If you're a chocolate lover, then this Better Than Sex Cake is the poke cake of your dreams! Rich chocolate cake is topped with condensed milk and luscious whipped cream, then finished off with caramel sauce and toffee bits for a chocolate dessert you won't soon forget. It's a super indulgent cake that's wonderfully sinful!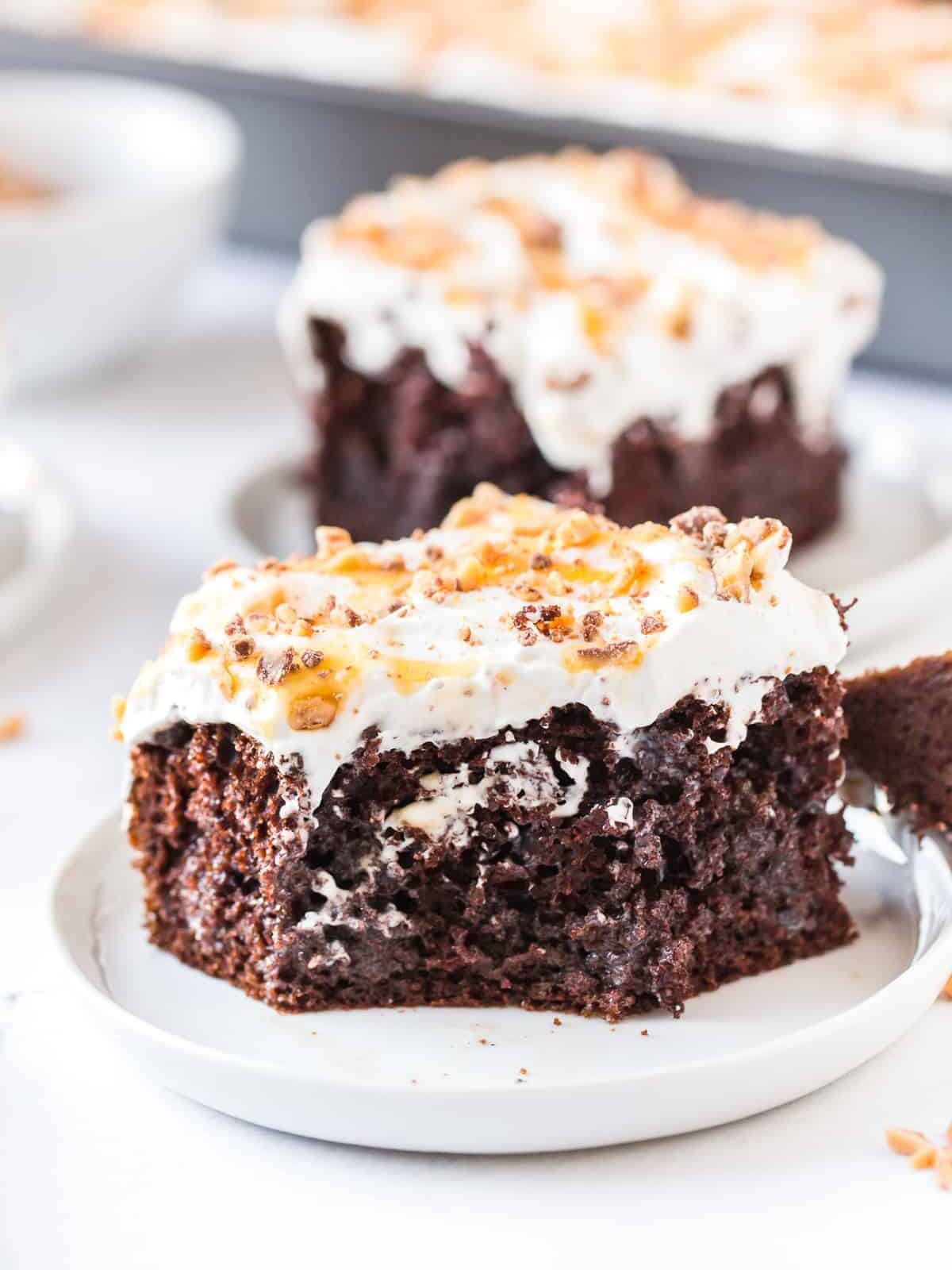 What's in Better Than Sex Poke Cake?
Store-bought chocolate cake mix has never been dressed up this deliciously!
Chocolate Cake Mix: To make this cake super simple and easy, start with a box of cake mix. You can also bake your favorite chocolate cake to start, if you prefer.
Vegetable Oil: This is what helps keep the cake nice and moist.
Eggs: I like to use free-range organic eggs when I can.
Sweetened Condensed Milk: This is what gets dressed up with a few delicious ingredients and poured all over the poke cake!
Vanilla Extract: Homemade vanilla extract is always my favorite to use.
Cinnamon and Nutmeg: These spices get mixed into the sweetened condensed milk to give it a slightly warm flavor.
Salt: This is also added to the sweetened condensed milk to add just the slightest salty touch.
Heavy Whipping Cream: Make sure it's nice and cold straight from the fridge.
Powdered Sugar: For the very best whipped topping, don't swap this sugar with any other kind.
Pro Tip: Make this cake the very best it can be when you top it off with gooey homemade caramel sauce and toffee bits!
Can I make a fruity version of better than sex cake?
Sure thing! This chocolate poke cake with whipped cream is delicious with caramel sauce and toffee bits on top, but you can swap those with some fresh berries if you'd like. Chocolate covered strawberries would also really impress!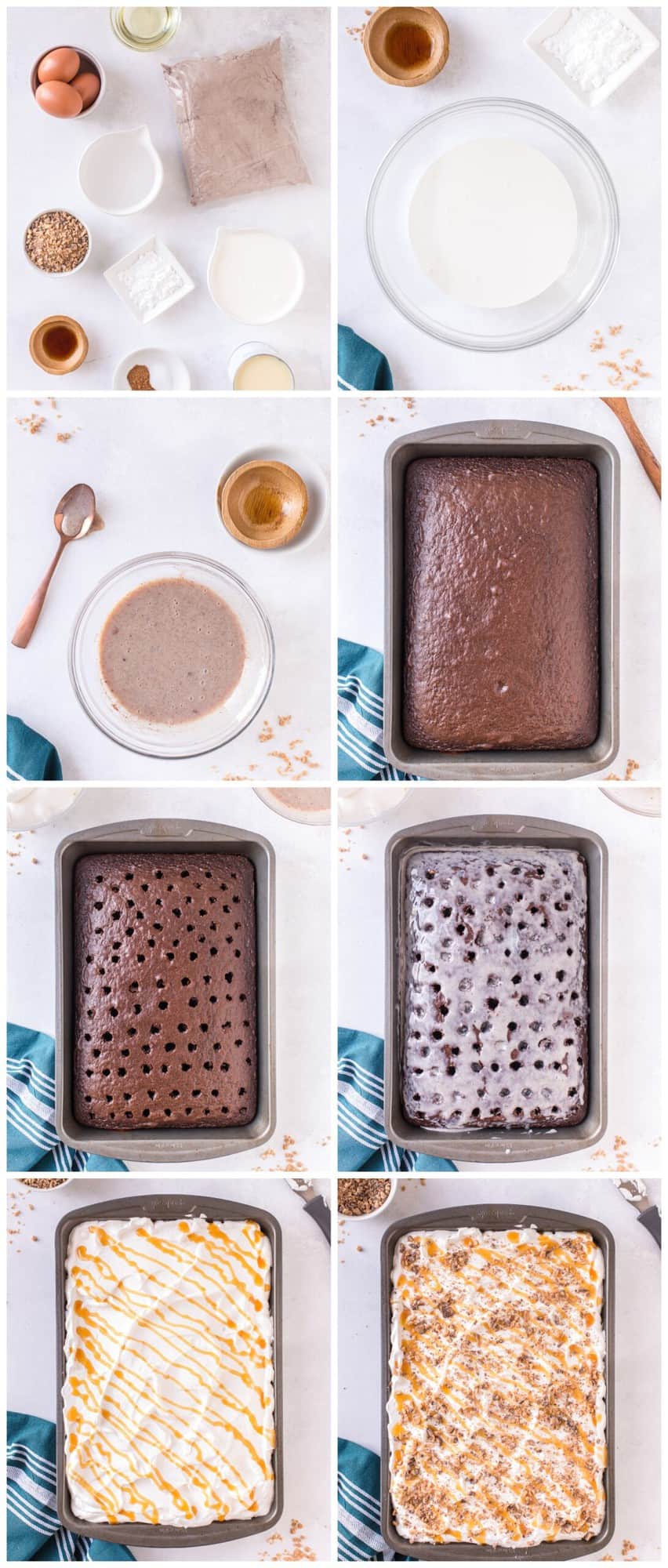 What is better than sex cake?
Better than sex cake is a rich chocolate poke cake that's topped with sweetened condensed milk and homemade whipped cream. Optional (and encouraged) garnishes include toffee bits and caramel sauce!
How do I make the holes in poke cake?
Be sure to not poke all the way through the cake when you make the holes. They should be about 3/4 of the way through the cake. The holes should be around 1 inch apart. Too close together and the cake will be too moist, too far apart and there may not be enough filling.
Can I use store-bought whipped cream?
Absolutely! Just make sure that if you grab a tub of something frozen like Cool Whip that you let it thaw prior to using.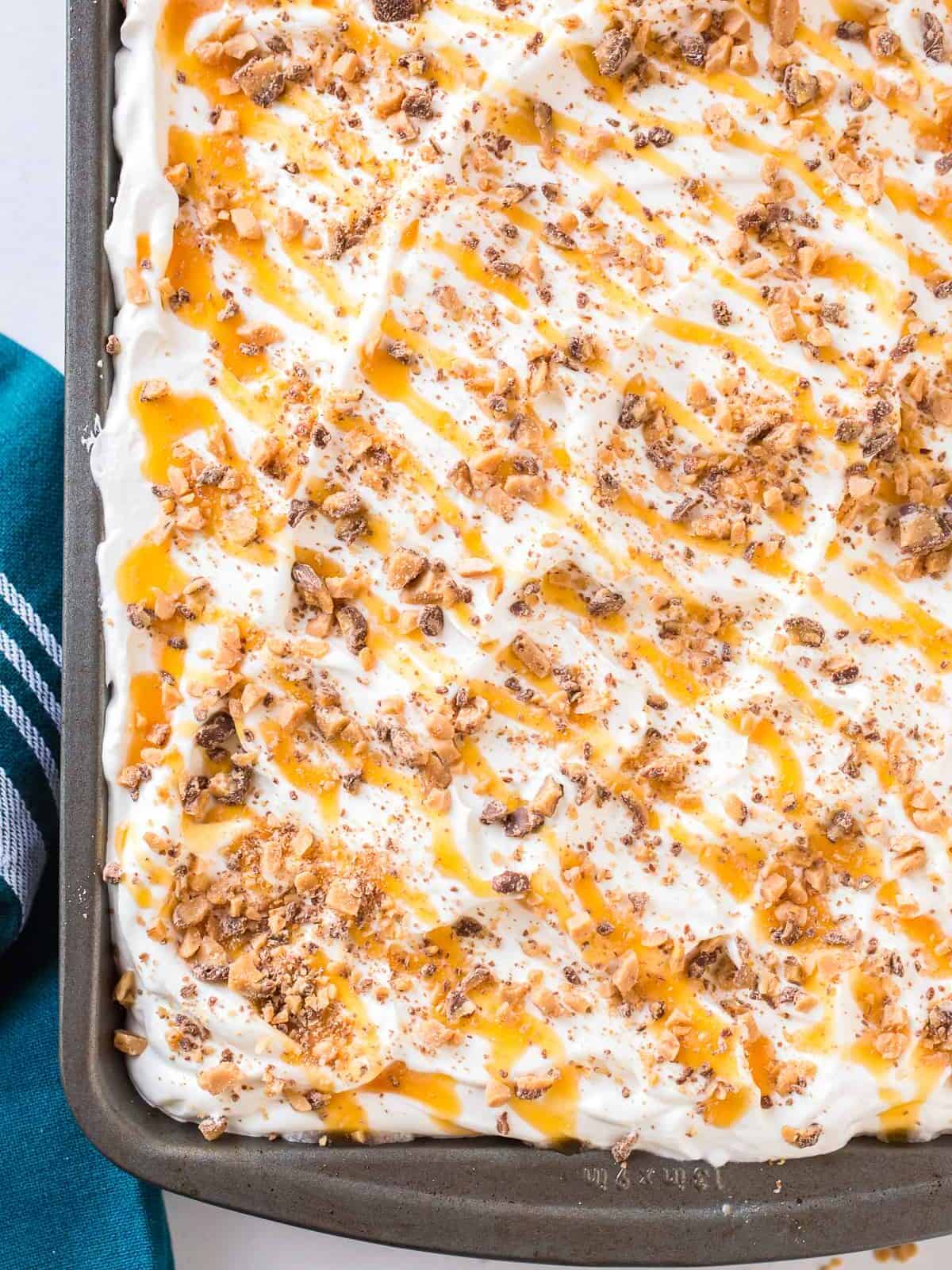 How to Store
This cake will keep well in the fridge for two days. It will still be good to eat after that, but it will start to get a little dry. Keep it covered to extend it's life as long as possible.
How to Freeze
If you want to freeze better than sex cake, it's best not to add the whipped cream. Pour the condensed milk on top, then wrap it tightly with plastic wrap and place in a freezer bag. Thaw in the fridge overnight before adding the cream and serving.
Serving Suggestions
There's never a bad time to enjoy this indulgent chocolate dessert recipe! It's always a huge hit on Valentine's Day (mostly because of that daring name), but also during the summertime because it's nice and chilled.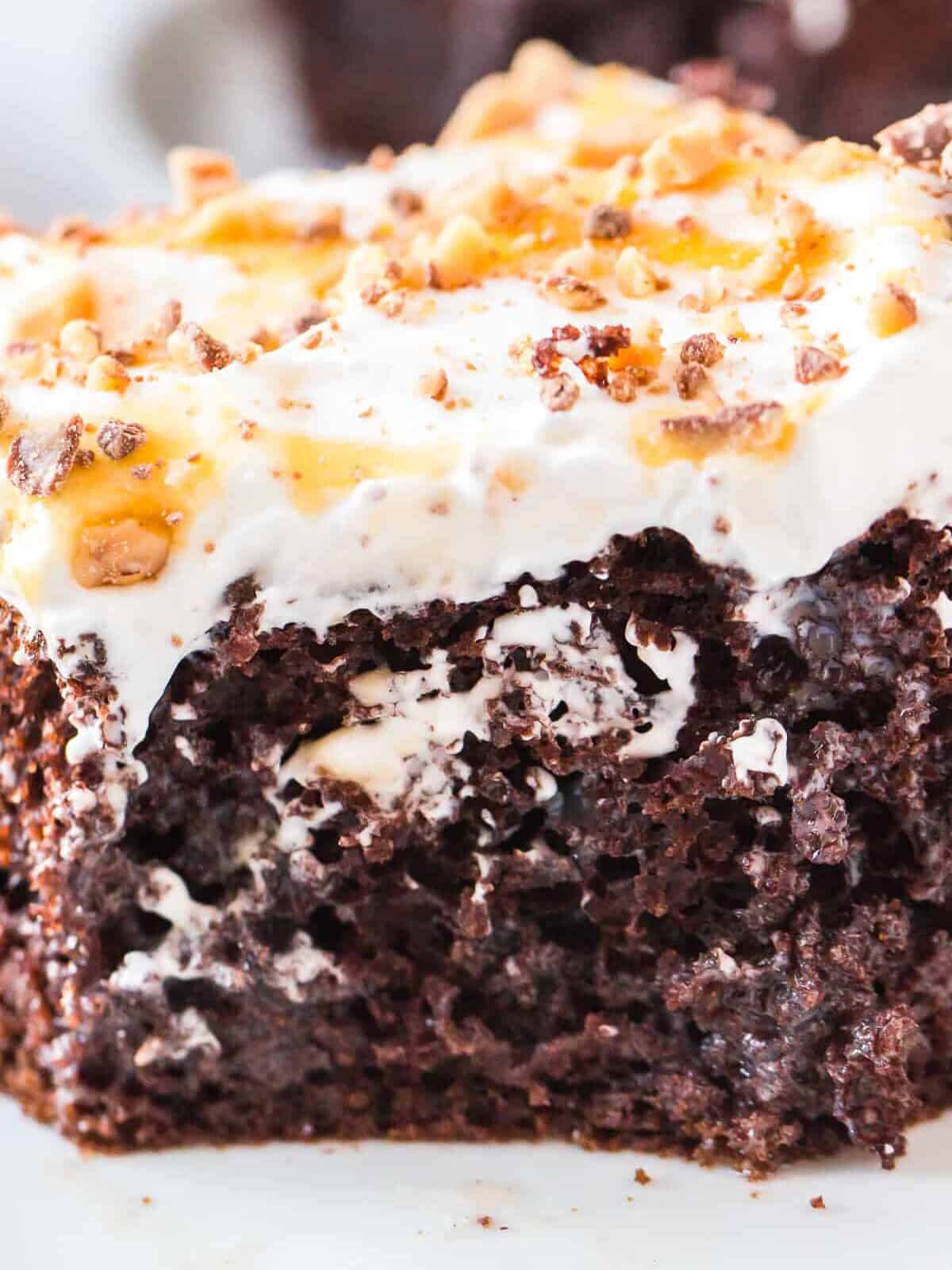 More Easy Cake Recipes We Love