This TRULY EASY ANGEL FOOD CAKE is an absolute game changer! No more sifting flour, room temp eggs, stabilizer, cold oven, or crossing your fingers! This amazing angel food cake is totally fool proof and just as good as if you slaved all day. My mind is blown!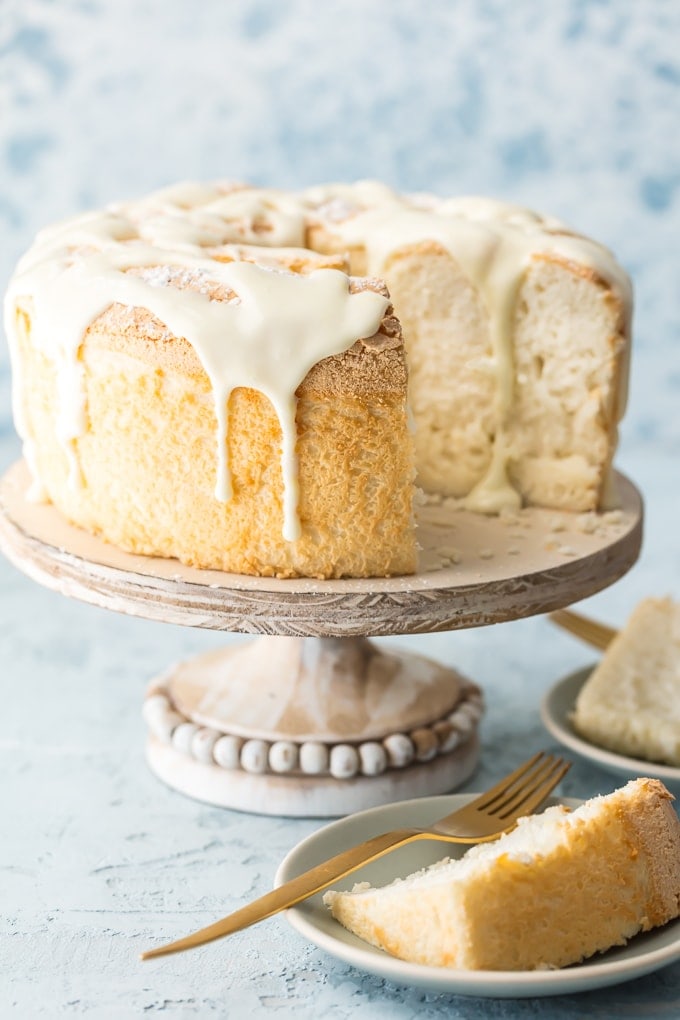 Full disclosure, this is my first time being a part of the making of an angel food cake. I have always thought it was WAY too complicated for me, and after seeing all the shortcuts you can do with this Truly Easy Angel Food Cake…I think I might have been right. Baking has always seemed like a mountain I need to slowly climb, but every time I try I realize it really is achievable.
I'm so excited about this recipe because it makes baking one of my favorite light and airy cake not so scary. It's just as delicious, but with some little tips that make it so much simpler. Excited? You should be! Buckle up.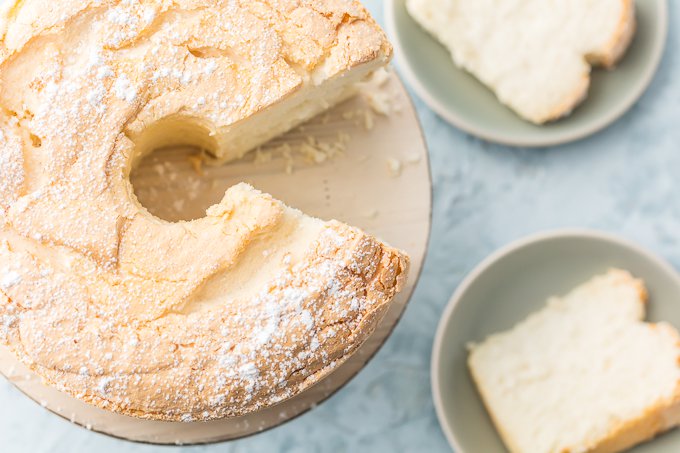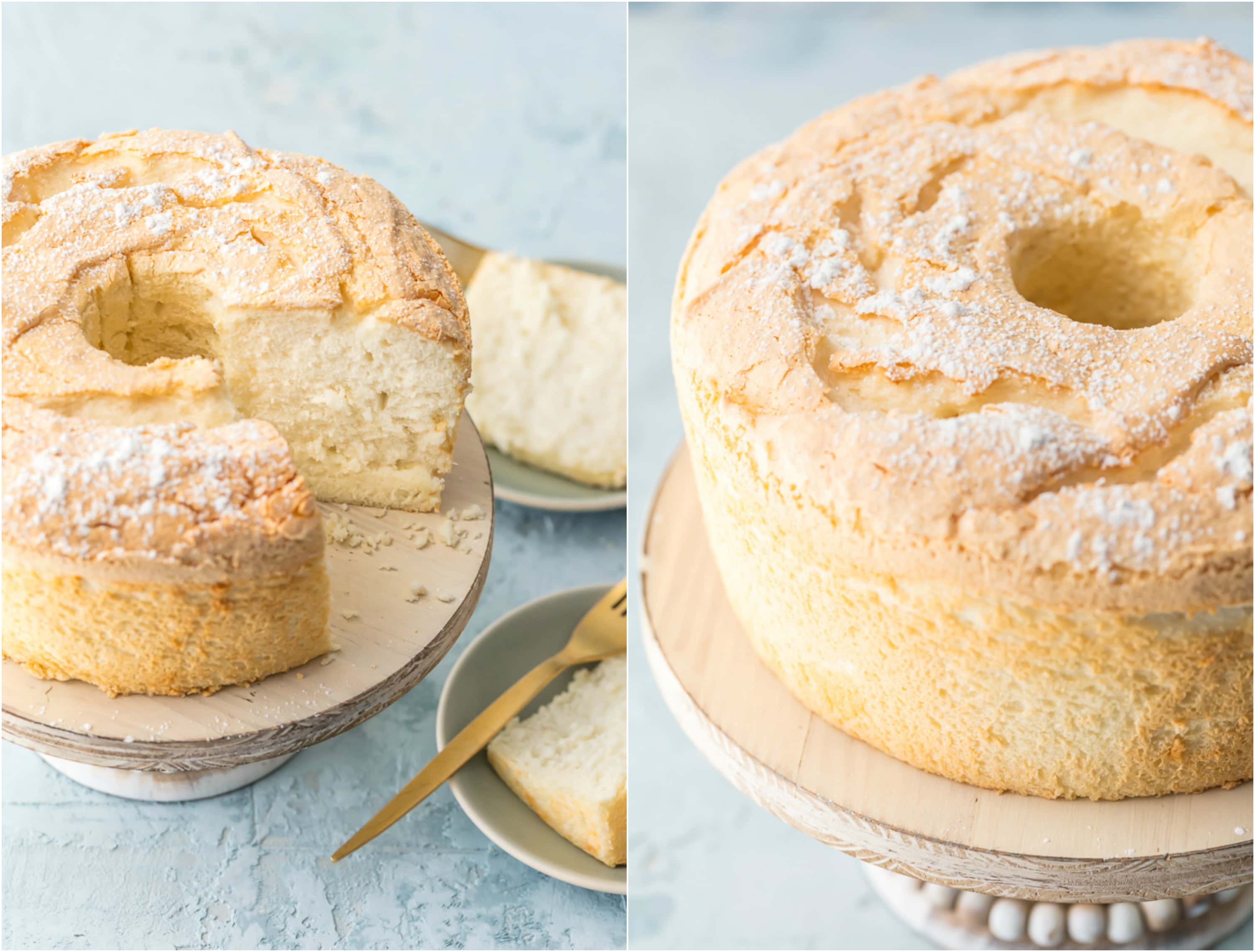 This is one of Mom's recipes, and when she brought it over to tell me about it and let me taste test, I was immediately blown away. The hands down best angel food cake I have ever tasted. She drizzled it with the most delicious and delicate Candied Lemon Zest Glaze, but its just as delicious on its own. I also can't wait to top it with fresh strawberries. You feel like you're eating delicious air. It's just such a treat.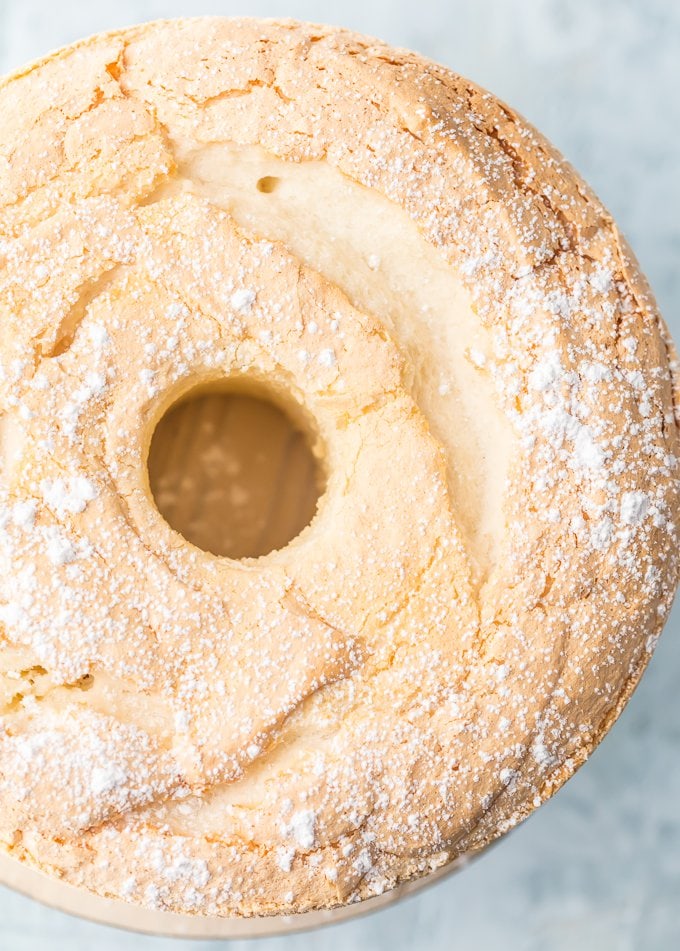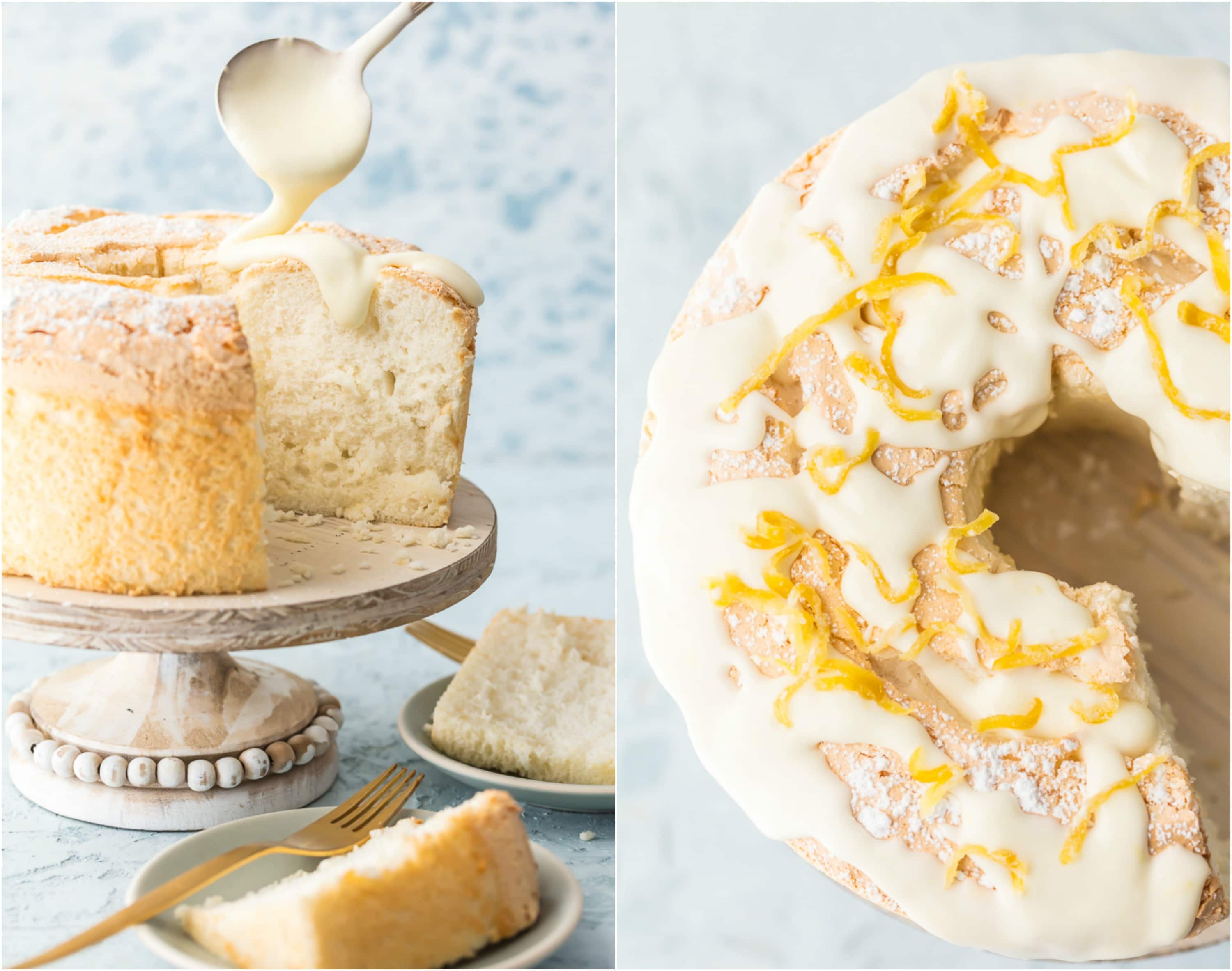 From Mom's site, here are a list of things that you'd typically have to do with Angel food cake to get the perfect outcome, that you NO LONGER have to worry about with this TRULY EASY angel food cake:
You don't need to use room temperature eggs.
You don't need to use the freshest eggs.
You don't need to use a stabilizer such as cornstarch.
You don't need to worry if I get a teeny bit of yolk in the whites.
You don't need to add the sugar one tablespoon at a time.
You don't need to sift the flour 3-4 times.
You don't need to add the flour one tablespoon at a time.
You don't need to start with a cold oven.
You don't need to keep my fingers crossed, pray and tiptoe around the house while it is baking.
You don't need to worry about that nonsense anymore!
Like I said…FOOL PROOF. Isn't this the most exciting day ever?!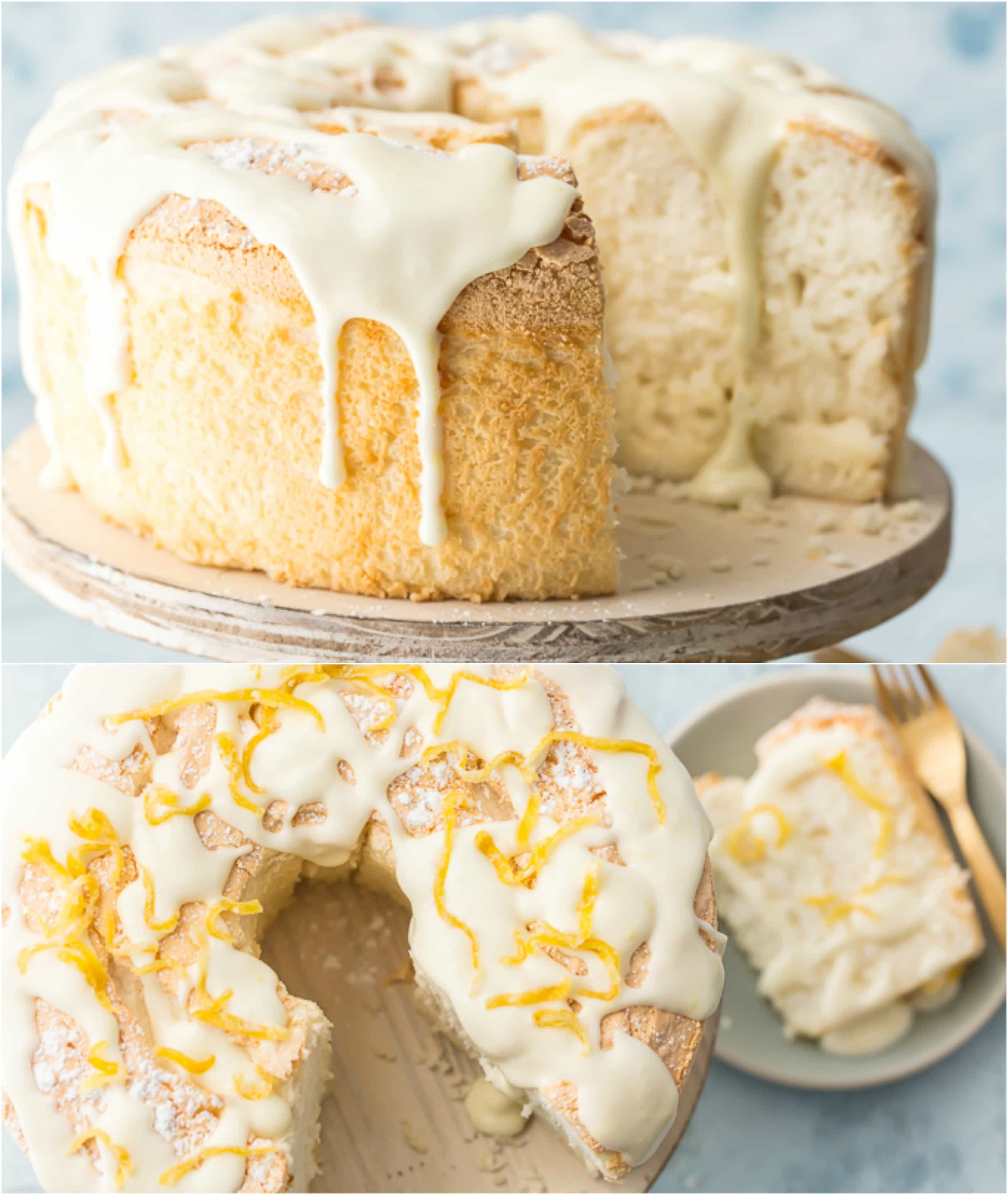 If you've always been afraid to try your hand at this tricky dessert, today is for you. I can't wait for you to experience just how delicious this is for yourself. I'm so lucky that this lady is my Mom and when she comes over, she brings treats like this! Not trying to brag…but yeah. :)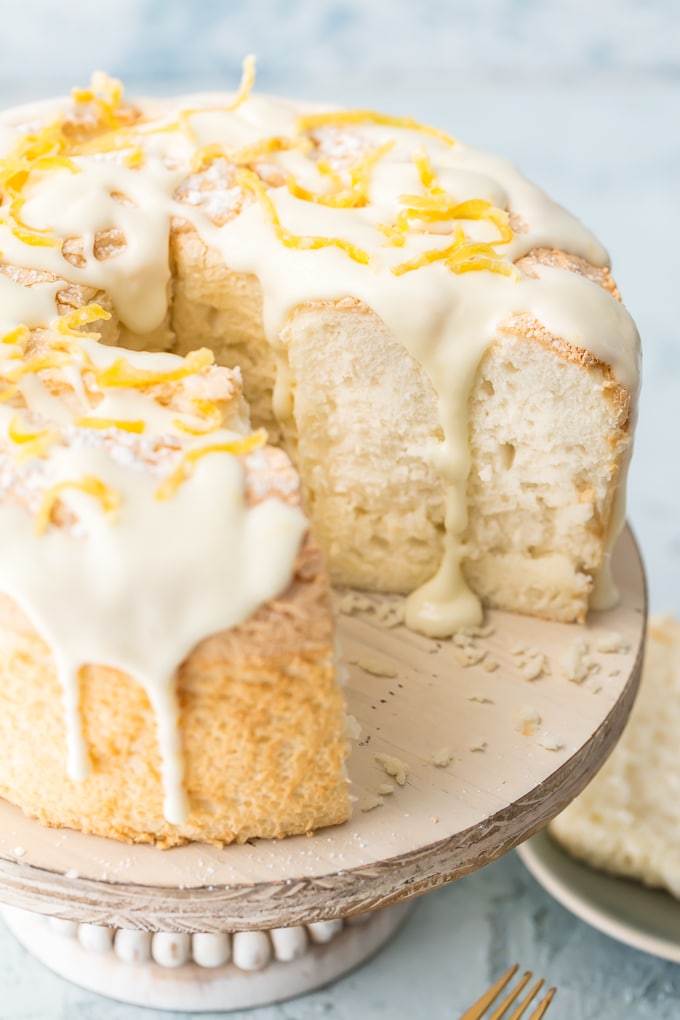 HOP OVER TO SIMPLY SATED (CLICK HERE FOR THE FULL RECIPE) WHERE MY MOM HAS THE RECIPE. THANKS MOM!
(Some people have expressed frustration over me linking to my Mom's site rather than posting the full recipe here. I usually put the full recipe up (there are over 1000 full recipes on the site), but this recipe was special and is 100% hers, so I wanted to link to her instead so you all could be aware of her awesome blog. Hope you understand! Click either link in the paragraph above for the full recipe)