This Sweet Potato Cheesecake recipe is an amazing fall dessert! Start with a graham cracker and gingersnap crust, add a cheesecake filling infused with mashed sweet potatoes and warms spices, and let it bake.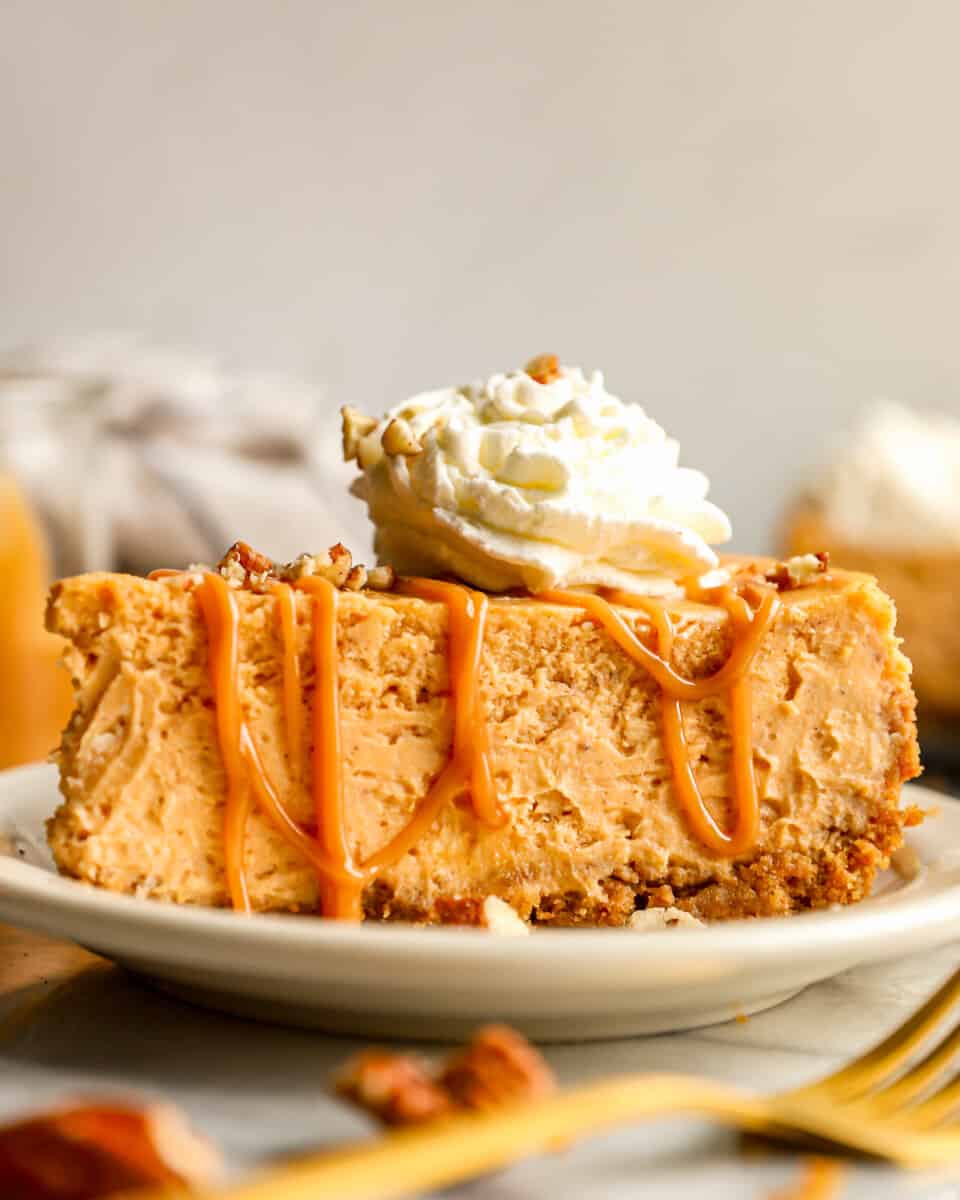 Why We Love This Sweet Potato Cheesecake Recipe
Two of my favorite Thanksgiving desserts are sweet potato pie and cheesecake. Putting them together into one dish is the best of both worlds, and a total no-brainer! This silky smooth cheesecake has an earthy and sweet flavor that'll keep you wanting more.
Variations on Sweet Potato Pie Cheesecake
If you can't find either gingersnaps or graham crackers, you can use just one or the other, or try a Biscoff crust. For a molasses-y flavor, swap the granulated sugar for dark or light brown sugar. And feel free to swap out the listed spices for pumpkin pie spice.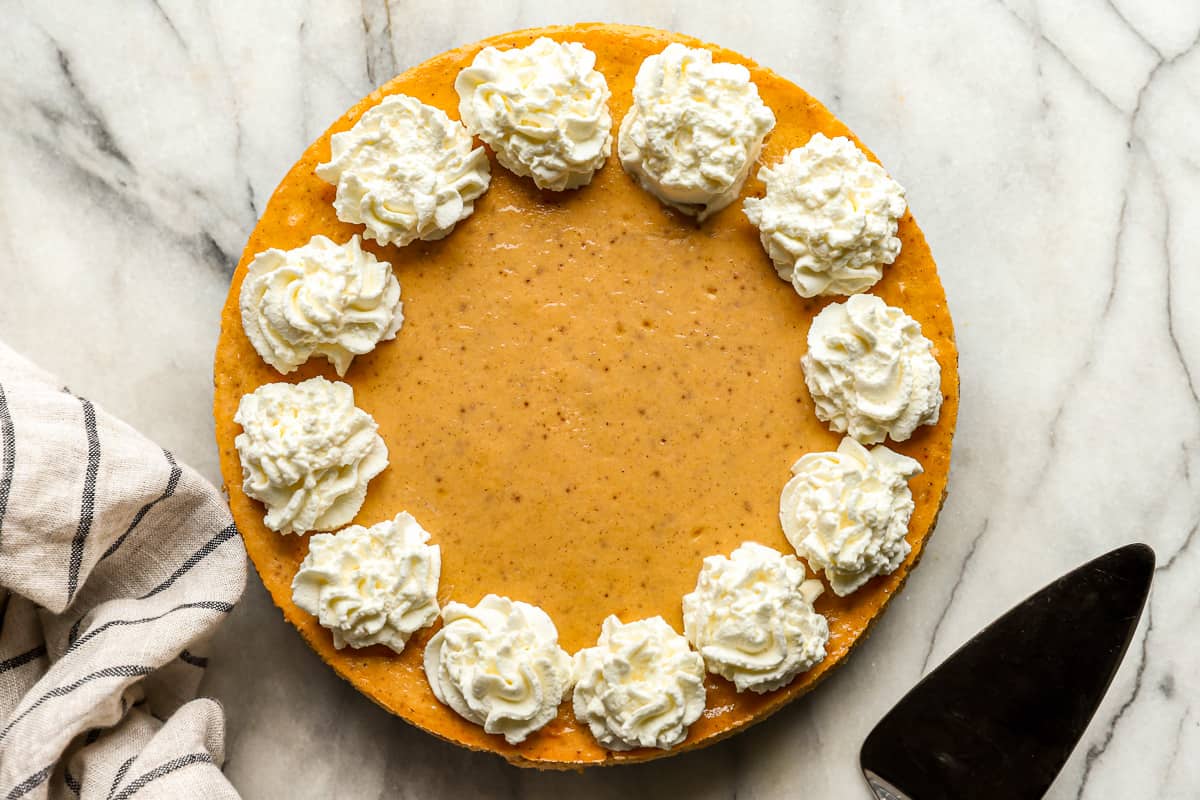 How to Store
Store leftover sweet potato cheesecake in an airtight container in the refrigerator for up to 5 days. Enjoy chilled for the best taste.
How to Freeze
Freeze sweet potato cheesecake whole or cut into individual slices tightly wrapped in 2 layers of plastic wrap and 1 layer of aluminum foil for up to 1 month. Let thaw overnight in the refrigerator before reheating.
Serving Suggestions
Serve this sweetly spiced cheesecake with a dollop of whipped cream or pumpkin spice whipped cream. Serve it with classic vanilla or pumpkin ice cream and a drizzle of caramel sauce. Yum!
What type of pan do I need to make sweet potato cheesecake?
Cheesecakes require the use of a springform pan. This type of pan allows for even baking, easy release, and less mess. If you don't have one, you should be able to pick one up at most stores in the aisle with other baking pans.
Can I make sweet potato cheesecake with fat-free cream cheese?
I do not recommend using fat-free ingredients to make this cheesecake, as it just won't taste as rich and delicious. However, you can use light cream cheese or Neufchatel for a lower-fat alternative. This will change the flavor slightly.
Do I need to use a water bath?
Nope! I've designed this sweet potato cheesecake recipe to skip the complicated water bath and still achieve a great result.
How do I keep my cheesecake from cracking?
If you want to keep the cheesecake from cracking, turn the oven off, and let it cool with the door closed for a minimum of 1 hour and a maximum of 3 hours.
Why is my cheesecake gooey in the middle?
Cheesecake should come out of the oven with a slightly jiggly center. It will take a few hours to cool and set properly, so don't worry! If after baking, you press gently in the center of the cheesecake and runny batter comes off on your finger, it needs a bit longer to bake.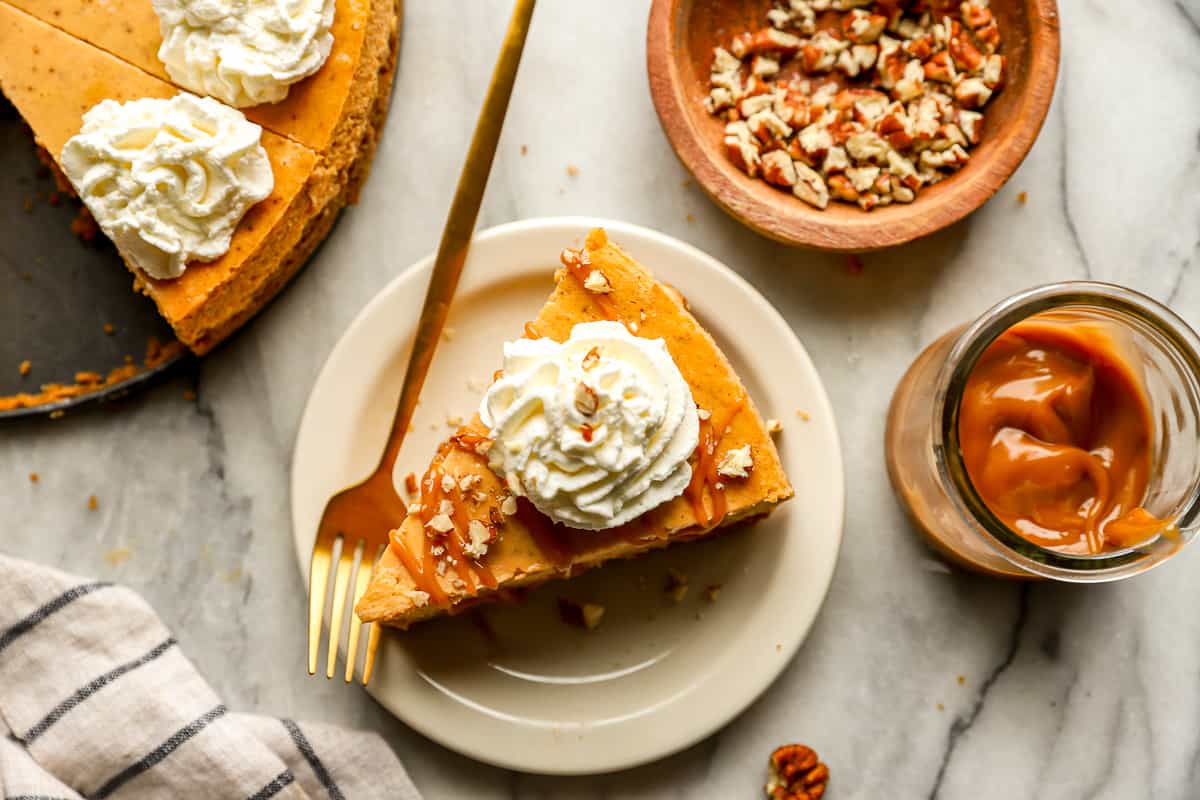 More Cheesecake Recipes To Try
How to Make Sweet Potato Cheesecake Step by Step
Make the Crust: Preheat your oven to 350°F. Place 8 graham cracker sheets and 10 ginger snap cookies in a food processor, and pulse until the mixture turns to crumbs. Then add in ½ cup of unsalted melted butter and pulse a few more times until combined.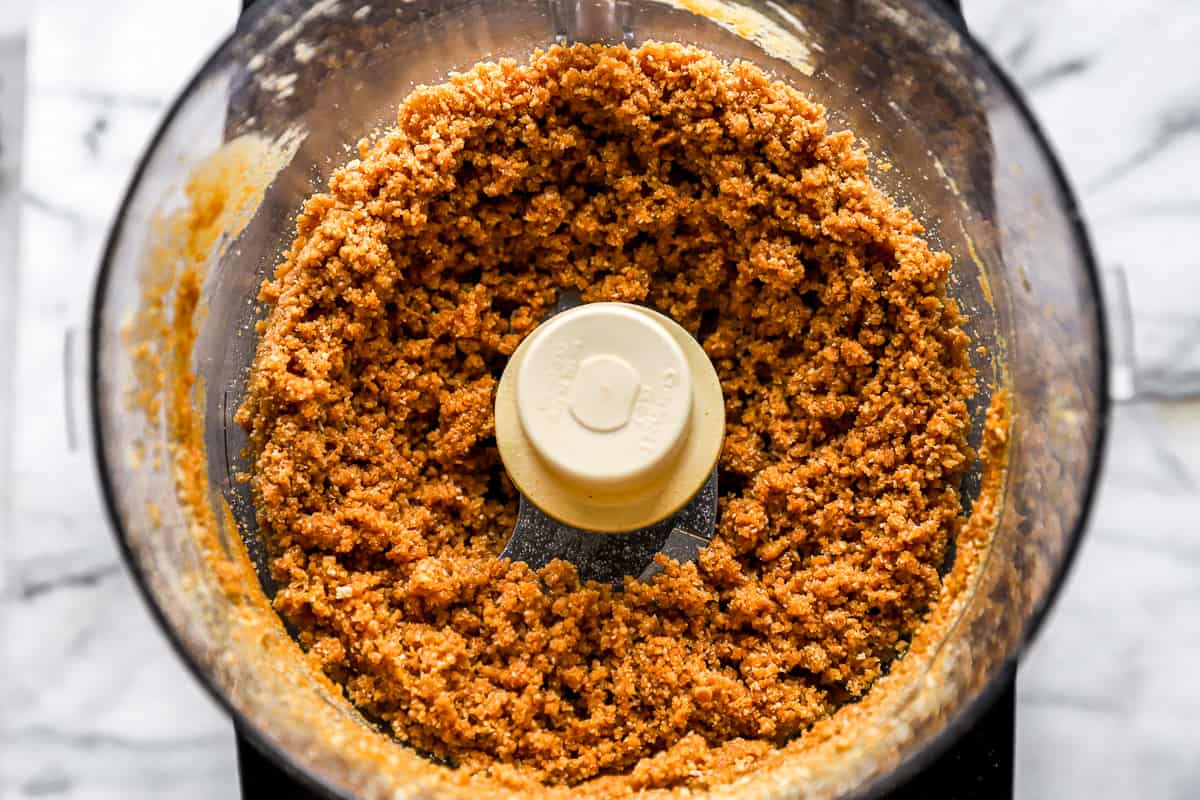 Bake the Crust: Press the mixture into the bottom and about ⅓ of the way up the sides of a springform cake pan. Bake for 10 minutes.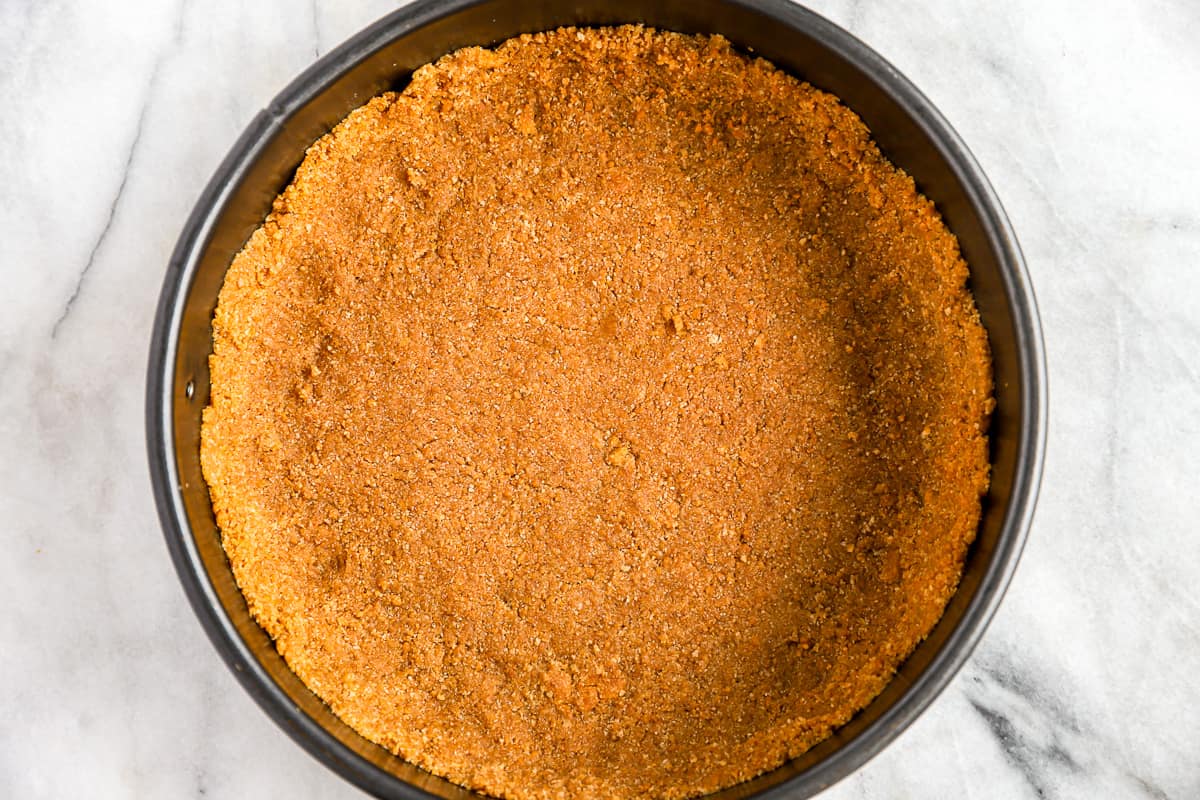 Puree the Sweet Potato: Rinse out the food processor. Add in 1½ cups of cooked and mashed sweet potato, and puree until smooth. Transfer the sweet potato to a large bowl.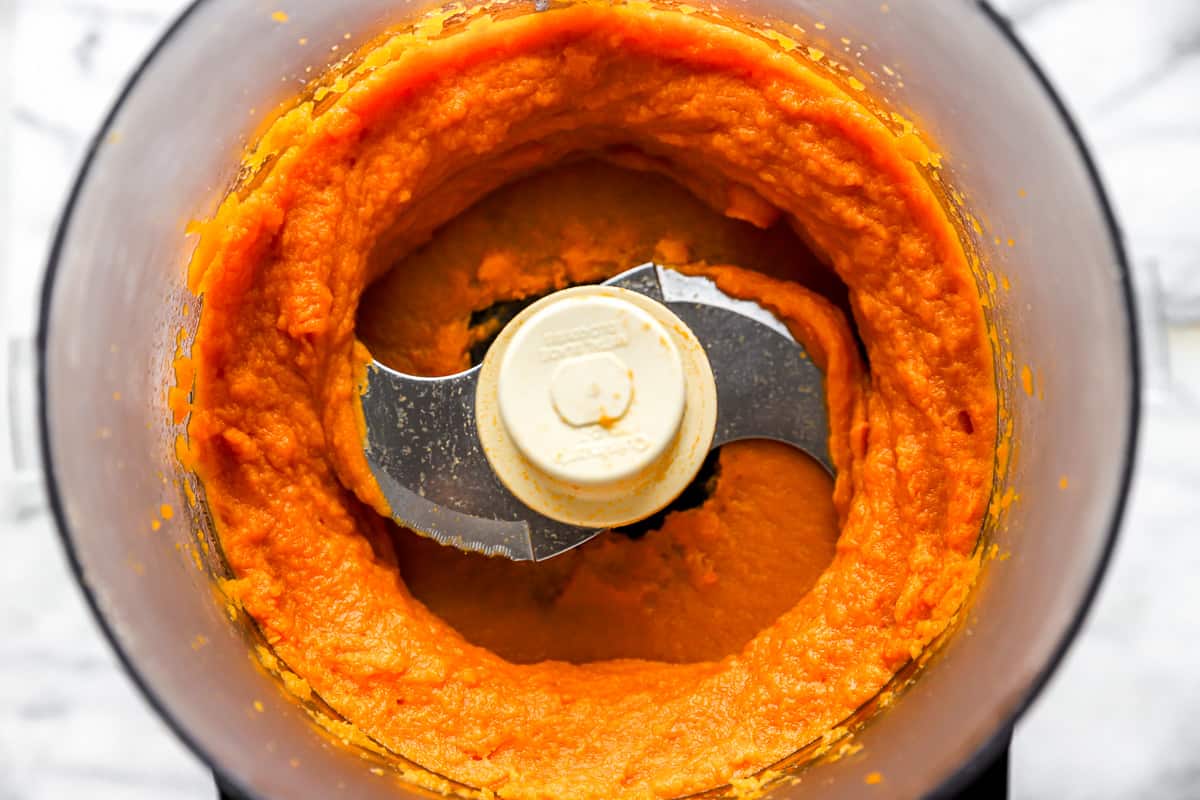 Add the Cream Cheese: Add in 24 ounces (3 bricks) of room temperature cream cheese and 1 cup of granulated sugar, and beat with a hand mixer until smooth.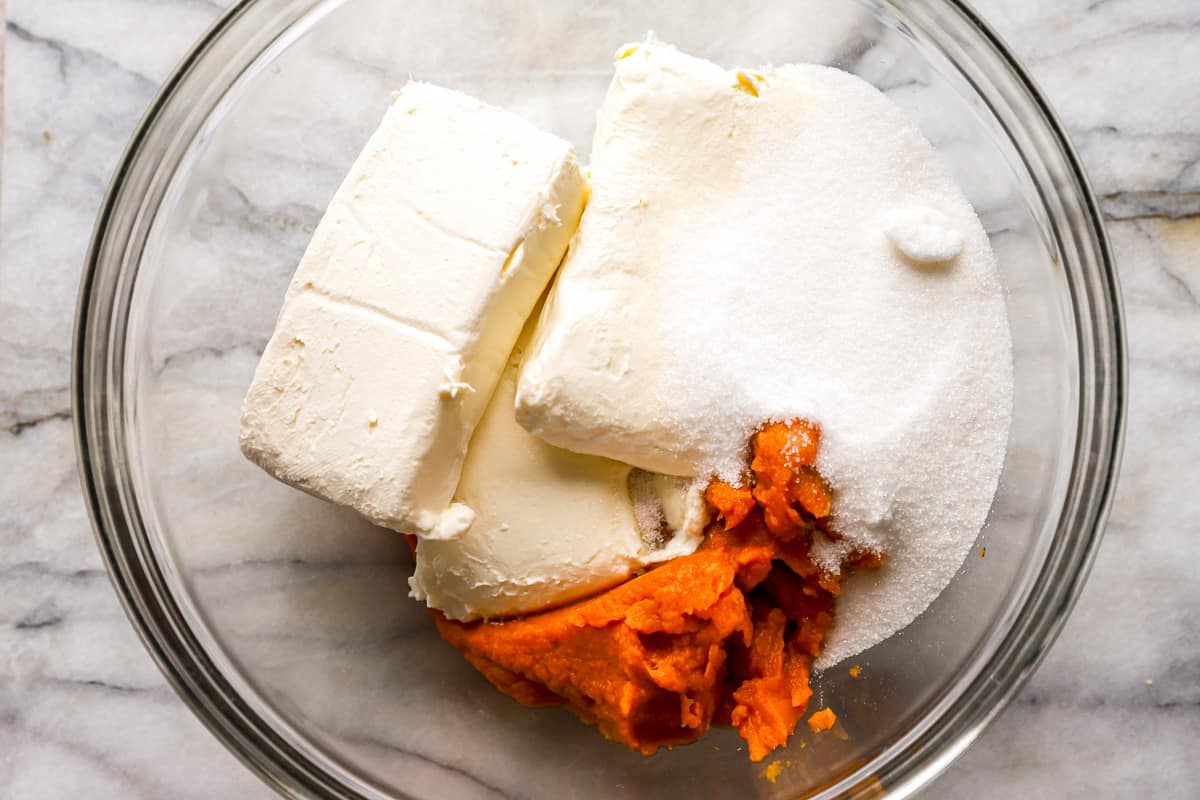 Add the Eggs and Spices: Add in 3 large room temperature eggs, 2 teaspoons of pure vanilla extract, 1½ teaspoons of ground cinnamon, and ¼ teaspoon each of ground nutmeg, ground ginger, ground cloves, and kosher salt. Beat until just combined and smooth.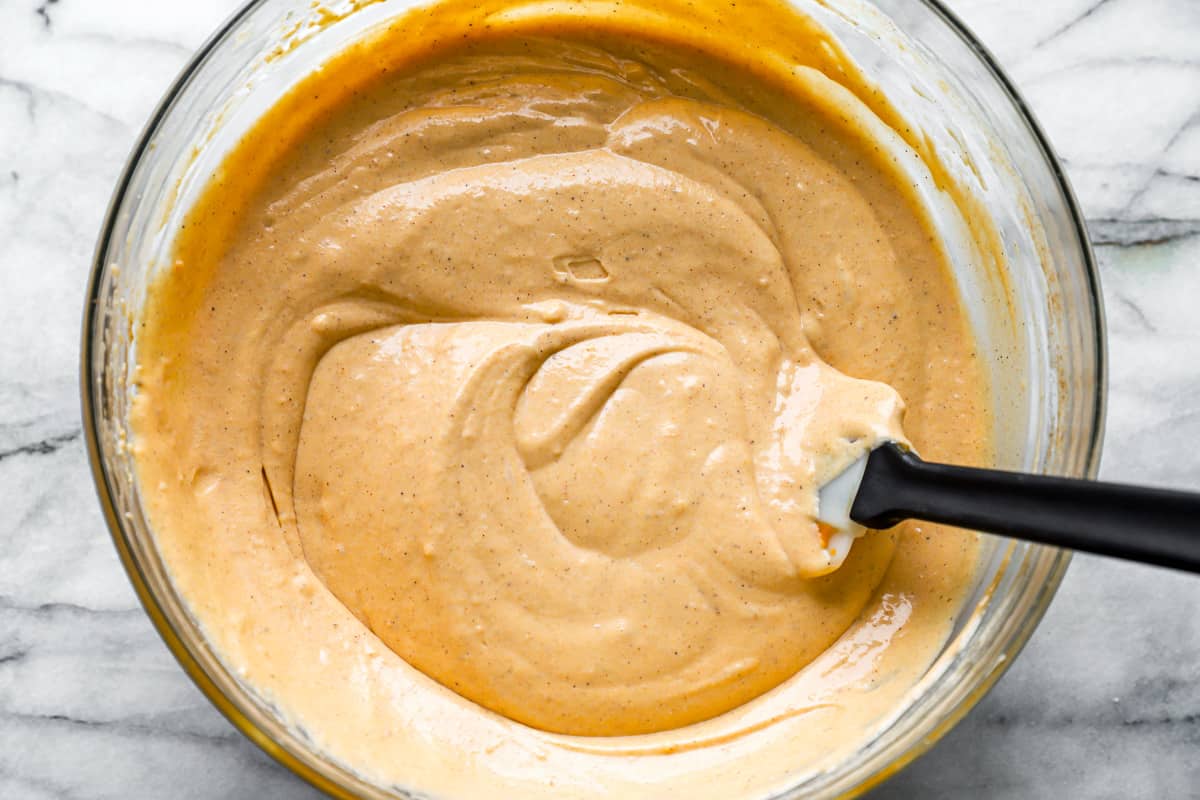 Bake the Cheesecake: Pour the filling into the pan, and place the pan on a baking sheet. Bake for 55-60 minutes until the edges have set, but the middle is still a bit jiggly when the pan is tapped.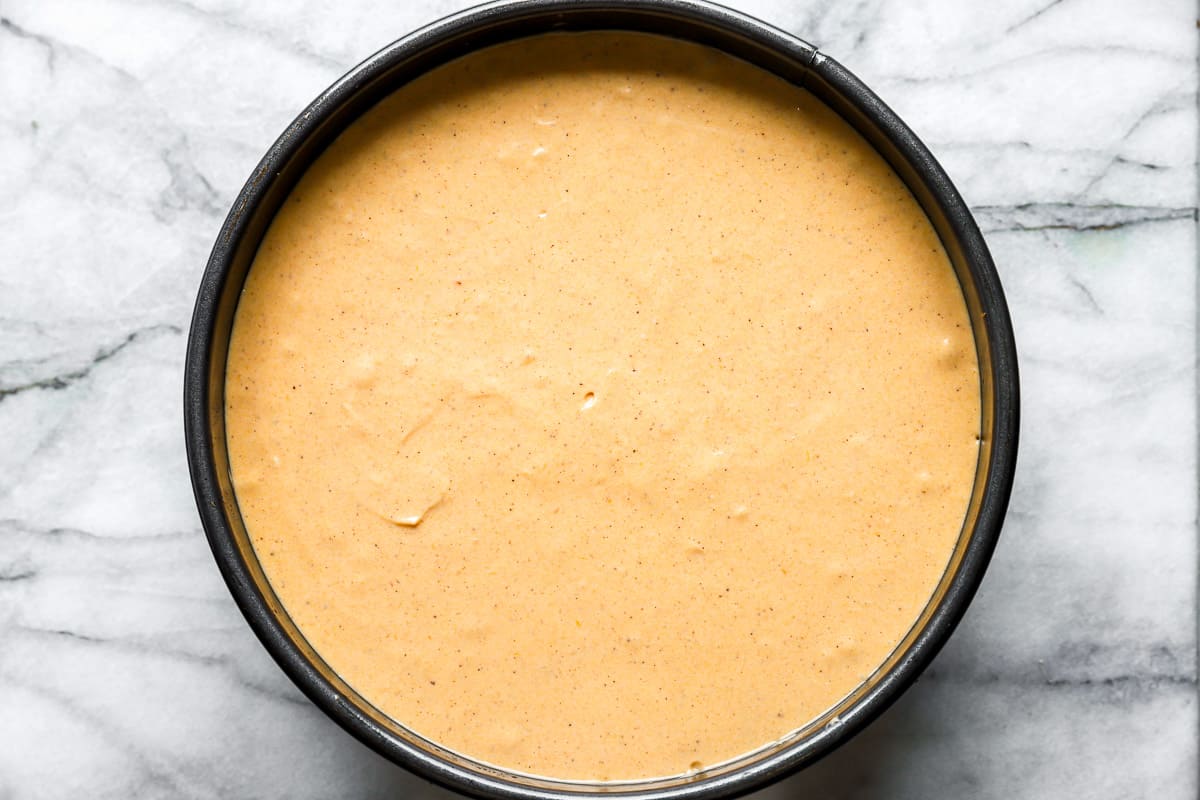 Cool and Serve: Let the cheesecake cool for at least 4 hours or overnight. If cooling overnight, place in the refrigerator after the cheesecake has come to room temperature.