This easy Pumpkin Dump Cake recipe is the perfect fall dessert! Simply dump pumpkin puree, a box of yellow cake mix, pumpkin pie spice, pecans, and a few basic cake ingredients into a pan, bake in the oven, and you'll have this deliciously moist cake ready to go!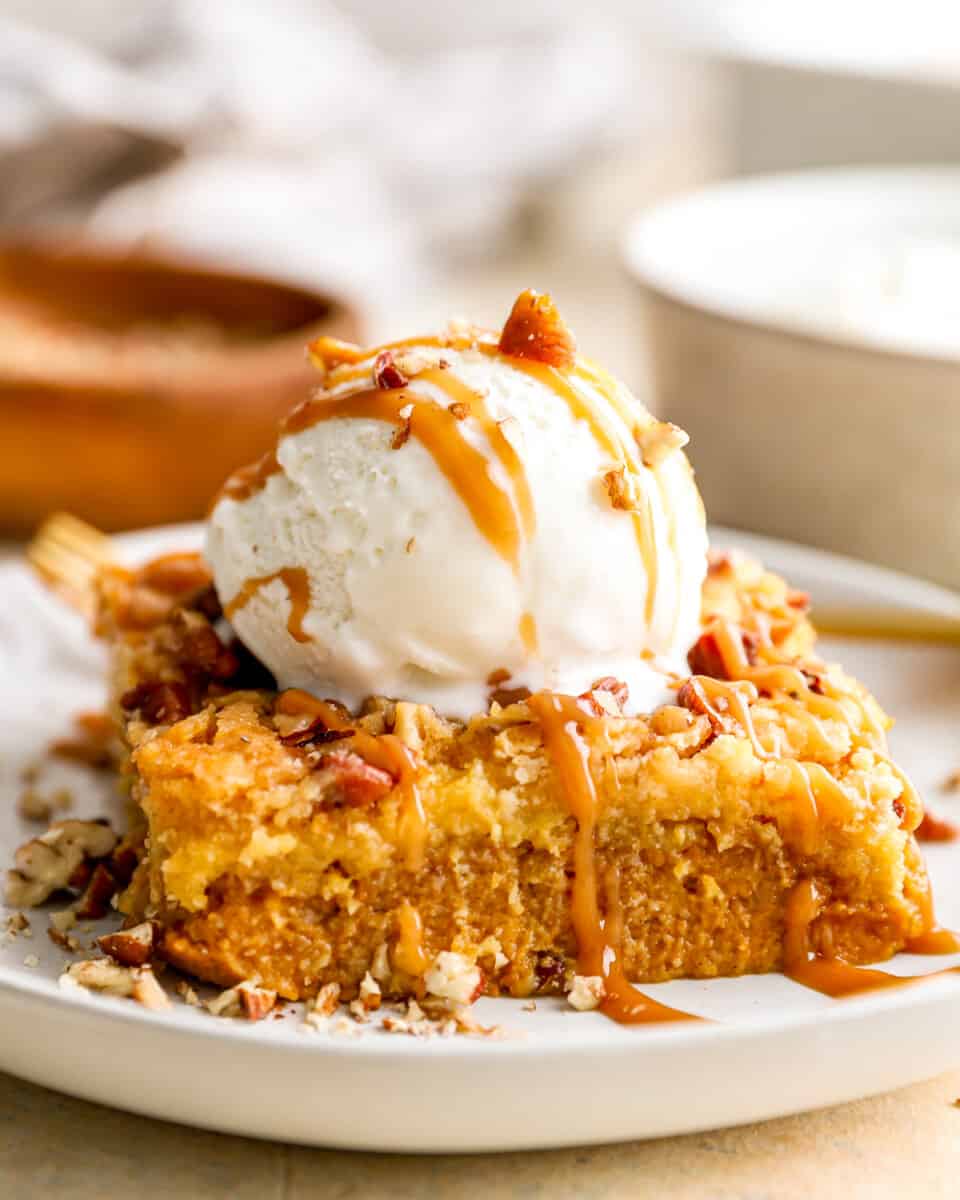 Why We Love This Pumpkin Dump Cake Recipe
A dump cake is hands-down the easiest type of cake to make, and this pumpkin version is no different. It takes just 5 minutes to prep and it comes out of the oven wonderfully gooey and moist. The buttered pecan topping might just be my favorite part!
Variations on Pumpkin Pie Dump Cake
You can make this easy pumpkin dump-and-bake cake with other flavors of cake mix, like spiced, chocolate, or white. And if you don't have evaporated milk, half-and-half also works well. Try adding some caramel or butterscotch chips on top for even more flavor!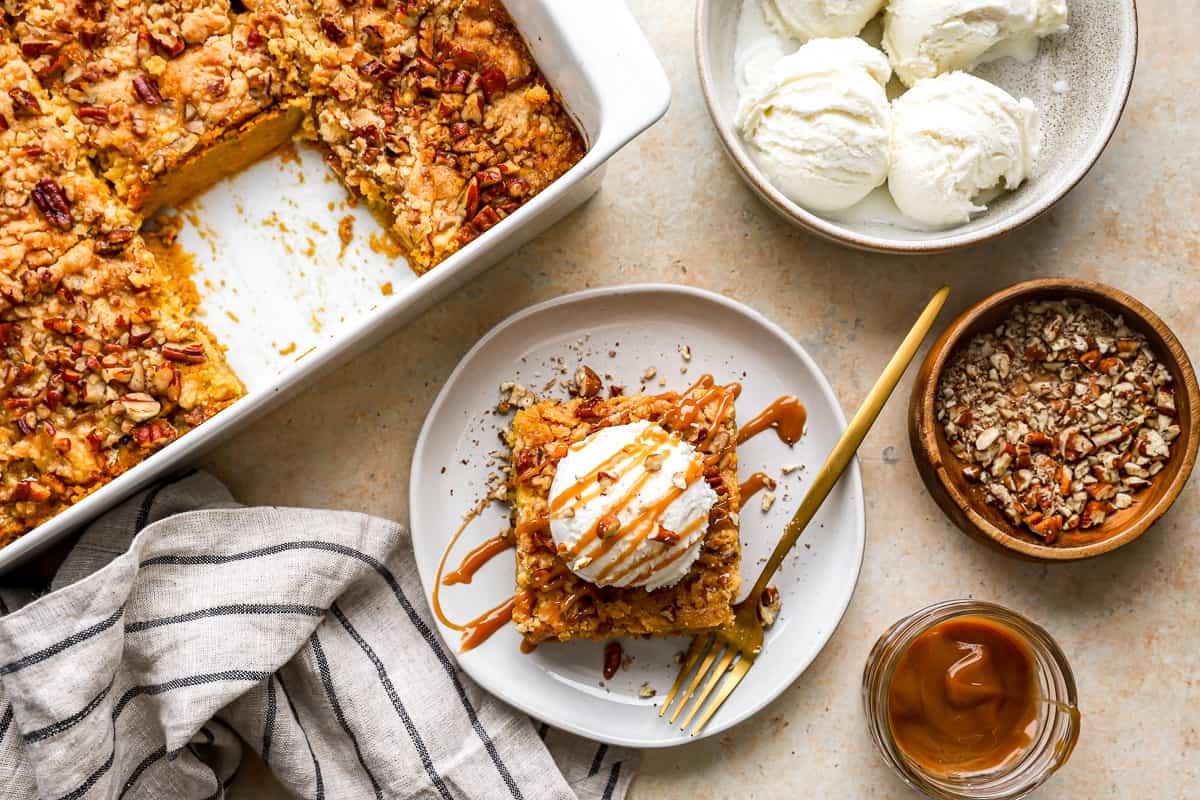 How to Store and Reheat
Store leftover pumpkin dump cake in an airtight container in the refrigerator for up to 4 days. Let come to room temperature before enjoying.
How to Freeze
Freeze dump cake whole or cut into individual portions in airtight containers for up to 3 months. Let thaw overnight in the refrigerator before reheating.
Serving Suggestions
Serve this pumpkin pie dump cake with a dollop of whipped cream (or pumpkin spice whipped cream) or a scoop of pumpkin ice cream, a drizzle of caramel sauce, and a sprinkle of cinnamon.
Can you substitute pumpkin pie filling for pumpkin puree?
I do not recommend substituting pie filling for puree. Pumpkin pie filling includes sweetener and spices already, so it will make this cake too sweet.
Is dump cake supposed to be runny?
Dump cake should not be runny, but it will set up gooeyer than a traditional cake. It has a consistency similar to a cobbler.
What happens if you stir a dump cake?
Layering the ingredients is the trick to ensuring a crusty, crumbly, buttery top, and a gooey interior. If you mix them together, it will change the whole consistency of the cake.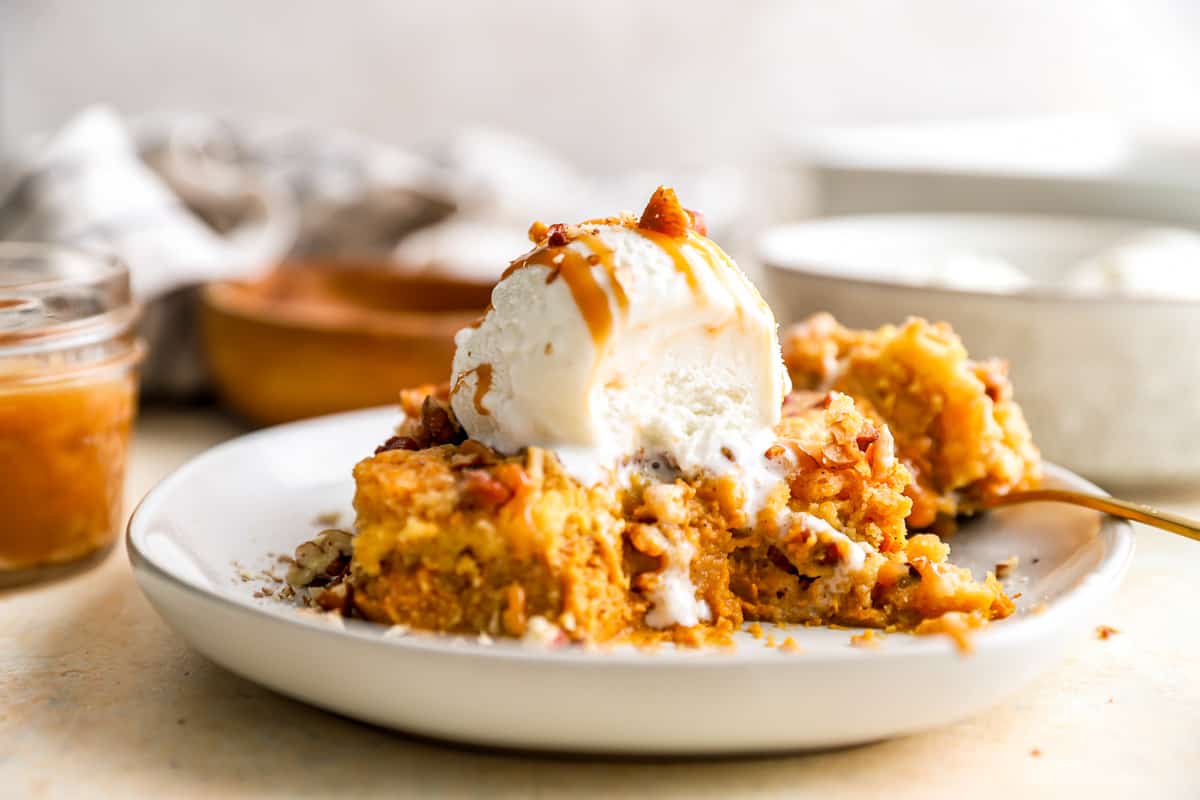 More Pumpkin Cake Recipes To Try
How to Make Pumpkin Dump Cake Step by Step
Mix the Wet Ingredients: Preheat your oven to 350°F. Whisk a 29- or 30-ounce can of pumpkin puree, a 12-ounce can of evaporated milk, ¾ of brown sugar, 2 teaspoons of pumpkin pie spice, and ½ teaspoon of kosher salt together until smooth.
Add the Eggs: Add in 3 large eggs and whisk until combined.
Sprinkle the Cake Mix: Next, pour the pumpkin mixture into the bottom of a greased 9×13-inch baking pan, then sprinkle 15.25 ounces (1 box) of cake mix over the pumpkin mixture. Then sprinkle 1 cup of chopped pecans over the cake mix.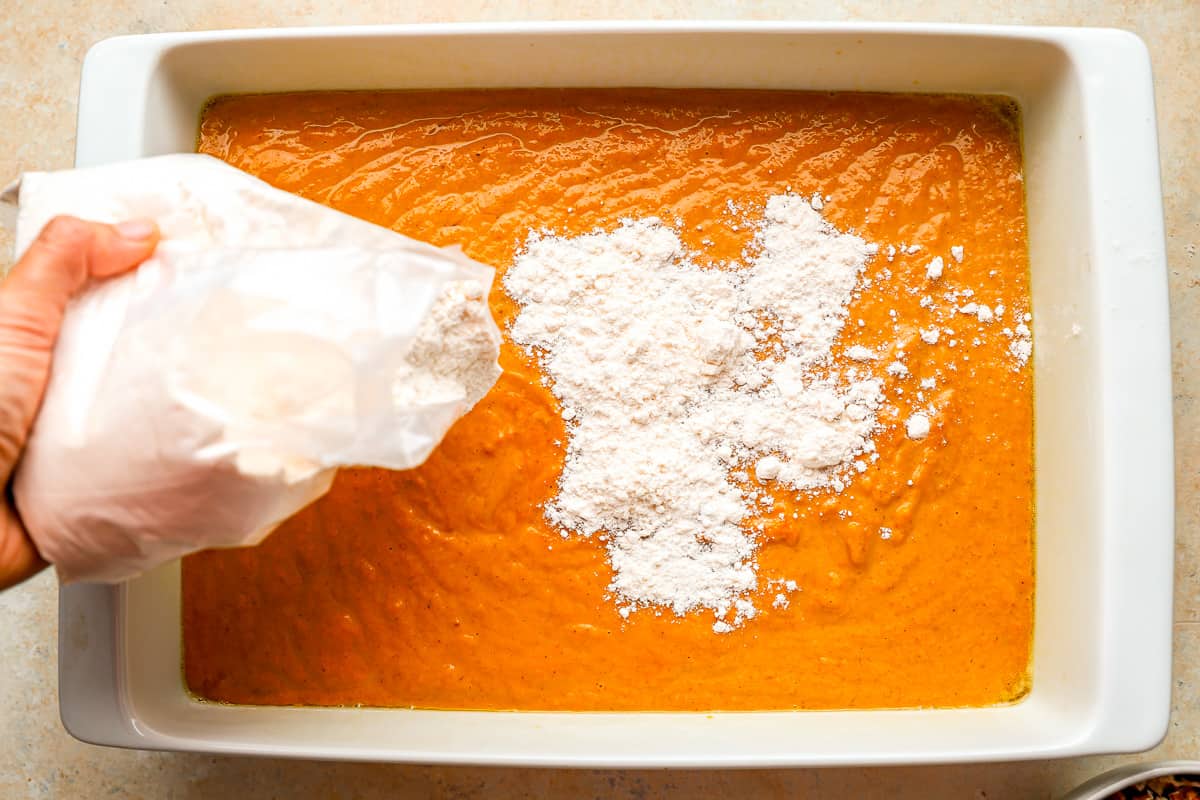 Drizzle the Butter: Drizzle ½ cup of unsalted melted butter evenly over the cake mix and pecans.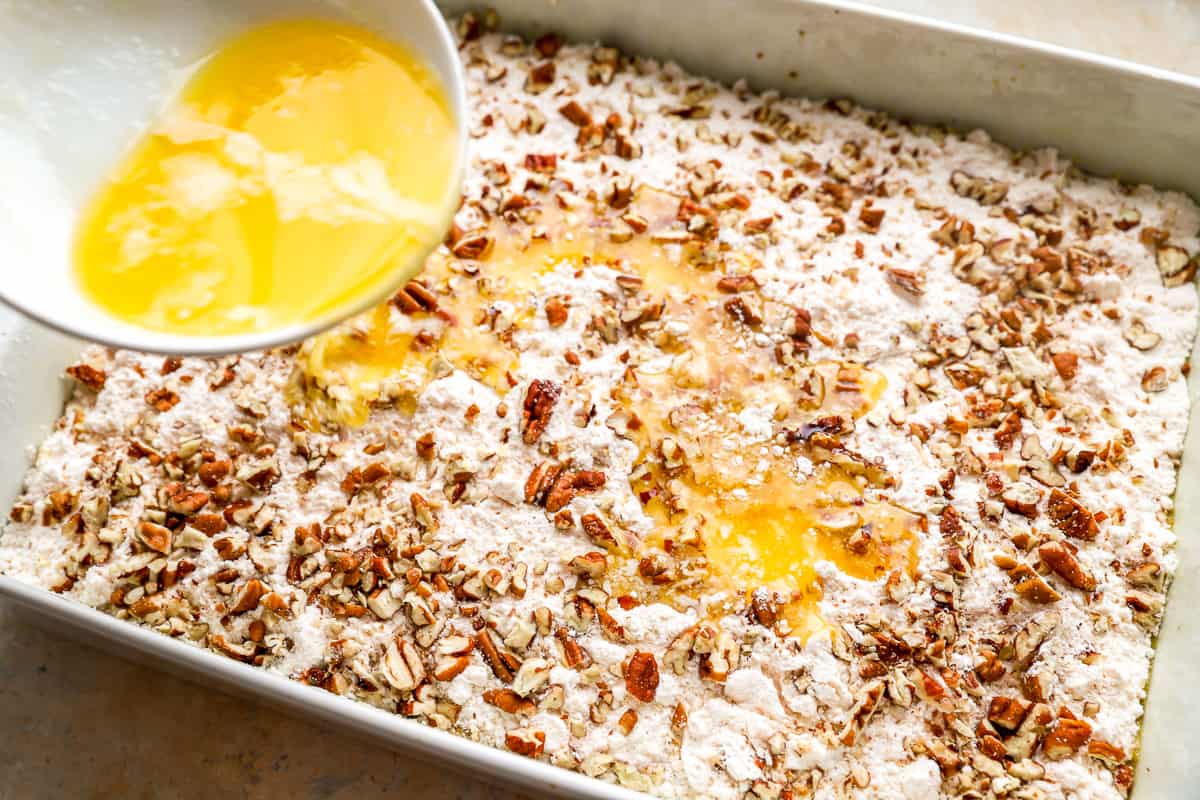 Bake the Pumpkin Dump Cake: Bake the cake in the preheated oven for 50-55 minutes. Check the cake at 30 minutes, and cover with foil if it's beginning to brown. Serve with whipped cream or a scoop of ice cream, a drizzle of caramel sauce, and a sprinkle of cinnamon.