If you are looking for a delicious cocktail to enjoy this fall, these apple cider margaritas are a delight! Easy to make, they are sweetened with maple syrup with a cinnamon rim, and are very easy to sip!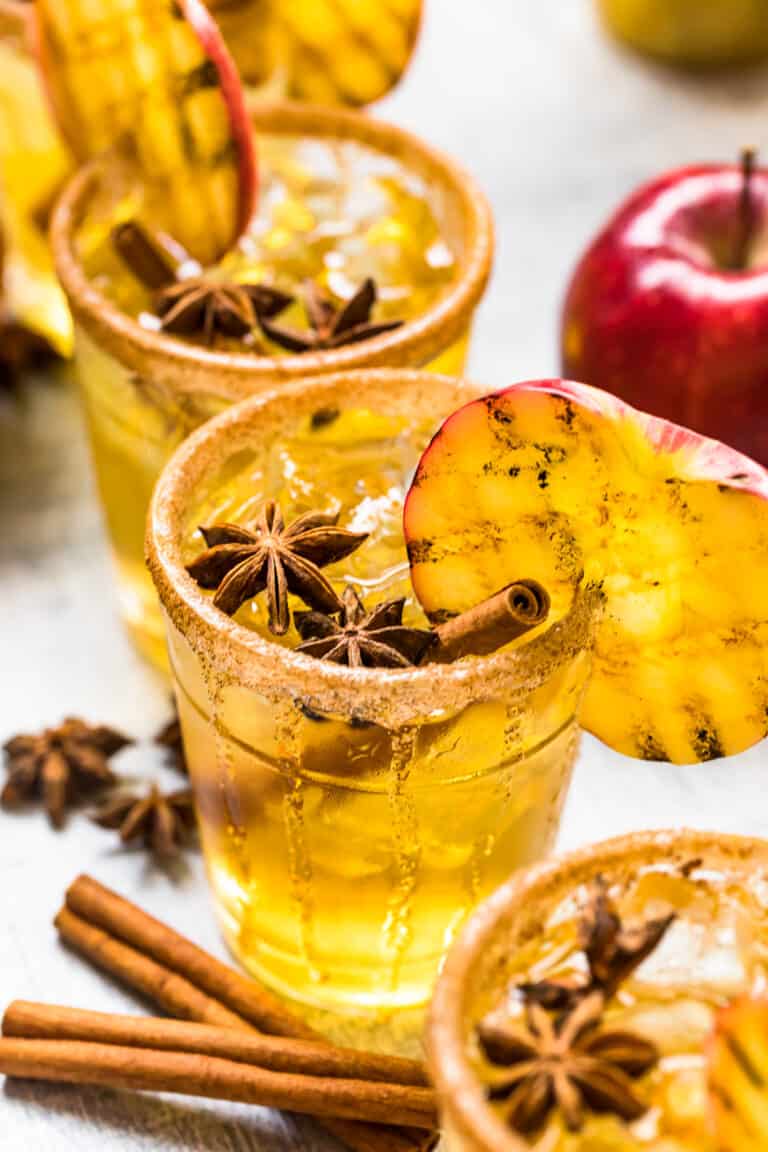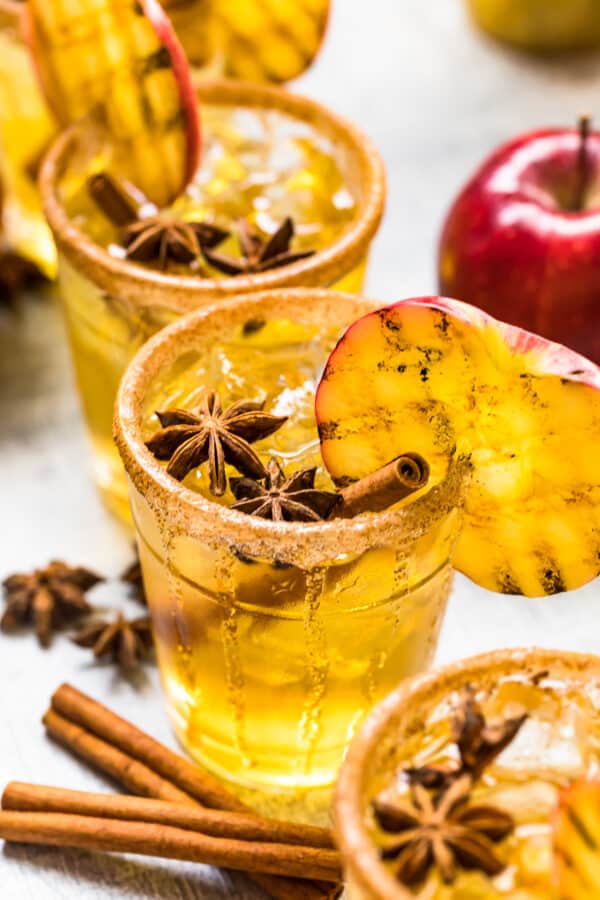 The end of summer doesn't mean giving up my favorite cocktail…a margarita!
Made with apple cider, this drink is perfectly refreshing but cosy at the same time, perfect to enjoy on those chilly fall evenings.
Go back to basics and learn how to Make Margaritas + 20 Best Margarita Recipes
Why you will love these apple cider margaritas!
Perfect for Thanksgiving: This is a great signature drink to serve to friends and family throughout the holidays.
Easy and quick: Simple to make, it takes about 5 minutes to make one of these drinks from scratch.
Delicious: This is a great fall cocktail that is flavored with apple, maple syrup, cinnamon and lime juice.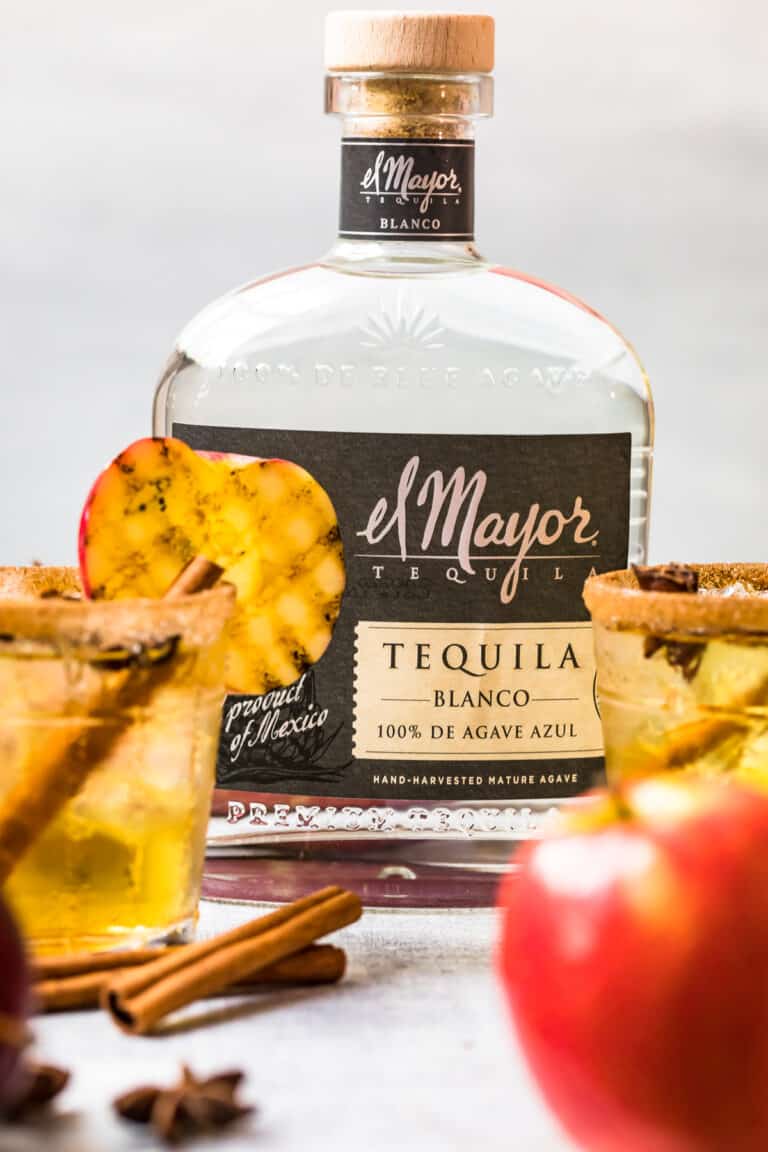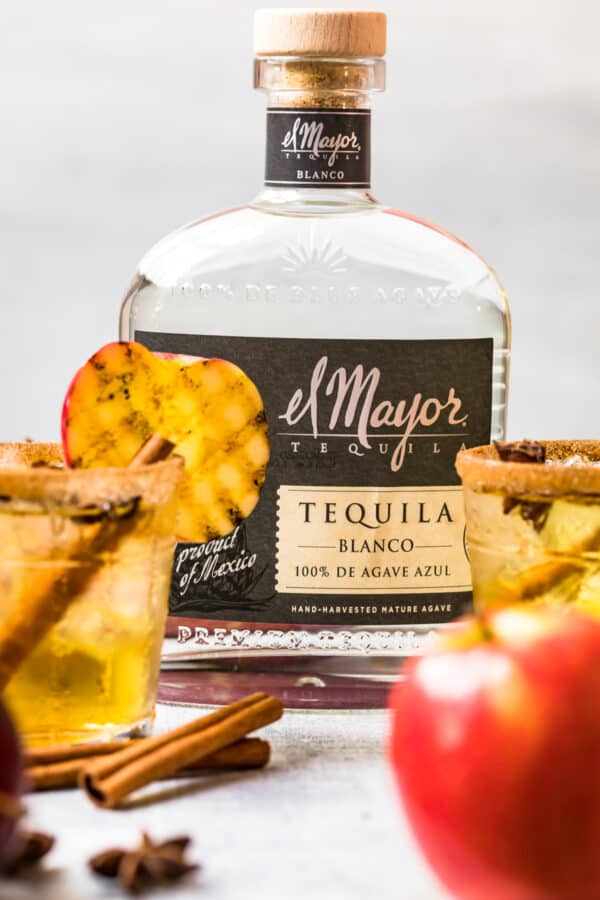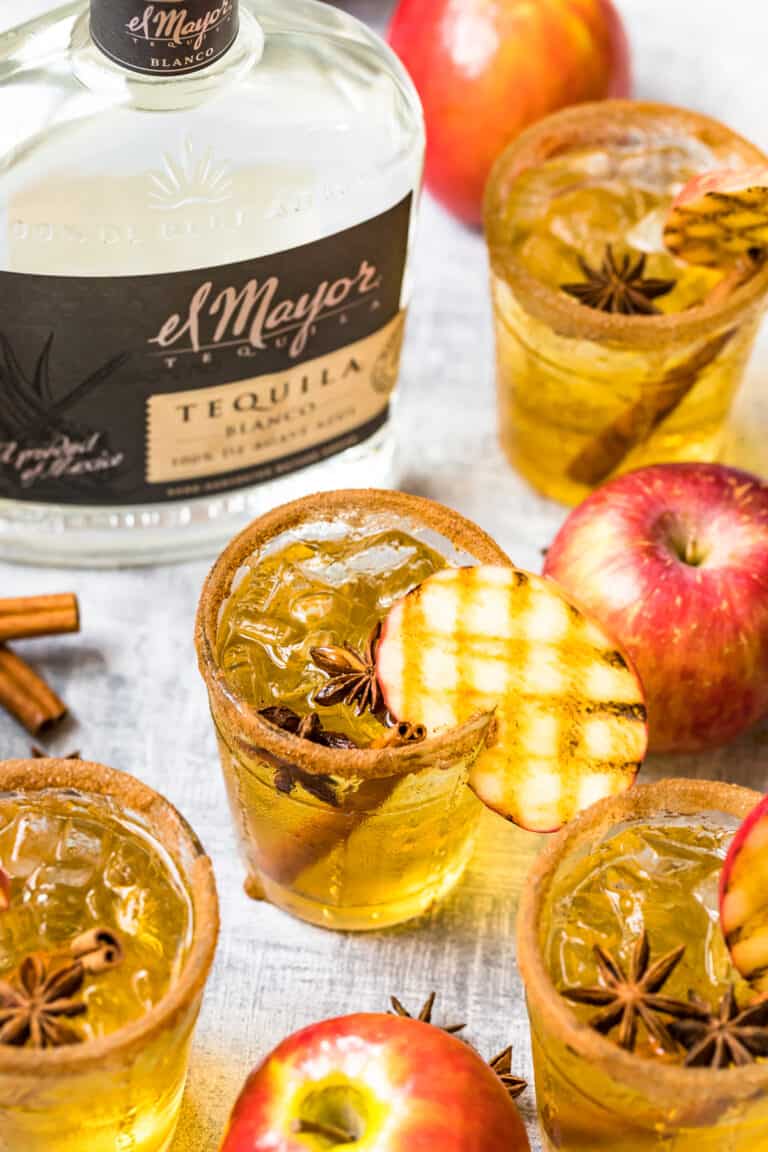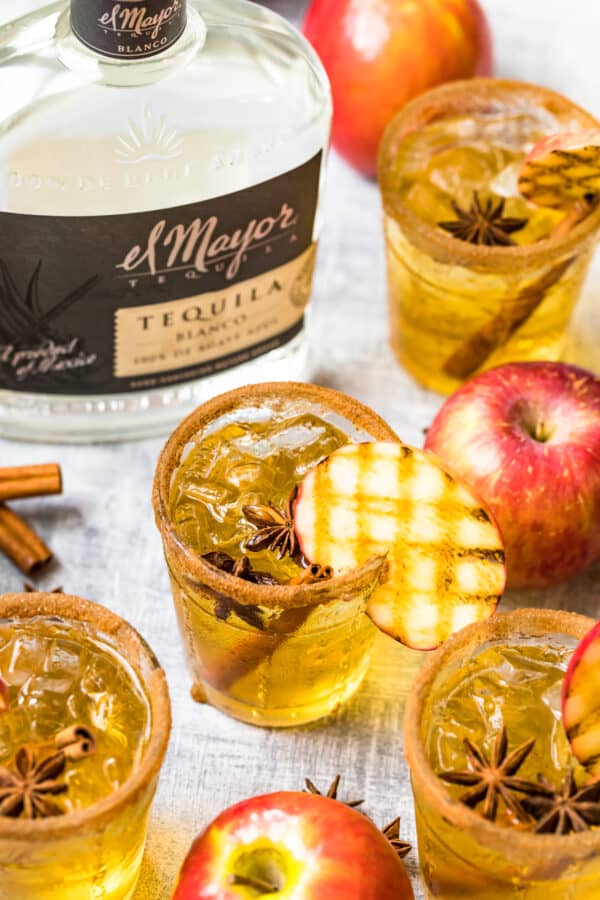 Quality Ingredients
The key to an amazing cocktail is amazing and quality ingredients!! I always try to have small batch apple cider and good quality maple syrup when possible.
The MOST important ingredient in a good margarita is the TEQUILA!!! I always use El Mayor Tequila because it's simply the best. It's so smooth, delicious, and perfect for mixing.
El Mayor Blanco Tequila is made with 100% Blue Agave. It delivers a crisp, light body, with a hint of pepper and a bevy of accolades to match.
It's great in this recipe for its crisp flavor and it really complements the other ingredients in this recipe. We just love it for these Apple Cider Margaritas!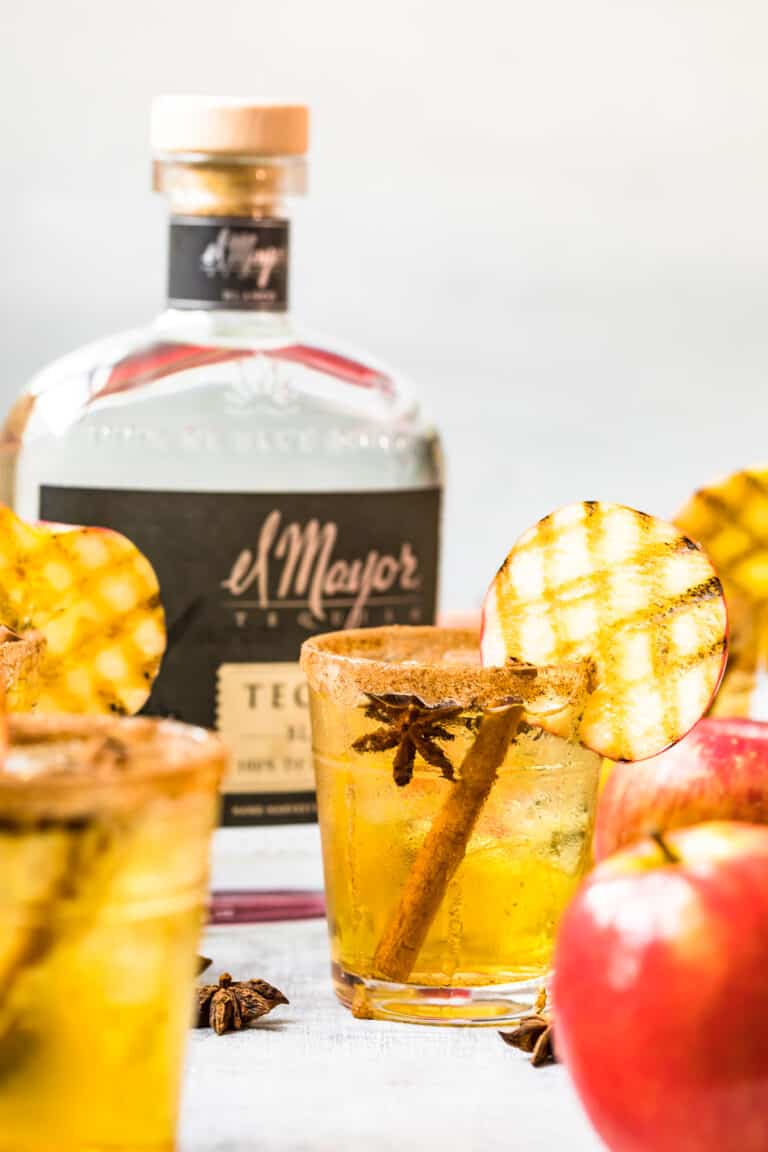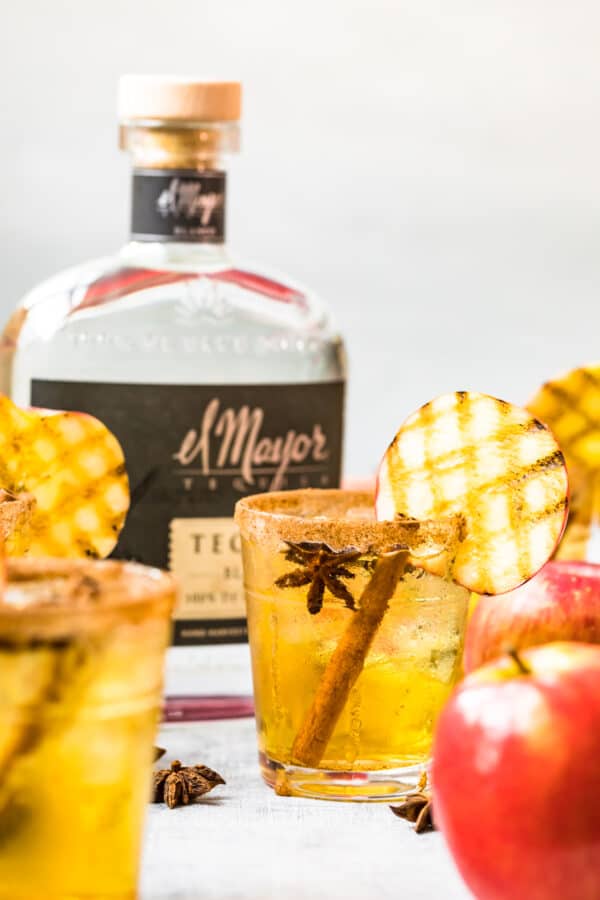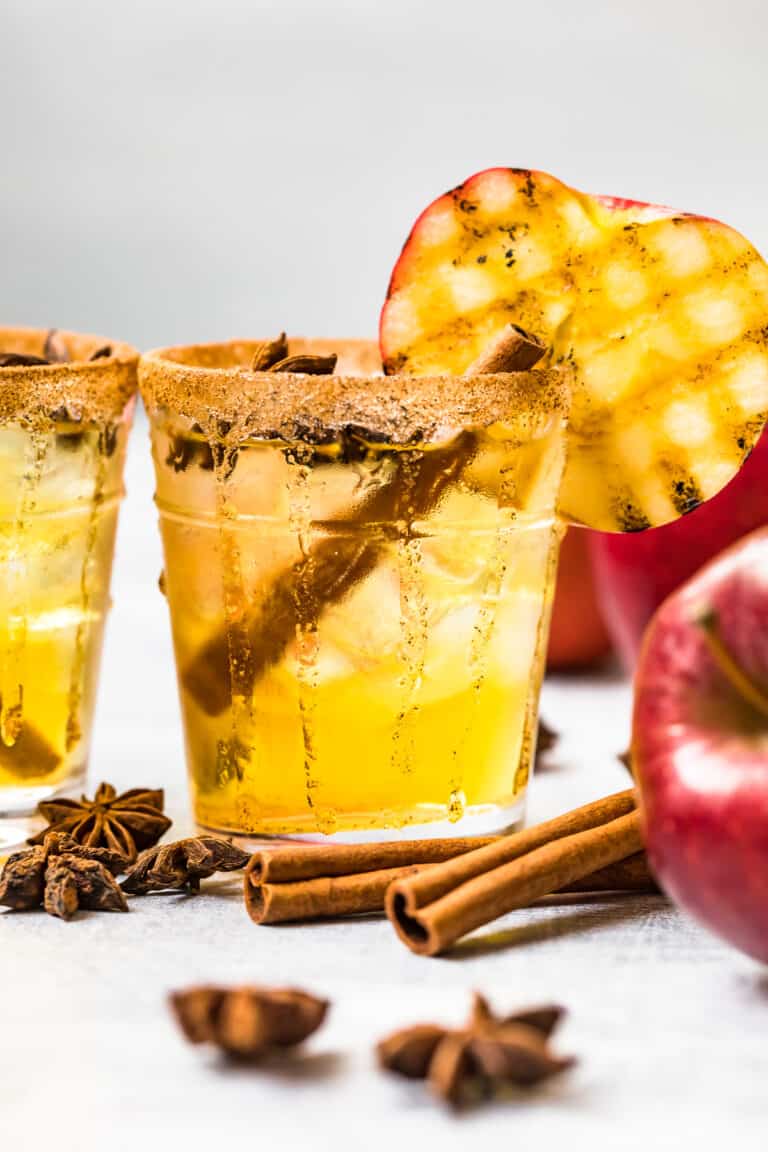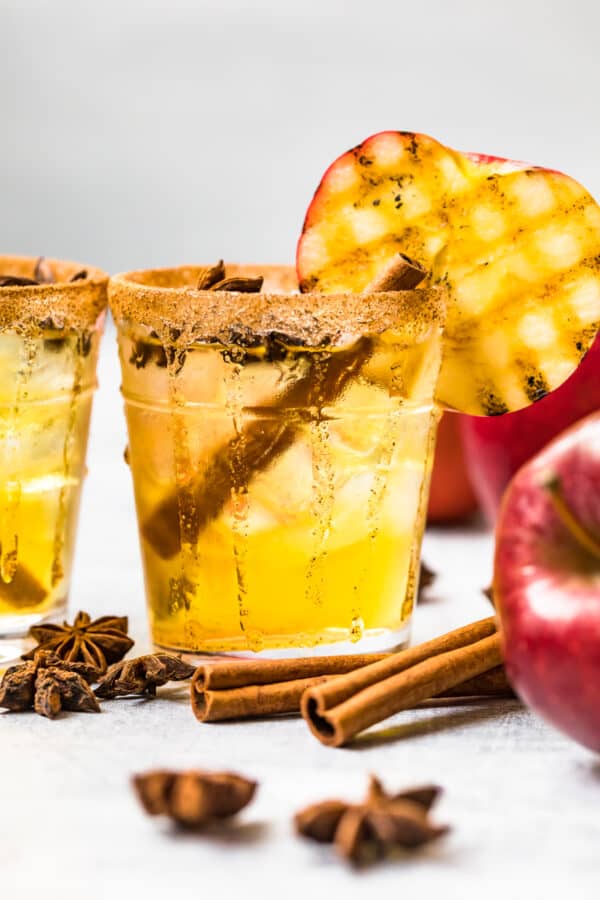 How to make an apple cider margarita
Be sure to scroll down for the full recipe!
Rim the glass with maple syrup and cinnamon sugar.
Shake together the cocktail ingredients.
Pour over ice.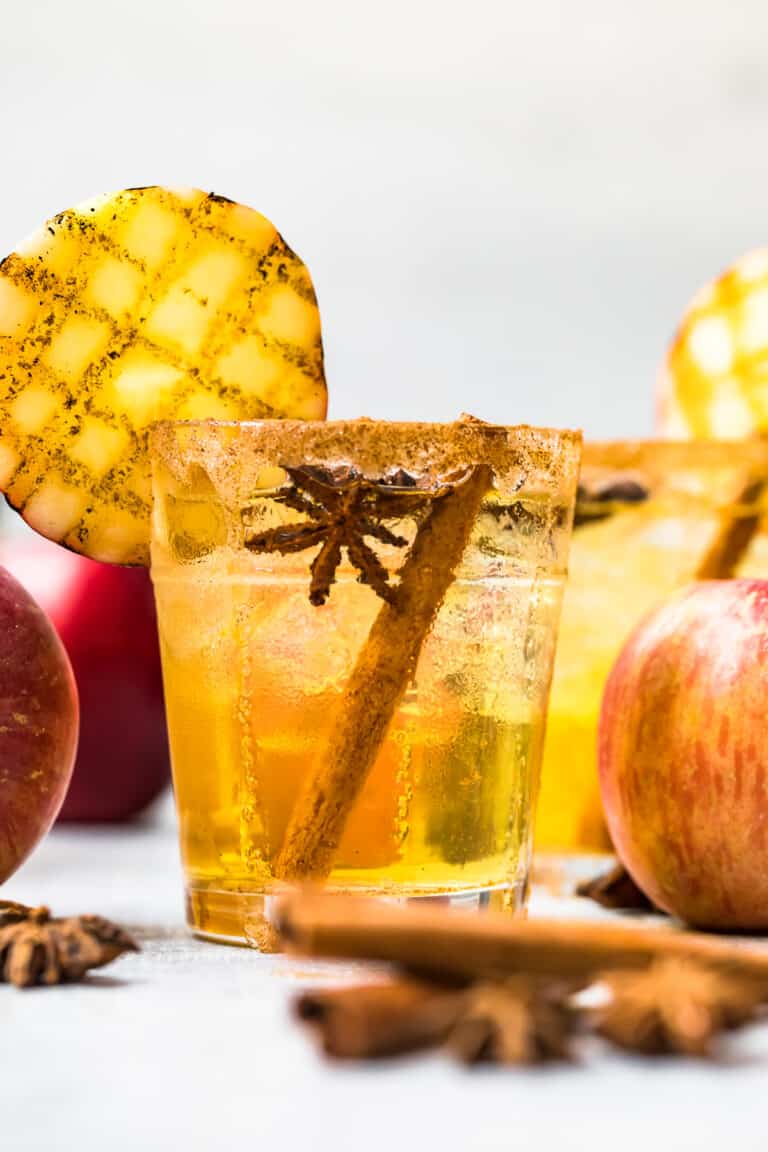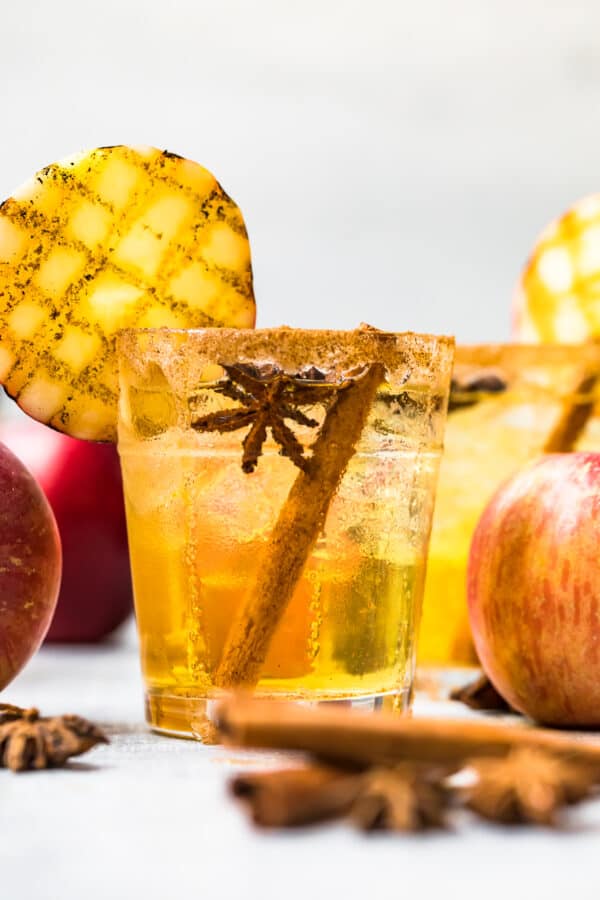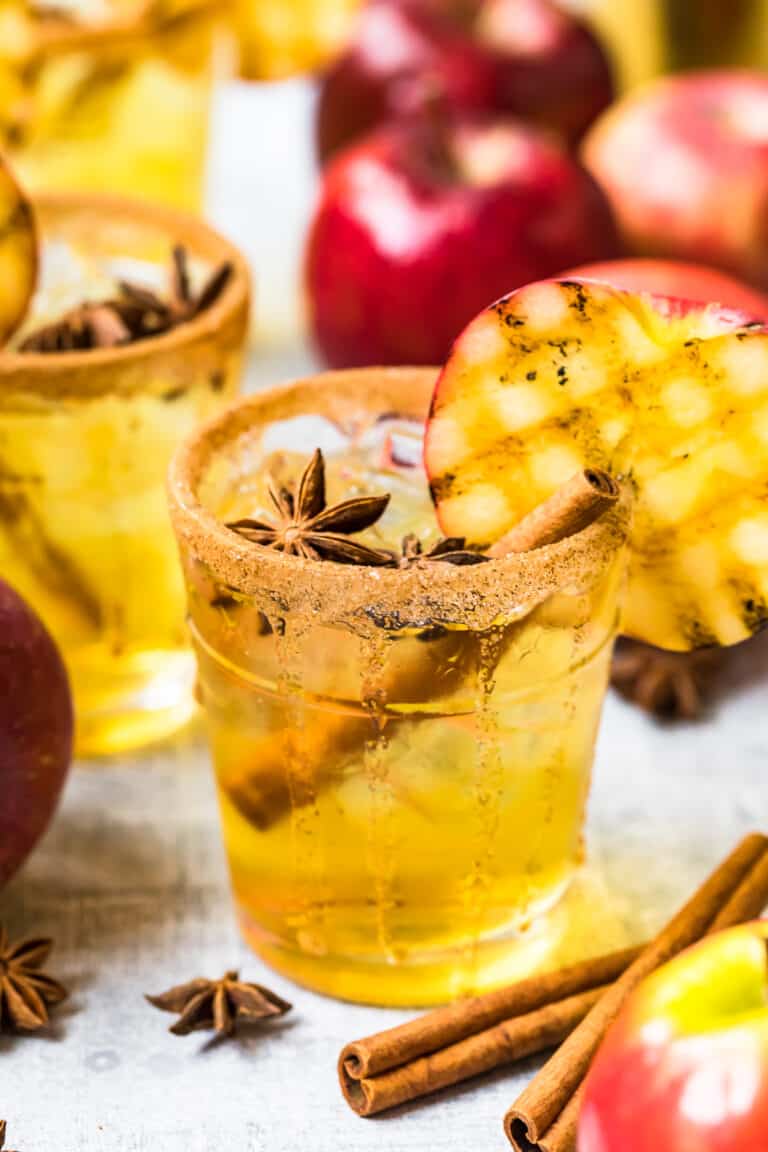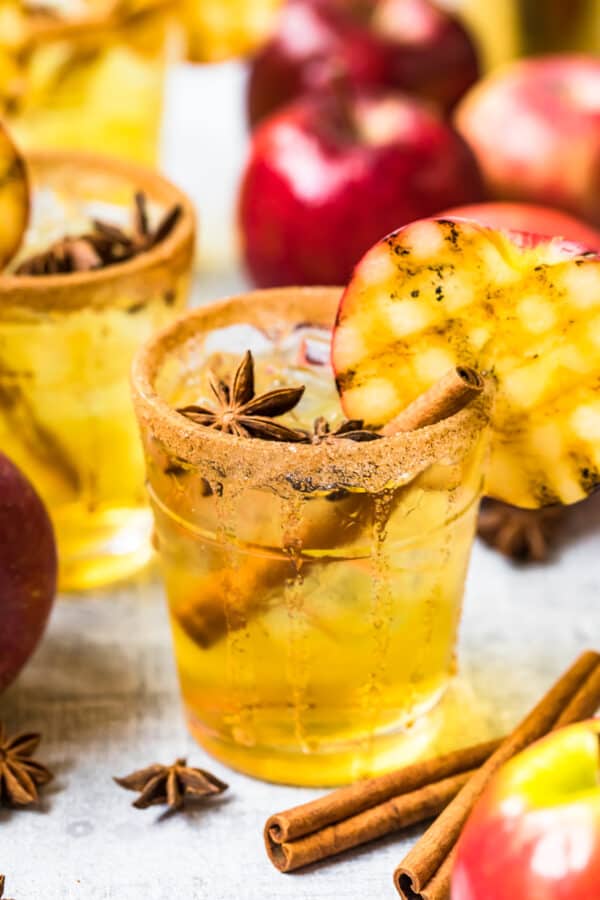 Can you make this cocktail ahead of time?
This cocktail is best served as soon as it's made so that it's icy cold. If you are looking to serve a few of these cocktail up, you can rim the glasses ahead of time and keep them in the fridge.
Why do you need to shake cocktails?
Shaking helps to combine the ingredients much more thoroughly making the cocktail easier to drink. Shake it with ice too so that it's icy cold. You want to shake for a good 20 to 30 seconds until the shaker is very cold.
Cointreau or Triple Sec?
You can use either spirit to make your margarita. Triple sec contains about 15-30% alcohol and Cointreau is 40%. Cointreau is more expensive but is a better product, but both work well.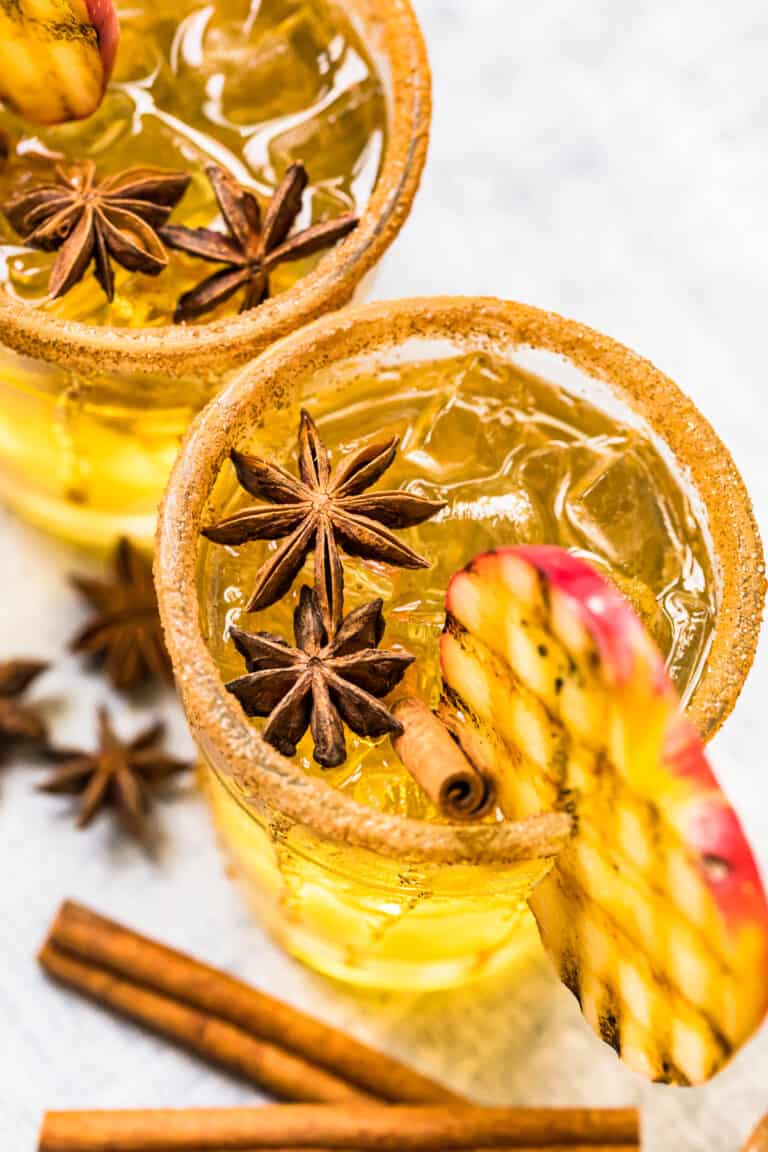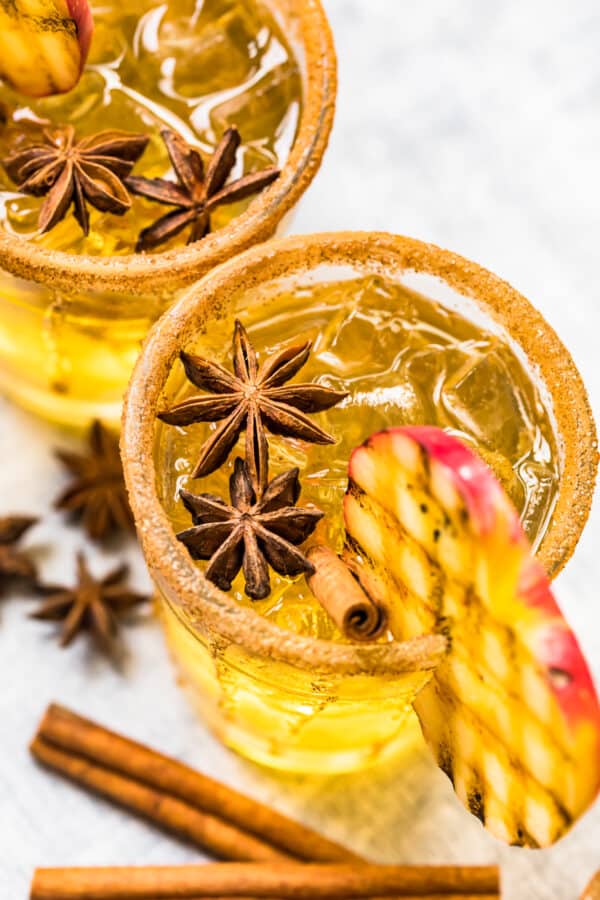 Recipe Notes and Tips
If you don't have a cocktail shaker, you can use a mason jar to shake everything together…with the lid on, of course!
Check that your cinnamon isn't stale by rubbing a little between your fingers, it should release a strong aroma.
Enjoy immediately so that the ice doesn't dilute the drink.
If you make this recipe be sure to upload a photo in the comment section below or leave a rating. Enjoy!