This beef tenderloin recipe is roasted to perfection, then served up with a creamy red wine mushroom sauce and a savory panko gremolata. It's such a beautiful and delicious main dish to serve for Christmas, Easter, or any special occasion. Make this for your next holiday dinner and serve with you favorite side dishes!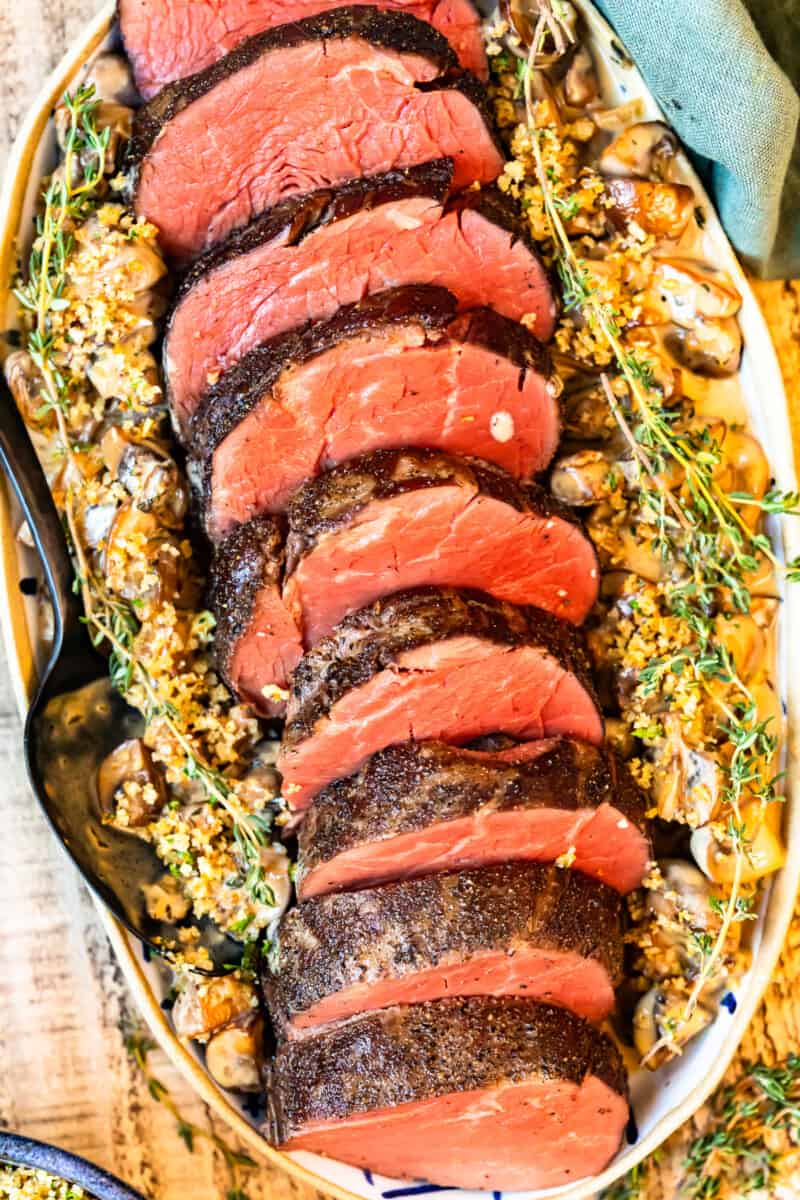 Holiday Beef Tenderloin
This oven baked beef tenderloin recipe makes such a great holiday main dish! It looks good, it tastes good, and it feels extra special without being overly-complicated to make.
The beef tenderloin is accompanied by a mushroom sauce and gremolata. Both add so much extra flavor and texture to the dish. Serve this with all your favorite sides, like mashed potatoes and green beans!
Why You'll Love this Easy Beef Tenderloin Recipe:
TENDER AND FLAVORFUL: Beef tenderloin is such a tender cut, and it's expertly roasted here to create a juicy, flavorful main dish!
HOLIDAY DINNER: This dish is just as beautiful as it is delicious, which makes it ideal for a holiday feast. It will fit nicely at the center of your Christmas or Easter table!
DELICIOUS SAUCE: The wine and mushroom sauce is so creamy, savory, and flavorful. It pairs perfectly with beef, and you'll want to eat it with everything!
If you're a fan of this mushroom sauce, you'll love this Crockpot Chicken Marsala Recipe too!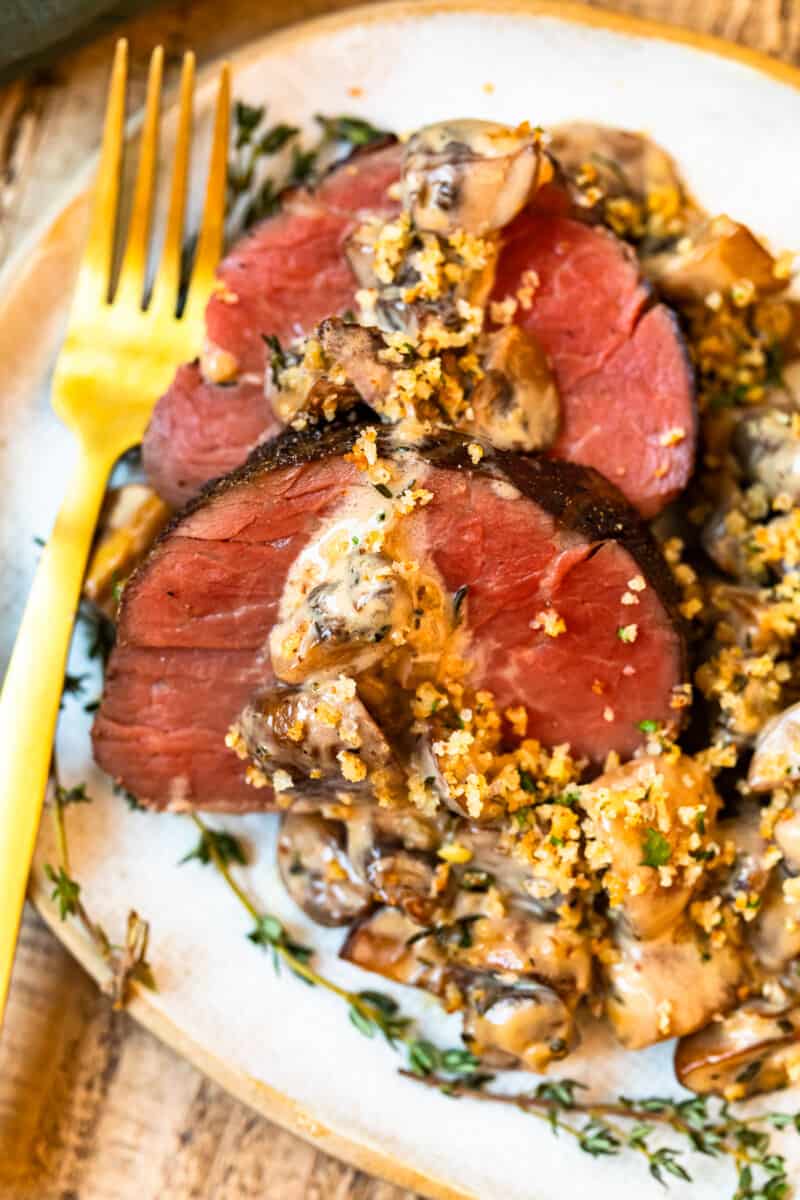 How to Make Beef Tenderloin with Mushroom Sauce
Be sure to see the recipe card below for full ingredients & instructions!
Prep: Tie, season, and refrigerate tenderloin up to 24 hours ahead of cooking.
Roast: Cook beef at 250F for 2 1/2 to 3 hours, or until it reaches your desired doneness (see below).
Mushroom Sauce: Cook mushrooms and other ingredients in a skillet. Then stir in wine and cream, and boil sauce to finish.
Gremolata: Combine ingredients and cook briefly.
Serve: When it's done cooking, let the meat rest. Then slice and serve beef tenderloin with the mushroom sauce and gremolata. Enjoy!
Recipe Notes
The mushroom sauce and gremolata can be made while the beef roasts. Set them aside and rewarm if needed when ready to serve.
Cook until beef reaches your desired doneness. Internal temperature should read as follows: Medium Rare 130-135F, Medium 140-145F, Medium Well 150-155F.
The cooking time for a 6 pound tenderloin will range from 2 ½ to 3 hours.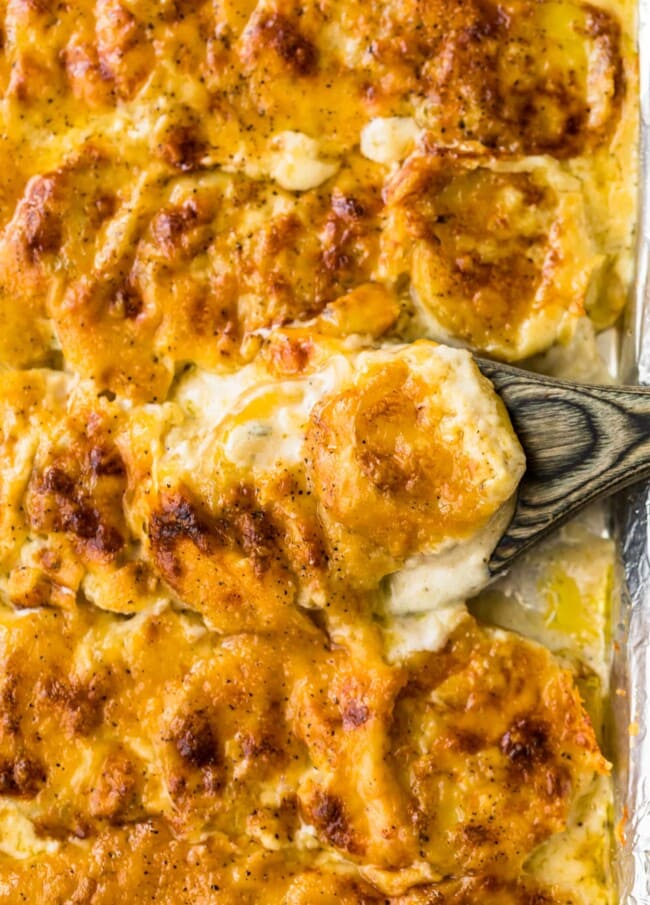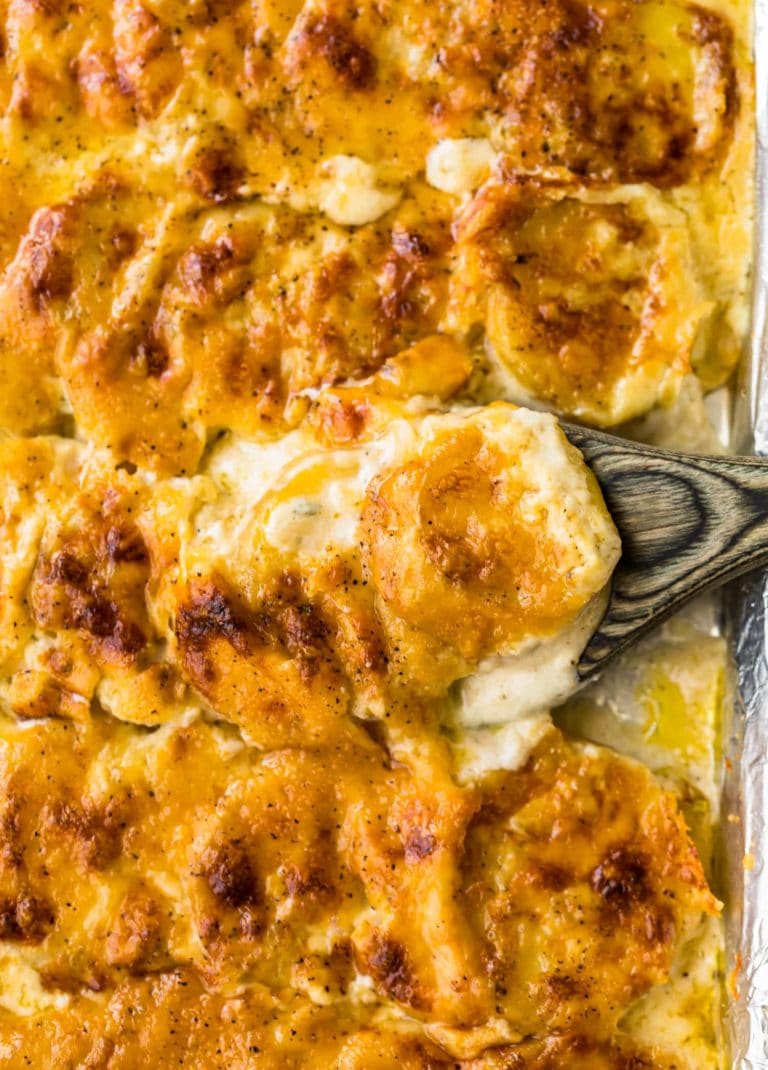 All the Holiday Sides
60+ Holiday Side Dish Recipes
This holiday season be sure to check out our sides guide for all the recipes PLUS tips and tricks for entertaining.
See Sides Guide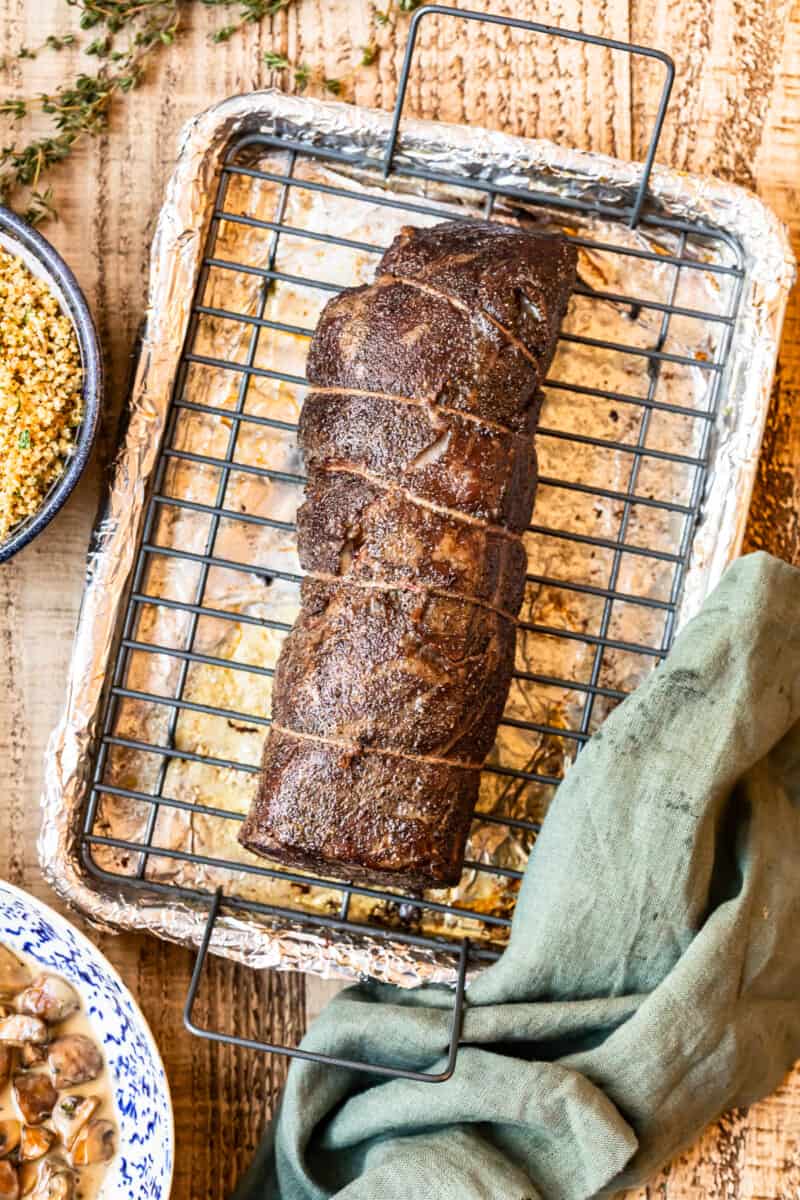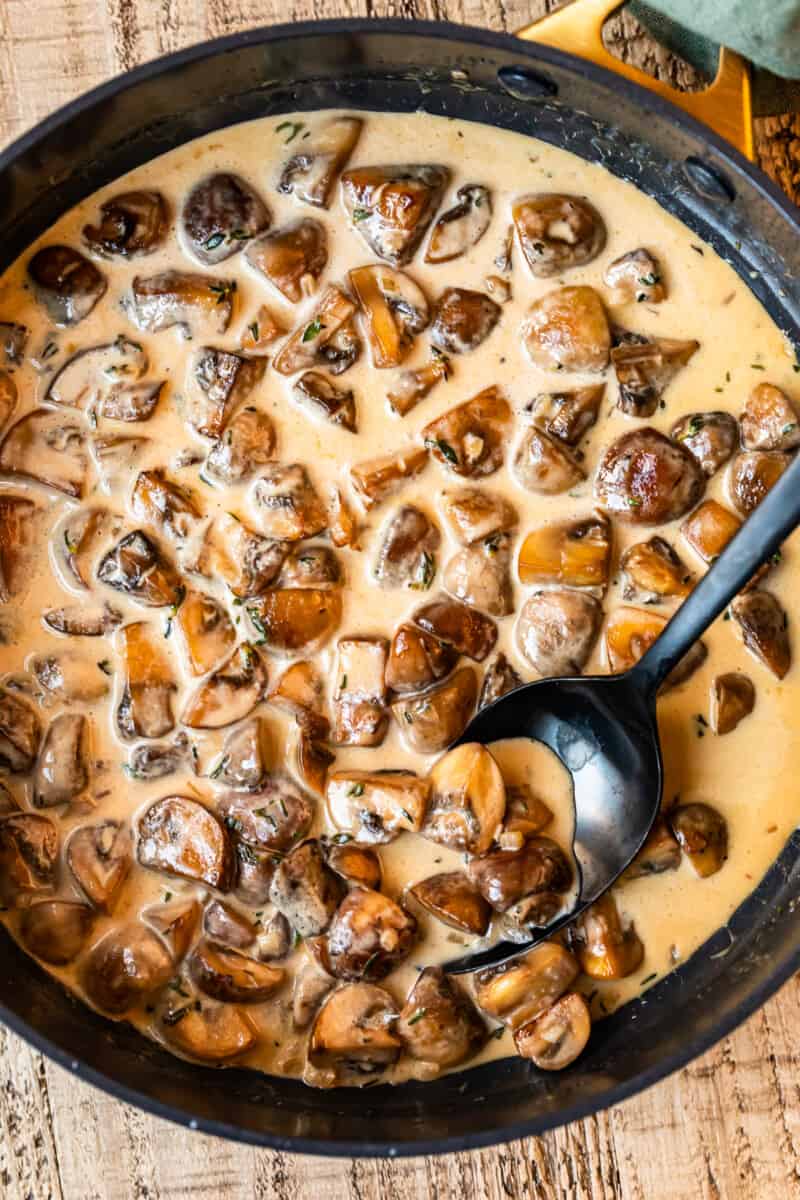 How should I tie beef tenderloin?
Beef tenderloin usually has a thinner end (the "tail end") that needs to be tucked under to ensure even cooking (and it just looks nicer). So use cooking/kitchen/butcher's twine, and tie around the tenderloin at 1-2 inch intervals. Then you'll tuck and tie the thin end underneath.
How much beef tenderloin should I plan on per person?
I typically estimate about 1/3-1/2 pound of beef per person. So once cooked, each pound would feed 2-3 people.
Can I freeze beef tenderloin?
To freeze leftover (cooked) beef tenderloin: First, let it cool to room temp, or in the fridge. Then wrap it tightly in plastic wrap or aluminum foil. Lastly, place it in freezer safe bags or containers. It will keep up to 3 months (for best results). And of course you can freeze the tenderloin uncooked, and it will keep up to 1 year.
Serving Suggestions
This beef tenderloin recipe comes along with a couple of its own sides: the creamy mushroom gravy and crispy panko gremolata! But of course there's room for a few more side dishes, especially if you're serving this for the holidays. Here are some favorites!
Or try any of these Christmas sides or Thanksgiving sides if you're preparing a holiday feast!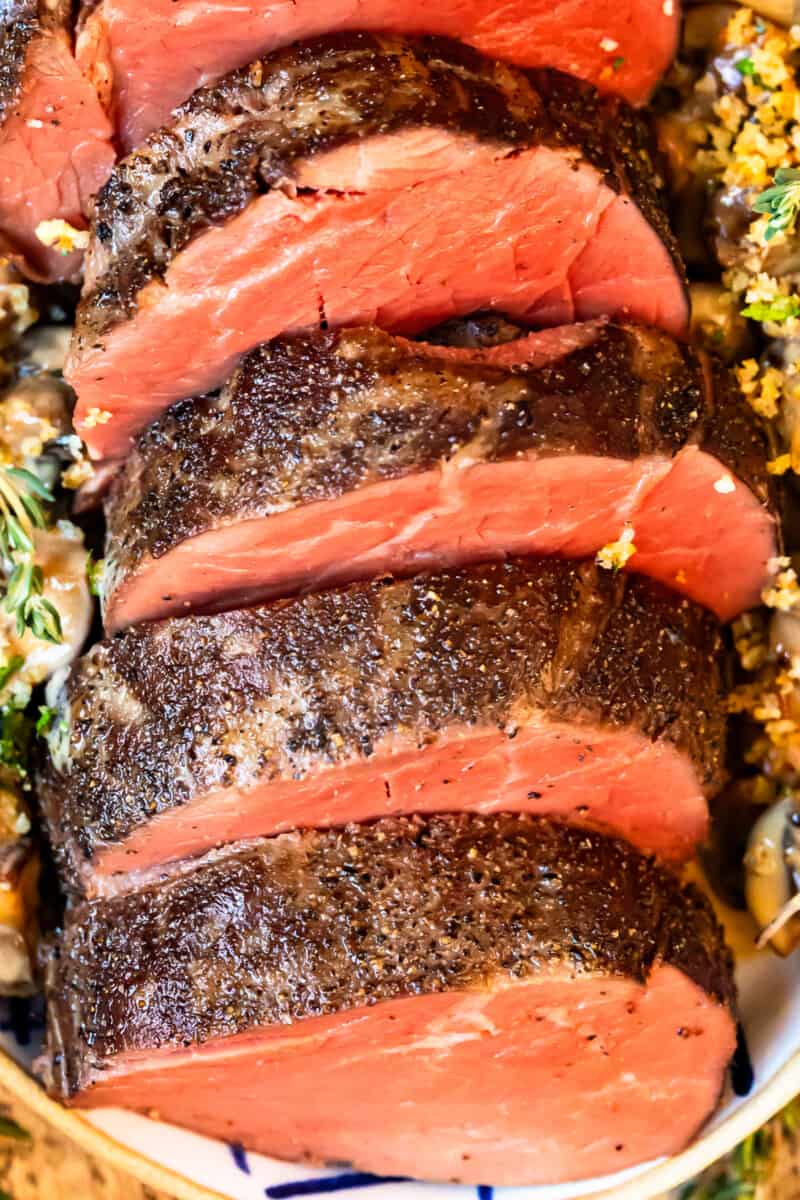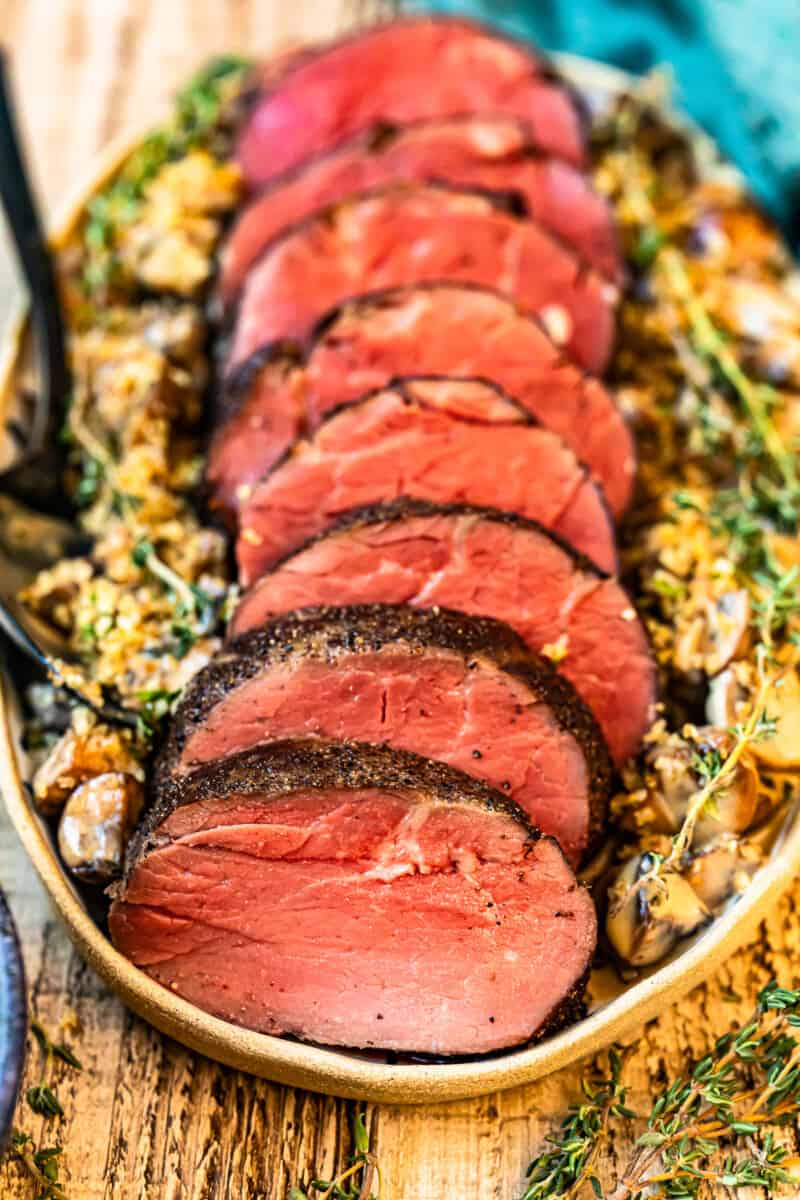 Tips!
The mushrooms are key to this amazing sauce. I used a mix of white button, baby bella, and cremini mushrooms, but you can use any type you prefer.
Broiling the beef at the very end will add a beautiful color and the perfect texture.
The red wine mushroom sauce can be made ahead of time and stored in the refrigerator until ready to serve.
Leftovers can be refrigerated for up to 3 days, and reheated in the oven.
Can I skip refrigerating the beef?
While this step isn't necessary, refrigerating beef tenderloin for 8-24 hours does improve the overall taste. It gives the salt time to penetrate the meat, which just makes it more flavorful.
If you skip this step, the final result will still be delicious! But I do recommend giving it at least a couple of hours in the fridge, or however much time you can allow.
What is a gremolata?
Gremolata is basically a fancy garnish that you'll actually want to eat! It's sometimes referred to as a dressing or sauce, and it's typically served alongside meat dishes. It's made with butter, parsley, garlic, and a few other things.
I also added panko breadcrumbs here to make it a little crunchier and even more delicious. It adds such a nice texture and flavor to the beef!
What kind of wine should I use in the mushroom sauce?
I recommend using a Madeira wine (it's a fortified wine made in Portugal), but you can substitute another fortified wine, like port or sherry. You can also use any dry red wine, but do not use a sweet red for this recipe.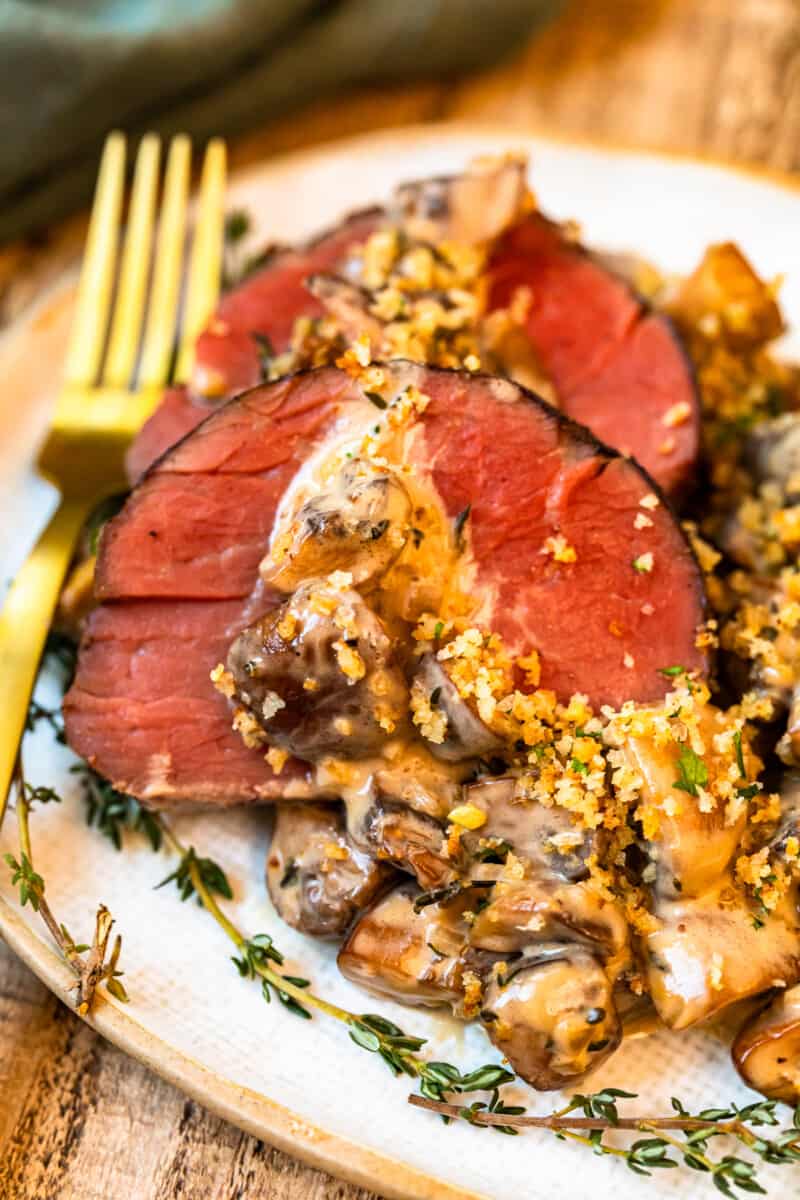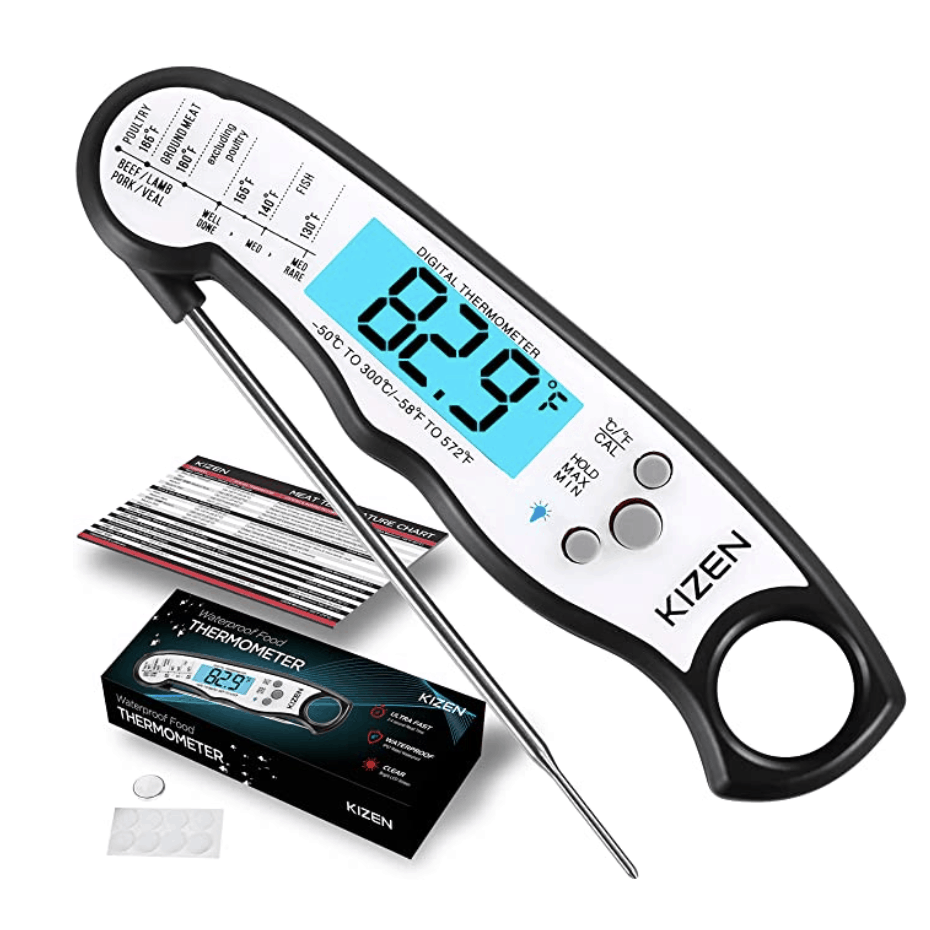 The Best meat thermometer!
I love using this meat thermometer for making sure the meat is at 165 degrees! Easy for beginners & totally worth the $10 cost!
This beef tenderloin with mushroom sauce and gremolata is just the perfect holiday dinner. But I know you'll enjoy it no matter when you serve it!
If you make this recipe be sure to upload a photo in the comment section below or leave a rating. Enjoy!