Chimichurri Sauce is a simple yet delicious sauce that is mostly used on grilled meats (Chimichurri Steak Sauce). This green Chimichurri Sauce recipe is filled with herbs and spices, with an olive oil base. It's the perfect marinade for meats, a great sauce for roasted cauliflower, or an interesting dip for all kinds of foods. Find out how to make Chimichurri for your next grilled dish!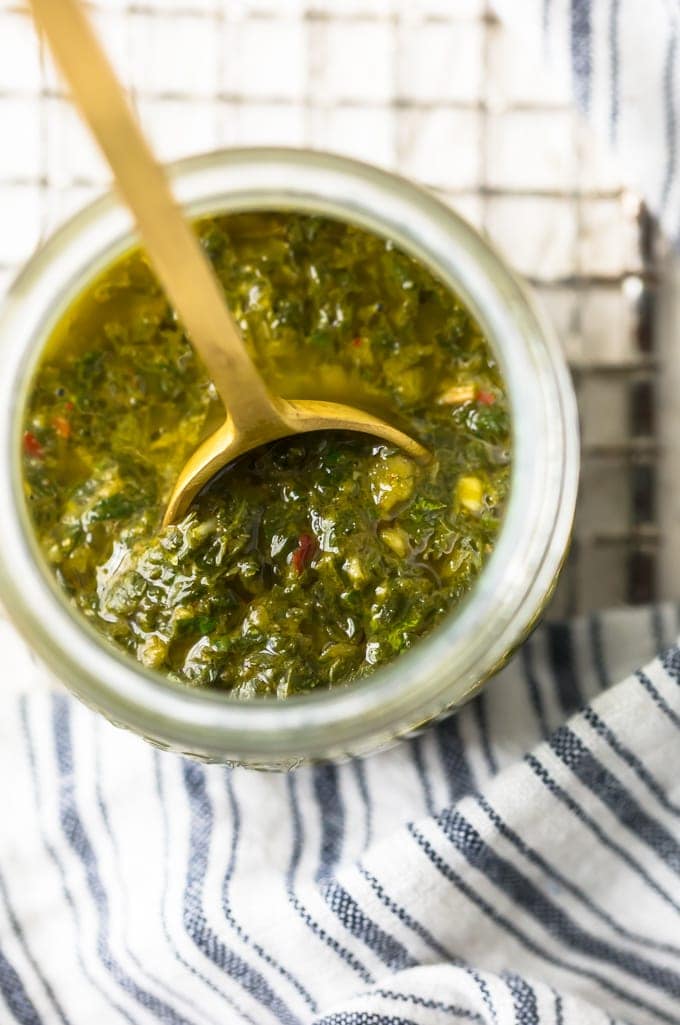 Chimichurri Sauce Recipe
Chimichurri is a delicious oil-based marinade for meats, and this simple Chimichurri recipe won't take long to make!
Chimichurri Sauce is one of the best marinades for grilled meats that I've ever tasted. I love the green version of this Argentinian sauce, as it's filled with such amazing herbs and spices.
This homemade Chimichurri sauce recipe is super easy to make and it lasts for a few weeks in the refrigerator, so I'm always making big batches of it to use on my dishes. It's the perfect sauce for grilled meats, it's a delicious marinade, and it even works as a dipping sauce. Brush it on your meat while grilling, or simple drizzle on top after cooking. I also love this sauce on vegetables, especially roasted cauliflower!
I love having this Chimichurri recipe on hand during the summer so that I can use it all throughout grilling season. Use it on steaks, chicken breast, or pork. I bet it would make a pretty tasty topping on burgers too! Get creative with this amazing sauce recipe!
What is Chimichurri? Only the best sauce & marinade for grilled meats! Try this simple Chimichurri recipe on steaks or roasted cauliflower.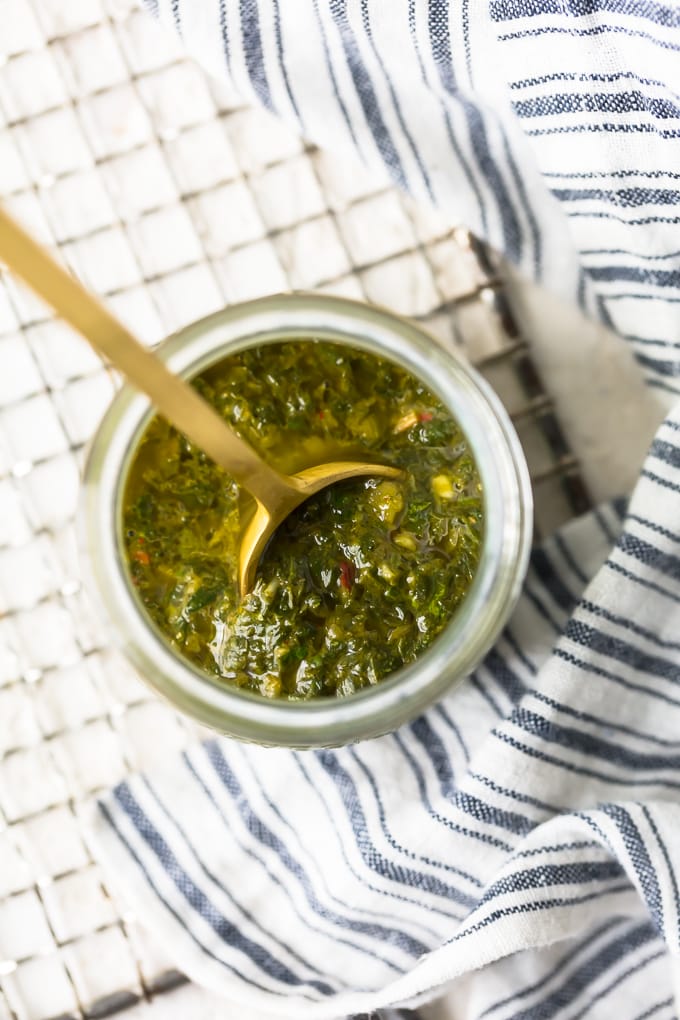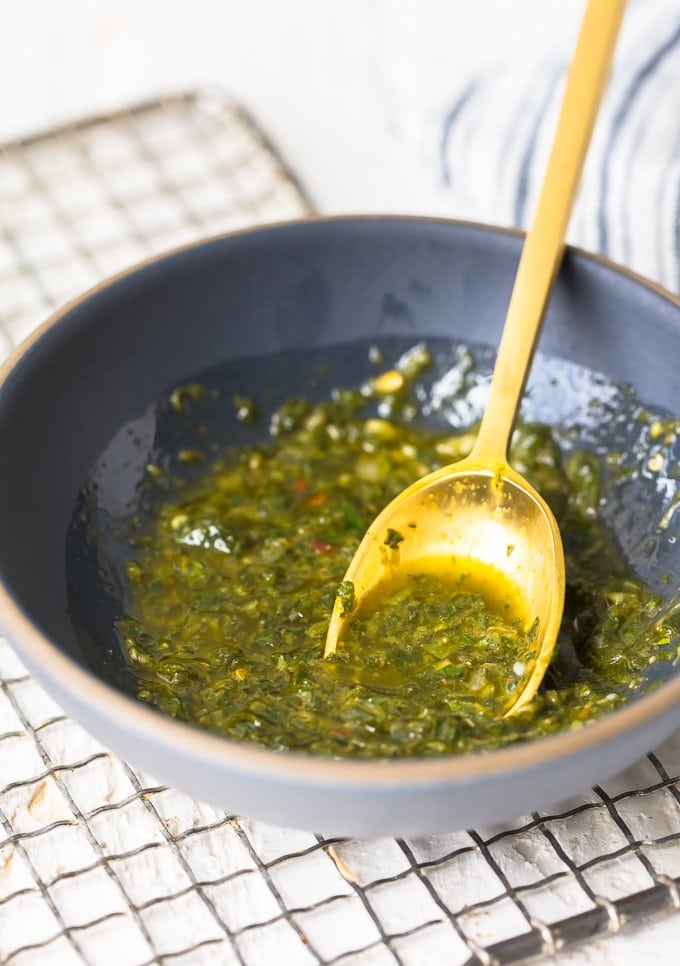 What is Chimichurri Sauce?
Chimichurri is a South American sauce that is traditionally used on grilled meat. The green version (like this recipe) is also known as Chimichurri Verde. It is an uncooked sauce, simply a mix of herbs and spices.
It can be used as a marinade, a sauce, or even as a dip, with all kinds of meat (Chimichurri Steak is a popular dish), or even with cauliflower and other vegetables.
What's in Chimichurri Sauce:
Olive Oil
Garlic
Lime Juice
Parsley
Cilantro
Cumin
Smoked Paprika
Red Pepper Flakes
Salt
This tasty mix of spices creates a simple yet flavorful sauce to pair with your favorite dishes.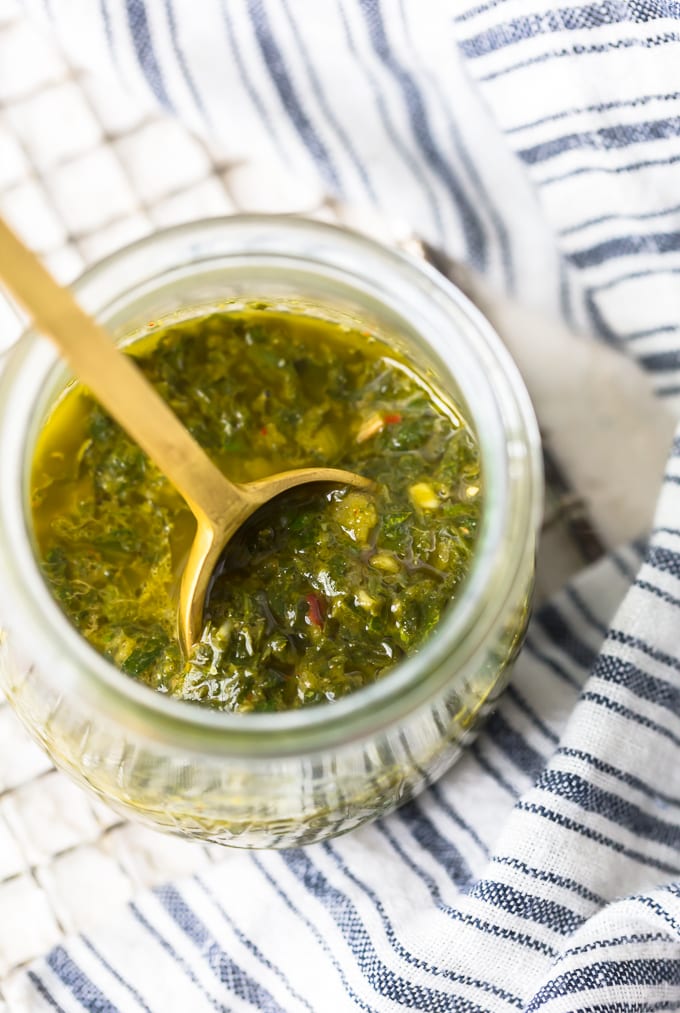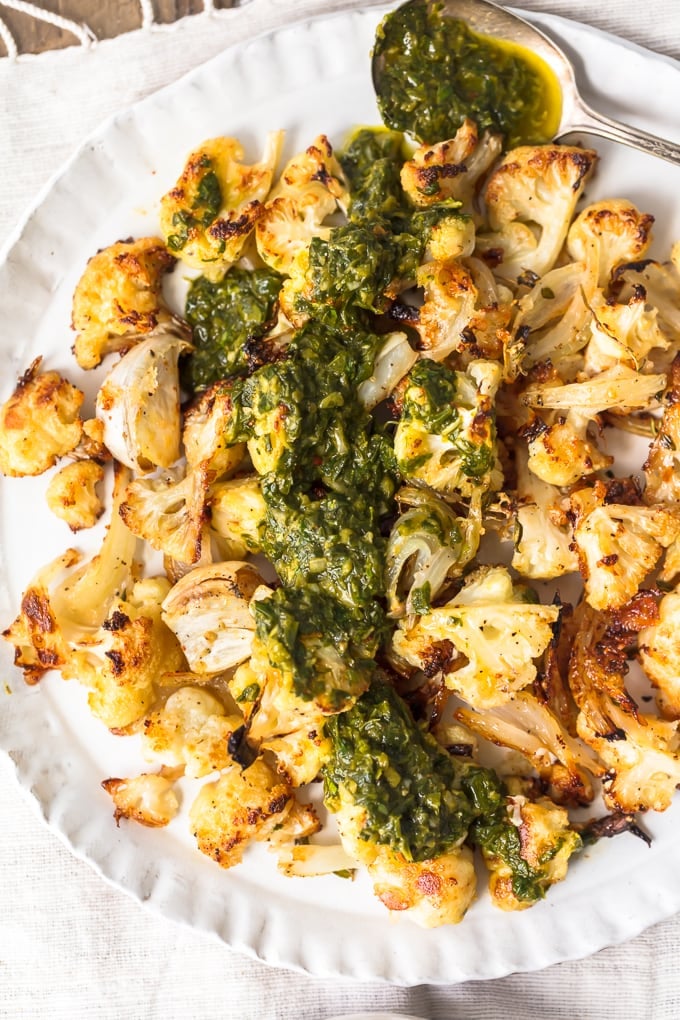 How to Make Chimichurri Sauce
This Chimichurri recipe is super easy to make. There's no cooking, heating, or simmering involved. All you need is your ingredients and a blender or food processor.
Add all ingredients into the blender except for the olive oil
While the blender is running, slowly pour in the olive oil to mix it in
Blend until the sauce is smooth
How long does Chimichurri keep in the fridge?
Store this sauce in an airtight container in the refrigerator. It should keep for 2-3 weeks, so don't be afraid to make a little extra. Mix in a bit more olive oil before use if it gets too thick in the refrigerator.
What can you use Chimichurri sauce on?
This sauce goes so well with lots of meats, veggies, and grilled dishes. Here are some ideas!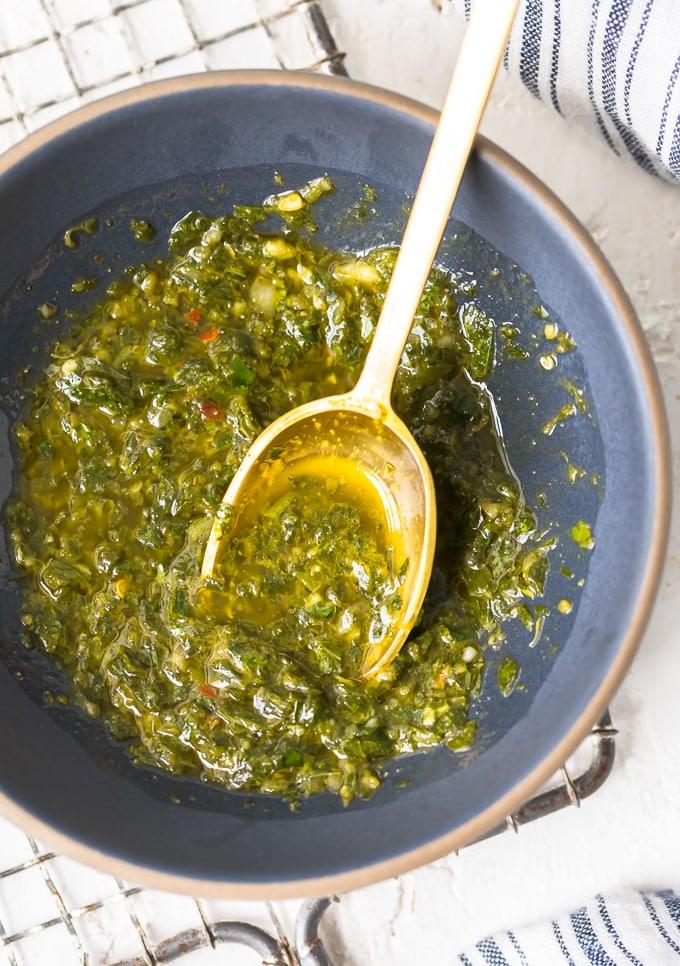 You are absolutely going to love this easy homemade sauce! Use it on all of your grilled dishes, slather it on a cauliflower steak, or try it with your favorite meat. This homemade sauce is so tasty and so simple!
See the recipe card below for details on how to make Chimichurri Sauce. Enjoy!
If you like this chimichurri recipe, try these other homemade sauce recipes: