Peruvian Green Sauce (Aji Sauce) is our go-to sauce for anything and everything. We love this Peruvian Green Sauce Recipe on chicken, steak, grilled veggies, salad, and more. SO DARN GOOD. Aji Verde (Green Sauce) is loaded with jalapenos, basil, parmesan, ginger, honey, garlic, lime, and more!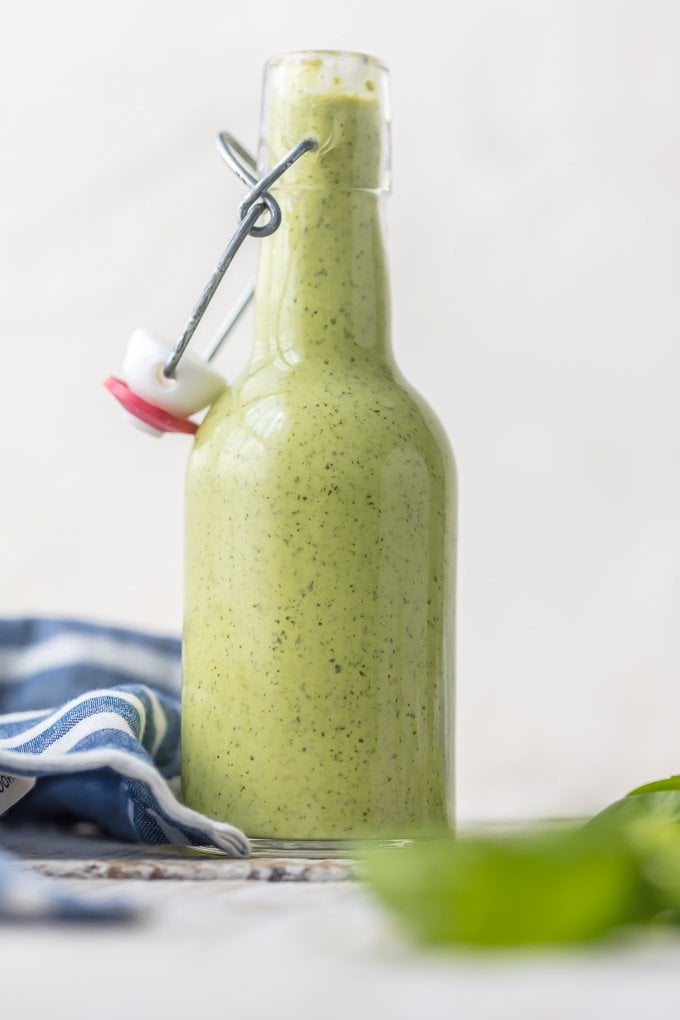 Easy Peruvian Green Sauce (Aji Verde Sauce)
This Peruvian Green Sauce Recipe is one of my favorite things I've tasted in life…EVER! If something is green and delicious, odds are it's in this Aji Verde Sauce (well, except for avocados…but you could probably add those in too!).
The Aji Sauce has a little heat from jalapenos, a little creaminess from mayo or yogurt, and some fresh earthy goodness from cilantro and basil. Add in the brightness from lime, some sweetness from honey, and of course some garlic because every good aji sauce needs garlic! I'm obsessed with this Peruvian Green Sauce and love it on everything from potatoes to chicken to steak to salad. So much to love!
This Peruvian Green Sauce goes with EVERYTHING. Try out this Aji Verde Sauce on your next dish!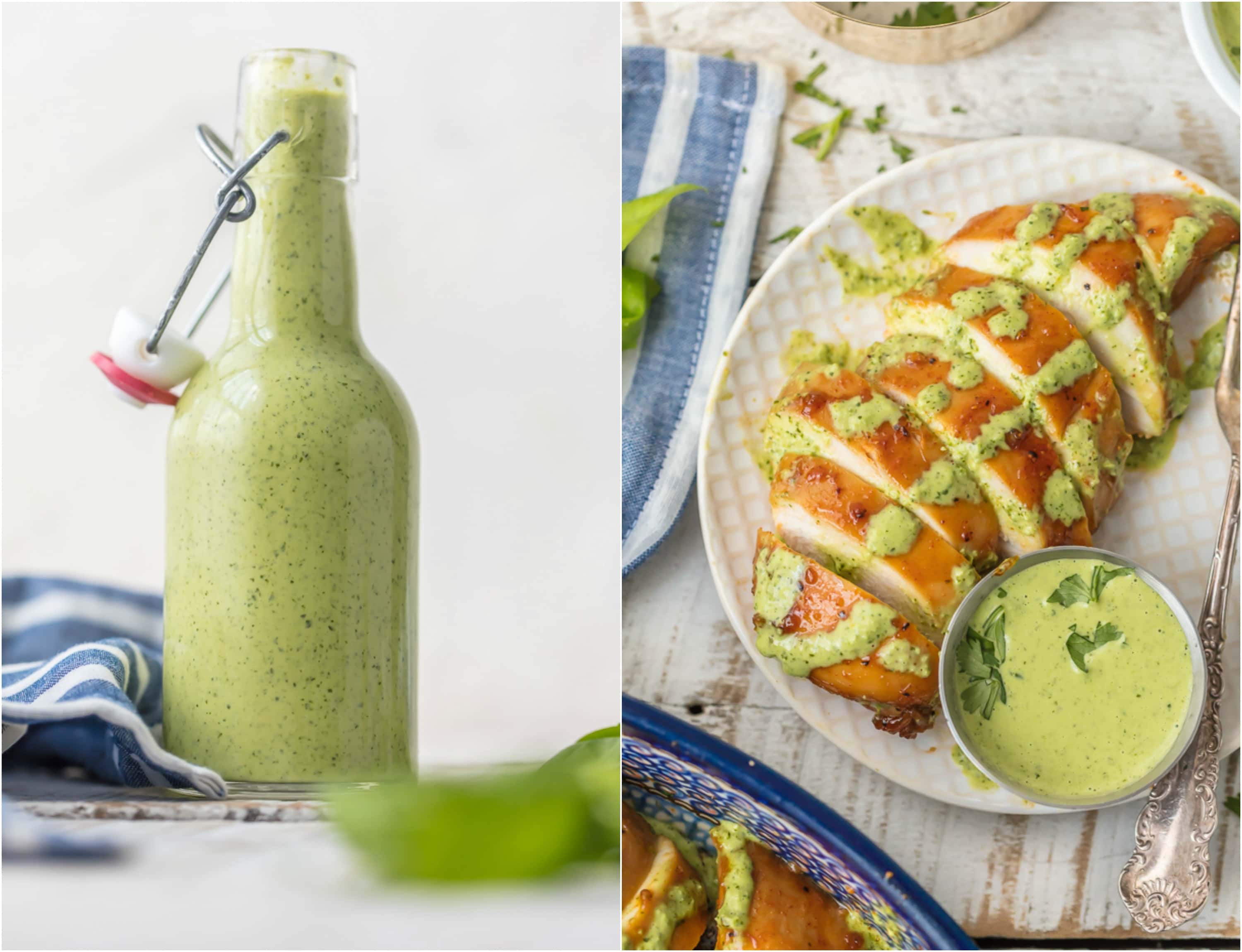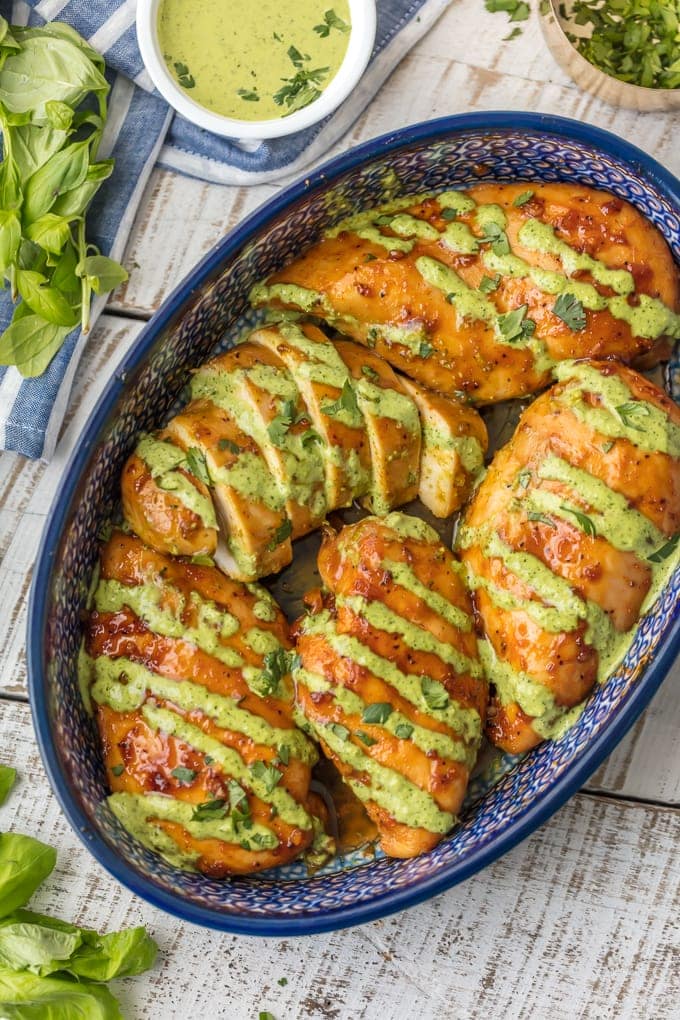 Peruvian Green Sauce, Aji Verde, Aji Sauce…
Whatever you call it, this Aji Verde Sauce is incredible!
We first fell in love with this Peruvian Green Sauce when making this Peruvian Chicken Recipe and haven't looked back. Since then I've used this Aji Verde so many times. Two of my favorites ways to use this Aji sauce is as a dipping sauce for our Guacamole Egg Rolls and also our Green Chile Cheesy Bean Taquitos.
Of course it's AMAZING on the Peruvian Chicken (and so pretty too) but it's just so darn good on anything and everything else. If I felt like it was acceptable to eat Aji Sauce as a soup, I seriously just might.
What to eat with Aji Verde Sauce
If I haven't made it clear already, this Peruvian Green Sauce goes with literally everything. Drizzle it on one of these chicken recipes or eat it with tacos.
Try these recipes and add on LOTS of Aji Sauce:
The sky is the limit with this delectable green sauce!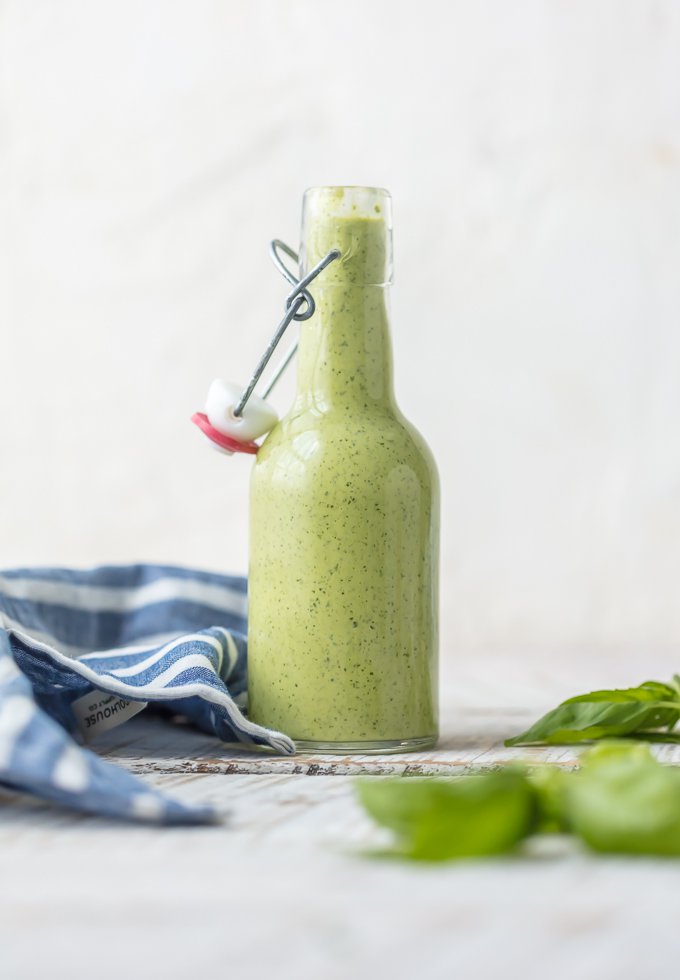 This Peruvian Green Sauce is tailor made for serving with chicken, beef, roasted veggies, and more. The sky is the limit! Be sure to hop over to Simply Sated to see Mom's famous Peruvian Chicken with Green Sauce. You won't regret it.
If you loved this Peruvian Green Sauce, here are a few other things to try:
See the recipe card below for full details on How to Make Peruvian Green Sauce. Enjoy!