Peruvian Green Sauce is our go-to sauce for anything and everything. We love this green sauce on chicken, steak, grilled veggies, salad, and more. SO DARN GOOD.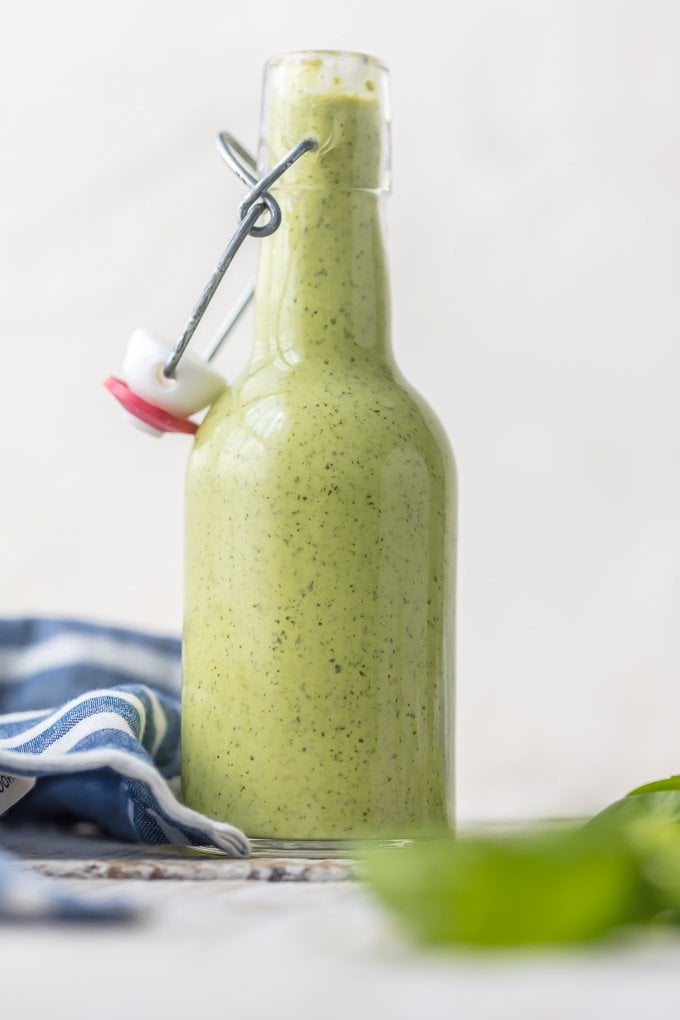 This recipe for Peruvian Green Sauce is one of my favorite things I've tasted in life…EVER! If something is green and delicious, odds are it's in this sauce (well, except for avocados…but you could probably add those in too!).
It has a little heat from jalapenos, a little creaminess from mayo or yogurt, and some fresh earthy goodness from cilantro and basil. Brightness from lime, sweetness from honey, and of course some garlic because every good sauce needs garlic! I'm obsessed with this Green Sauce and love it on everything from potatoes to chicken to steak to salad. So much to love!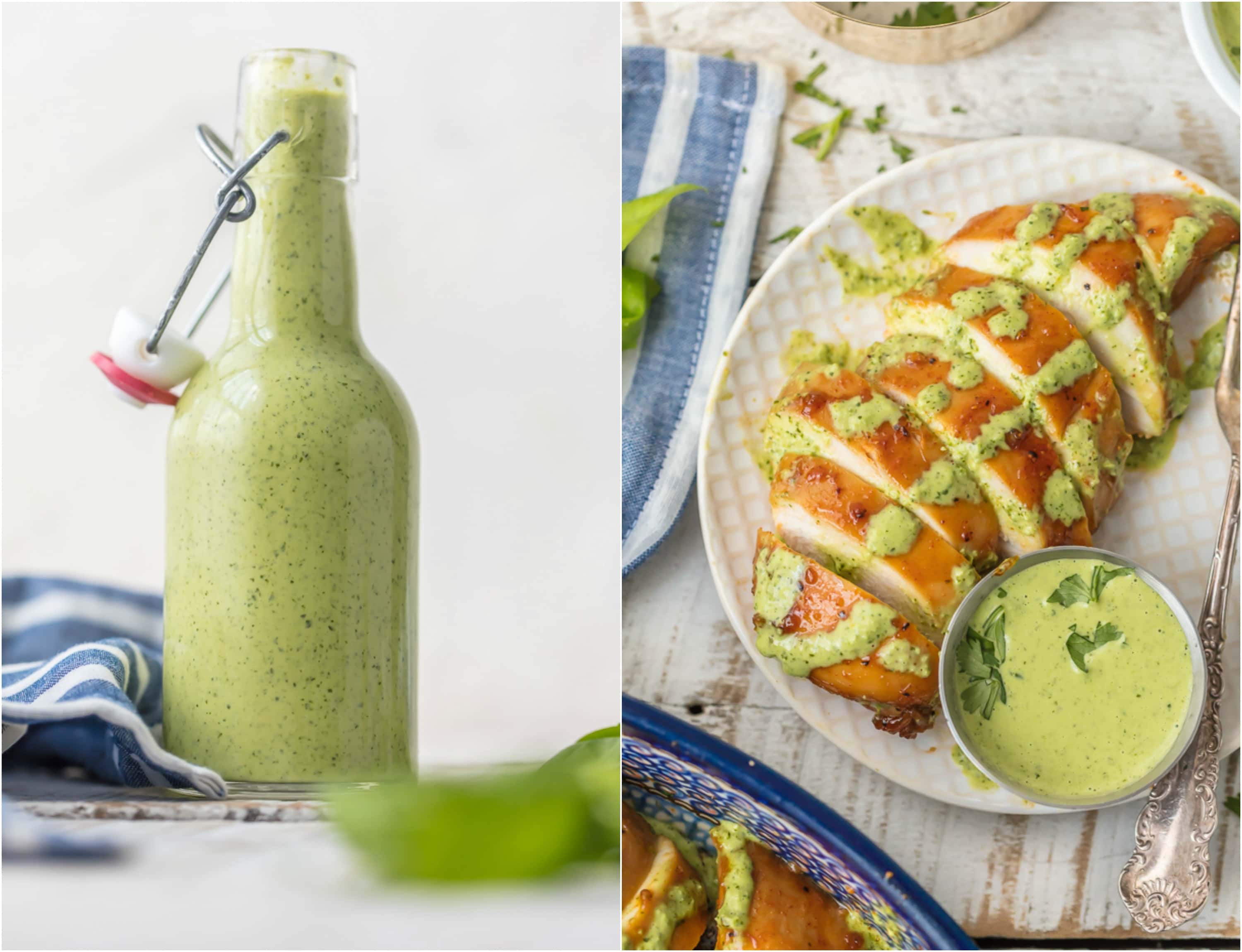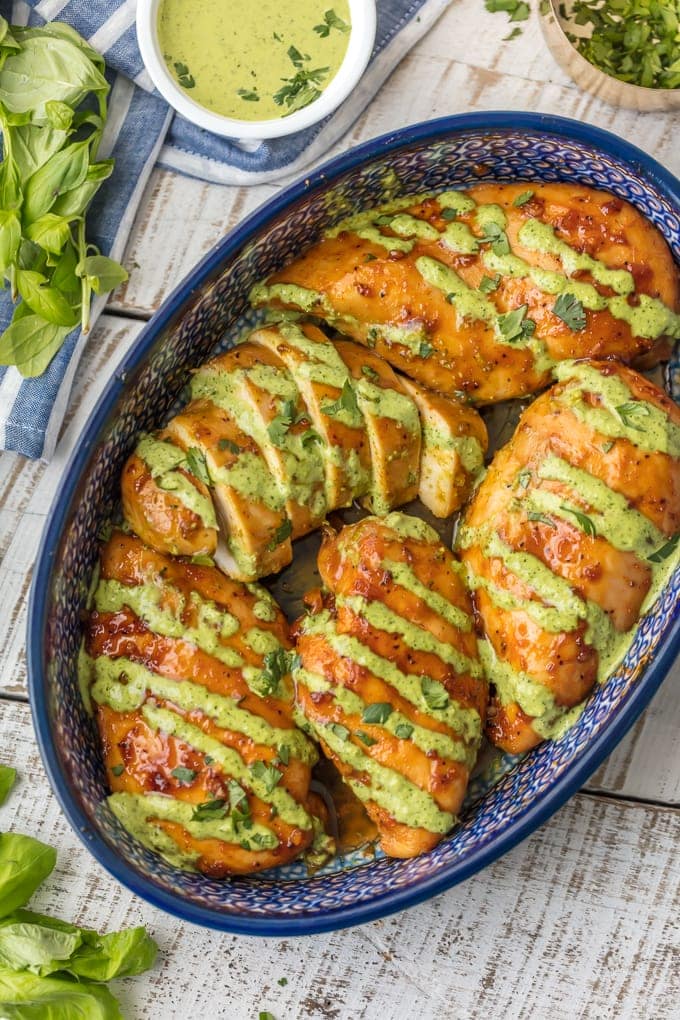 We first fell in love with this Green Sauce when making Peruvian Chicken and haven't looked back. Since then I've used it so many times, two of my favorites being as a dipping sauce for our Guacamole Egg Rolls and also our Green Chile Cheesy Bean Taquitos.
Of course it's AMAZING on the chicken (and so pretty too) but it's just so darn good on anything and everything else. If I felt like it was acceptable to eat is as a soup I seriously just might.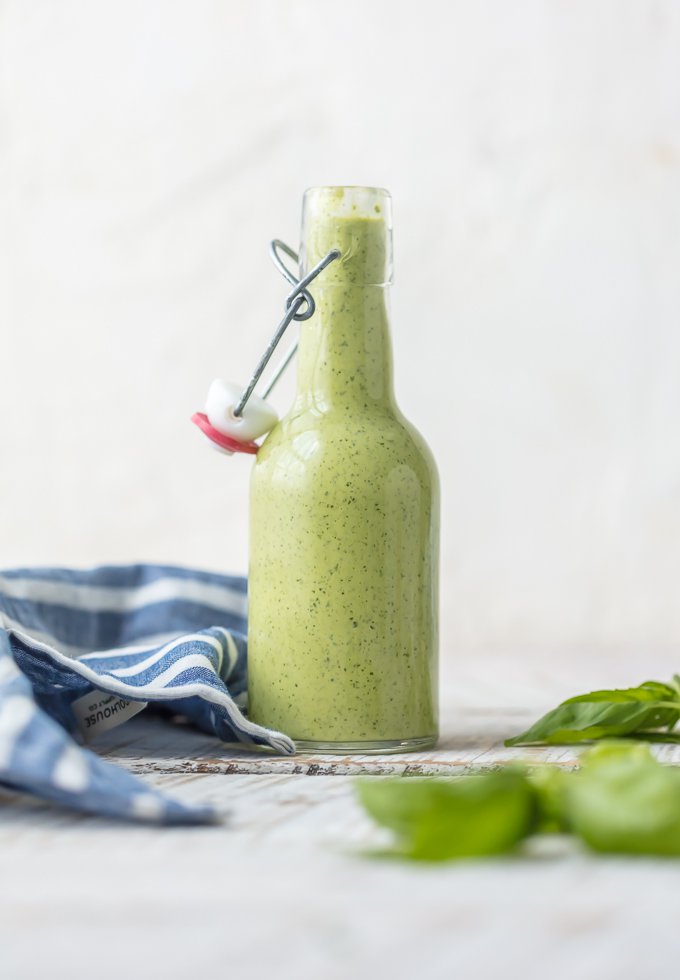 HOP OVER TO SIMPLY SATED (CLICK HERE FOR THE FULL RECIPE) WHERE MY MOM HAS THE RECIPE. THANKS MOM!
(Some people have expressed frustration over me linking to my Mom's site rather than posting the full recipe here. I usually put the full recipe up (there are over 850 full recipes on the site), but this recipe was special and is 100% hers, so I wanted to link to her instead so you all could be aware of her awesome blog. Hope you understand! Click the link in the paragraph above for the full recipe)