Learn how to make Browned Butter, a simple and delicious ingredient that's a staple in many restaurants, and for a good reason! From Seafood to cookies, this rich and nutty butter elevates so many dishes to the next level.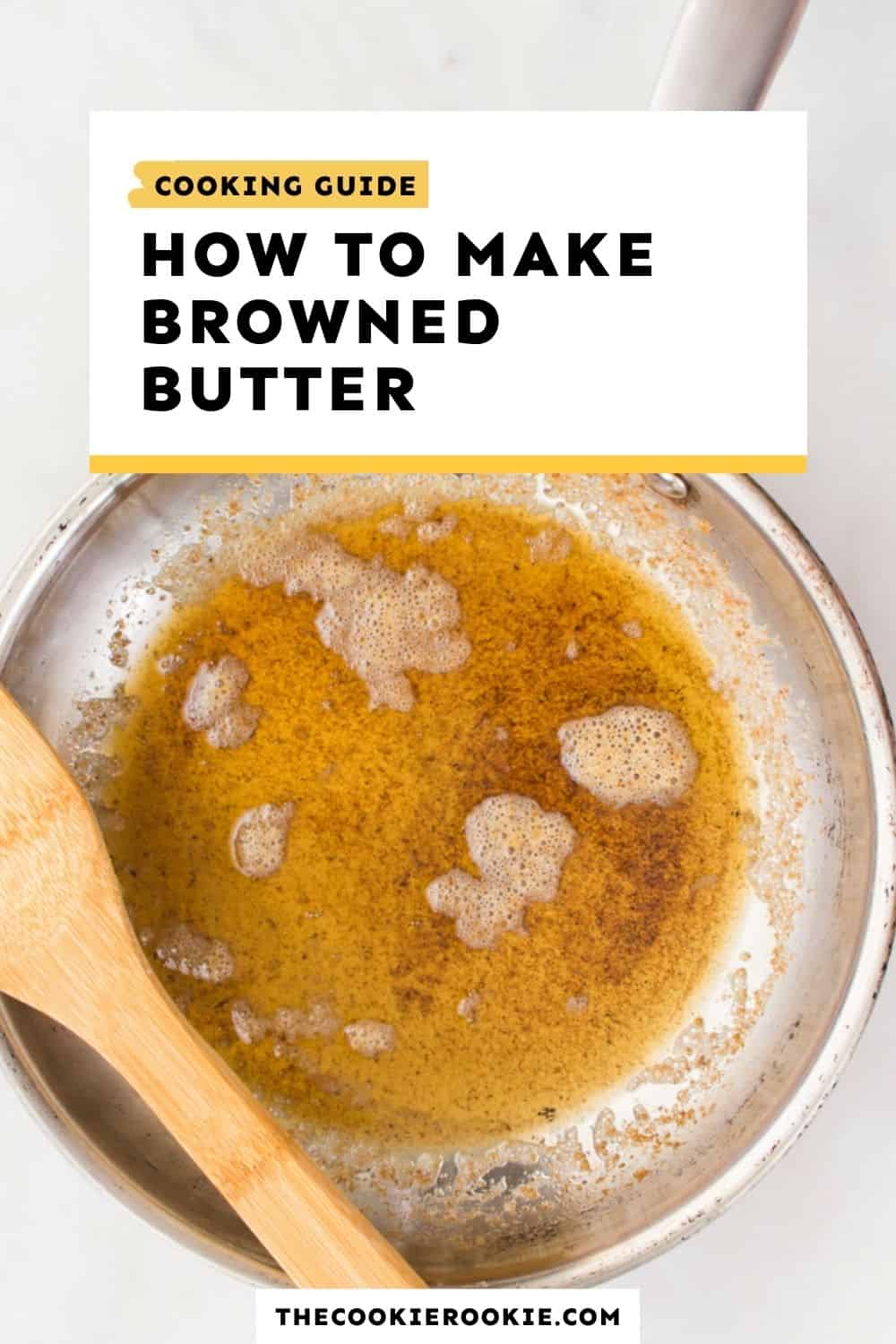 Brown Butter Recipe
Thought butter was awesome already? Well it can get even better! Browned butter adds deep, rich and delicious flavor to so many recipes.
Browned butter sauce for spaghetti? Yes please! In desserts? Most certainly. Seafood, pork? Yes and yes! You can add this scrumptious nutty butter to all kinds of dishes, elevating them to Michelin restaurant quality. Plus it's so easy to make.
Why you'll love this Browned Butter Recipe:
Versatile. From sauces to baking and pasta to veggies, browned butter is amazing on so many dishes both sweet and savory.
Easy to make. With just a few tablespoons of butter and less than 10 mins you have a divine ingredient.
A delicious flavor. With a rich, deep nutty flavor, Browned Butter has a unique flavor that'll amp up a variety of recipes.
How to make Browned Butter
You can jump to the recipe card for full ingredients & instructions!
Melt the butter: Add your butter to a heated, heavy saucepan on a medium heat and allow to melt.
Whisk: As the butter is melting make sure to whisk, you'll often see the butter bubbling and frothing.
Brown: You'll see small dark flecks forming, allow the butter to turn brown and remove once you smell a nutty aroma.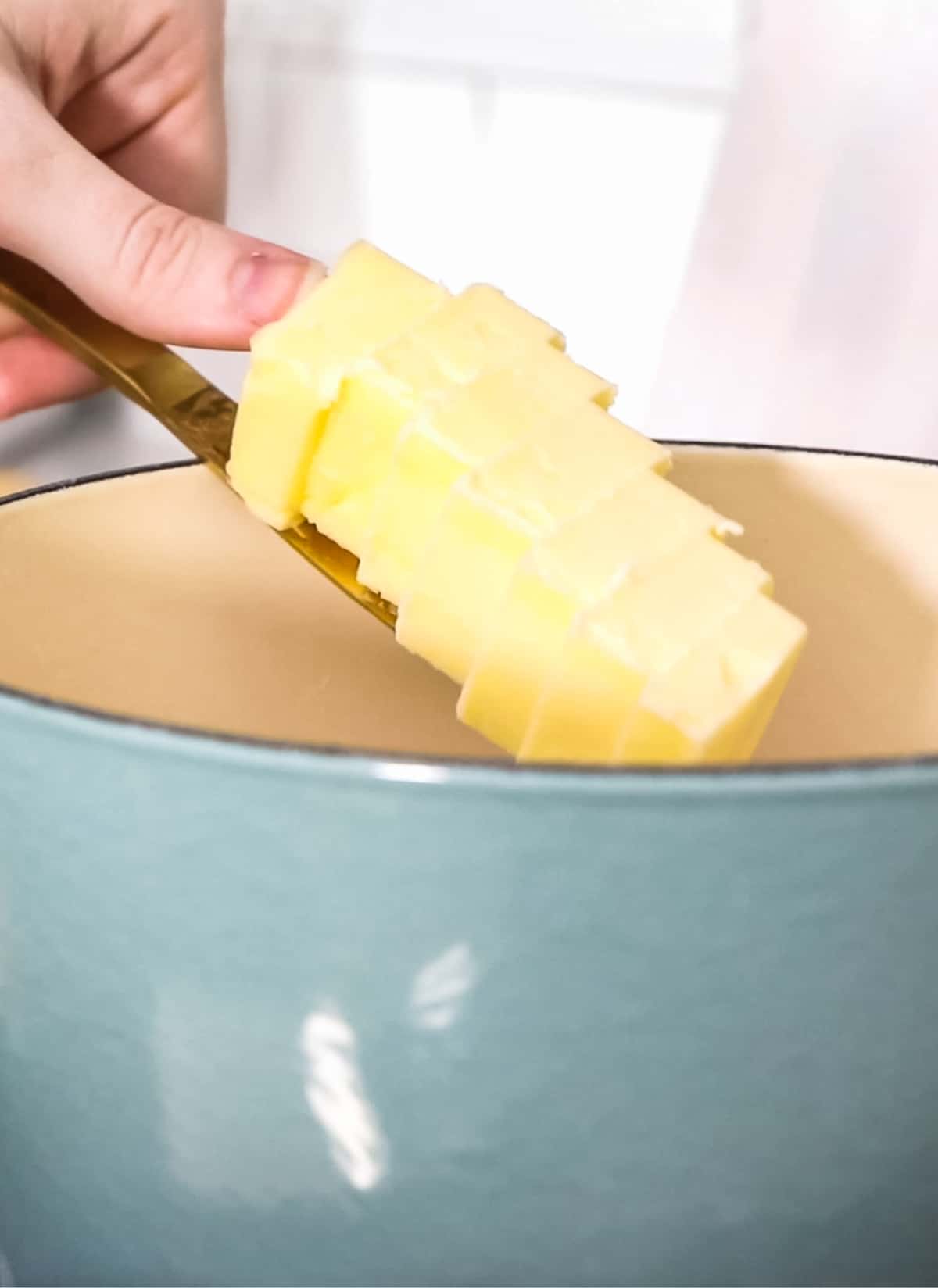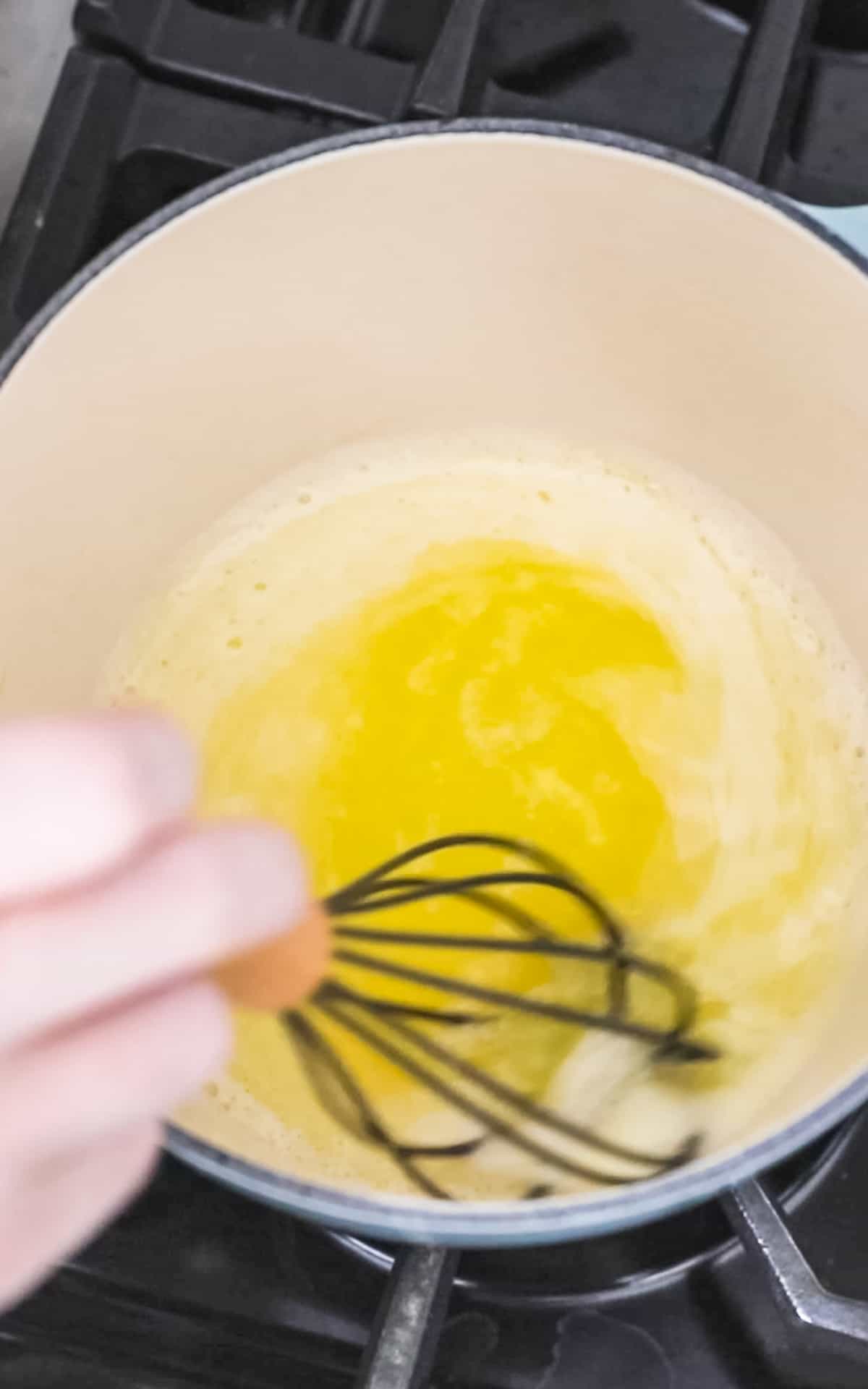 What is Browned Butter?
Brown butter is also known as beurre noisette. It is made by cooking unsalted butter, turn the milk solids brown as well as cooking out any water in the butter.
Browned butter tastes nutty, with a hint of roasting. It has a richer, more intense flavor than melted or clarified butter.
What is it used for?
You can use this beautiful ingredient in so many recipes! It lends a deeper flavor to everything it touches. Here's some ideas:
Seafood
Eggs: scrambled eggs, over-easy, fried; use brown butter for a deeper flavor.
Veggies: works great with sautéed vegetables.
Pasta: from spaghetti to ravioli this takes pasta to the next level!
Pork
Granola: helps the nuts and oats in granola toast and gives it a richer nutty flavor.
Popcorn
Mashed Potatoes: For a super buttery mash!
Soup: drizzle in soup for a nutty, creamy hit. Great in potato soup
Cookies
Cakes
Ice Cream
We recently used brown butter in our Brown Butter Banana Bread and it was fantastic!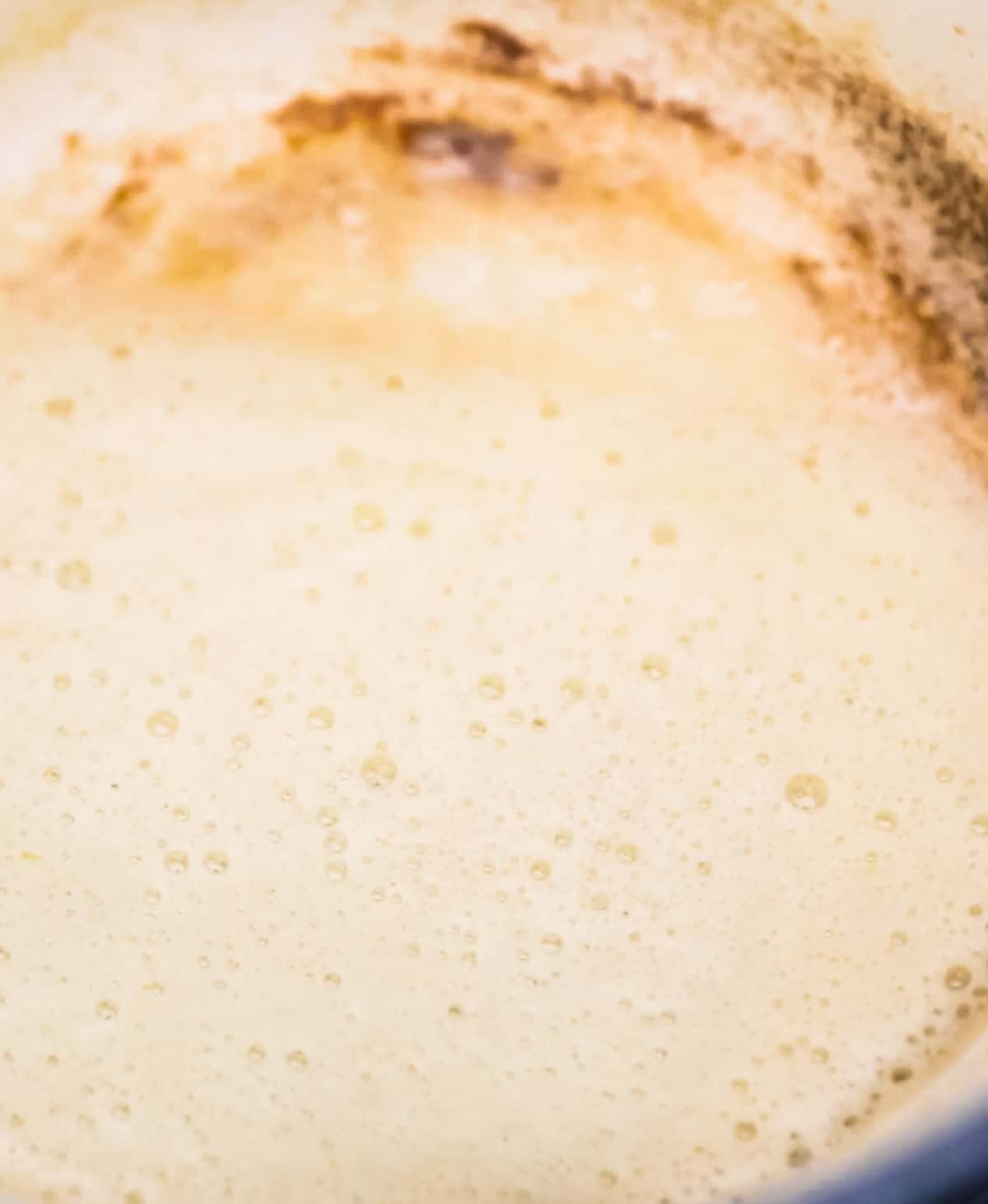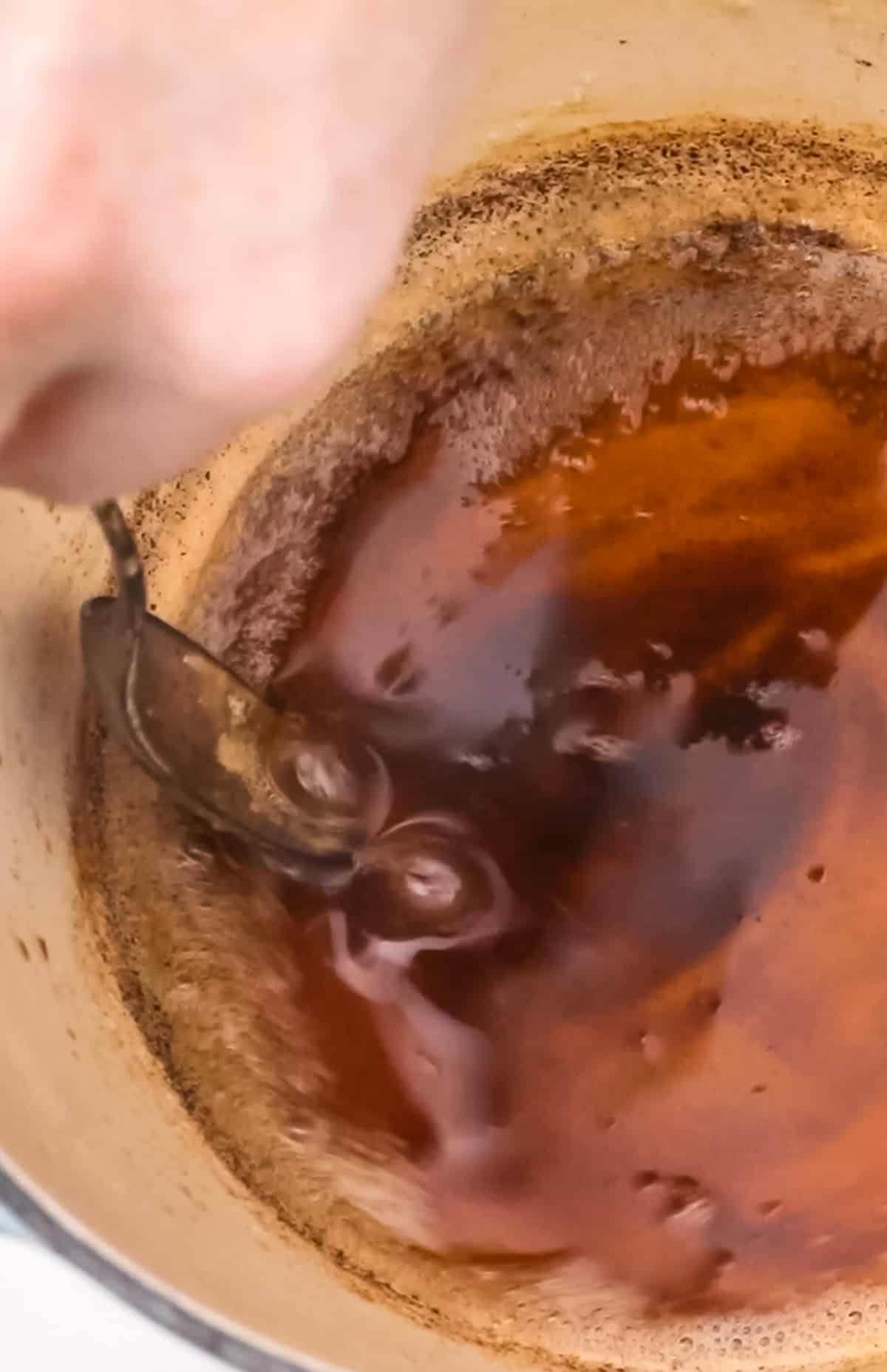 What is Brown Butter Sauce?
Browned butter sauce is so good! And the best bit? It's just another name for browned butter. You usually call it a 'sauce' when you spoon it over dishes like seafood or pasta.
It's often just called browned butter when it's added to a recipe during cooking, like with cookies or cakes.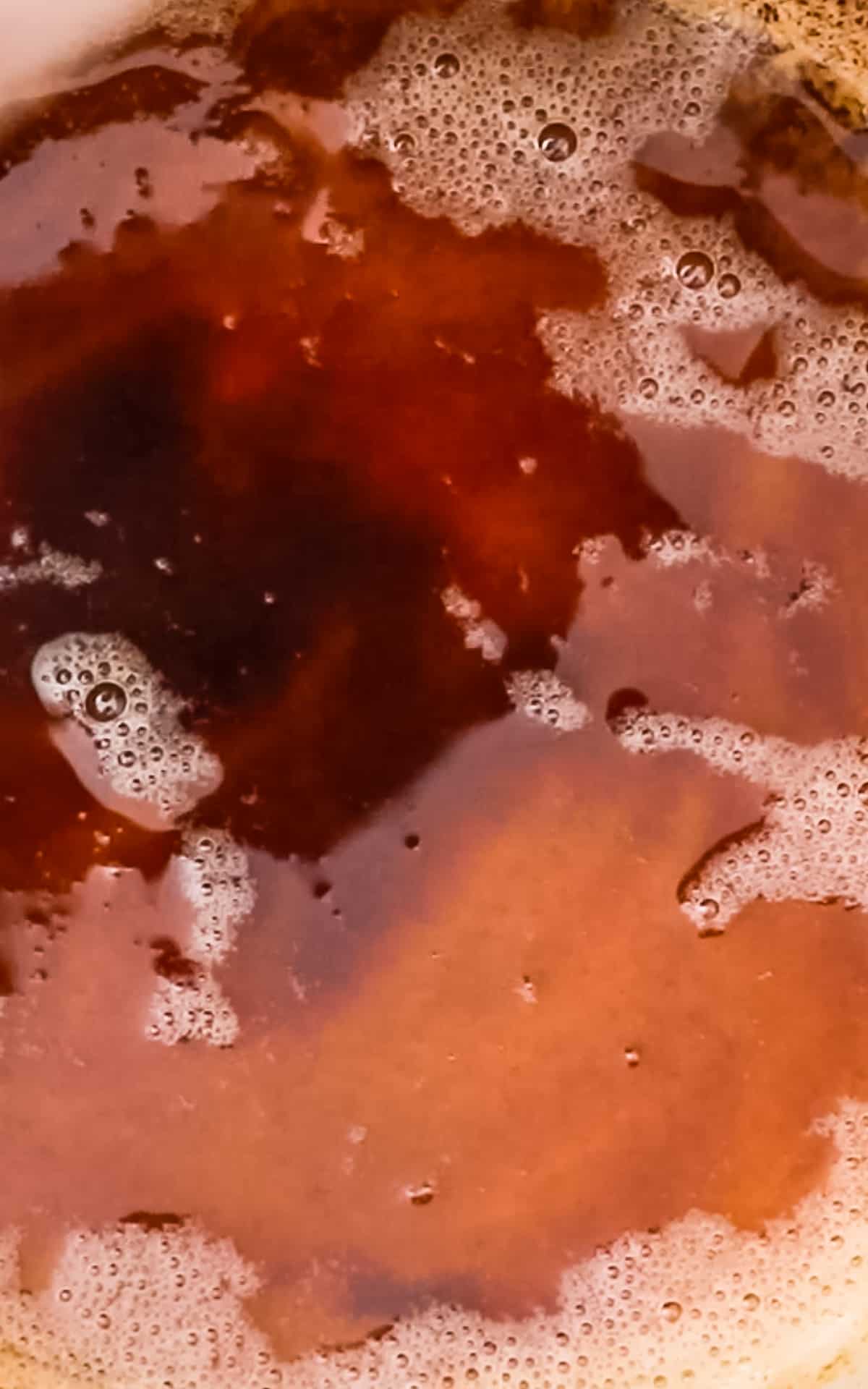 Tips!
Do not use too high a heat, you have more control over the butter on a nice medium heat.
Make sure to transfer your brown butter to a bowl quickly after it's browned and include the flecks for all that nutty flavor!
If your butter is slightly burnt you can strain out the flecks to avoid bitterness.
You can brown big batches of butter. It keeps for a while in the fridge, or you can freeze it in ice cube trays.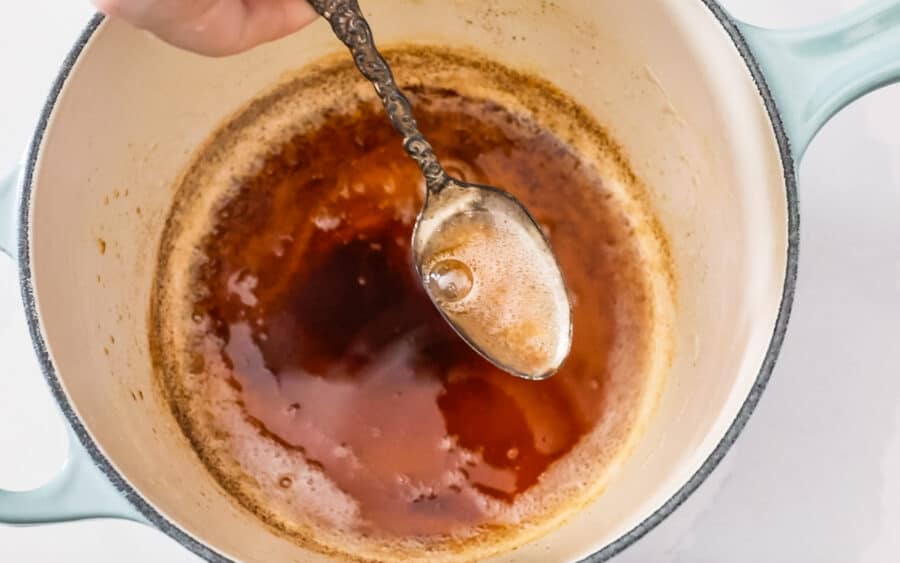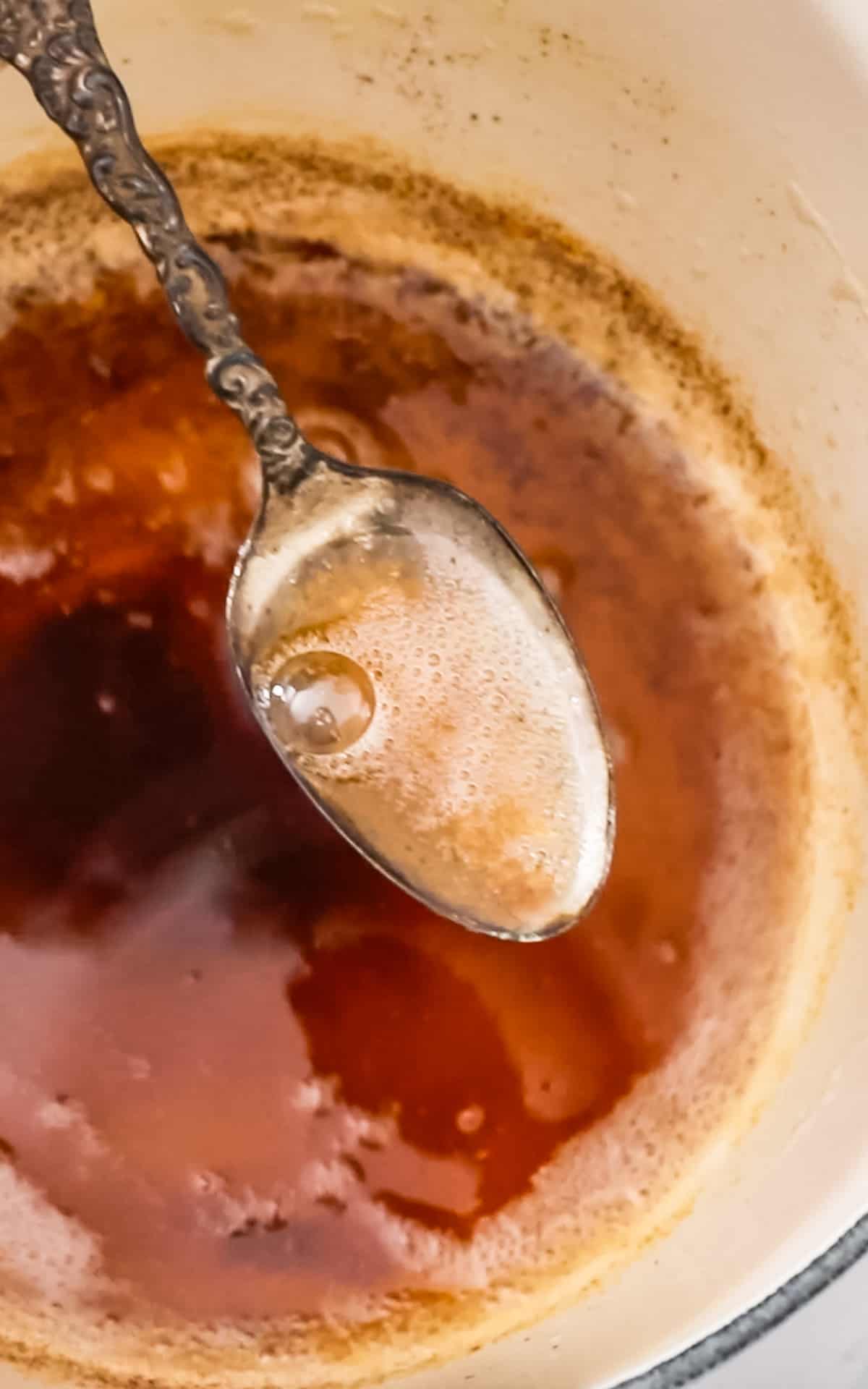 Have you tried this Browned Butter? Feel free to leave a star rating and I'd love to hear from you in the comments below!