This five minute mustard cream sauce is the perfect way to liven up a weeknight meal or add some decadence to an indulgent weekend feast. Perfect to drizzle over chicken, beef, salmon and vegetables. This versatile sauce is vegetarian, low carb and gluten-free.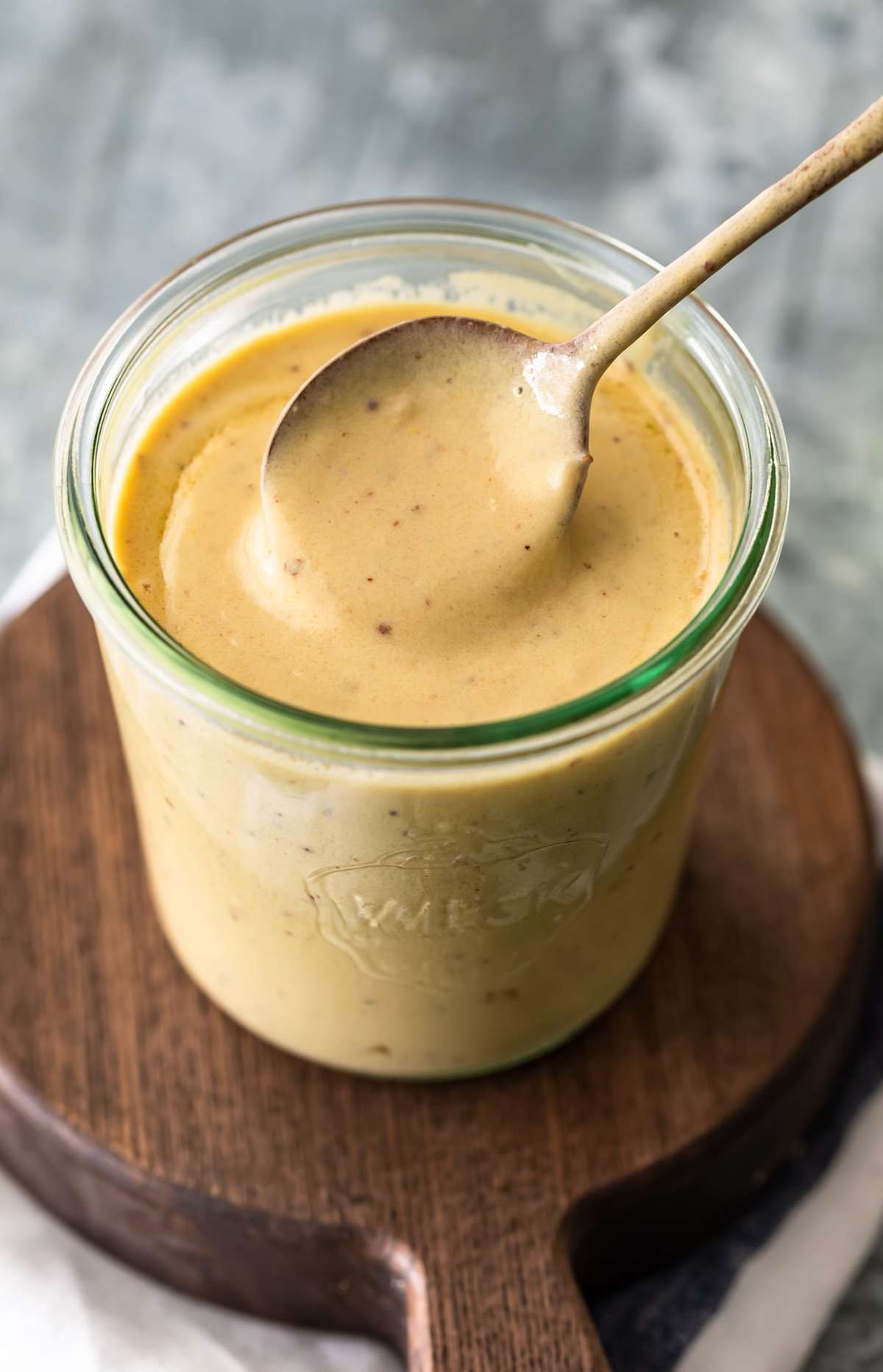 A good sauce is an important component in any cook's arsenal, with little effort it can take a dish from 'nice' to 'that's amazing'! This creamy sauce works with so many main dishes, you'll be spooning it over everything!
How to make Mustard Cream Sauce – step by step
Add olive oil to a medium skillet set over medium-low heat and cook 2-3 minutes or until shallots have softened.

Remove from the heat and add the Brandy and/or Cognac, stir.

Return the pan to the heat and continue stirring to deglaze the pan. Cook an additional 2-3 minutes or until the liquor evaporates.

Add the cream, reduce heat to low, and

simmer

5-6 minutes or until the mixture has thickened a bit.

Stir in both mustards and season to taste with kosher salt and freshly ground black pepper.

Garnish with chopped parsley, if desired.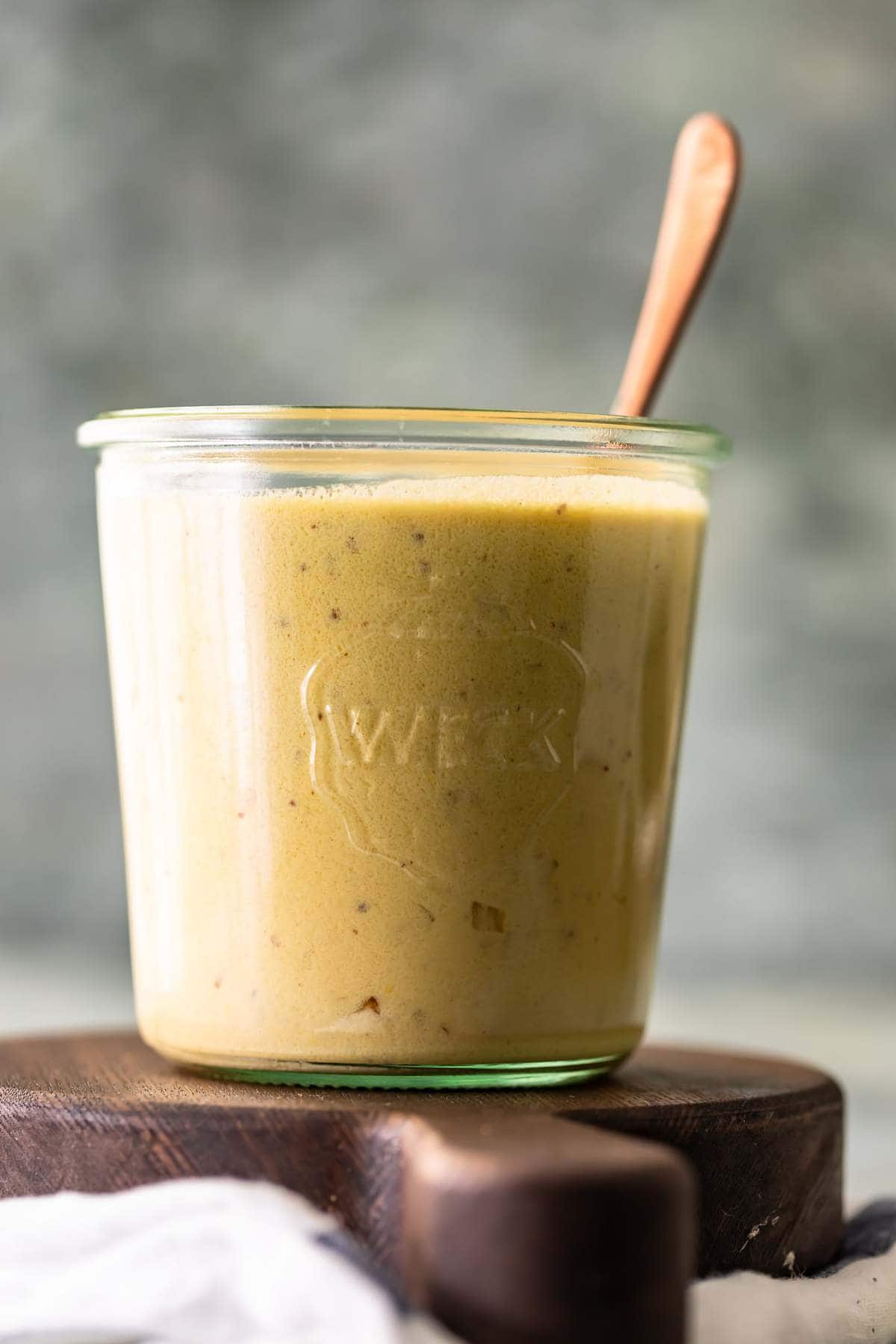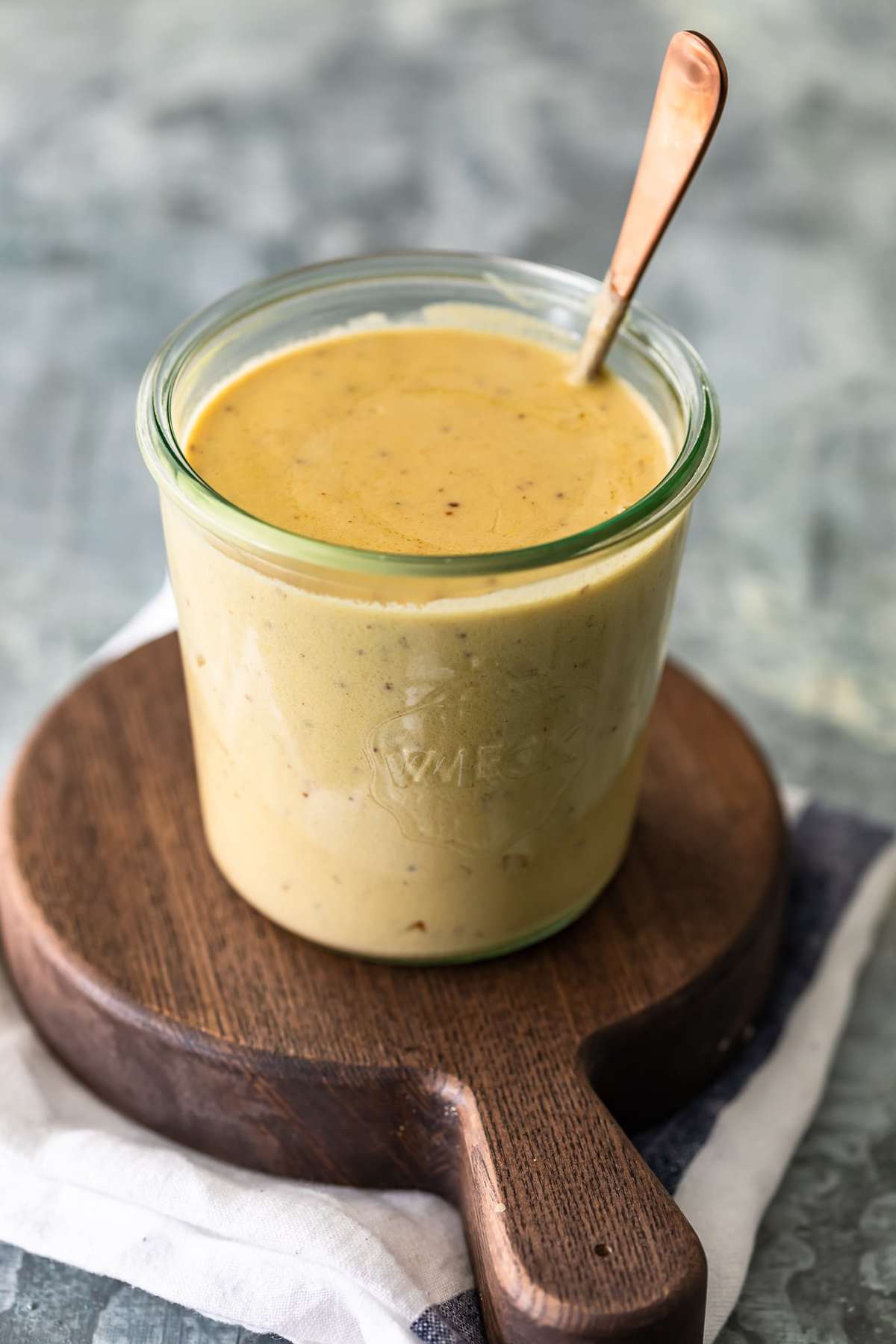 How to use Mustard Cream Sauce
There is no lack of ideas when it comes to how to use this savory sauce. It is flavorsome enough to pair with cuts of beef like tenderloin, fillet mignon and rib eye and a creamy mustard is always the perfect bedfellow for chicken. It's perfect with salmon and pork or simply just drizzle over your veggies.
Mustard and Brandy Cream Sauce
The addition of brandy in this cream sauce adds a wonderful depth of flavor, you only need a little, but it elevates the sauce so much! If you don't have brandy, cognac is a good substitute. I love how a sauce like this can so effortlessly elevate a home cooked meal to a restaurant quality feast!
A gluten-free sauce
This is a mustard cream sauce is a great recipe to have to have in your repertoire as it is gluten-free. A lot of sauces are made with flour and need to be avoided if you or your guests have sensitivities. Do check the ingredients on your mustard, the majority are gluten-free but a few do contain wheat flour or malt vinegar.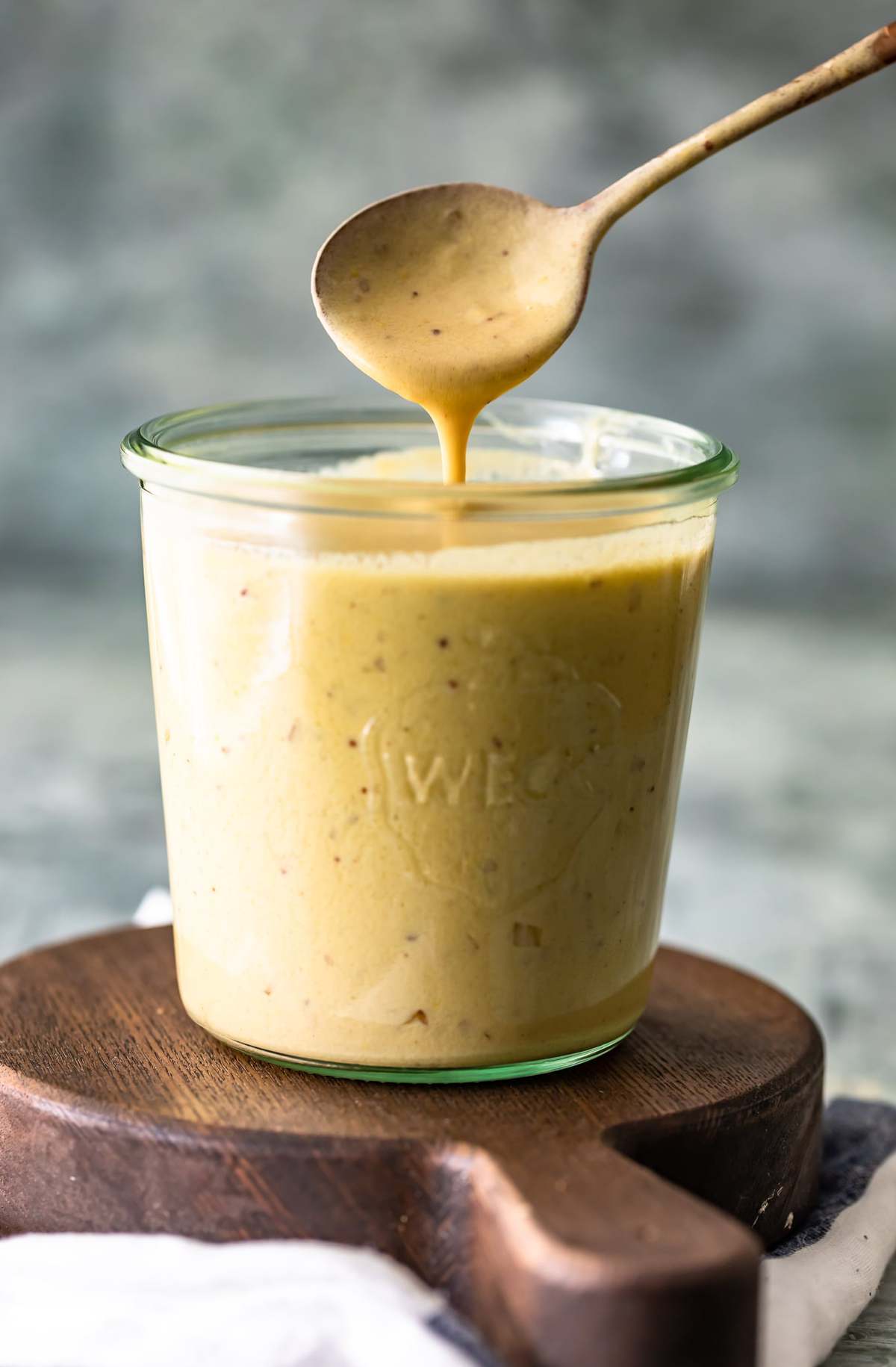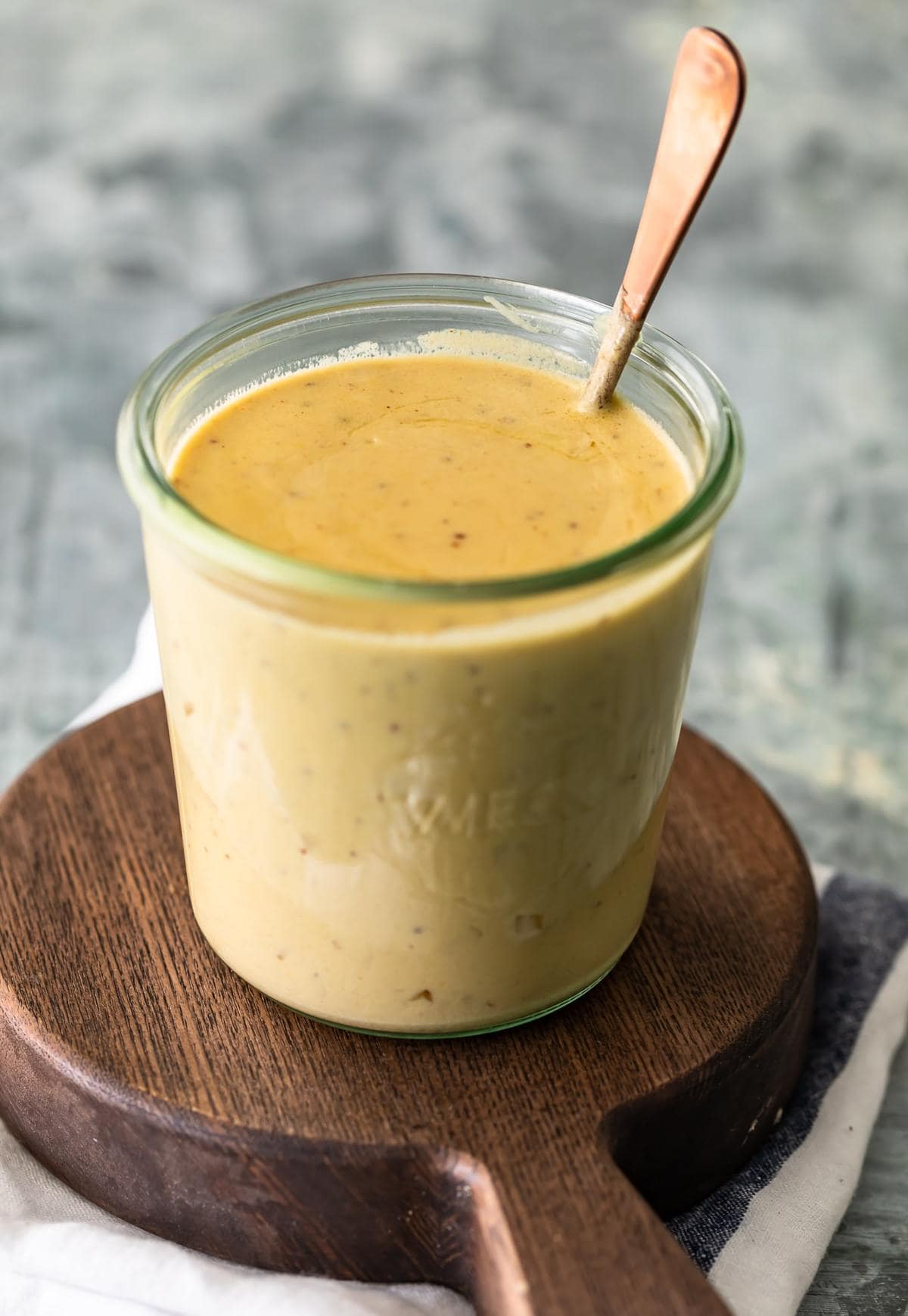 Top tips for making Mustard Cream Sauce
Be sure to try out these other easy and delicious sauce recipes!