These BEST HOMEMADE BROWNIES FROM SCRATCH will be your favorite brownie recipe EVER! Super dense, moist, rich, and perfect!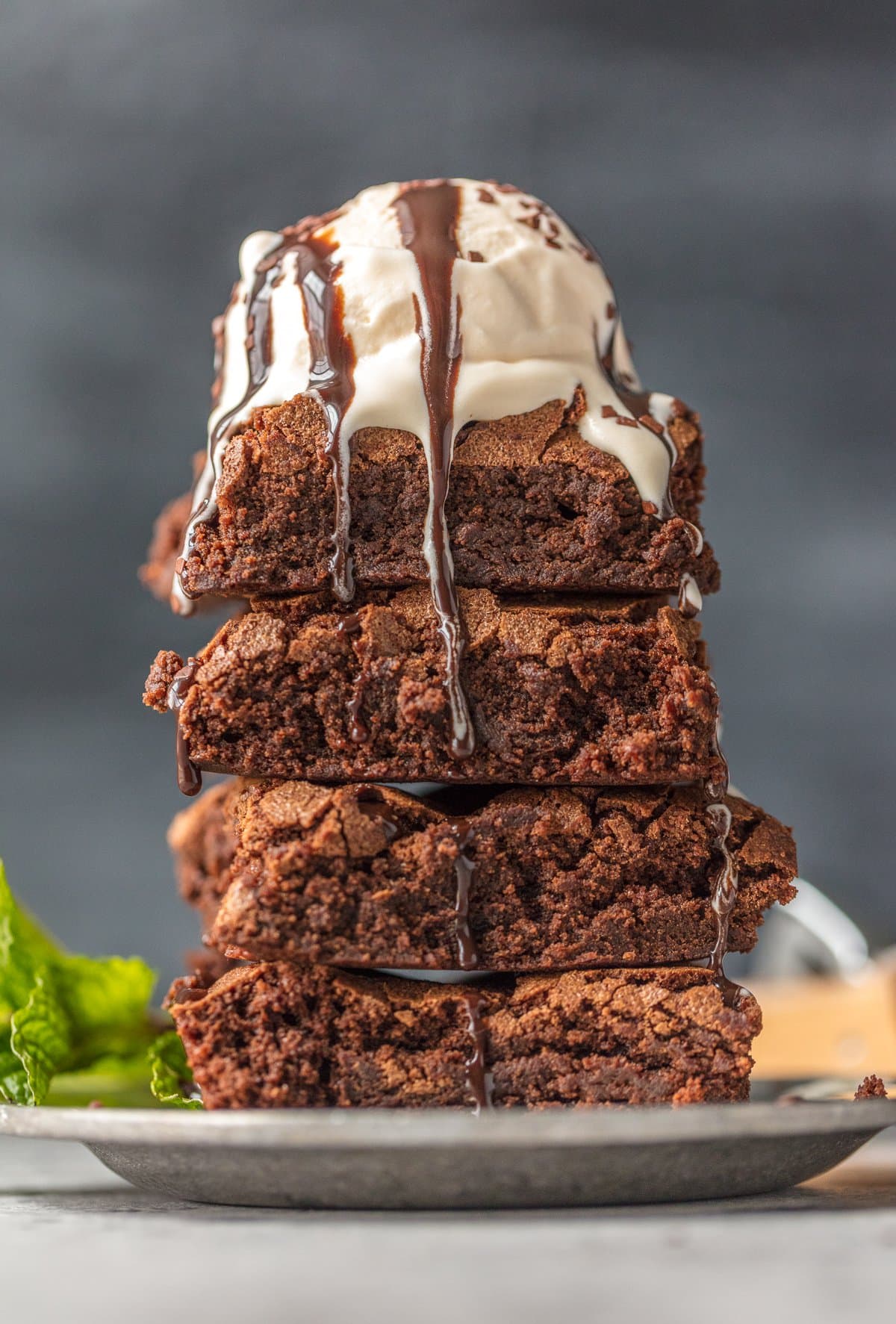 I'm a big believer that everyone needs a killer brownie recipe for any and every occasion. If I had to choose one dessert to eat every single day, it would be amazing brownies. There's just nothing better than a thick chewy brownie. I'm a huge chocolate lover, and there are simply never enough brownies!
Sure you can make them from a box (and that's honestly what I've always done), but once I got this recipe from my Mom, I've never looked back. THEY'RE JUST SO DARN GOOD! No shame in brownies from a box, but I have a feeling you won't be going back to that either. Prepare yourselves!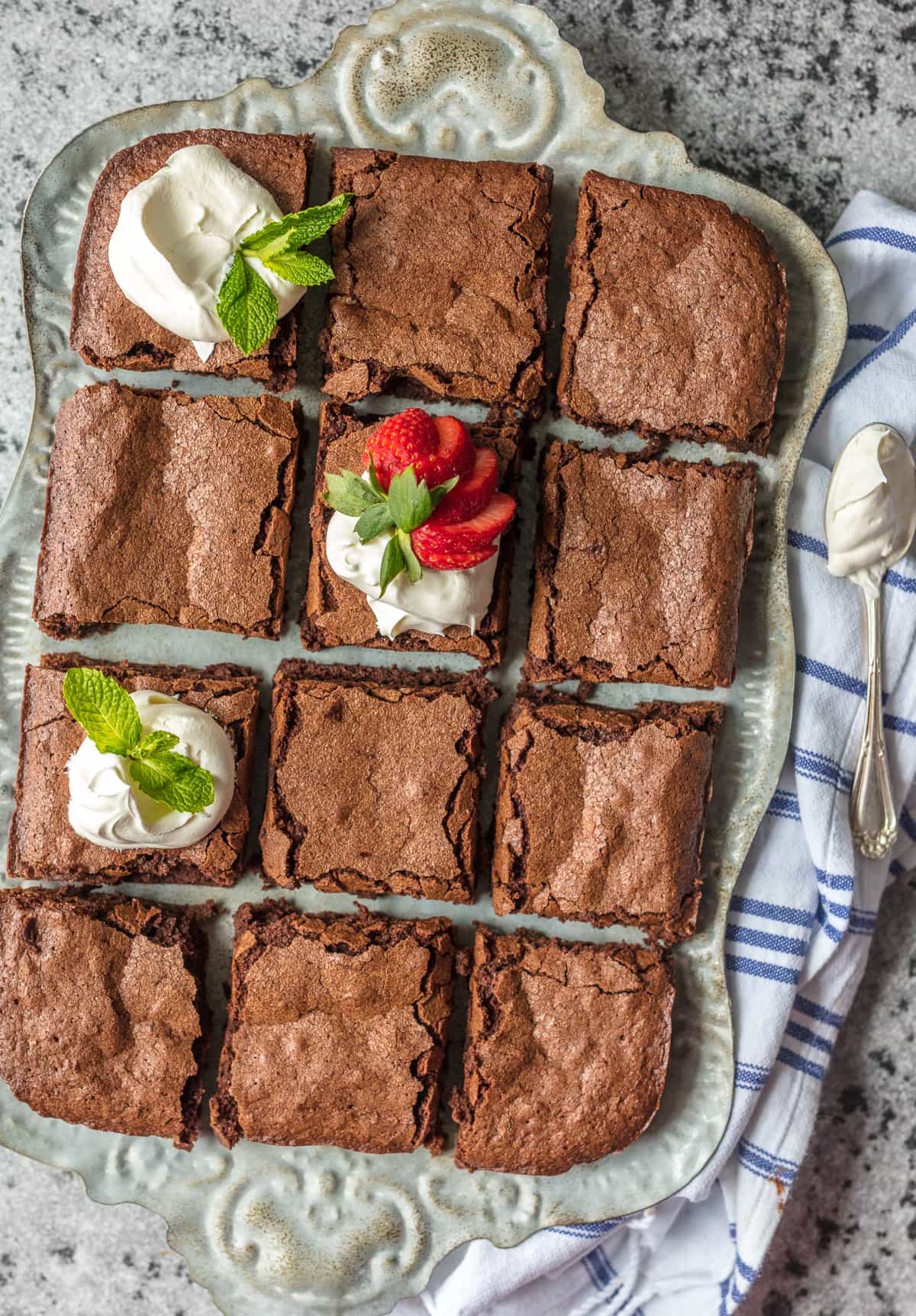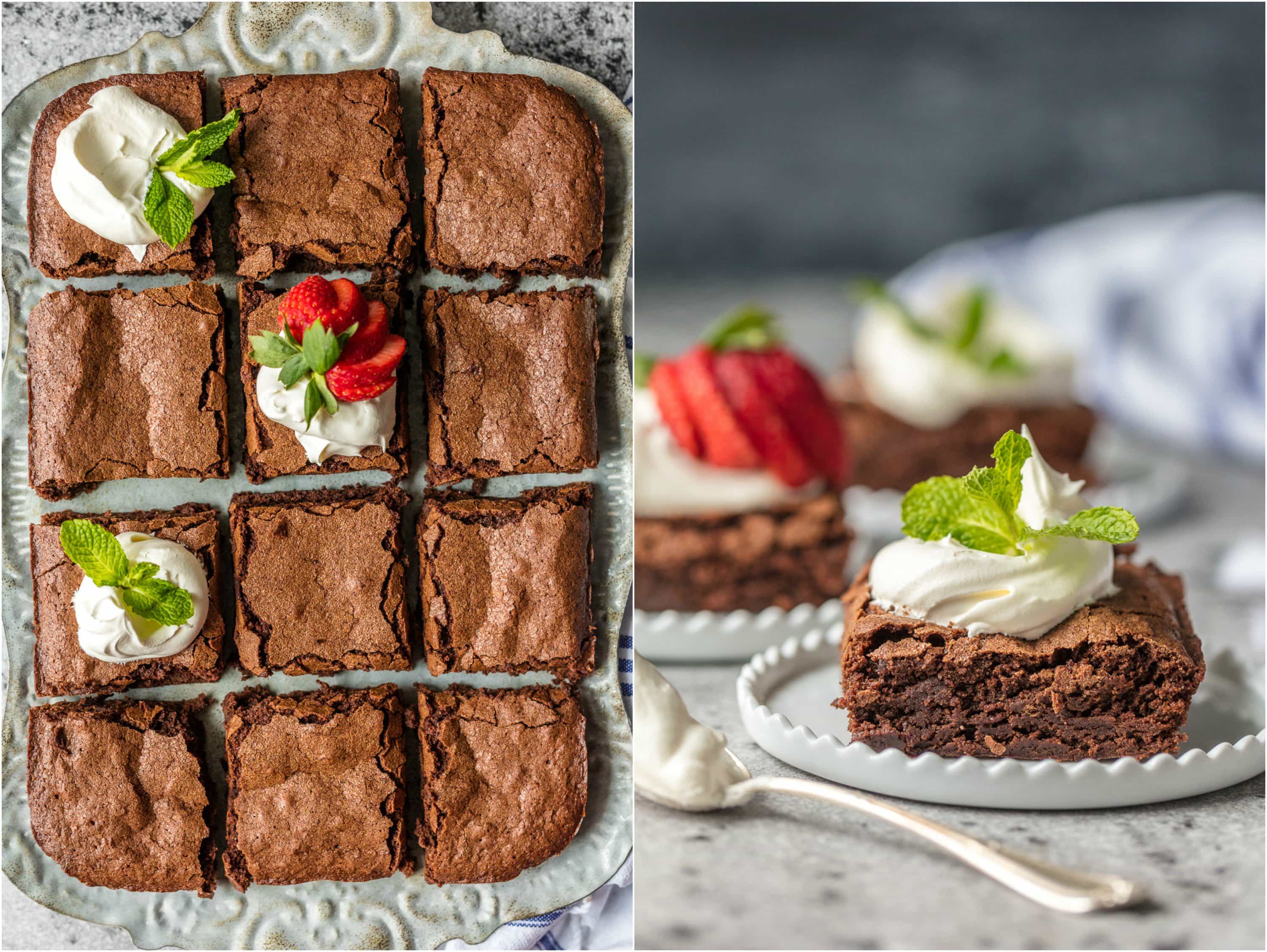 I've had these photographs done for some time, and just looking at them again as I write this is making me drool more than my 3 month old baby. And he drools a lot a lot a lot. I may just have to make another batch of these Homemade Brownies from Scratch as a midnight snack. Can you blame me?! Look at that texture!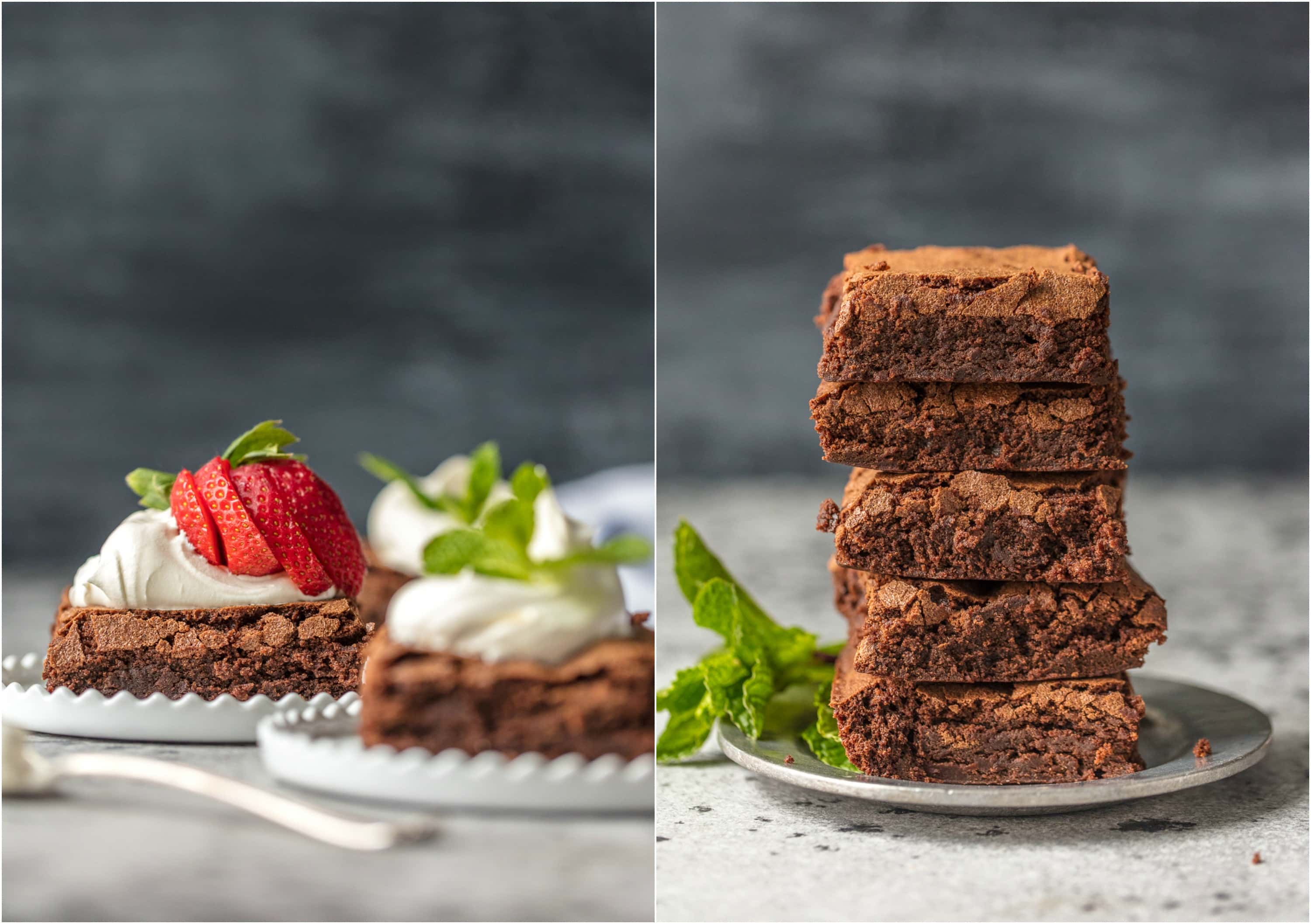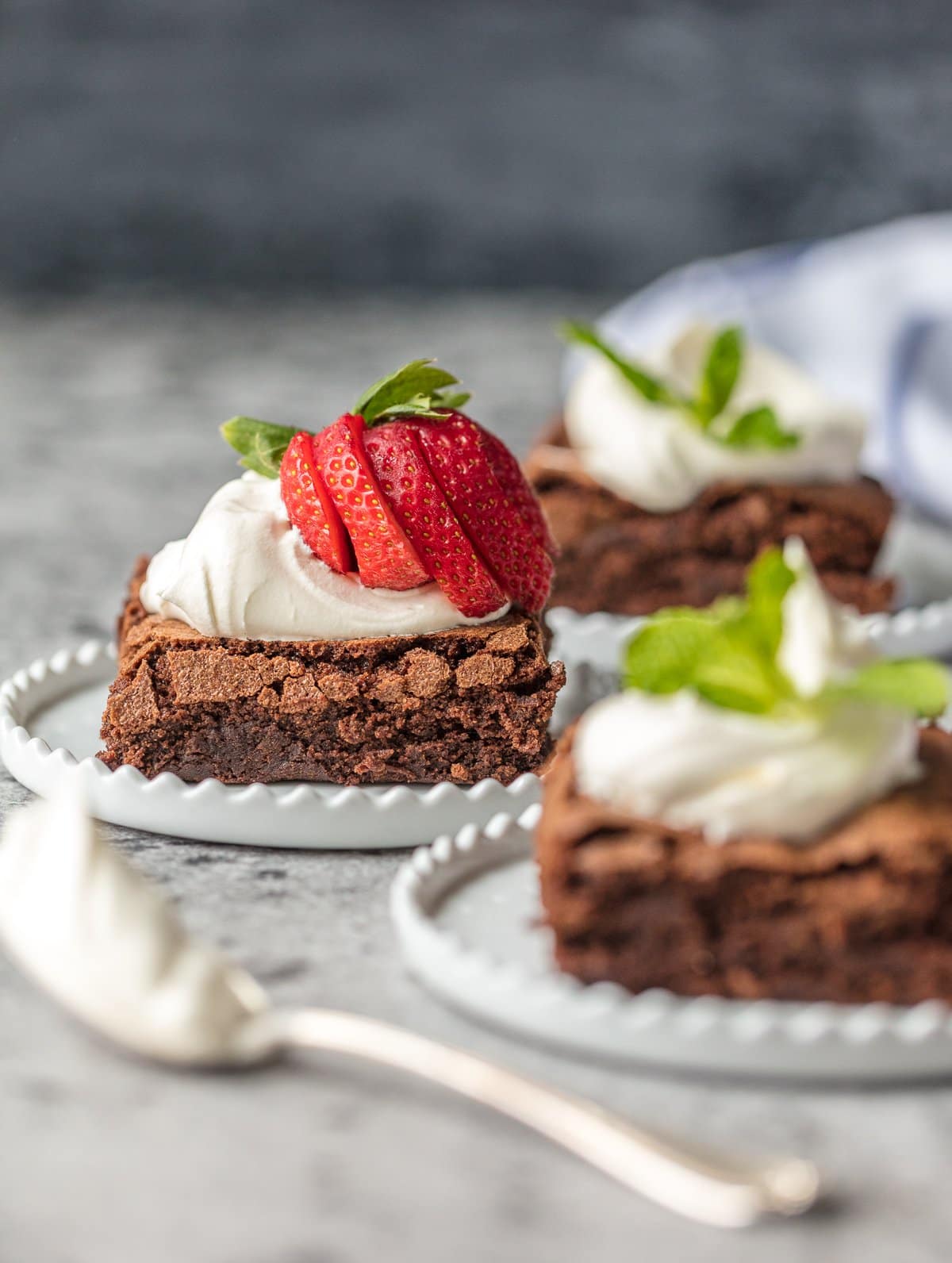 I think the best way to end any long day is with a glass or red wine and one of these best ever brownies. Or 3. Topped with ice cream. You get it.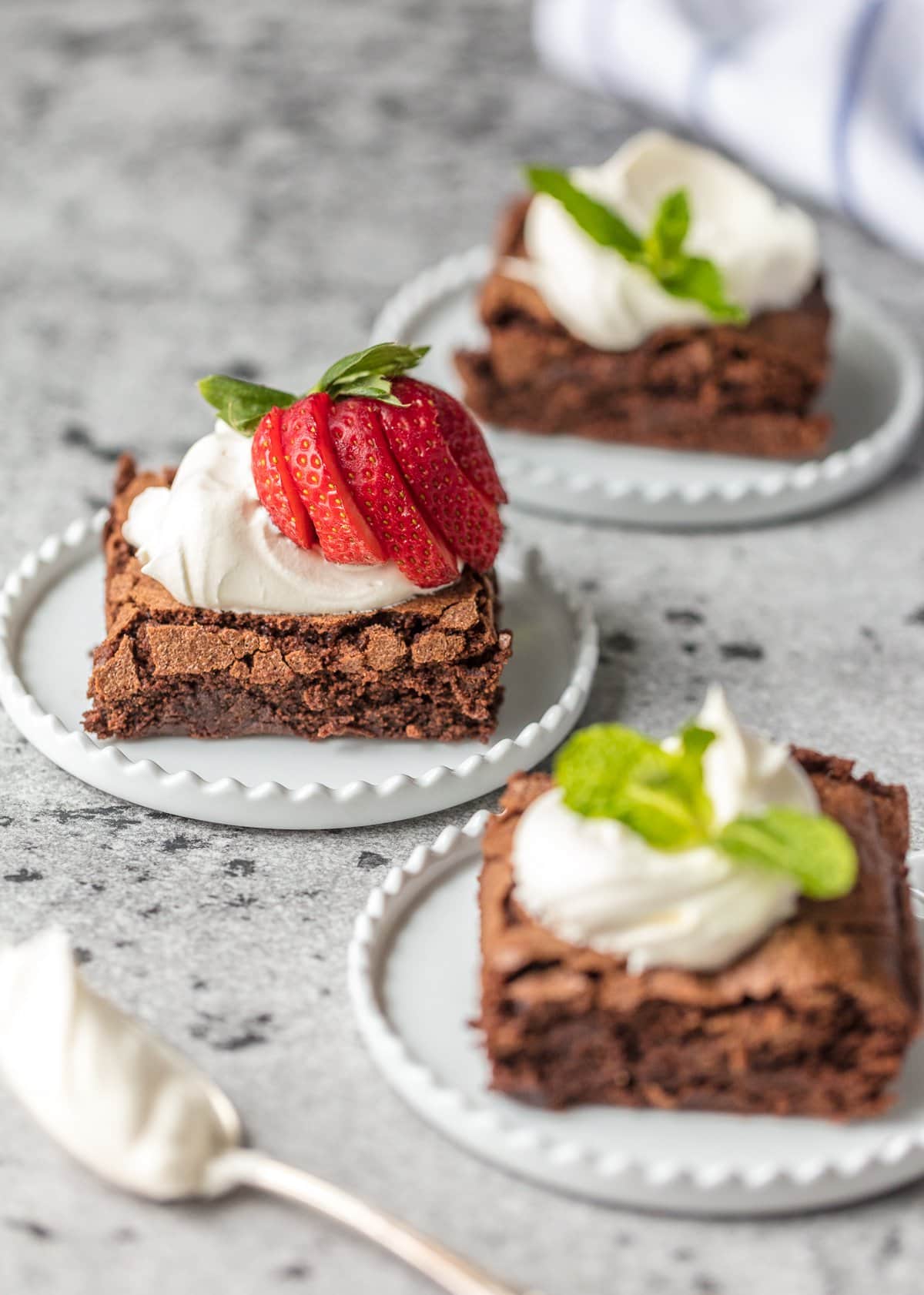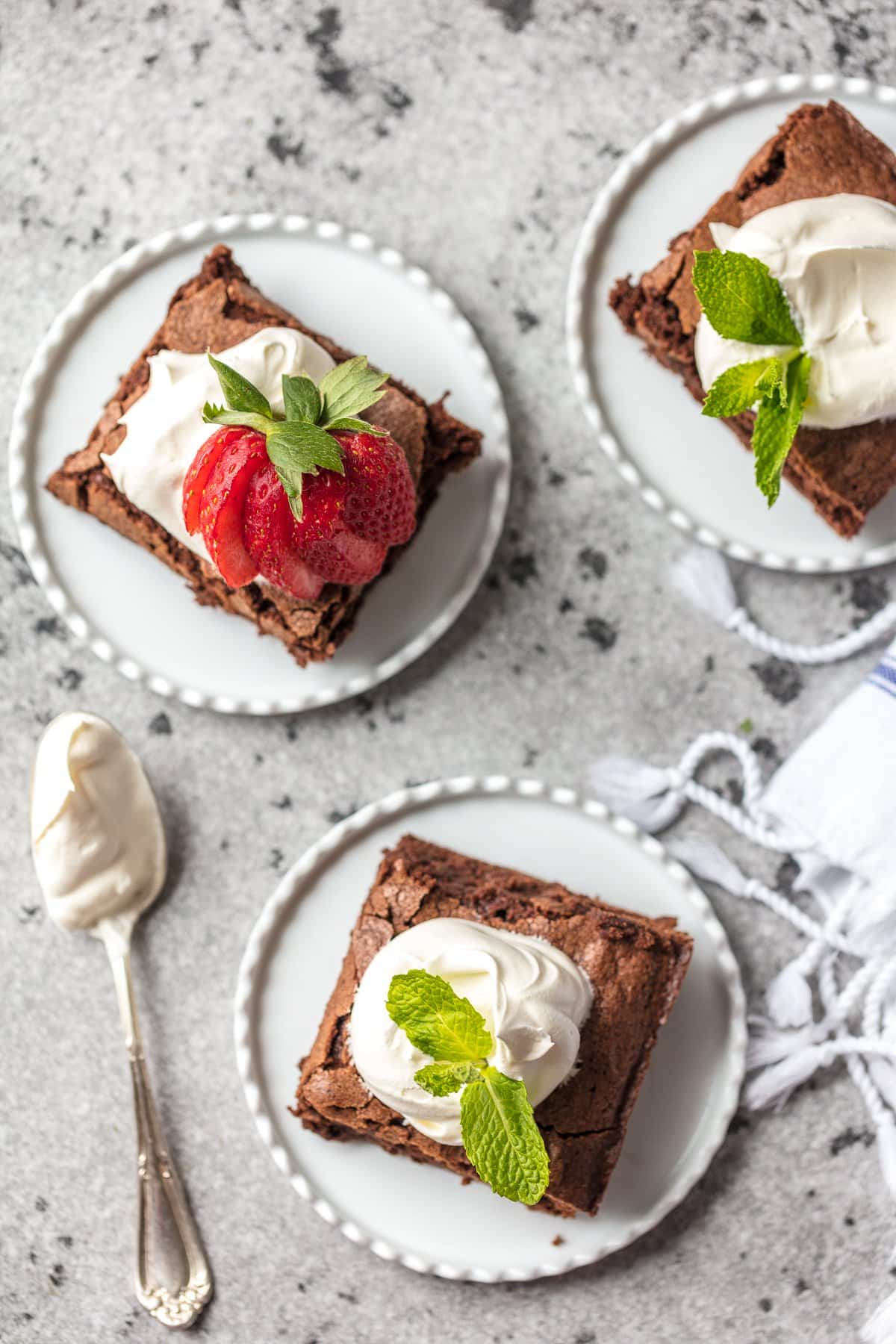 So grab a bowl, heat up one of these brownies for a few seconds, and top with some ice cream. Close your eyes, dig in, and enjoy. And then repeat tomorrow and the next night.
If you love chocolate as much as we do, these Brownies from Scratch are a MUST have recipe to learn and make again and again. Your family and your stomach will thank you.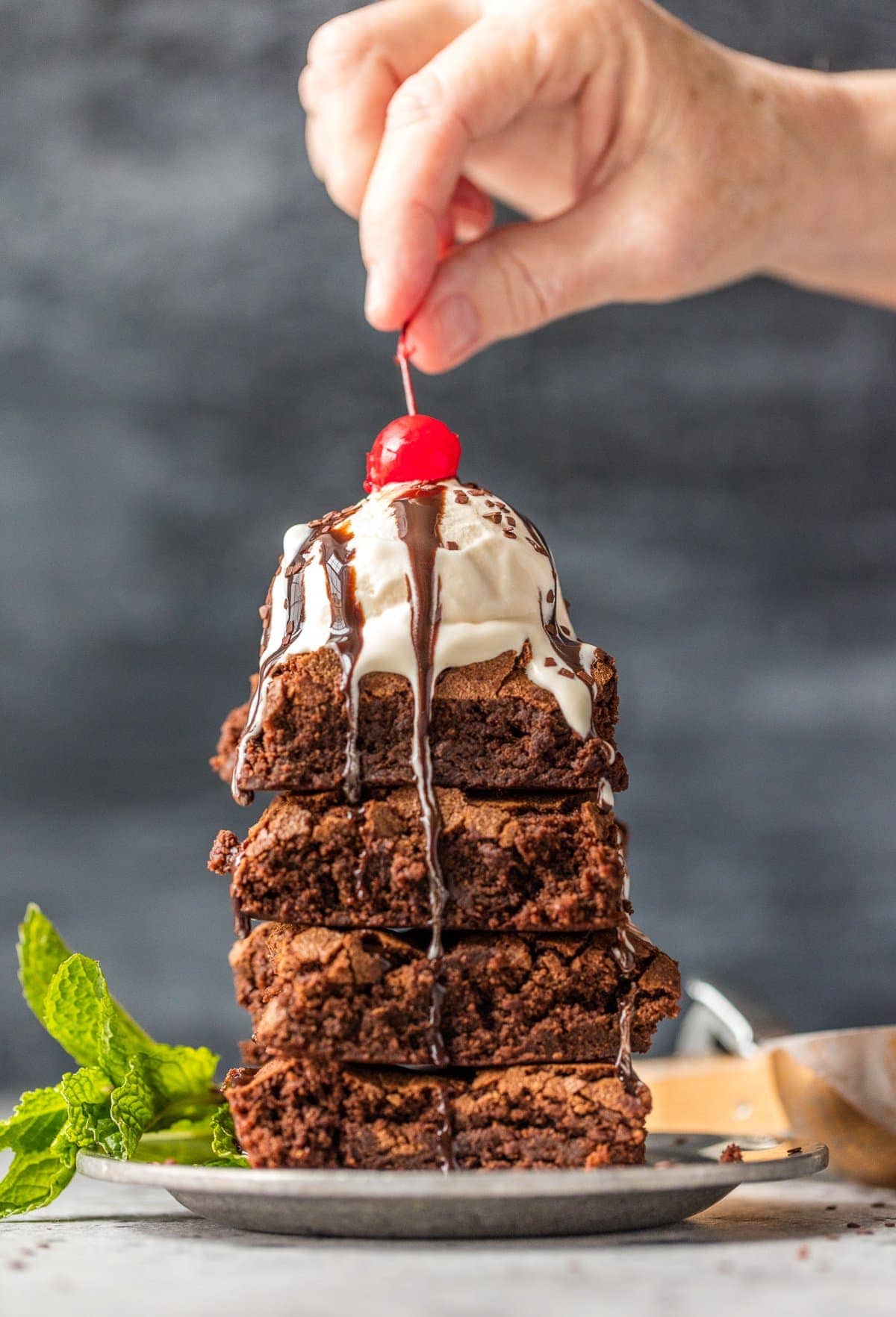 Enjoy!
Best Homemade Brownies from Scratch
Adapted from Cook's Illustrated, the BEST!
15 minPrep Time
30 minCook Time
27 minTotal Time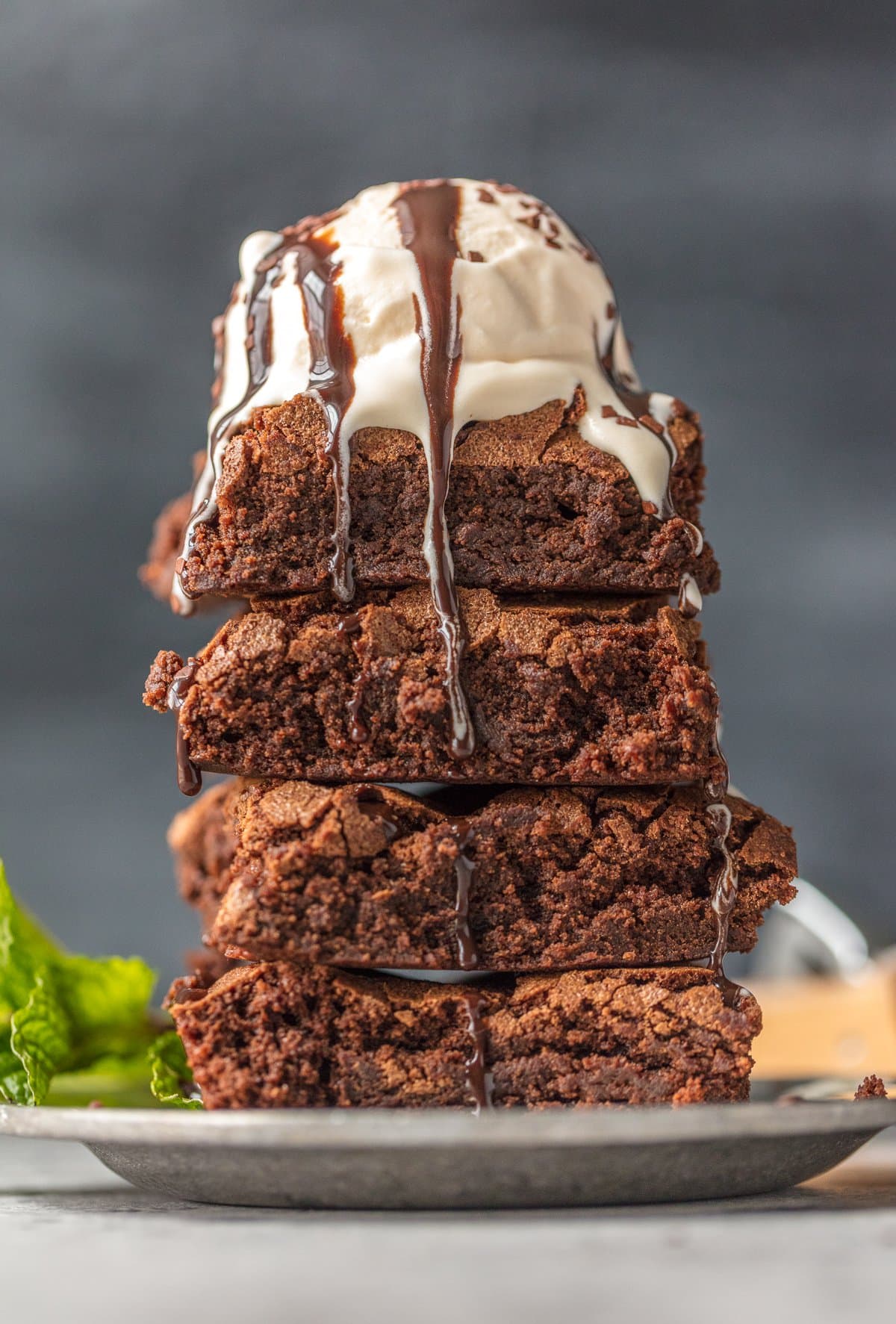 4.3 based on 13 review(s)
Ingredients
1¼ cups (5 oz.) plain cake flour
½ teaspoon table salt
1/8 teaspoon coarse salt (optional, but adds a special touch)
¾ teaspoon baking powder
1½ sticks (12 tablespoons) unsalted butter, cut into 1-inch pieces.
6 oz. unsweetened chocolate, chopped fine
2¼ cups (15¾ oz) granulated sugar
4 large eggs
1 tablespoon vanilla extract
1 cup (4 oz.) pecan or walnuts, chopped and toasted (optional)
Instructions
Adjust oven rack to middle position. Preheat oven to 325 degrees F.
Cover a 13x9-inch baking pan with two folded sheets of aluminum foil – the first sheet will go across one way and the second sheet should go the length of the over way and be perpendicular to the first sheet. Cut the foil long enough to hang over all edges by 3 inches. The foil will be used to lift the cooked brownies from the pan. Spray the foil-lined pan with nonstick cooking spray.
If using nuts, spread them evenly on a rimmed baking sheet and toast in the oven until fragrant, 5-8 minutes. Set aside to cool.
In a medium bowl, combine flour, salt and baking powder. Whisk well.
Melt butter in a large heatproof bowl. Add chopped chocolate and stir until completely smooth and incorporated. If necessary, gently heat the chocolate/butter mixture, on HIGH, in 10-second increments, until chocolate is melted. Stir often.
When chocolate mixture is smooth, gradually whisk in the sugar. Add eggs, one-at-a-time until thoroughly combined. Add vanilla and whisk again.
Add flour mixture in three additions. Fold gently with a rubber spatula after each addition, until batter is smooth and fully incorporated.
Transfer the batter to the prepared pan, spreading it into the corners and smoothing the surface. If using nuts, sprinkle them evenly over the batter.
Bake 30-35 minutes, or until a toothpick inserted into the center comes out with a few moist crumbs attached.
Transfer brownies to a cooling rack and cool to room temperature. Remove cooled brownies from the pan by lifting the foil overhang. Cut into 2-inch squares. Serve immediately or store, in an airtight container, at room temperature, up to 3 days.
Enjoy!
*Note- these brownies are perfect, in my opinion. They are rich, dense, chewy, and the crackly top is terrific. Personally, I love them even more with the toasted pecans.
7.6.7
2414
https://www.thecookierookie.com/best-homemade-brownies-scratch/