Homemade Brownies might just be the most comforting treat! This EASY Homemade Brownies Recipe can make any day better and satisfy any sweet tooth. These are truly the best ever brownies and they will stay in your family for generations to come. If you've wondered how to make brownies from scratch, this recipe is for you. They're super dense, moist, rich, and perfect!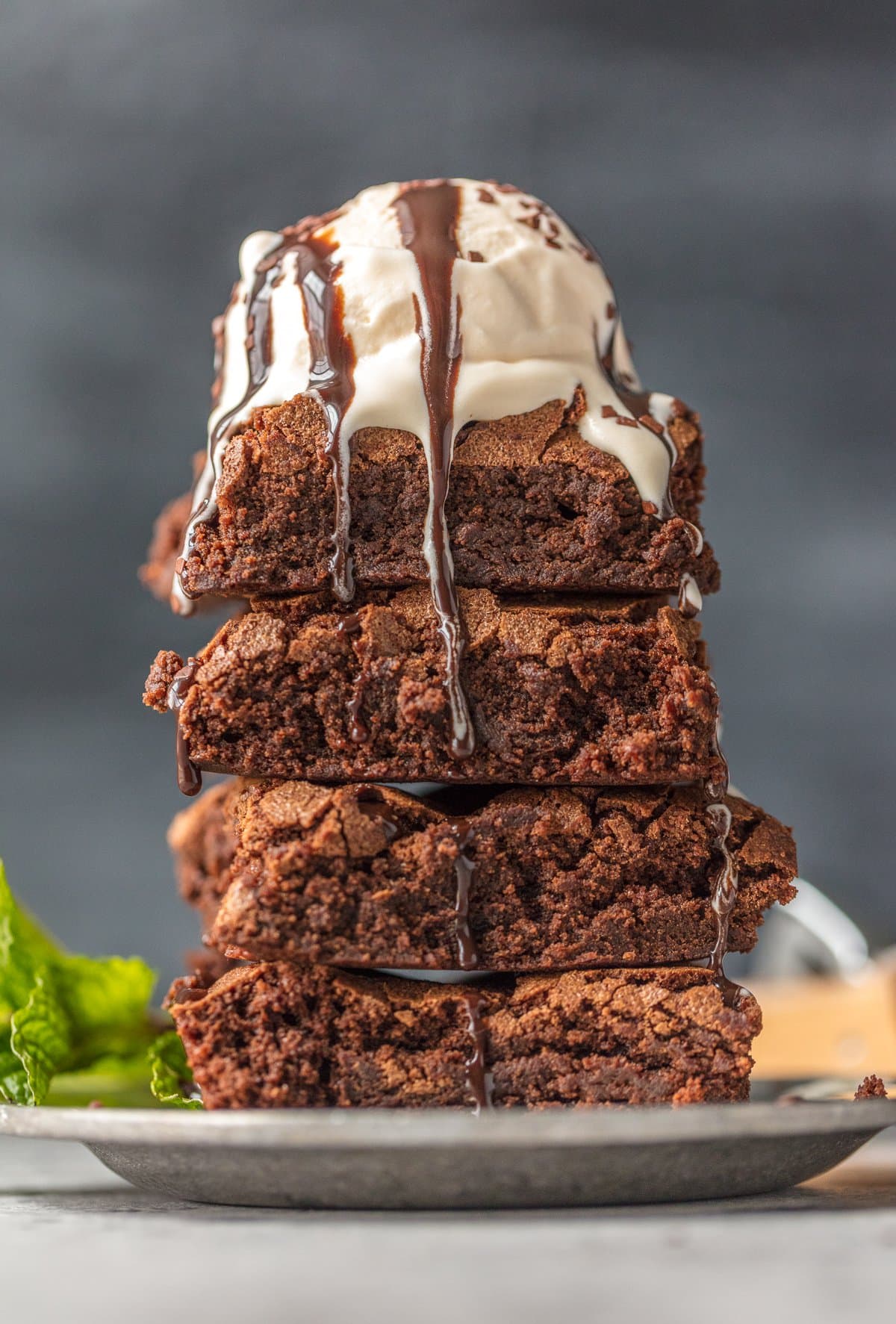 Homemade Brownies Recipe
This Homemade Brownie recipe makes the most amazing fudgy brownies you will ever taste, and they're easy enough for any level of baker!
Making brownies from scratch couldn't be easier. I believe that everyone needs a killer brownie recipe for any and every occasion, and they're guaranteed to brighten up any bad day.
Why is this recipe so good?
These are made completely from scratch (no box mix here) and you can taste the homemade goodness.
Even though they're homemade, this recipe is EASY. If I can do it, so can you!
You won't believe how chocolatey these brownies are.
This is the perfect dessert to make for holidays, bake sales, or just a regular night when you need a chocolate fix.
These homemade brownies are super moist, rich, and the perfect soft yet chewy texture.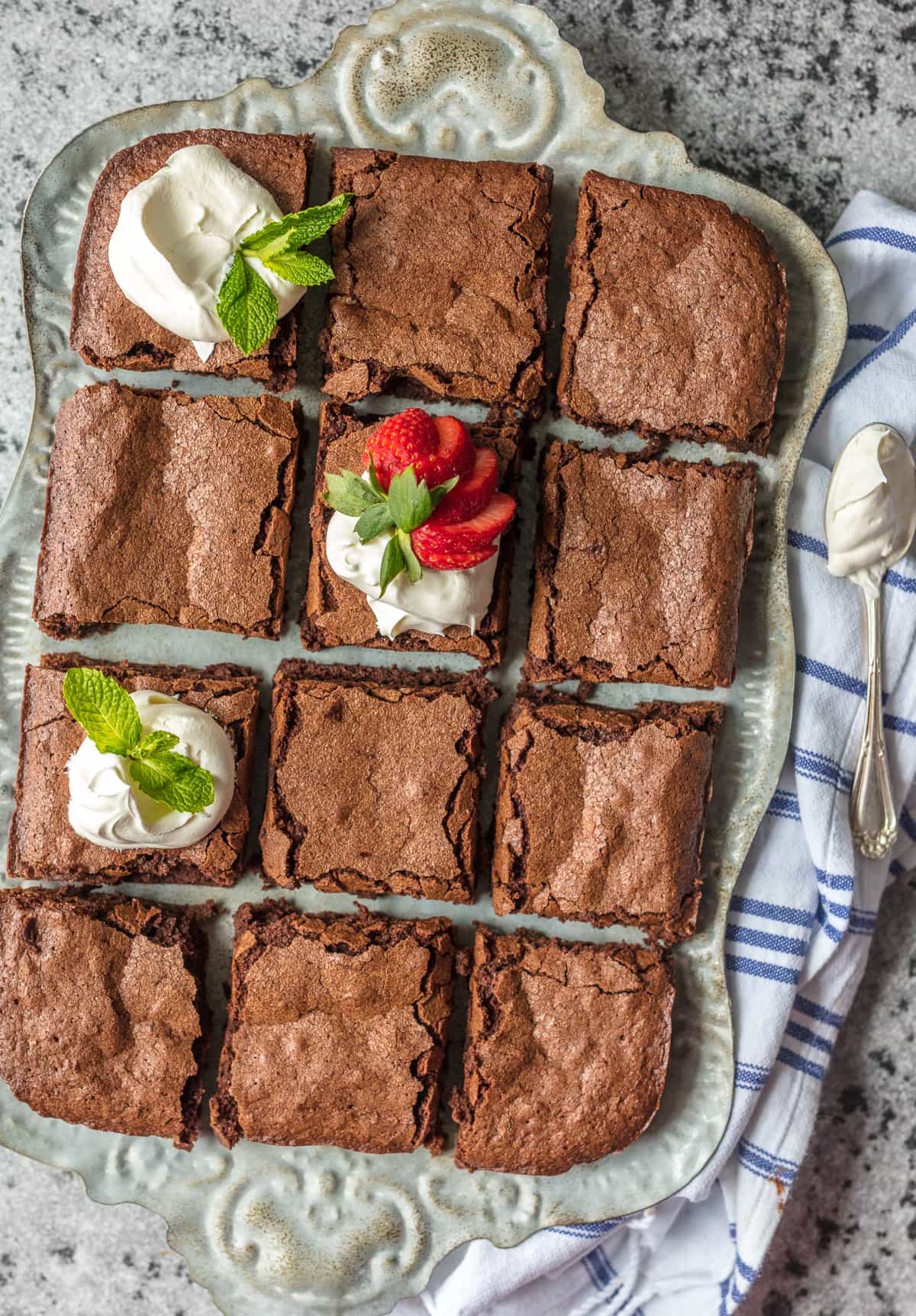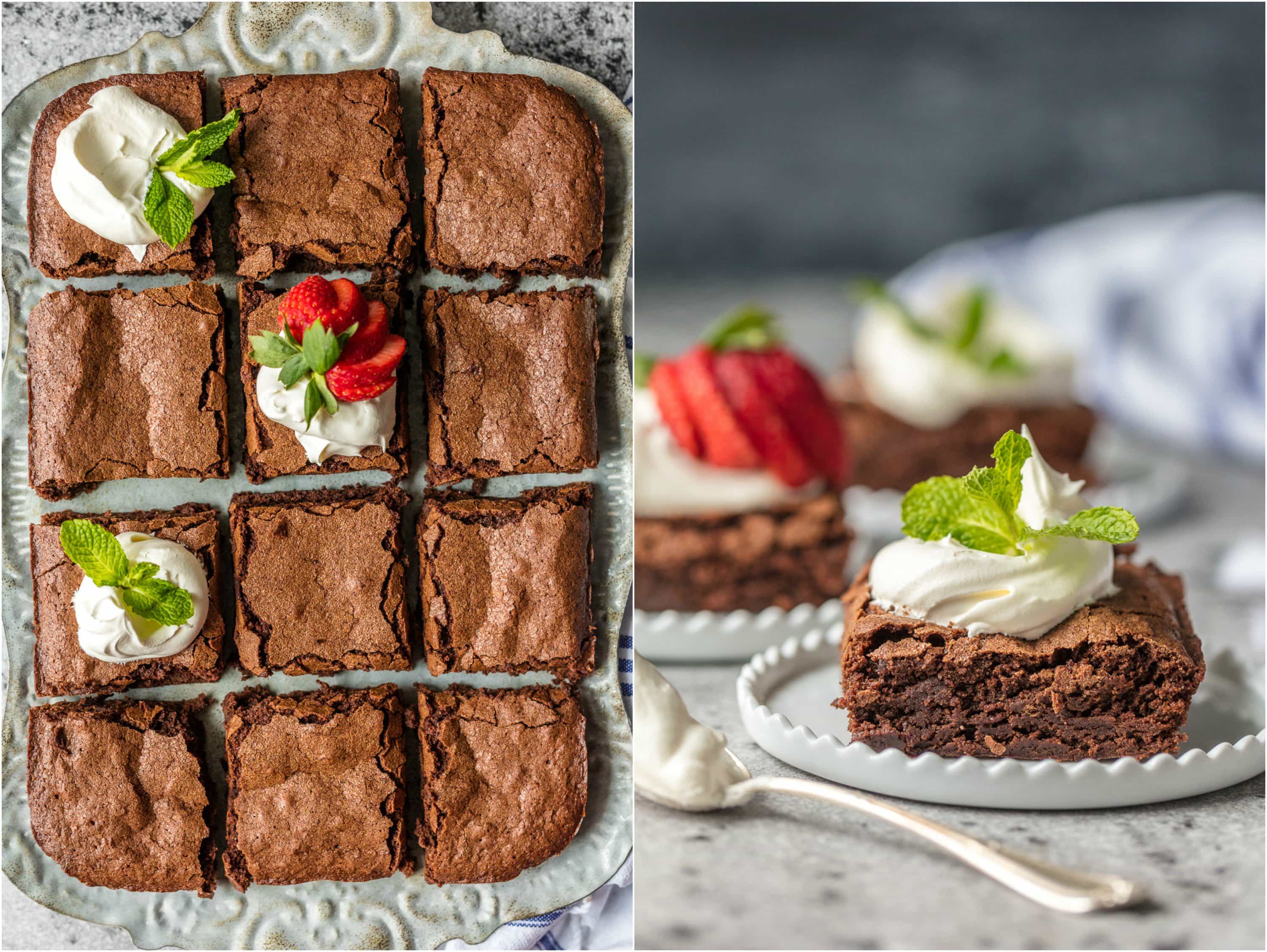 What ingredients do I need to make brownies from scratch?
You don't actually need that many ingredients, believe it or not.
Ingredient List:
Cake Flour – I use this instead of all-purpose flour to make them super soft and moist.
Baking Powder
Unsalted Butter
Unsweetened Chocolate – finely chopped
Granulated Sugar
Eggs
Vanilla extract
Salt
Chopped pecans or walnuts – optional, but they make a great addition
This brownie recipe doesn't use cocoa powder, just straight-up chocolate perfectly melted. Yum!
Top Recipe Tips
This recipe is made for a 13×9-inch baking pan. If you use a different size pan, make sure the batter will fit, and be aware that the cooking times may need to be adjusted.
I highly recommend using toasted pecans or walnuts to add a crunchy texture to these chewy homemade brownies.
Use the two sheets of aluminum foil in the bottom of the pan (as detailed in the recipe card) to make it super easy to lift brownies out of the pan after baking.
A toothpick should come out clean when they are fully cooked.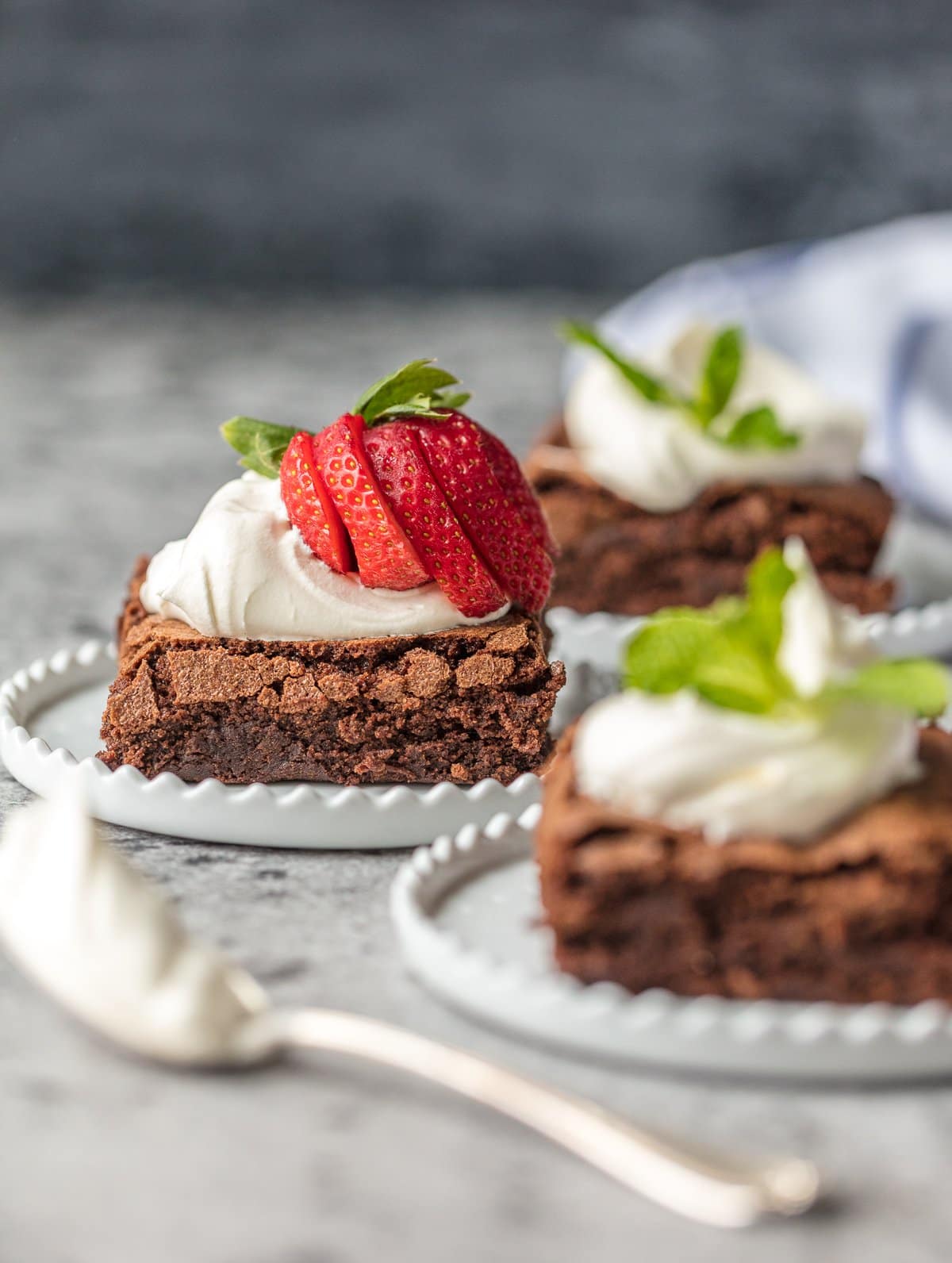 How to Make Brownies from Scratch
This easy homemade brownies recipe is a family favorite.
Prep: Start by preheating the oven to 325°F and preparing the pan with aluminum foil. Toast nuts in the oven if using them
Melt: Melt butter in a large mixing bowl, then stir in chocolate pieces until fully melted and smooth.
Mix: Combine flour, salt, & baking powder in a bowl. Then whisk in the sugar, eggs, and vanilla into the bowl of chocolate in steps. Lastly, fold the flour mixture into the rest of the batter.
Bake: Pour brownie batter into the baking pan and smooth out, then bake 30-35 minutes.
Serve: Let them cool, cut into squares, and serve!
Follow the step-by-step photos, check the recipe card below for full instructions, and watch the video to see how it's all done.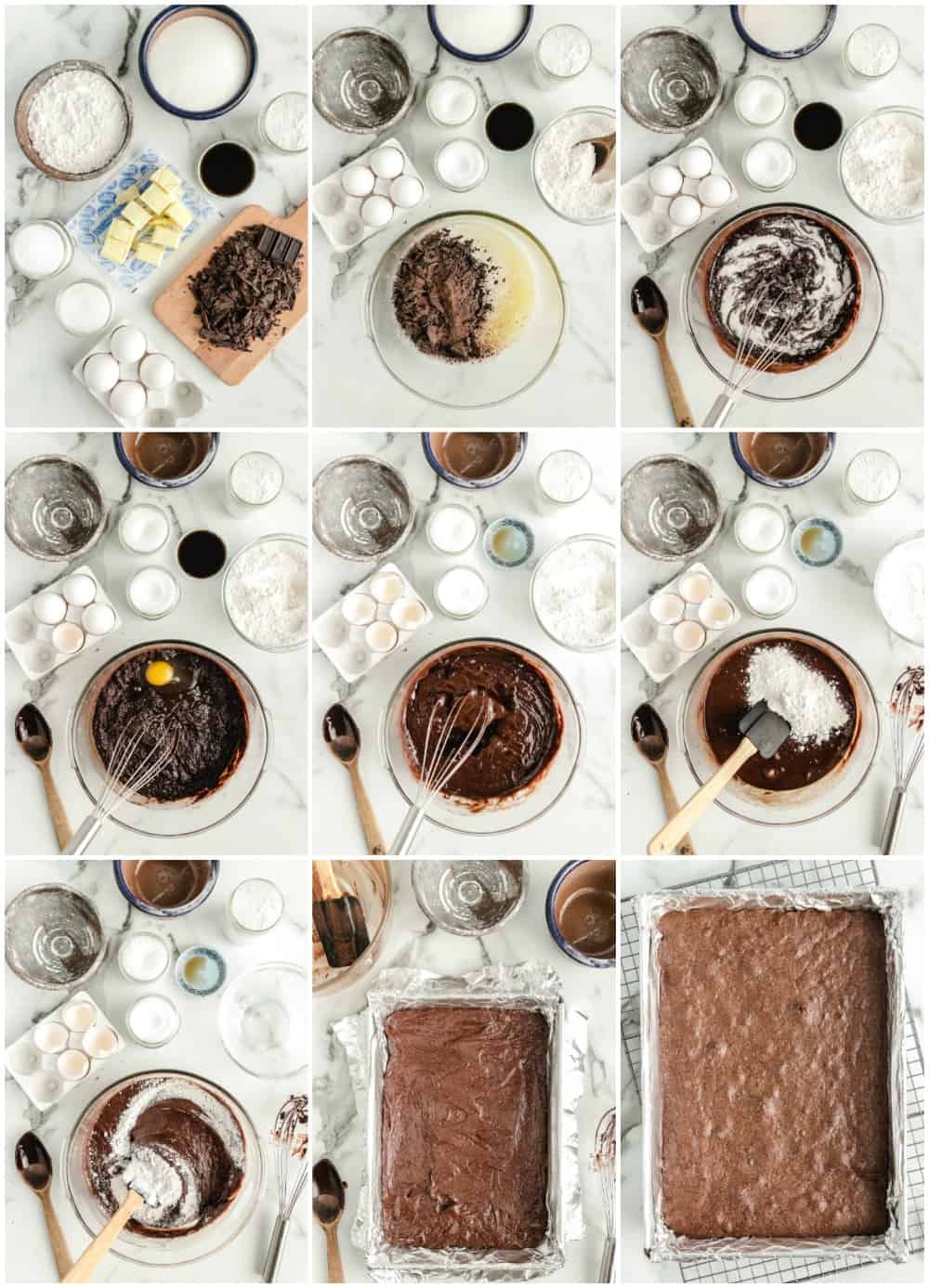 Best Ways to Serve Homemade Brownies
Let's be honest, there's no wrong way to serve these delicious and easy homemade brownies! They're just SO good.
If you just want a simple little addition, serve the fresh brownies with a bit of whipped cream on top, maybe even add some berries.
If you're really in the mood for a treat, serve them while they're still warm and top them with vanilla ice cream…and a little chocolate sauce for good measure. Melty ice cream mixed with chewy brownies is like heaven!
Since you're eating the best brownies ever, go all out. I think the best way to end any long day is with a glass of red wine (or milk) and a few of these.
Best Brownie Recipes
This homemade from-scratch recipe is the best of the best, for sure. It's a classic chewy chocolate brownie! But if you want to try some different flavor variations, these are all delicious too!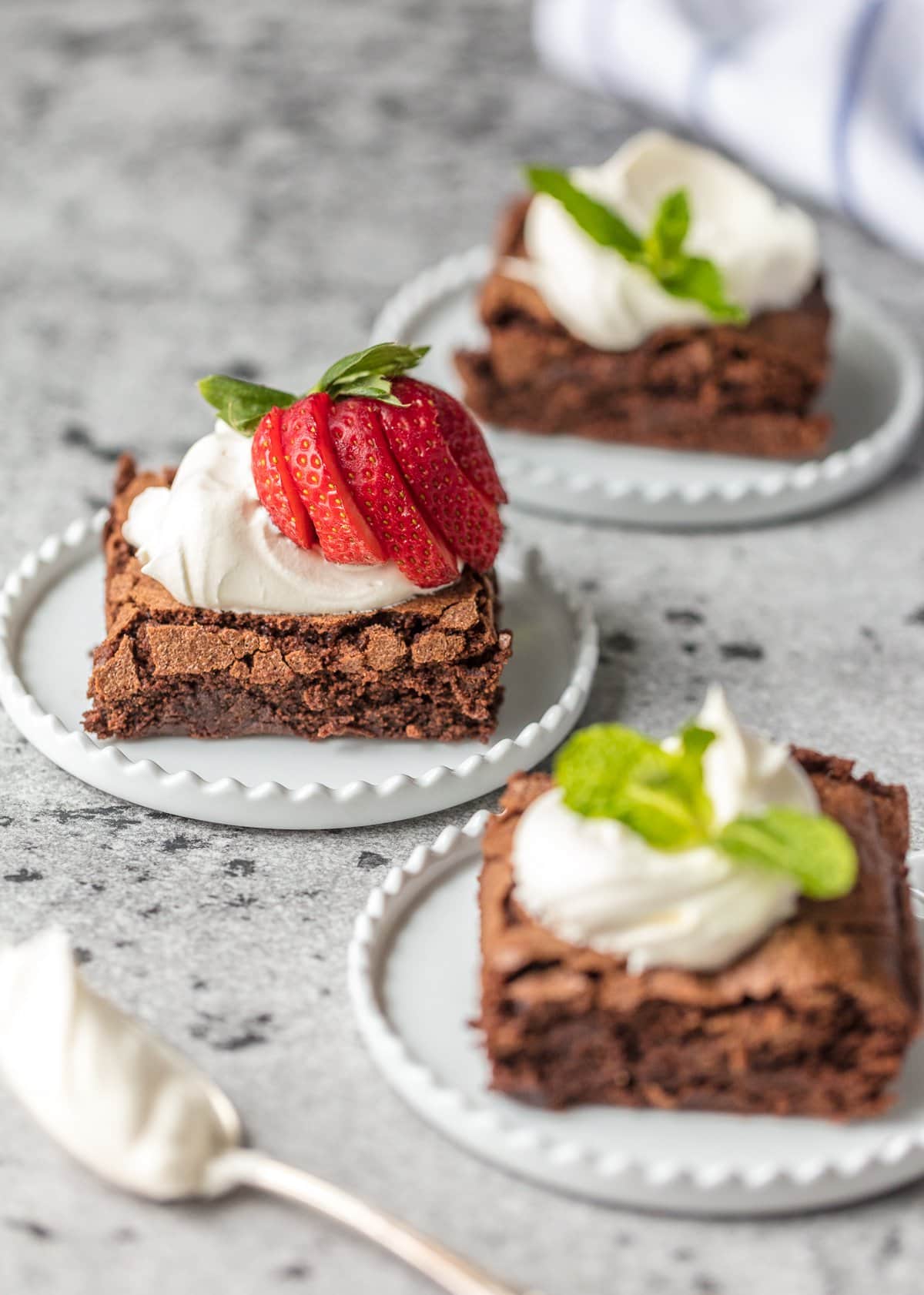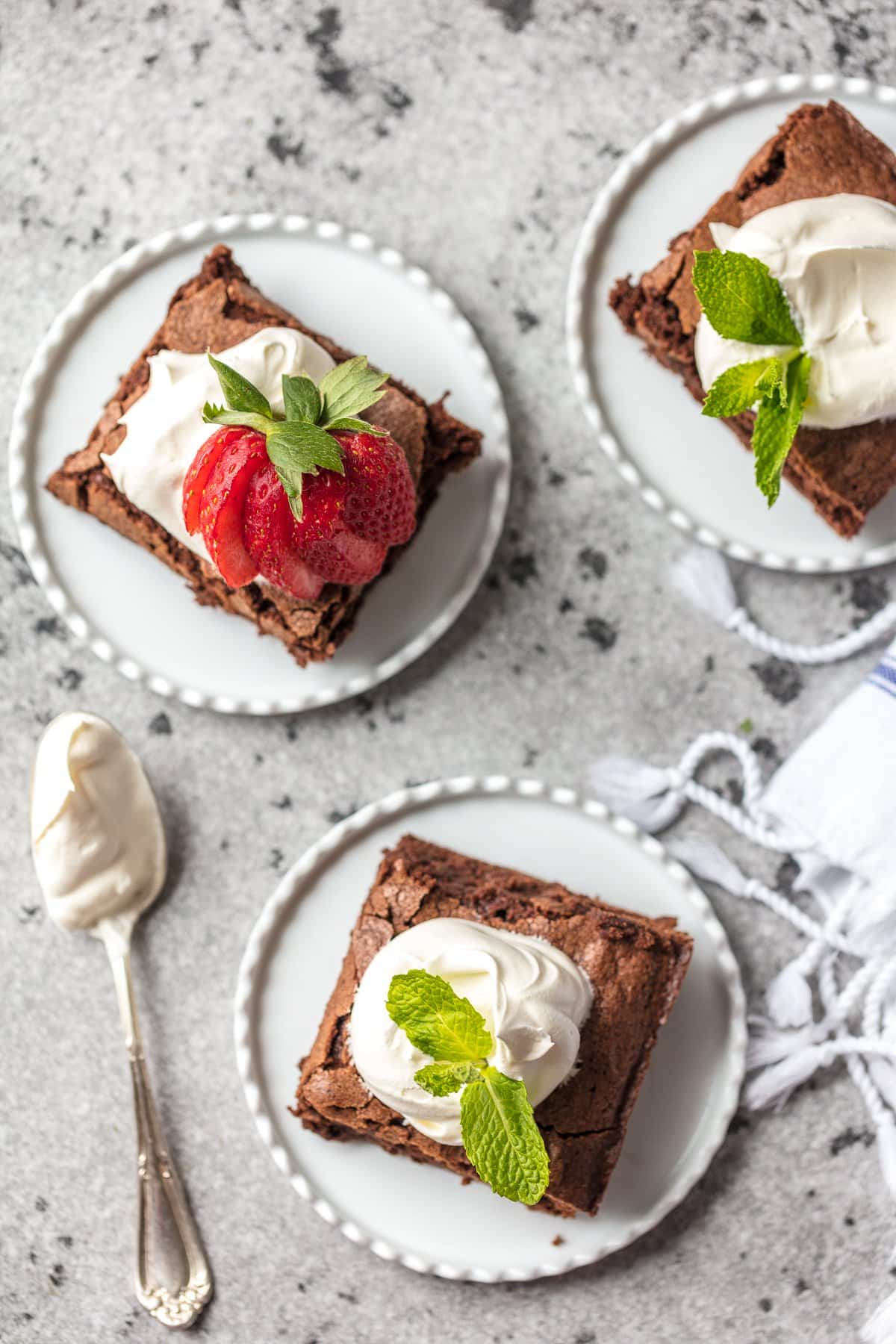 Can you substitute eggs in this homemade brownie recipe?
Yes! If you prefer a lower cholesterol version, you can swap out the eggs for applesauce or bananas. Simply use 1/3 cup applesauce as a swap for 1 egg.
How do I make these brownies more cakey? What about more chewy?
The amount of eggs in the recipe is what makes the brownies either more cakey or more chewy. Basically:
To make brownies more chewy, use less eggs.
To make brownies more cakey, use more eggs.
I think the combo we have in these easy recipe is perfection, but you can play around with it and make it your own! One more egg will make things much fluffier, while the recipe as is will give you a denser, chewier brownie.
If cake is more your thing, be sure to check out our favorite Brownie Cake!
How can I soften a hard brownie?
If you accidentally leave a brownie out and it becomes too hard…DO NOT FRET! We don't want a single brownie crumb to go to waste.
Here's my favorite trick: Wrap the brownie in a moist paper towel and microwave for 30 seconds. It works like a charm!
How long do these homemade brownies keep?
Brownies stored in an airtight container should be great for 3-5 days at room temperature. One great tip for keeping them extra moist is storing the brownies in an airtight container between layers of wax paper.
Here's another interesting tip: When you store your brownies as explained above, slip a slice of bread into the top of the container before closing. The moisture from the bread should give your brownies a few extra days of soft, chewy perfection. If you notice the bread getting stale, simply replace it. Done and done!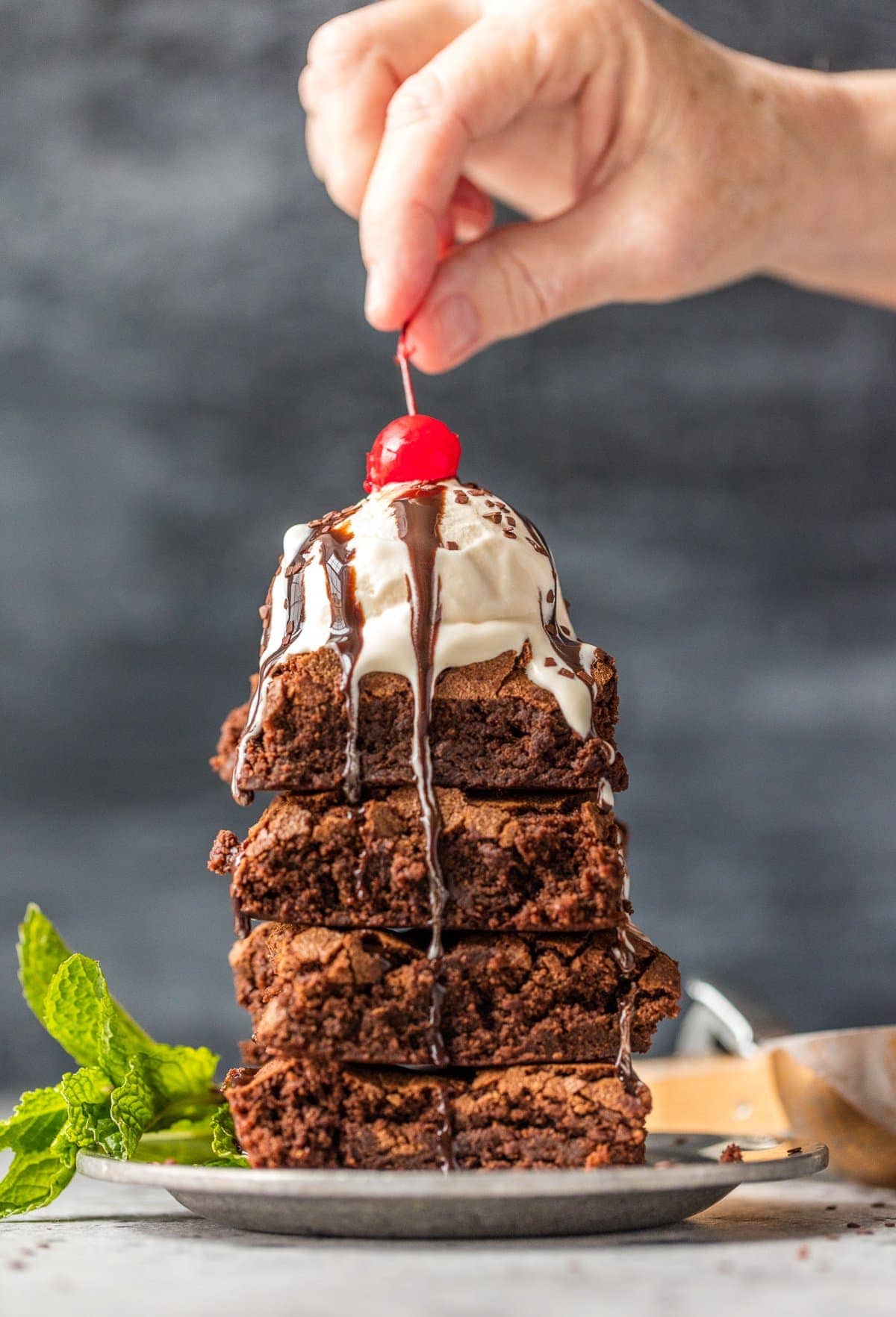 I can't wait for you to try these out. I'm confident you'll agree that they are the best ever homemade brownies! So chocolatey and moist. Yum!
Watch the VIDEO and see the recipe card below for full details on How to Make Brownies from Scratch. Enjoy!
Looking for more chocolate recipes? Here are some of our favorites!