Easy chocolate syrup was made for drizzling over pancakes! Just three ingredients and five minutes to make, there's no excuse to not have this as a finishing touch to your sweet brunch dish. Indulgent, delicious and quick and easy to make.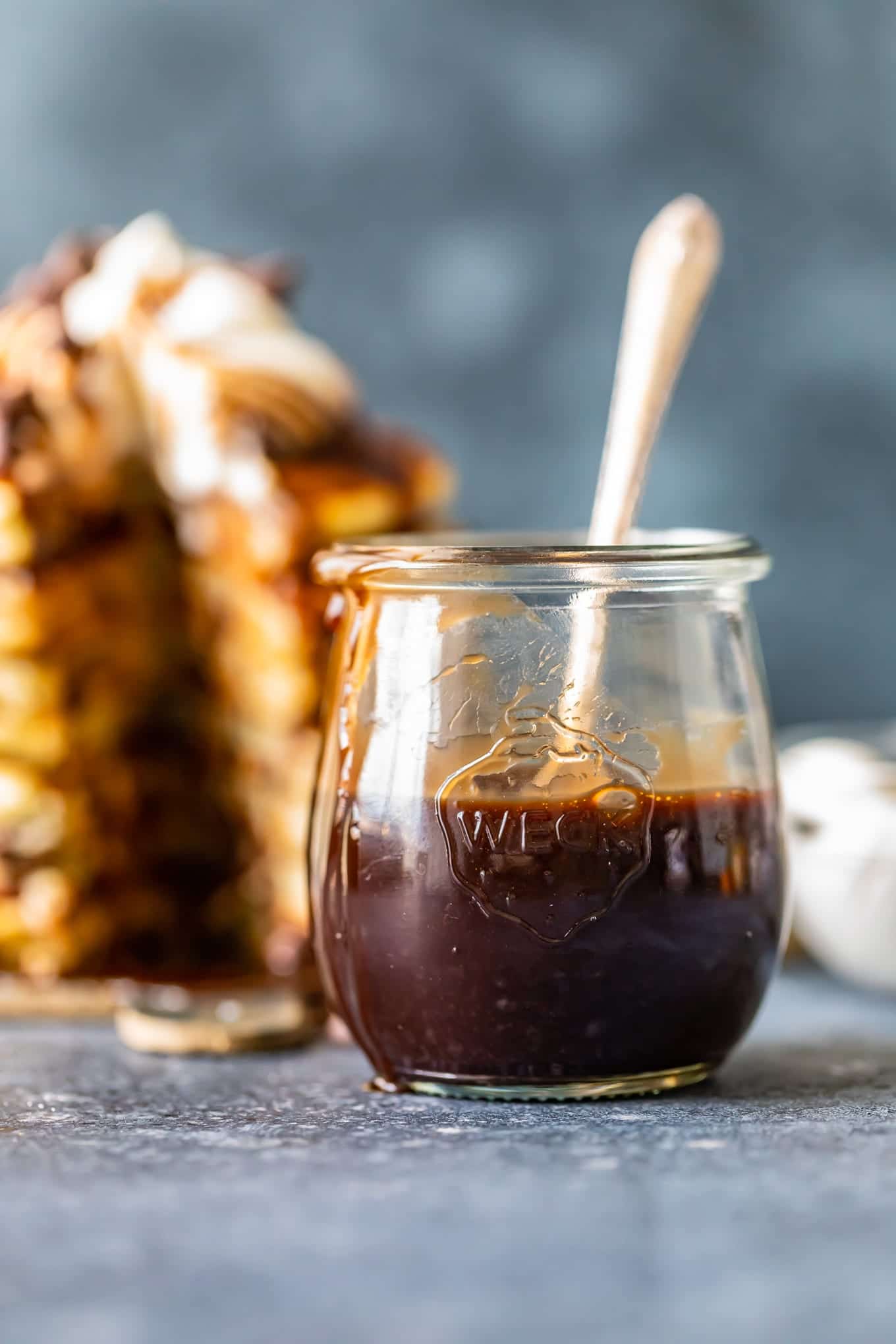 Is it even really a weekend without some fluffy pancakes?! And what better way to finish them off than with a delicious, silky smooth chocolate sauce?
How to make chocolate syrup for pancakes – it couldn't be easier!
Mix all syrup ingredients in a small bowl and whisk until fully incorporated. Keep refrigerated in an airtight container up to 2 months.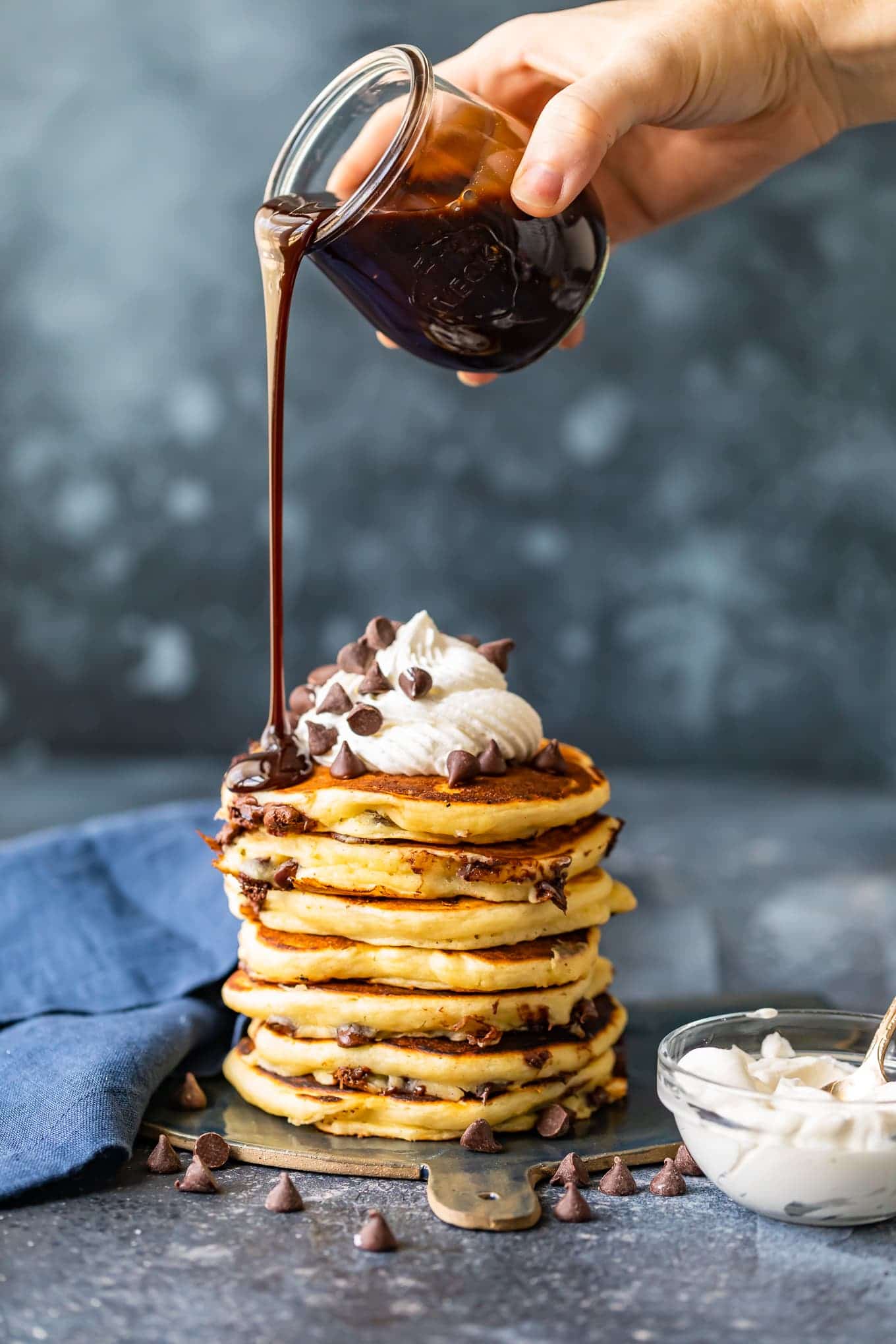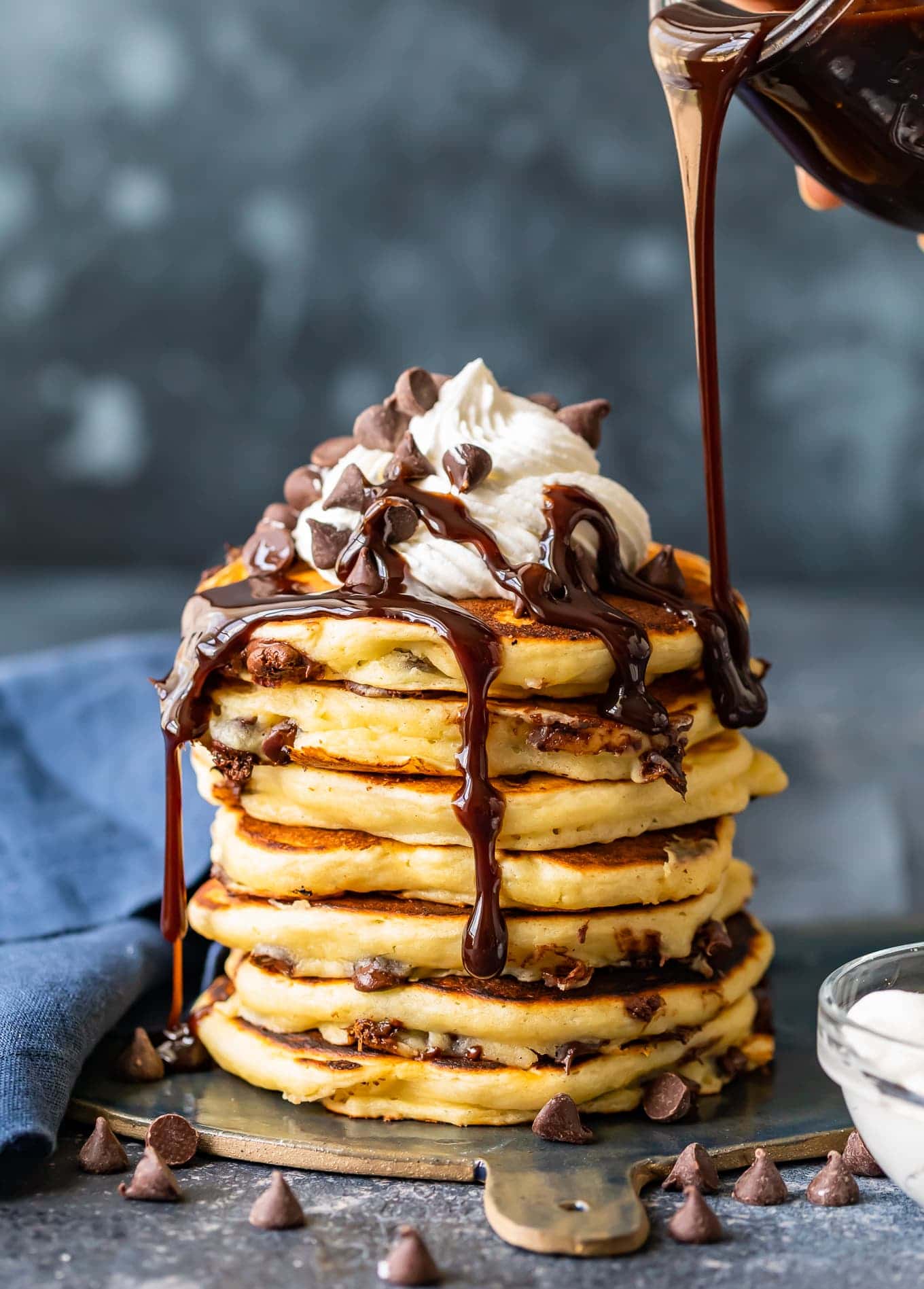 What are the ingredients?
This syrup is a must have, it only takes three simple ingredients to make this delicious sweet sauce!
light corn syrup
chocolate syrup
sea salt
How to use easy chocolate syrup
This chocolate syrup is made for pancakes – it's a match made in heaven. Especially Chocolate Chip Pancakes! Pancakes, chocolate chips, whipped cream and a generous helping of runny chocolate. YUM! This sauce would also be delicious over some ice cream or some waffles! Pair it with fresh fruits, cream and choc chips – your imagination has no bounds!
How to store chocolate syrup
If you have any chocolate syrup left, you can store it in an airtight container for up to two months. It doesn't harden and stays perfectly runny and delicious! If you have overnight guests to feed the next day, you can whip up a batch of this the night before for a fuss free morning.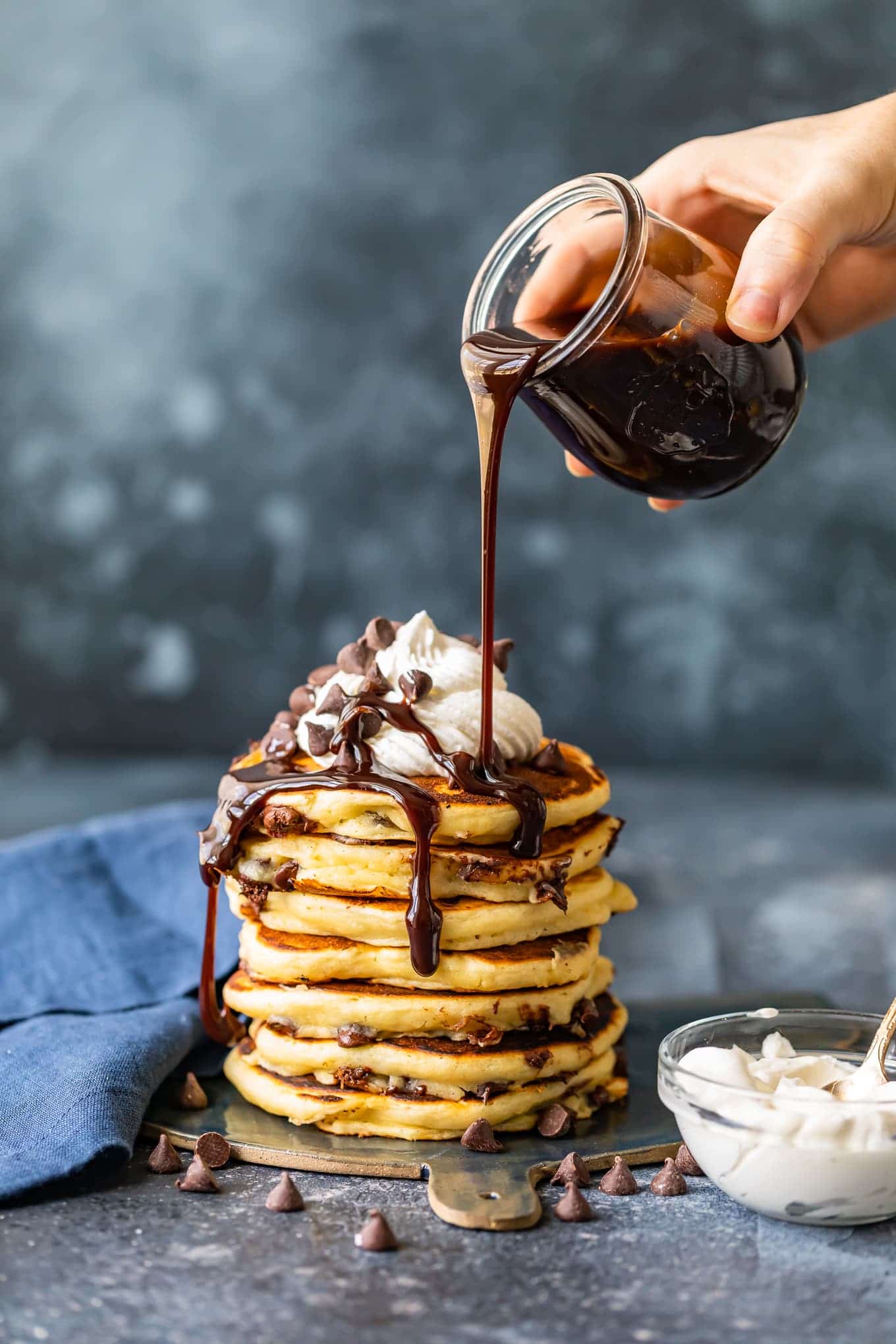 Top tips for making Easy Chocolate Syrup
Use your favorite chocolate sauce for this recipe.
Make a large batch and keep it in the fridge for an easy breakfast or brunch addition.
Whisk the ingredients well so they are fully incorporated.
Serve with pancakes, waffles and ice cream.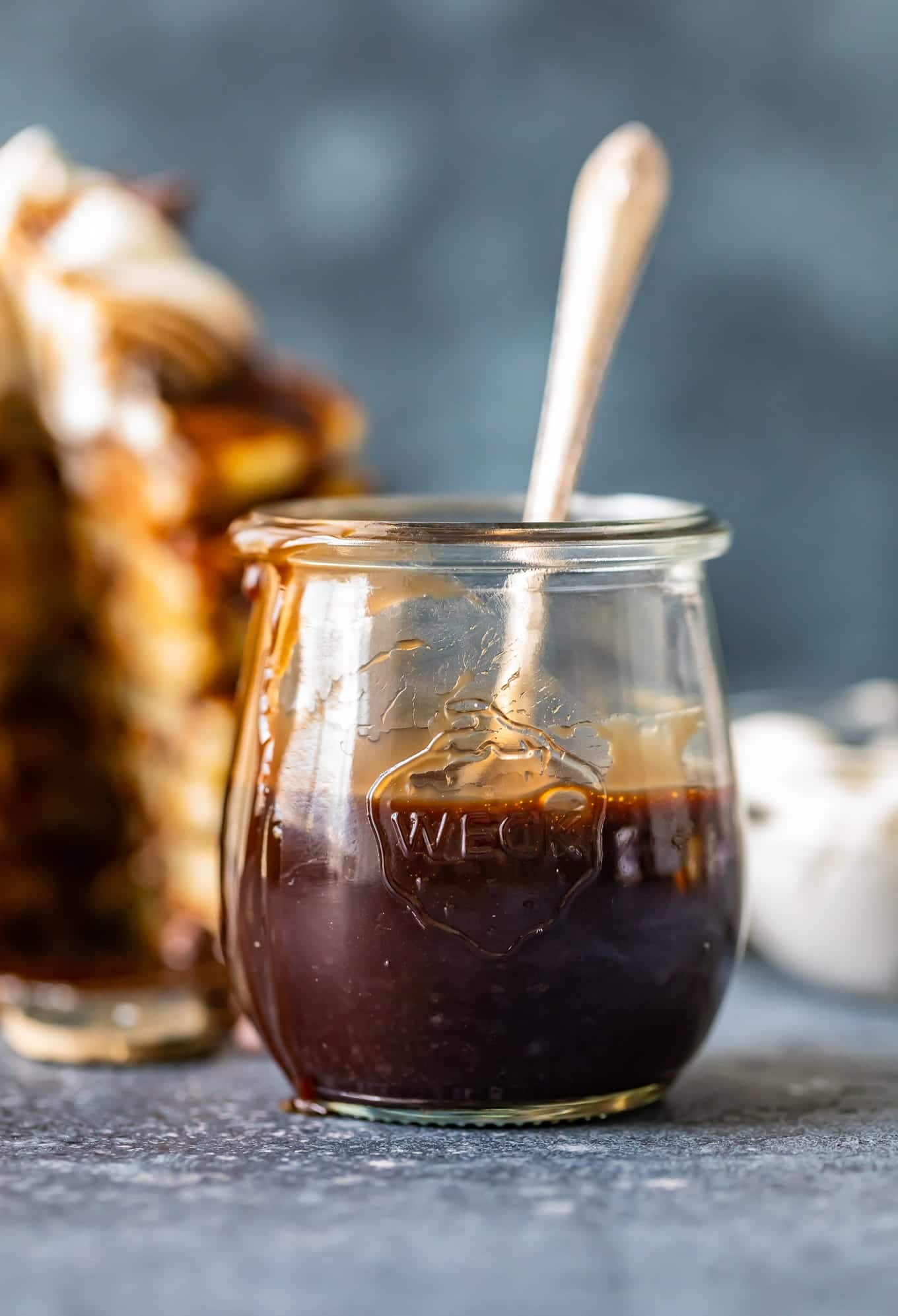 Be sure to check out these other easy chocolate recipes!