Stabilized Whipped Cream comes in handy when making desserts, and it's actually really easy to make! Use this Homemade Cool Whip as a replacement for the store-bought whipped topping. Read on to learn how to stabilize whipped cream!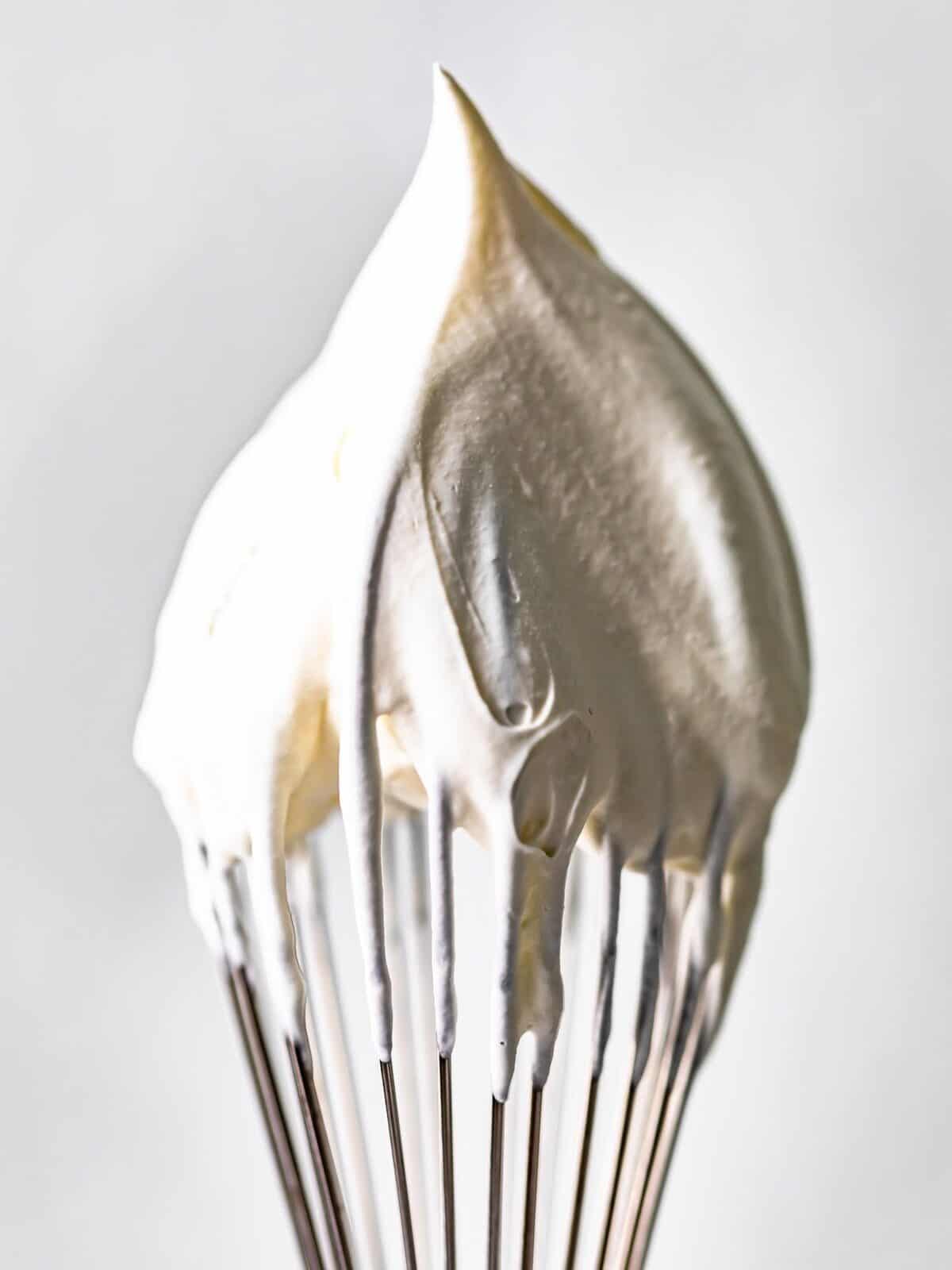 What's in Homemade Cool Whip?
Homemade whipped cream tends to deflate and get watery pretty quickly. But this recipe solves that problem! It will stay fluffy and beautiful and delicious, so you can make it in advance and have it ready for your desserts.
Water: Hydrates the powdered gelatin and activates its thickening properties.
Unflavored Powdered Gelatin: Acts as a stabilizer in whipped cream by helping it hold its shape for longer periods of time. When hydrated with water, gelatin forms a gel-like substance that helps to thicken and stabilize the whipped cream.
Heavy Cream: The base ingredient of whipped cream and provides the rich, creamy texture. It also contains a high percentage of fat, which is important for achieving the desired whipped consistency.
Powdered Sugar: Sweetens the whipped cream and helps stabilize it by absorbing any excess moisture.
Vanilla Extract: Enhances the flavor of the whipped cream.
Pro Tip: Make sure that the gelatin is fully dissolved and mixed with the cream before whipping. This will help ensure that the stabilizer is evenly distributed throughout the whipped cream, resulting in a smooth and consistent texture.
How to Stabilize Whipped Cream
This is only one of several methods for stabilizing whipped cream. You can also use starches like cornstarch, powdered sugar, milk powder, or instant pudding mix.
Cornstarch: Mix 2 tablespoons cornstarch and 4 tablespoons powdered sugar with the heavy cream and whip to firm peaks.
Powdered Sugar: Mix 6 tablespoons powdered sugar with the heavy cream and whip to firm peaks.
Milk Powder: Mix 6 tablespoons of cornstarch and 4 tablespoons of powdered sugar with the whipped cream and whip to firm peaks.
Instant Pudding Mix: Mix 1 tablespoon of dry instant pudding mix and ⅓ cup powdered sugar with the whipping cream and whip to firm peaks.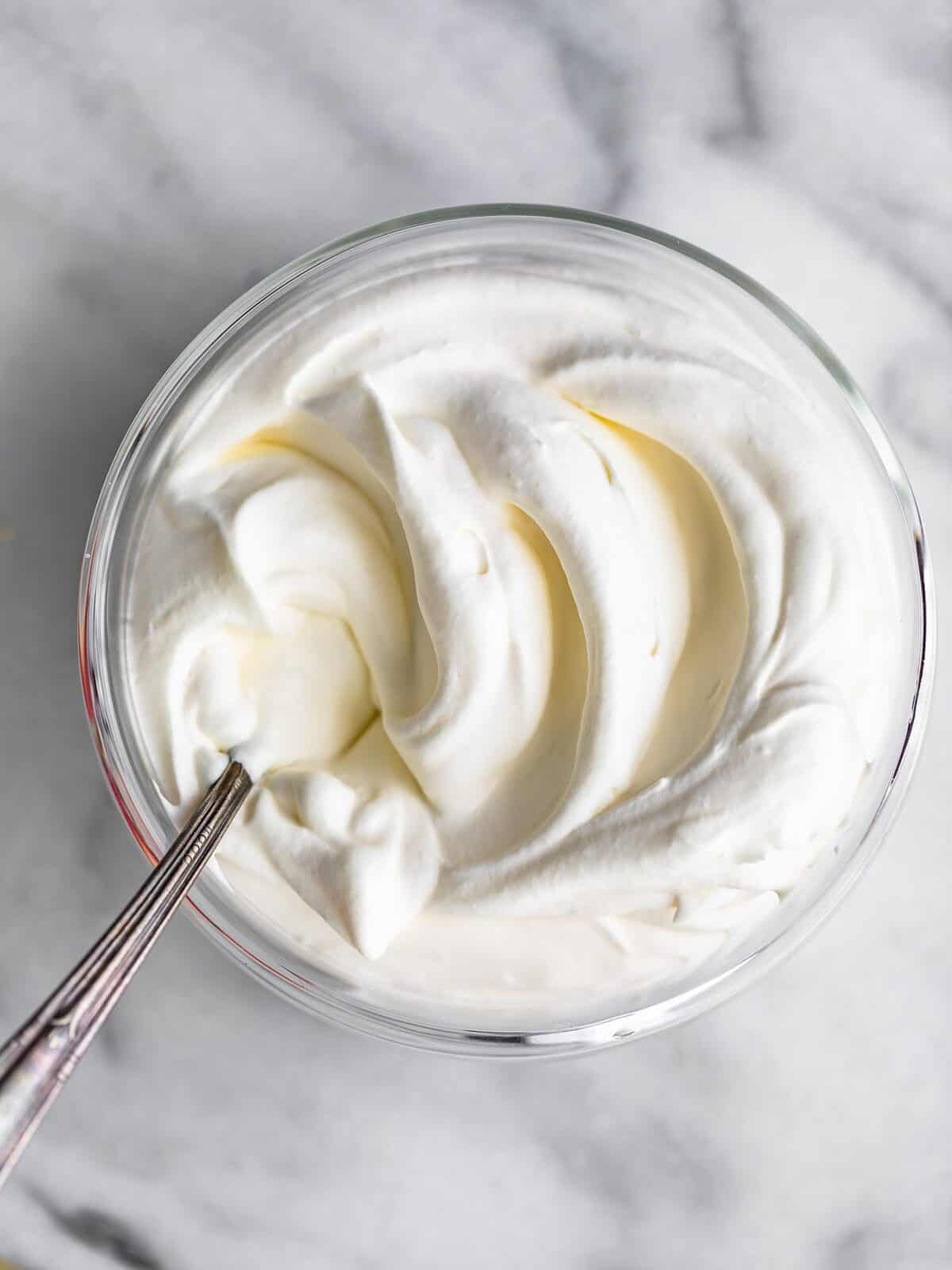 What is stabilized whipped cream?
Stabilized whipped cream is whipped cream with additional ingredients added that help it hold its shape (in this case, gelatin powder). It is essentially the same as Cool Whip!
Why should I use it?
If you're planning to make whipped cream ahead of time to use on desserts, then this is a must! Unfortunately, regular whipped cream doesn't hold up very well. You've probably noticed how it starts to basically fall apart after just a few hours. Everything separates, leaving you with flat, watery cream. Definitely not what you want to be using on your desserts! This whipped cream will stay fluffy and hold up well for up to 24 hours, so you can prepare it before you start baking or making your desserts!
Why is my stabilized whipped cream not thickening?
Stabilized whipped cream, like regular whipped cream, needs to be extremely cold in order to whip to stiff peaks. Be sure to adequately chill the bowl and beaters, and use heavy cream straight from the refrigerator. Do not bring the heavy cream to room temperature! If you find it is not whipping after several minutes, place the bowl in the refrigerator to chill for about 10 minutes, then try again.
Can I frost a cake with it?
Yes, you can! However, I do not recommend covering a whipped cream frosted cake with fondant, as the whipped cream will not support the weight of the fondant.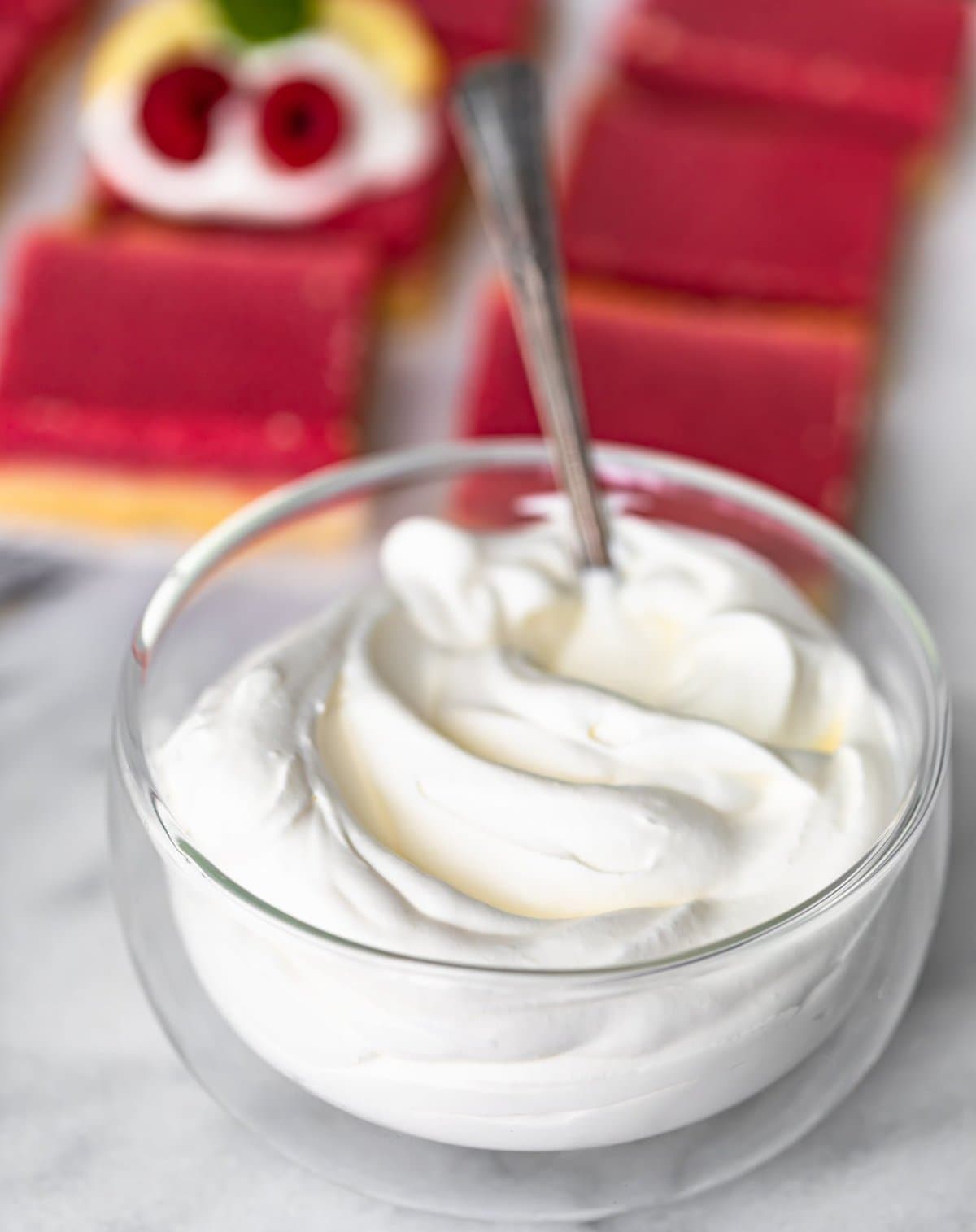 How to Store
The stabilized whipped cream should be stored in an airtight container, in the refrigerator. It will keep (stay stable) for up to 24 hours.
How to Freeze
I do not recommend freezing stabilized whipped cream on its own, as it can become difficult to spread/pipe once frozen. However, it can be frozen after it has been piped/spread onto a dessert, and it will keep well for up to 3 months.
Serving Suggestions
I'll be the first to admit that eating whipped topping with a spoon is a pretty tasty treat, but if you're making this recipe, you're probably hoping to use it as a topping for other delicious desserts. I love it piled high on top of Easy Key Lime Pie, Lemon Raspberry Bars, Homemade Pumpkin Pie, Peach Cobbler, Strawberry Pretzel Salad, French Silk Pie, or an Easy Raspberry Tart.
You can also use it in just about any recipe that calls for Cool Whip, like Jello Salad, Pumpkin Pie Dessert Lasagna, Strawberry Lemonade Pie, or Funfetti Cake Batter Dip.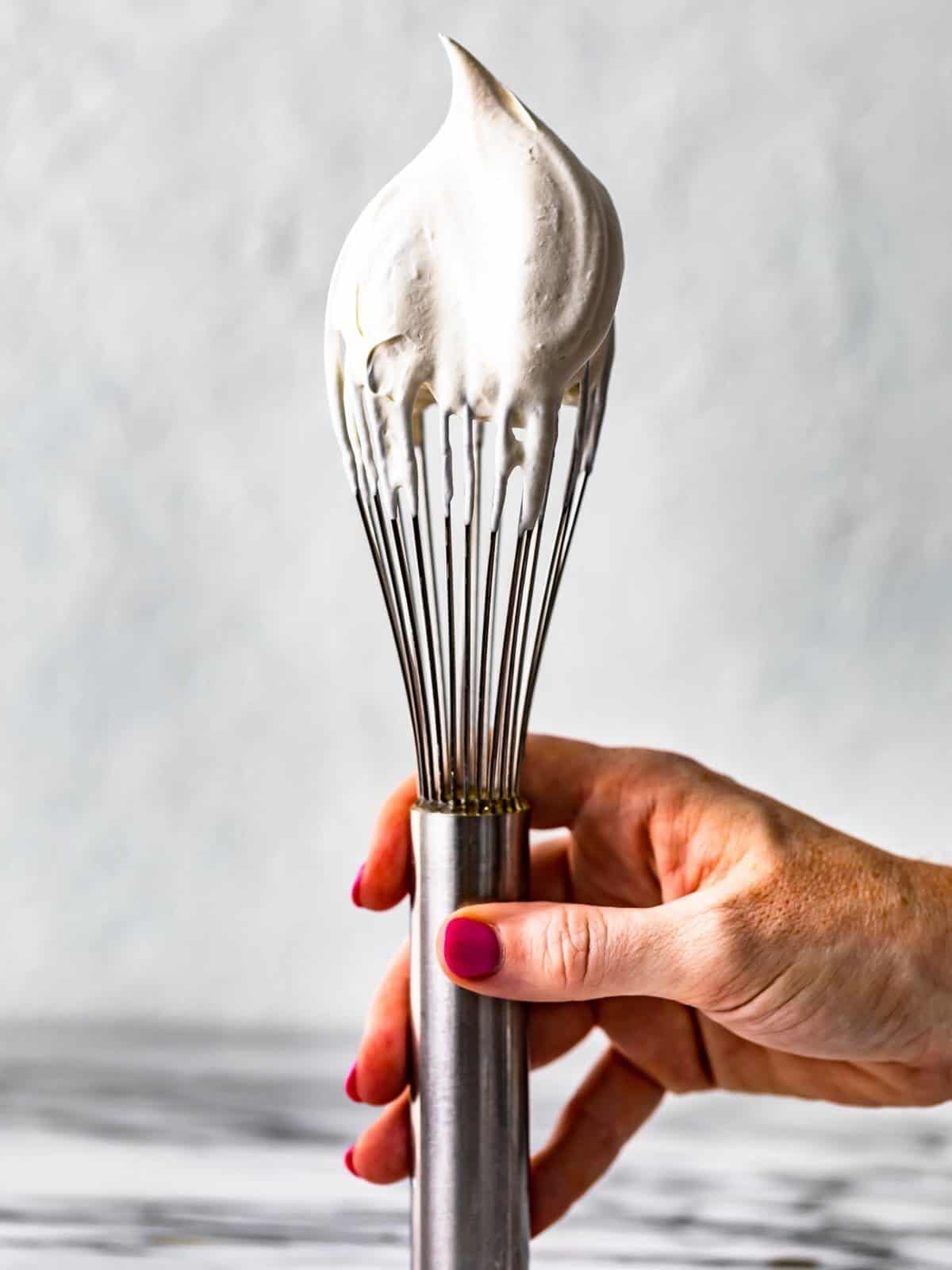 More How To Recipes We Love