This homemade blackened seasoning recipe is savory and spicy at the same time! Season any protein with this spice mixture for a major flavor upgrade.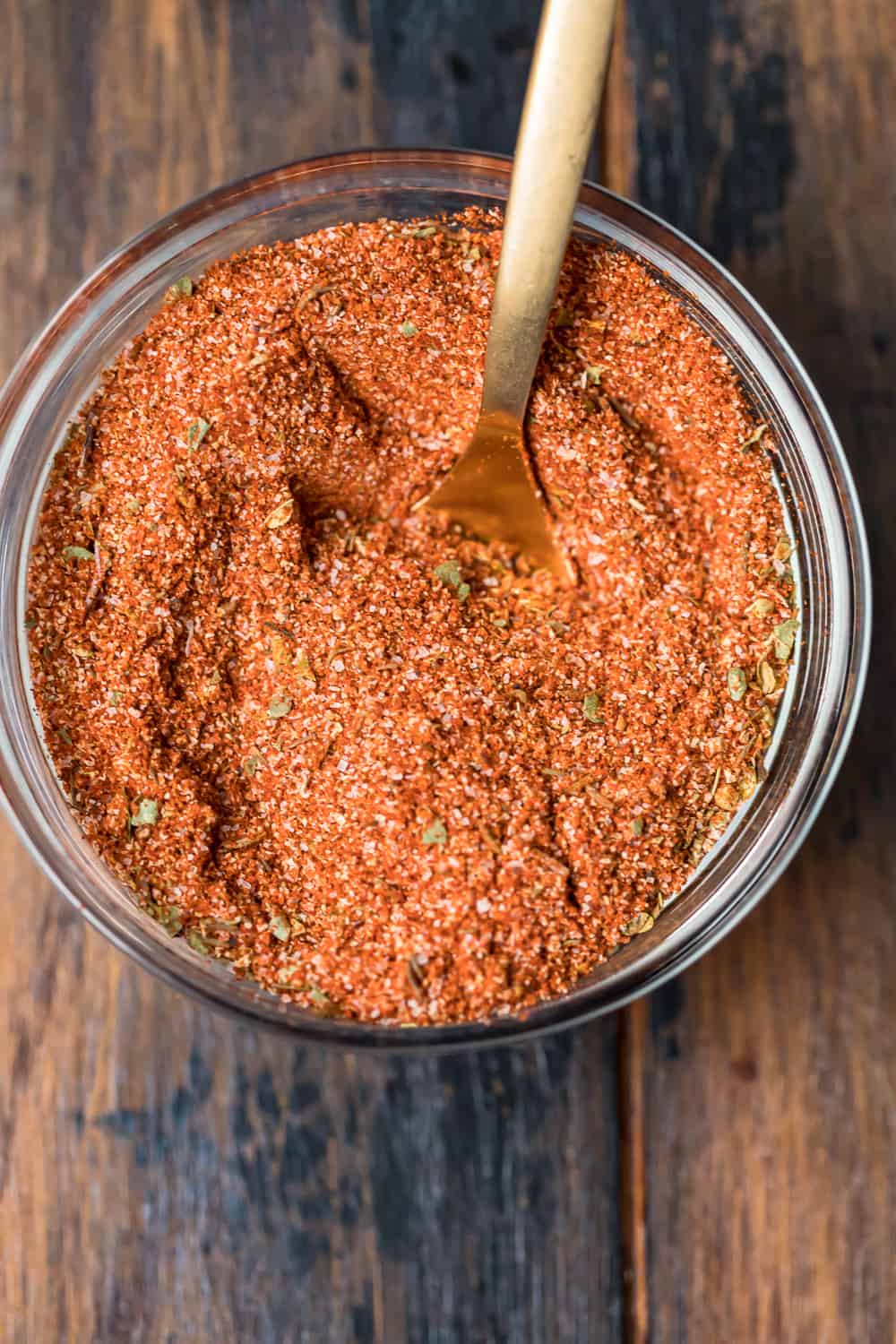 Frying, baking or grilling protein with this Blackened Seasoning recipe will give you the most deliciously seasoned dish. A little seasoning goes a long way and makes weeknight meals so much better!
I use this for my Blackened Salmon recipe, but it works on other types of fish and seafood, chicken, shrimp, and even veggies. It really adds the perfect flavor kick!
How To Make This Blackened Seasoning Recipe – Step By Step
Whisk all ingredients in a small bowl.
Store in an airtight glass jar, up to 3 months.
Enjoy!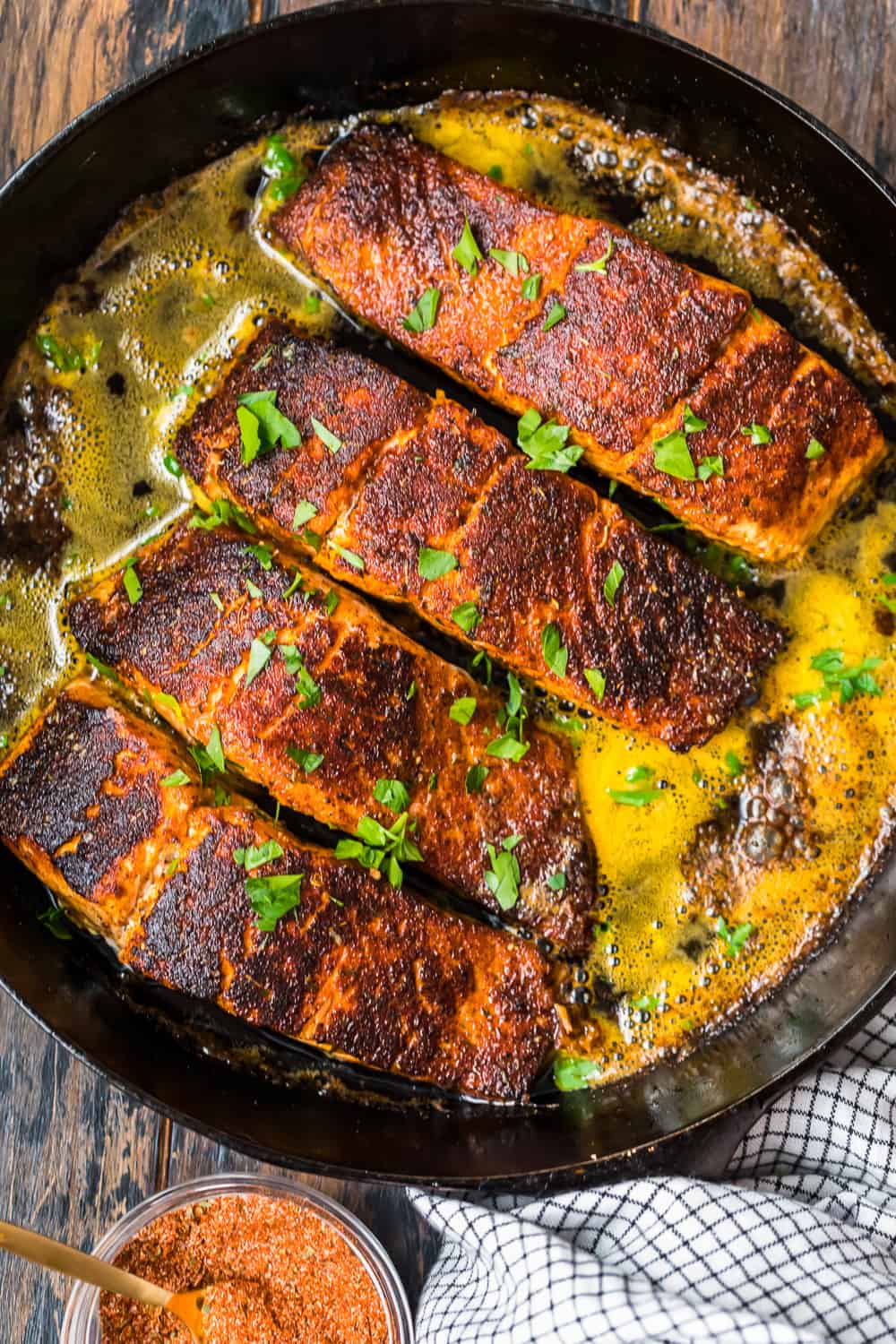 What Is "Blackened Food"?
Blackened food is not burnt food. Blackened food traditionally means coating food in melted butter and then a mixture of spices. The spices stick to the butter, darken in color and create an incredibly delicious crust to the food. If you want to make blackened food a little healthier (or dairy-free), you can use olive oil or avocado oil in place of the butter and it's still super flavorful!
What Is Blackening Seasoning Made Of?
A mix of dried herbs such as thyme and oregano, plus ground powders such as garlic and onion. Paprika is almost always used, as well as varying amounts of cayenne pepper which adds heat.
How To Use Blackened Seasoning
One of the best things about blackened seasoning is that you don't have to remember to prep it in advance like you do with marinating! If you want to pre-season a protein for grilling, you can measure out all of the spices into a ziplock baggie, coat your protein with olive oil, add the protein to the spice mixture and shake it up! If you're cooking something in a pan (like shrimp), you'll just add the butter or oil as well as the seasoning blend and toss to coat. It's so easy and super flavorful.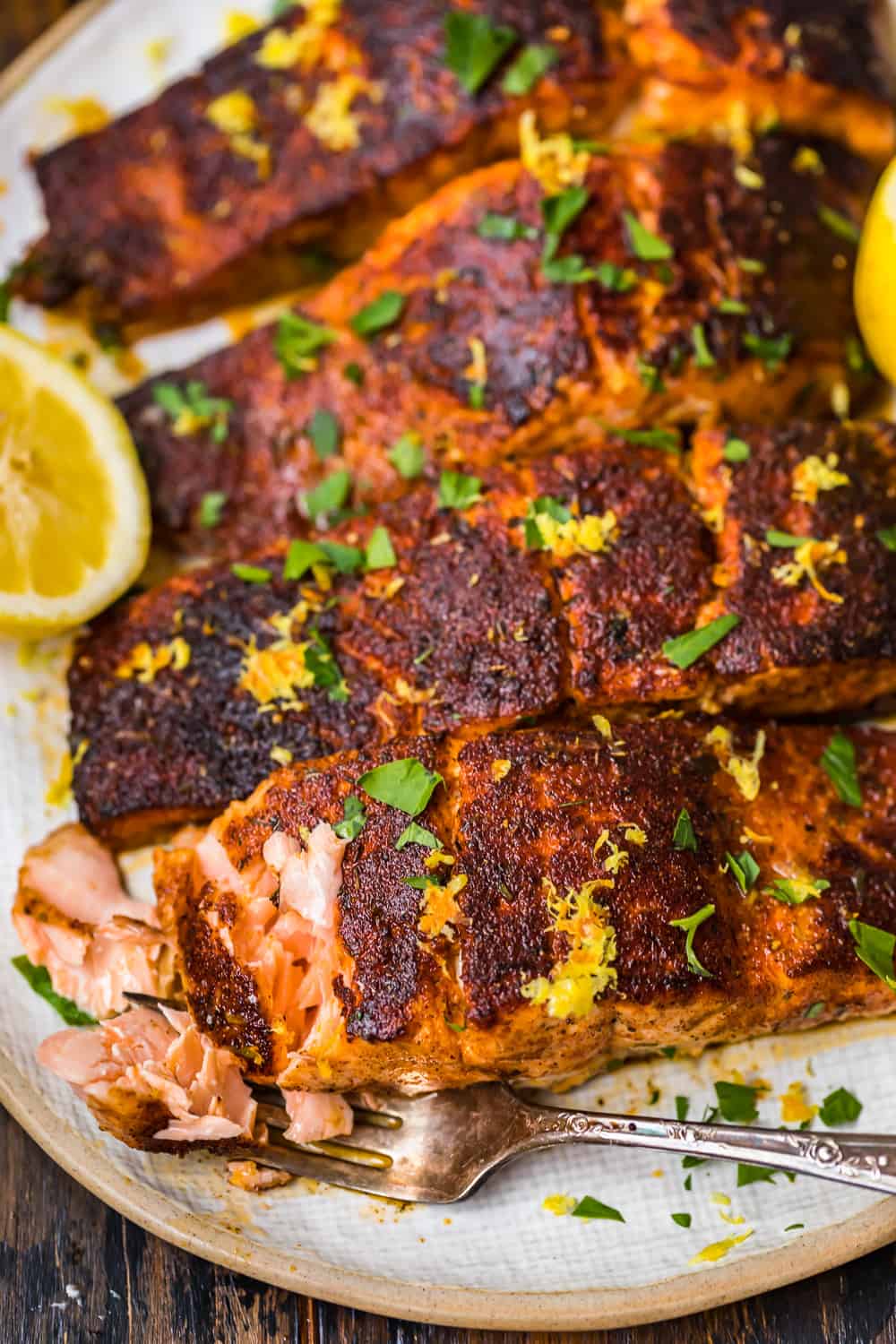 Top Tips For This Blackened Seasoning Recipe
You can add some smoked paprika for a wonderfully smokey flavor.
This simple blackening seasoning recipe makes a great gift, too. Add the mix to small jars for Christmas and birthday gifts.
If you want to decrease or increase the spice level in this mix, adjust the cayenne pepper according to your taste preference.
Store in an airtight container.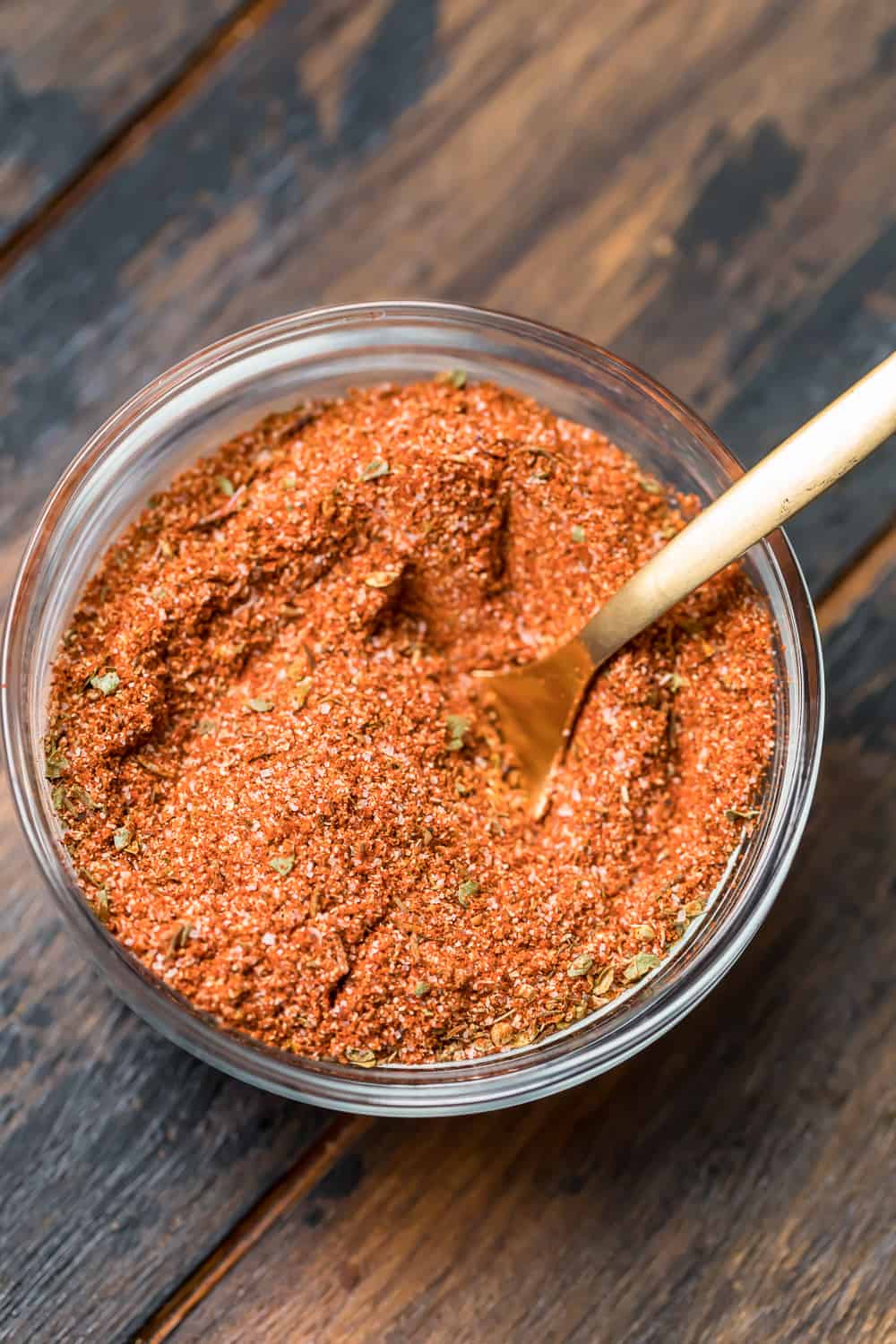 Have you tried this Blackened Seasoning recipe? I'd love to hear from you in the comments below!