This Blackened Salmon recipe is seasoned with bold spices. It makes a delicious dinner, in just 15 minutes! The mix of crispy and tender textures is divine, perfect for a quick and delicious weeknight dinner.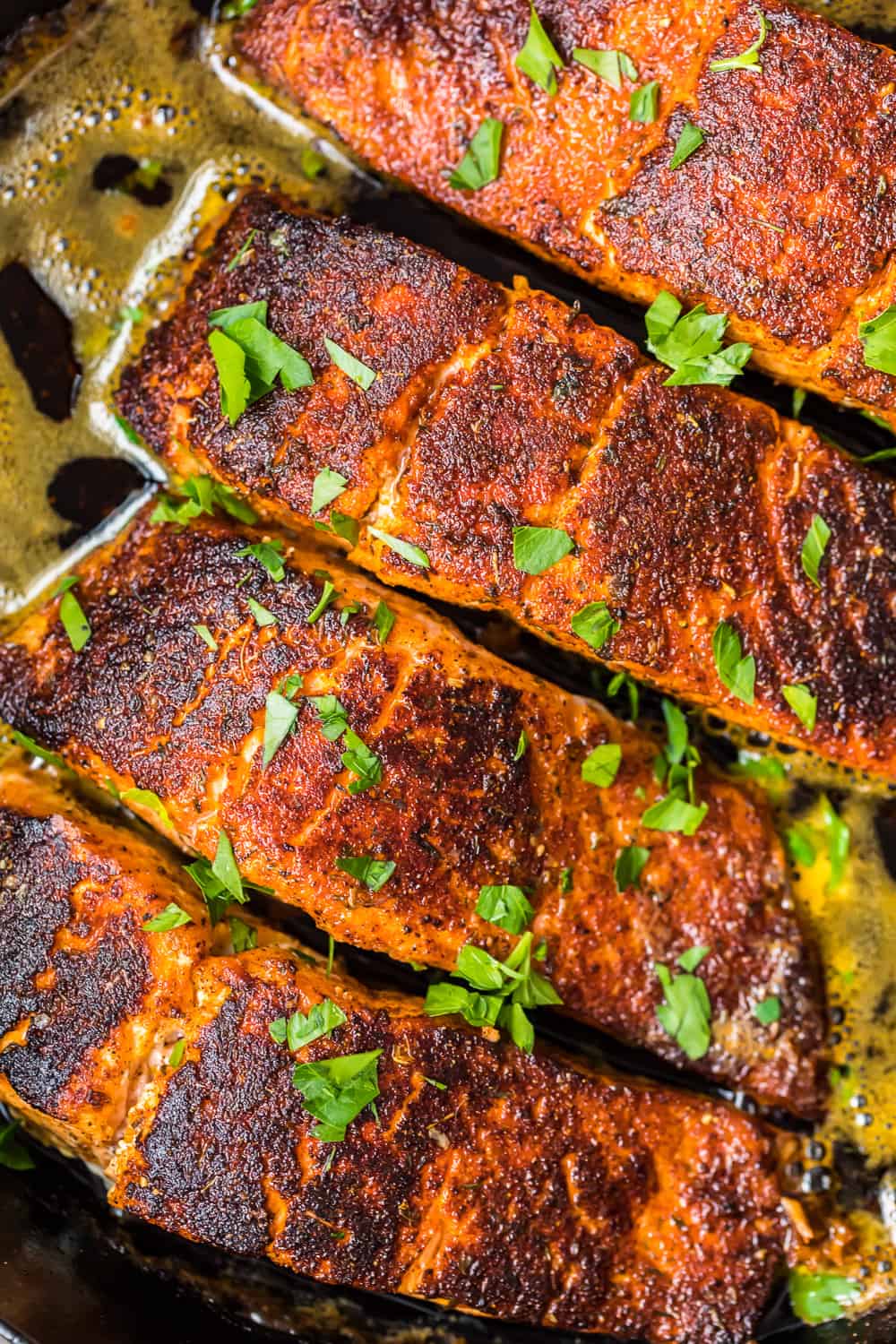 This Blackened Salmon recipe is a versatile dish that can be paired with so many sides, perfect mix it up for your weeknight meal plan. An addictive blend of savory, spicy and sweet seasonings are coated on each fish fillet, adding delicious flavors and textures while it cooks.
How To Make This Blackened Salmon Recipe – Step By Step
While the oil heats, sprinkle the flesh side of the fillets with salt. Spread the
Blackened Seasoning
on a plate and press the flesh-side of the salmon into the seasoning.
When the skillet and oil are ready, remove the skillet from the heat. Press the salmon fillets, one-at-a-time (flesh side down) into the oil in the skillet. Set the skillet back over medium heat and cook about 2-3 minutes or until the salmon is blackened but not burned.
Turn the salmon fillets over and continue cooking (skin side down) until the skin is crispy, 4-6 minutes.
Transfer the fillets to a serving platter, sprinkle with lemon zest and juice and serve immediately.
Enjoy!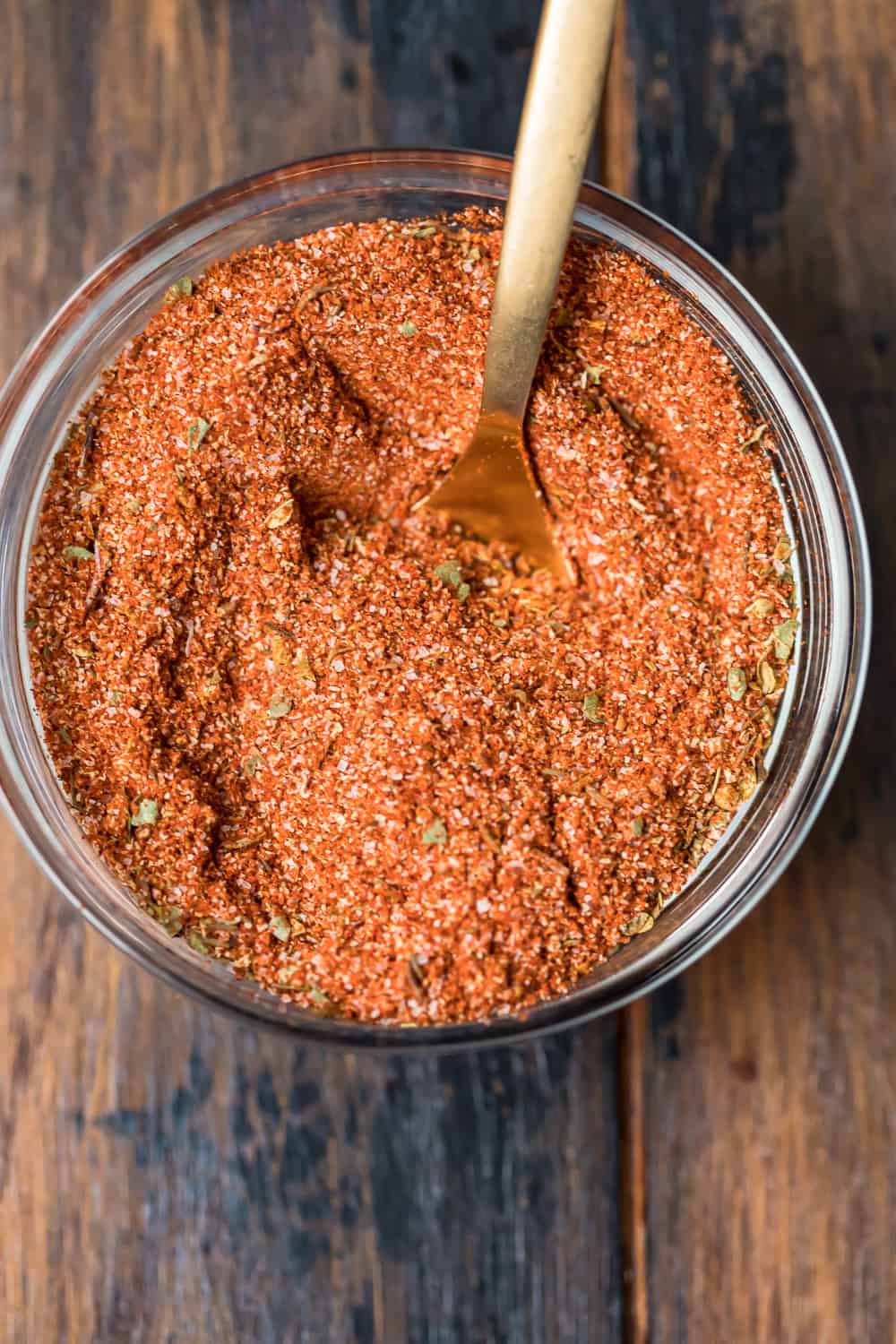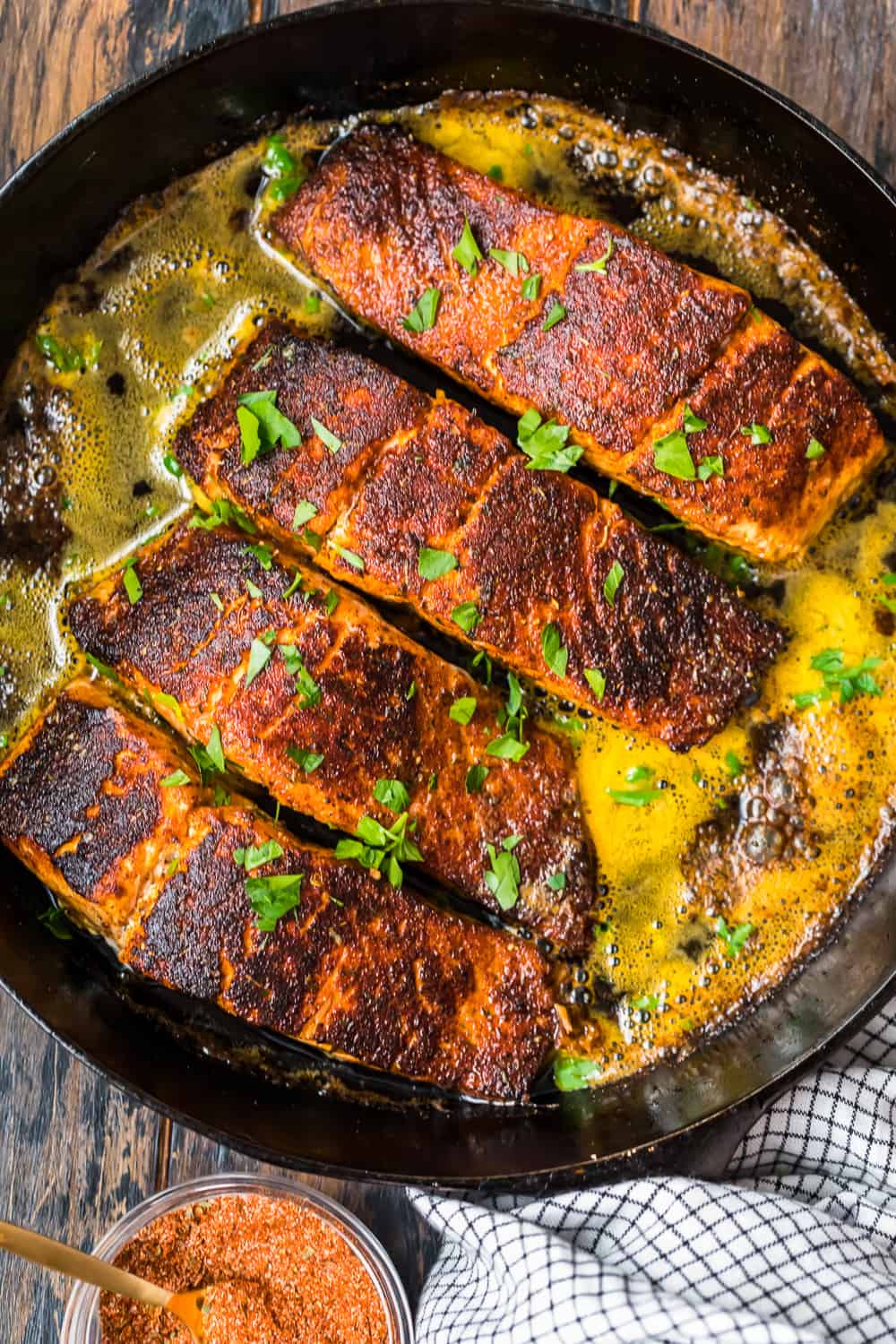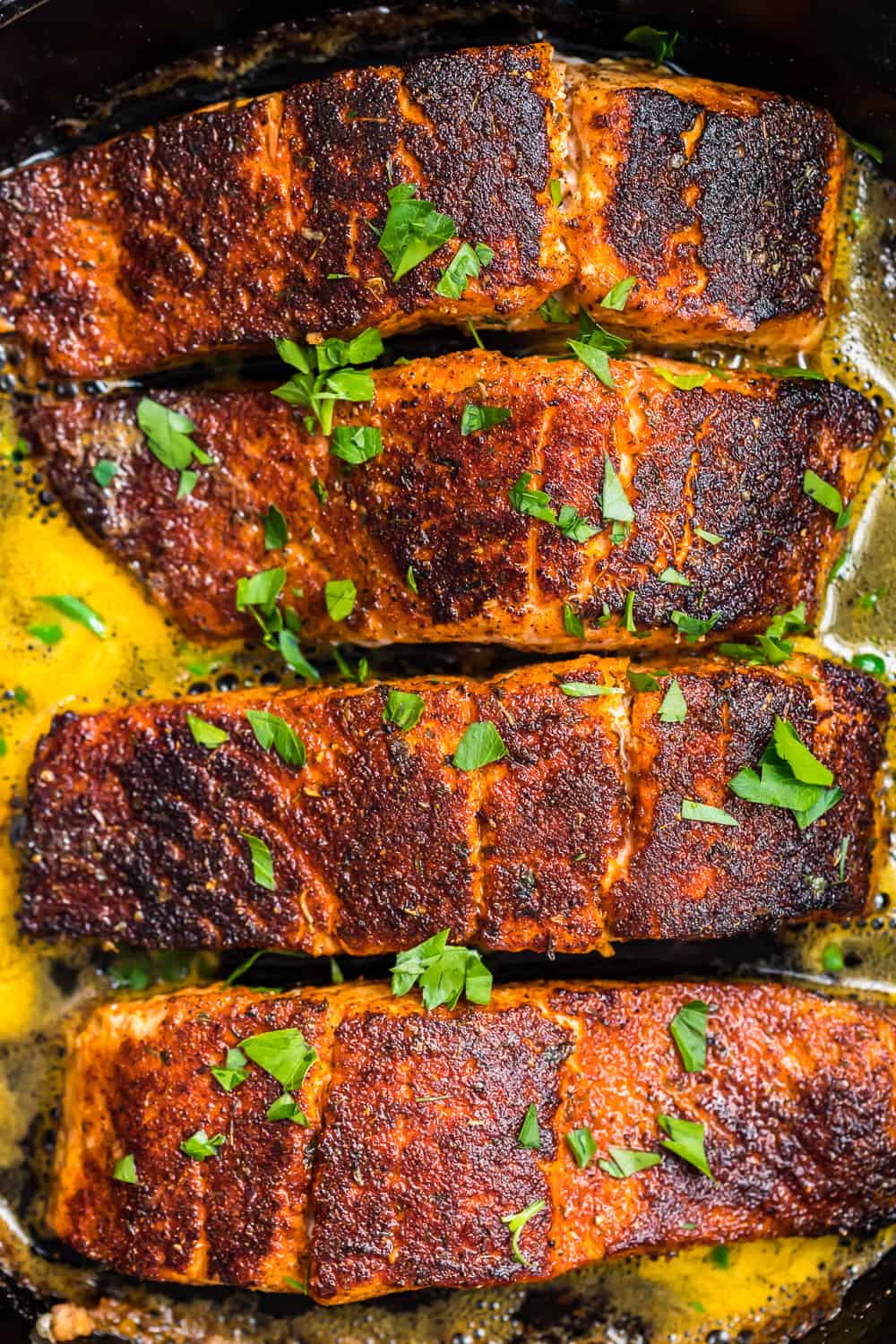 What Is Blackened Salmon?
Blackened Salmon is a style of cooking which involves coating the salmon with butter and a special spice seasoning, and then frying it over a very high flame. It creates salmon with crispy coating and tender flaky middle. The balance of heat, savory notes, and sweetness from the spices get enhanced when cooked in the oil to help the fat-soluble flavors intensify.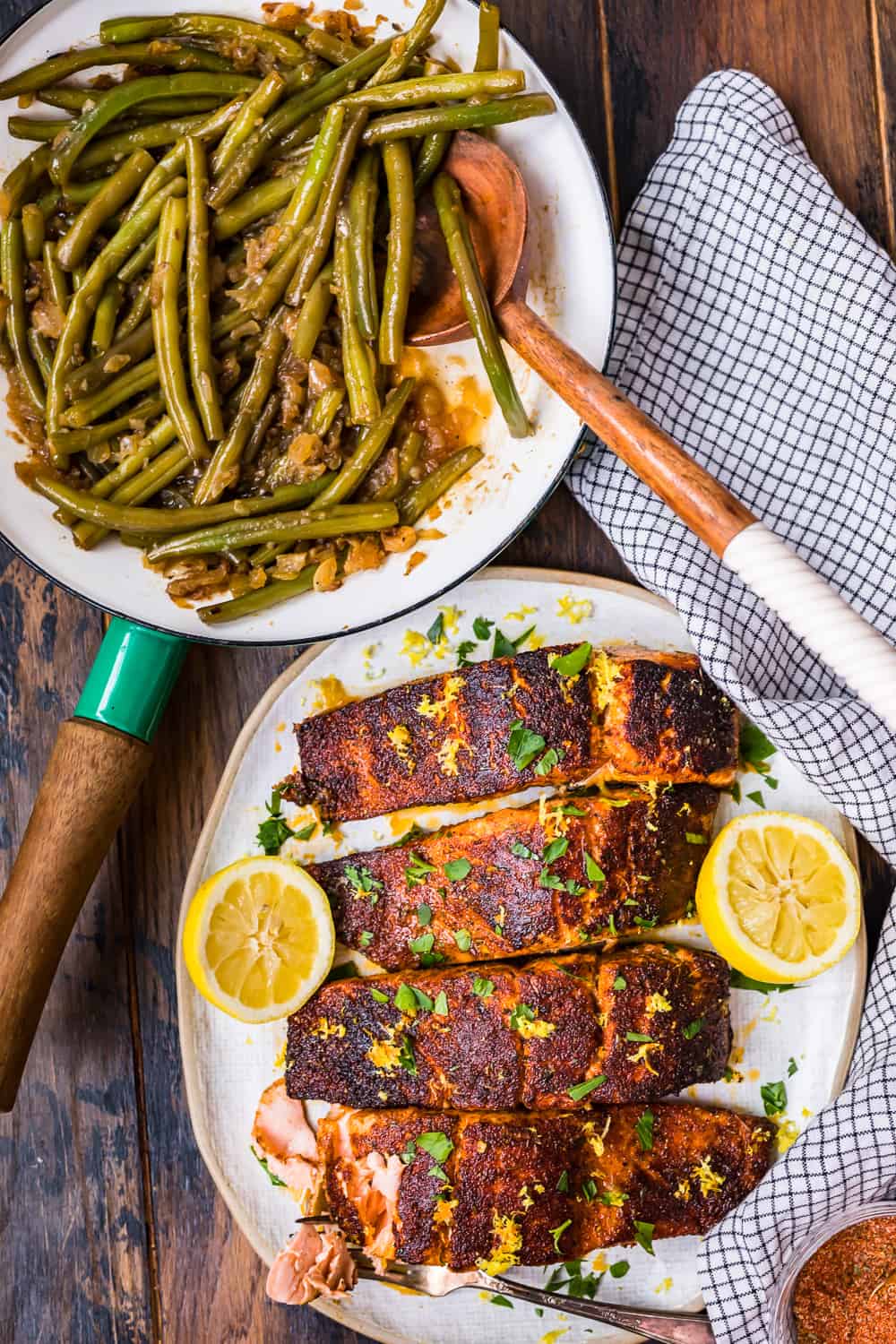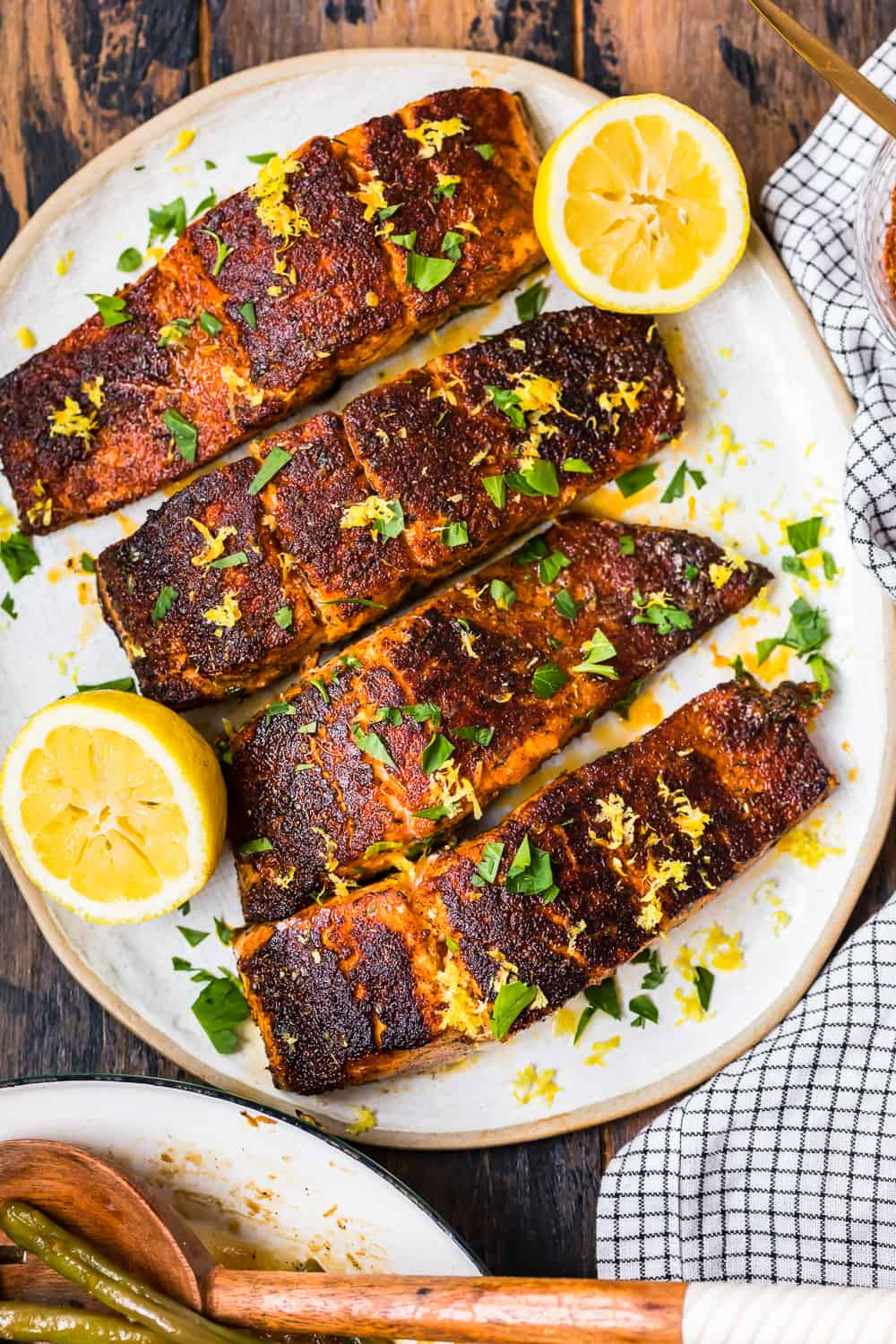 How Long Does Cooked Salmon Last In The Fridge?
There are countless ways to prepare salmon. Because it's a healthy option with a quick cook time, it's perfect for those who meal prep.
According to the USDA, cooked salmon leftovers should be eaten within three to four days. However, you can technically store the leftovers for up to seven days tops, although you will be compromising both taste and safety.
What Goes With This Blackened Salmon Recipe
This blackened salmon is a versatile dish, green beans and asparagus are good when in season. Or keep it simple and low calorie by just pairing a salmon fillet with a simple green salad and skipping the starch. Since blackened salmon is a kind of Cajun dish, you could go with more traditional Southern sides if you wanted. I like to pair this with these green beans and bacon.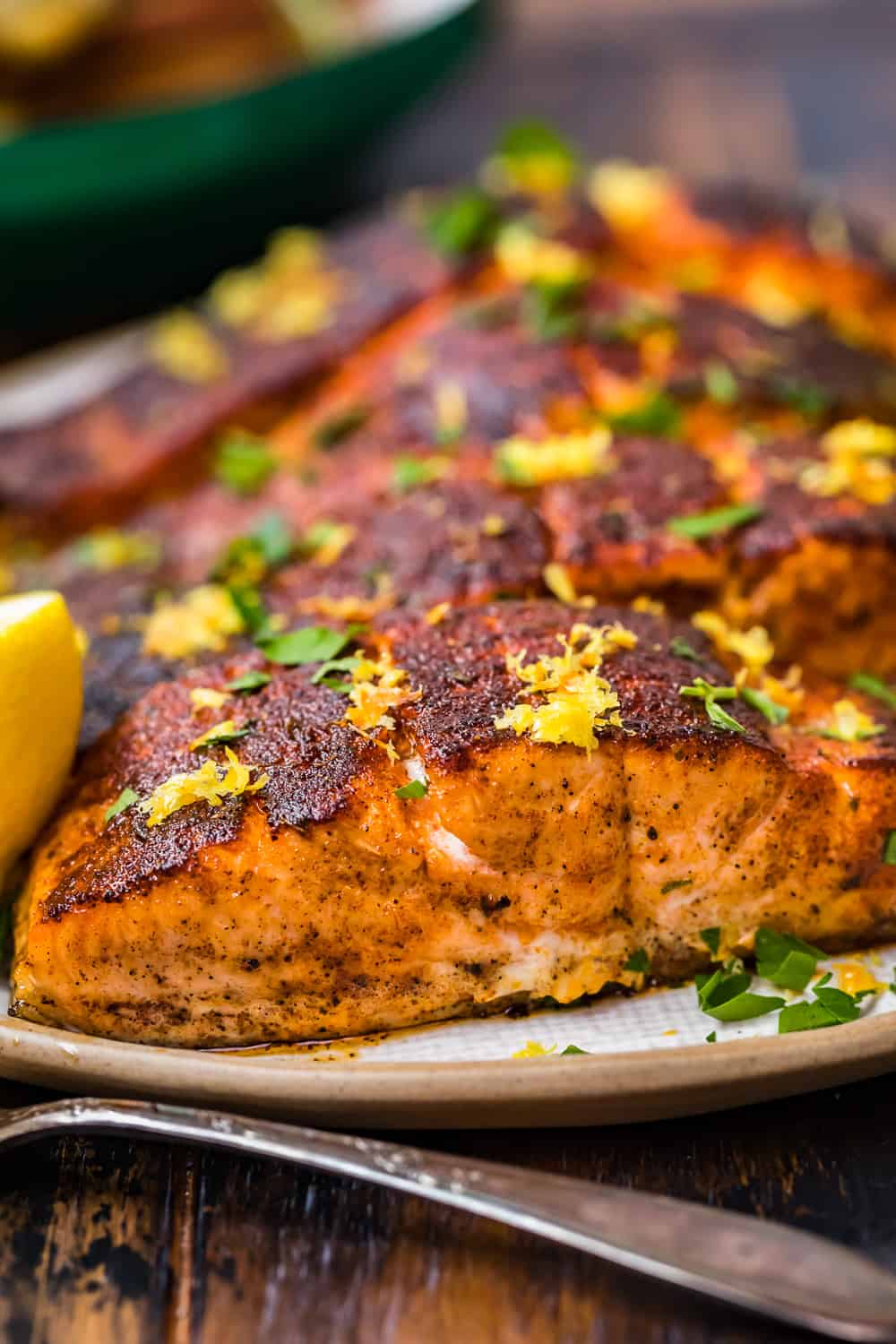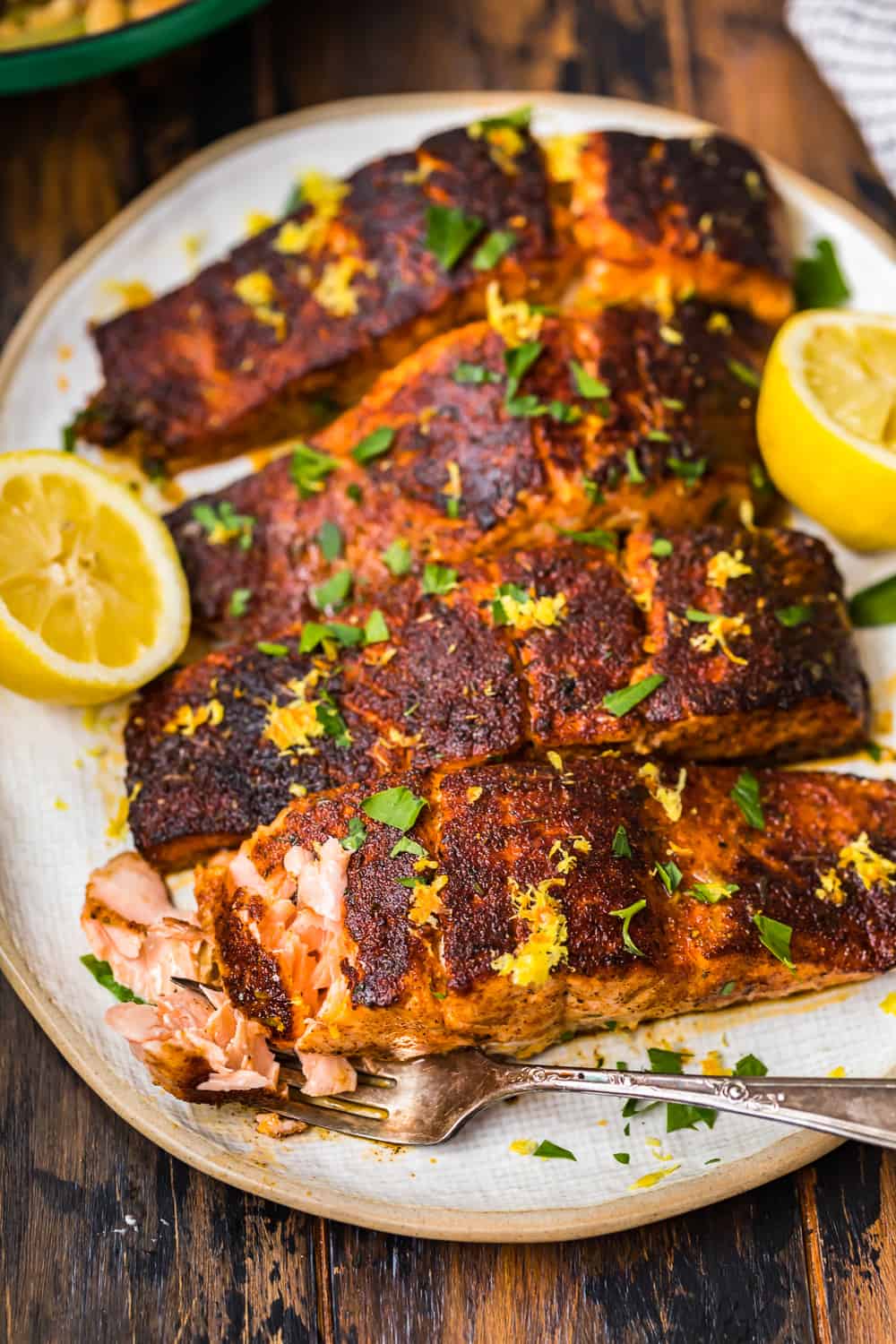 Top Tips For This Blackened Salmon Recipe
Make sure your oil is really hot, before adding the salmon, to the point of smoking.
Adding a small amount of brown sugar to the blackening spice mixture not only adds a hint of sweetness but also accelerates the browning on the surface of the fish.
For extra crispy salmon you can leave the skin on.
Sprinkle with lemon zest.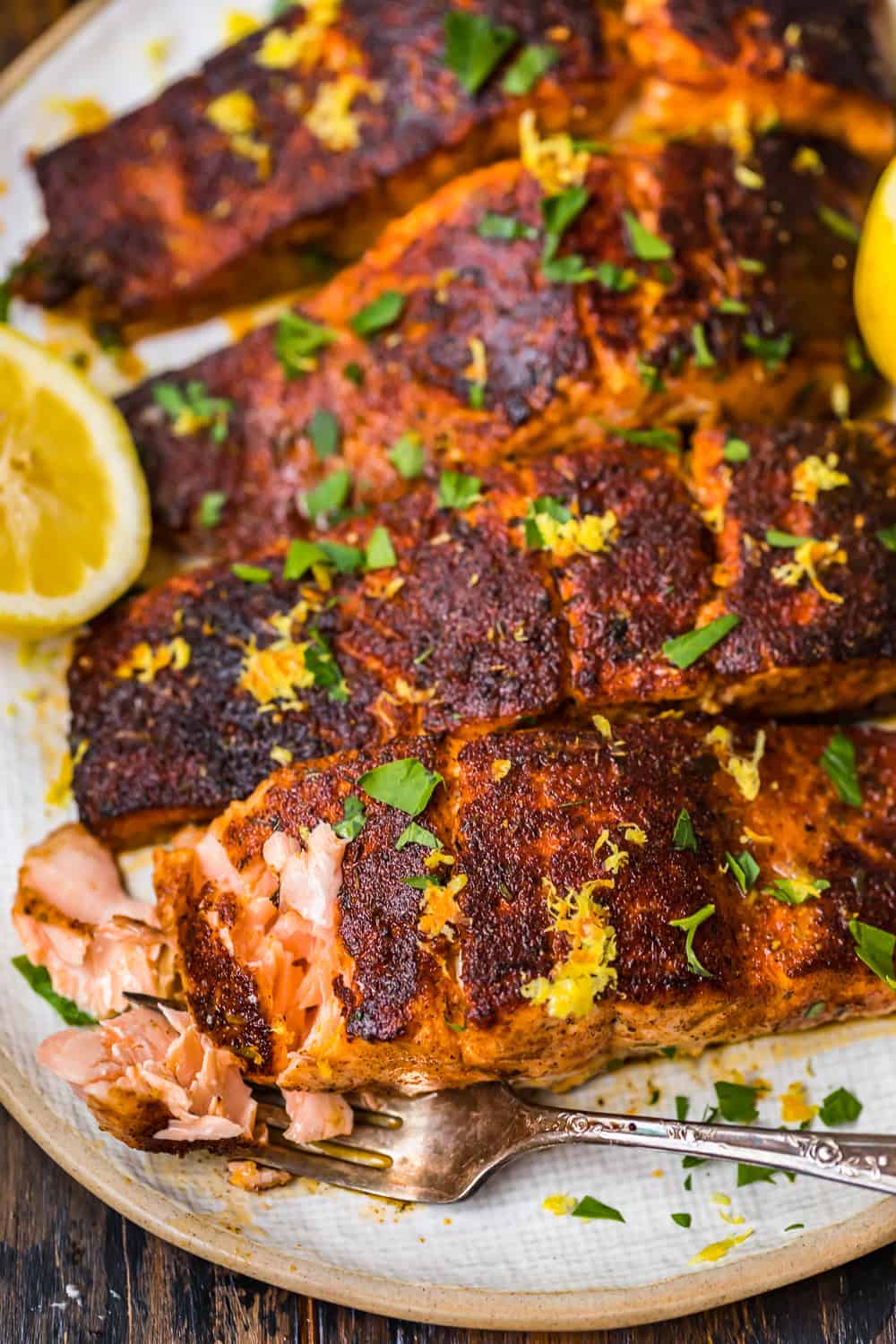 Have you tried this Blackened Salmon recipe? I'd love to hear from you in the comments below!