This homemade chili seasoning will add the perfectly spiced punch to your chili recipes! Packed with all the good stuff – like smoked paprika, dried lemon peel and cumin – it's the perfect balance of heat and flavor!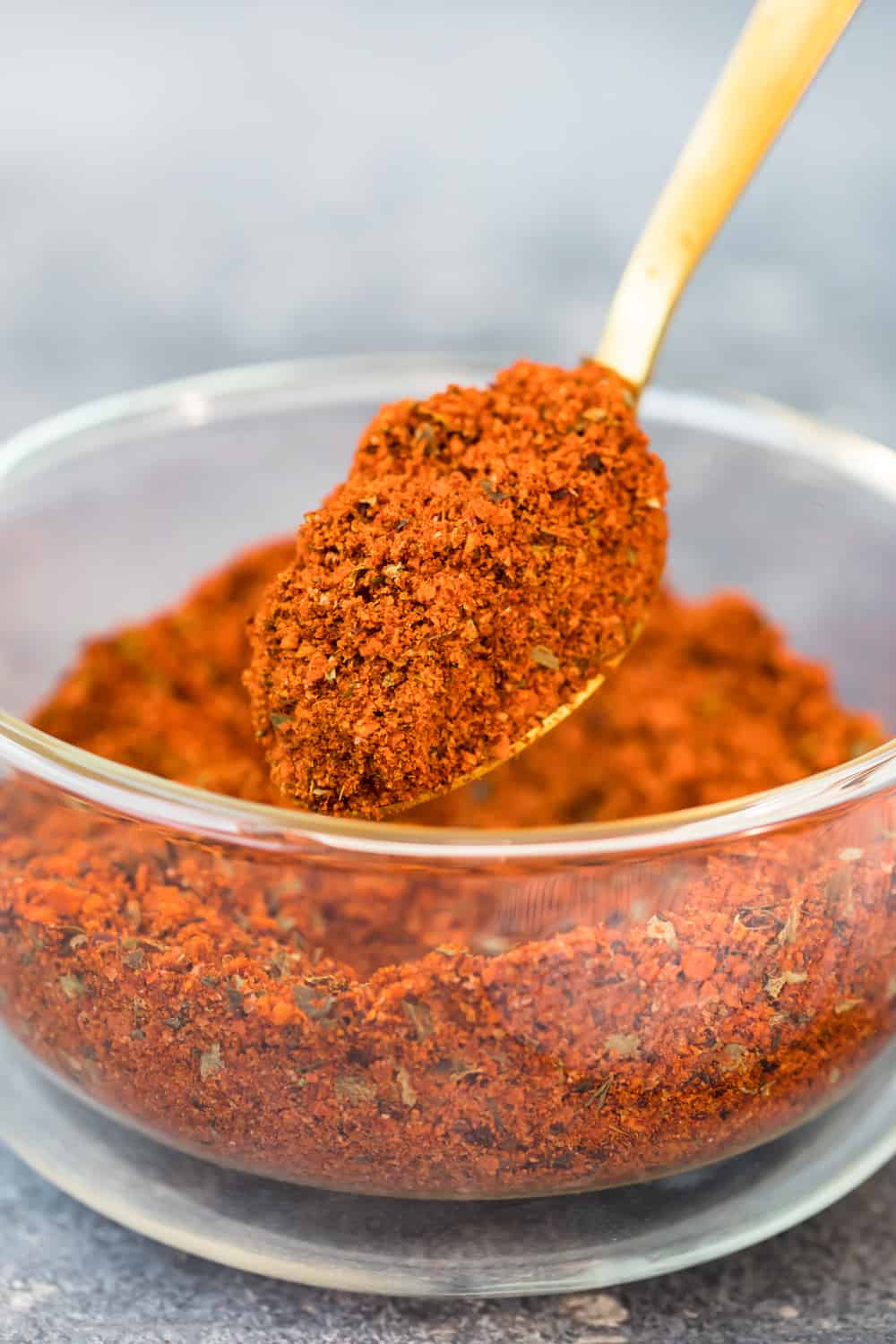 Homemade Chili Seasoning
There's not much better than a warm, rich and comforting chili, be it meat of vegetarian. This chili seasoning is guaranteed to punch up in chili dish, can easily be made at home. In fact, I bet you have all the ingredients in your spice cabinet right now.
How To Make Homemade Chili Seasoning – Step By Step
Be sure to see the recipe card below for full ingredients & instructions!
Whisk together all ingredients in a medium bowl.
Keep in an airtight container, in a cool dry place, up to 3 months.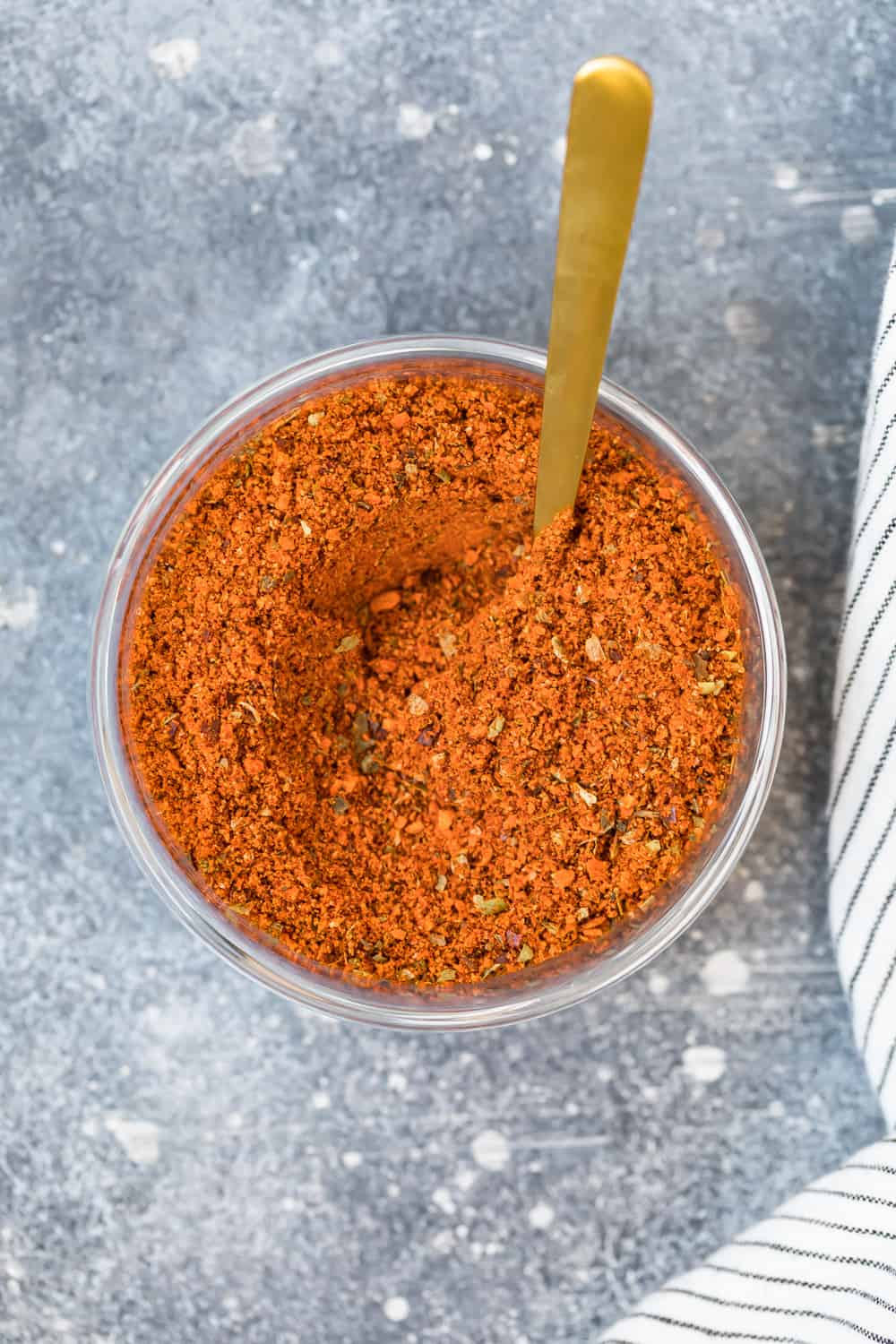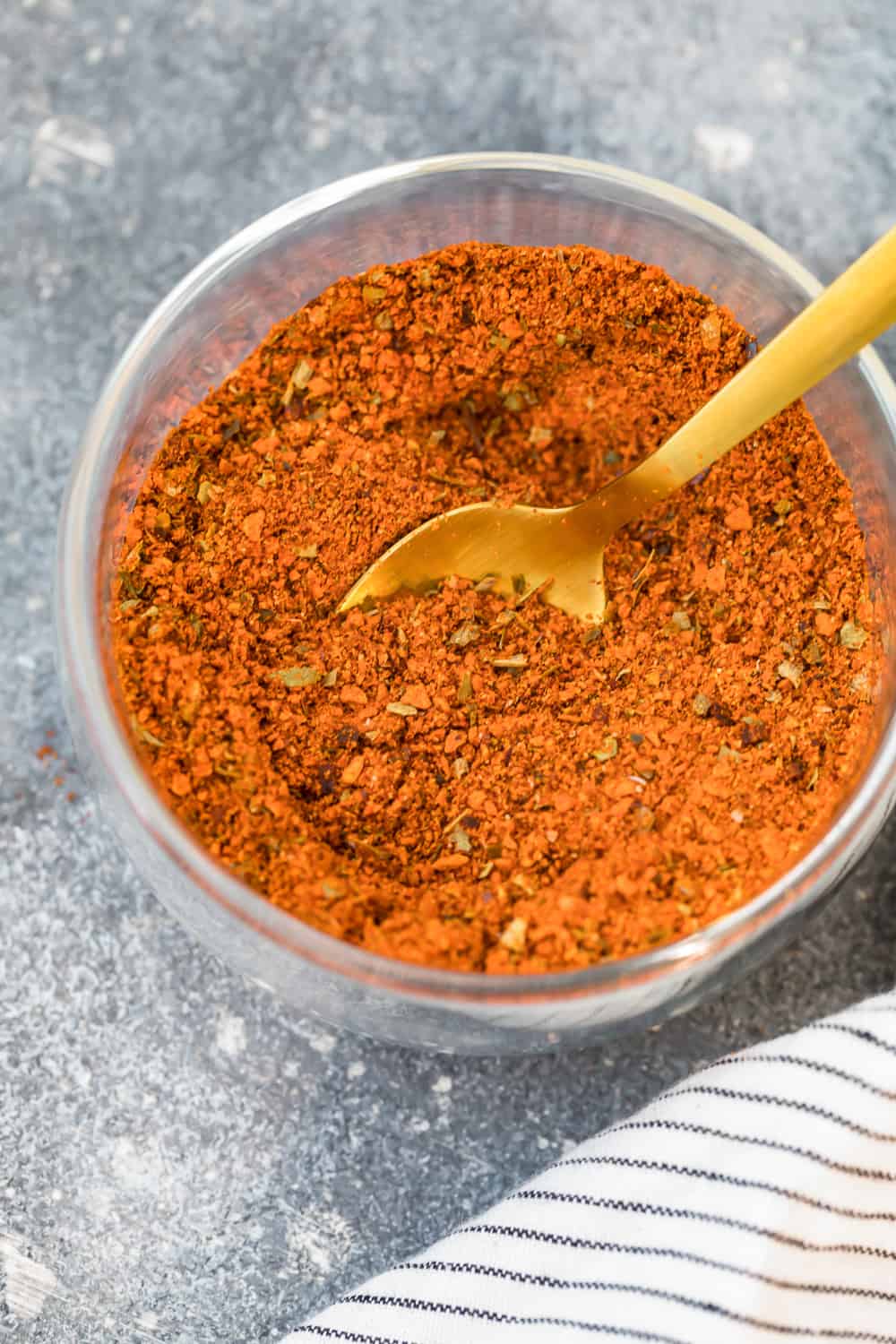 Homemade Chili Seasoning
Homemade chili seasoning is not only a lifesaver when you are in a pinch, it's also far cheaper to make your own chili seasoning than to buy it in the packages.
Not to mention you also skip the " fillers" that are in the packaged chili seasonings as well. Whipping up a batch of homemade chili seasoning means that you get to add your own herbs, control your heat levels, without a filler in sight!
Other Ways Of using Chili Seasoning Mix
This homemade chili seasoning doesn't just marry well with chili! Sprinkle on potatoes before roasting for chili roasted potatoes, you can add to meat or marinades before grilling or add to other tomato-based or vegetable soups for a flavor boost.
You can use in place of taco seasoning if needed.
Is Taco Seasoning The Same As Chili Seasoning?
Most often, chili seasoning is a mix of 5-8 spices including chili powder, cumin, garlic, oregano, and others. Chili seasoning is similar to homemade taco seasoning and fajita seasoning, with many of the same ingredients but has more of an emphasis on chili powder.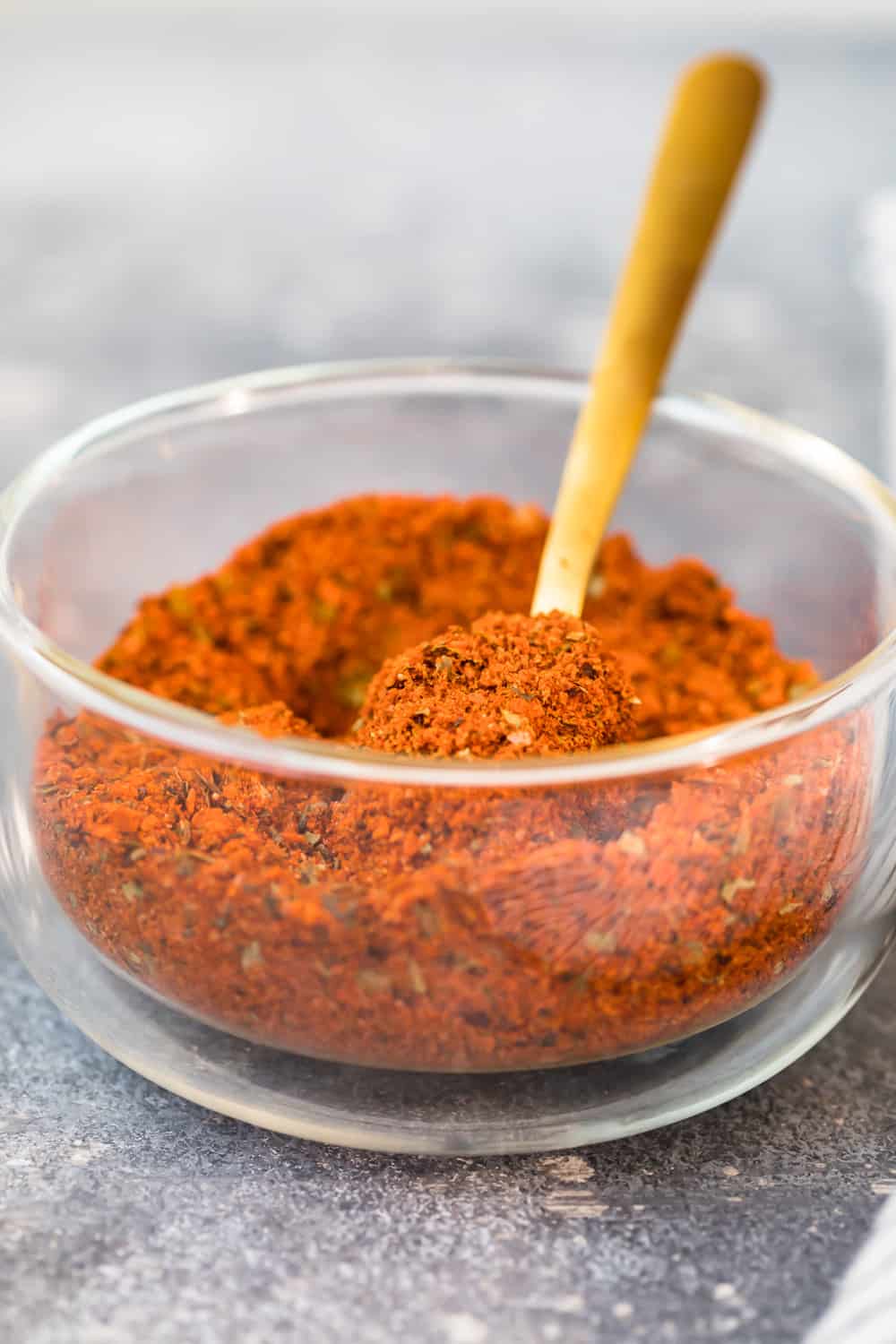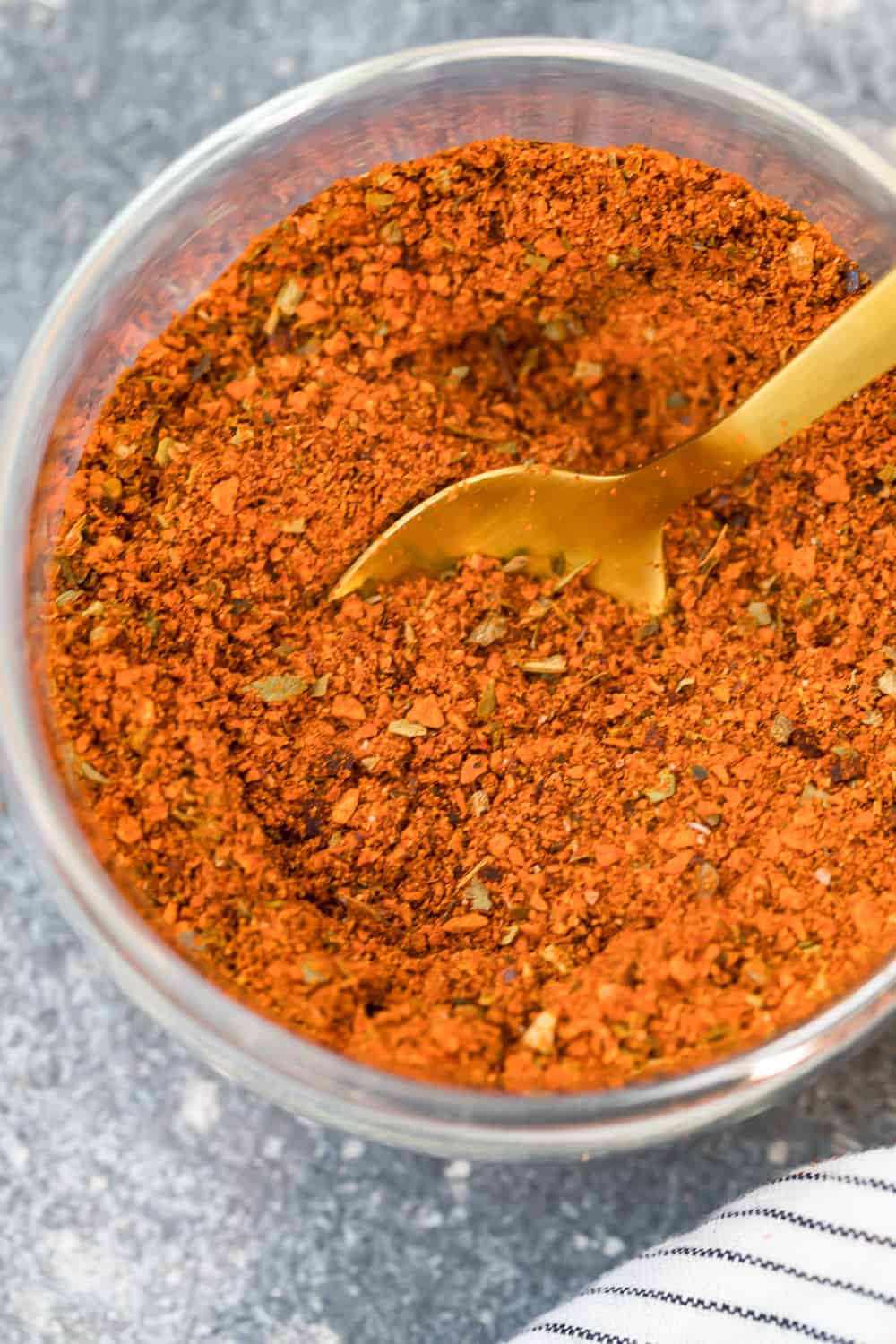 Top Tips For This Homemade Chili Seasoning
Chili powder can vary in heat from brand to brand, so make sure to give yours a taste before making your chili. If the chili powder you are using is spicy, you can reduce or eliminate the jalapeno pepper from this recipe.
Use fresh spices when making any homemade spice blend, for optimum flavor. If you spices have been sitting in your spice cabinet for over 6 months, it is time to toss them.
Store the seasoning in an airtight container, it should be for a couple of months.
If you don't have smoked paprika you can use regular paprika.
Check Out These Delicious Chili Recipes
If you make this recipe be sure to upload a photo in the comment section below or leave a rating. Enjoy!