I don't post any recipes that I don't really really like, but this recipe, I LOVE.  I wish i had about 20 more Caprese Tarts to eat right about now.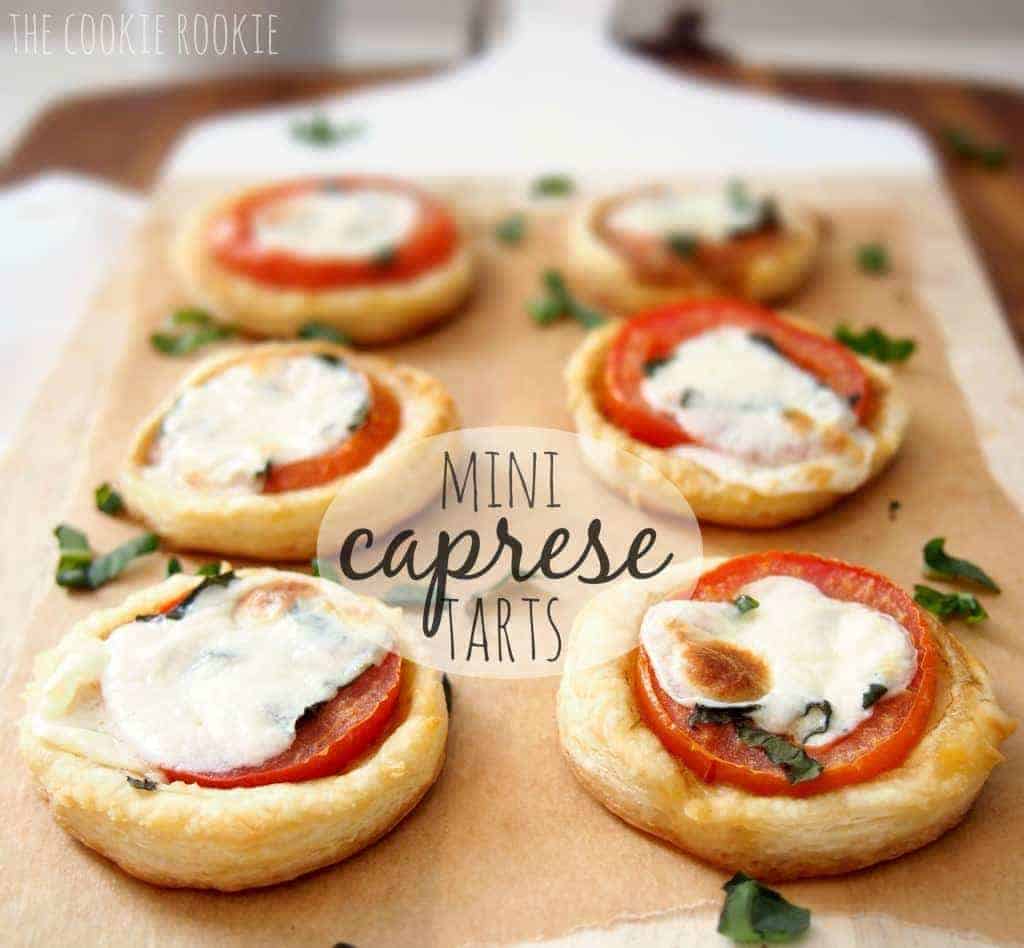 Caprese salad is one of my all-time favorite flavor combinations.  There's just something about whole milk mozzarella, fresh basil, tomato, and balsamic.  Its so light, fresh, and delicious.  Throw some puff pastry dough in there…and you have my heaven.  I"m a new believer that Mini Caprese Tarts are the perfect appetizer!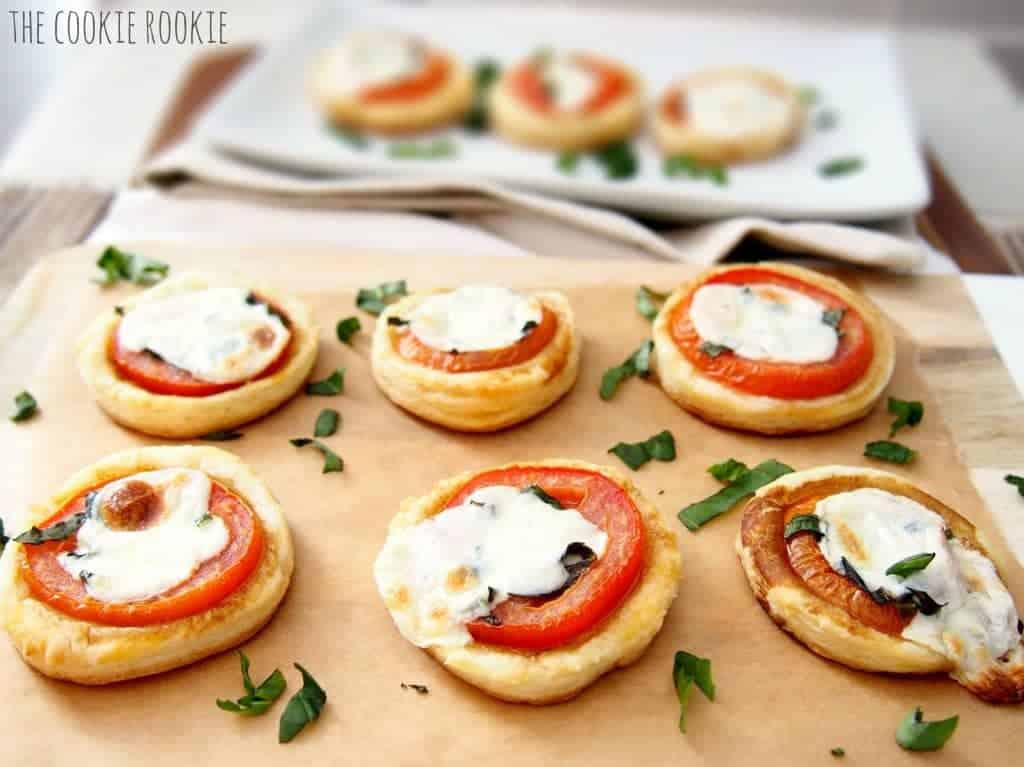 Appetizers are my thing.  I love good dips, nachos, or spicy chex mix.  But these caprese tarts…they're out of this world.  And the best part?…they're SUPER simple.  4 ingredients and done in 20 minutes total.  My kind of food.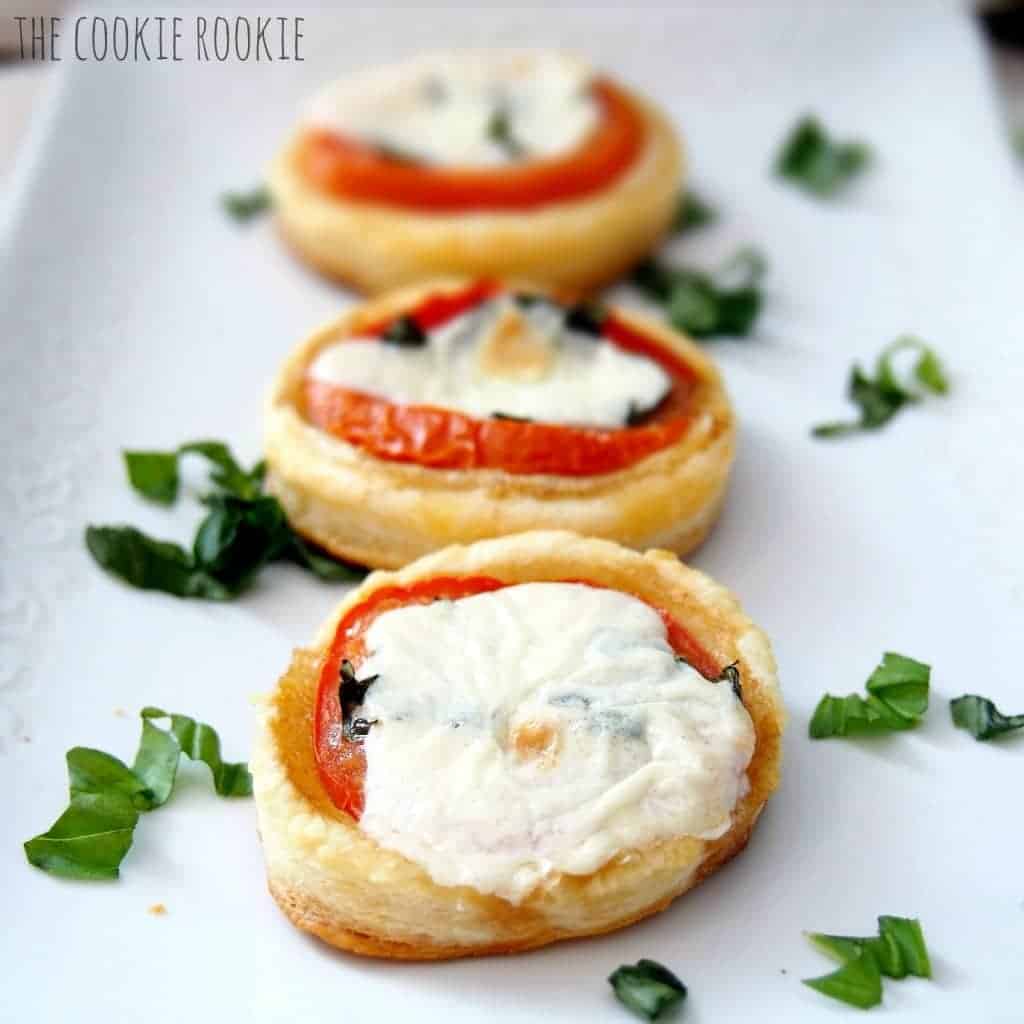 These are going to be my potluck contribution for every party I go to for the rest of my life.  IF I can get them out of the house before Pat eats them all.  That will be an accomplishment.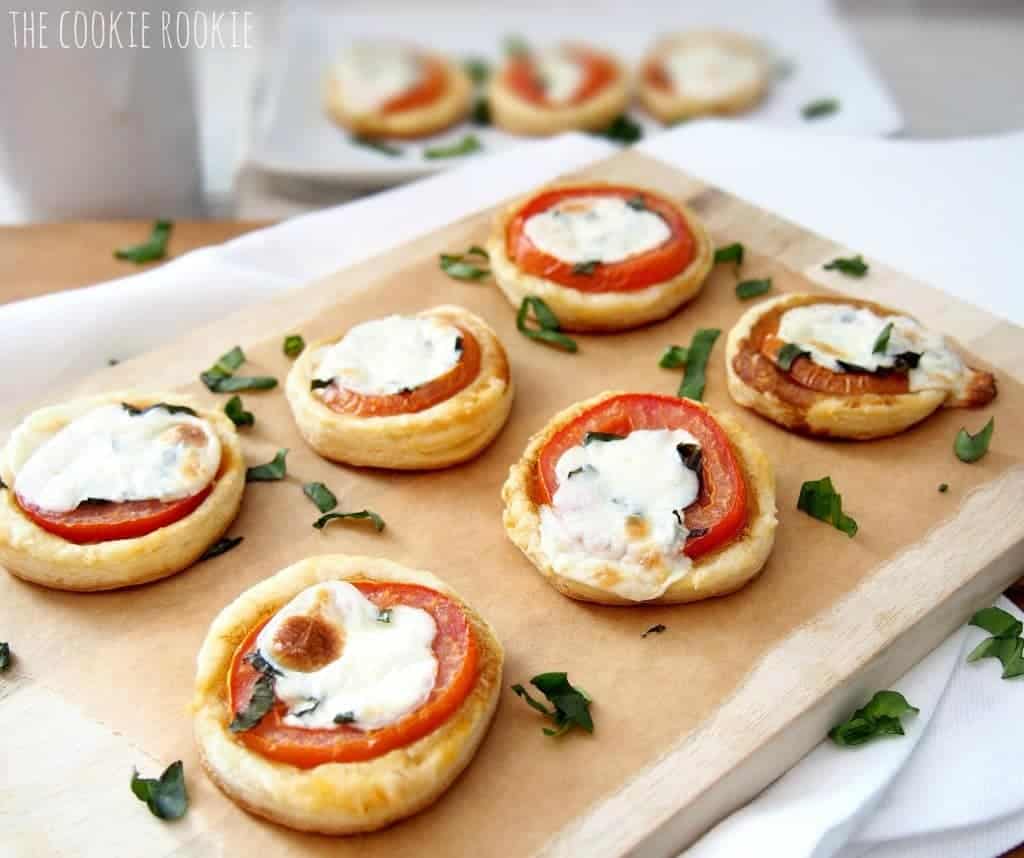 Enjoy!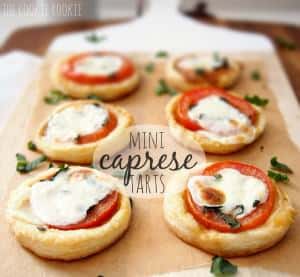 caprese tarts
cute and quick mini caprese tarts are the perfect appetizer!
Print
Ingredients
1

package puff pastry dough

5-6

roma tomatoes

sliced into 18 thin slices

6

ounces

fresh whole milk mozzarella

cubed

balsamic vinegar

1/2

cup

chopped fresh basil
Instructions
preheat oven to 425F

roll out dough on a powdered surface

using the top of a wine glass (or biscuit cutter if you have one), cut out 9 circles per sheet of puff pastry.

place circles on parchment lined baking sheet. if you don't have parchment paper, you can lightly spray a baking sheet

using a knife, scour a inner circle into each puff pastry, about 1/4 of an inch in. pierce the center of each circle 2-3 times

place a slice of tomato on each circle

drip 3-4 drops of balsamic onto each tomato

top each tomato with some fresh basil

place a cube of mozzarella on each tart

bake for 12-15 minutes or until puff pastry is fully cooked and golden brown

enjoy!
CHECK OUT COOKIE ROOKIES OTHER MYCOOKINGSPOT SUBMISSIONS:
WHITE CHOCOLATE VALENTINE'S BARK: