Buffalo Wings are a must for tailgating! This crispy baked buffalo wings recipe is covered in our homemade buffalo sauce for the perfect hot and spicy flavor. Baked Buffalo Chicken Wings are a real crowd pleaser and perfect for game day parties. You're going to love these crispy buffalo wings!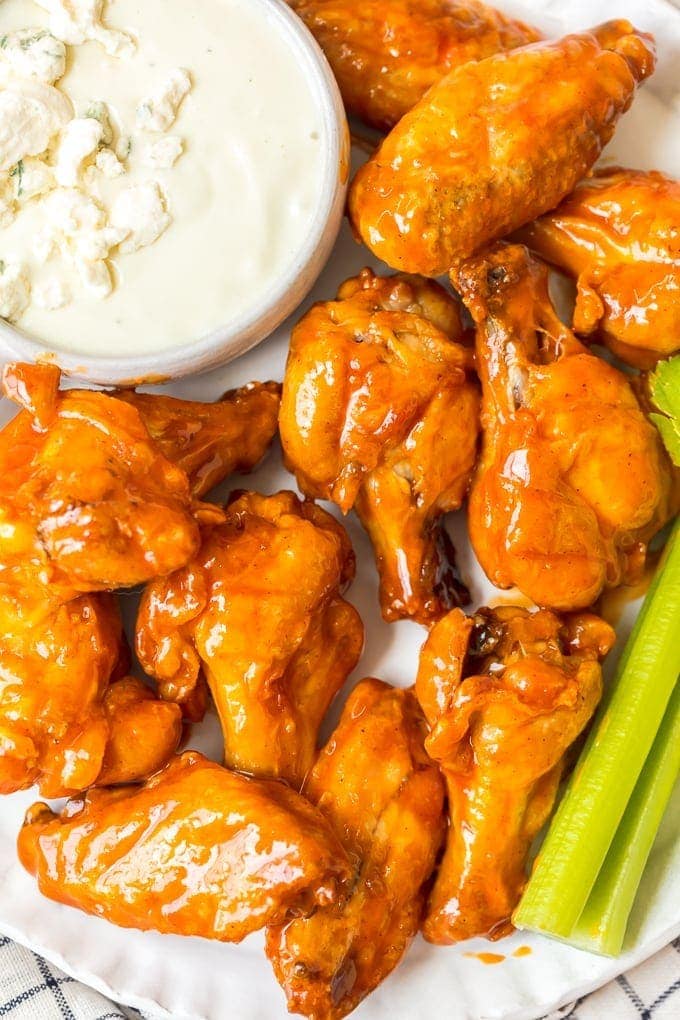 Buffalo Wings
Baked Buffalo Wings are a healthier alternative to the usual fried version. These buffalo chicken wings are covered in our homemade buffalo sauce & they're absolutely delicious!
Buffalo Wings are one of my favorite game day appetizers. Everyone loves chicken wings, and this crispy baked buffalo chicken wings recipe is a true crowd pleaser.
There's nothing like a crispy baked chicken wing covered in spicy homemade buffalo sauce! These crispy buffalo wings wouldn't be complete without it. I showed you how to make buffalo sauce in another post, and now you can slather that allll over these baked buffalo chicken wings! Hot, spicy, and just a little bit sweet, just the way I like it.
Make these hot wings for your next game day party and serve them with a side of homemade ranch.
These Buffalo Wings with Homemade Buffalo Sauce are gonna make all of your game day guests so happy!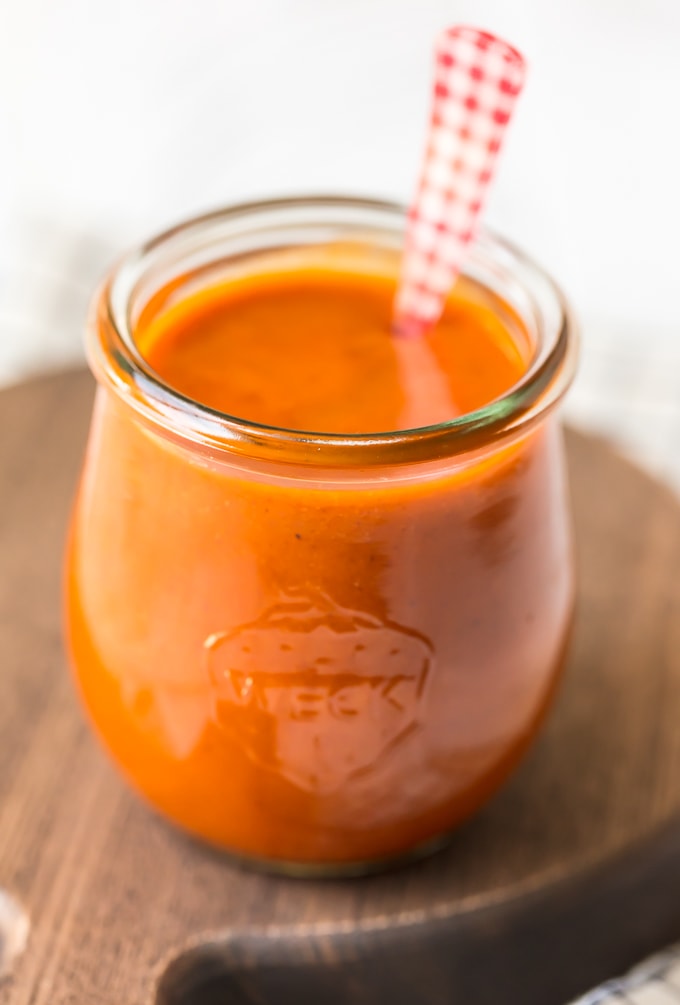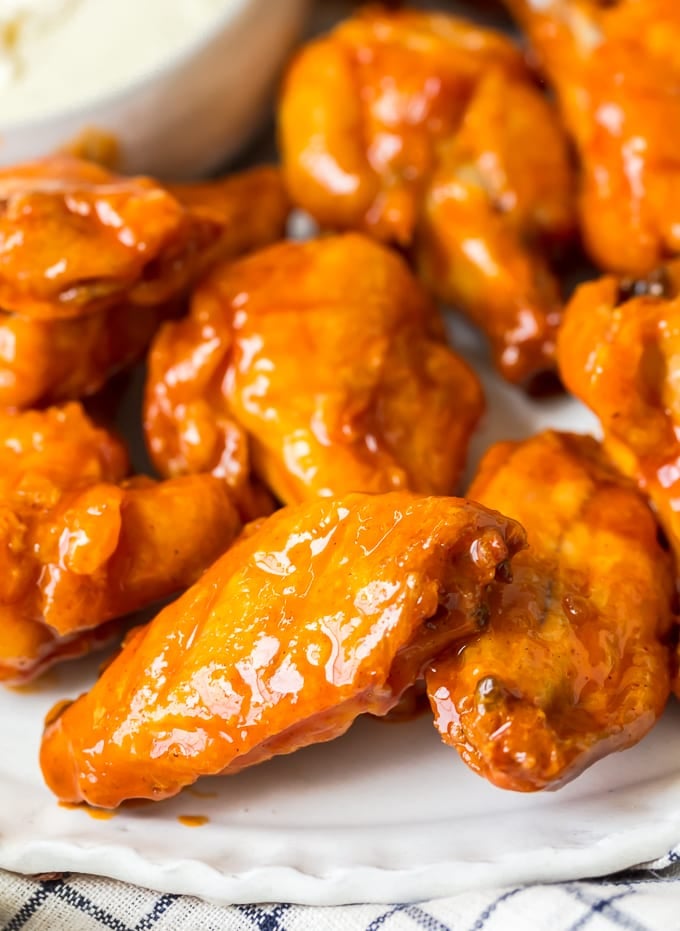 Baked Buffalo Wings (with Homemade Buffalo Sauce)
Oven baked buffalo wings are hot, crispy, and so perfectly delicious! I love the spicy flavor of these baked wings and I can't get enough of them!
I'll be serving them at every game day party along with my other buffalo wing recipes, because you can never have enough chicken wings, right? And of course I'll prepare all the amazing dipping sauces to go with them.
But this baked buffalo wings recipe wouldn't be complete without the homemade buffalo sauce to go with it. You HAVE to try this easy sauce on your crispy buffalo chicken wings. It is so, so yummy!
We love to make these Crispy Baked Chicken Wings using Homemade Buffalo Sauce. You can do it too! It's SO easy!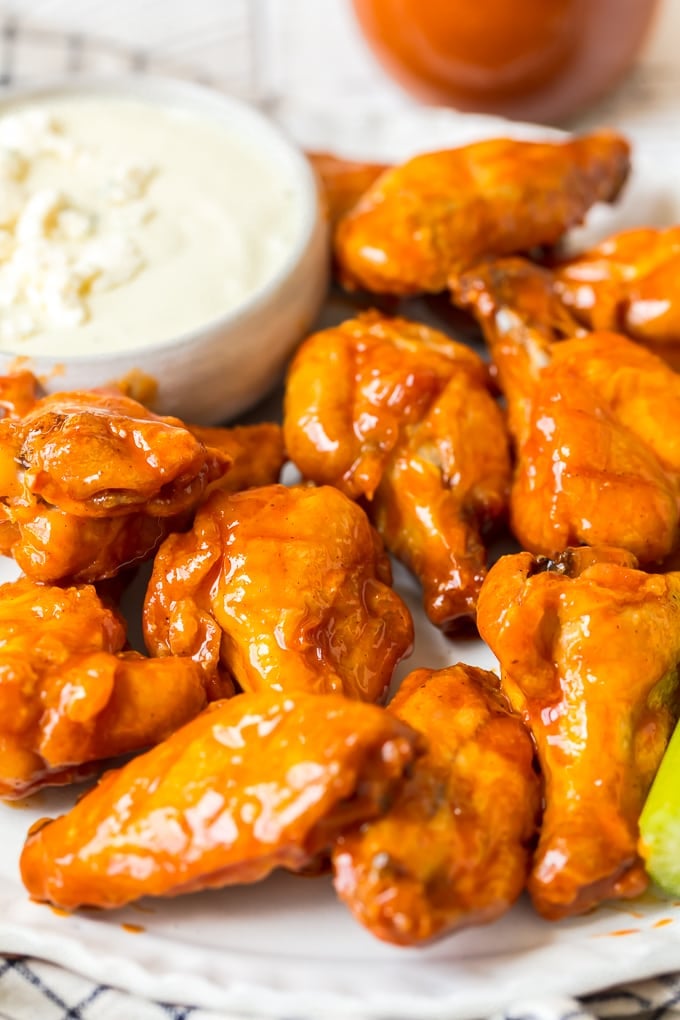 How to Make Buffalo Wings (Baked)
Traditional buffalo wings are fried, but I love this OVEN BAKED buffalo wings recipe because they get all the crispiness and flavor of a fried chicken wing without the fat and extra calories! Now I'm not saying that these buffalo chicken wings are HEALTHY, but I am saying that they are healthier. And that's good enough for me!
How to Bake Buffalo Wings:
Heat oven to 250°, spray baking rack with nonstick spray, & set rack over baking sheet covered in aluminum foil
Combine wings with baking powder & salt, then transfer to baking rack
Bake chicken wings for 30 minutes
Raise the heat to 425° & bake another 45 minutes
Remove from oven & let cool for 5 minutes
Toss the baked wings in homemade buffalo sauce
These easy buffalo chicken wings will come out super crispy, and you can coat them in as much (or as little) buffalo sauce as you like!
Be sure to watch the video to see the step by step process!
Check my guide to learn how to make chicken wings with all my best tips and recipes in one place.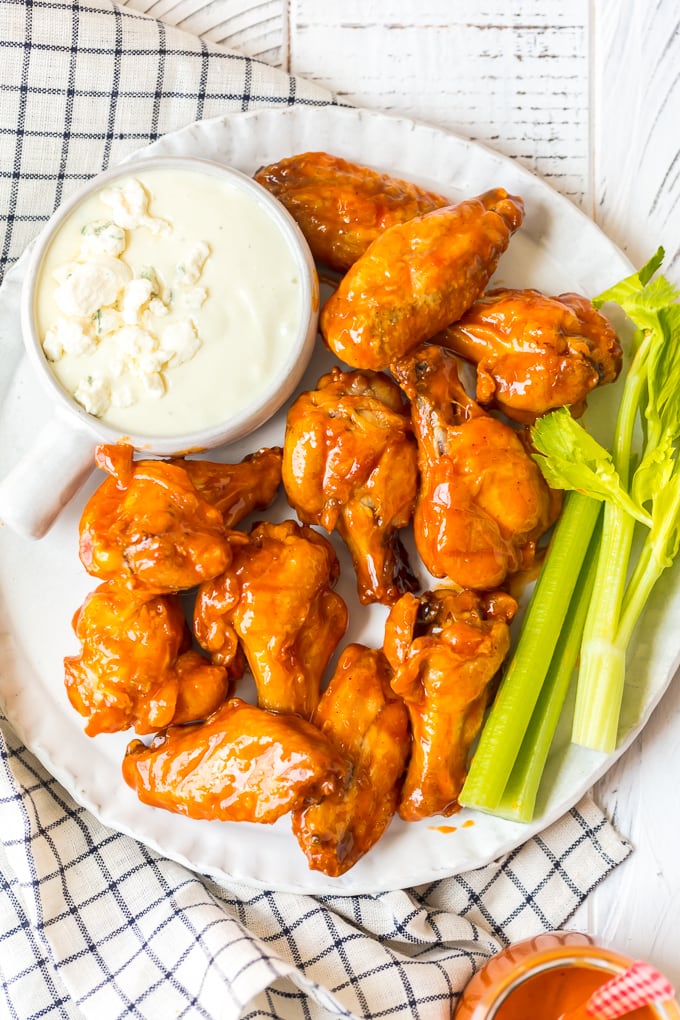 How long do you bake buffalo wings in the oven?
For this baked buffalo wings recipe, there are two steps for cooking. First, you'll bake them at 250° for about 30 minutes. Then you'll raise the oven temperature to 425° and bake them for another 45 minutes. I found that this is the best way to get them super crispy, which is how I prefer them!
So you'll be baking wings for a total of about 1 hour and 15 minutes. It's well worth the wait for the super CRISPY wings you end up with.
Do you cover baked chicken wings in the oven?
I did not cover the buffalo wings while baking them. They still stayed plenty moist, while the skin managed to get really crispy.
Why are they called buffalo wings?
Wings of a buffalo? Definitely not! These hot chicken wings are called Buffalo Wings because they were first served in Buffalo, New York. The sauce is key!
Chicken Wings or Buffalo Wings or Hot Wings? What's the difference?
Buffalo Wings are Chicken Wings and would be considered Hot Wings, but it's not necessarily true the other way around.
Chicken Wings can be any number of flavors (like this baked wing recipe that is not hot), but Buffalo Wings are always made with Buffalo Sauce.
The same idea goes for hot wings: They are any flavor of hot/spicy chicken wings, but not necessarily made with buffalo sauce.
What goes well with Buffalo Wings?
The classic way to serve buffalo wings is with a side of ranch or blue cheese and some celery sticks. That's how you'll often find them at restaurants, and it's a simple way to serve them at home or parties too. Both help to balance out the heat of the buffalo sauce.
But if you want some more substantial side dishes to serve with wings, try these: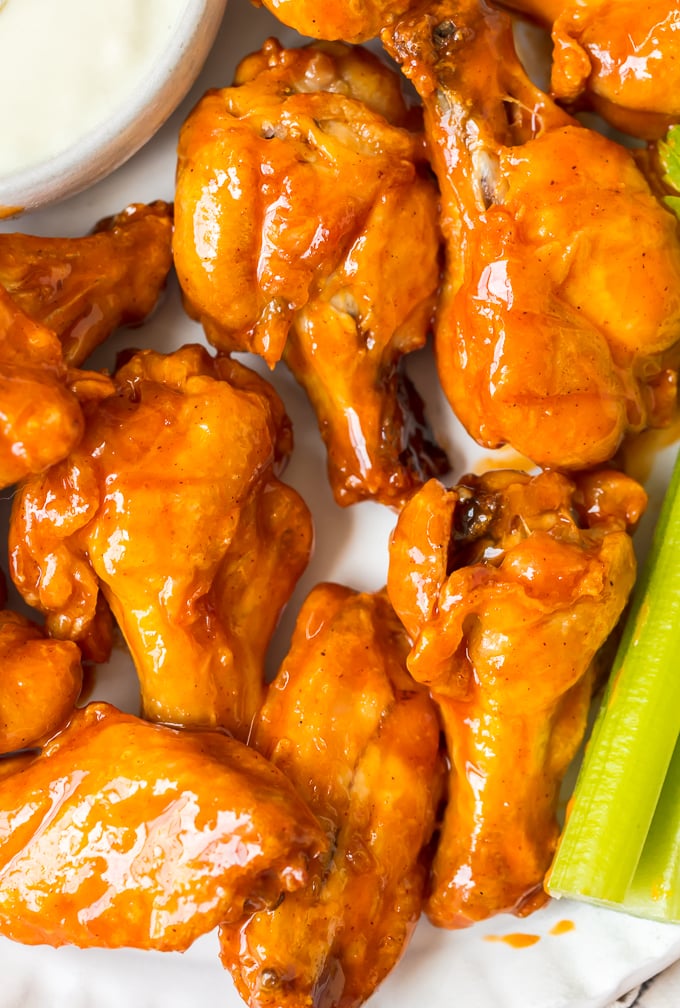 Make sure you try these baked buffalo wings as soon as possible! You're going to love how crispy these buffalo wings are, and with the homemade buffalo sauce, they'll be perfectly spicy. Serve these on game day, for Super Bowl Appetizers, or any time you're feeling like you need a great appetizer. The perfect appetizer for any occasion!
Watch the Video and See the recipe card below for details on how to make Buffalo Wings. Enjoy!
If you like buffalo chicken, you'll love these other recipes too: