Easy Soft Pretzel Bites, the perfect party food! ANYONE can make these and everyone will love them! I was scared to make these but they turned out So good and were oh so easy. WIN!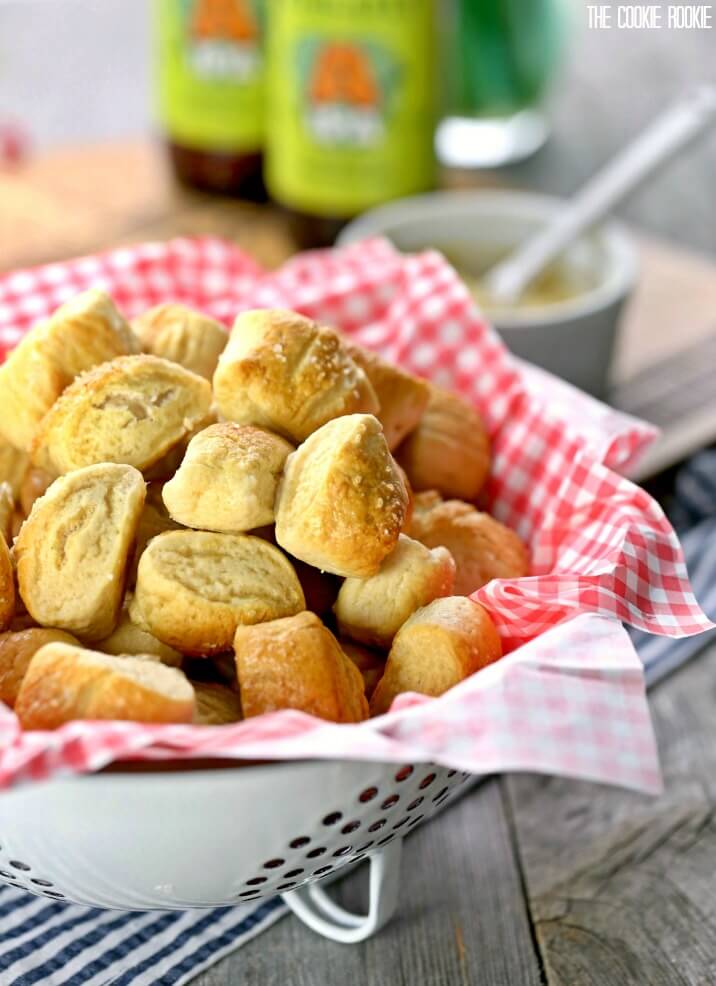 Learning to cook is a process.  There are still lots of recipes I look at and think "I bet I can't make that".  Just like before I started getting my feet wet in the kitchen, some recipes just still intimidate me.  I should have learned by now, most recipes are SO MUCH EASIER than you might think.  Baking and breads are still the types of things that give me pause.  My insecurities get the best of me, and there are still so many times I just don't even try.  But like I said, easier than you would think! I never imagined I would be making pretzel bites, but I'm just so glad I tried.  EASY, delicious, and fun!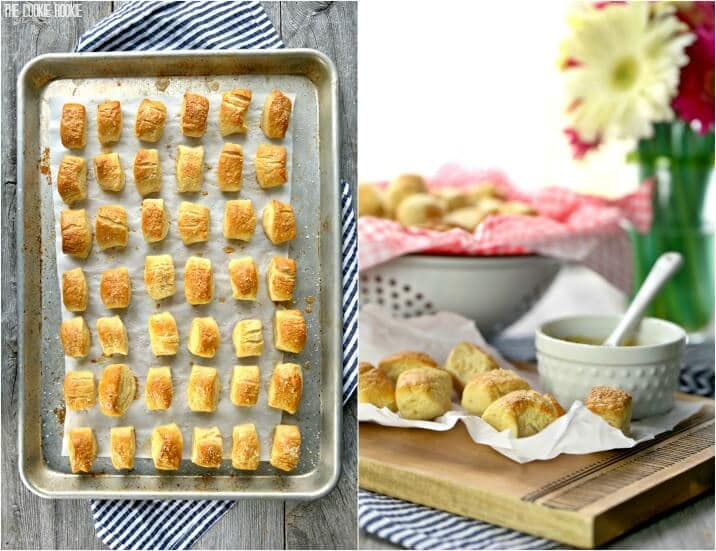 When I saw The Slow Roasted Italian's recipe on Pinterest, I was instantly drooling.  She has SO many amazing recipes on her site, but I've always wanted to try her soft pretzel bites.  She does such a great job of explaining her recipes and making them attainable for anyone, even me! :) And if I can do it, you can do it!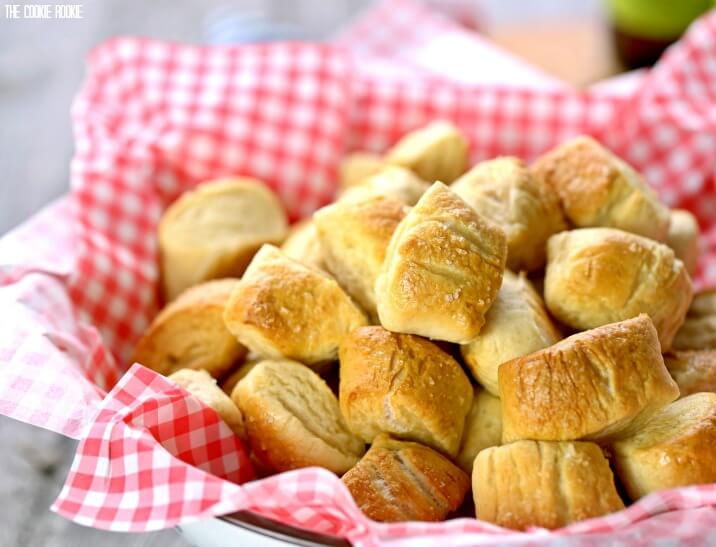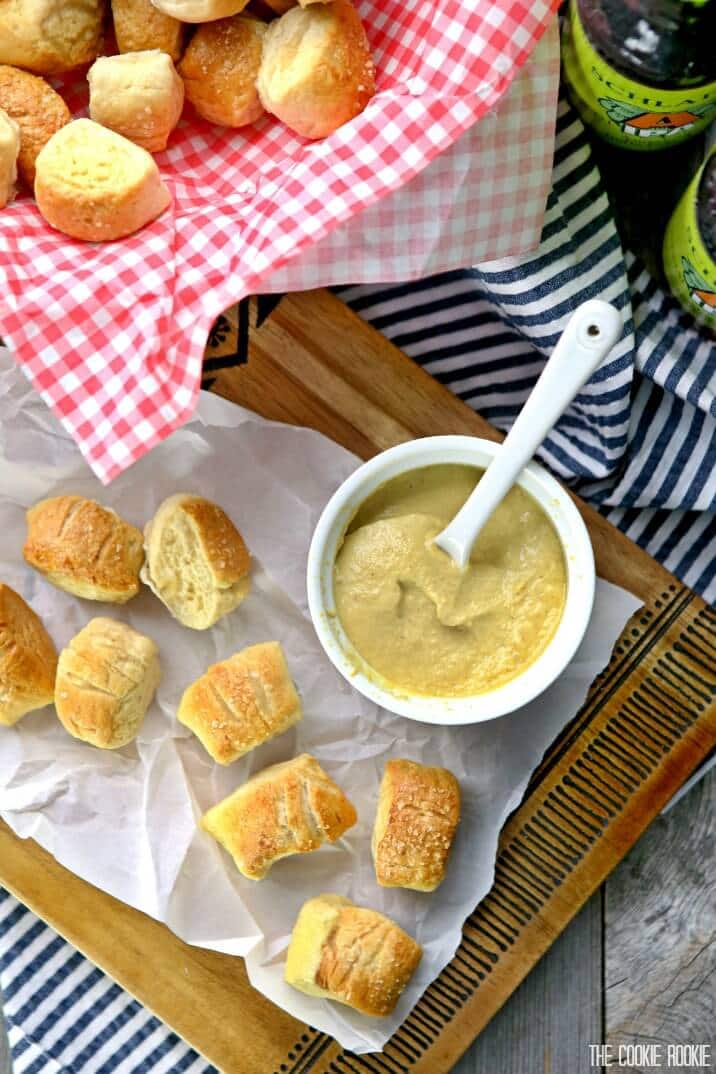 I was so happy with how these EASY Soft Pretzel Bites turned out.
Pop-able, super yummy, and perfect party food.  Perfect baseball watching food! Perfect ROYALS baseball watching food! :)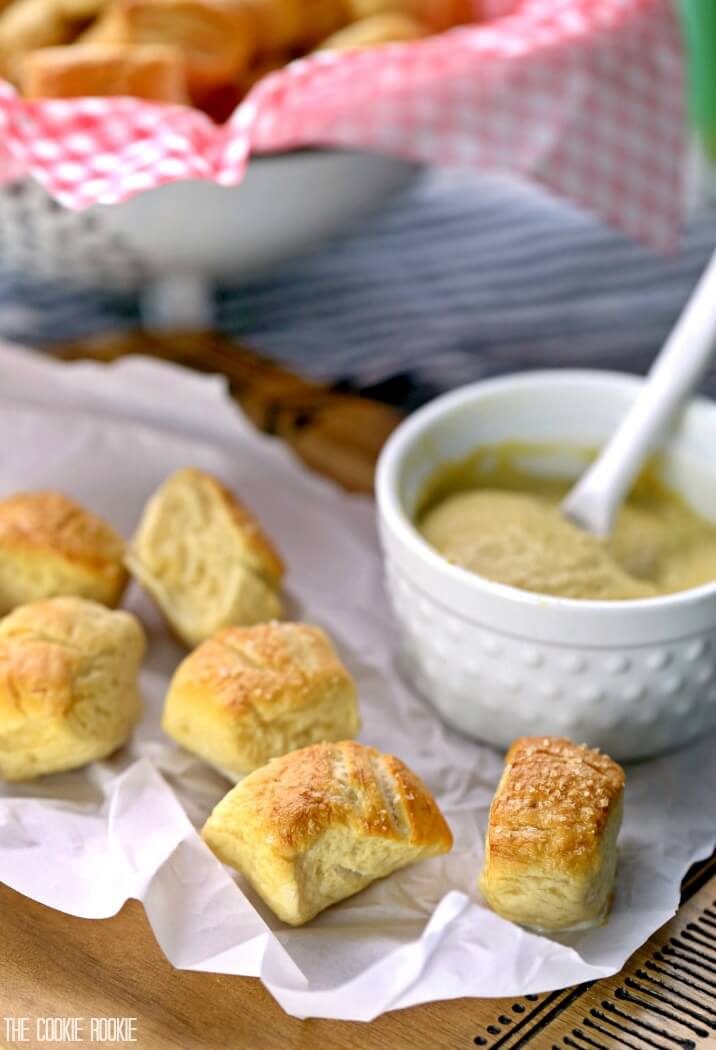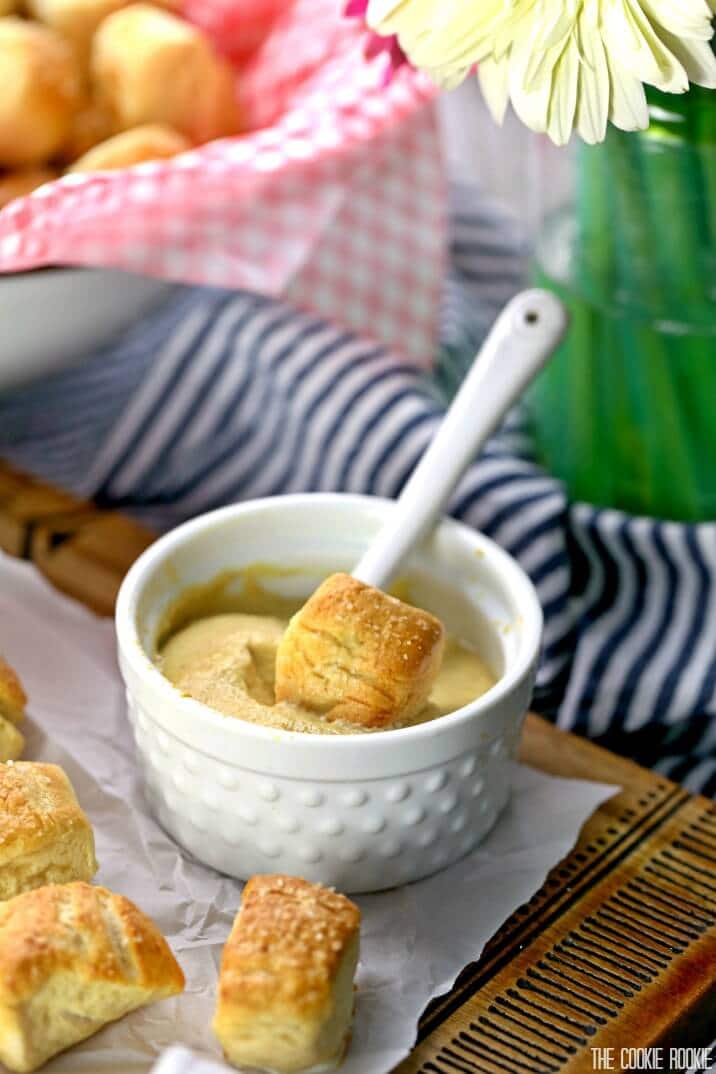 Serve with your favorite mustard or cheese dip and you're in business!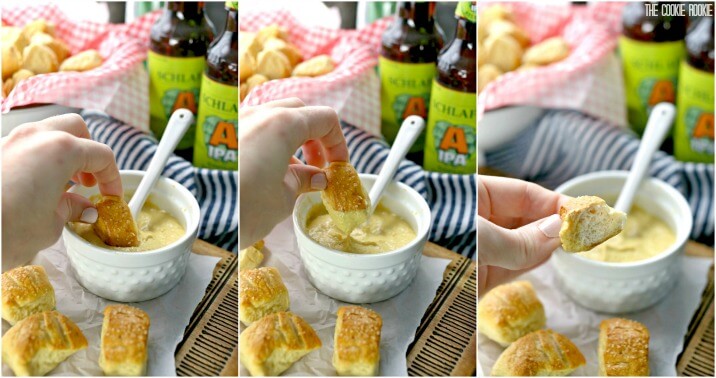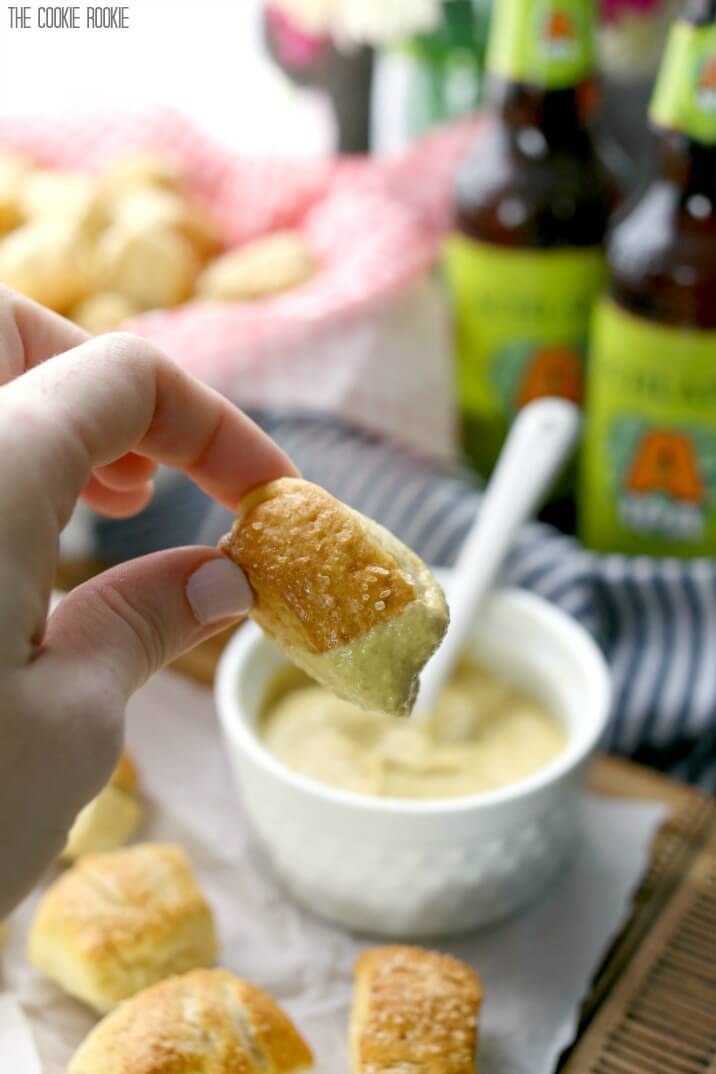 Enjoy!
Ingredients
2 1/4 teaspoons active dry yeast
1 1/4 cups warm milk (microwave for about 30 seconds)
2 tablespoons honey
4 cups all purpose flour
1 teaspoon salt
1/2 cup baking soda
1/2 cup egg whites
1 tablespoon water
1 tablespoon course sea salt
Instructions
Preheat oven to 450°F. Line a baking sheet with parchment paper and set aside.
Pour milk into the bowl of an electric mixer. Top with honey and the yeast and stir to combine. Allow to sit for approximately 10 minutes. The yeast will become like a foam, which means it's ready.
Fill a large pot about 1/2 full with water and allow to come to a boil over medium/high heat. Mix together the egg whites and water and set aside.
Add flour and salt to mixer. Mix on low with paddle attachment for about 3 minutes until the dough comes together in one ball. Add more flour if needed. The dough will stick together, but will not be sticky on your hands.
Place dough on counter top and form dough into a ball. Itâ??s not necessary to flour your counter. Section the dough into four parts and roll each part into a long strand. Cut each strand into 1 inch sections using a butter knife. You should be able to make about 12-16 bites per strand.
Carefully, add baking soda to boiling water. Be careful, the baking sode will bubble up, so add slowly. Place dough bites into boiling water about 10 at a time. Using a slotted spoon, take dough out of water and allow to cool.
Arrange all pretzel bites on parchment lined baking sheet so they are not touching. Brush each bite with egg white mixture and sprinkle with sea salt.
Bake for approximately 10 minutes or until the tops are browned. Remove from oven, and allow to cool slightly.
Serve (I like them still warm out of the oven!) with mustard or cheese sauce.
7.6.4
1970
https://www.thecookierookie.com/easy-soft-pretzel-bites/

JOIN OUR MAILING LIST
TO GET COOKING!
Subscibe to recieve all the latest, greatest, and EASIEST recipes sent straight to your email inbox. If we post something yummy, you'll be the first to know.