Make this SKINNY ONE PAN CARIBBEAN JERK CHICKEN SKILLET in just 15 minutes! Topped with mango salsa for a cool kick. A delicious and easy weeknight meal!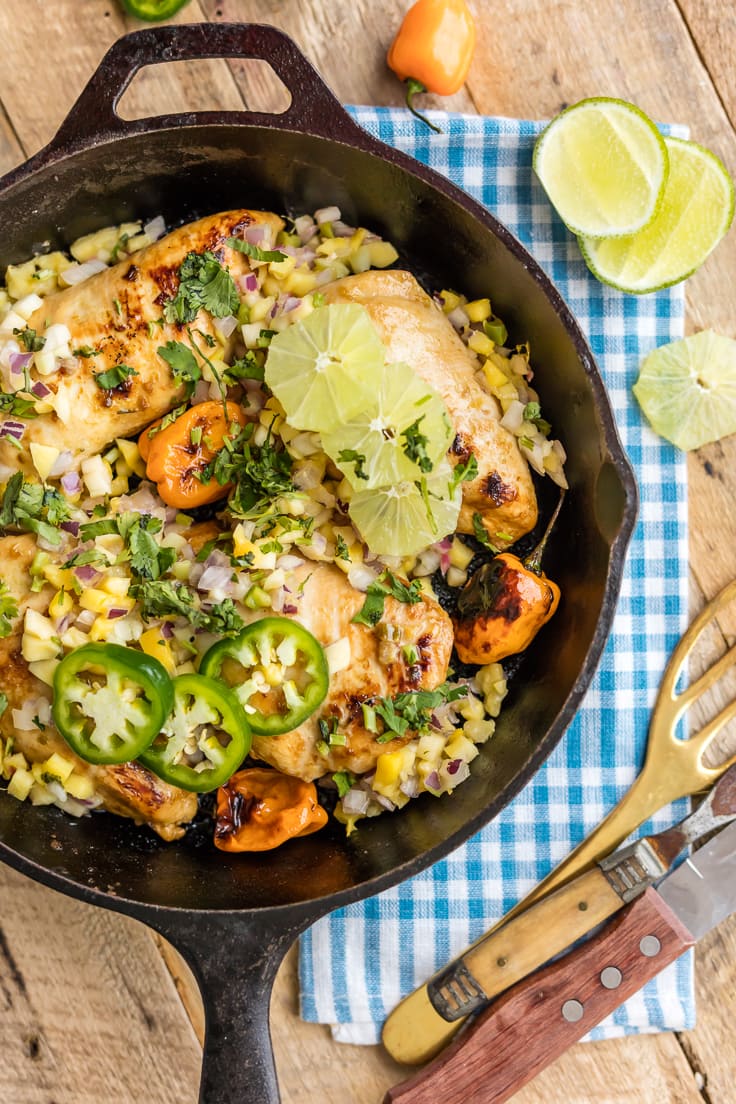 We went to Jamaica for our honeymoon, and I've been really missing the flavors ever since. Jerk Chicken, is there anything better? So much spice and flavor, pairing so well with pineapple, mango, and other sweet fruit. I decided to toss all those delicious flavors into one meal…in ONE SKILLET! This Skinny One Pan Caribbean Jerk Chicken Skillet (that's a delicious mouthful) is just the thing to take me back to our amazing honeymoon, and keep me on track for potentially wearing a swimsuit this summer…MAYBE.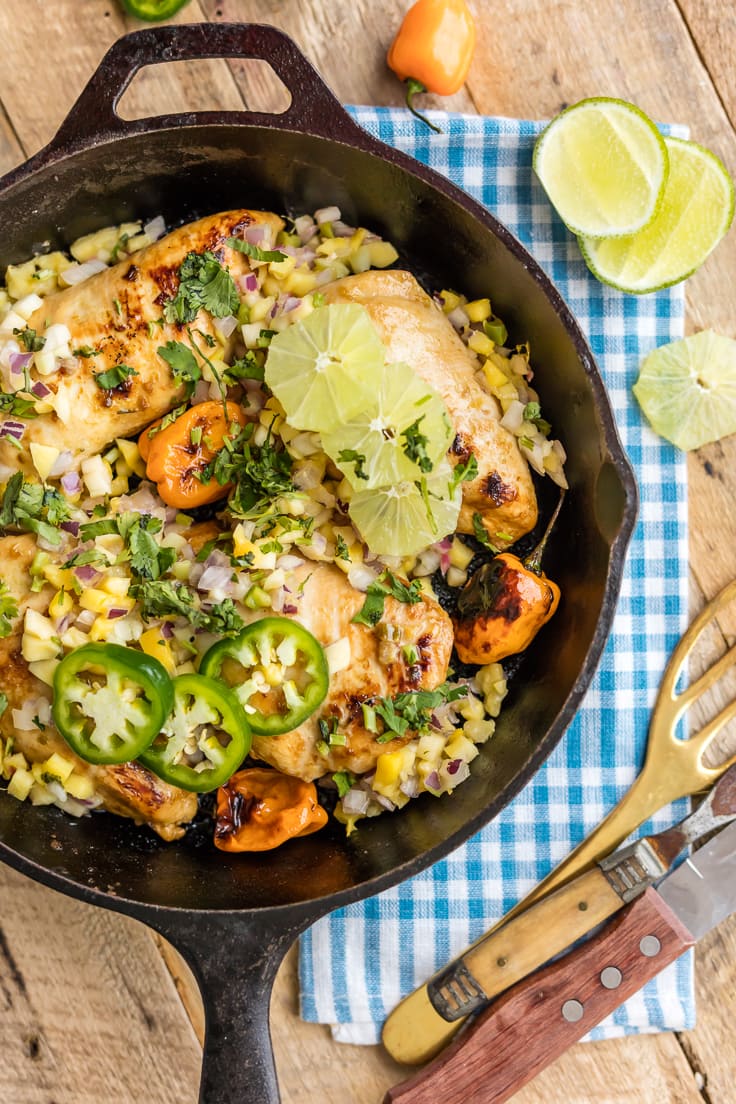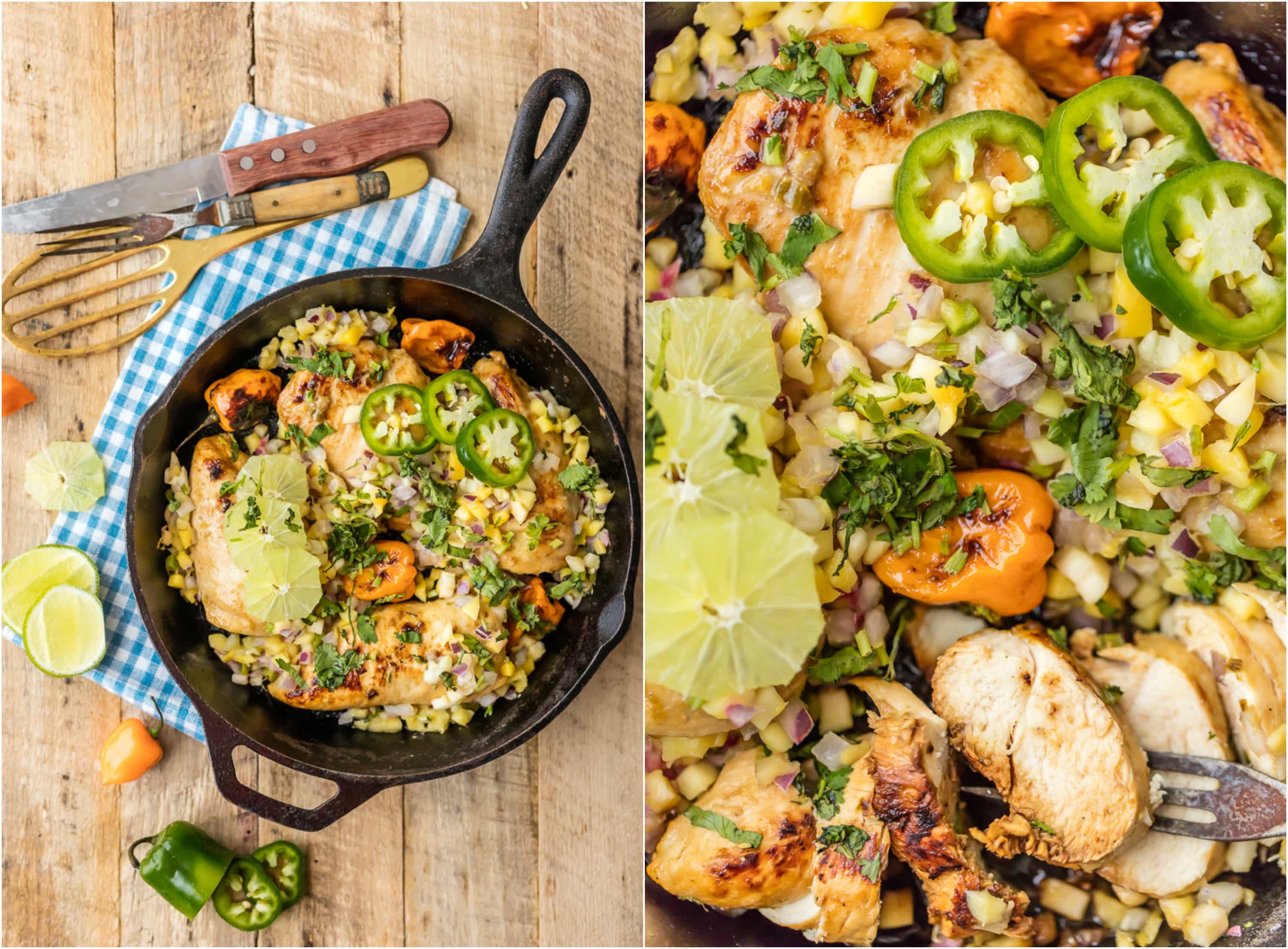 I love the colors of this dish. There's flavor just in looking at it! Reminds me of the sights and sounds of the Caribbean. So much beauty, personality, and flavor at every turn. TAKE ME BACK! This One Pan Caribbean Jerk Chicken Skillet is going to have to suffice for now I guess. WAAAAAHHHHHH. At least it's super tasty.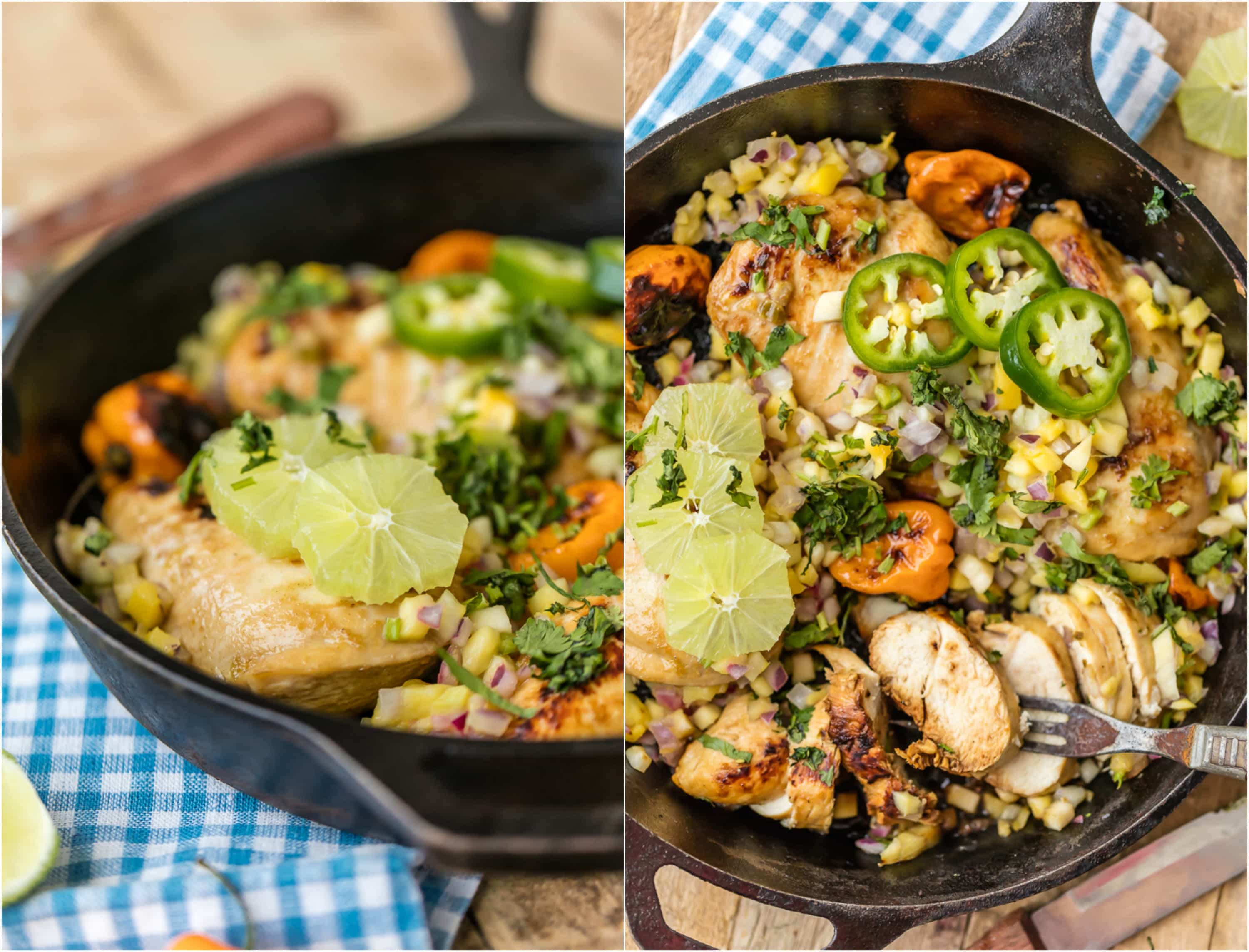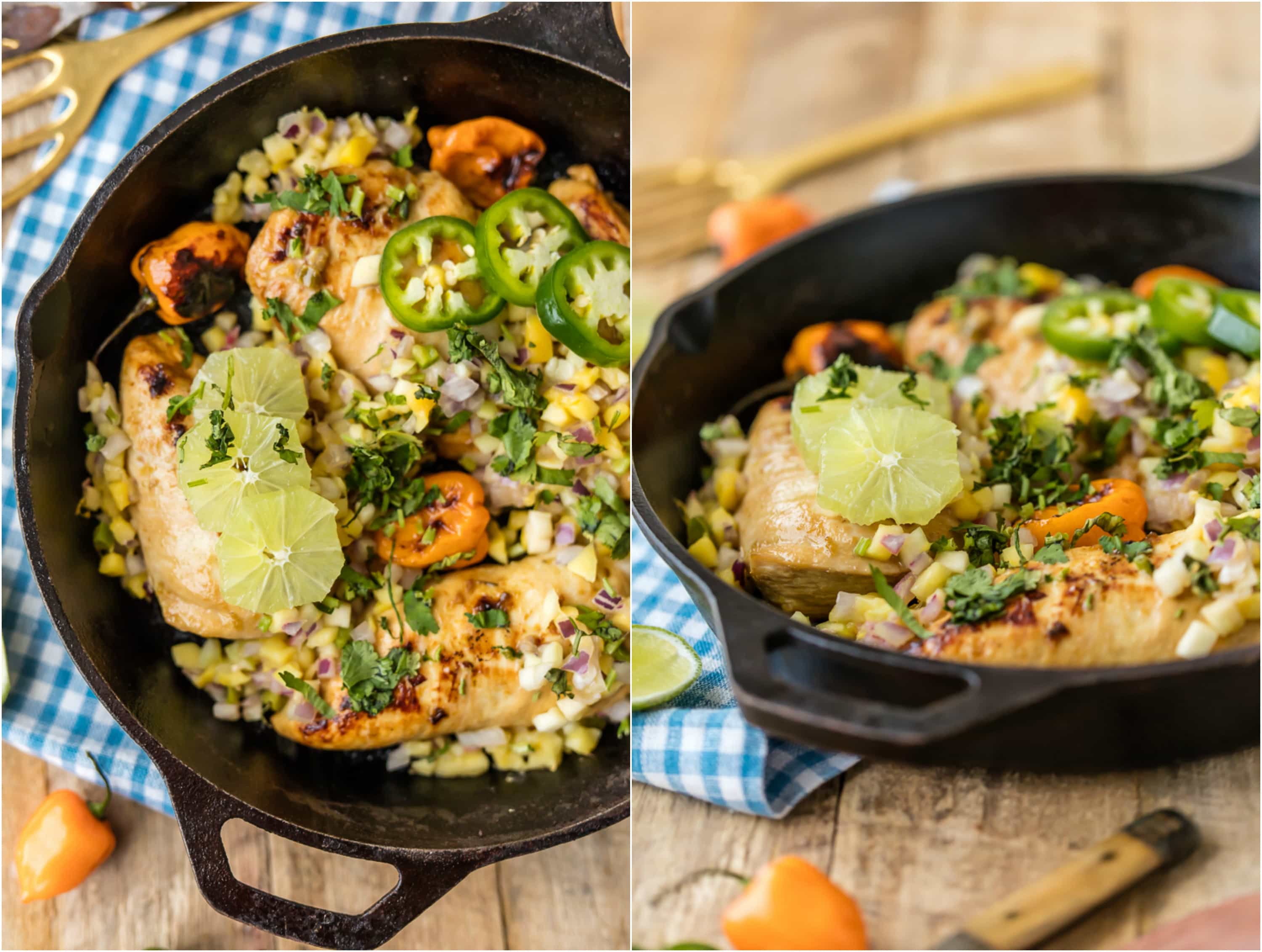 This post is a bit short and sweet, but that's just because this dish is so simple, delicious, and pretty. What more is there to say than that? If you love spice, you'll LOVE this. And guess what, only one pot to clean up!!! Gosh I love recipes like this. I cannot get enough. I hope you're not sick of one pan dishes yet, because I feel like I'm just getting started!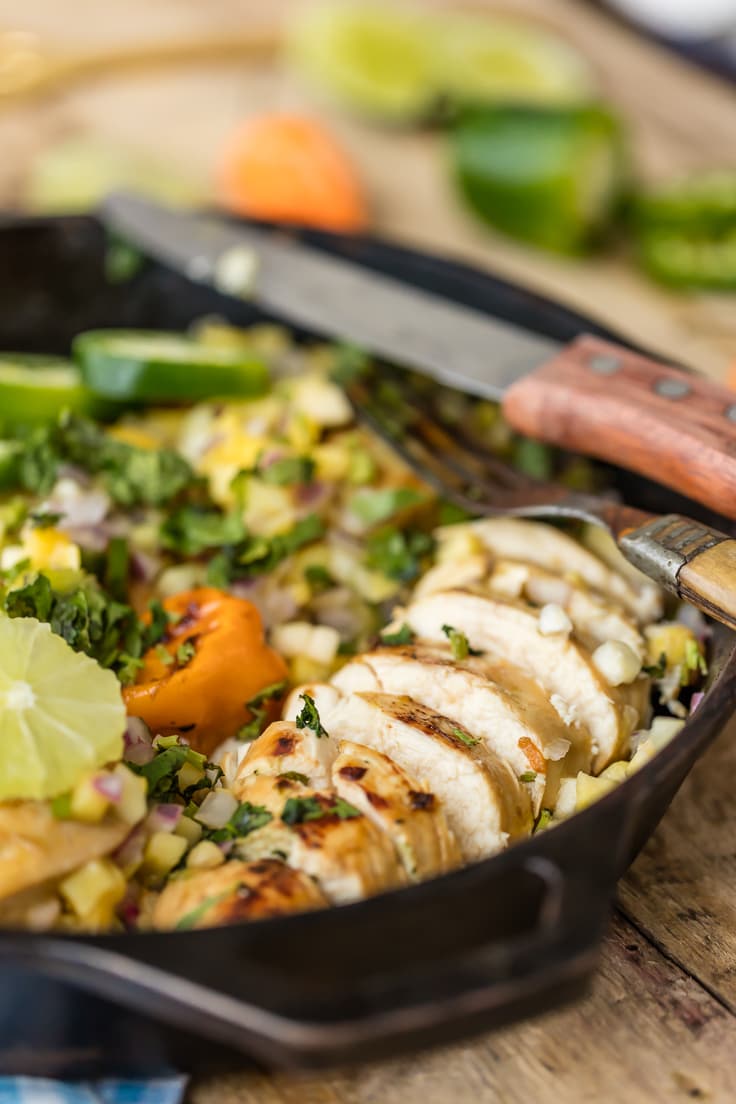 Enjoy!!