ONE POT CHICKEN ALFREDO SKILLET is the easiest dinner recipe ever! Creamy one pan Chicken Alfredo made in a skillet tossed with sun dried tomatoes. BEST DINNER EVER.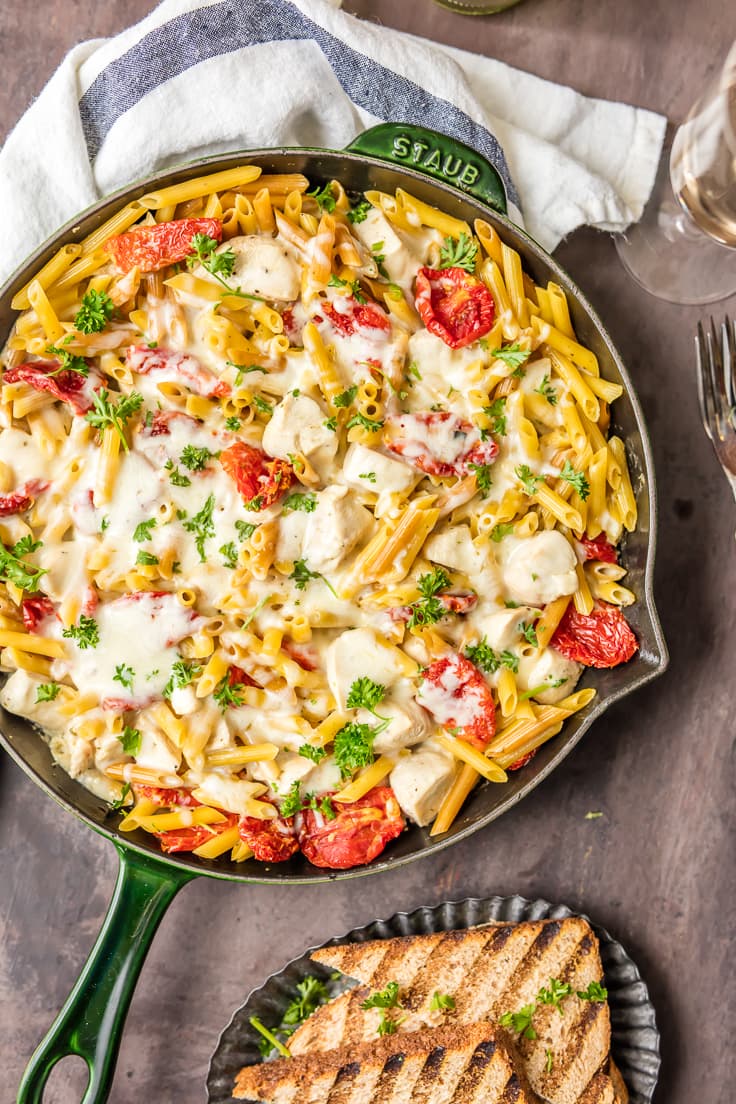 One pan meals. I CANNOT GET ENOUGH. Less dishes to clean, quicker prep, EASY RECIPES. Everything about it is just perfect for me. This ONE POT CHICKEN ALFREDO SKILLET is incredible simple, thrown together in under 30 minutes, and sure to please. It's loaded with alfredo, cheese, and sun dried tomatoes…everything you need for the perfect dinner at home, any day of the year! A couple weeks ago I made my Chicken Parmesan Pasta Skillet, and it got me thinking that the same preparation could apply to all sorts of flavor combinations. I see a trend in my future, because I'm addicted!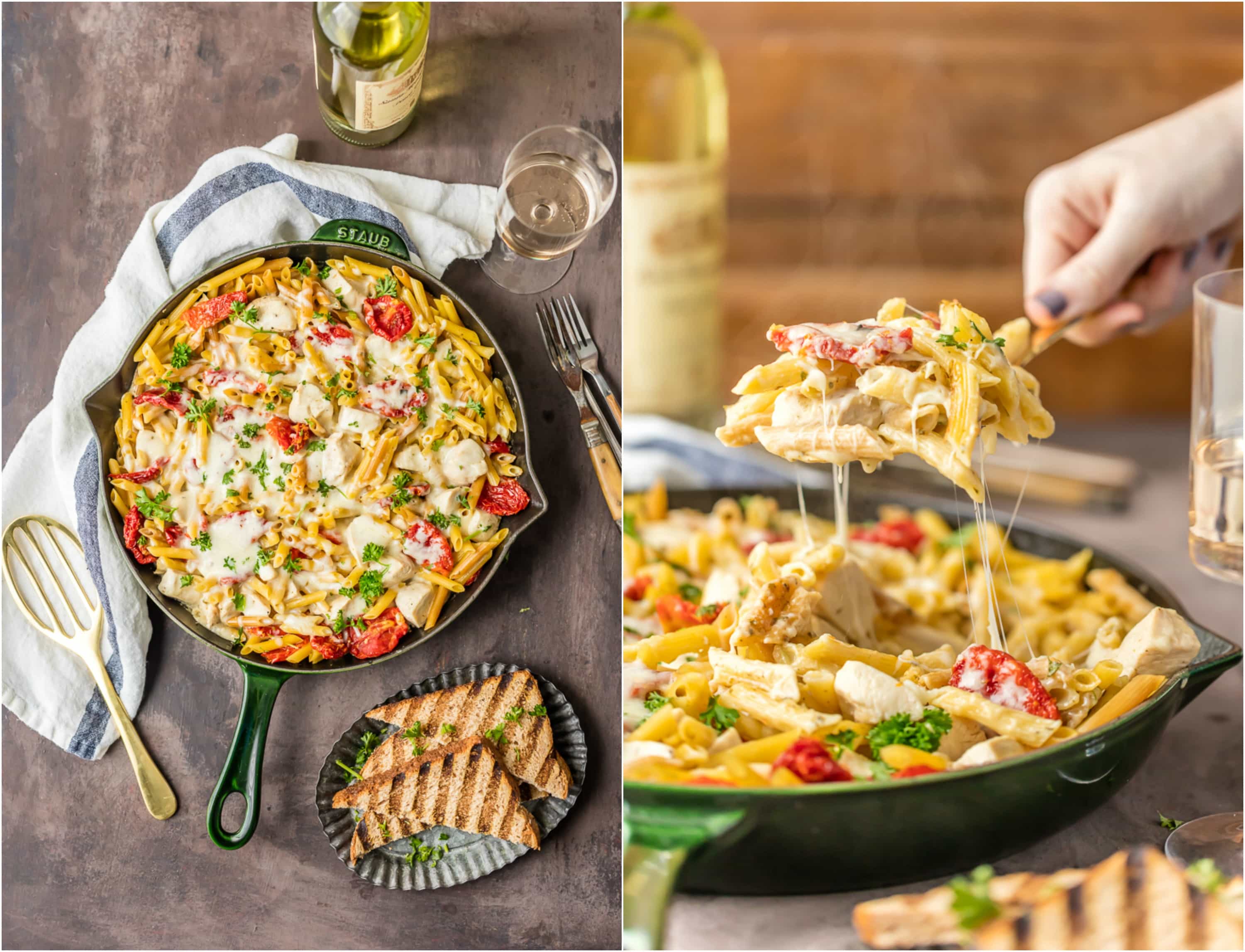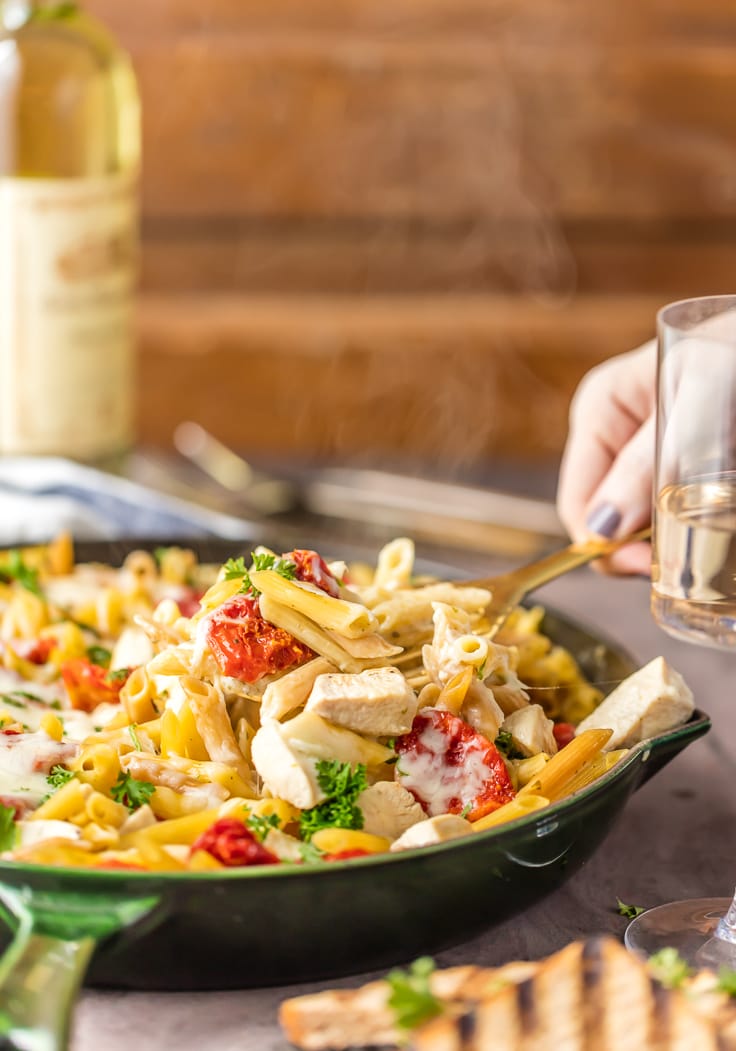 I love how this all bakes up in the skillet and is just ready to eat. Almost magic! I wish I had known recipes like this existed back in the day when I literally thought boiling water was too difficult. This would have been a game changer! You can pretend to be a gourmet chef all the while barely lifting a finger. This one is a winner, folks!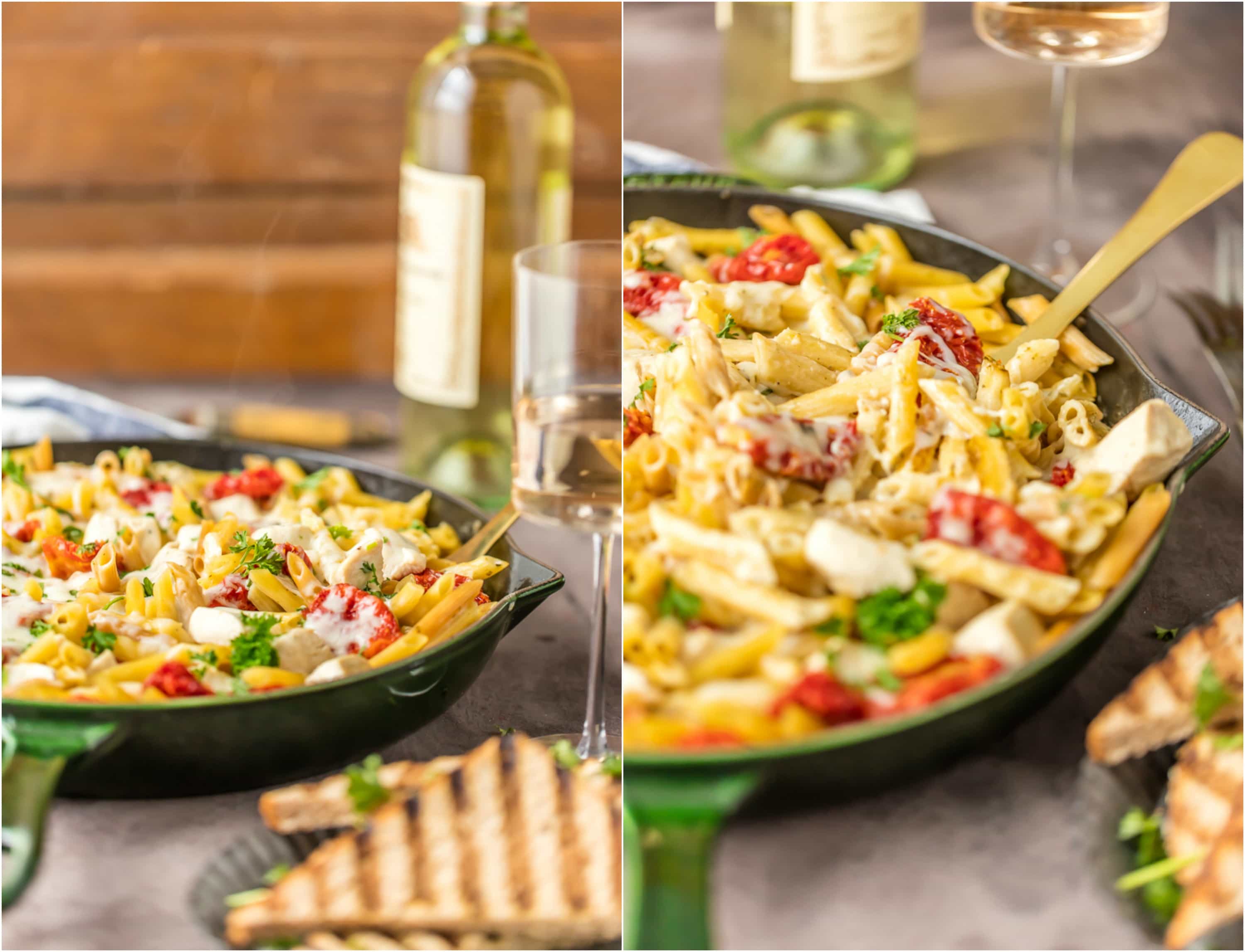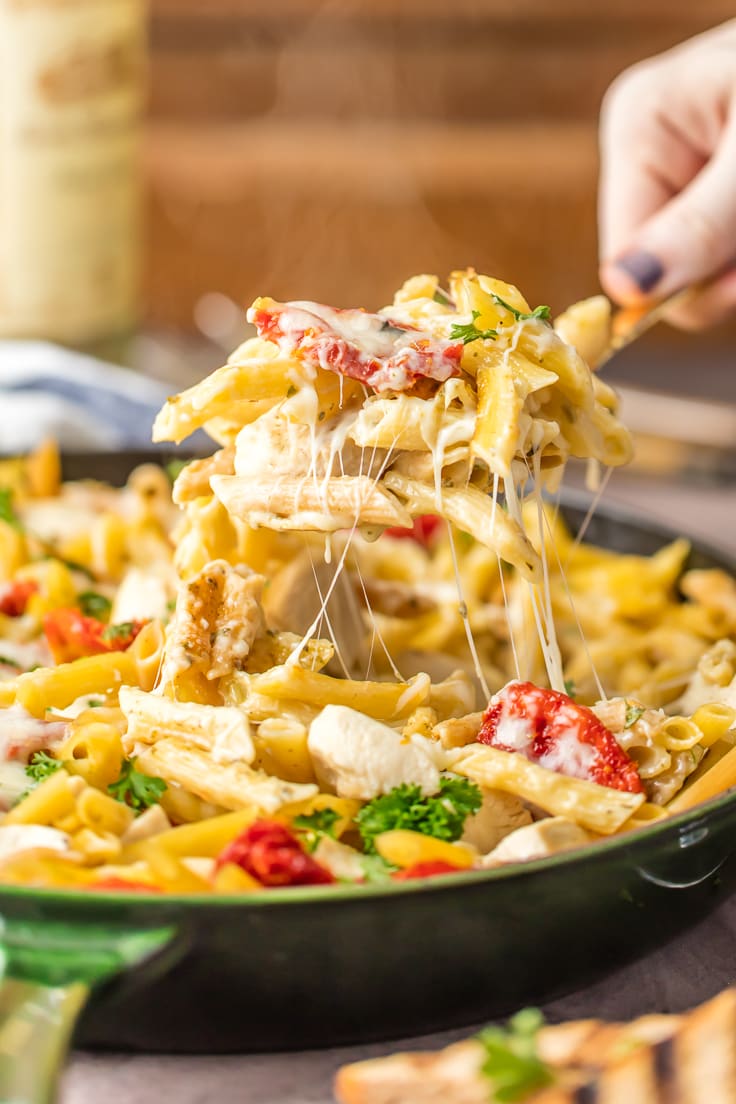 This recipe is just perfect for Mondays. The easier the better if you ask me! And if you like this One Pot Chicken Alfredo Skillet, be sure to check out our Chicken Parmesan Pasta Skillet! Super similar, but with a different flavor profile. Both are two of my favorite recipes on the site! Can't go wrong with a one pot recipe. Maybe one day I'll only make one pot recipes haha. That would be living the dream!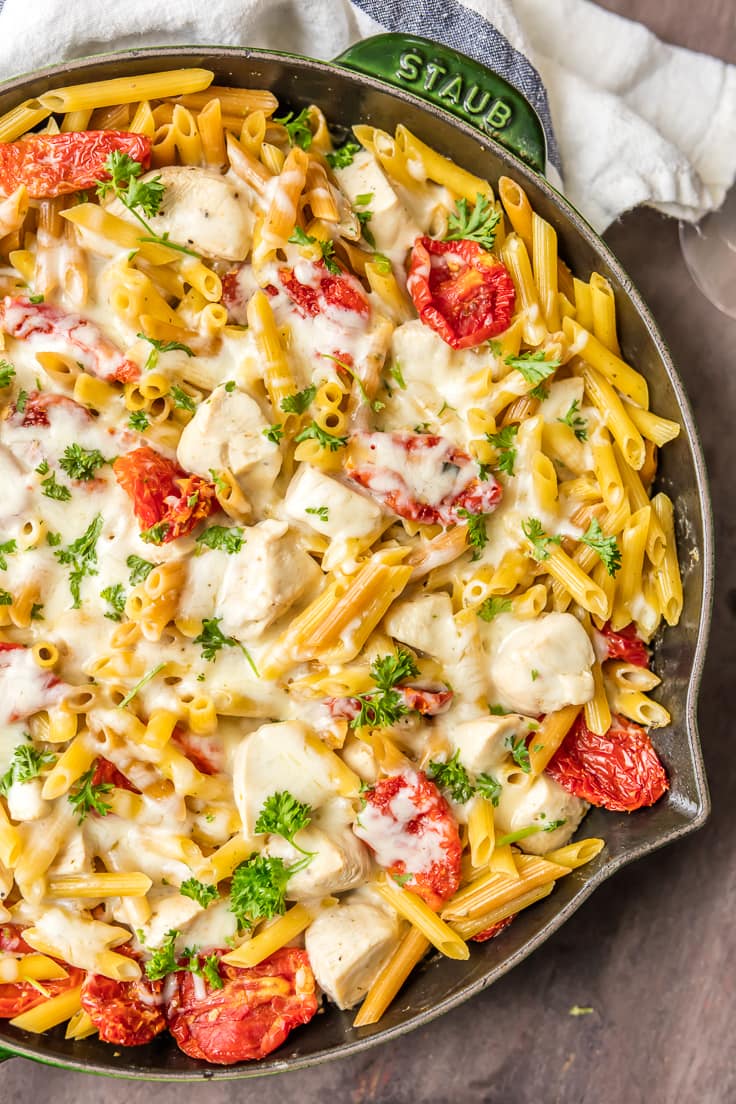 Enjoy this one pot chicken Alfredo skillet recipe!
My friends make some delicious looking one pot meals, too!
Turkey chili cornbread skillet, from It's Yummi.
One pot pizza tortellini bake, from Spend with Pennies.