Butter Baked Chicken and Cream is an easy chicken recipe that everyone will love. This butter and cream chicken recipe is filled with delicious savory flavors that are just perfect! Serve it with rice, potatoes, and asparagus for a full meal!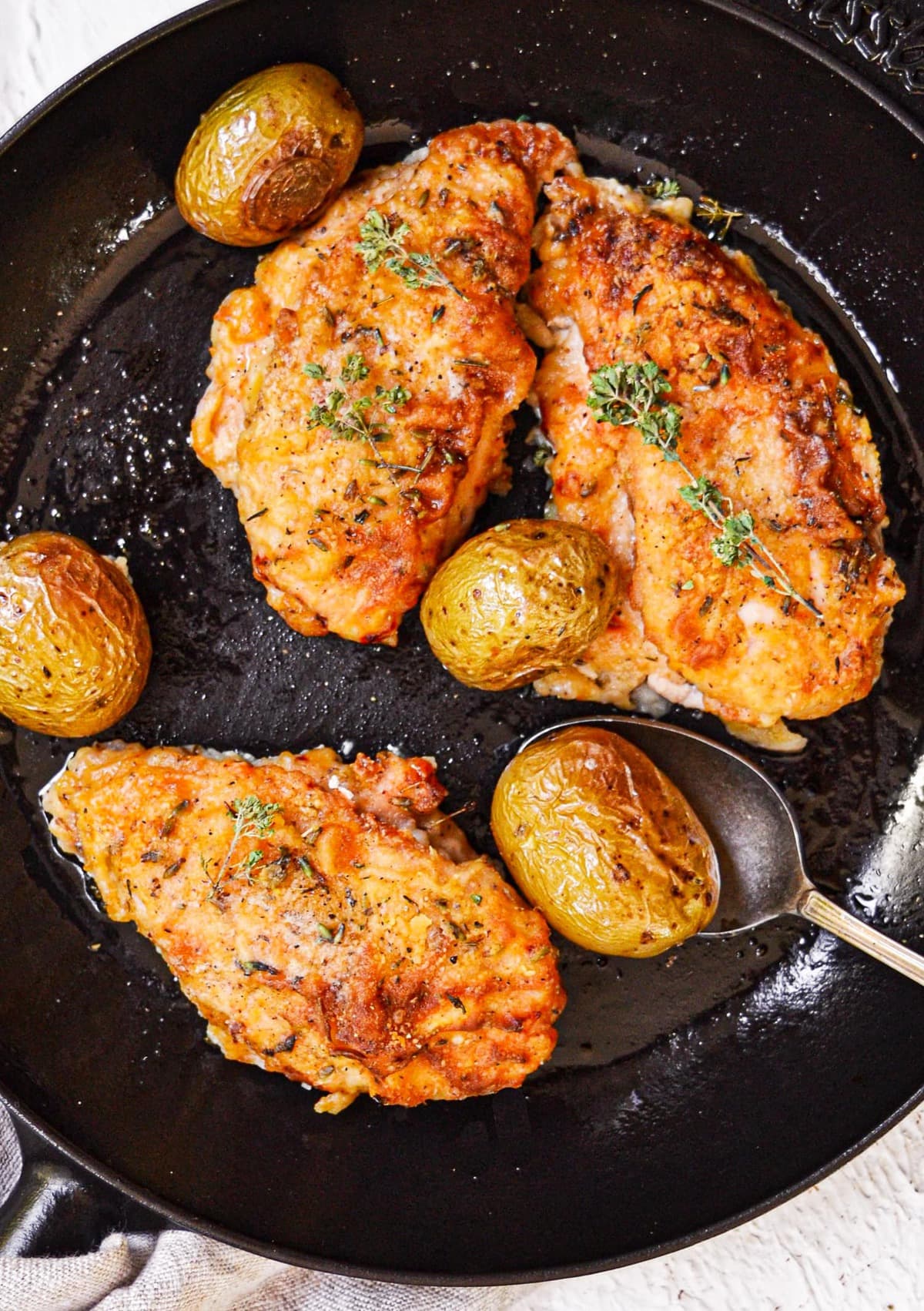 Butter Baked Chicken and Cream
This creamy butter baked chicken recipe is a simple and delicious dish for easy dinners with the family!
Both of my parents grew up in Kansas City, and Stephenson's Restaurant was one of their favorites. I only ate there twice before it closed, but I still remember that it was so so good. This recipe is inspired by their chicken with butter and cream dish (one of the stars of the Stephenson's cookbook).
This Butter Baked Chicken is just a simple chicken recipe that will knock your socks off. It's so juicy, so tender, and so delicious. Just an all around classic chicken dish with no frills but lots of flavor! I guarantee this will become one of your staple, go-to recipes for your family.
This butter cream chicken recipe is so yummy and super easy to make! I love when I can create a recipe from my favorite restaurants and eat it at home too.
Try this creamy butter baked chicken for an easy dinner any night of the week!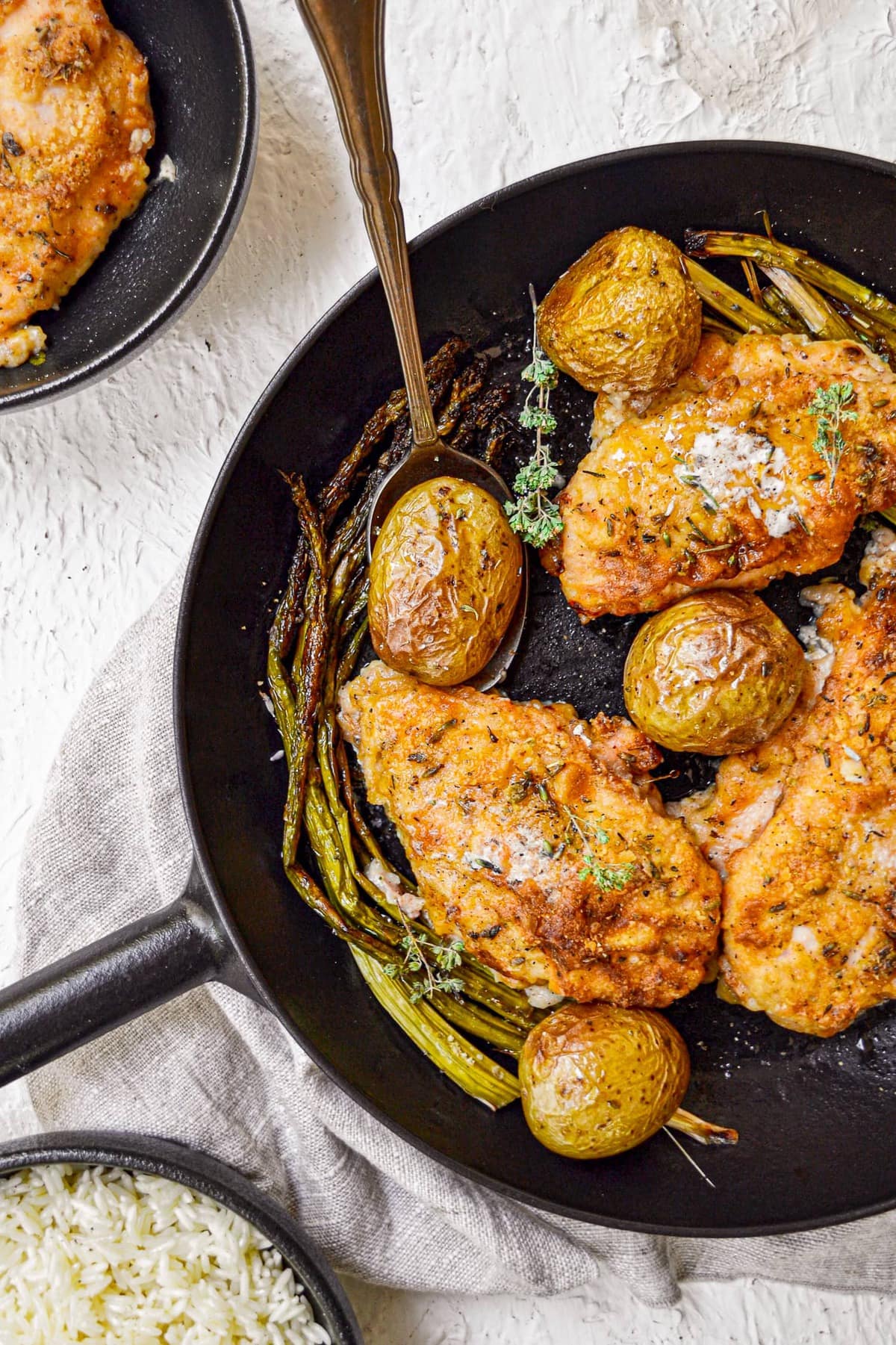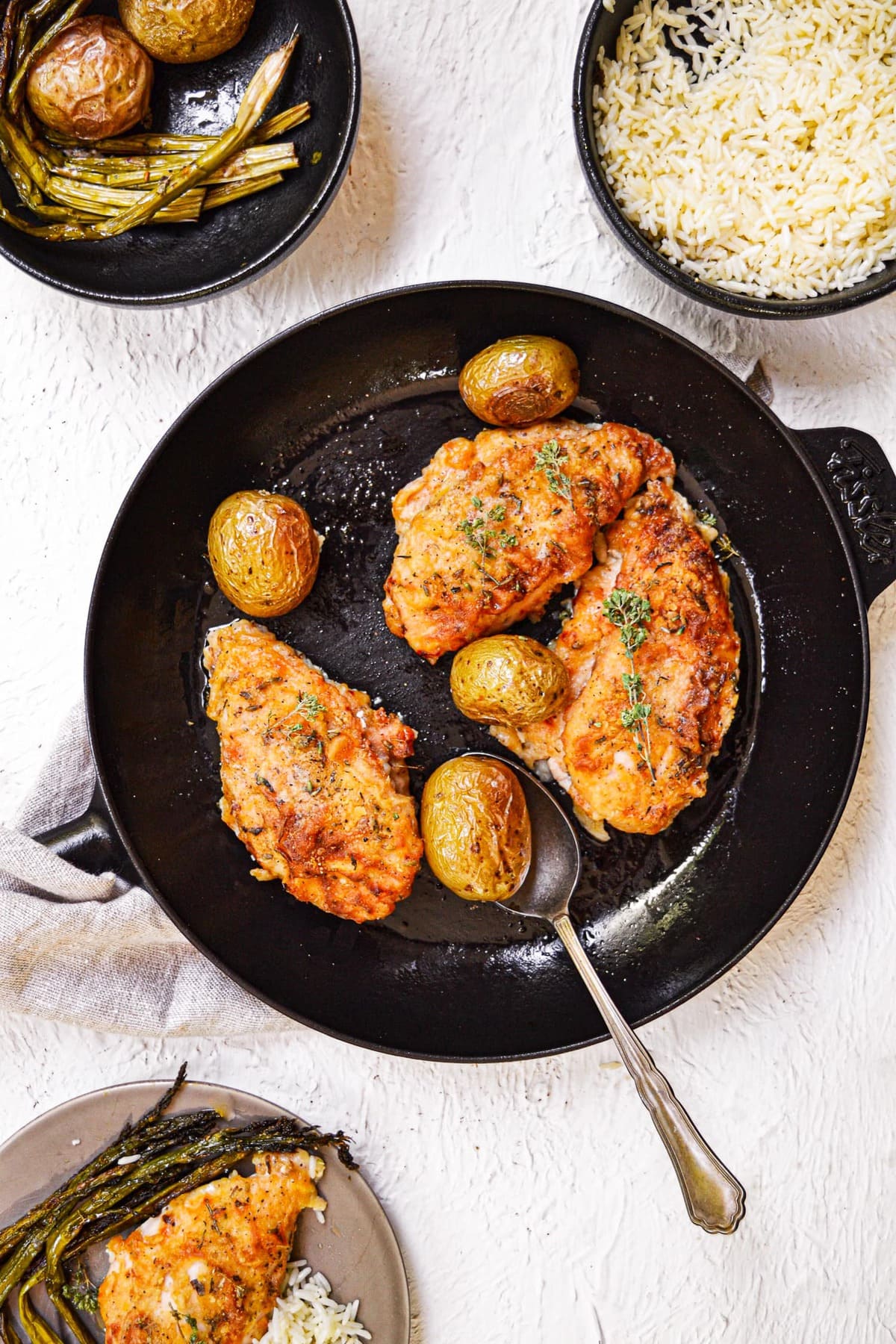 Butter Cream Chicken Recipe
I can't get over how creamy this chicken is. Sometimes simple ingredients really add up to one amazing meal! This butter baked chicken with cream is so flavorful, and so easy to make. The flavors bake to perfection and make the creamiest chicken ever.
Ingredients:
Butter (don't use margarine)
Flour
Paprika
Salt & Pepper
Dry Milk Powder
Water
Chicken Breasts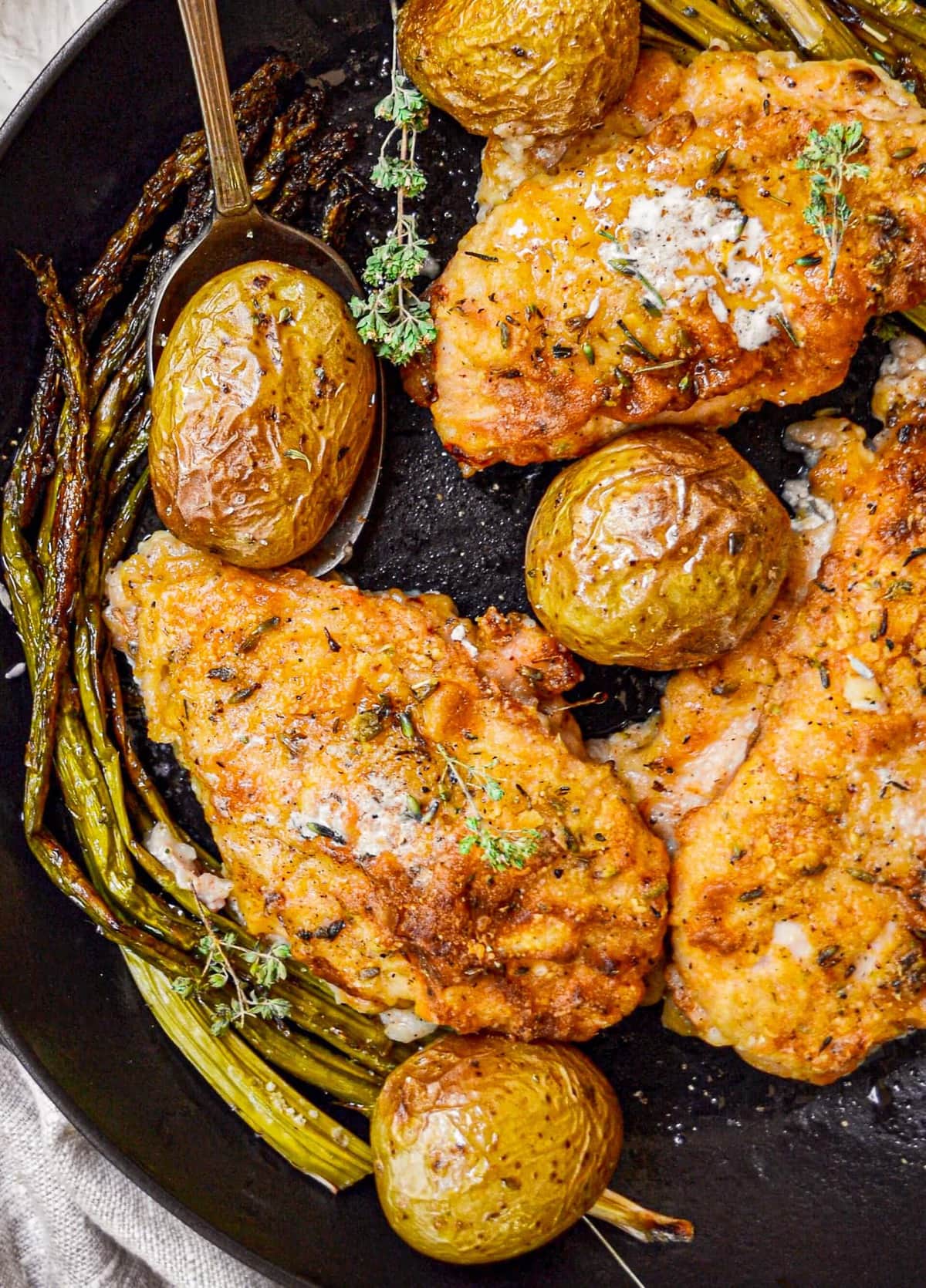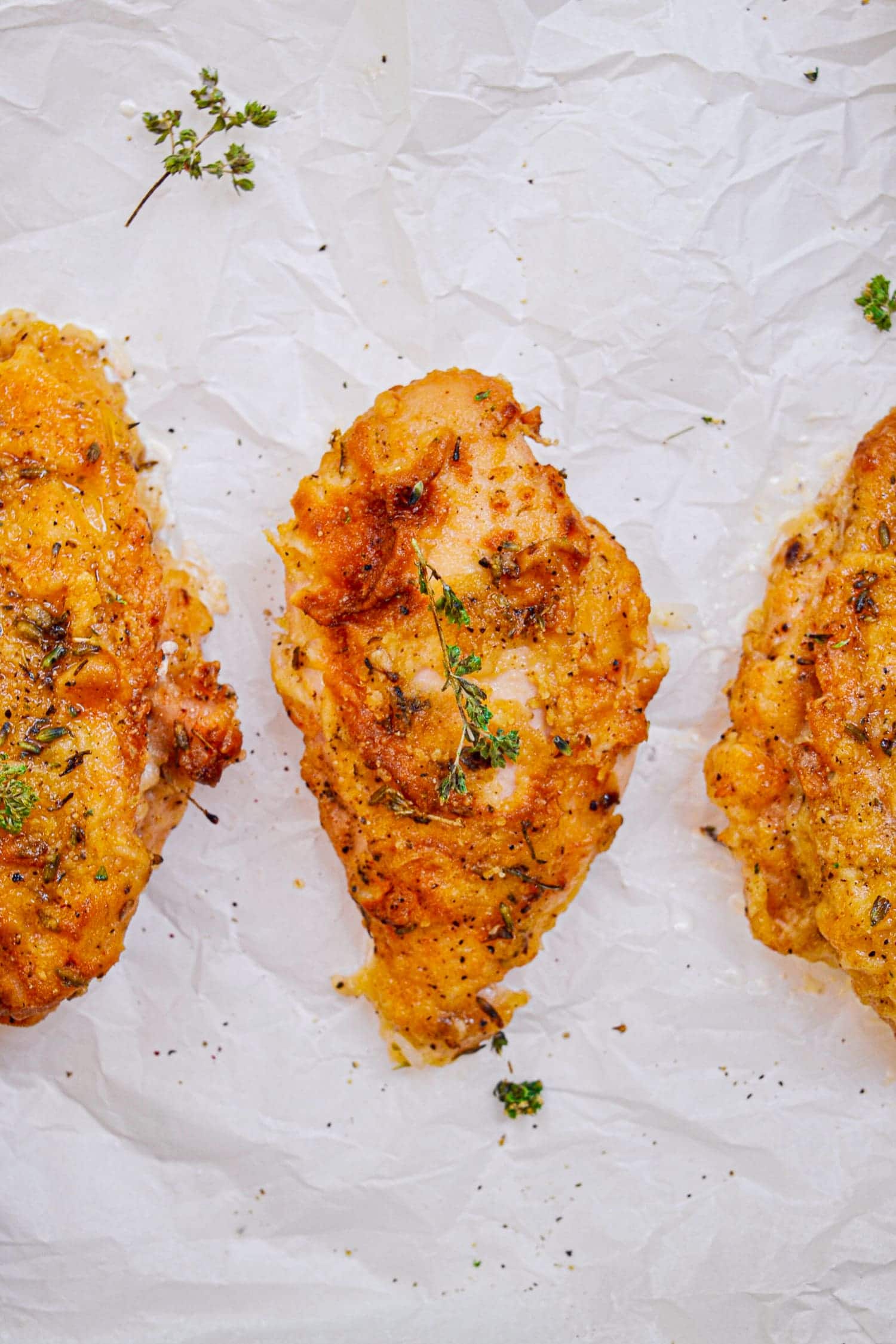 How to Make Butter Baked Chicken
When I say easy chicken recipe, I mean easy! It takes a while to bake, but the process of making it is so simple. Here is a quick overview of the recipe so you can see what I mean (detailed instructions in the recipe car below).
How to make butter creamy baked chicken:
Start by dipping the chicken breasts in water and coating with herb mixture.
Place chicken in the baking dish.
Dot the chicken with pats of butter.
Bake at 425°F for 30 minutes.
Take chicken out of the oven and pour in the milk mixture (dry milk powder plus hot water).
Cover with aluminum foil and bake for 45 more minutes at 350°F.
That's it! Delicious creamy baked chicken ready to eat!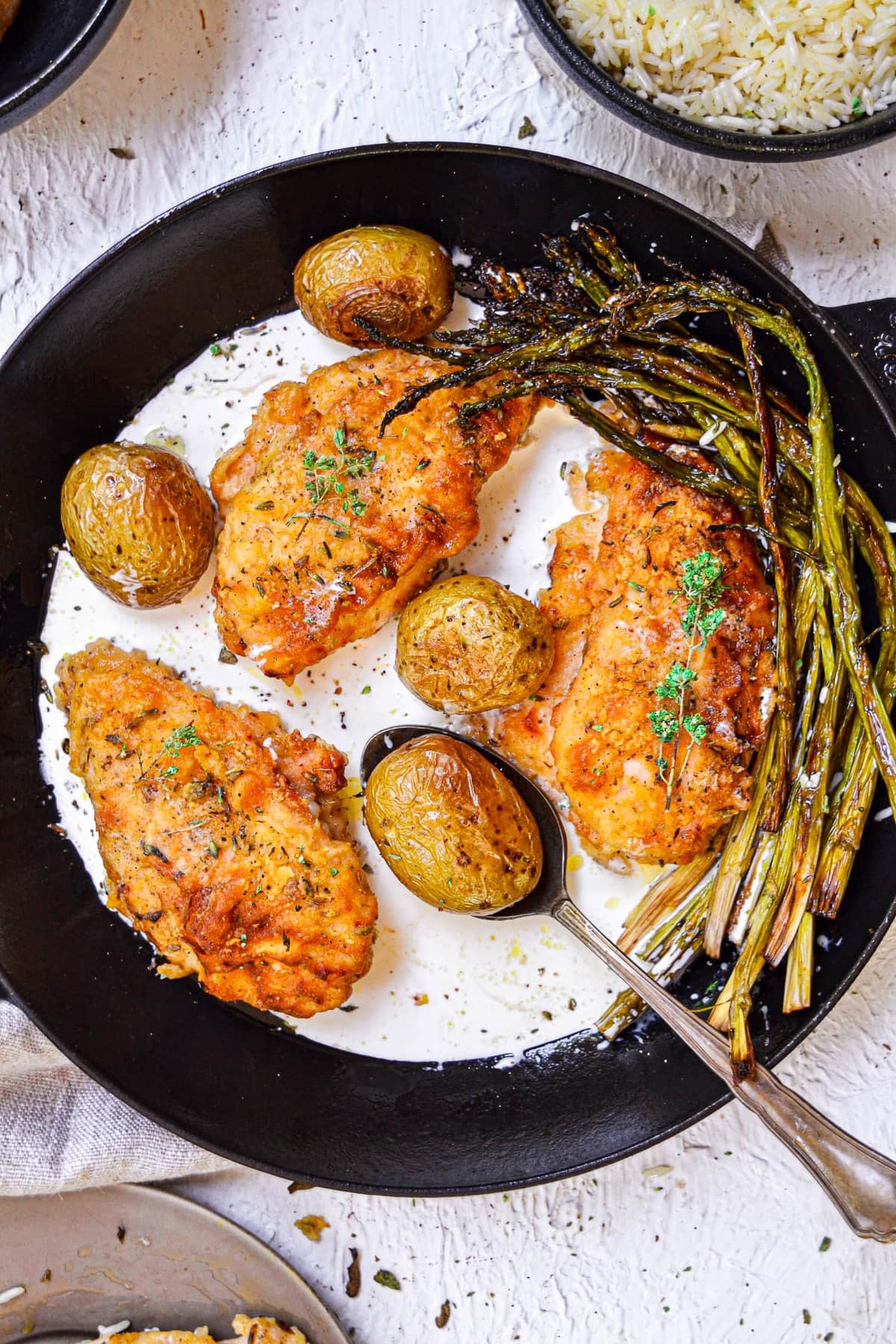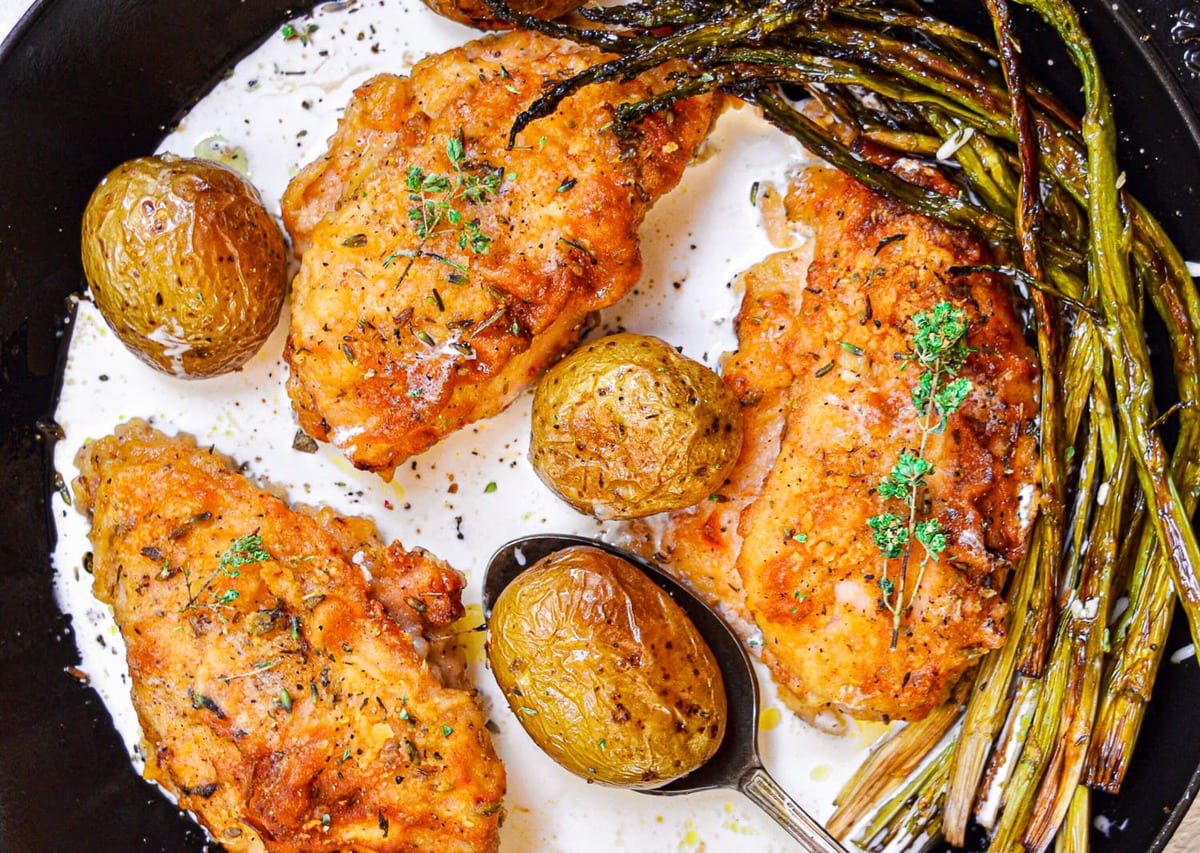 What to Serve with Baked Chicken
I absolutely love this butter baked chicken recipe. It makes the perfect
main dish for simple dinners
, surrounded by delicious sides to complete the meal. I like serving it with asparagus, rice, and potatoes for a nice savory dinner!
Baked Chicken Side Dishes
Savory sides for creamy baked chicken!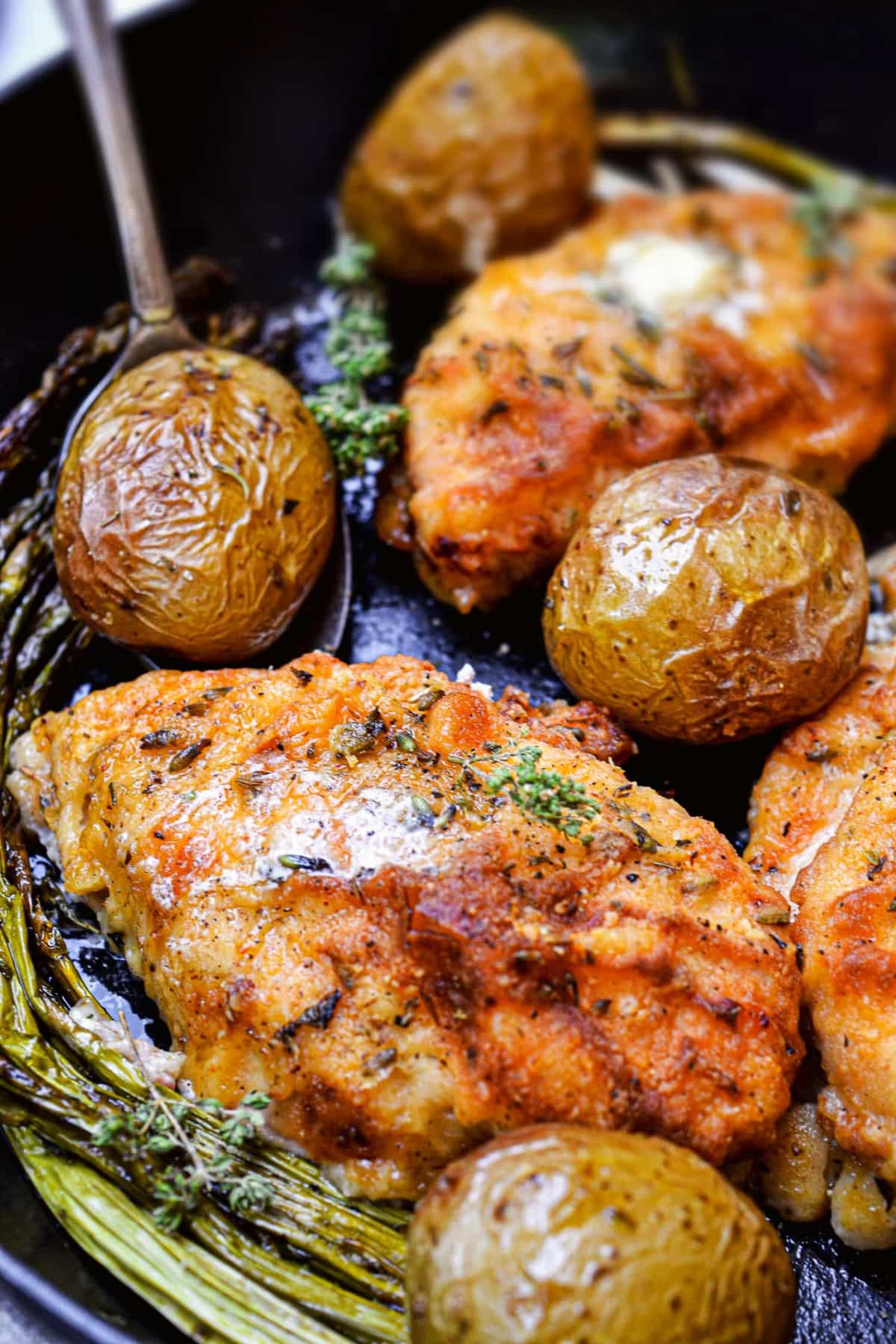 I can't wait for you to try this recipe. It will wow you with flavor!
See the recipe card for details on how to make Butter Baked Chicken. Enjoy!