Malted Milkshakes are my favorite easy sweet treat! This Chocolate Banana Malt is thrown together in minutes with only 5 ingredients, it doesn't get any better! Follow the recipe and make your favorite flavor.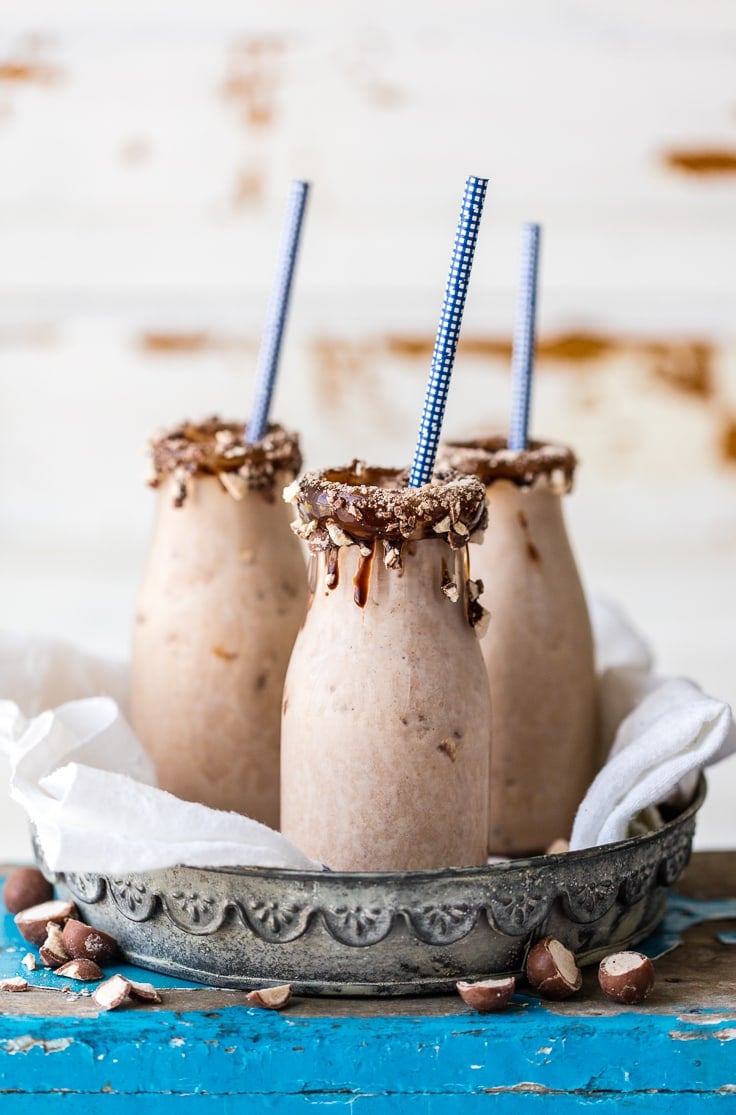 Malted Milkshake (Chocolate Banana)
This malt milkshake is so easy to make. It's perfect for summer nights and fun treats. I love this chocolate banana malt flavor, but you can use this same recipe for other flavors too!
I have a feeling we are in for a LONG hot Summer here in Missouri. I thought Florida was hot when I lived there, but at least there you have an ocean out your window. Here in Missouri, we are landlocked and burning up day after day.
In the Midwest, you have to get creative to keep cool. Some ideas include blow-up pools, sprinkler parties, and adult slip and slides. Don't judge! It is HOT!
Those options are all fun, but since I hate hate hate being in a swimsuit, I would rather eat ice cream all day as a way to cool off. Or sip milkshakes. YUM. Win-win if you ask me!
This Chocolate Banana Malted Milkshake is just the thing to keep us all cool and refreshed in the heavy summer heat!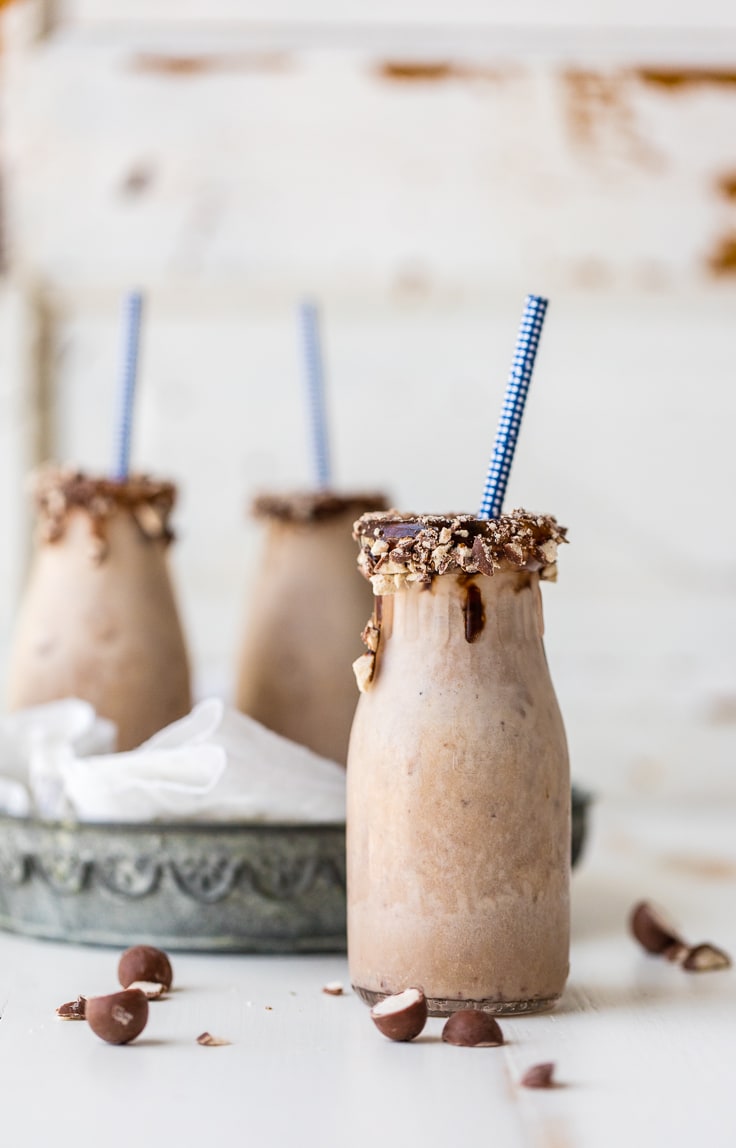 Chocolate Banana Malt
I have a favorite place to get milkshakes here in St. Louis, and they are known for their Banana Chocolate Malts. It was even voted the BEST MILKSHAKE IN MISSOURI!
I just had to figure out how to make it for myself at home, or I knew I wouldn't make it through this long summer. Lucky for me (for ALL OF US), I've cracked the code! This Chocolate Banana Malt Milkshake will be made time and time again at our house. It's delicious, SUPER EASY, and ice cold. What more can a girl ask for?
I just love the combination of chocolate and banana. It's the perfect mix of fruity, sweet, and decadent indulgence. The banana part is healthy, so it balances out the rest of the drink, right?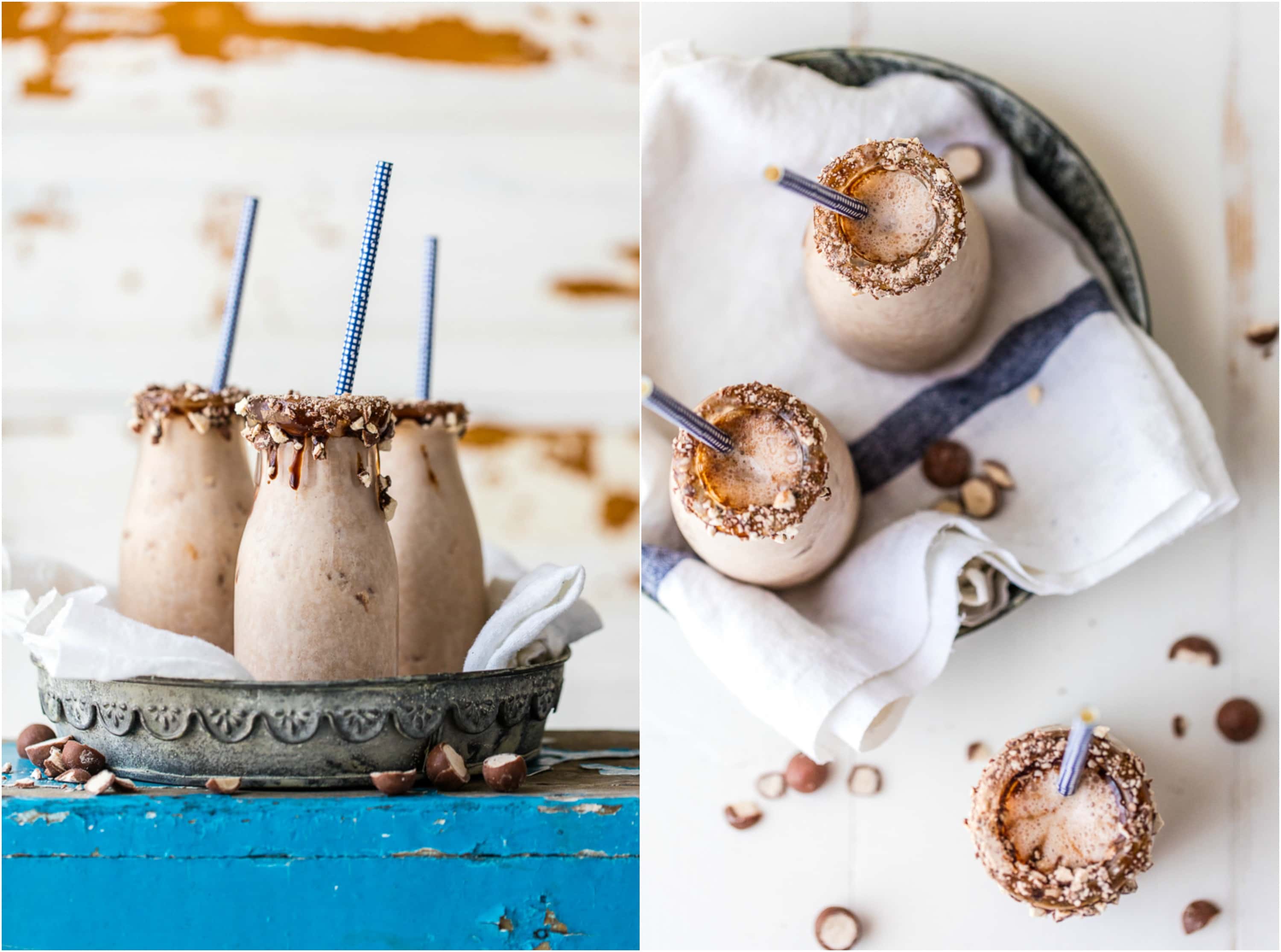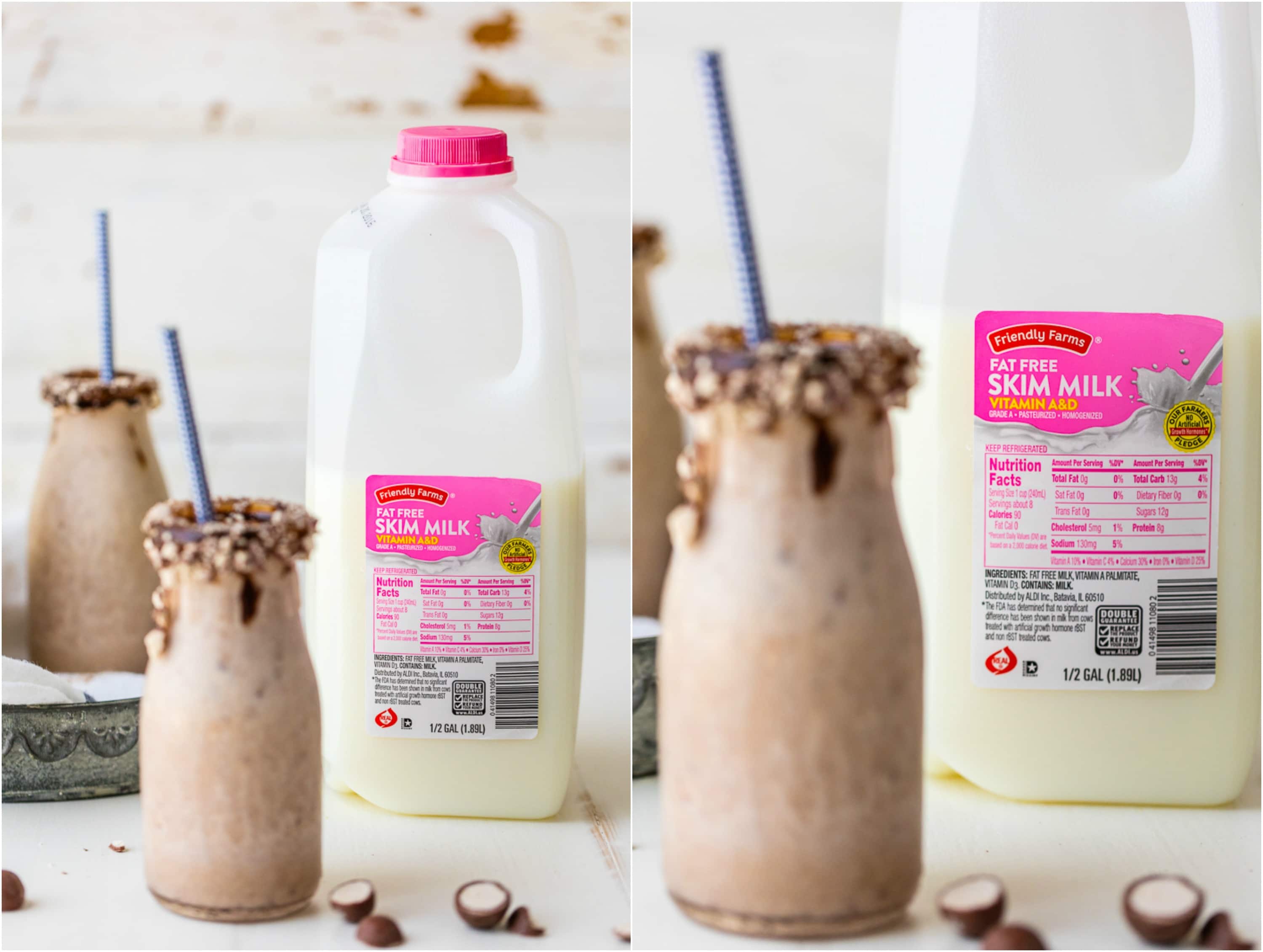 How to Make a Malt Milkshake
This malted milkshake recipe is super easy! Just a couple of quick steps and you've got a delicious ice cream treat for dessert!
Combine all ingredients (bananas, milk, chocolate syrup, vanilla ice cream, malted milk powder, malted milk balls) in a high-powered blender.

Blend until fully combined and creamy. *For a thinner shake, add more milk.

Pour into glasses and enjoy!
So simple! You could follow this same recipe to make any kind of malt with different flavors. Don't like banana? Make a regular chocolate malt. Or add strawberries into the mix, skip the chocolate syrup, try a different flavor of ice cream. Get creative!
I really love malt milkshakes, and I think you will too!
What is a Malt Shake?
A malt is a type of milkshake. The only difference is that a malt uses Malted Milk Powder in addition to the other ingredients. This just adds a bit more richness (which makes it all the better!). If you've ever had Whoppers, those are malted milk balls, so it gives a similar flavor.
You could make this same recipe without the malted milk powder (if you don't have any) for a regular chocolate banana milkshake.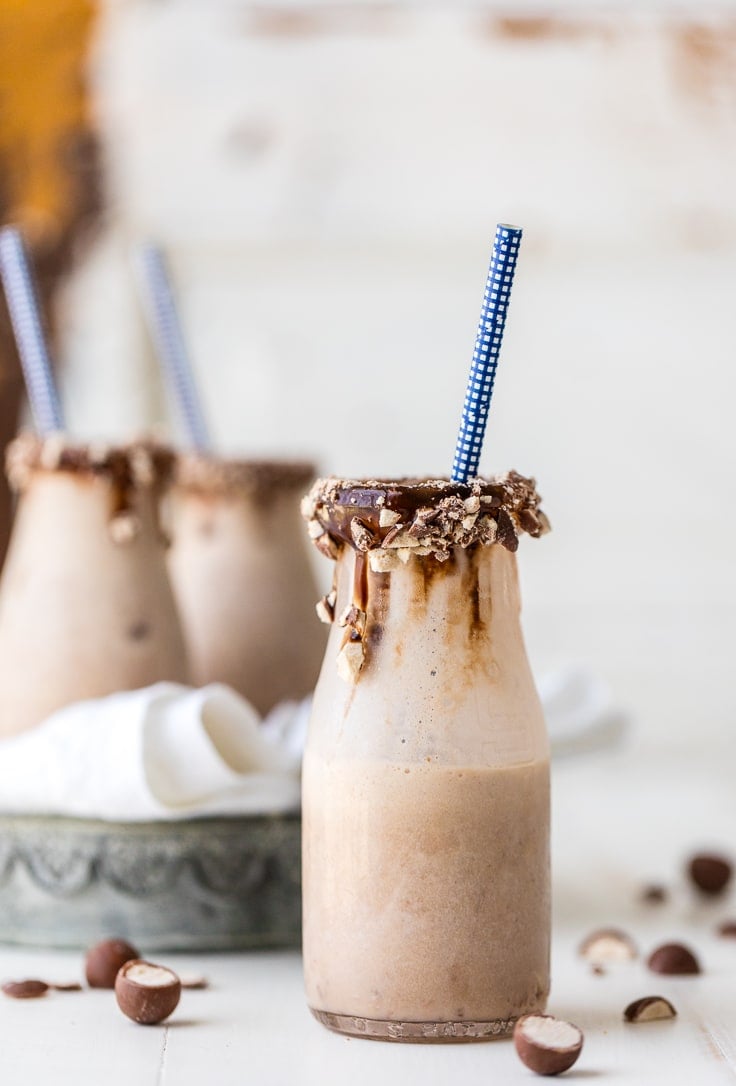 If you're struggling to stay cool this summer, this Chocolate Banana Malt Milkshake is just what you need. You better make a double batch, I have a feeling you won't be able to drink just one! This dessert will keep anyone happy, no matter what the weather is like.
See the recipe card for details on how to make Malted Milkshakes. Enjoy!
Try these other easy ice cream treats to stay cool: