Easy Mint Chip Ice Cream Pie is the perfect Summer sweet treat! Made with only three ingredients! This is such a simple way to make an ice cream cake for your family. Sure to please!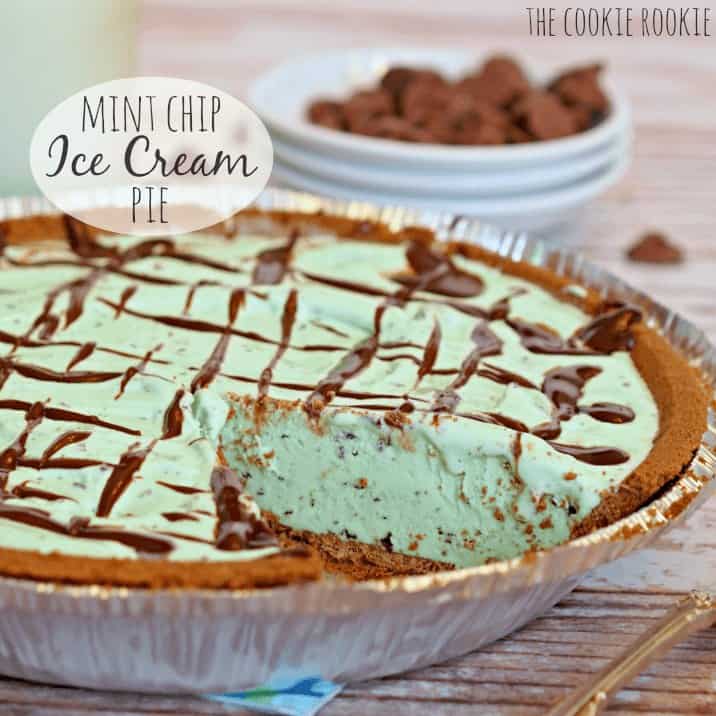 Pat and I are total suckers for Dairy Queen Ice Cream Cake. We will literally buy them for any occasion. Celebrating Birthdays? Check. Celebrating Anniversaries? Check. Celebrating that today is Thursday and there's only one more workday? Check!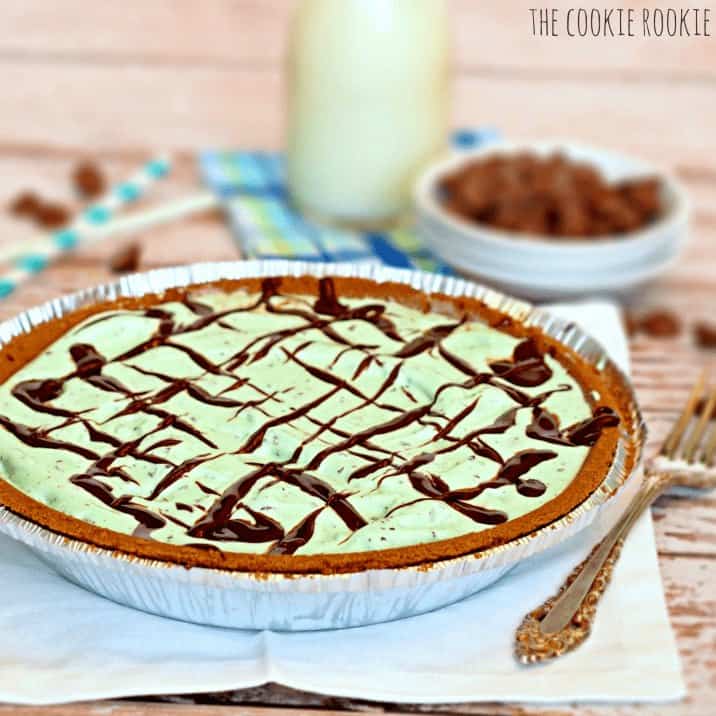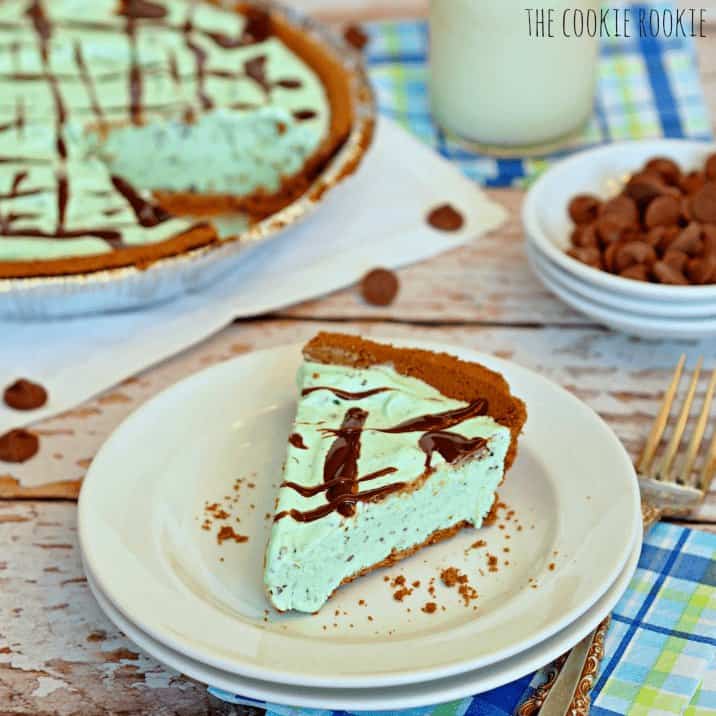 There is nothing better on a hot day than a slice of ice cream goodness. Only downside??? I'm lazy. I don't want to leave the house, find a Dairy Queen, and buy one. I decided that I'll just have to start making celebratory ice cream desserts at home. First up is this 3 Ingredient EASY Mint Chip Ice Cream Pie. Holy Yum. I found this recipe on Pinterest and it took me to the cutest blog. You can find the original recipe HERE. I can't wait to see more recipes from 30 Handmade Days.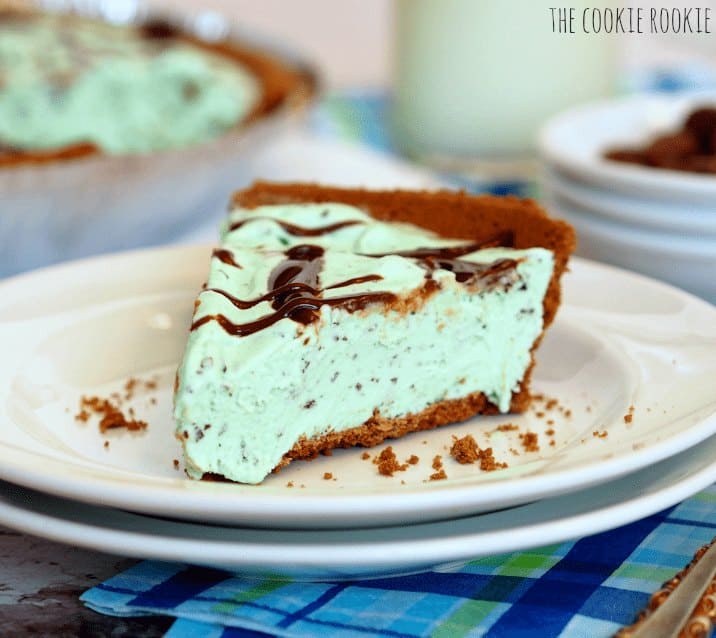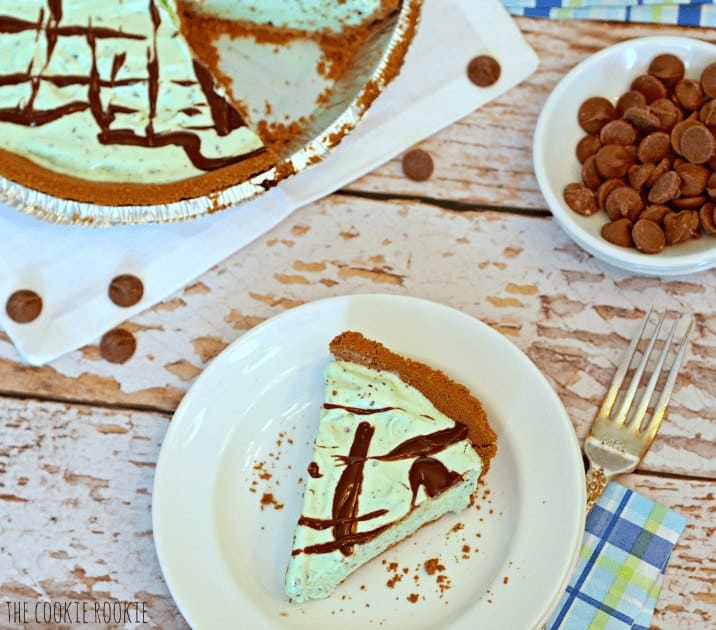 I've made some easy stuff on this blog, but this might actually be the easiest recipe I've ever made. 3 ingredients: the ice cream of your choice, lite cool whip, and pie crust. Talk about the perfect sweet treat for the ultra lazy days. My kinda deal. Sometimes you just need an easy, no fuss dessert you can whip up in a hurry. This is your ticket.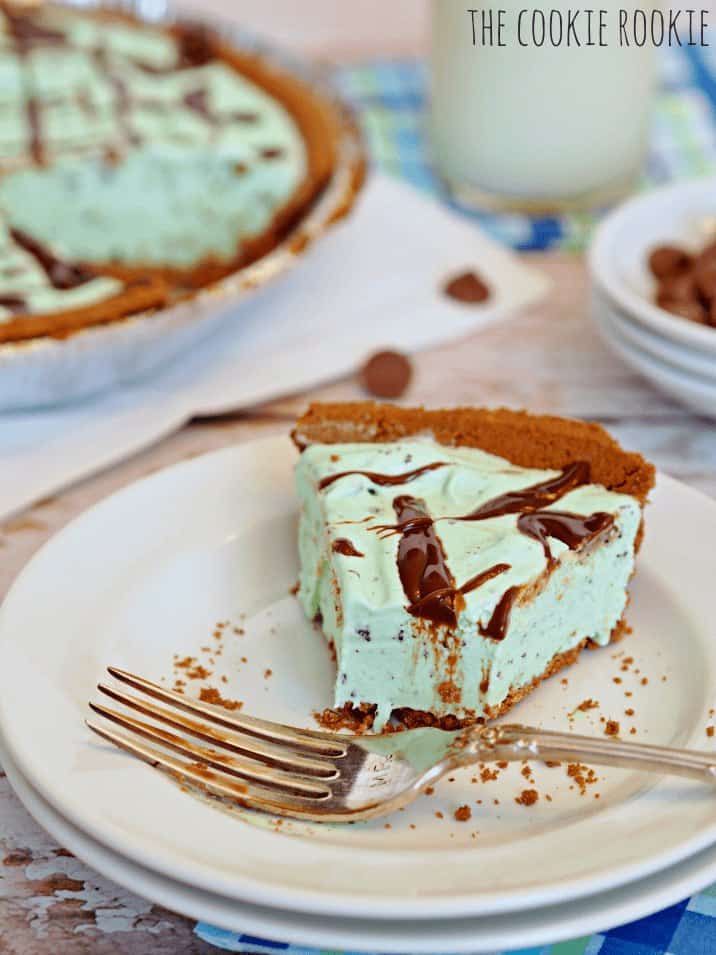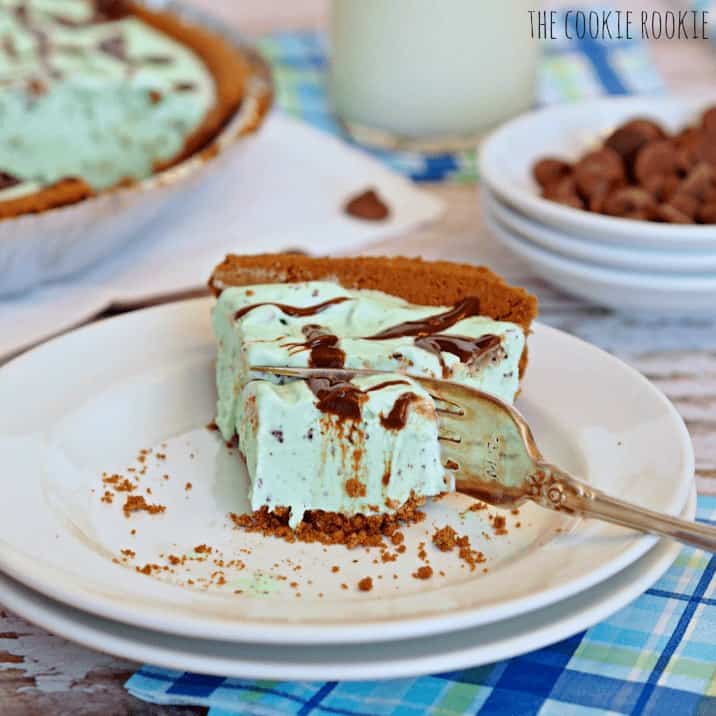 For real. This is the best. I can't believe I went my life up until now not knowing how to make this! I also tried it with toffee ice cream and salted caramel sauce. In a mini-pie crust. Mini Yum. This recipe would be great in SO many flavors. Choose your favorite ice cream and go for it!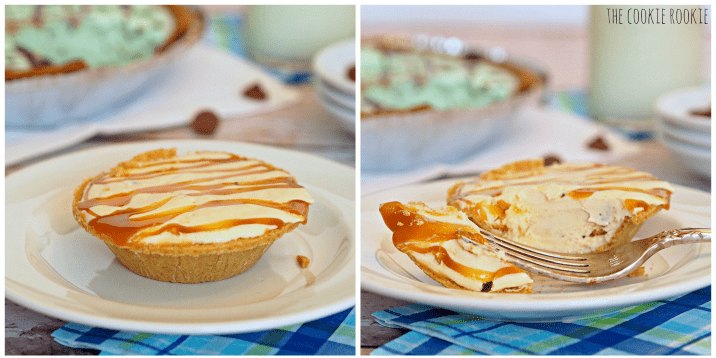 I hope you can find a reason to celebrate with this Easy Ice Cream Pie sometime soon. Let me know what flavors you try! Enjoy :)