This post is sponsored by Real® Seal. As always, all opinions are 100% mine. Thanks SO much for supporting the brands that help support The Cookie Rookie!
Be the hero of any party with this LAZY GIRL'S SNICKERS ICE CREAM CAKE! Made with pound cake, chocolate and vanilla ice cream, caramel, and peanuts. BEST EASY ICE CREAM CAKE EVER!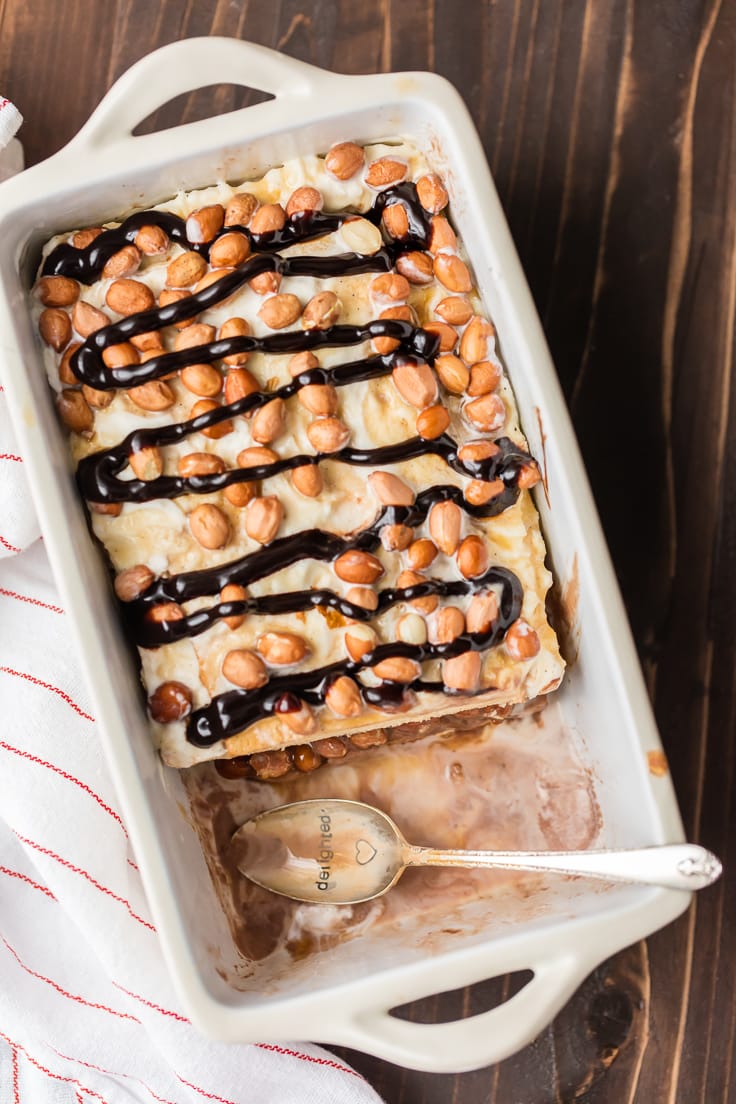 When it's my birthday, or really any occasion that calls for celebrating, I would choose ice cream cake over real cake ANY DAY OF THE YEAR. I crave it…it's a problem. Something about the cool refreshing taste, the hot fudge center, and a little crunch. Sure, regular cake is great and if you ever want to make me one, I won't say no, but if you really want to know the way to my heart, it's ice cream cake. HOWEVER…I am also way too lazy to craft a full one at home, shaping and sculpting, waiting and freezing in layers, whatever else needs to happen to create the perfect one. At our house, my solution is the Lazy Girl's Snickers Ice Cream Cake! It's thrown together in just minutes, not too big and not too small, and has ALL THE FLAVOR! You're gonna love it.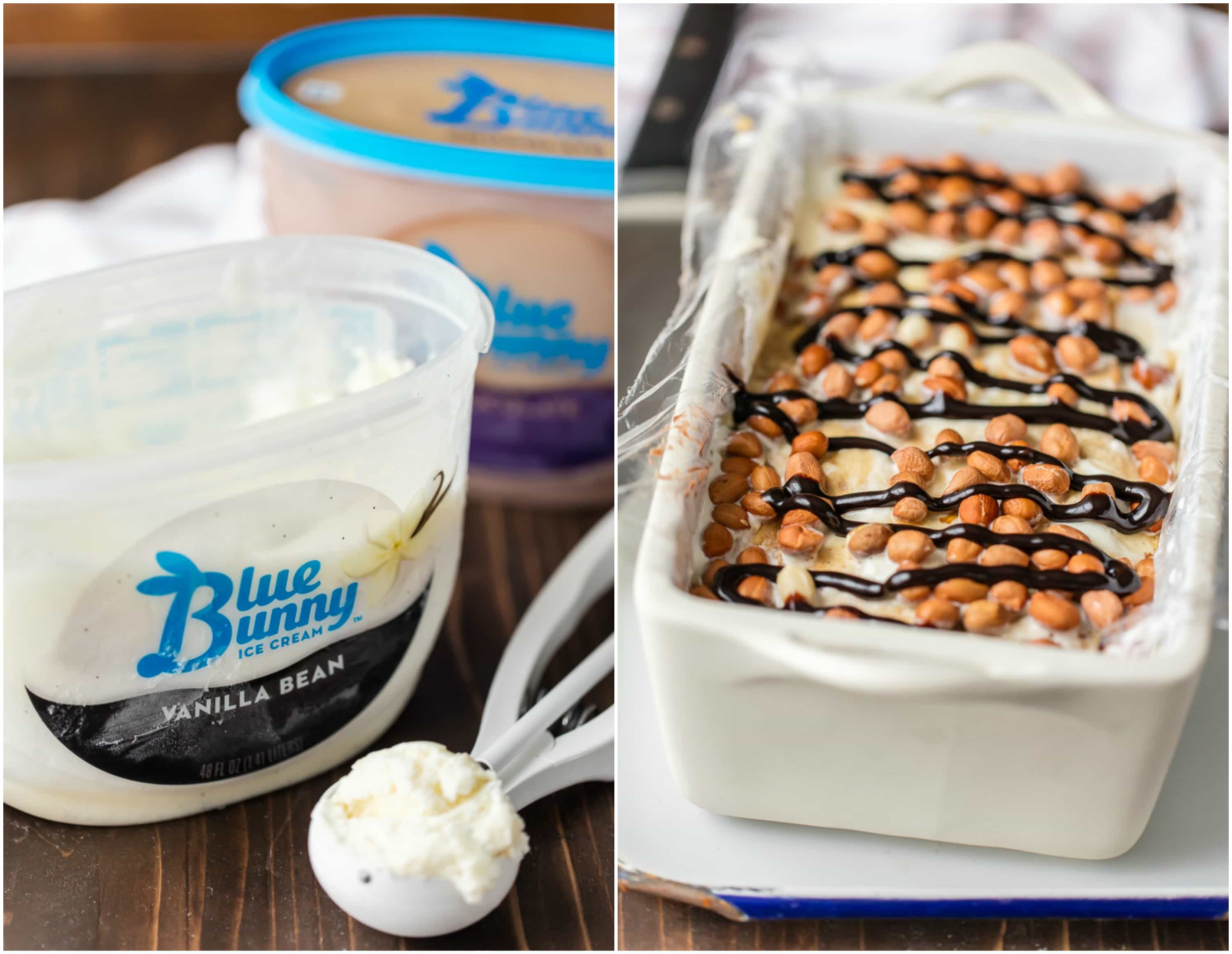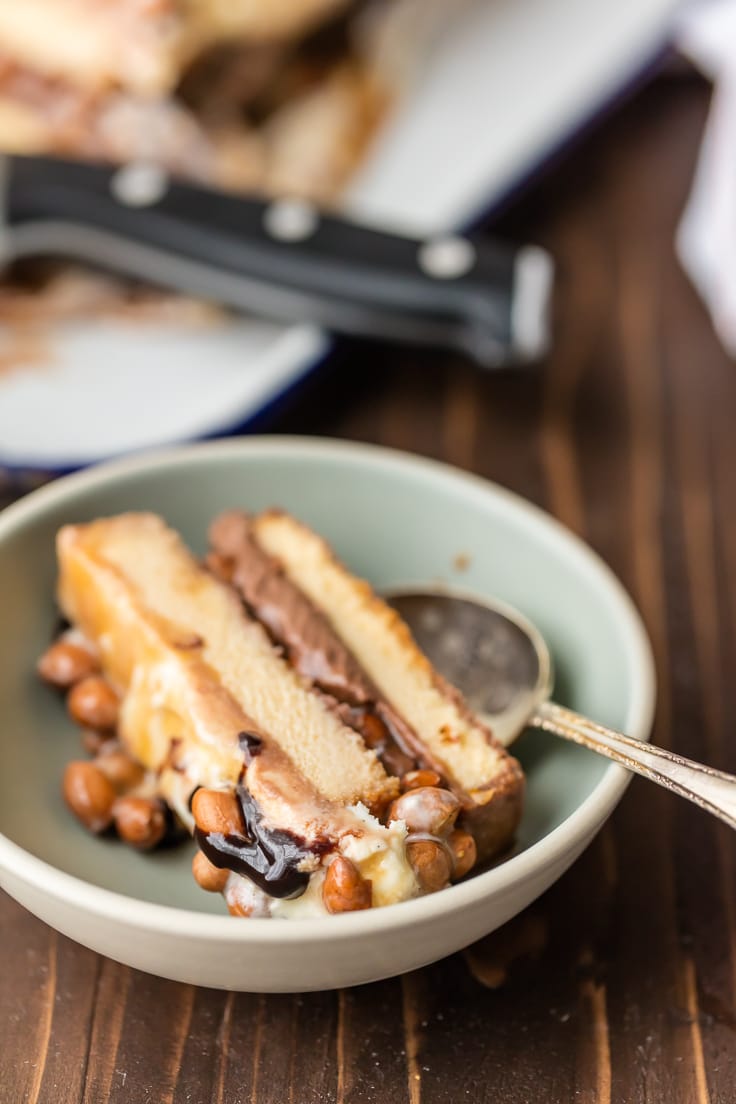 The other great thing about having this Lazy Girl's Snickers Ice Cream Cake in July is that July 25th is NATIONAL HOT FUDGE DAY!! The people that make up the National food holidays sure do know what they're doing. There is literally nothing better than ice cream topped with hot fudge. Or in this cake, Snickers Ice Cream Cake topped with hot fudge! I've partnered with REAL® Seal (You might remember the Chocolate Banana Malt Milkshakes from last month!!) to encourage drinking dairy and getting the word out about all its many nutritional benefits, and that can include ice cream as well (LUCKY US). Milk (aka ICE CREAM) is such a great source of calcium, potassium, and vitamin D, not to mention protein and tons of other vitamins. Real® Seal makes it easy to identify products made from US-only cows milk. Can't be replicated! Two Blue Bunny products my family uses regularly are Vanilla Bean and Chocolate and they are REAL® Seal approved. They're the perfect base to this perfect EASY Ice Cream Cake!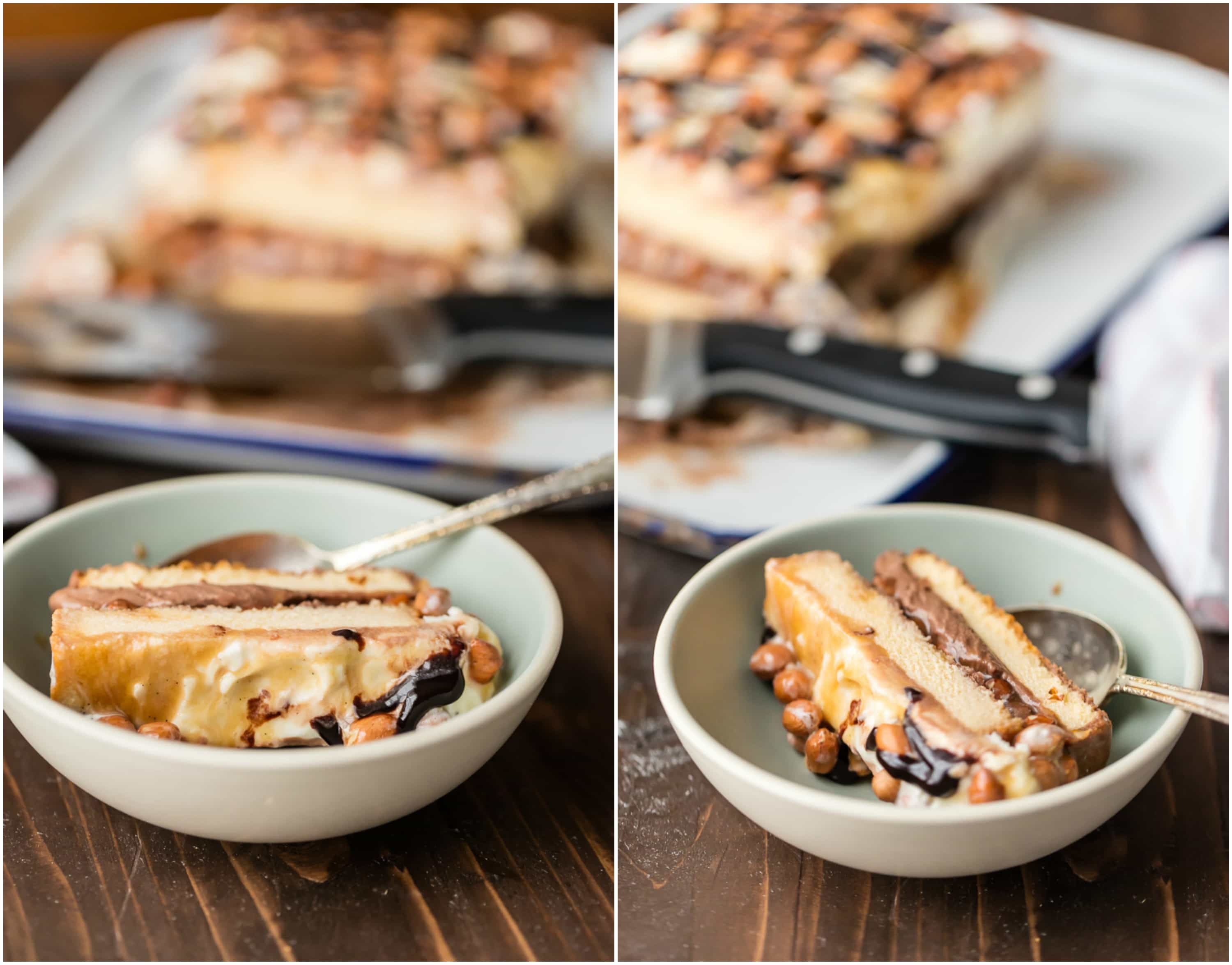 Inside the Lazy Girl's Ice Cream Cake you'll find layers of Vanilla Bean Ice Cream, Chocolate Ice Cream, Pound Cake, Caramel, and of course peanuts. It's all topped with hot fudge (BECAUSE YAY NATIONAL HOT FUDGE DAY!) and served with a smile. You're gonna be famous for this one!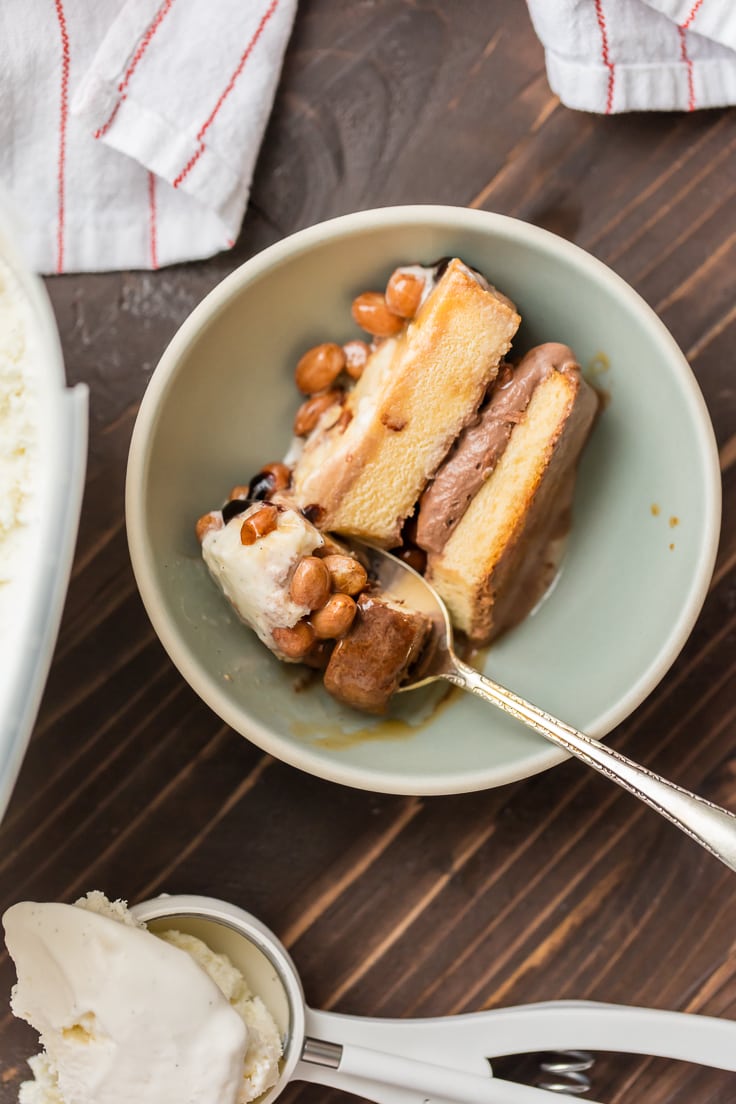 Be sure to follow along with Real® Seal via Pinterest, Facebook, and their website for more info and recipes! Cheers!