Pumpkin Ice Cream is the perfect treat to make for fall. It doesn't get better than this homemade pumpkin pie ice cream for Thanksgiving! It's like a creamy frozen version of pumpkin pie…what could be better?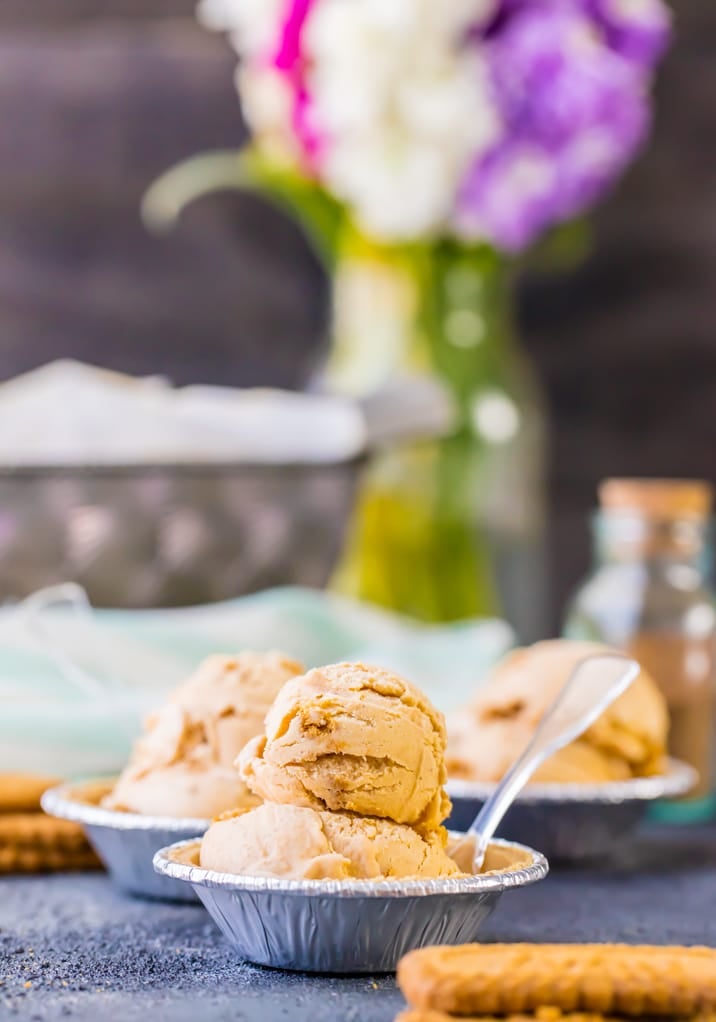 Pumpkin Ice Cream
This homemade pumpkin ice cream recipe is the best of the best. What could be better than combining the best summer dessert with the best fall flavor?
Homemade Pumpkin Ice Cream is the perfect cool treat to make during the fall season. We love ice cream, we love pumpkin pie, why not just turn it into one delicious dessert?
I have wanted to make Pumpkin Pie Ice Cream for SO LONG. Well good news folks, I finally got an ice cream maker and I'm finally making this amazing goodness. It was SO worth the wait, and it has become my new favorite way to enjoy pumpkin pie flavors.
This homemade ice cream recipe is just PERFECT for Halloween, Thanksgiving, and those early days of Autumn that are still on the warmer side.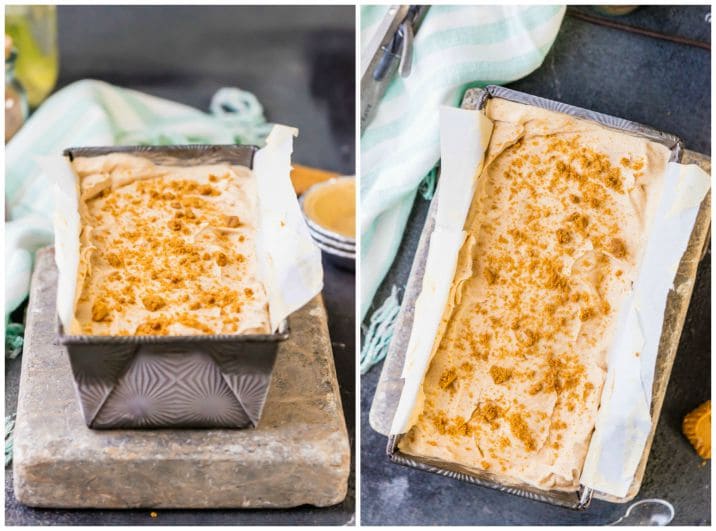 Homemade Pumpkin Pie Ice Cream
With Pumpkin Season in full force, no recipe is safe from the flavors of pumpkin pie and pumpkin spice. Even ice cream, a traditionally summer dessert (although I wholeheartedly believe it is a year-round treat), deserves a pinch of pumpkin flavor to celebrate.
This homemade pumpkin ice cream turned out amazing! I used sweetened condensed milk and knew it would make for a super creamy base.
I added some biscoff cookies into the mix to give the taste of a 'pie crust' and make the pumpkin pie ice cream even more like the pie. I loved the little bit of crunch the cookies added! I could eat this all day every day you guys. I may just make it for Thanksgiving instead of actual pie. It definitely makes a great addition to the dessert table!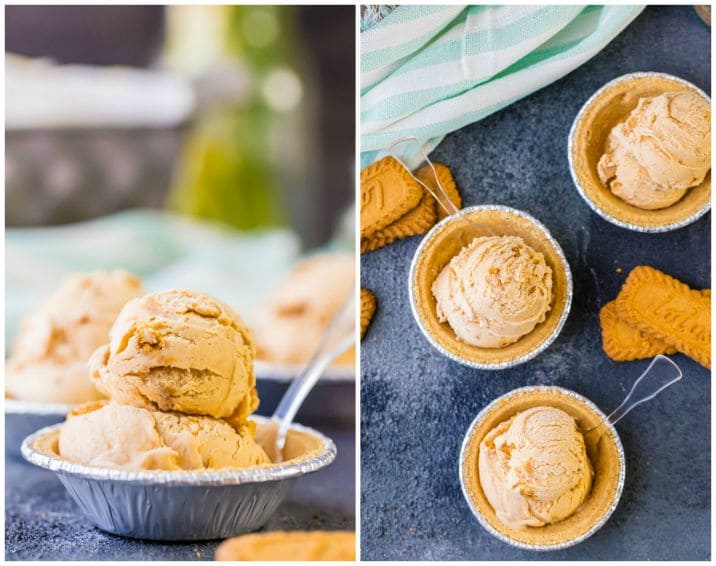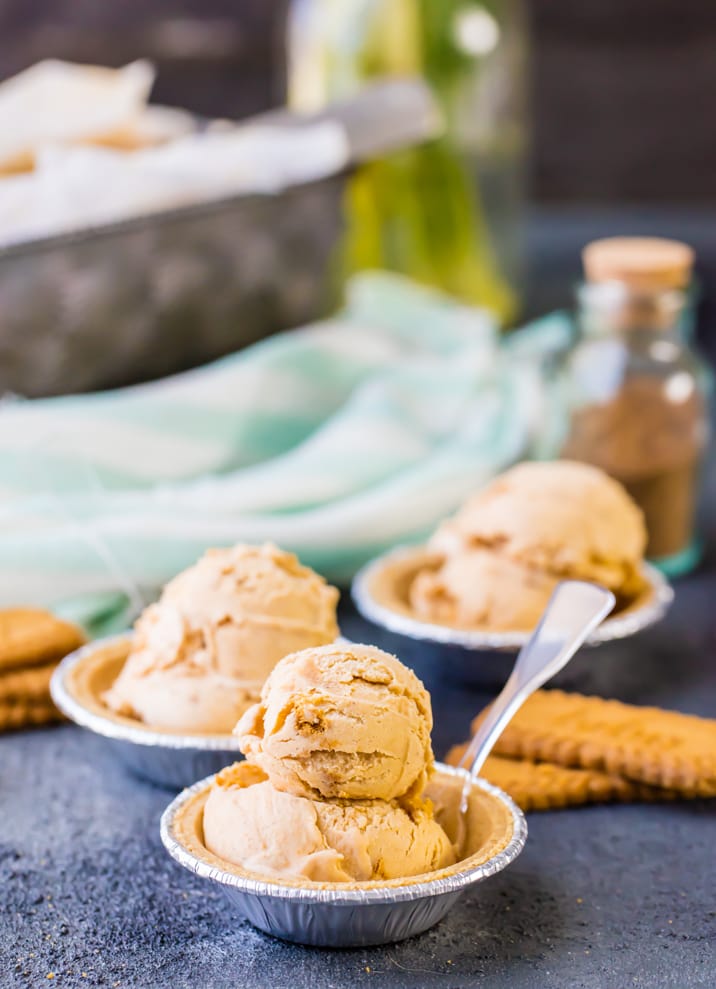 How to Make Pumpkin Ice Cream
Ever since I got my ice cream maker, I've been obsessed with making homemade ice cream. It's so easy when you can just add some ingredients in and let it churn.
How to Make Pumpkin Ice Cream:
In a large bowl, stir together all of the ingredients except the cookie crumbles. Stir until well combined.

Pour into your frozen ice cream maker bowl and turn on. Add the cookie crumbles and allow the machine to stir in the crumbles.

Allow to freeze within the machine for 30-45 minutes or until the ice cream is the consistency that you want.

Pour into a freezer safe container and cover. Keep frozen until ready to eat.
If you don't have an ice cream maker, you can use the ingredients I listed, then follow this tutorial to make ice cream without a machine. But if you're someone who enjoys making homemade ice cream regularly, you'll find that buying an ice cream maker can really come in handy over the years. It's one of my favorite kitchen appliances!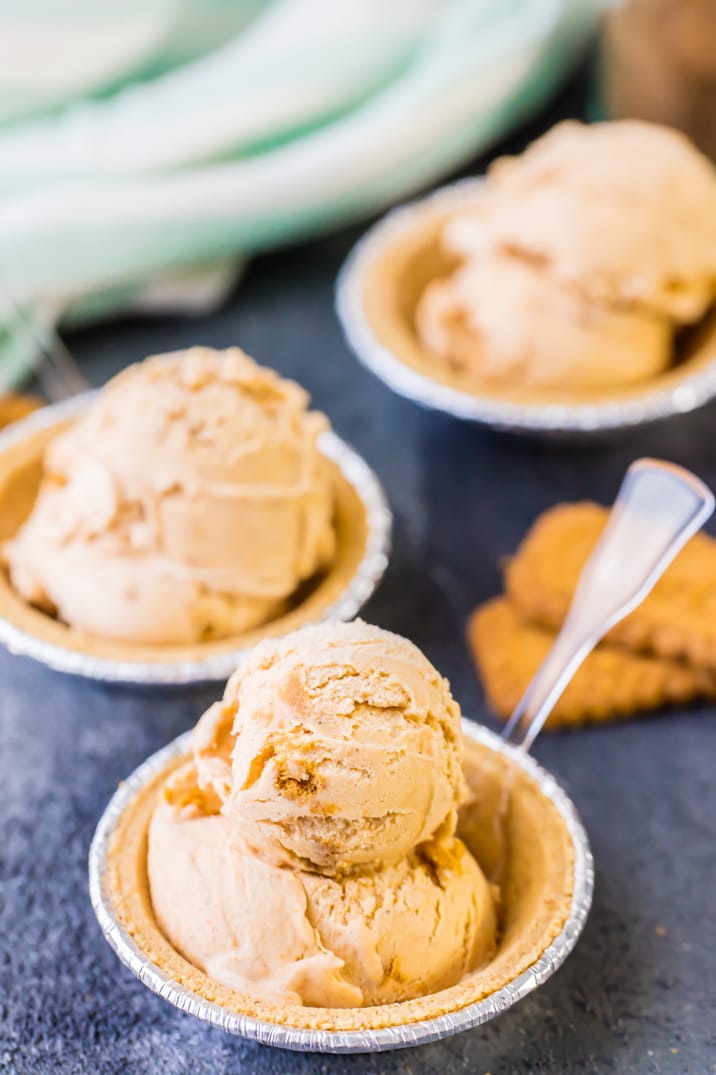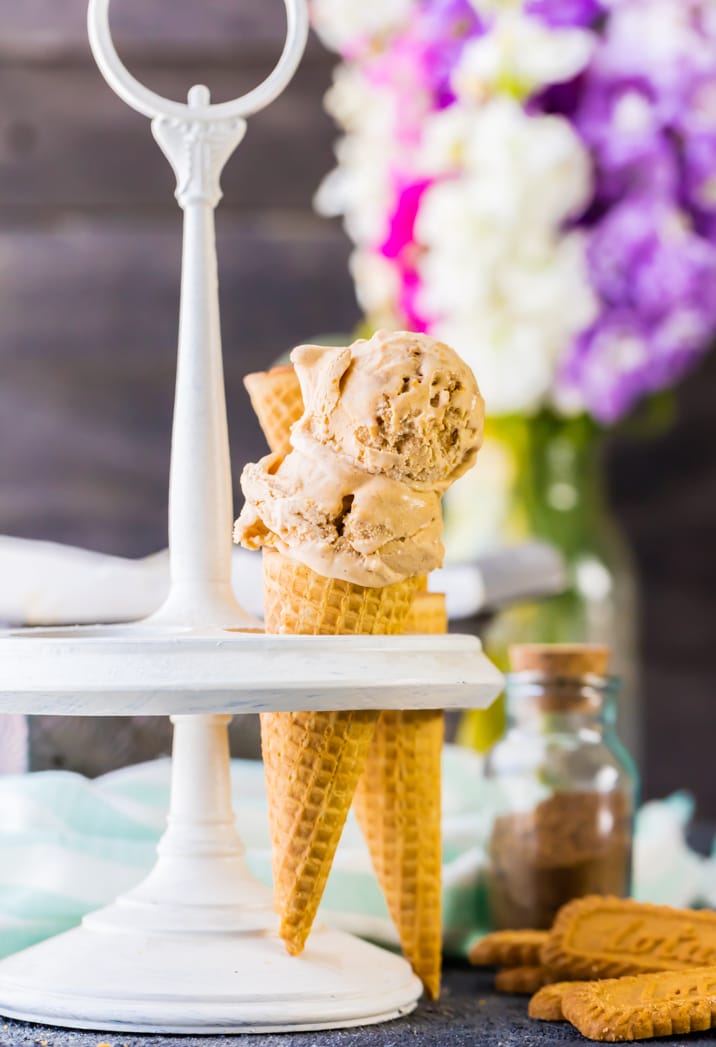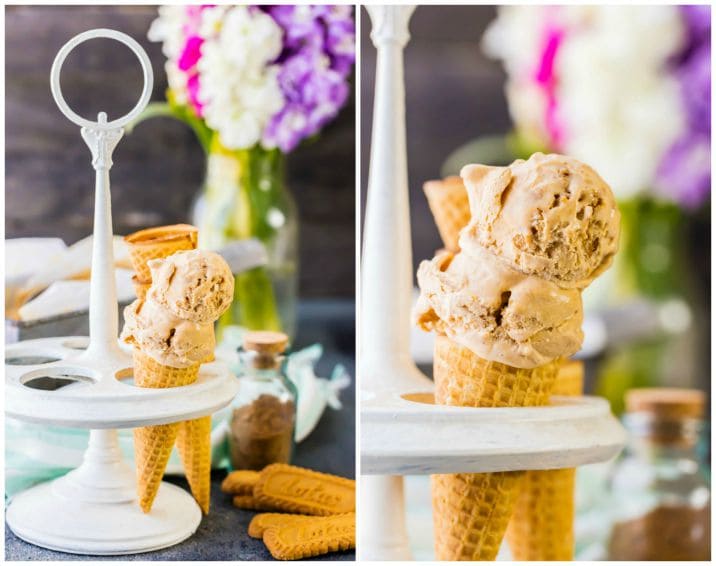 I hope you love this ice cream as much as we do! Making ice cream is so much fun, and such a cool way to create a unique dessert at home. I'm so excited to celebrate fall with this dessert!
See the recipe card below for details on how to make Pumpkin Ice Cream. Enjoy!
If you like this recipe, try some more of our favorite pumpkin recipes: