Pumpkin Ice Cream is the perfect treat to make It doesn't get better for Thanksgiving. This is a MUST MAKE for Autumn! A creamy frozen version of pumpkin pie…what could be better?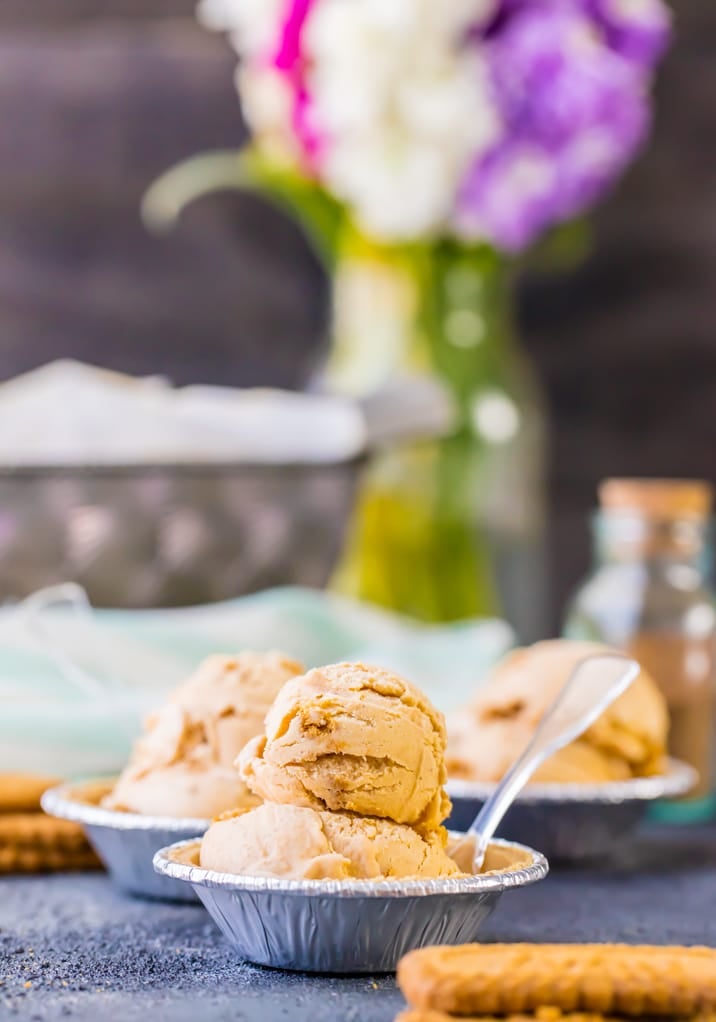 Pumpkin Ice Cream
Pumpkin Ice Cream is the perfect cool treat to make during the fall season. We love ice cream, we love pumpkin pie, why not just turn it into one delicious dessert?
I have wanted to make Pumpkin Pie Ice Cream for SO LONG. Well good news folks, I finally got an ice cream maker and I'm finally making this amazing goodness. It was SO worth the wait…and has become my new favorite way to eat Pumpkin Pie!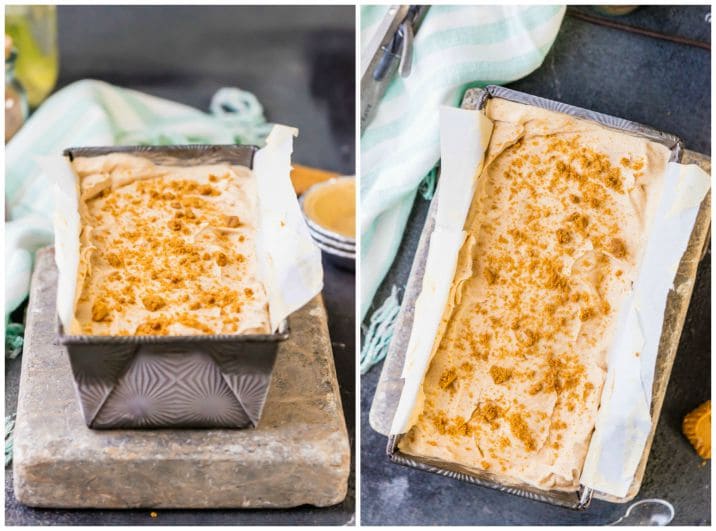 There are so many recipes for Pumpkin Ice Cream on Pinterest, so I am definitely not re-inventing the wheel here. But I still thought it was worth posting because it was SO delicious and festive. I used sweetened condensed milk and knew it would make for a super creamy base. Um yes…it totally does. Perfection!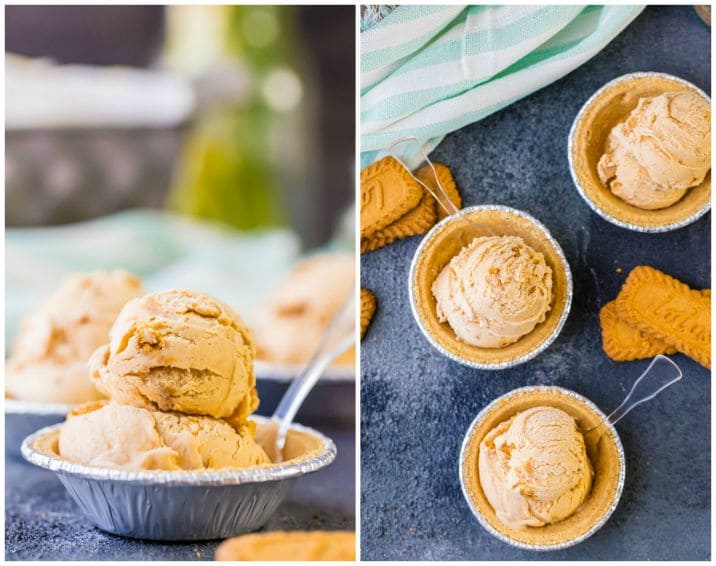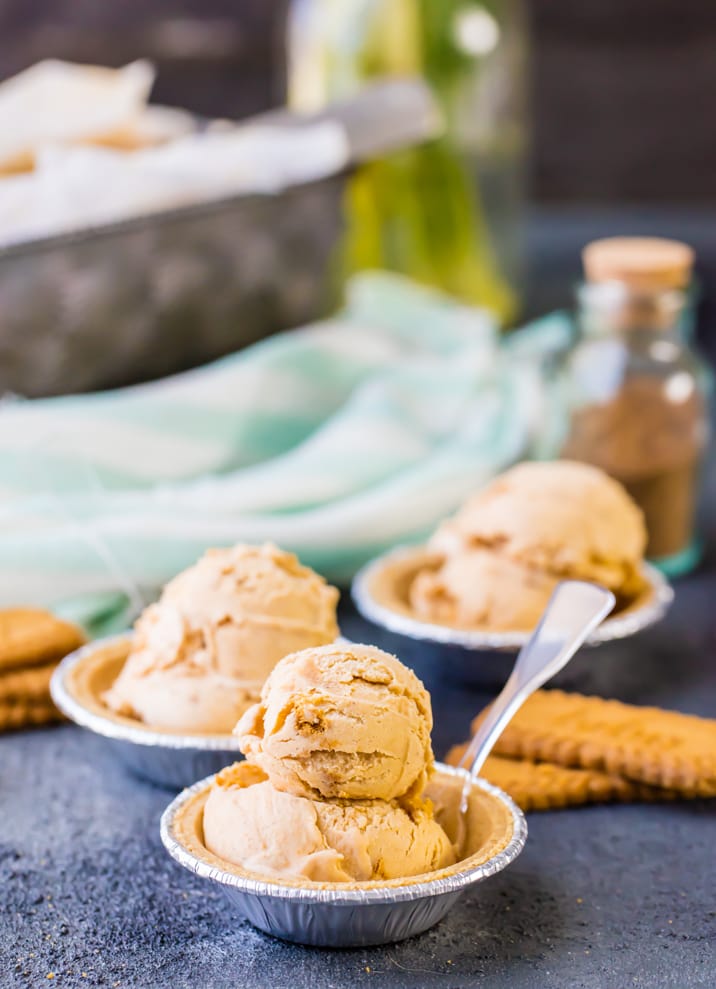 I added some biscoff cookies into the mix to give the taste of a 'crust' and make the ice cream even more like the pie. I loved the little bit of crunch they added!! I could eat this all day every day you guys. I may just make it for Thanksgiving instead of actual pie. I'm not kidding.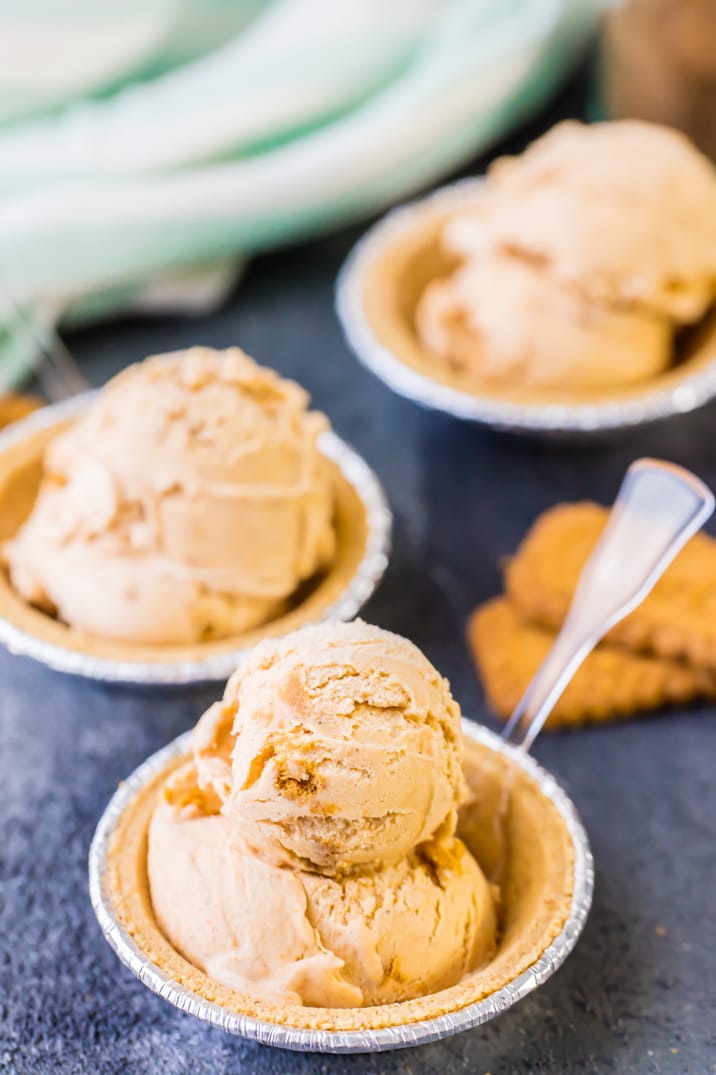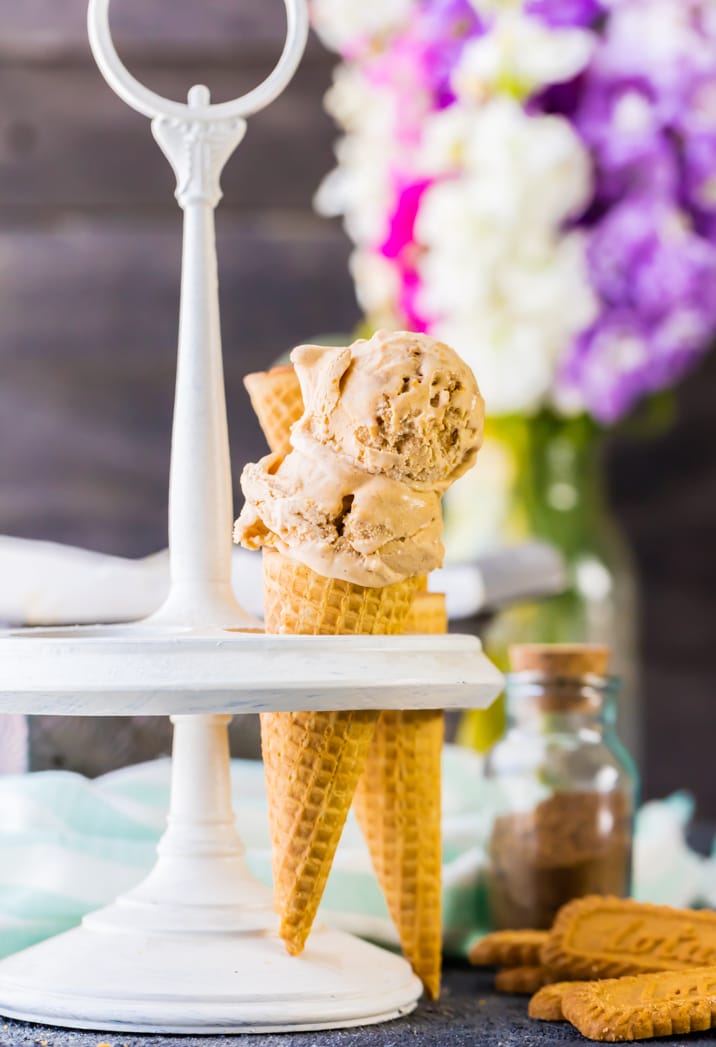 You can make this Pumpkin Ice Cream without an ice cream maker, but if you have one, I recommend it!
It just makes for a creamier, dreamier version. It's one of my favorite kitchen purchases this year!!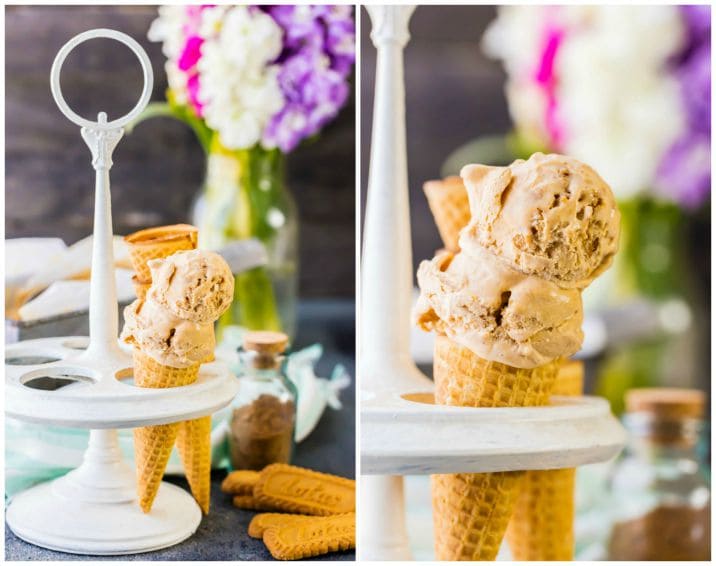 I hope you love this Pumpkin Ice Cream as much as we do! Making ice cream is so much fun, and such a cool way to create a unique dessert at home.
See the recipe card below for details on how to make Pumpkin Ice Cream. Enjoy!
If you like this recipe, try some more of our favorite pumpkin recipes: