Make dinner (or appetizer night) easy with ONE POT CILANTRO LIME SHRIMP SCAMPI! Made in 15 minutes. Perfection.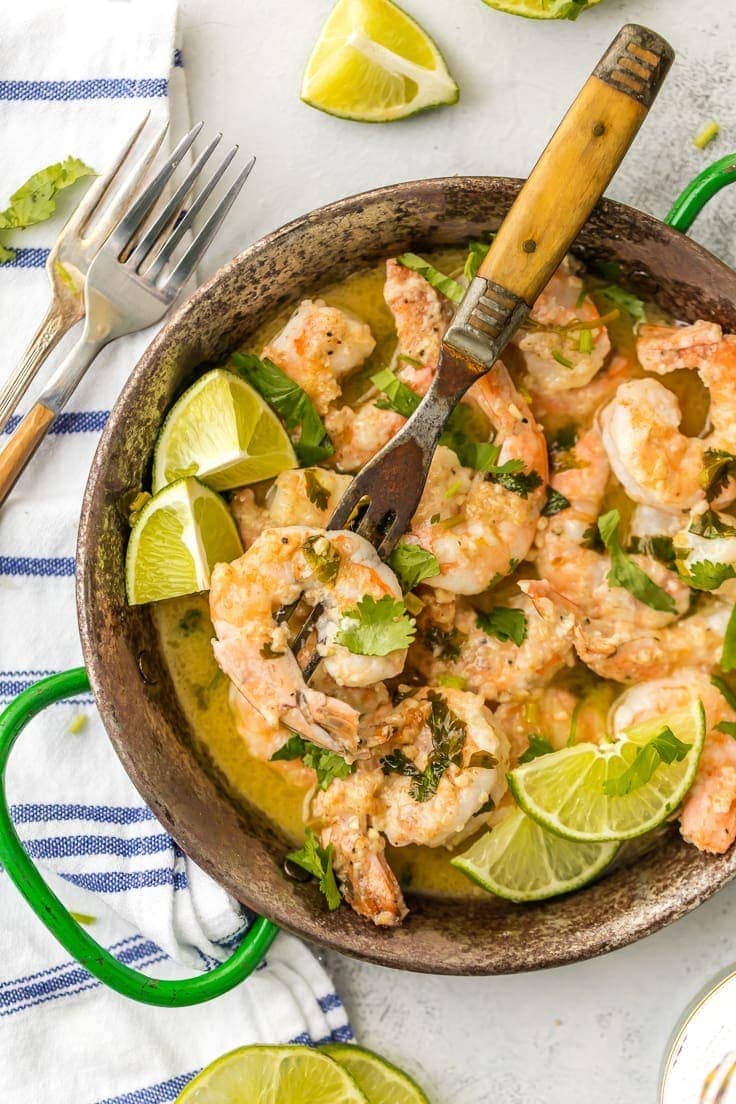 It's healthy recipe time! I don't do this often, as you cheese lovers know, but once in a while…skinny it is. Once in a while you just want to refuel, eat something good for you, and get a good night's sleep. I mean, I'll still watch reality tv, but we all have our vices. This One Pot Cilantro Lime Shrimp Scampi is one of my favorite quick and easy recipes. So much flavor while still being relatively healthy, and MAN is it easy!! Ready and on your table in minutes. Win Win Win!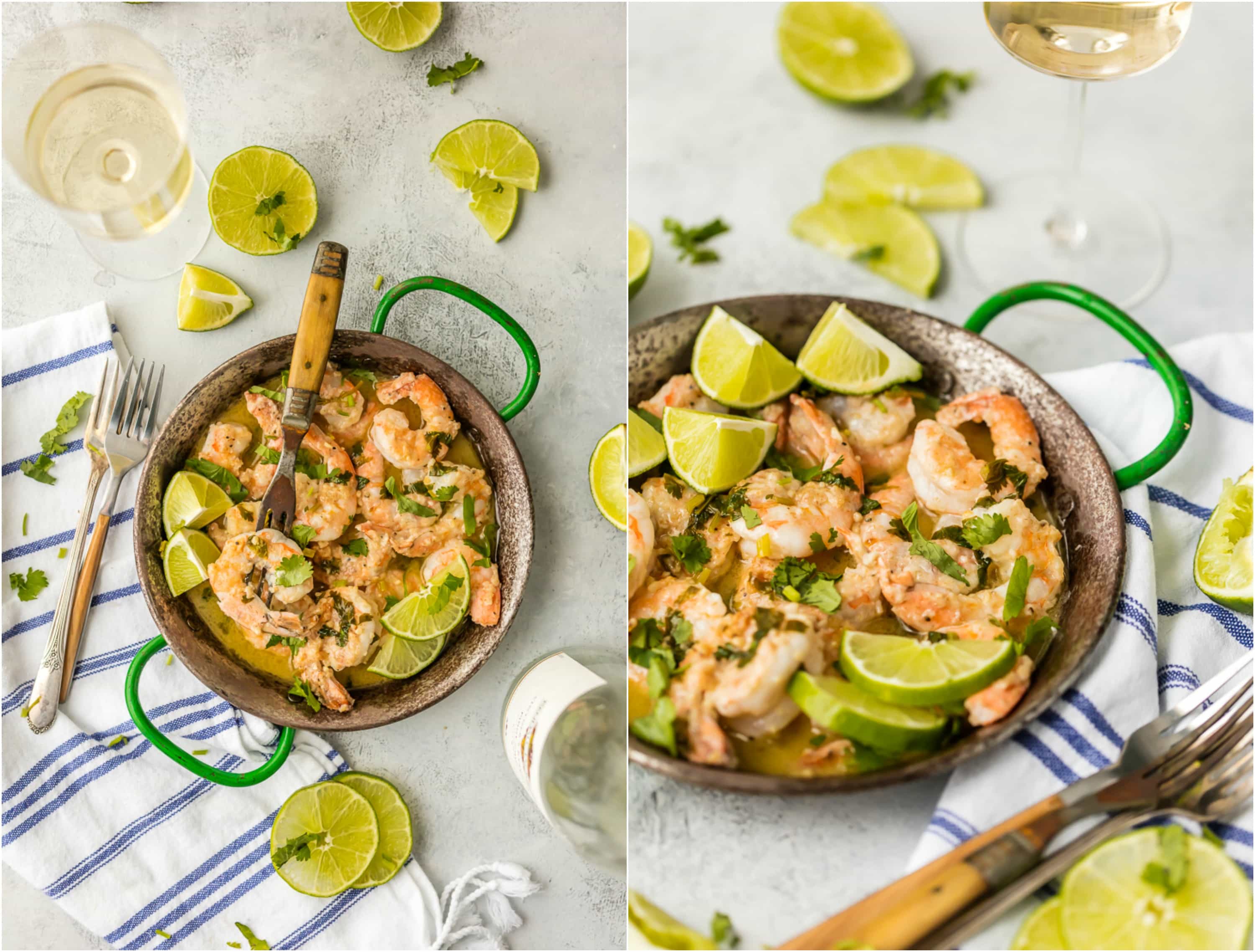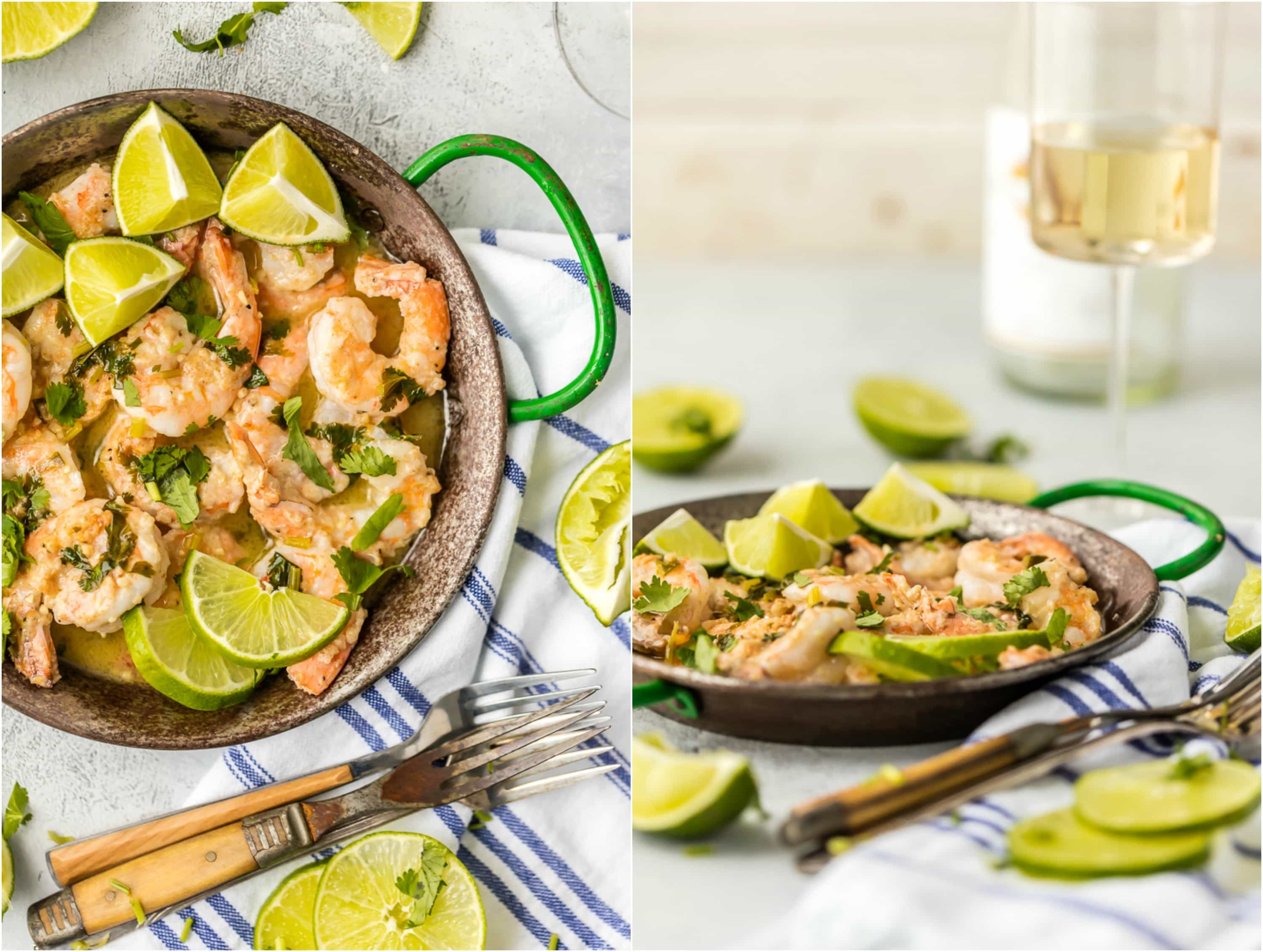 There's just something about how the lime juice compliments the cilantro in this dish. I know there are some cilantro haters out there, and I just don't understand it!! I read an article once that said you're either obsessed with cilantro and want it on EVERYTHING, or you think it tastes like soap. Is that true? Do you haters find it to taste like a Dove bar? Not the chocolate kind. Maybe I just like the taste of soap??? I have no idea…I just know I love it so much. Favorite herb alert. And paired with the tart citrus…perfection. I just can't. If loving cilantro is wrong, I don't want to be right. (<—That would be my real housewives tag line if I had one)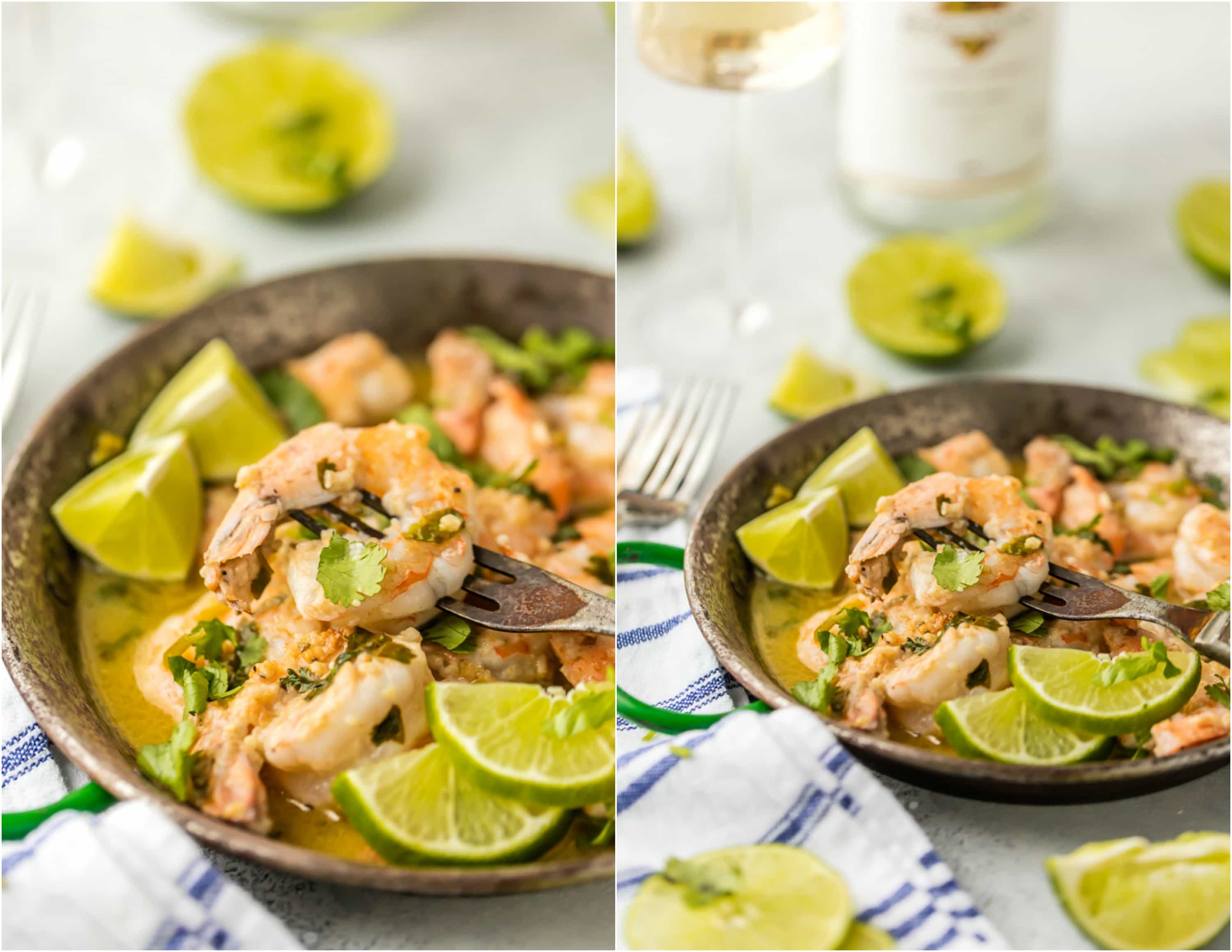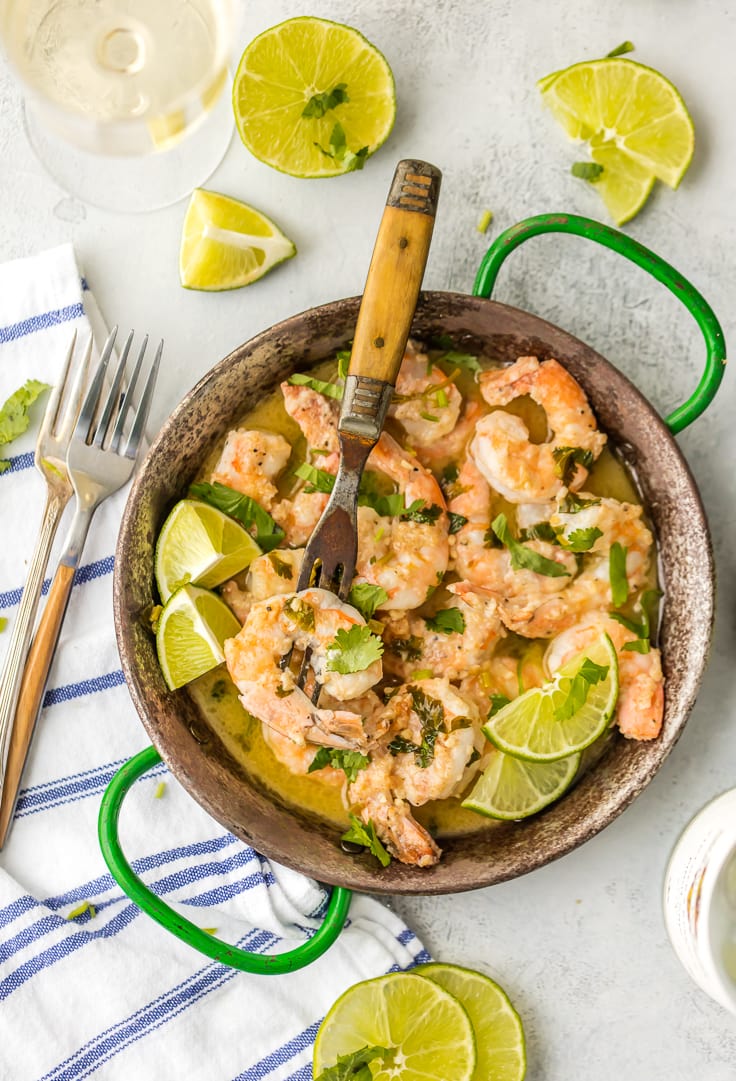 On those busy nights where all you want to do is eat semi healthy but not skimp on flavor, this Cilantro Lime Shrimp Scampi is for you. Did I mention it's made in one pan and in minutes?! You won't believe the ease of this recipe. You will be as obsessed with it as I am with cilantro!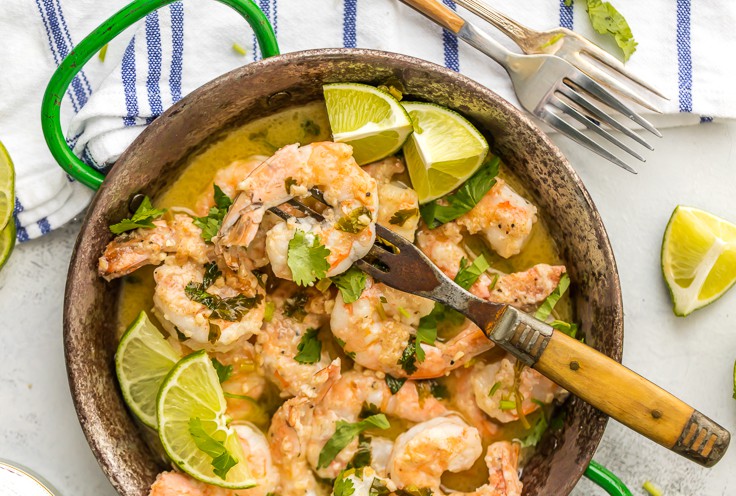 Enjoy!