Garlic Shrimp is a simple, easy recipe to make for appetizers or for dinner. This spicy garlic shrimp recipe is just SO tasty, and only takes about 10 minutes to make. Serve this sautéed garlic shrimp as a quick app, or turn it into a creamy garlic shrimp pasta. Either way, everyone will love it!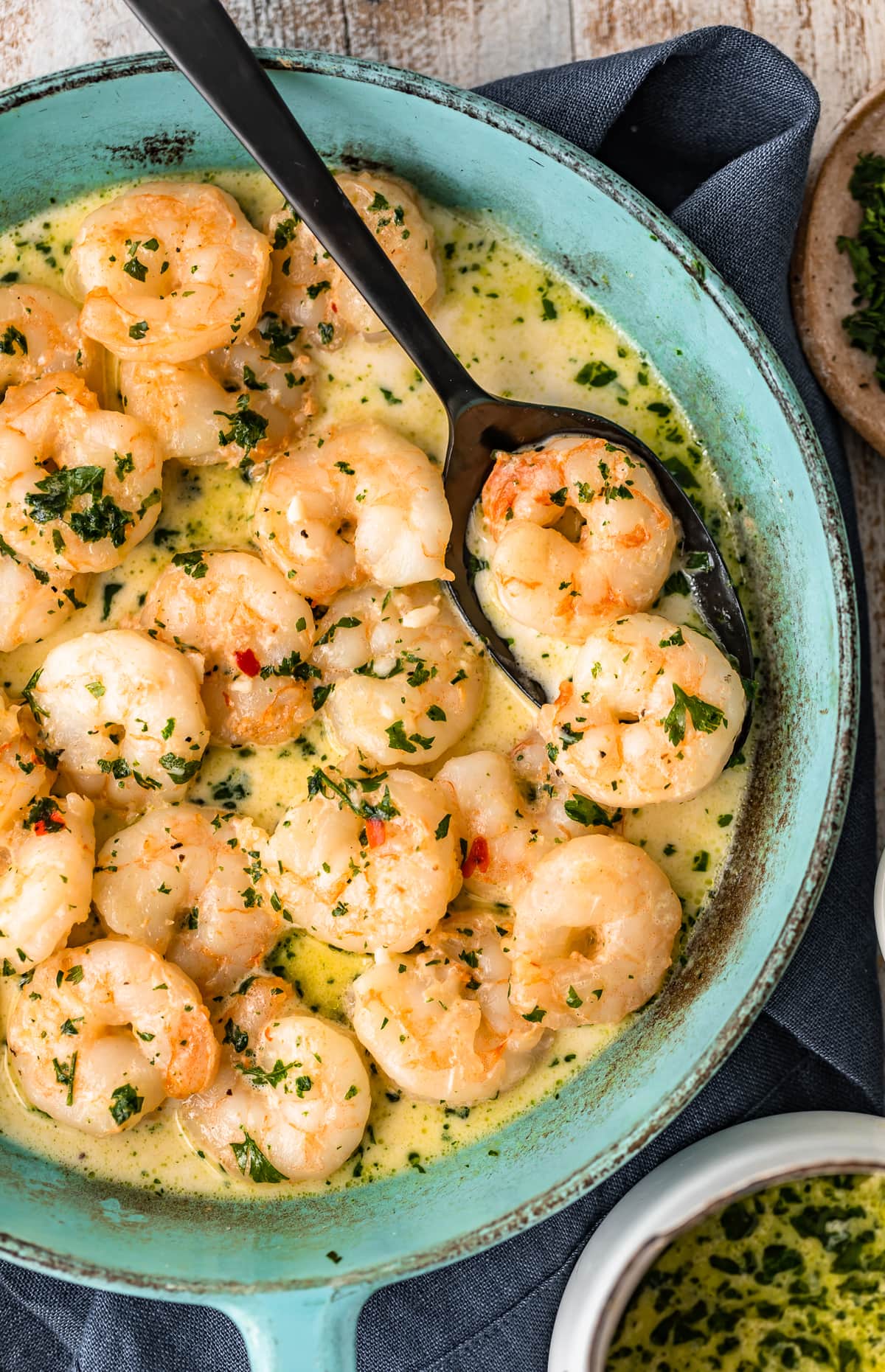 Spicy Garlic Shrimp Recipe
This creamy, spicy garlic shrimp recipe is SO easy to make, I think I just might start eating shrimp every day. Seriously, 10 minutes and you've got this delicious dish ready to serve!
I love serving flavorful sauteed shrimp both for dinners and appetizers. Squeeze a little lemon juice on top and eat these before a meal or at a party. Or you can add fettuccine and make creamy garlic butter shrimp pasta for a full dinner! Both options are super delicious and simple!
Learn how to make garlic shrimp in just 10 minutes! This recipe is so simple, you won't believe it!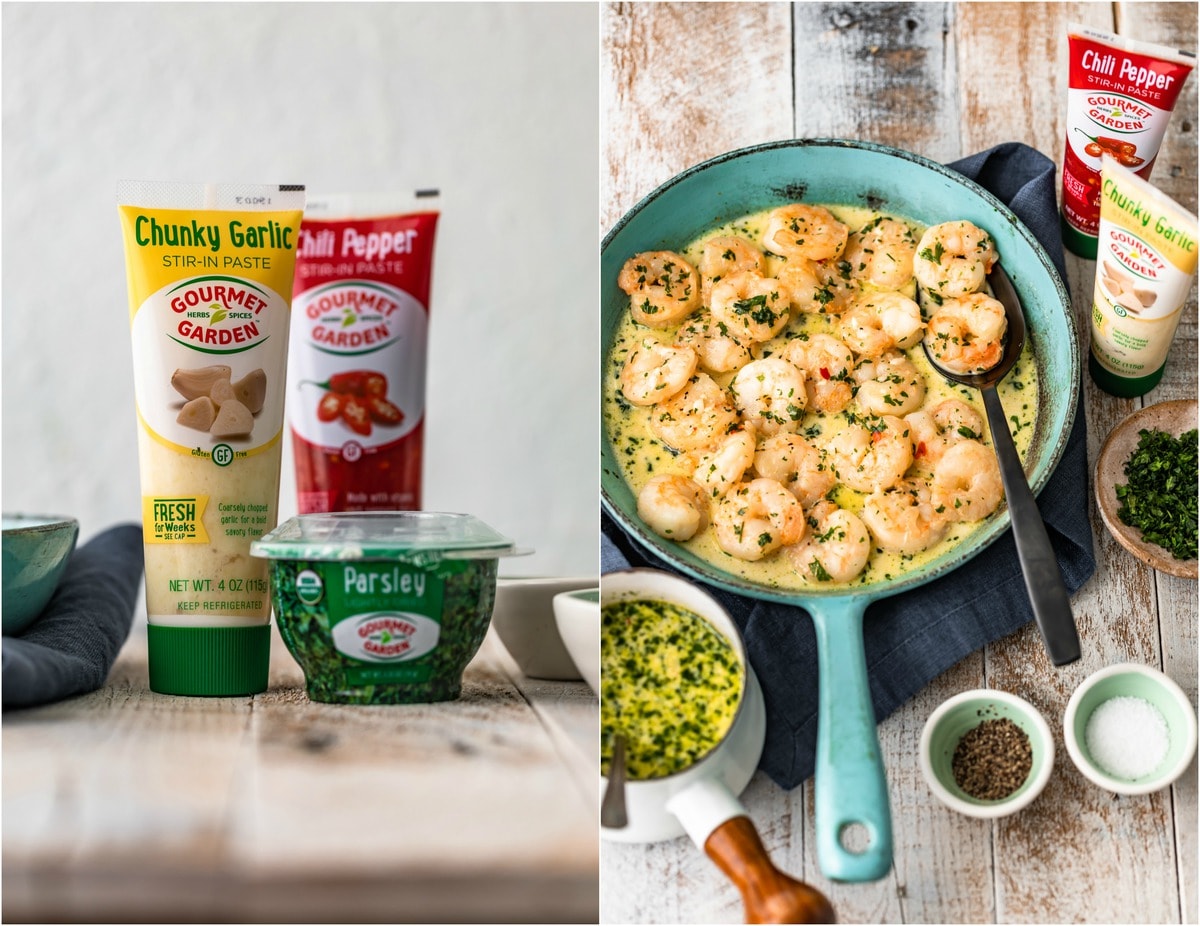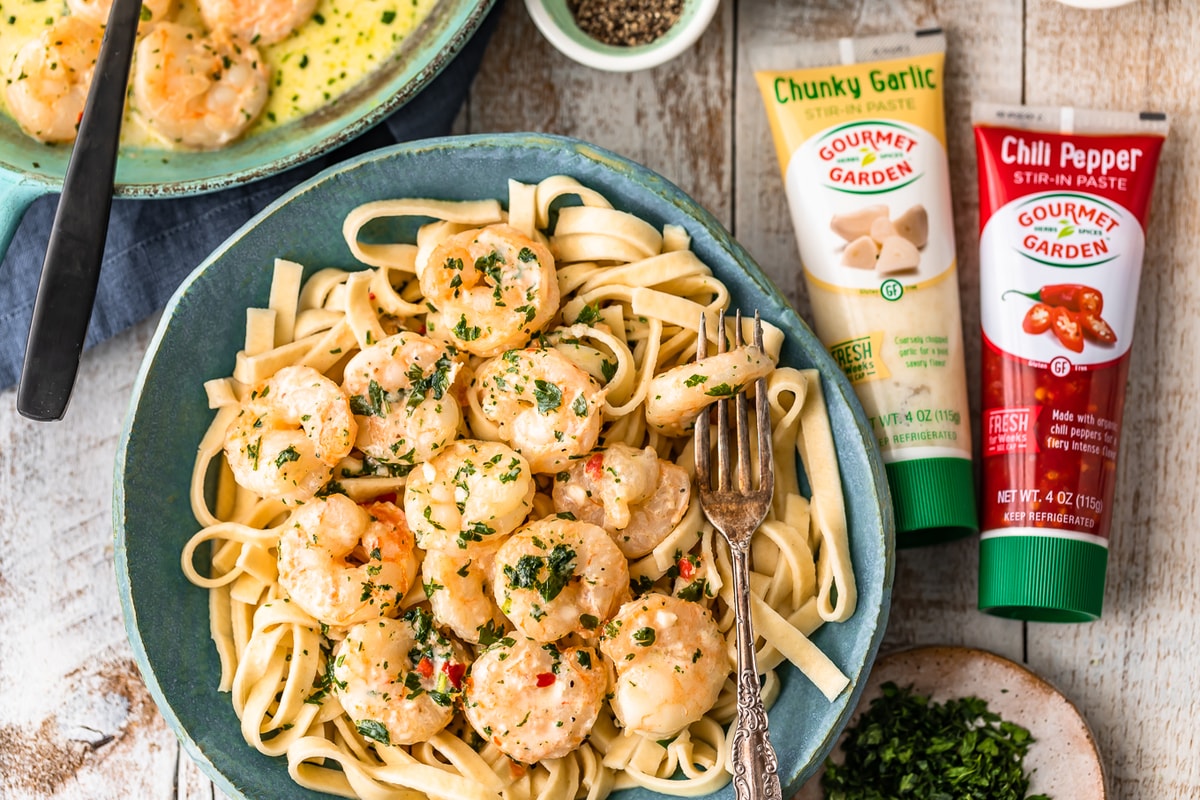 Four Weeks of Fresh
You guys know I'm all about the easy recipes. I'm not the type of mom that wants to slave away in the kitchen while her family plays in the next room. I want to be able to buy quality ingredients and make delicious meals, but I want to save time, money, and stress in the process. I'm so excited to be working with Gourmet Garden this year to showcase their amazing herbs and spices, and show you exactly how they can make your life EASIER and even more DELICIOUS.
Gourmet Garden has a wide range of fresh lightly dried herbs and spices as well as amazing stir in pastes that are sure to take your recipes from drab to fab. I love the variety, love how they taste just as bright as freshly chopped herbs, and am especially in awe of their ability to stay fresh for FOUR WEEKS.
The other great thing about Gourmet Garden Lightly Dried Herbs versus fresh herbs is that they're already washed and chopped. I know Cookie Rookie Readers are just like me and love a good shortcut to greatness!
To our family, that means less trips to the grocery store, less food waste, less fretting over if I have the ingredients I need, and more flavor. More time with Henry. More time dreaming up recipes to show to you!
For this Garlic Shrimp in Cream Sauce, I used Gourmet Garden Stir in Chunky Garlic Paste, Stir in Chili Pepper Paste, and Lightly Dried Parsley. It wouldn't be as easy or as fresh with any other ingredients. I can't wait for you to try! Stay tuned for more recipes you can make during that 4 week window of freshness! (FOUR WEEKS!)
Look for the Gourmet Garden products right in the produce section, next to the pre-cut produce and fresh herbs. Once at home, you need to store them in your refrigerator to keep them fresh.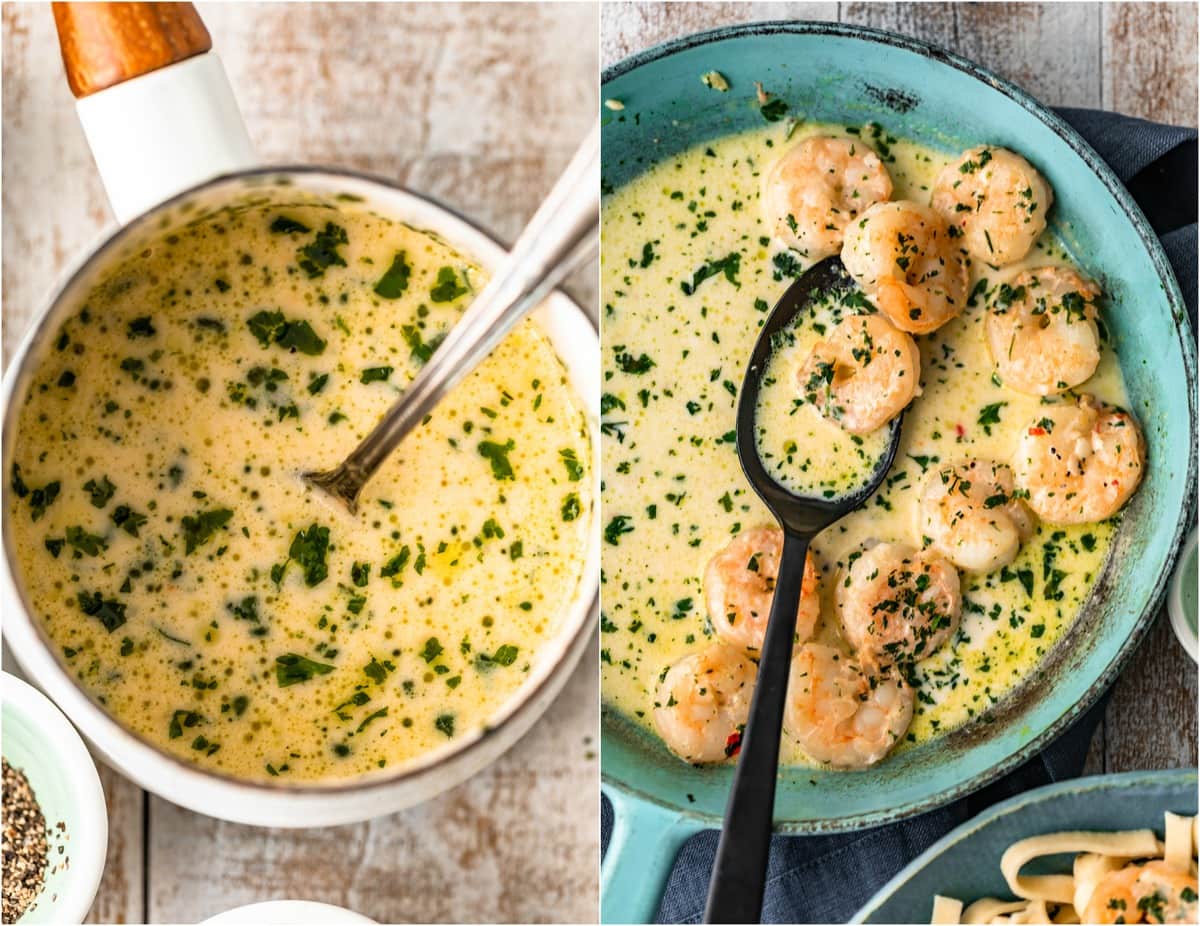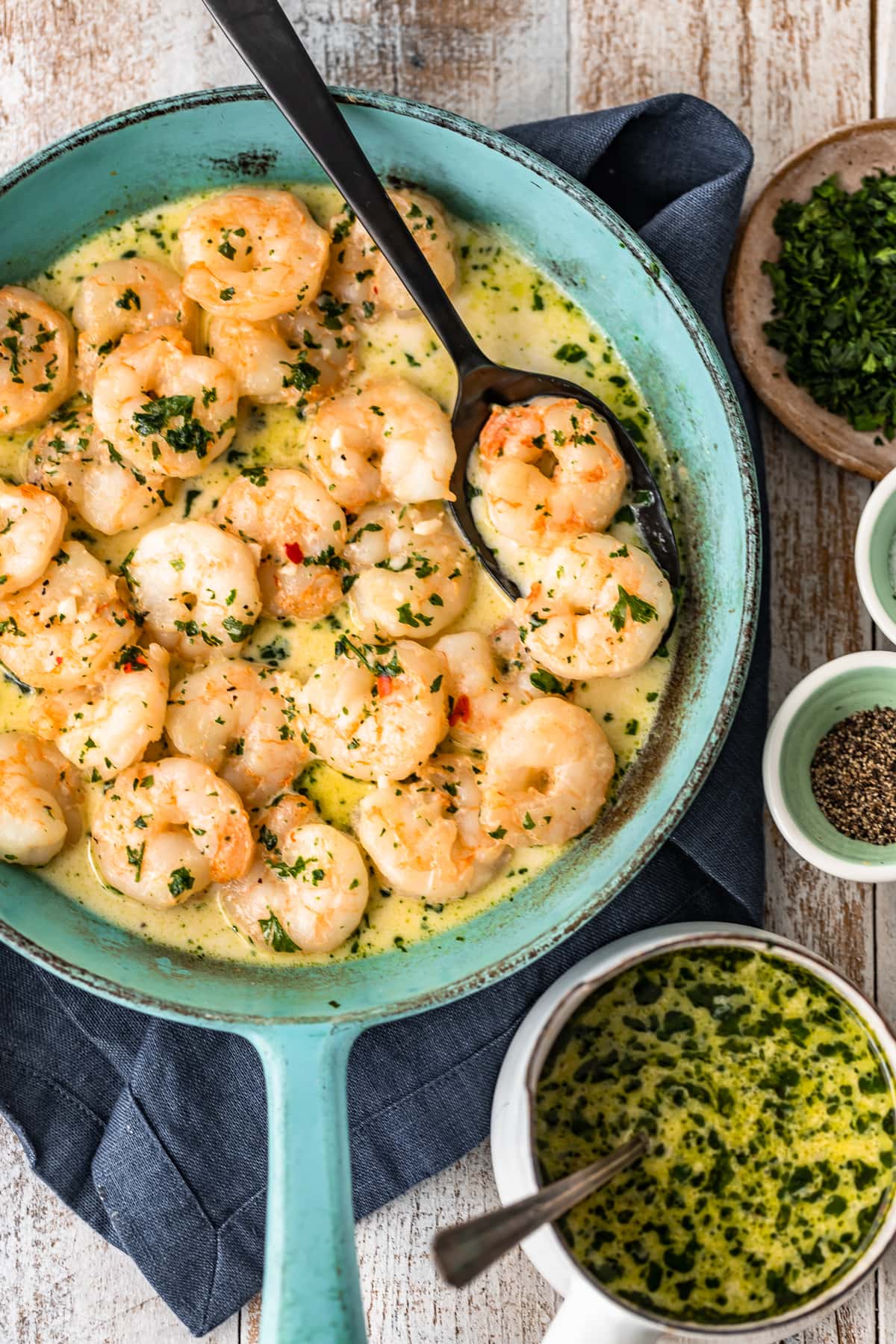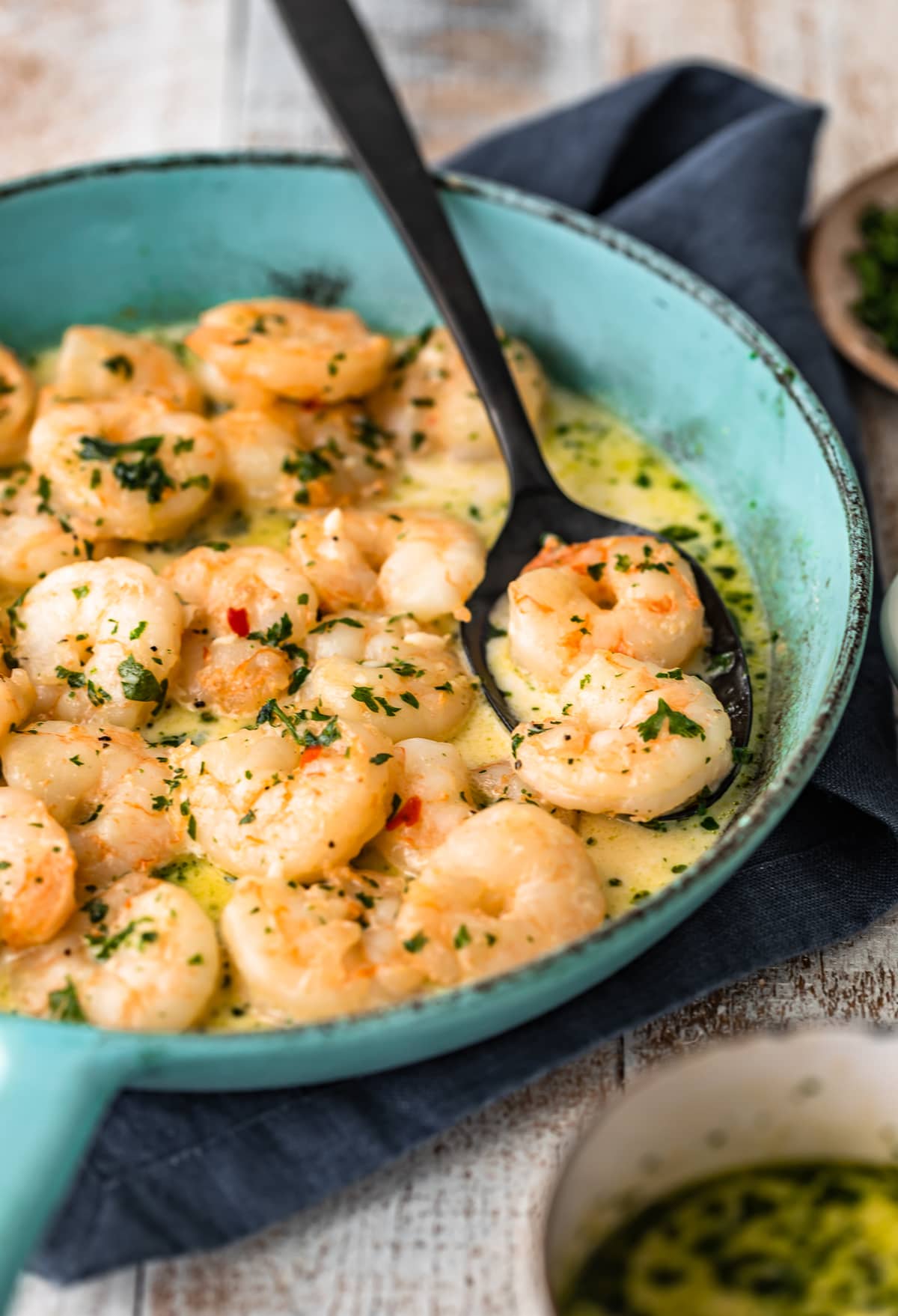 How to Make Creamy Garlic Shrimp
This sauteed garlic shrimp recipe is so easy to make. I like my shrimp spicy, but you can leave out the red pepper paste if you prefer. Either way, you end up with flavorful, creamy garlic shrimp that you can eat as an appetizer, with pasta, or with a plate of veggies.
Season the shrimp with salt and pepper.
Melt butter in a skillet, then add in the Gourmet Garden Garlic Paste and saute for a couple of minutes.
Stir in the Gourmet Garden Chili Pepper Paste, then immediately add in the shrimp and coat it in the garlic paste mixture.
Let shrimp cook for about 2 minutes on each side, then add in the lemon juice and white wine and let it cook for another 30 seconds.
Next, stir in the heavy cream, Parmesan, and Gourmet Garden Parsley, and let the shrimp cook another minute.
And just like that, a quick 10 minutes will get you some delicious shrimp ready to serve!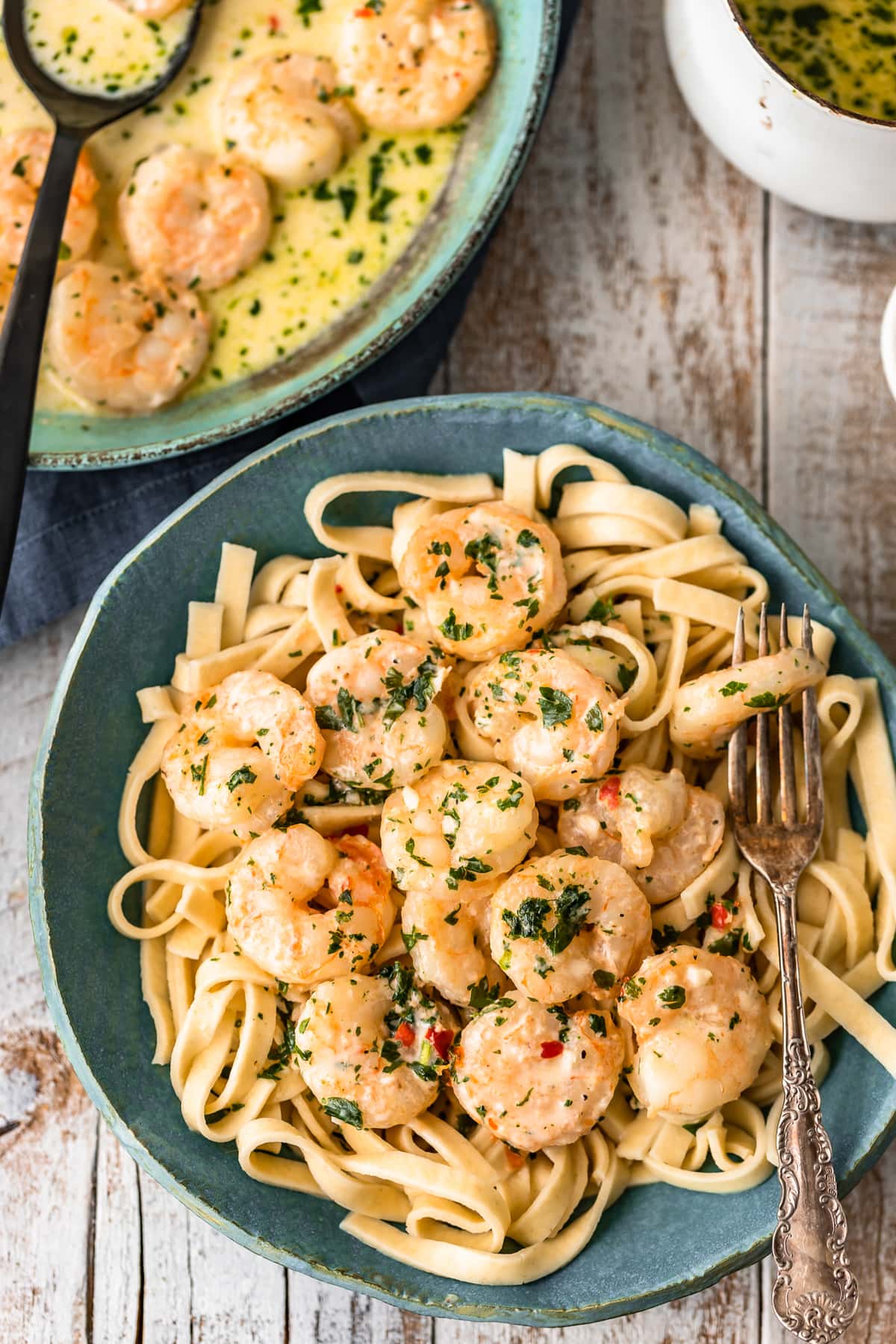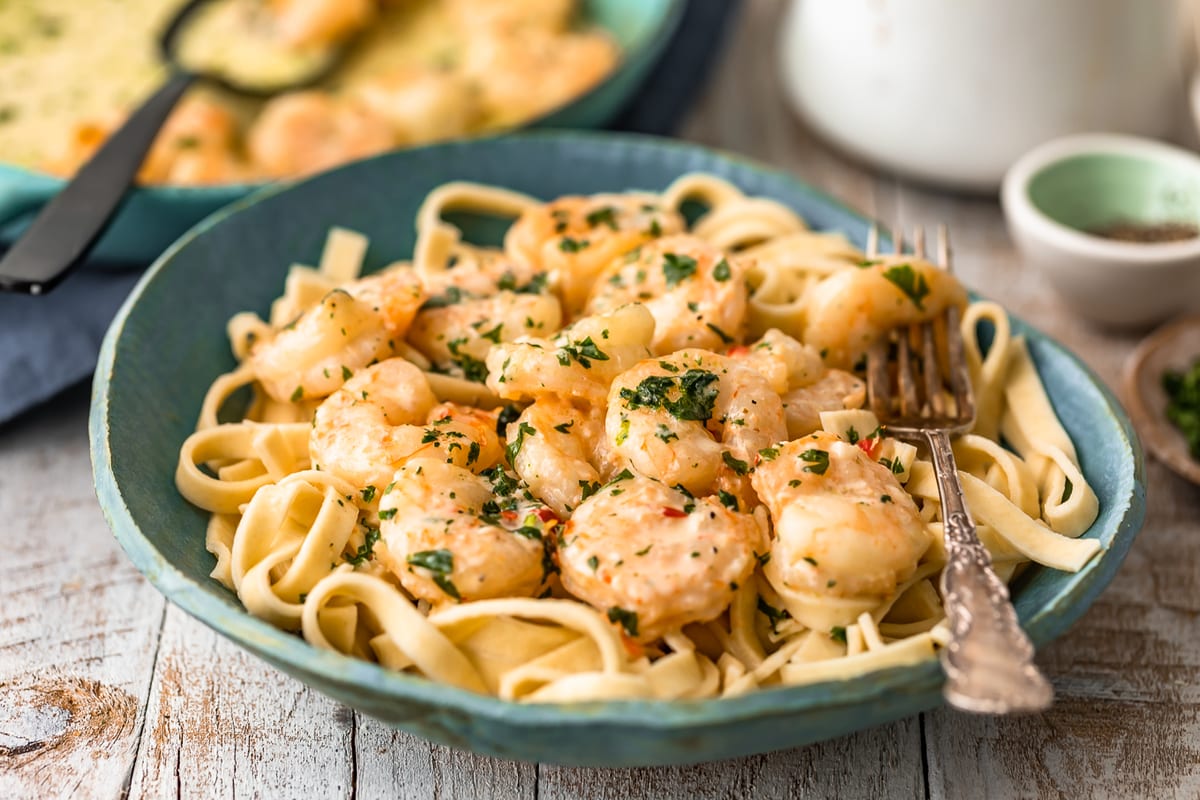 Creamy Garlic Shrimp Pasta
This spicy shrimp makes a great appetizer or full on dinner. My favorite way to serve it? As a creamy garlic shrimp pasta! You've got the shrimp and creamy sauce already, just add fettuccine (or your preferred pasta), and you've got a full meal. You can easily boil the pasta while you saute the shrimp, so no extra time is needed to turn this into dinner.
Best Shrimp Recipes
I LOVE shrimp. There's something about it that is just so delectable, so enjoyable. Maybe it's because you can just pop them in your mouth for a quick flavor-filled bite. Whether you're serving shrimp for dinner or as an appetizer, there are tons of tasty ways to make it.
Here are my BEST shrimp recipes for you to try out!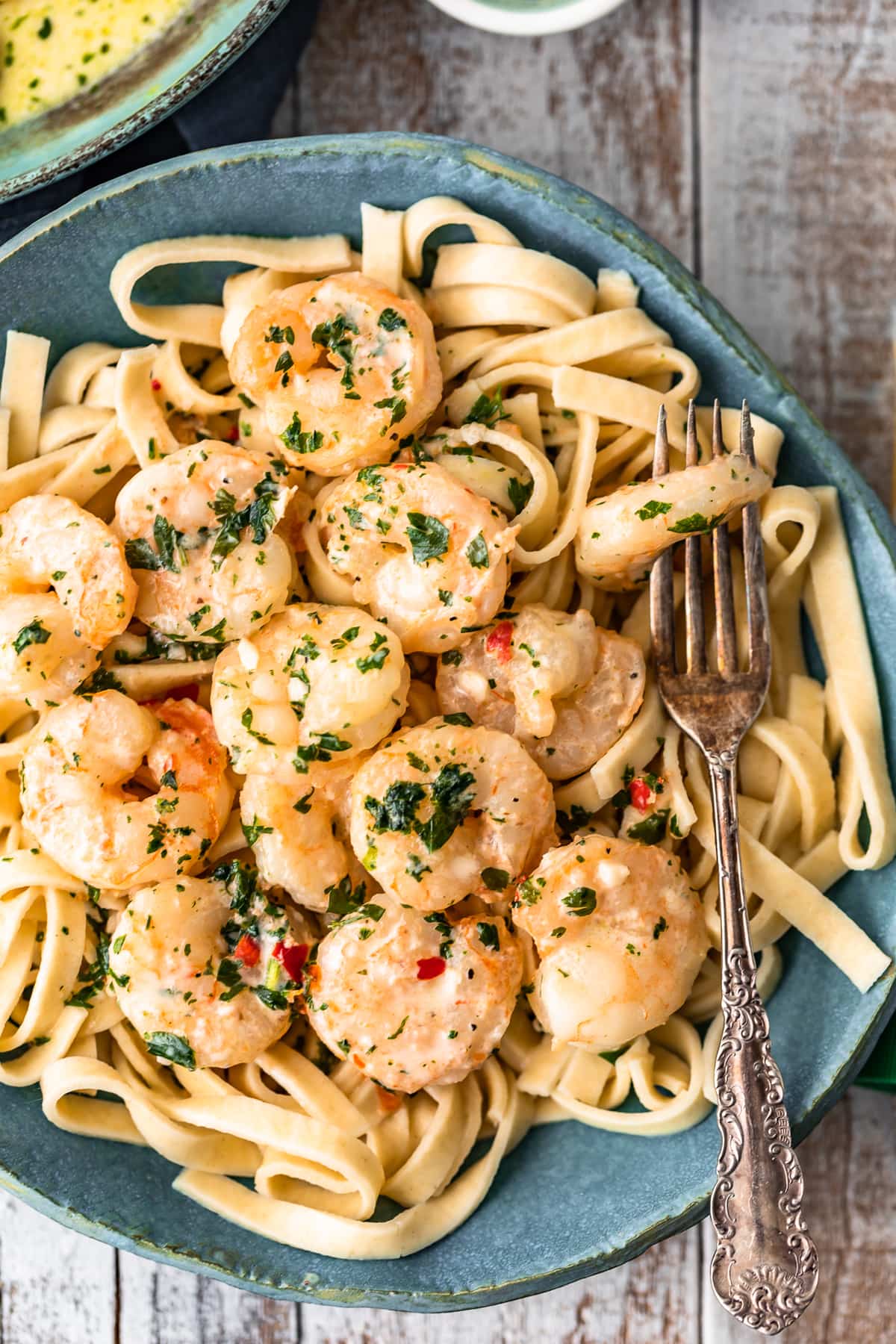 I can't wait for you to try this delicious and easy garlic shrimp! It's spicy, it's creamy, and it's just perfect!
See the recipe card for details on how to make spicy garlic shrimp. Enjoy!
Try these other easy seafood recipes: