This classic Butterscotch Pie Recipe features sweet butterscotch filling piled high with fluffy whipped cream! This no-bake pie recipe is ideal for holidays like Thanksgiving, Christmas, or any other special occasion when you need something timeless and delicious.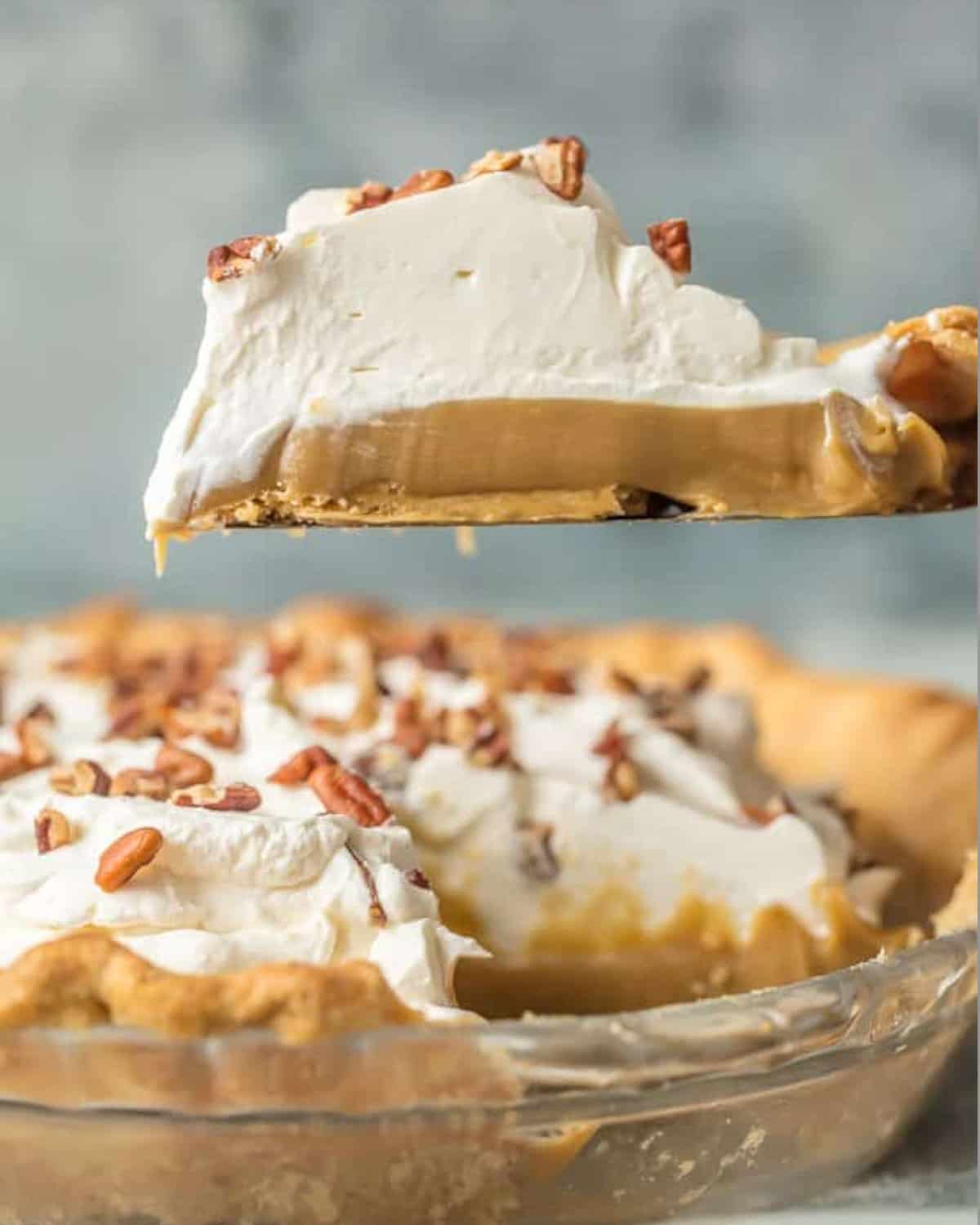 What's in this Butterscotch Pie Recipe
If you do any baking, you might just have everything you need to make this classic holiday pie in your kitchen right now!
Pie Crust: It can be store-bought or homemade. Just make sure it's baked and cooled completely before adding the butterscotch filling.
Dark Brown Sugar: You can always make your own by combining 1 cup of granulated white sugar with 1 TBSP (or more) of molasses. Make more or less as needed.
Unsalted Butter: This is needed to achieve the signature smooth, buttery consistency and flavor.
Kosher Salt: Just a pinch is needed to help enhance the other flavors.
All-Purpose Flour: This is used to help stabilize the egg yolks.
Cornstarch: You'll need this to thicken the pie filling.
Whipping Cream: This is used both in the pie filling and for the whipped topping. Don't substitute it with anything else!
Egg Yolks: Make sure it's just the yolks! You don't need the whites.
Vanilla Extract: You can use homemade or store-bought vanilla extract.
Powdered Sugar: You'll need this to make the sweetest, fluffiest whipped cream.
PRO TIP: We topped our butterscotch pie with toasted pecans, and it added just the right amount of crunch and balanced the sweetness of the butterscotch.
How should I top butterscotch pie?
Homemade whipped cream made with just heavy cream, powdered sugar and vanilla extract makes the best topping! I also like to toss on some toasted pecans, but those are optional.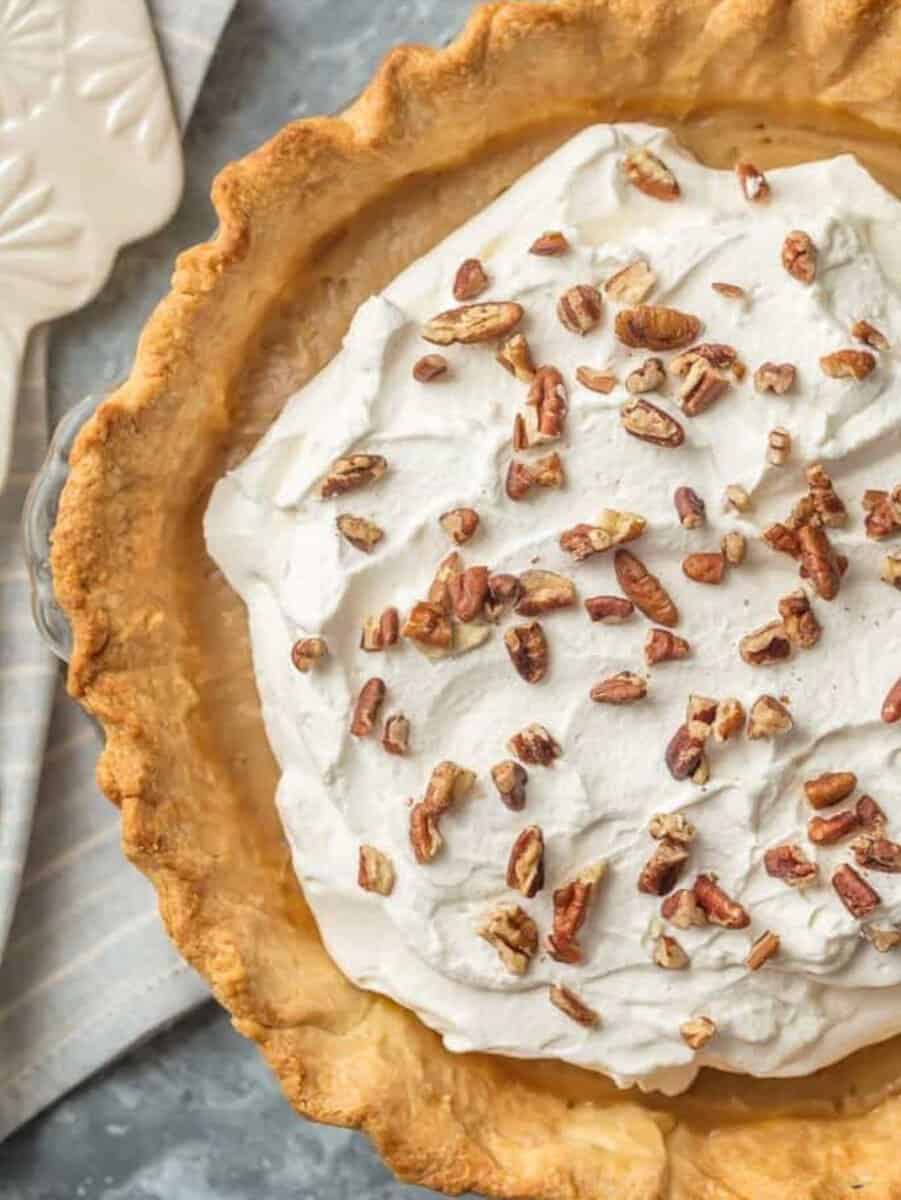 How thick should butterscotch pie be?
You want the filling of this pie to be pretty firm, like a thick custard pudding. It should hold its form when cut.
What does butterscotch taste like?
Butterscotch tastes a lot like toffee. That's because toffee is actually butterscotch, but cooked longer. It also tastes a lot like caramel. The main difference between caramel and butterscotch is that butterscotch has a brown sugar base, while caramel has a white sugar base.
What kind of pie crust should I use?
I started with a store bought pie crust for this recipe, but you can use pre-made or make it yourself. I have this easy pie crust recipe that I like to use for any pie (when I'm feeling like an overachiever).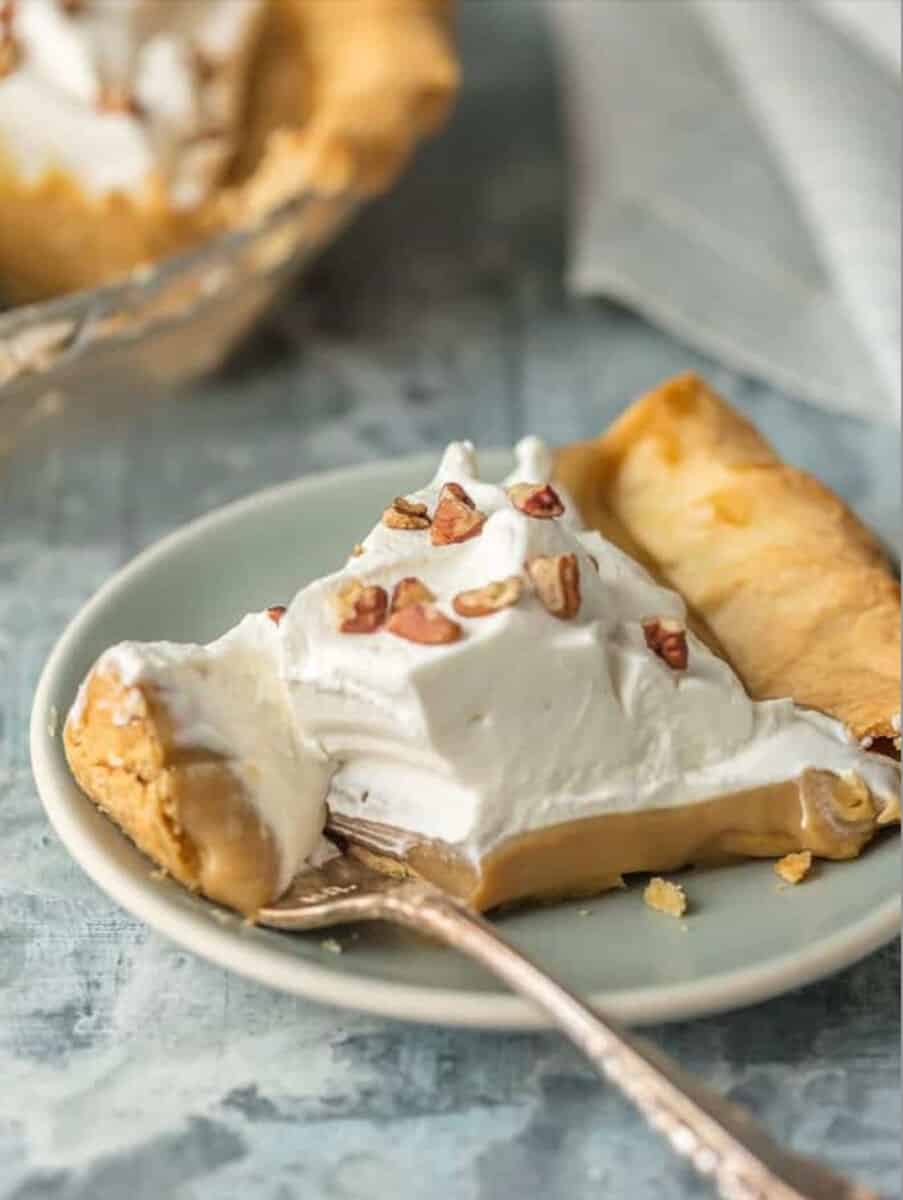 How to Store
In an airtight container in the fridge, butterscotch pie will stay fresh for about 3-5 days.
Serving Suggestions
This is a great dessert recipe to serve on holidays like Christmas and Thanksgiving!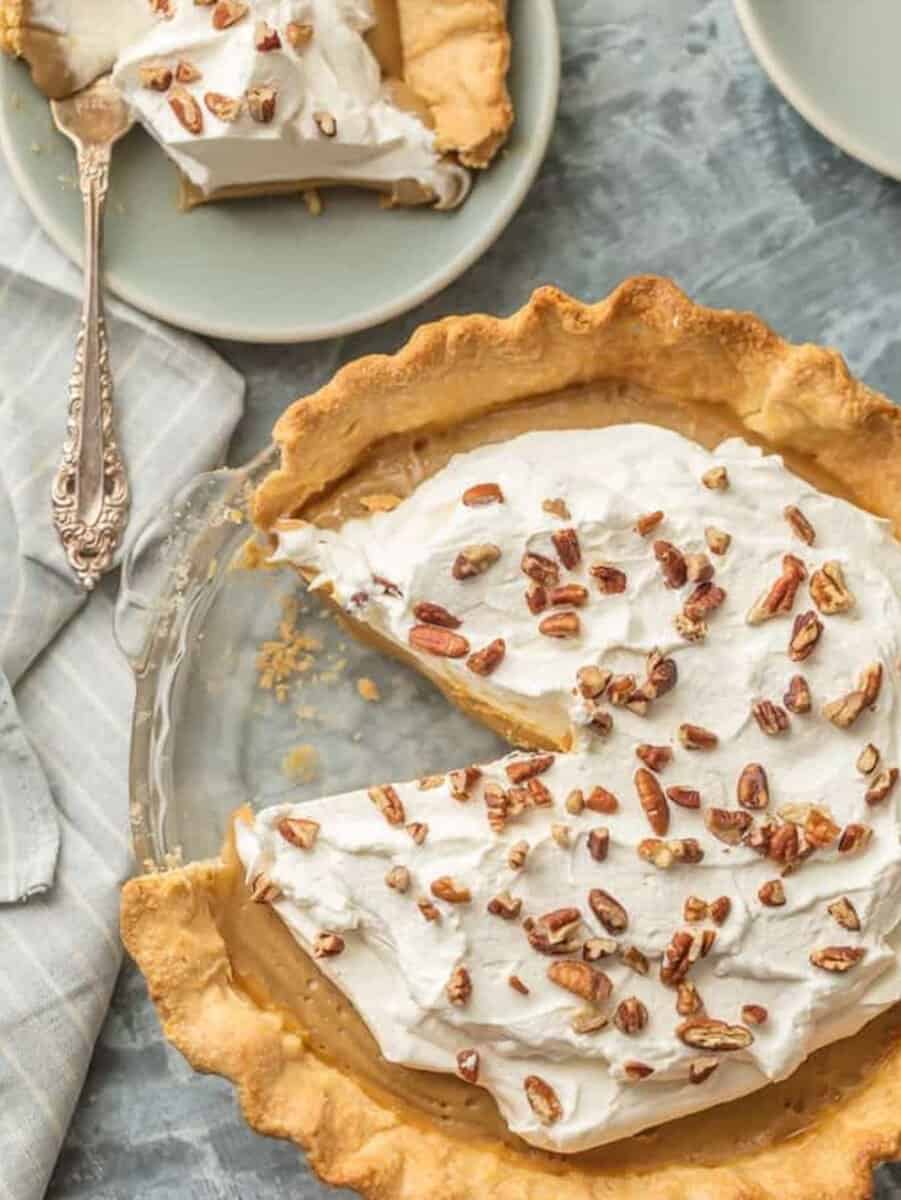 5-Star Review
"This is my favorite butterscotch pie recipe. The consistency and flavor are spot on. I will make this pie often." – George B.