Caramel Pie is a deliciously sweet pie that's perfect for Thanksgiving! This classic homemade pie features a rich and creamy caramel custard filling piled high atop perfectly baked pie crust. It's also a no bake recipe, which is great for freeing up oven space on a busy holiday.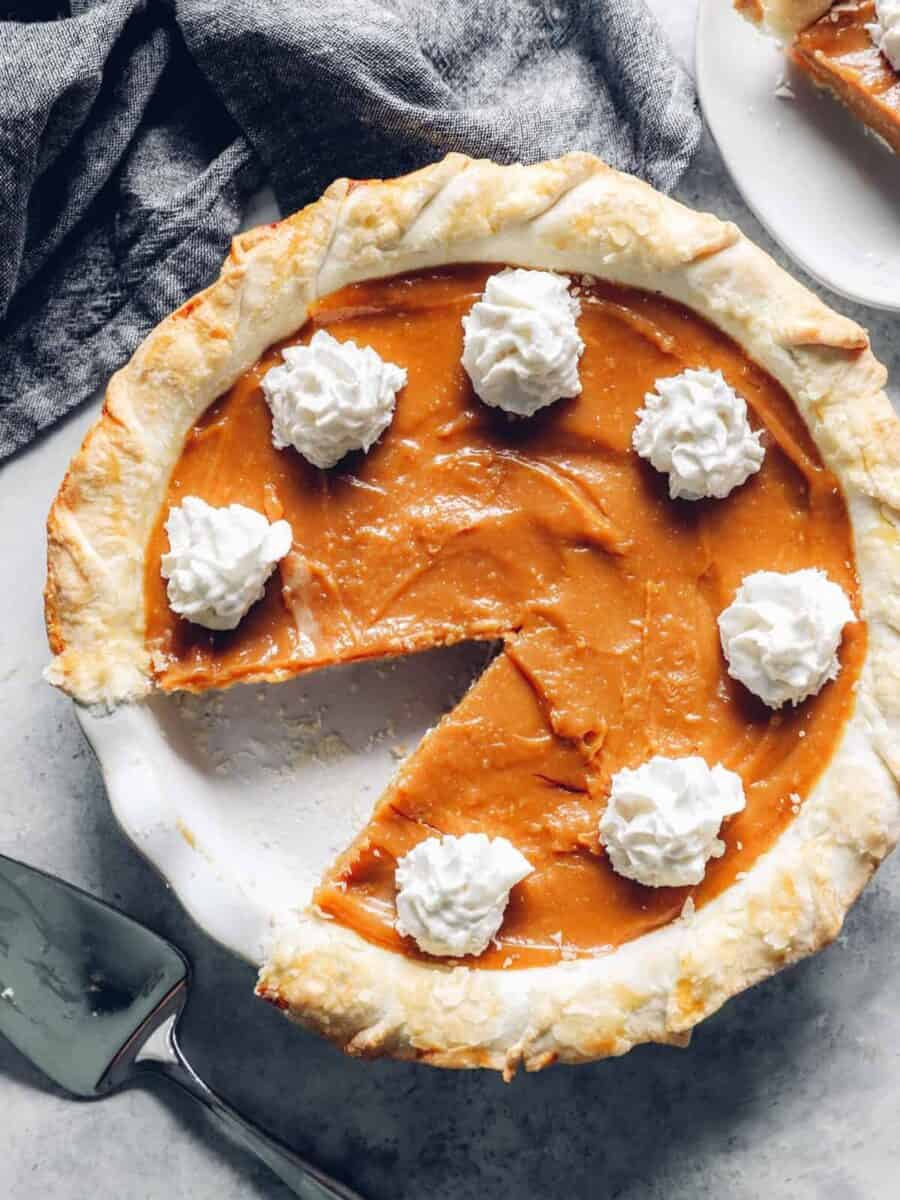 What's in this Caramel Pie Recipe
Caramel Pie is one of my favorite pies to make on short notice. All you have to do is whip up the caramel filling, pour it into the pie crust, and let it set. So simple!
Pie Crust: It can be store-bought or homemade. Either way, make sure it's baked before pouring on the caramel filling. I like making this 3 ingredient pie crust for ease!
Sugars: Both brown and white granulated sugars combine to give the pie its signature caramel-flavored sweetness.
Flour: All-purpose flour helps to give the filling the proper thick consistency.
Egg Yolks: Remember that you only need the yolks, not the whites!
Salt: Just a pinch helps to better develop the other ingredients.
Milk: You can use 2% or whole milk.
Heavy Cream: Don't swap this with any other dairy product! Heavy cream is needed to create the best thick, creamy consistency.
Butter: Unsalted butter is preferred, but you can use salted if it's all you have on hand.
PRO TIP: You may wish to strain the milk/cream mixture through a fine-mesh sieve to ensure there are no cooked egg pieces in the filling before mixing it with the caramel.
What can I do with the leftover egg whites from caramel pie?
It'd be a shame to waste 4 perfectly good egg whites, so plan to make meringue cookies, mini pavlovas, or Pignoli cookies! You can also top this caramel pie with meringue instead of whipped cream!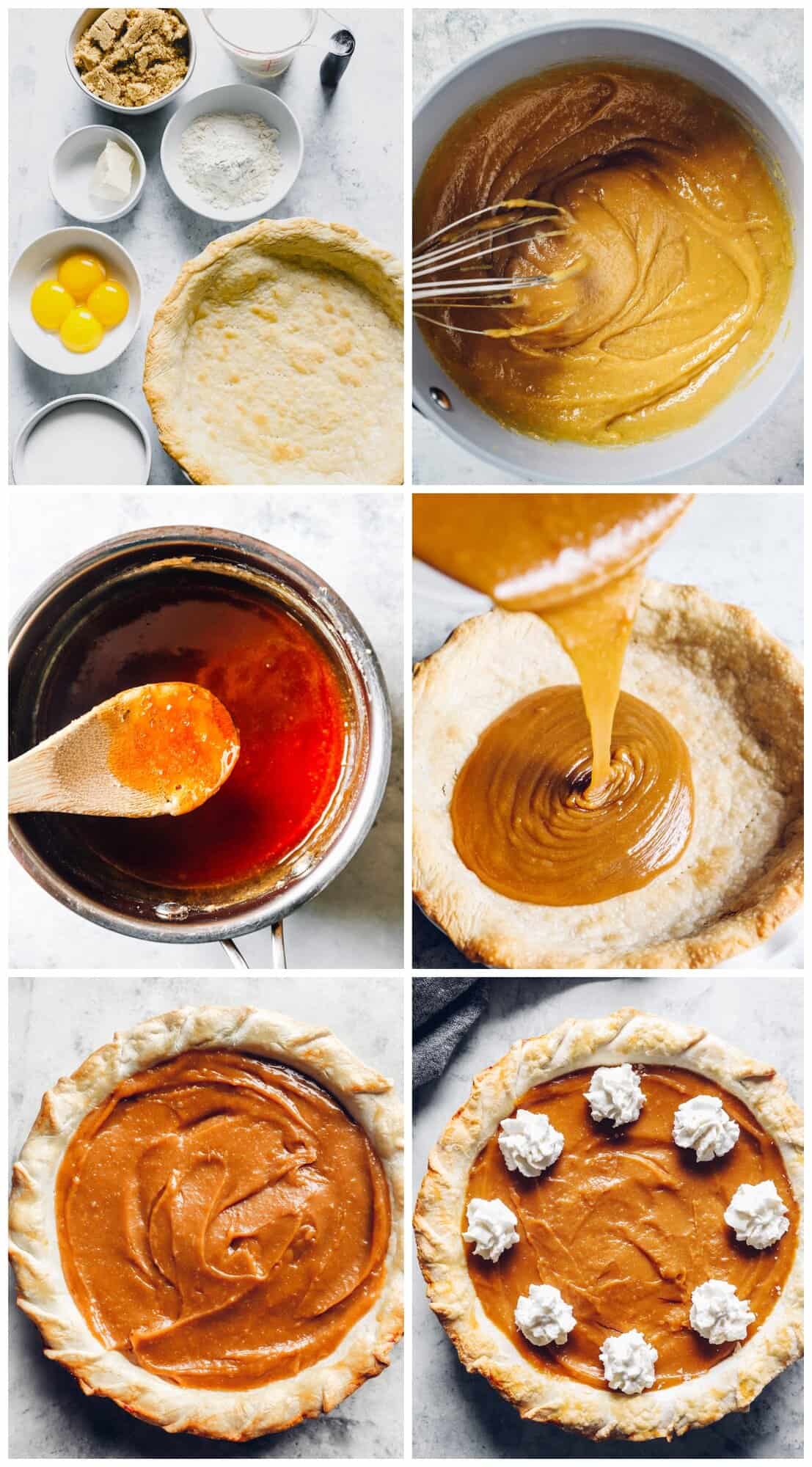 What does caramel pie taste like?
Caramel pie tastes like a rich, buttery soft caramel candy tucked into a flaky pie crust. It's truly a caramel lover's dream!
Why is my caramel pie hard?
If your caramel pie set up too hard, you may have overcooked the caramel. This caramel pie is meant to be gooey, but it should still set up firm. Be sure to take it off the heat before it reaches 245°F; otherwise, the sugar will have entered the "hard ball" stage, which can cause the pie to come out hard.
Does caramel pie need to be refrigerated?
Yes! Any pie that contains eggs and dairy should be refrigerated. Do not leave caramel pie out of the refrigerator for more than 2 hours.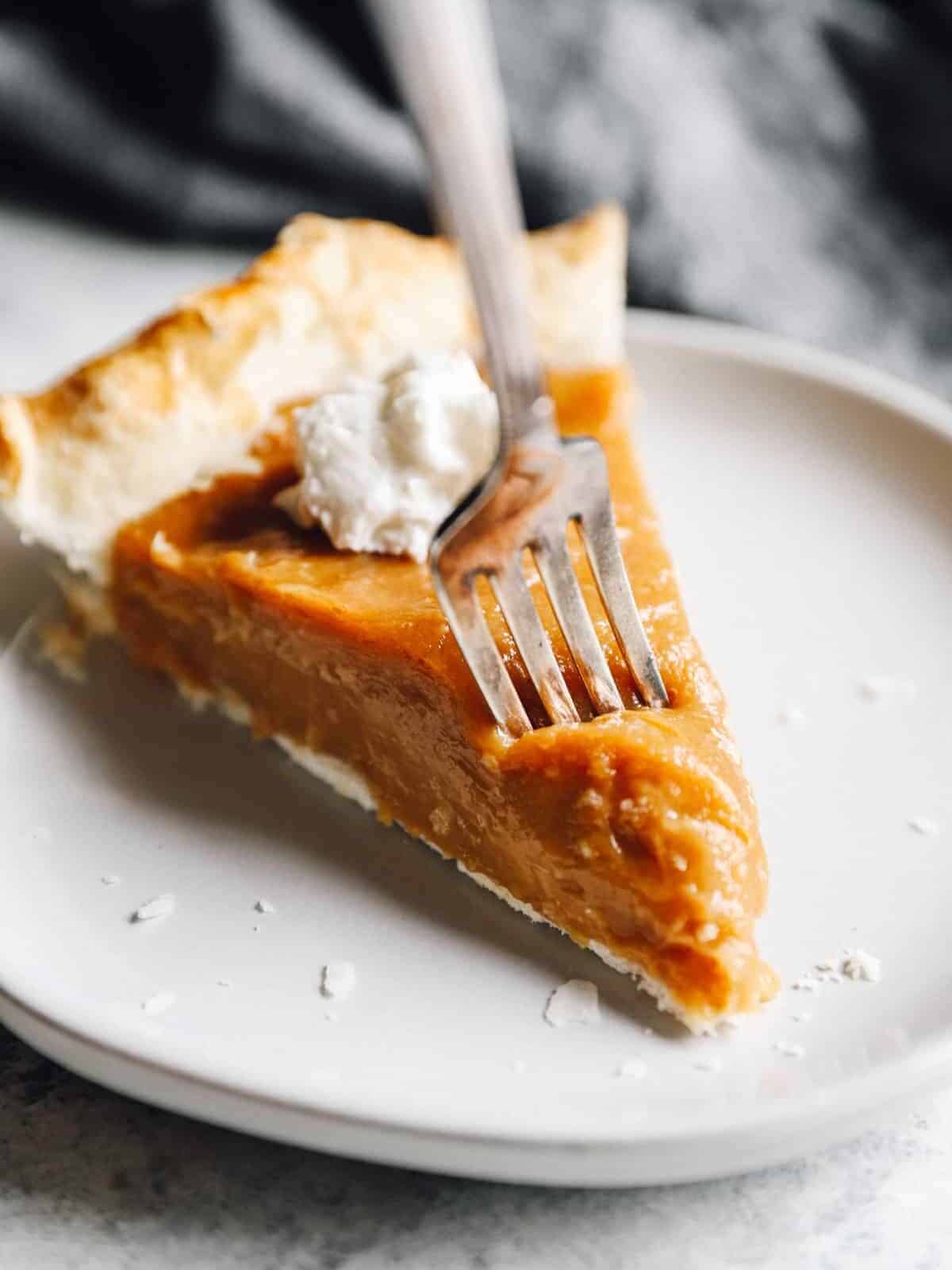 How to Store
Store leftover old fashioned caramel pie in an airtight container in the refrigerator for up to 4 days. Enjoy cold, at room temperature, or gently heated in the microwave.
How to Freeze
Freeze homemade caramel pie whole or in individual slices tightly wrapped in 2 layers of plastic wrap and 1 layer of aluminum foil for up to 3 months. Let thaw overnight in the refrigerator before serving.
Serving Suggestions
Serve this pie topped with whipped cream or meringue (a great way to use up those egg whites)!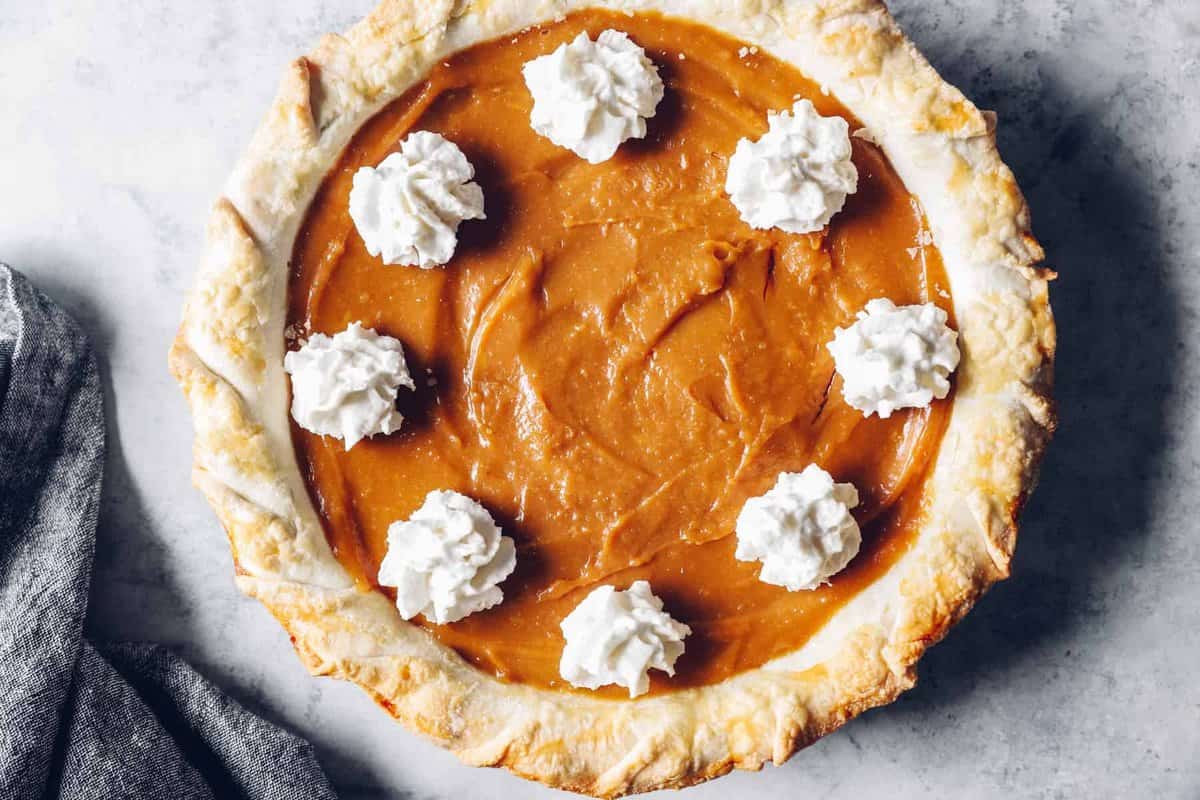 More Easy Pie Recipes We Love