even though I'm learning so much, and cooking SO much more…I'm still VERY intimidated by baking. specifically, by homemade pies/pie crusts. I LOVE pie. I love pumpkin, apple, cherry, French silk pies. really any type of pie. but I'm totally scared to attempt them. my sister-in-law anna makes the BEST pies. and she makes it look so easy. after watching her and learning the recipe…I don't think its as hard as I imagine in my head. she was gracious enough to write up her famous recipes and take some great prep pictures for me to post, so you too can have fabulous pies at your holiday get togethers!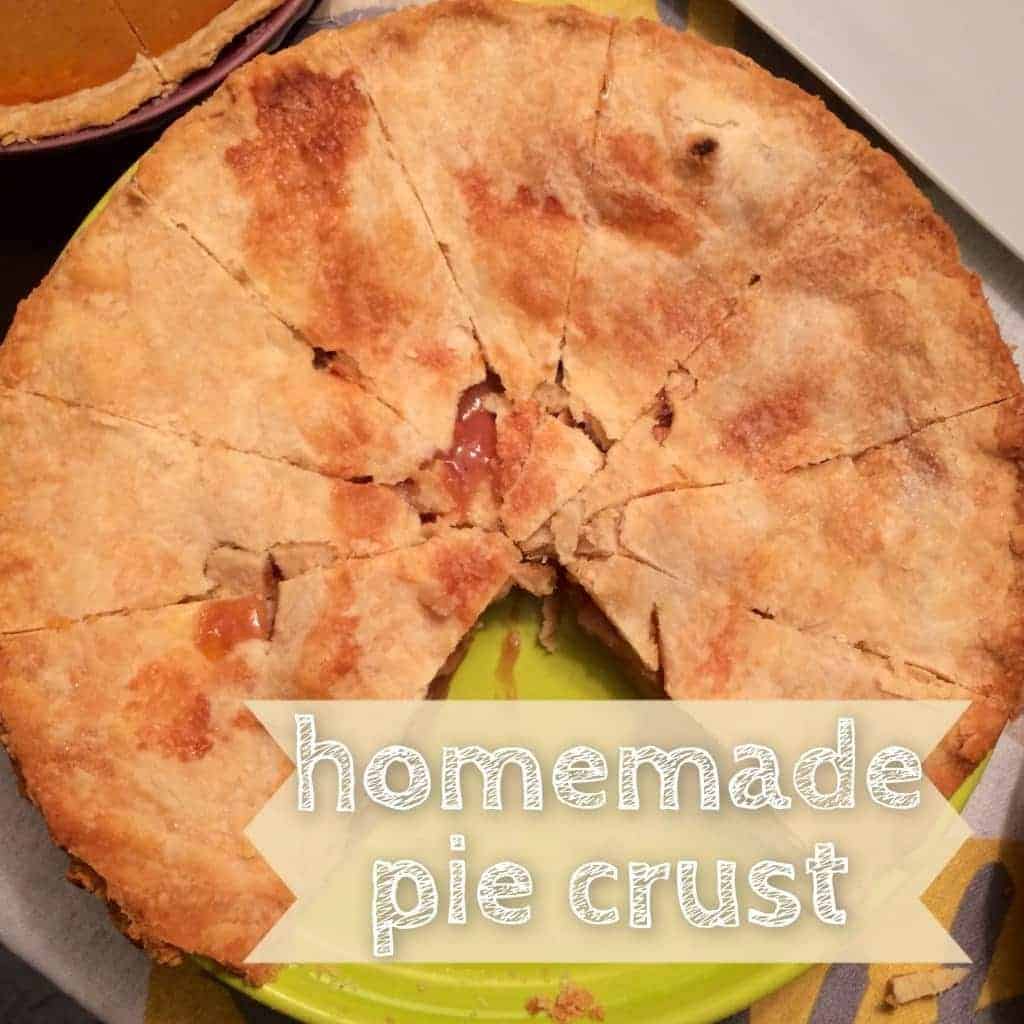 okay…just attaching that picture is making me so hungry for more pie!!!  there's some in the fridge…I think i'll heat up a piece while I type this!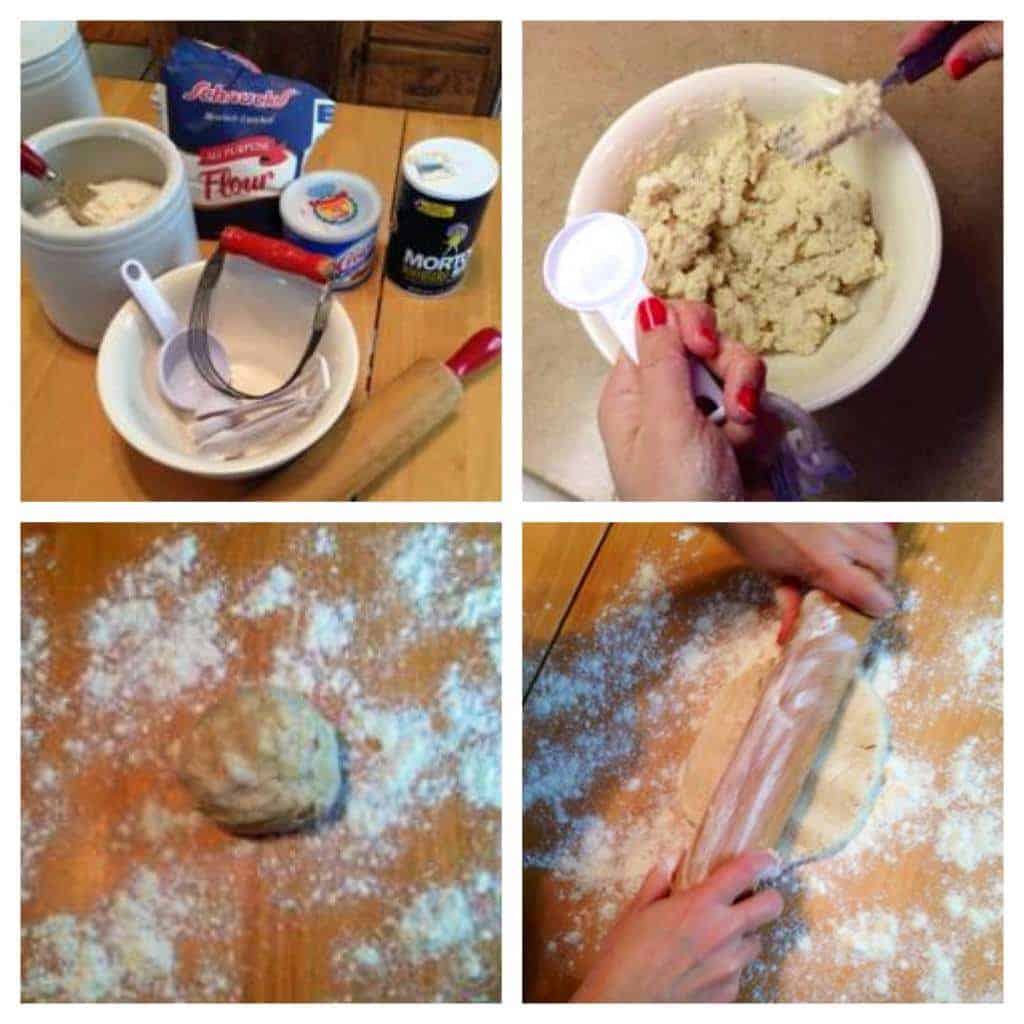 anna wrote out really detailed instructions for me to share…so I will add all her tips below.  her mom also makes incredible pies, and I'm sure these recipes (I'm posting pumpkin and apple recipes later tonight) have been passed down in their family.  I love good family recipes.  its such a way to bond with family when you call them up to ask their tips or experiences…and I know anna has that bond with her mom.  and now she is passing down the tradition to miss desdi!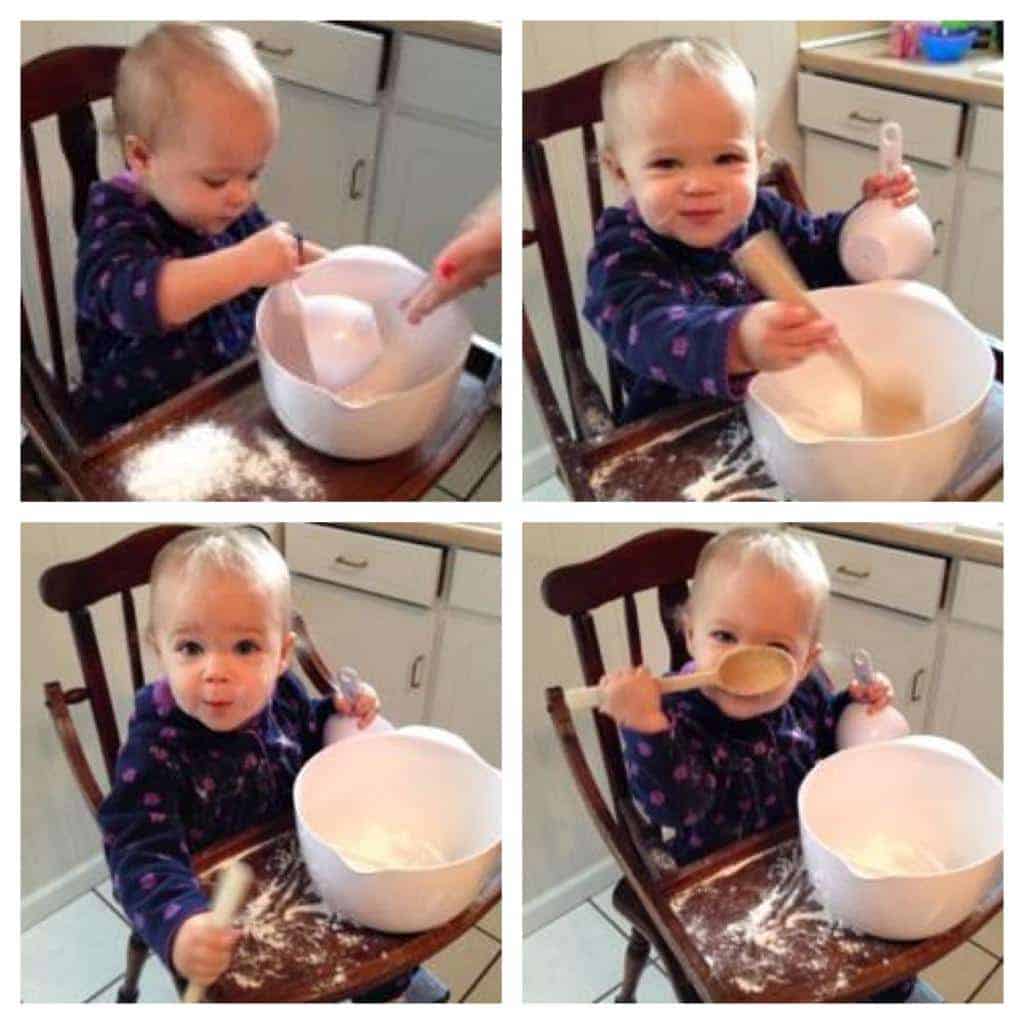 having the world's cutest baby as a sous-chef isn't a requirement for making delicious pie crust…but it sure doesn't hurt!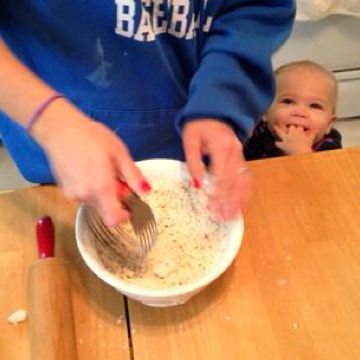 the cuteness is a bit overwhelming.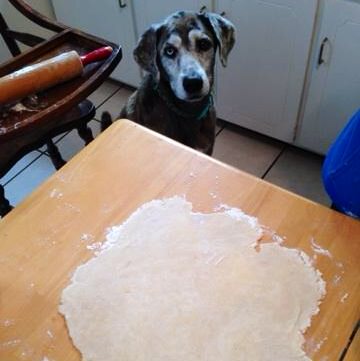 (I see that harper has learned some kitchen stalking skills from her cousin scout!)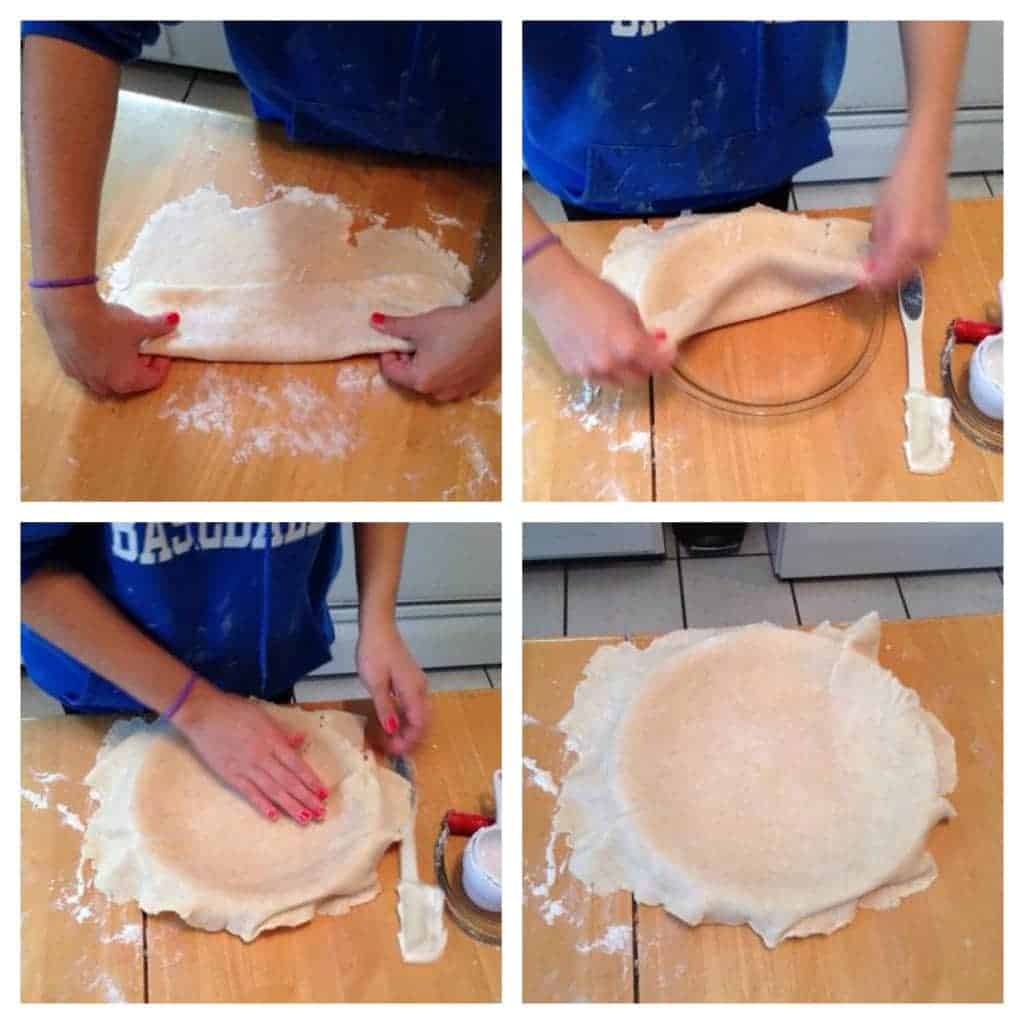 she did such a good job with the detailed pictures.  if you have any questions on the recipe posted below…please send them my way.  I will get them to anna and get you your answers! we want the whole world to experience the amazing pies we got to eat at thanksgiving :)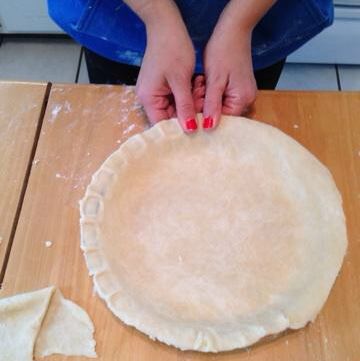 there are many tutorials on pinterest for different ways to make the edges of the crust pretty.  I prefer anna's method.  I think the homemade looking edges are the most beautiful.  you can see the love and hard work that went into making the pie.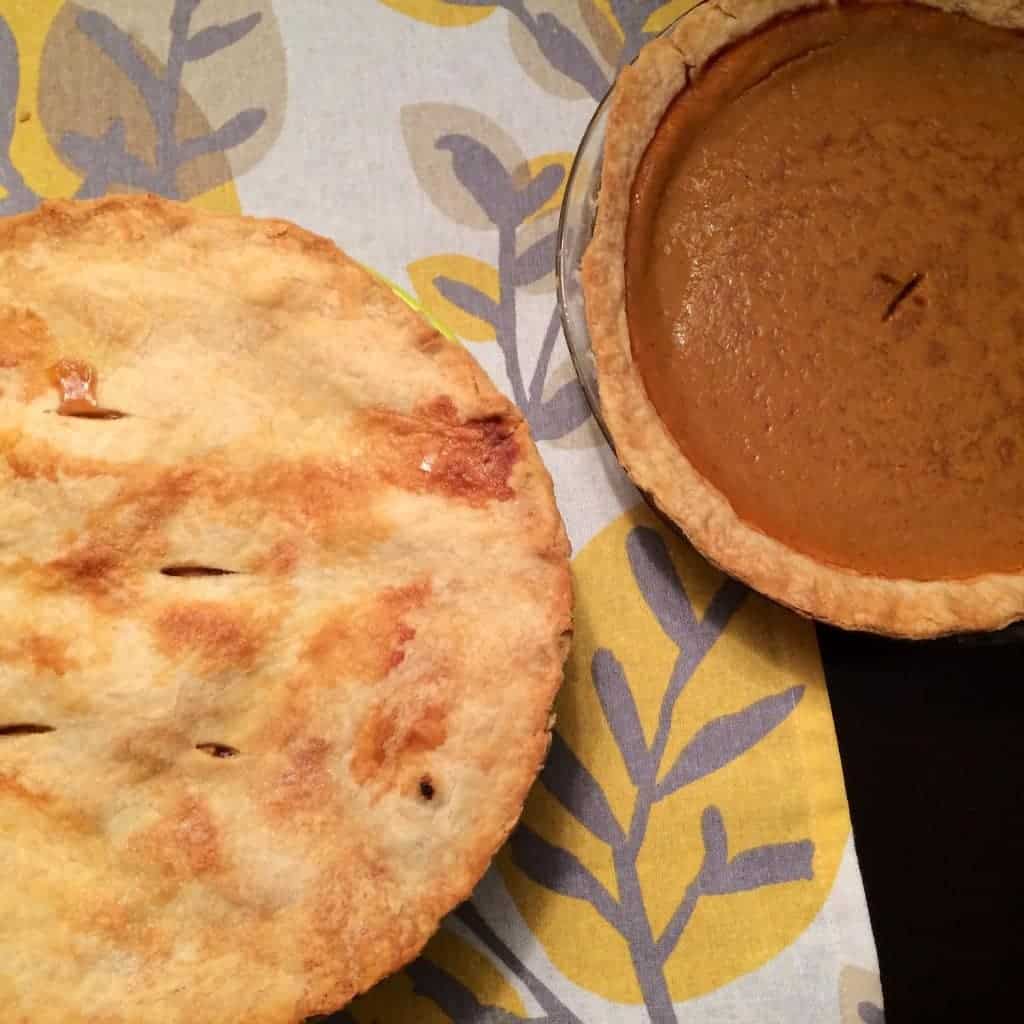 be on the lookout later tonight for her amazing apple pie and pumpkin pie recipes…both using this PERFECT pie crust recipe written below.  you will not want to miss this!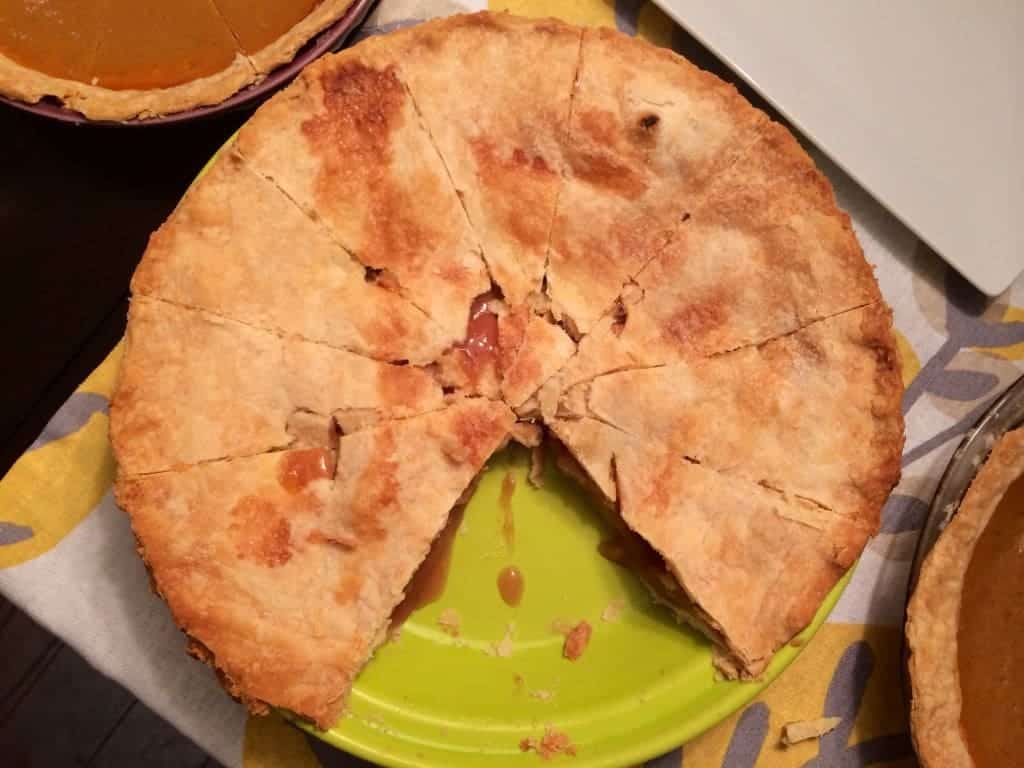 I can't thank anna enough for taking the time to help me with these posts.  and anna's mom becky.  they are really passing down such beautiful recipes and I can't wait to try them for myself.  I will keep you guys posted about conquering my baking fears!!! stay tuned for two more pie recipes tonight!
Ingredients
FOR SINGLE PIE CRUST:

1 1/2 cups flour
1/2 tsp salt
1/2 cup shortening
5 T ice-cold water

FOR DOUBLE CRUST:

2 cups flour
1 tsp salt
2/3 cup shortening
7 T ice-cold water
Instructions
Mix flour and salt together.
add shortening. I use Crisco. It is very important not to skimp on the Crisco or else it will be harder to roll out. I use what my mom called a handheld pastry blender but I am not sure that is the name of it. :) You could probably use a blender or a fork, but it is important to mix the flour and Crisco together to where the Criso is in very tiny pieces.
sprinkle 1 T of ice-cold (make sure it is ice-cold and not warm) water onto the flour mixture and gently toss with a fork.
Repeat until all the flour mixture is moistened. (It usually takes me 7-8 T of ice-cold water for a double crust).
Now is the fun part. Get your hands in there an form the dough into a ball.
Sprinkle some flour on your counter.
If you are making a double pie crust, take 2/3 of the dough and place it on the floured counter. I put a small amount of flour on top of the dough and also on my rolling pin.
Start to roll out the dough starting from the center and working your way out to the edges.
Once it is about half the size you want it, fold the dough over slightly in order to flip the dough to the other side and then continue to roll from the center outward until it is large enough to fit into pie plate. (I flip it so that is isn't stuck to the counter when you are trying to pick it up and place into plate.)
Then, in order to pick up the dough and place it into pie plate, I fold it over a few times, like a burrito, and then unfold it once you have centered it over the desired plate.
Press dough slightly in the corners of the plate. Cut off extra dough from the edges with a knife.
For aesthetics and texture, I press my two thumbs together around the edges to make little ridges.
If this is a double pie crust, roll up the 1/3 remainder of the dough and repeat the steps of rolling out the dough starting with putting flour on the counter.
This dough will be what is placed on top of whatever filing you choose.
Once you have placed it on top of filling, press down the two crust edges together and make ridges as described above.
Then, I dip a fork into milk and dab on the top layer of crust a few times. (you could also use a brush)
Sprinkle sugar or cinnamon-sugar on top of milk. (This will give it a brown look once it is baked and make it look very warm. you could also use an egg wash (eggs and a splash of water)
Cut in a few vent holes and your pie ready to bake!
If the filling you are putting in your pie is not baked, like the apple and pumpkin, I just baked it according to the recipe for whatever type of pie I'm making.
However, if you are making a pie with like chocolate or lemon which is already cooked you should bake the crust ahead of time.
In that case the crust needs to bake for 10 minutes at 450.
7.6.4
2138
https://www.thecookierookie.com/homemade-pie-crust/


JOIN OUR MAILING LIST
TO GET COOKING!
Subscibe to recieve all the latest, greatest, and EASIEST recipes sent straight to your email inbox. If we post something yummy, you'll be the first to know.