This caramel apple hot toddy is the perfect winter cocktail! It will keep you warm and cozy in those freezing cold temps.
(to try a similar chilled recipe that is also TO DIE FOR…try our new apple pie sangria!!! enjoy!)
weekend with mom was a success.  we made lots of food and i have a TON of recipes to post.  (check out some of our christmas favorites!) i'll be working on them tonight and tomorrow…but i couldn't wait to post this one.  this drink is…AMAZING.  i mean…really good.  i heard some people talking about 'hot apple pie cocktails' at work…and it sounded so good.  i couldn't find any recipes online that i really liked.  most included some type of sweetener or fruity liqueur…i just wasn't sure about that.  after brainstorming with my mom for a while…and roaming the alcohol aisles…we came up with the absolute perfect holiday drink.  i really can't explain how good this drink is.   you're just going to have to make it and try it for yourself!
the key to this amazing, amazing drink is the caramel vodka.  we got this on a whim, but it really makes the drink. this drink is warm, and cozy, and delicious.  its so so good!
its also very simple to make.  combine all of your ingredients in a pot and heat on the stove until warmed through.  (just so happens to make the house smell like Christmas!) i like it served pretty hot, but we also think it would be good served chilled.  or even frozen into a slush.  oh…my gosh.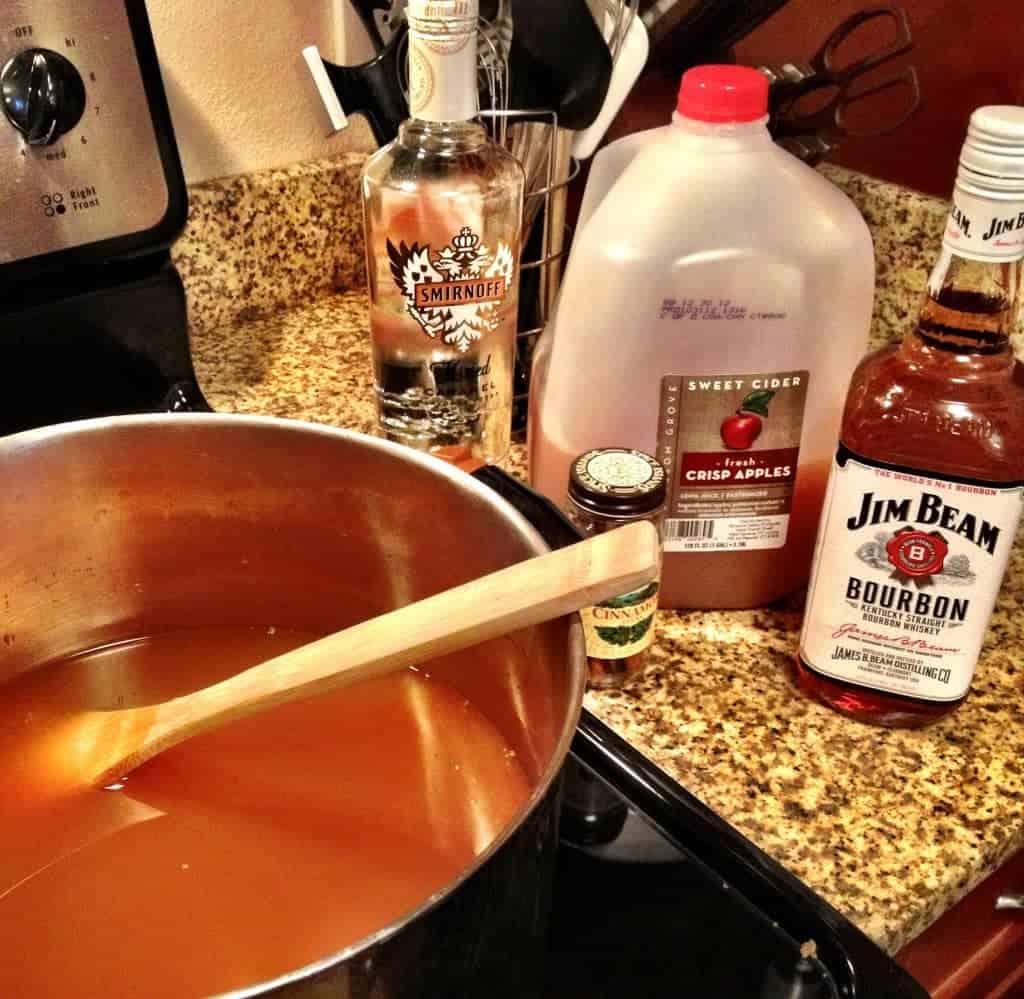 to serve, top with whipped cream (we used cool whip.  but real whipped cream would be just as good if not better).  you could easily double this recipe if you had guests over or a holiday party.  this batch made about 12 glasses.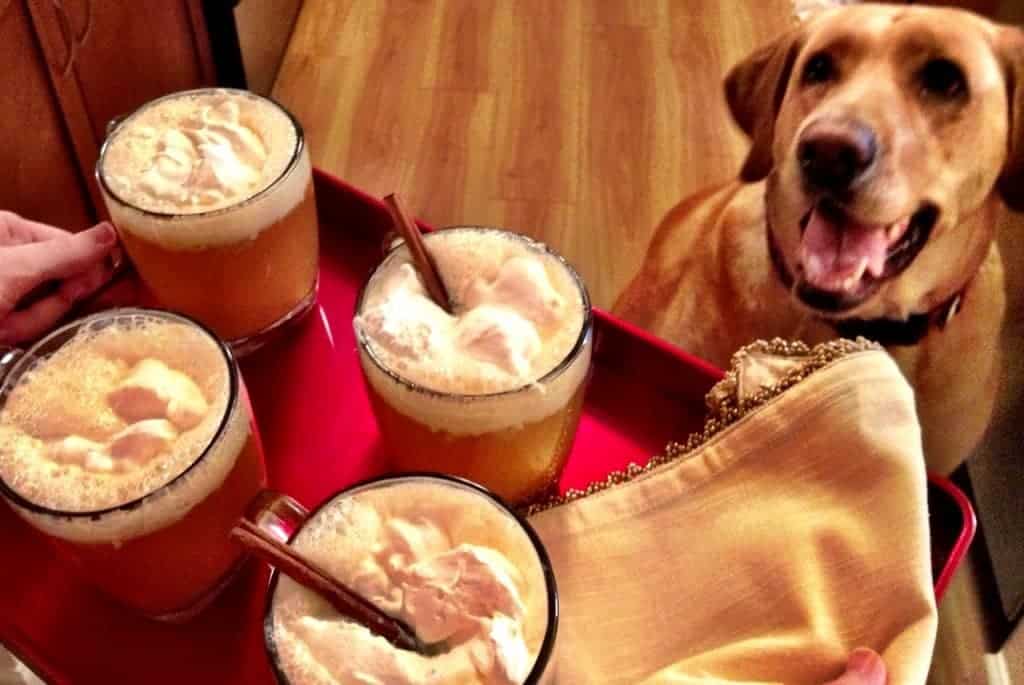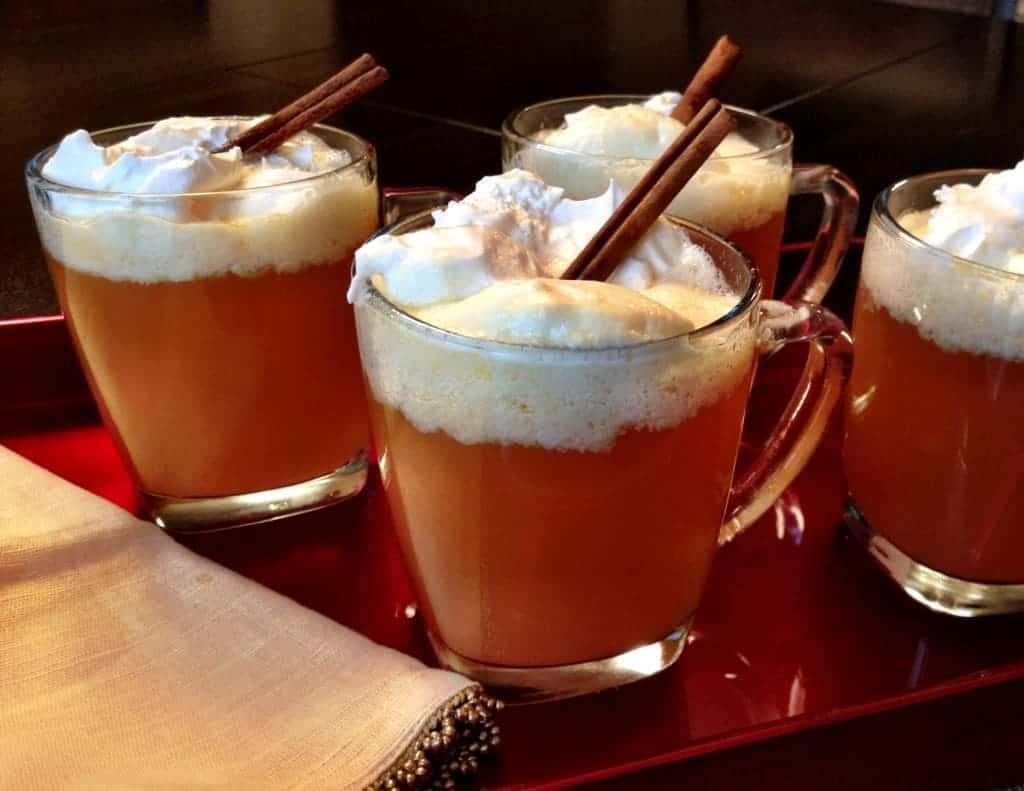 this drink got everyone in the Christmas Spirit…so naturally dill and scout wanted to put on santa costumes.  so jolly!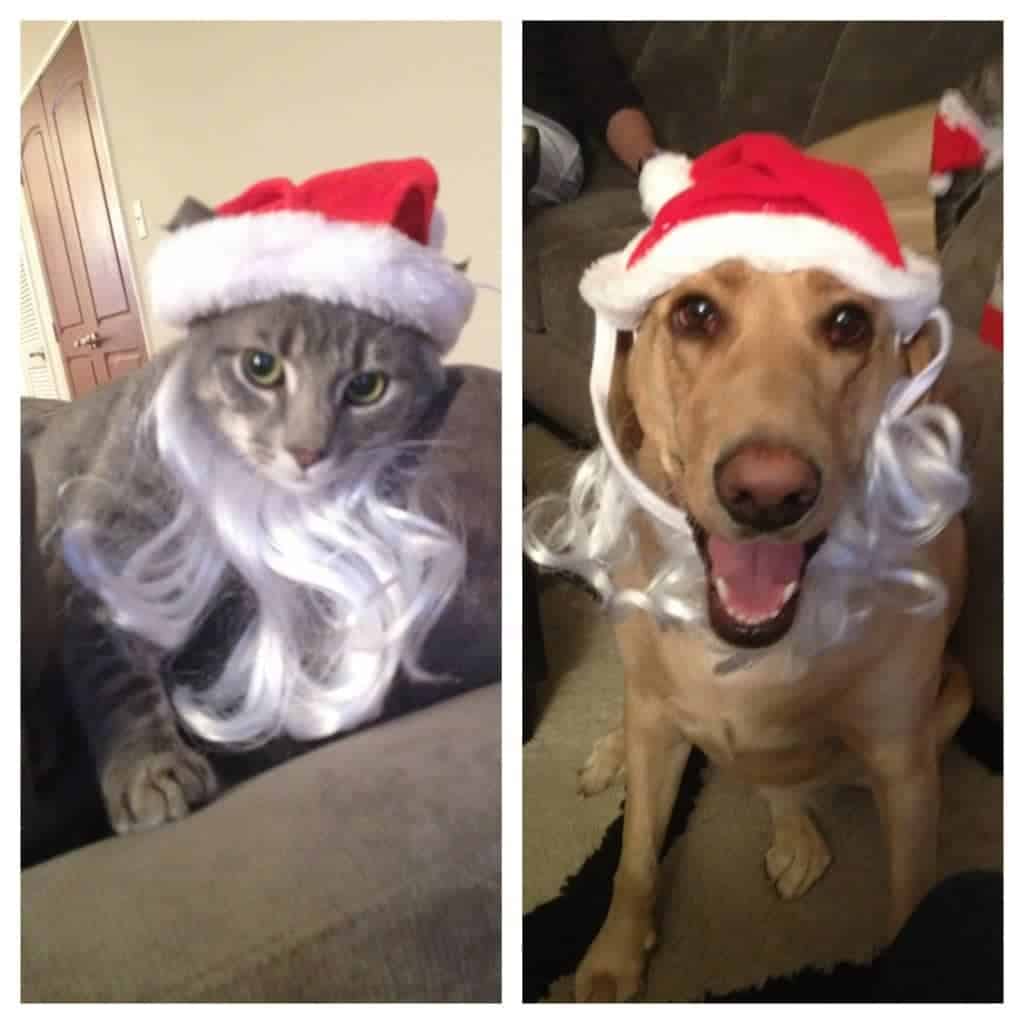 MERRRRRY CHRISTMAS EVERYONE! enjoy!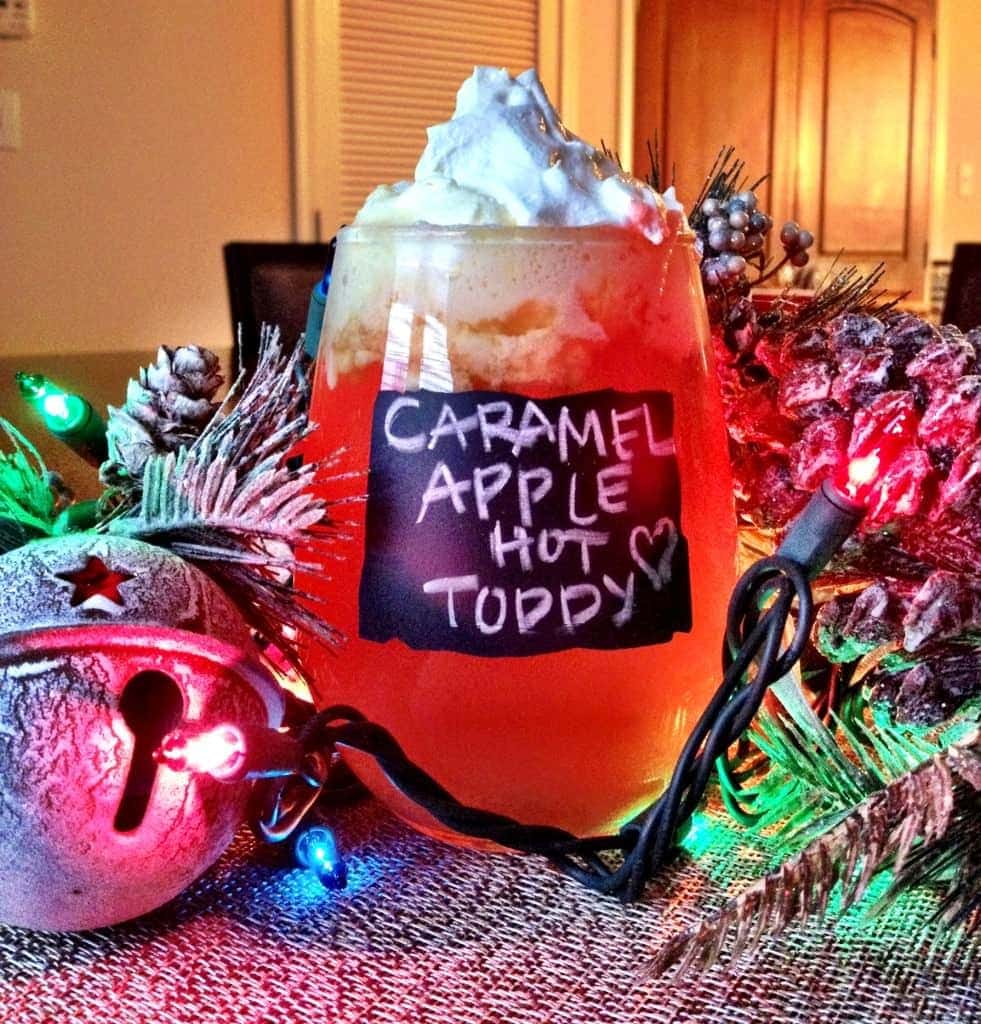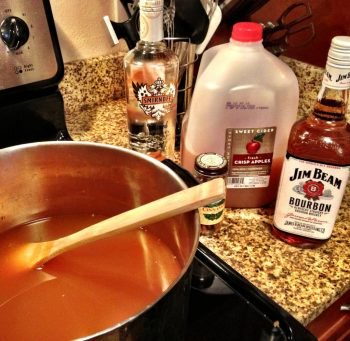 Caramel Apple Hot Toddy
this drink is cozy and delicious. our new favorite holiday drink!
Print
Ingredients
1 1/2

c.

Smirnoff Kissed Caramel Vodka

1/2

gallon

Apple Cider

1/4-1/2

c.

Bourbon

optional, but cuts the sweetness

2-3

Cinnamon Sticks

1

container Cool Whip - thawed

or Whipping Cream
Instructions
Combine the Vodka, Apple Cider, Bourbon and Cinnamon Sticks in a stove-top pan.

Heat and simmer until ready to drink.

When ready to drink, pour the Hot Toddy into heat-proof mugs and...

Place a large dollop of Cool Whip or Whipping Cream on top.

ENJOY!!

This recipe is guaranteed to put a huge smile on your face:-)
Nutrition Facts
Caramel Apple Hot Toddy
Amount Per Serving
Calories 230
% Daily Value*
Sodium 10mg 0%
Potassium 238mg 7%
Total Carbohydrates 27g 9%
* Percent Daily Values are based on a 2000 calorie diet.