This Caramel Apple Hot Toddy Cocktail is the perfect winter drink! The delicious mix of vodka, bourbon, and apple cider will keep you warm and cozy in those freezing cold temperatures. This apple cider hot toddy is so warming, comforting, and tasty. It's a festive Christmas cocktail that can't be beat!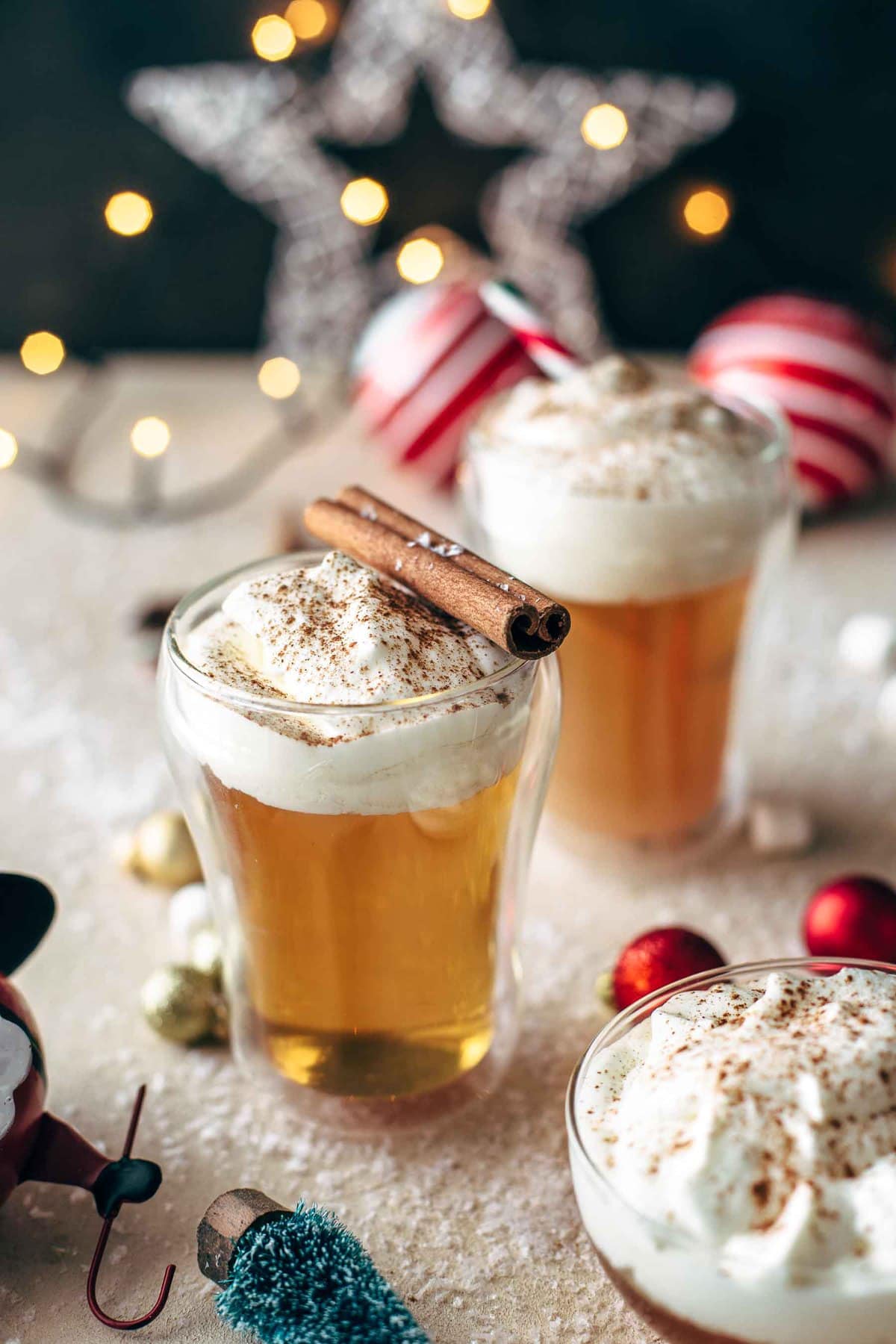 Caramel Apple Hot Toddy Cocktail
A Hot Toddy Cocktail is exactly what we all need during the cold winter months. This Caramel Apple Cider Hot Toddy is delicious and so comforting!
This Caramel Apple Hot Toddy Cocktail is…AMAZING. After brainstorming with my mom for a while and roaming the alcohol aisles, we came up with the absolute perfect Christmas cocktail. I really can't explain how good this drink is, so you're just going to have to make it and try it for yourself!
I love hot toddys because they are just so warm and comforting. I have the most amazing Hot Toddy for a Cold recipe, but I wanted to create the perfect version for the holiday season. It just seemed like the perfect match! This Caramel Apple Cider Hot Toddy is one of my favorite flavor combinations: caramel and apples! It's so great for the fall and winter time, and with the cinnamon mixed in and whipped cream on top, I think I truly created the best drink ever.
Just imagine yourself sipping this hot toddy cocktail by the fire while the snow falls outside. The Christmas tree is up and you're just feeling the holiday spirit. This Caramel Apple Hot Toddy is exactly what you need!
This Caramel Apple Hot Toddy Recipe is the PERFECT holiday cocktail for Christmas and beyond. It's flavorful, it's warming, and it's oh so comforting!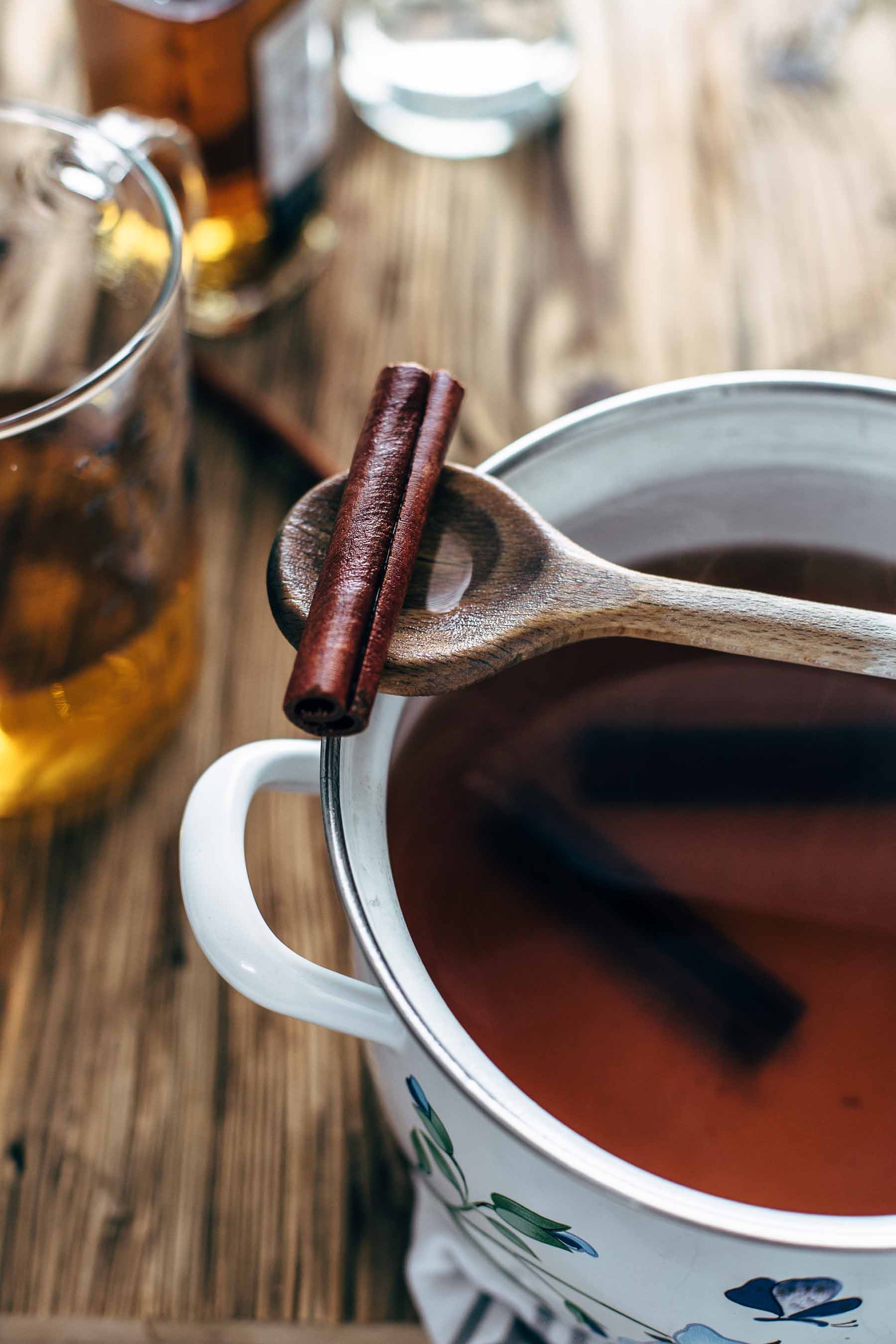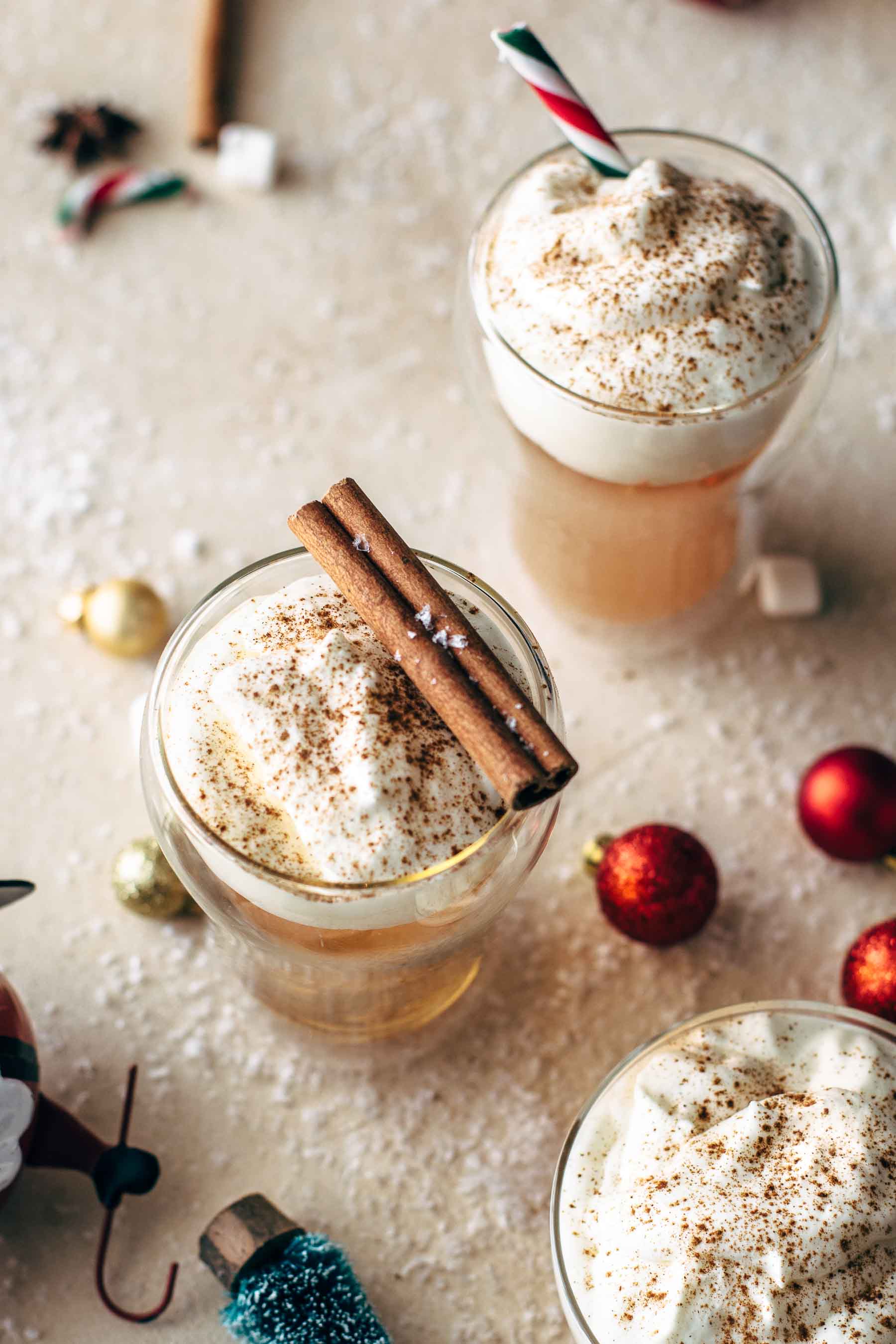 Caramel Apple Cider Hot Toddy
The key to this amazing hot toddy cocktail is the caramel vodka. We got this on a whim, but it really makes this drink perfect. This Caramel Apple Cider Hot Toddy is warm, cozy, and delicious. It's just so good!
Caramel Apple Hot Toddy Ingredients:
Apple Cider
Caramel Vodka
Bourbon (optional but highly recommended!)
Cinnamon Sticks
Whipped Cream (to top it off)
FIND ALL THE RECIPES YOU NEED WITH MY EASY HOLIDAY RECIPES E-BOOK. OVER 130 RECIPES FROM APPETIZERS TO SIDE DISHES TO DESSERTS AND MORE!
Christmas Cocktail
I think it's really important to have the perfect drink for every occasion. I have tons of margarita, sangria, and other cocktail recipes here, but those aren't quite right for the holidays. You have to have something warm and festive this time of year. Something sweet but not overbearing.
This Caramel Apple Hot Toddy is the PERFECT Christmas cocktail recipe because that's exactly what it is: warm and comforting, and filled with the flavors of the season. SO yummy!
Here are a few more cocktails that are best during the holidays: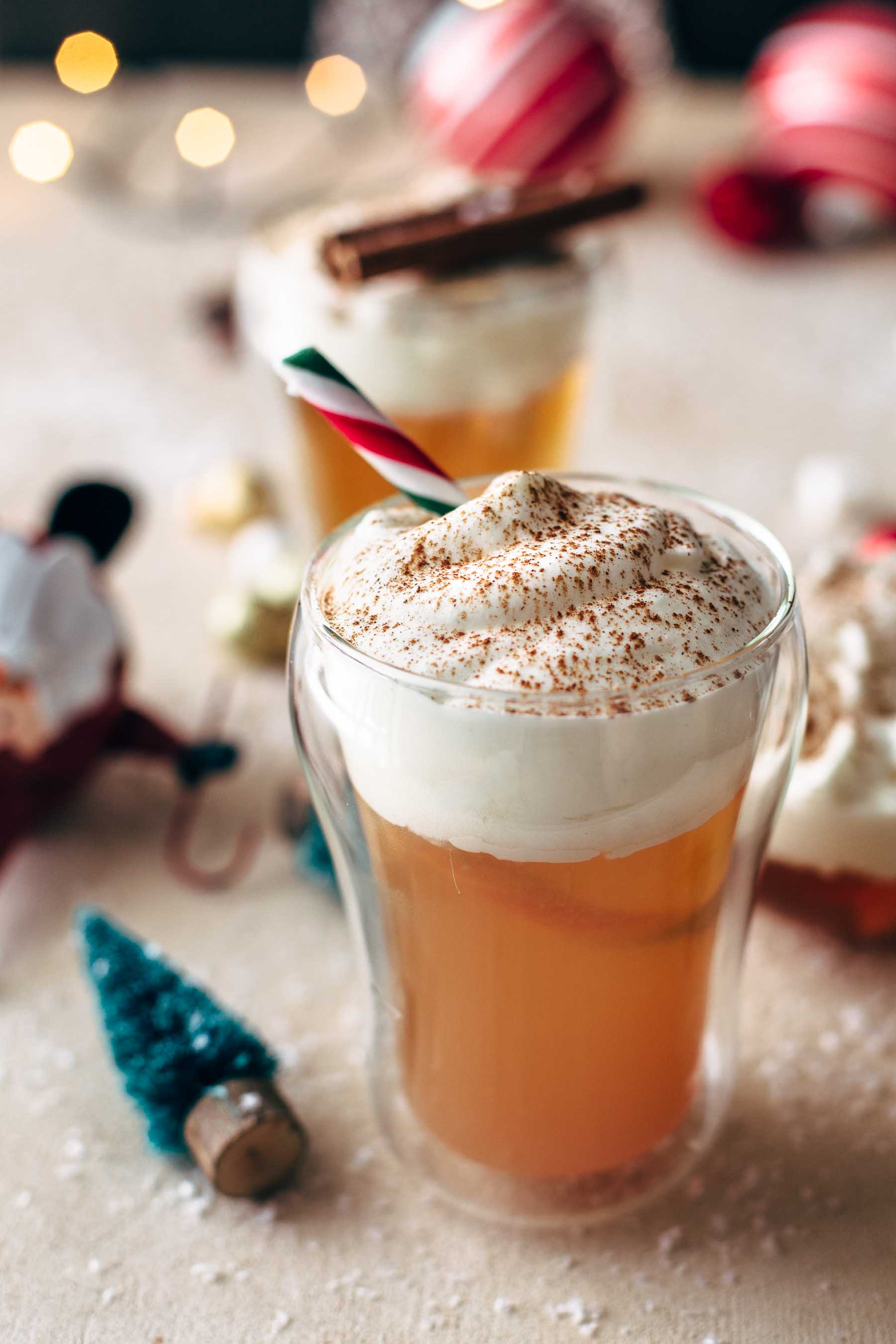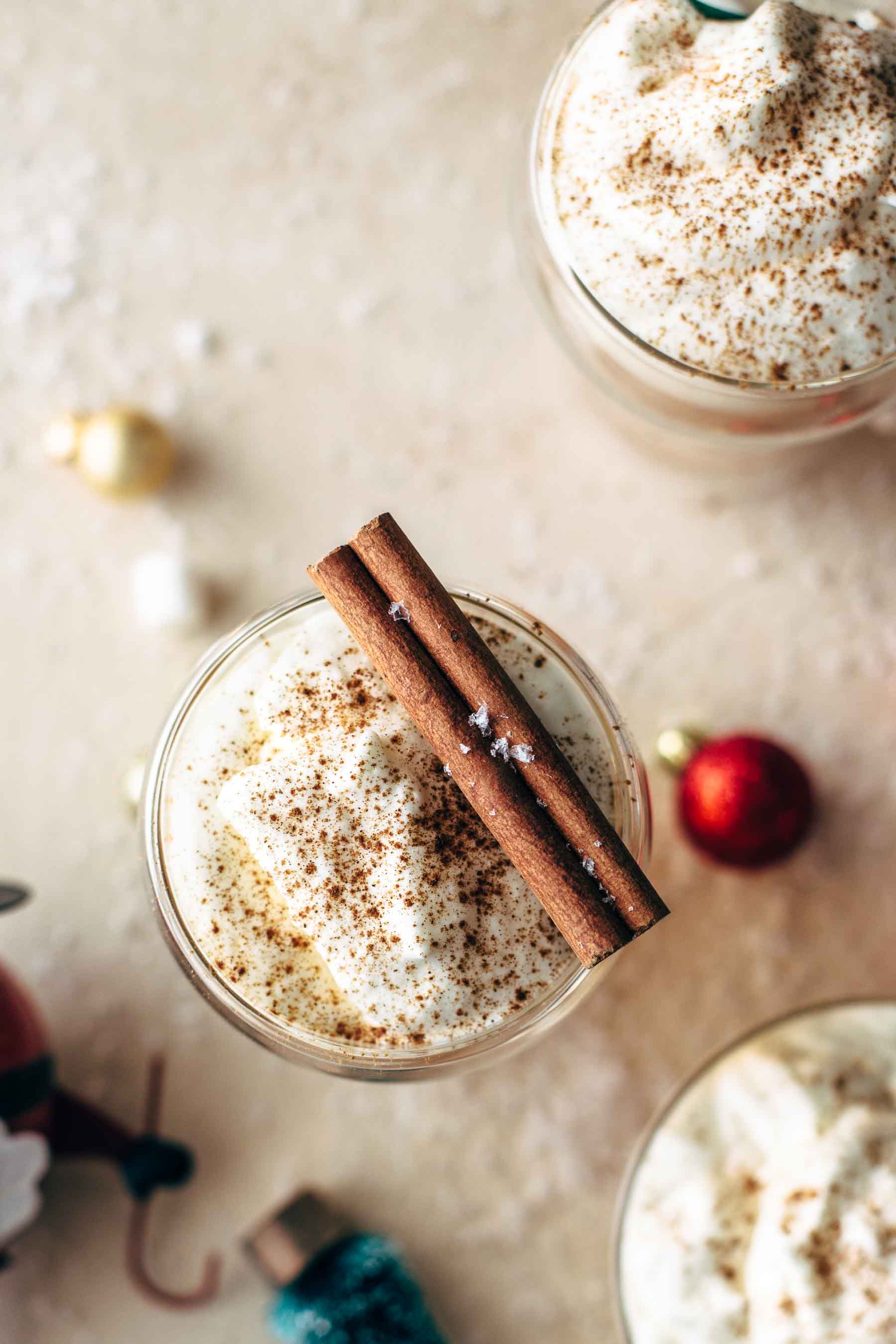 How to Make a Hot Toddy Cocktail
This hot toddy cocktails very simple to make. All you have to do is combine your ingredients in a pot and heat it up on the stove until warmed through. I love how the cinnamon and apple scents waft through the house and make it smell like Christmas!
How to Make Caramel Apple Hot Toddy:
Combine apple cider, vodka, bourbon, and cinnamon sticks in a pot
Heat on the stove top and let it simmer until hot
Pour into heat-proof mugs or glasses and top with whipped cream!
We used cool whip to top it off, but real whipped cream would be just as good (if not better). I prefer this drink served hot, but it would also be good served chilled, or even frozen into a slush! This recipe makes about 12 glasses, but you can easily double the recipe if you have guests over, or if you are throwing a holiday party.
Be sure to watch the video to see the step by step recipe!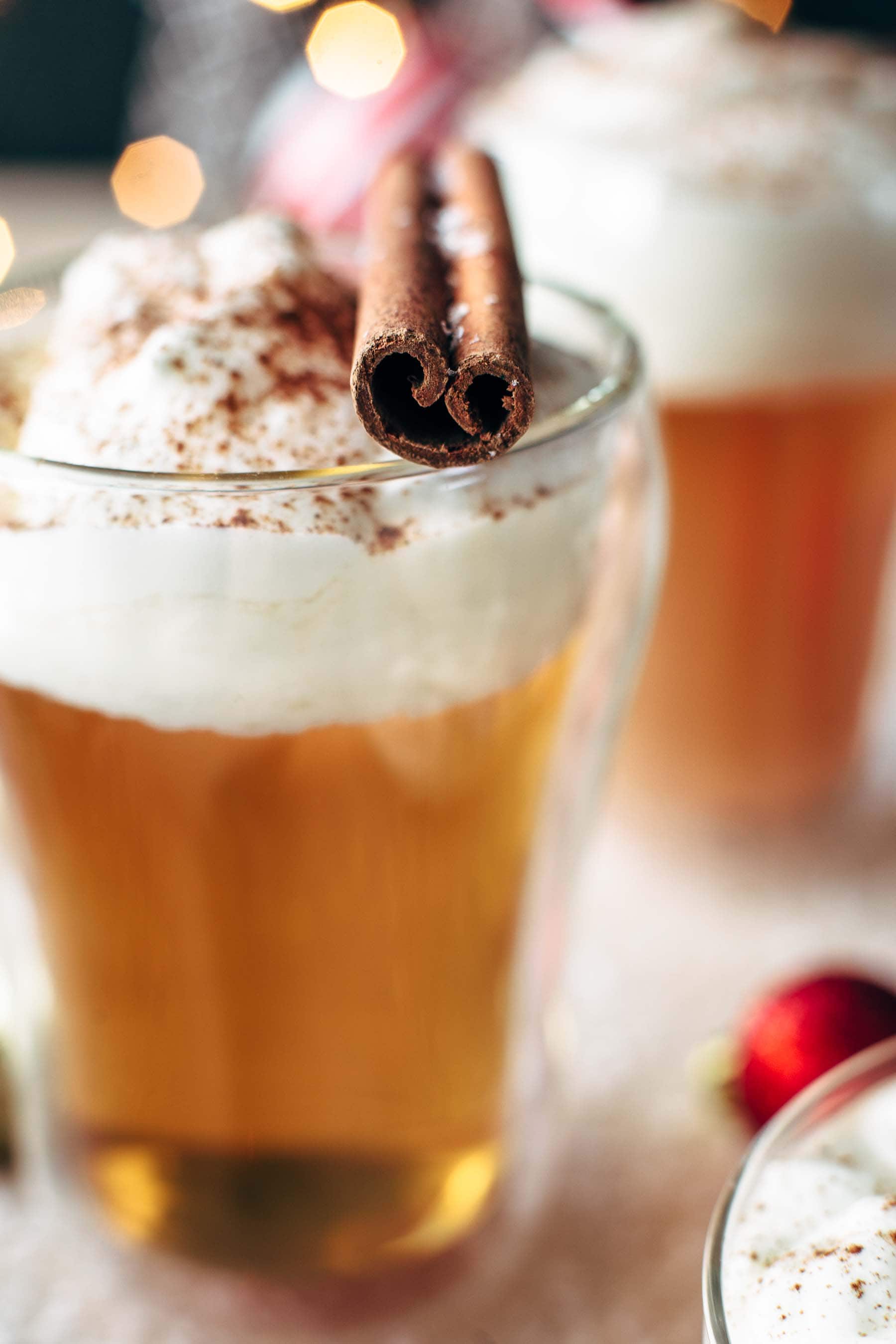 This Caramel Apple Hot Toddy will definitely get everyone in the Christmas Spirit! I absolutely love this warm hot toddy cocktail for the holiday season, and I know you'll love it too. The caramel vodka, apple cider, and cinnamon mix together perfectly, and I just can't get enough of this drink. So warm and comforting!
Watch the Video and See the recipe card for details on how to make this Caramel Apple Hot Toddy Cocktail. Enjoy!
If you enjoyed this hot toddy cocktail, try these other tasty cocktail recipes too: