Copycat McDonald's Strawberry Cream Pies are the perfect breakfast or sweet treat!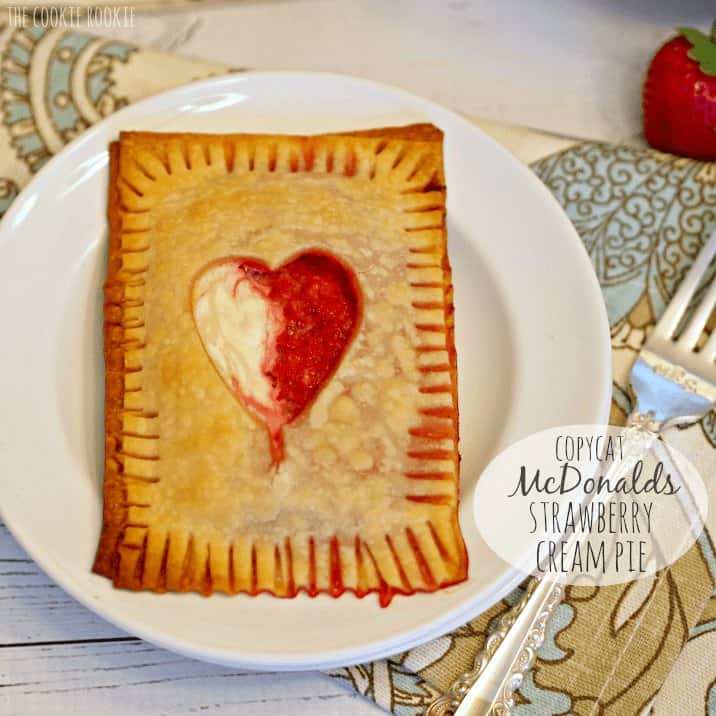 I'm not a huge McDonald's fan. Obviously I know its horrible for you, and when I eat there for lunch a stomach ache is almost sure to follow. That being said…I have two obsessions that I just can't live without. Egg White Delights and Strawberry Cream Pies. I'm totally and utterly addicted. My husband is pretty frustrated with my morning Egg White Delight stops…but they're just SO GOOD. Luckily I've been going less since I figured out how to recreate a healthier version at home. Hopefully the same will be true for these yummy Strawberry Cream Pies!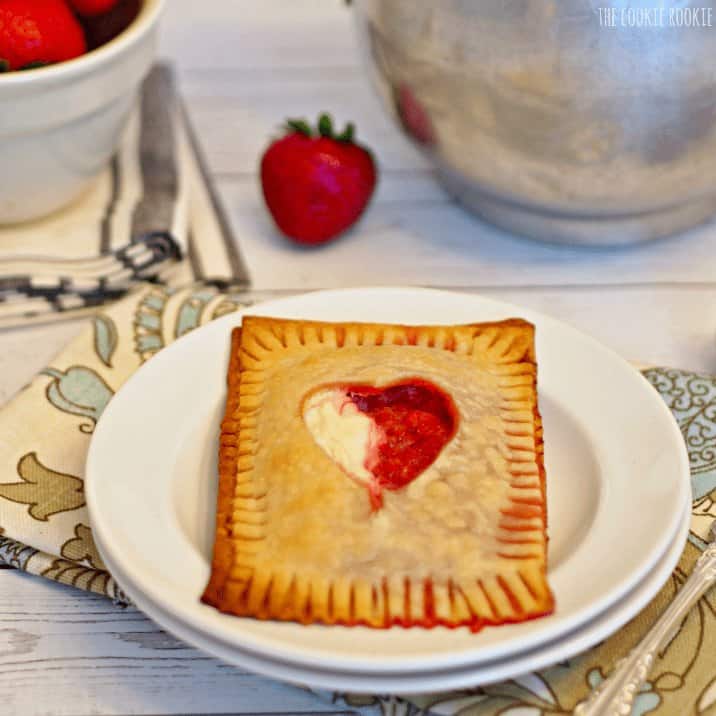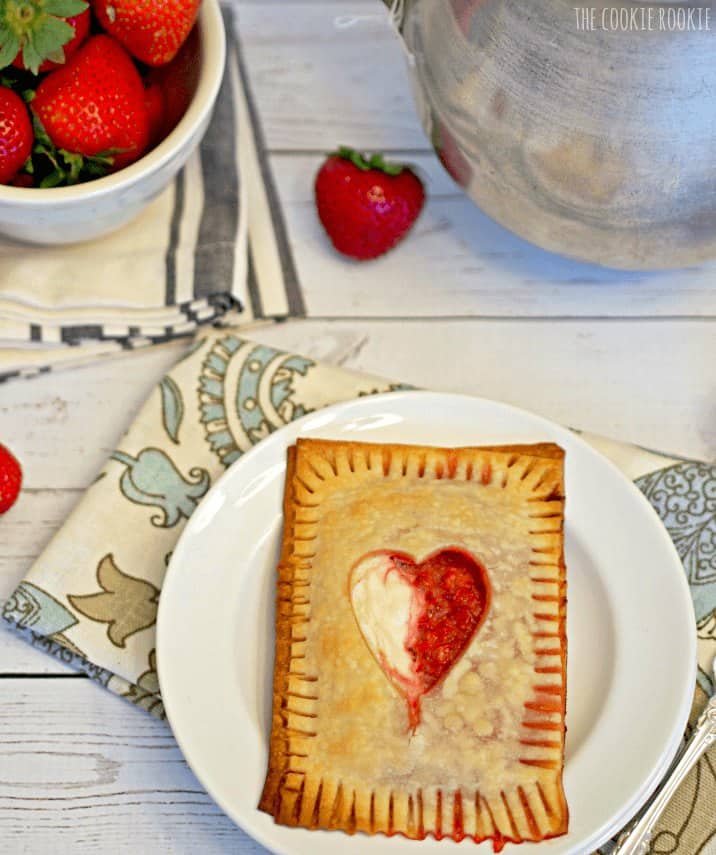 These little pies are so simple and delicious. They're relatively healthy, except for the sugar, but honestly they'd still probably be pretty tasty if you used less sugar. They're like a delicious adult poptart that I literally can't get enough of!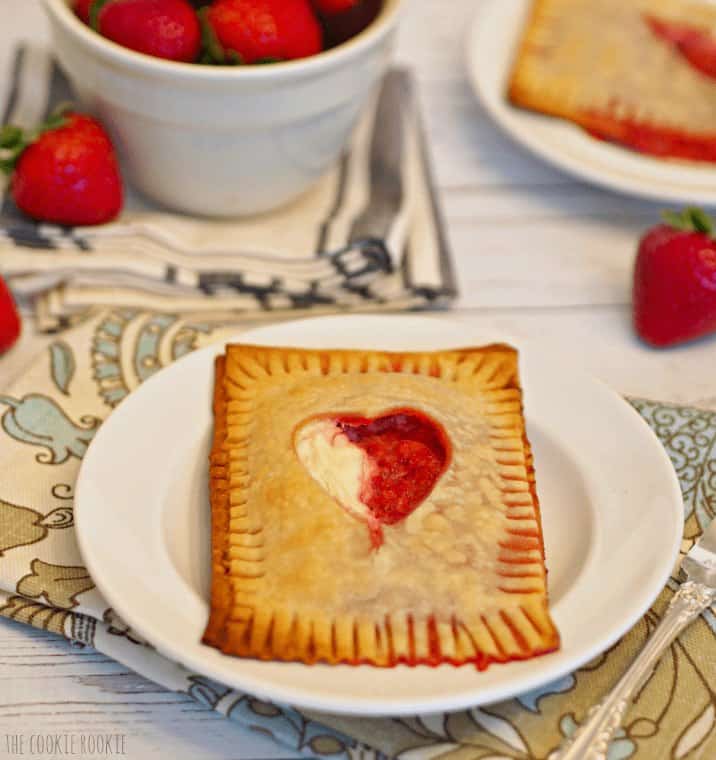 My friend Kelly has a total weakness for these too. Even on diet weeks, we can't help but say yes to one of these bad boys if we happen to drive by a dreaded McDonalds. Hopefully this recipe will ease our cravings!!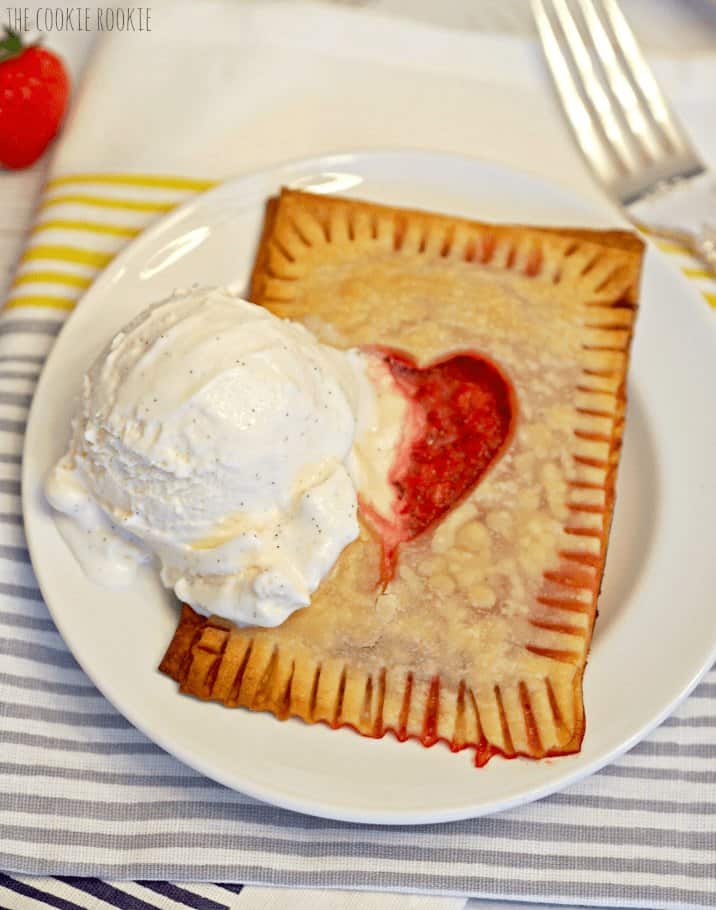 If you're looking to REALLY take them up a notch, top with some vanilla bean ice cream. You're welcome!! (Heaven)
Enjoy!