Chocolate Sugar Cookies are my go-to easy cookie recipe! This Fluffy Sugar Cookie Recipe has a crinkly sugar crust and has added chocolate chunks for ultimate decadence. We're using Crisco to make them extra fluffy and fool-proof! You haven't lived until you've tried these Chocolate Sugar Cookies!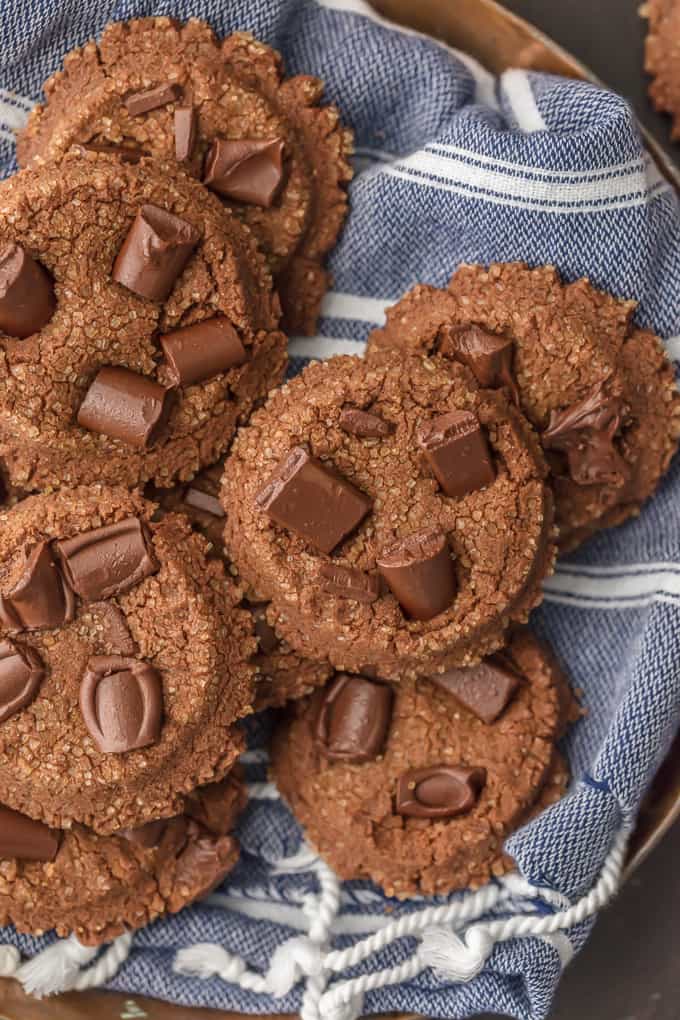 Chocolate Sugar Cookies
These Chocolate Sugar Cookies have me dreaming of the holidays. I know it's not even Thanksgiving yet, but I already have CHRISTMAS COOKIES on the brain! I have a favorite Sugar Cookie Recipe that we have used time and time again, but this Double Chocolate version has quickly become the NEW favorite. Chocolate makes everything a little better, right?
There's just never enough time to eat all the sweet treats during the holiday season, and for a food blogger and major foodie there is no better time of year. I feel like I've conquered many things in the kitchen, but baking still seems a little bit scary from time to time.
I love learning new tricks to make baking a breeze and create delicious recipes that people crave time and time again. I learned how to make this FLUFFY sugar cookies recipe, and it has changed the game!
These incredible DOUBLE CHOCOLATE SUGAR COOKIES are my new obsession and I may or may not be making them every week up until Christmas (and most likely even in January. My New Year's Resolutions don't stand a chance!).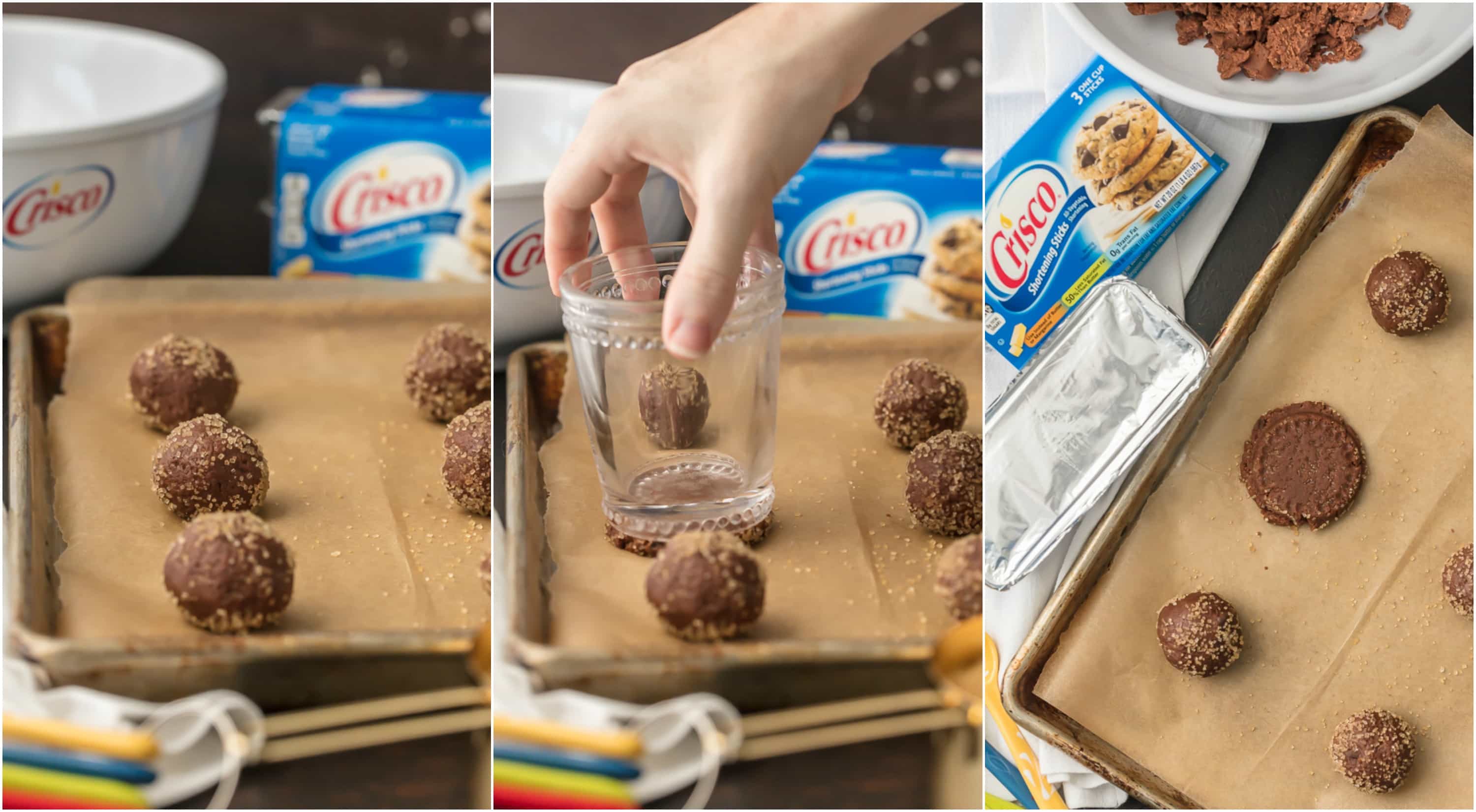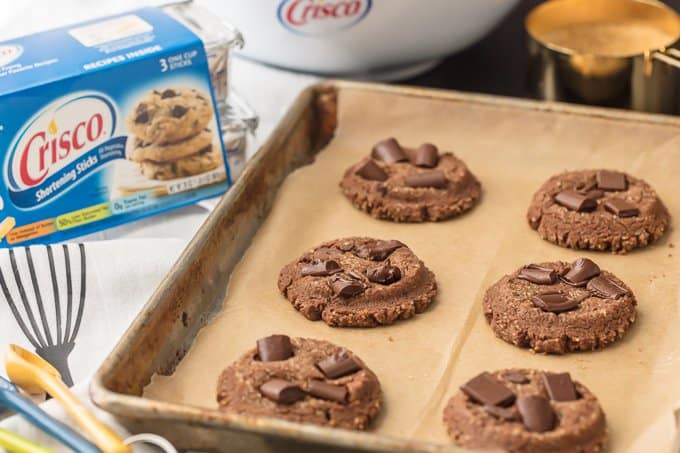 Cookies with Crisco vs Butter
Bakers already know that Crisco helps to create the ultimate baked goods. Using Crisco results in thick, yet lightly textured cookies with almost zero spread in the oven. You can trust where you place them is where they'll end up, and I love that. Just perfect for someone still learning like me, because you know I've had so many batches in the past all meld into one giant pan cookie.
You can see the differences in cookies with Crisco vs butter below (we used Crisco on the left, and just butter on the right). It's pretty amazing!
These Chocolate Sugar Cookies have such an incredible texture and flavor, I cannot wait for you to try them at home. There's a place for all butter sugar cookies (I think they work great for cut out cookies!) but this Fluffy Sugar Cookie Recipe is perfect as is. We love Crisco Cookies!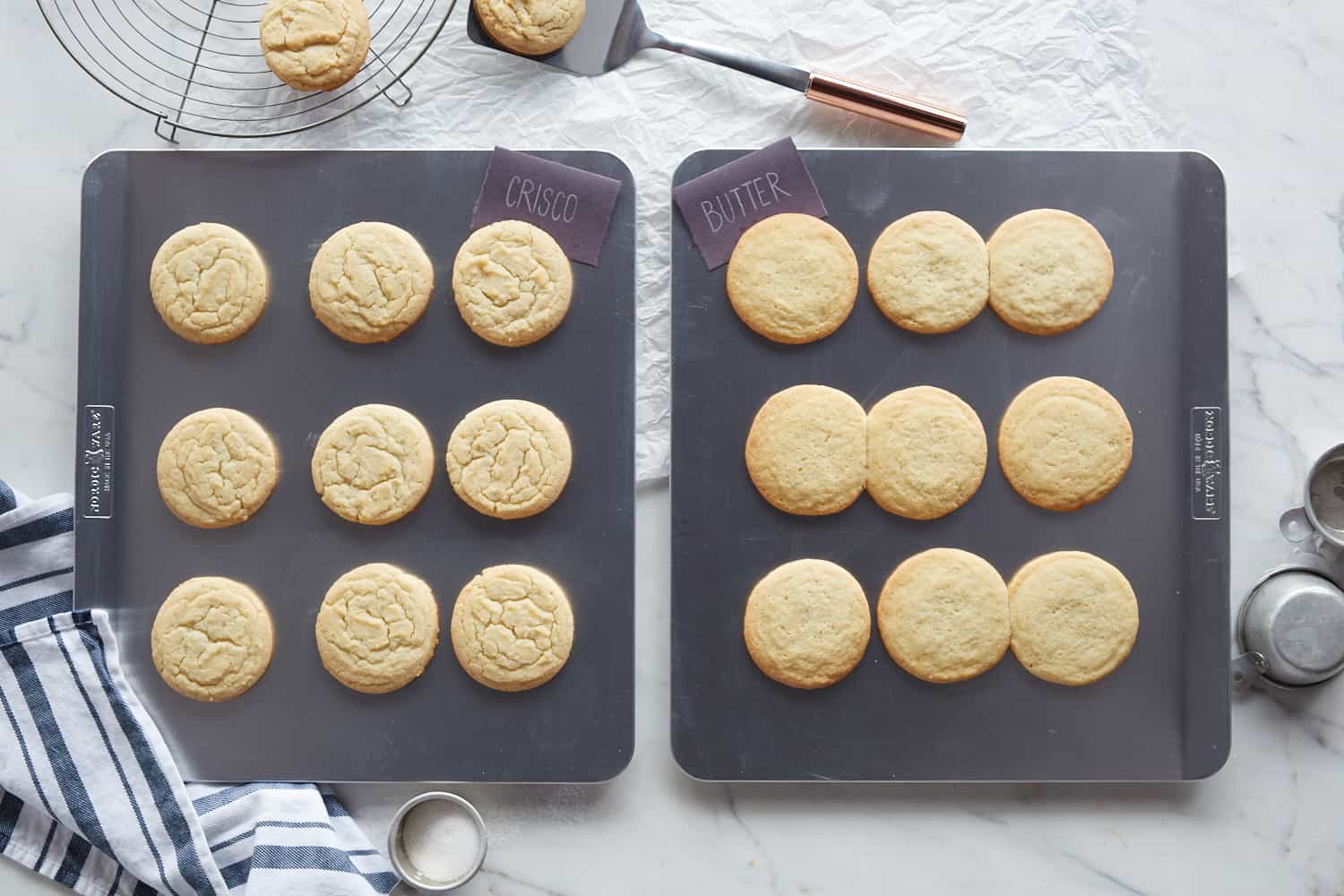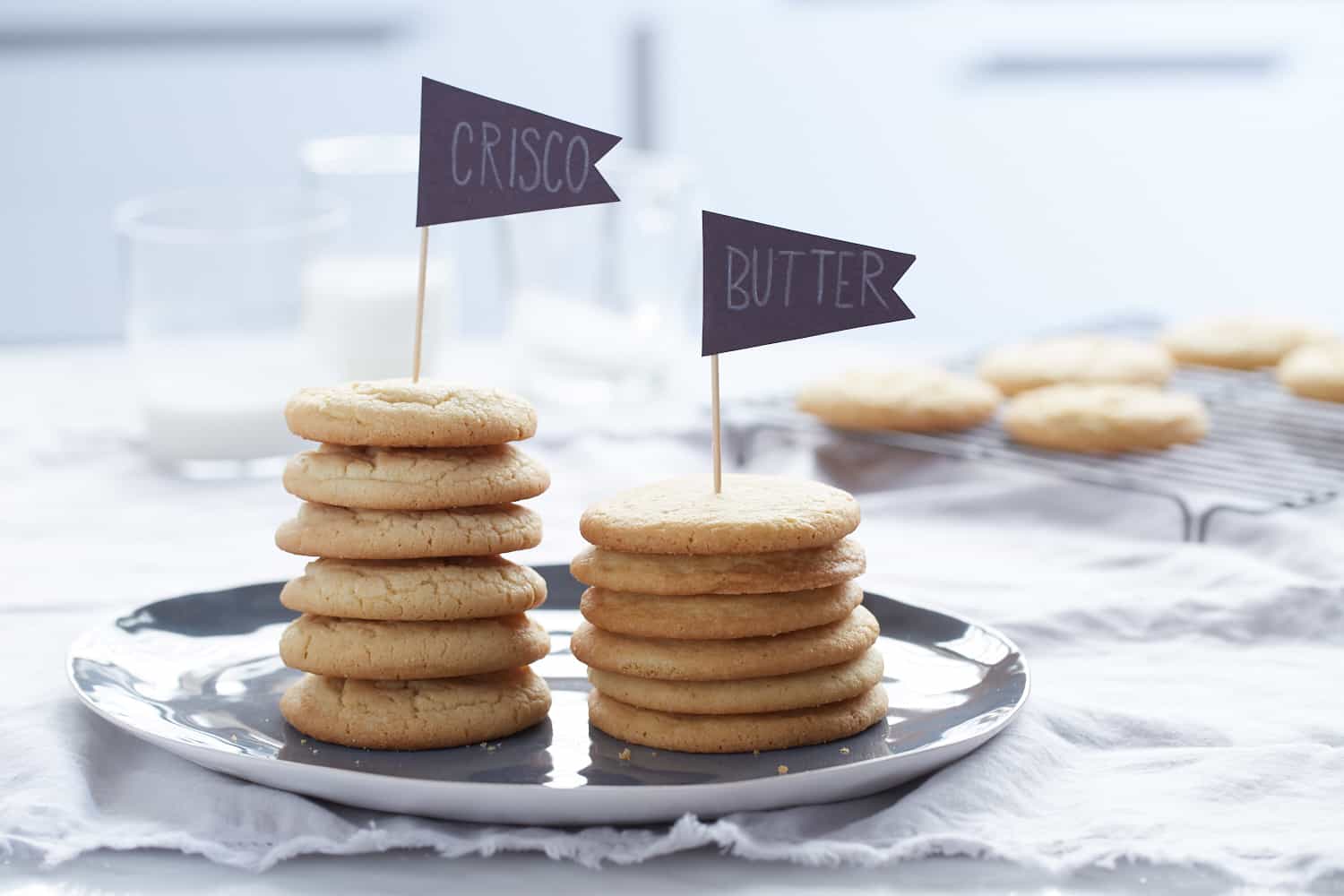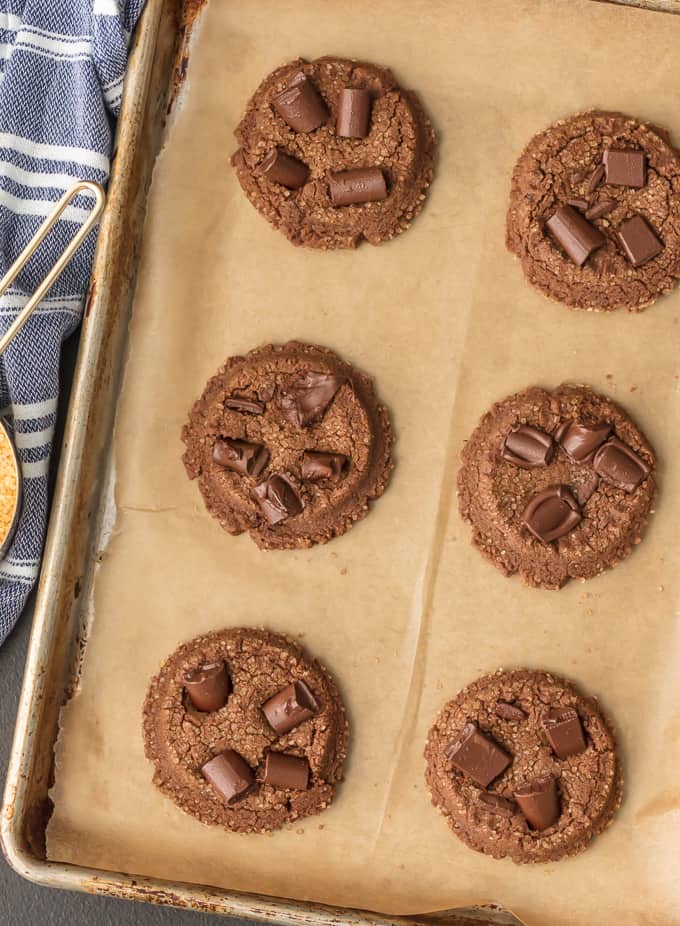 Tips for the Best Chocolate Sugar Cookies
My best tip for making your Chocolate Sugar Cookies extra pretty and perfect for handing out to friends and family? Add some chocolate chunks! Lay them on top as soon as they come out of the oven (while they're still warm and not quite set). It makes them look finished, polished, and adds that extra punch of chocolate. You know I can never say no to more chocolate, and why should I? These are to die for! Be sure to serve them up with a big glass of milk to wash them down. Yum!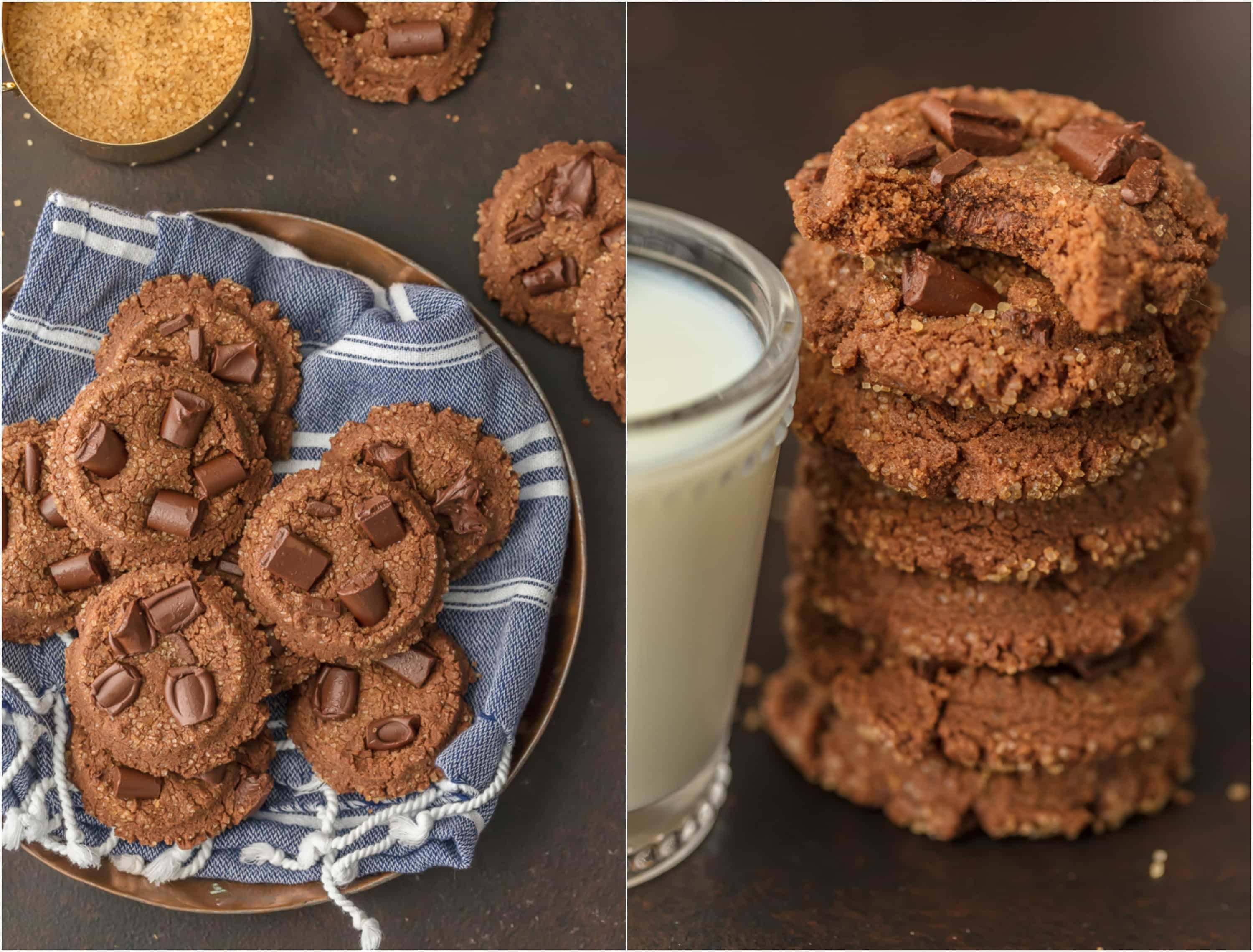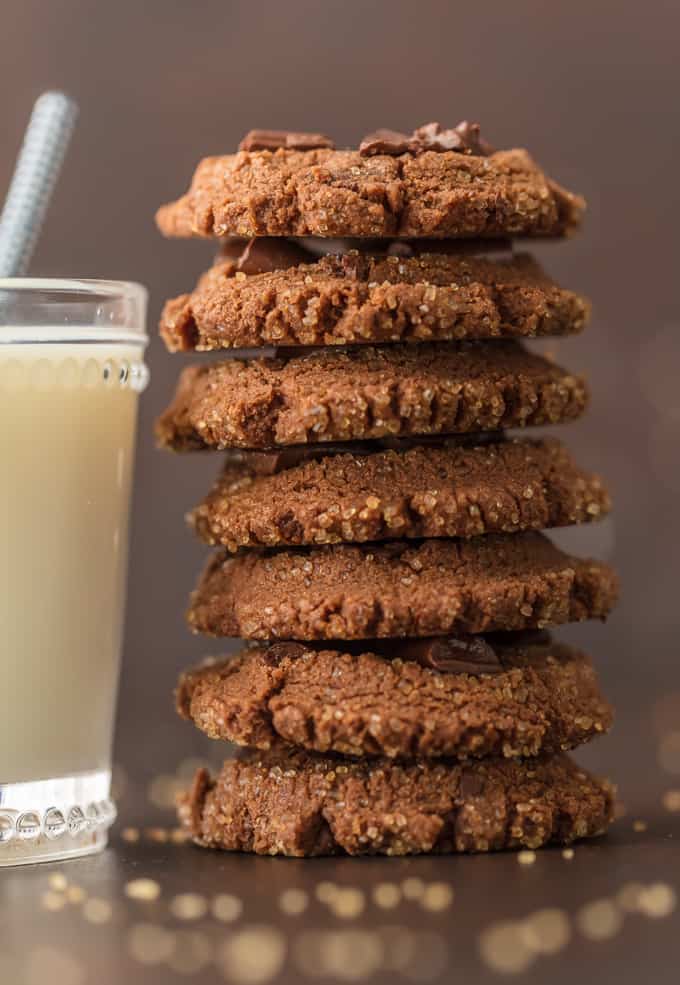 How to Make Fluffy Sugar Cookies
To recap, using Crisco (shortening) in place of butter in your fave holiday baked goods results in a light and fluffy texture that just can't be beat. Plus your cookies will have less spread in the oven, which is just an added bonus! You can almost always sub in Crisco 1:1 for butter in your recipes, and it's SO EASY. 50% less saturated fat than butter. Say what?! Yep. Get on it friends! This is my new baking secret! It worked perfectly for these chocolate sugar cookies.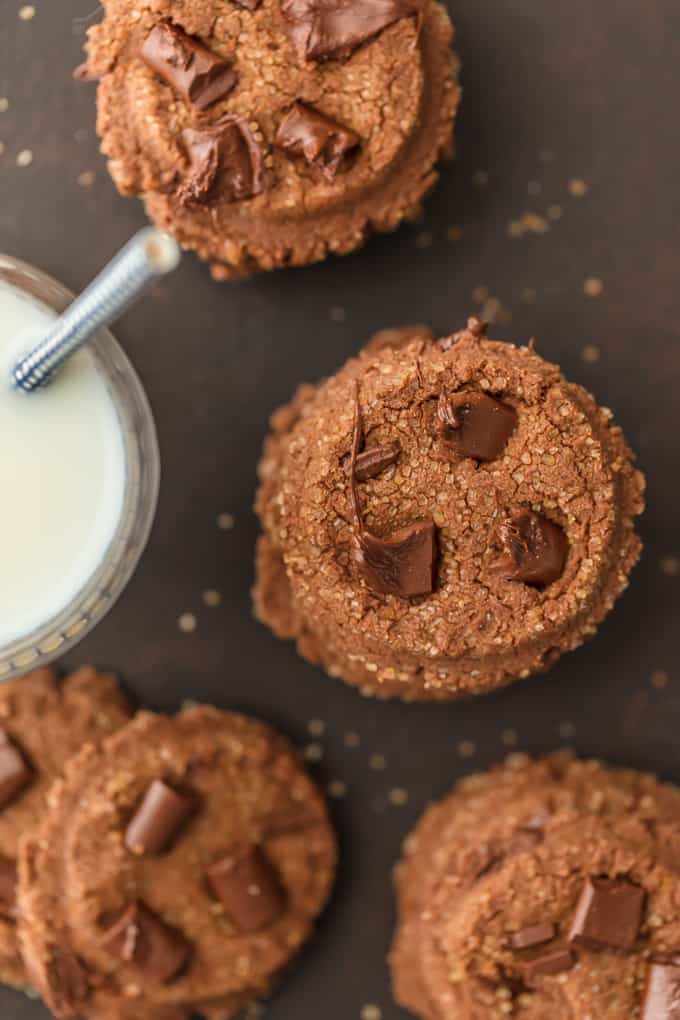 Holiday Cookies
If you haven't tried Chocolate Sugar Cookies, today is the day!
We just simply can't get enough of these Chocolate Sugar Cookies. If cocoa isn't your thing (what?!) be sure to check out our Christmas Sugar Cookies, Strawberry Cookies, S'mores Cookies, Orange Cranberry Shortbread Cookies, or Classic Chocolate Chip Cookies! Baking made easy, I promise!
See the recipe card below for details on How to Make Chocolate Sugar Cookies. Enjoy!