Christmas Sugar Cookies (aka Santa's favorite cookies) are soft sugar cutout cookies, festively decorated with sweet icing. This recipes checks all the boxes, making it the best Sugar Cookie Recipe ever! We call this easy sugar cookie recipe Santa's favorite cookie recipe because it's simple, classic, fluffy, and delicious. We love to decorate them with the kids to leave under the tree for Santa.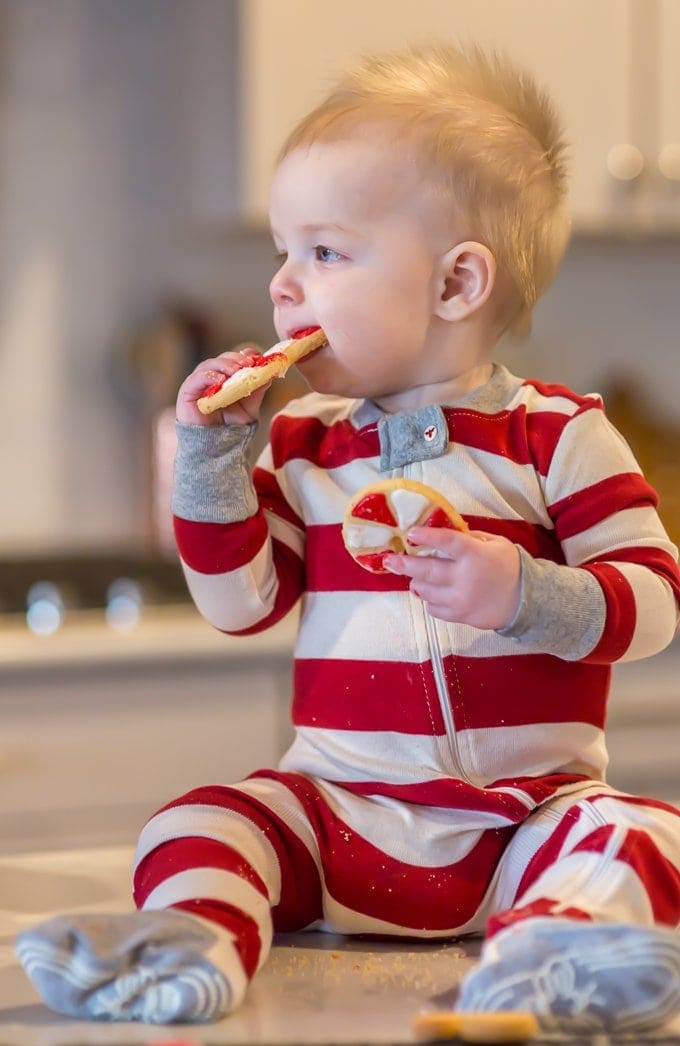 Easy Christmas Sugar Cookies for Santa
This is the best sugar cookie recipe! We call it Santa's favorite cookie because we know he'd love them just as much as we do. They're the perfect Christmas Sugar Cookies!
Santa's Favorite Cookies has been debated for the past….1500 years or so. Santa has been treating kids, and in return, he receives the best cookies under the tree. Cookies come in all shapes and forms, but Santa has to have a favorite, right? I happen to think this easy sugar cookie recipe with powdered sugar icing is his favorite, and why wouldn't it be?!
The Best Sugar Cookie Recipe is made with love, it's fluffy and delicious, and it's oh so simple. I know when he rolls up under our tree this Christmas, he will be pretty darn excited to get these Christmas Sugar Cookies, made by this cute little 9-month-old, Henry Liam.
Bake the Best Sugar Cookie Recipe with your little ones this Christmas. These Christmas sugar cookies are sure to be Santa's Favorite Cookies!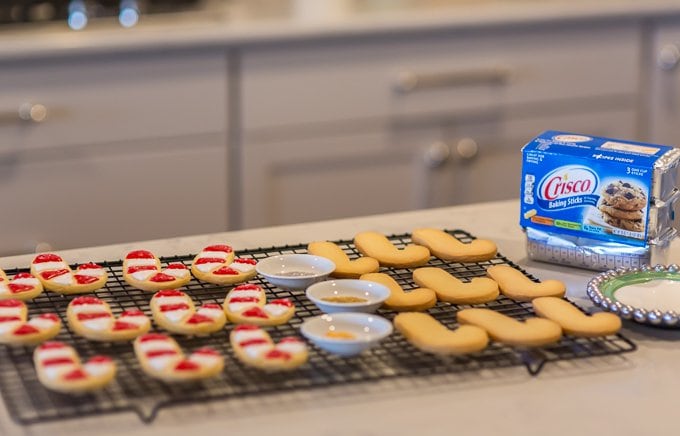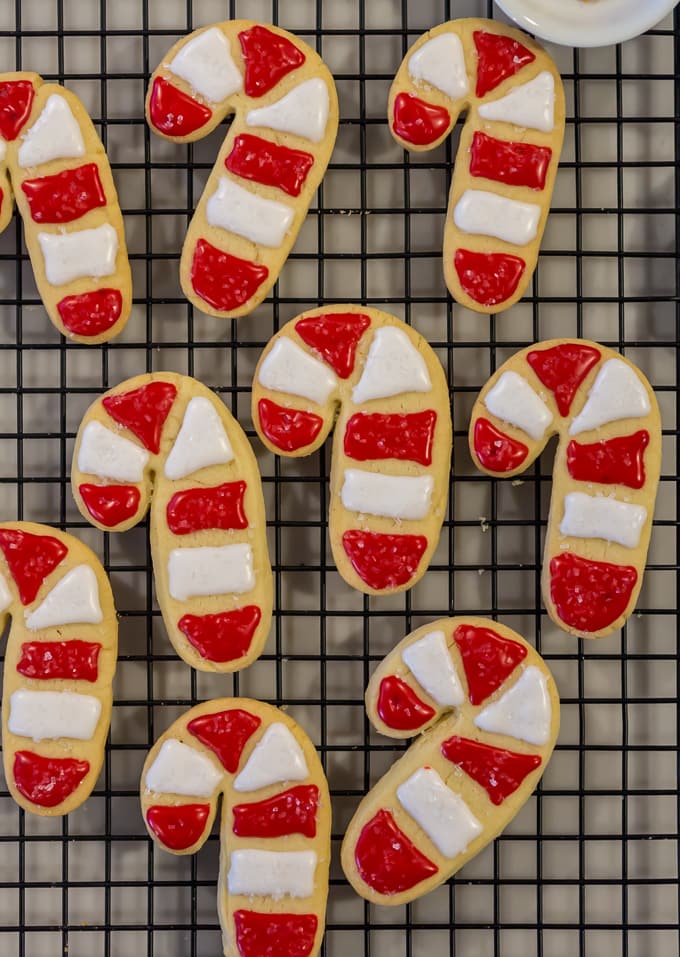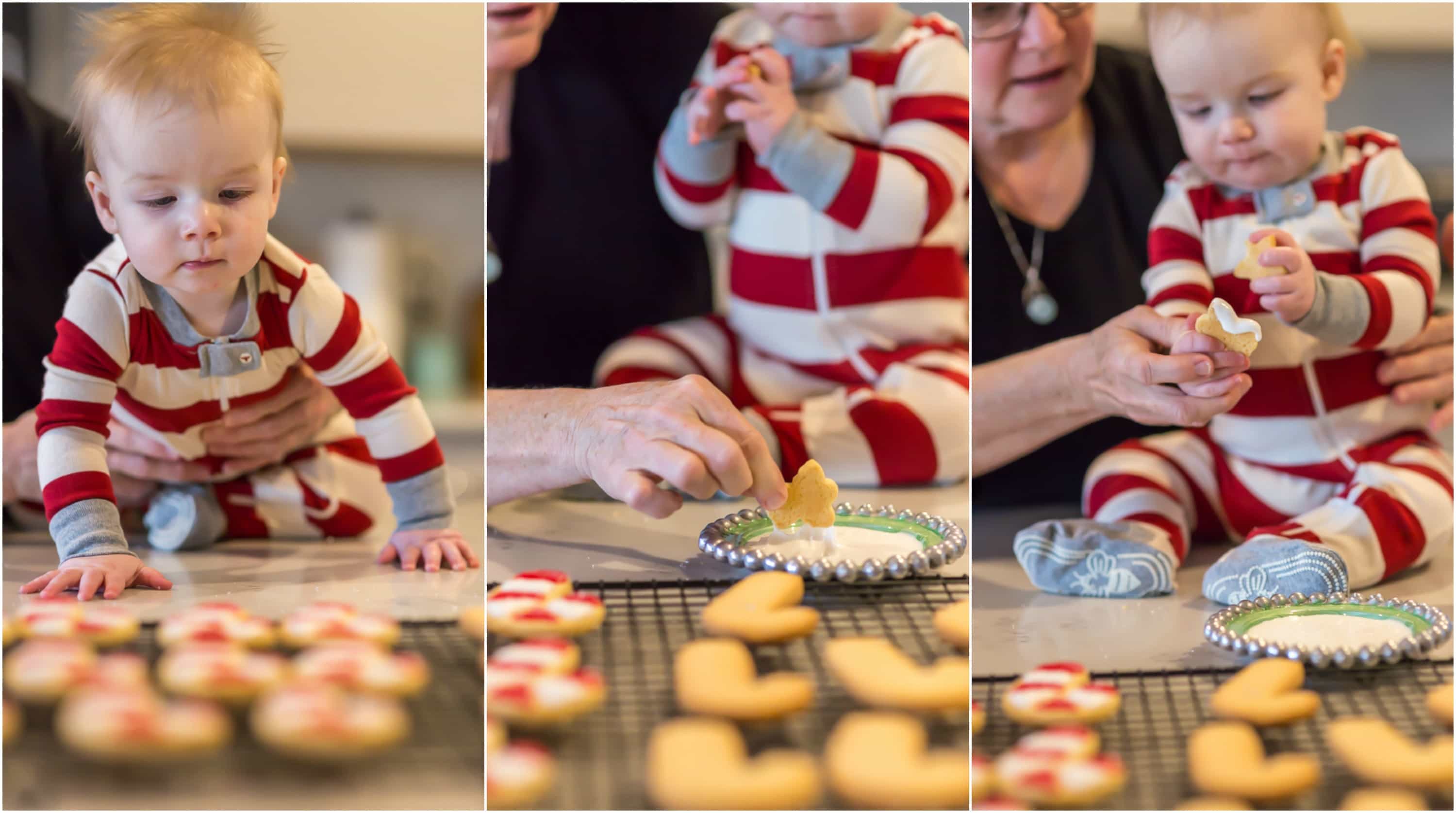 Best Sugar Cookie Recipe
The best sugar cookie recipe is so easy to make, that everyone can join in on this one. Kids always want to help bake cookies for Santa, and with this easy sugar cookie recipe, there's no reason they can't.
This was the first time Henry has tasted a cookie let alone helped MAKE a cookie. We went over to Doozie's house to make these Christmas sugar cookies because no one makes better cookies than Grandma. To say Henry was having a great time would be a major understatement. He "helped" as much as he could, licked as much sugar as he could, and was in heaven.
When little children help make cookies for Santa…I have to think those are his favorite. And when they're made with CRISCO® All-Vegetable Shortening meaning less spread in the oven, thick fluffy cookies, and unbelievable flavor; you just KNOW they're his favorite.
You might remember me working with Crisco last month on my favorite Double Chocolate Sugar Cookies. They're a great variation of a classic but you just can't beat the original. MMM!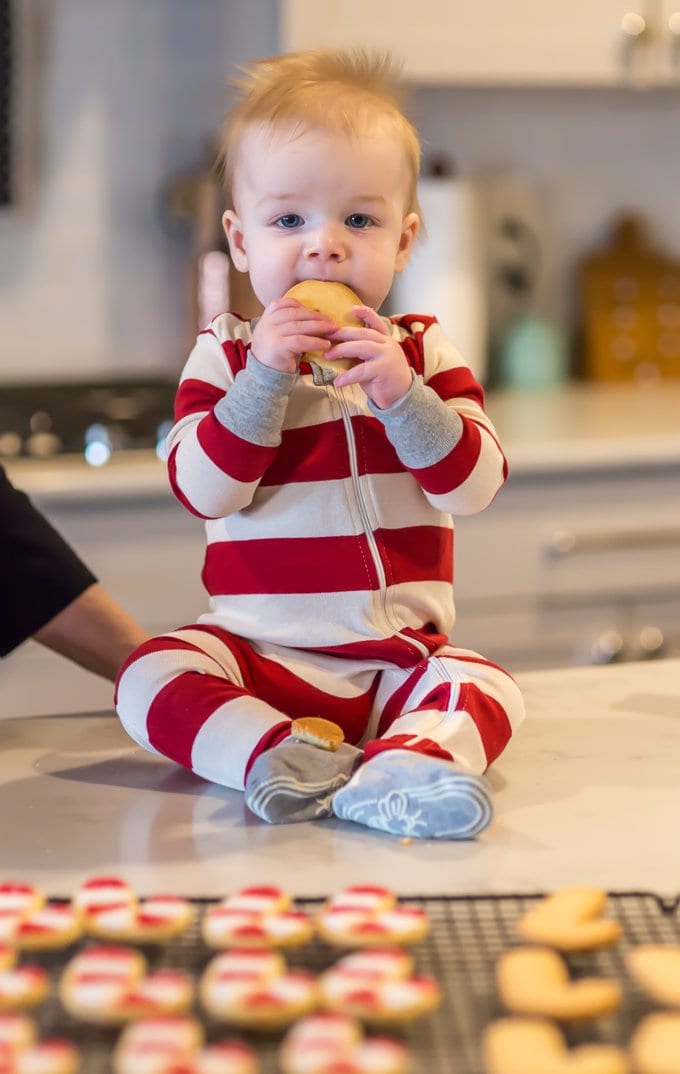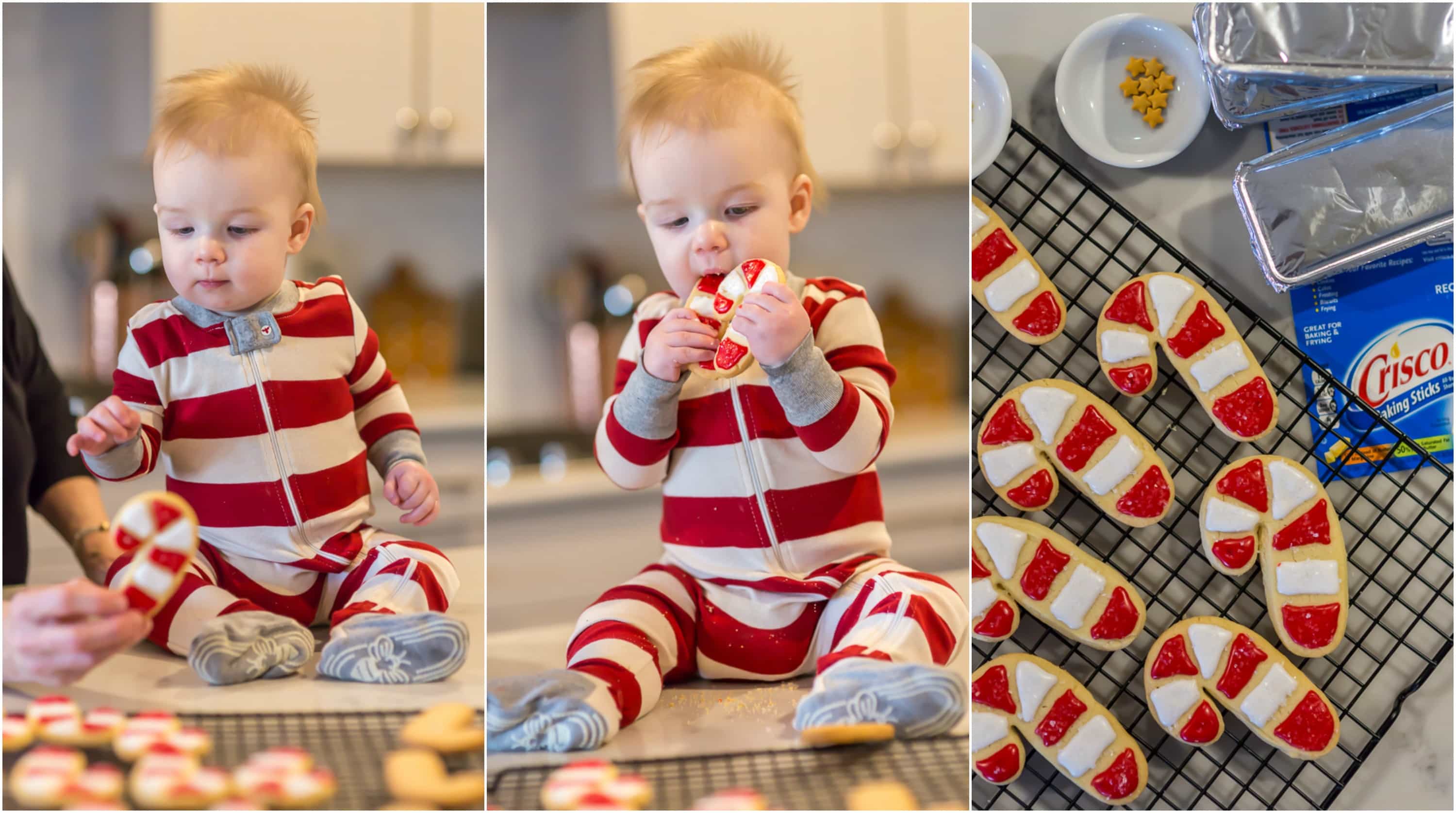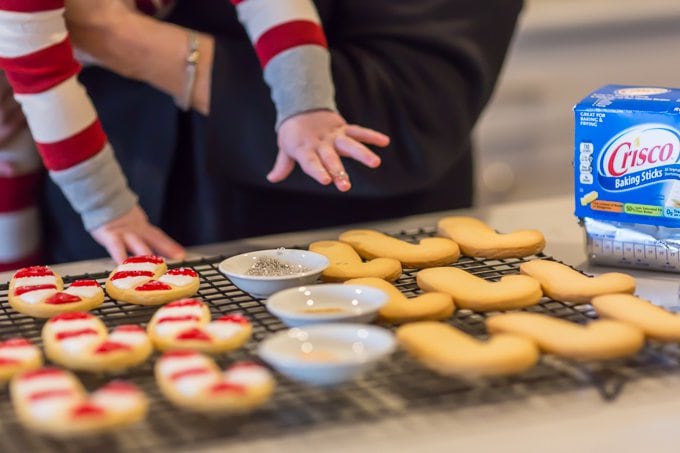 Christmas Sugar Cookies Ingredients
Christmas Sugar cookies require basic ingredients that you probably already have at home if you like to bake. This easy sugar cookie recipe requires the following ingredients:
Sugar
Egg
Milk
Baking Powder
Salt
Crisco All-Vegetable Shortening
Pillsbury All-Purpose Flour
How do you make sugar cookies from scratch?
Baking anything from scratch always seems a bit daunting at first, but don't worry, making this sugar cookie recipe is easy!
Gather your ingredients (listed above)
Beat sugar & shortening with a mixer in large bowl
Add in the egg, milk, and vanilla extract
Combine baking powder, salt, & flour, then gradually add into mixture
Let the dough chill for 1 hour
Preheat oven to 375 degrees
Roll the dough on floured surface into 1/8 in thick
Cut the dough with cookie cutters
Place cookies onto baking sheets 1-inch apart
Bake 5-9 minutes
This fun and easy sugar cookie recipe really is simple to make. And don't forget the sugar cookie icing for decorating!
For full details and instructions to make these Christmas Sugar Cookies, please see the recipe card below.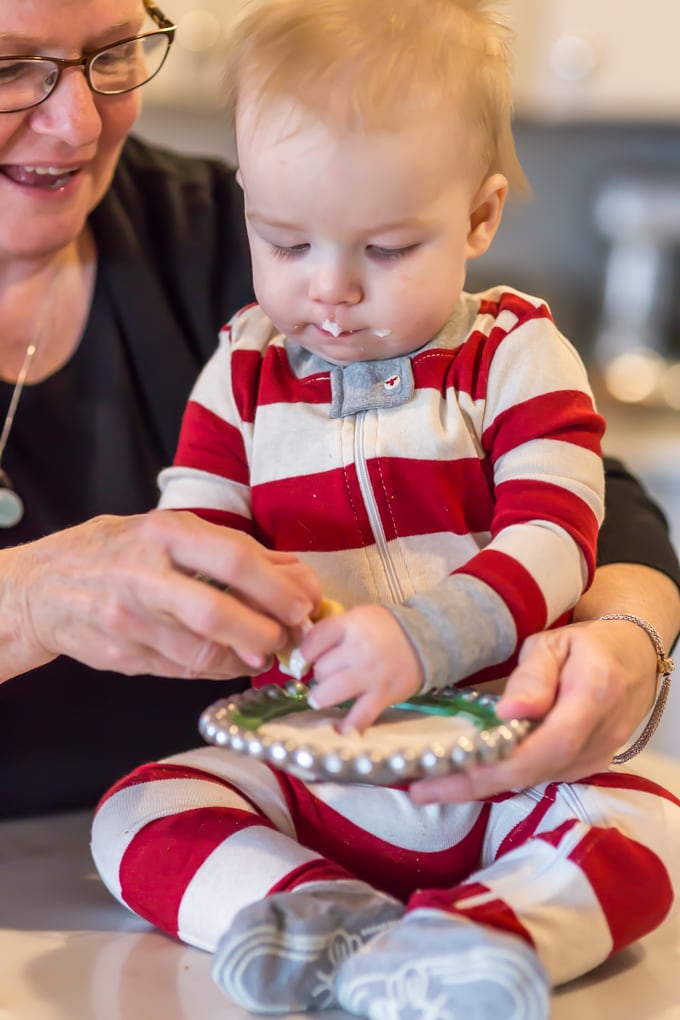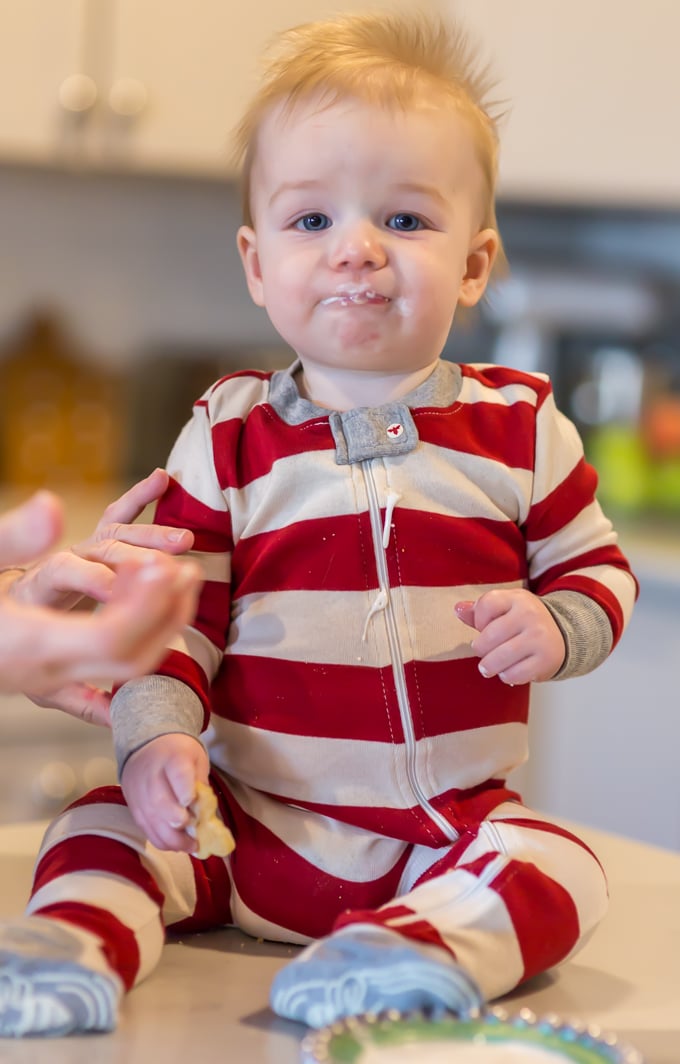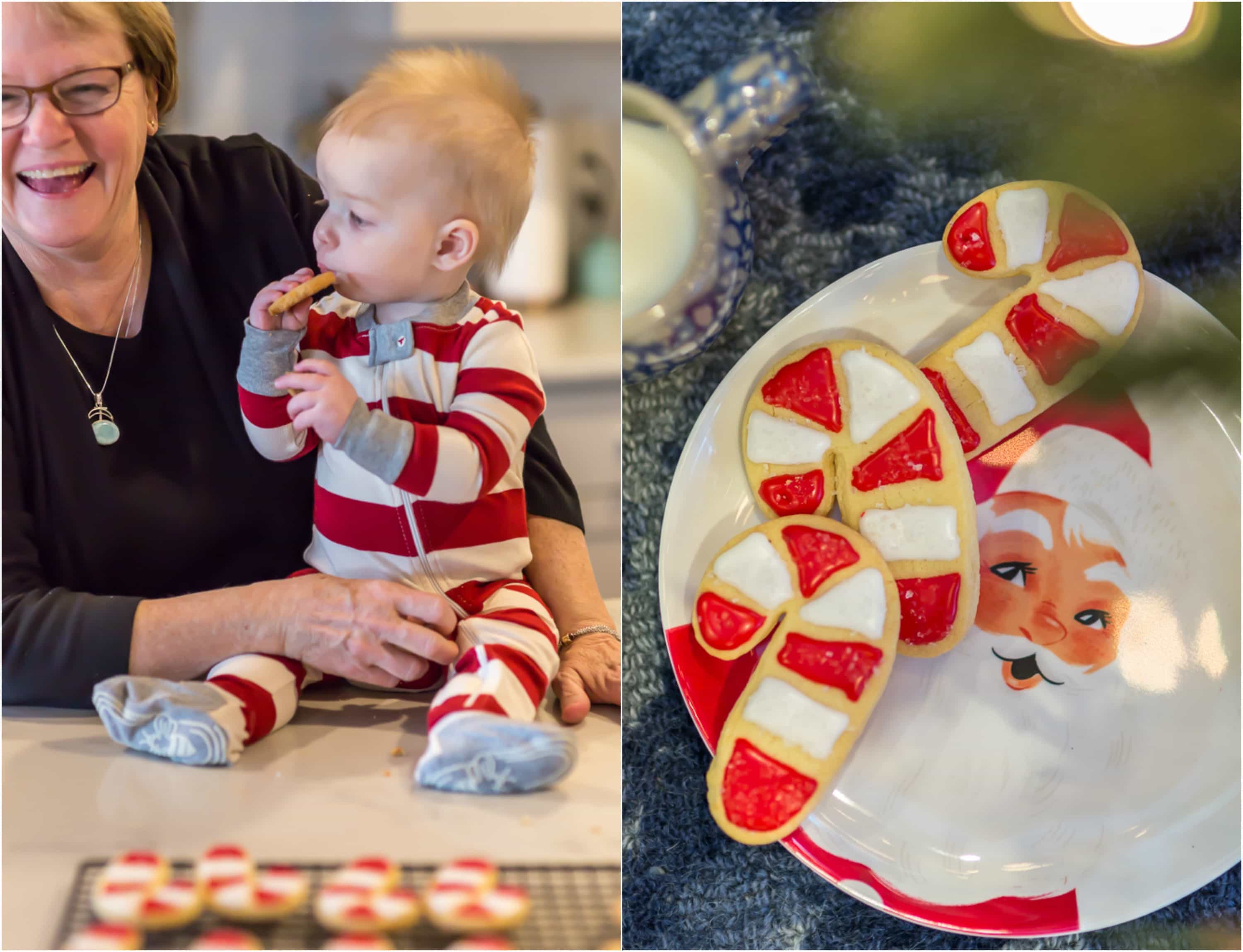 Holiday Sugar Cookies
This Easy Sugar Cookie Recipe is always a huge hit. You should have seen how this baby was going after these cookies. I've created a monster. But his mother is a food blogger so it is what it is. I love my little cookie monster.
Once you taste the best sugar cookie recipe, you'll know why they're Santa's Favorite Cookie. Do Santa a favor this year and make him a batch of these Christmas sugar cookies. Doesn't he deserve it?!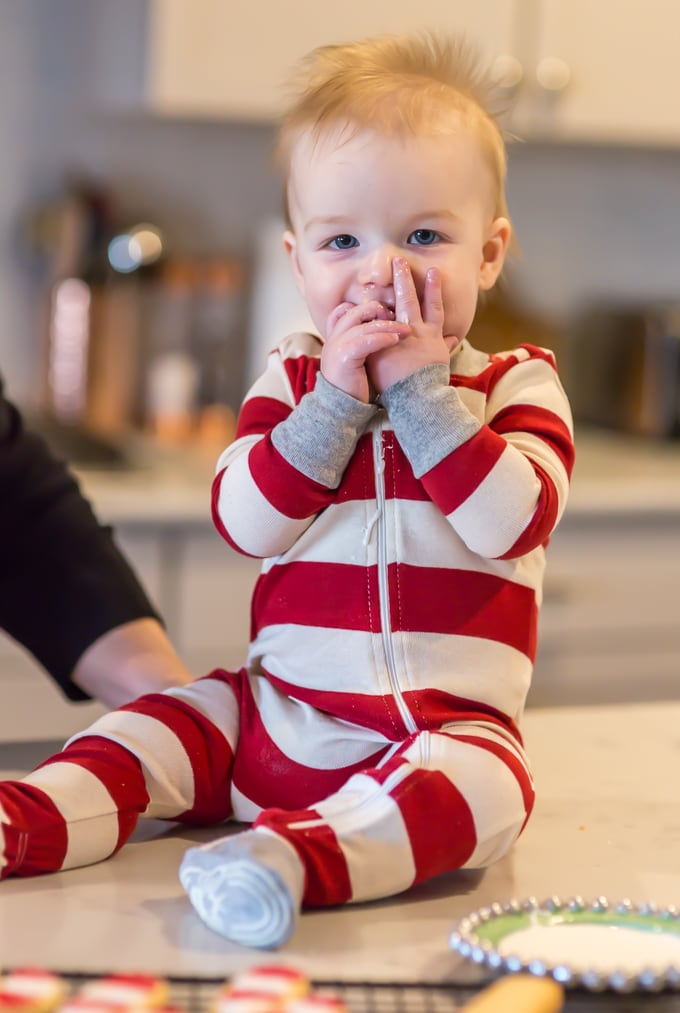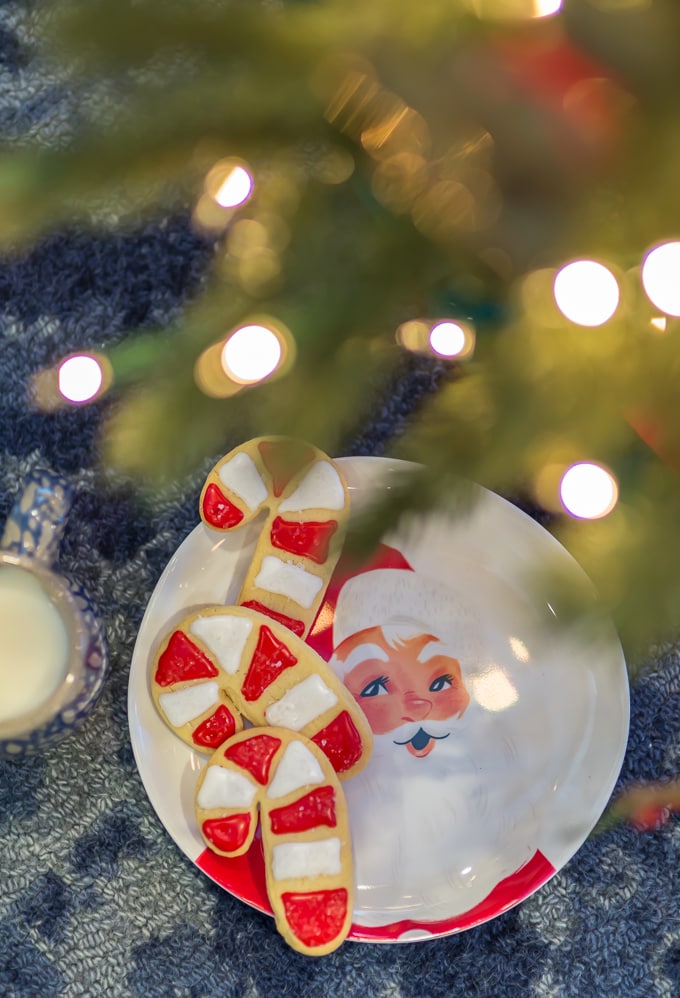 The kids are gonna love this easy sugar cookie recipe just as much as Santa does! I know you guys will have so much fun making them.
If you loved these Christmas Sugar Cookies, you'll love these other cookie recipes too: