These ginger doozie cookies are so so so good! They will make your house smell like Christmas and are a must have for every Christmas season. Easy to make with just a handful of ingredients, these perfectly spiced ginger cookies are a holiday must have!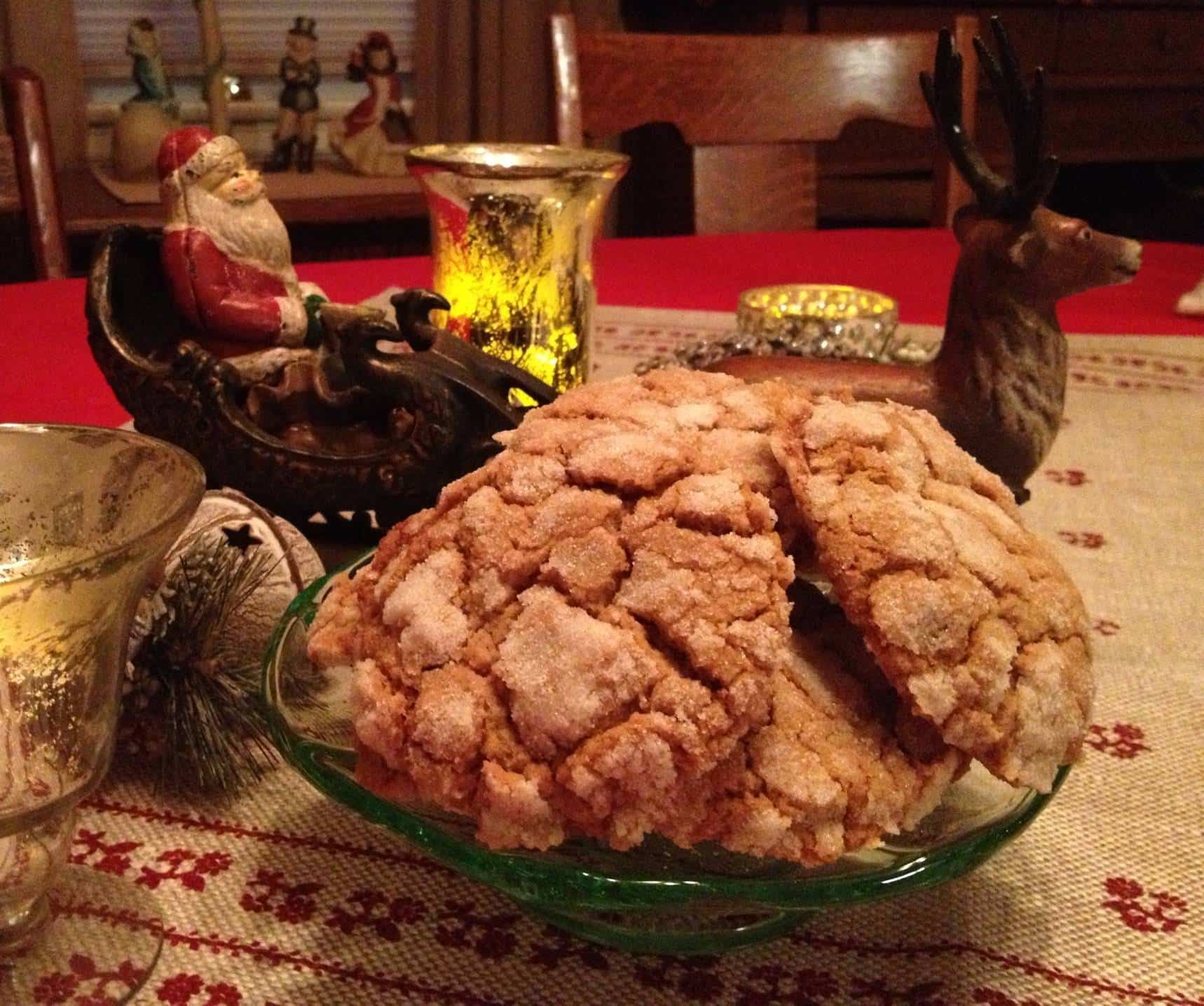 This is one of our favorite family cookie recipes that we make every single holiday and I'm so excited to be sharing them with you! Easy to make and full of seasonal flavors. I know you are going to love these as much as we all do!
How To Make Ginger Cookies
Be sure to scroll down for the full recipe!
Prep: Pre heat the oven and line a cooking sheet with parchment paper.
Combine: Combine the dry ingredients in one bowl. In another bowl beat the shortening and the sugar and combine in the molasses and egg. Mix in the dry ingredients.
Make: Shape the dough into balls, dip each ball into water and shake off the excess before rolling in sugar. Place the balls on the cookies sheet.
Bake: Bake the cookies for 11-14 minutes and let cool before serving.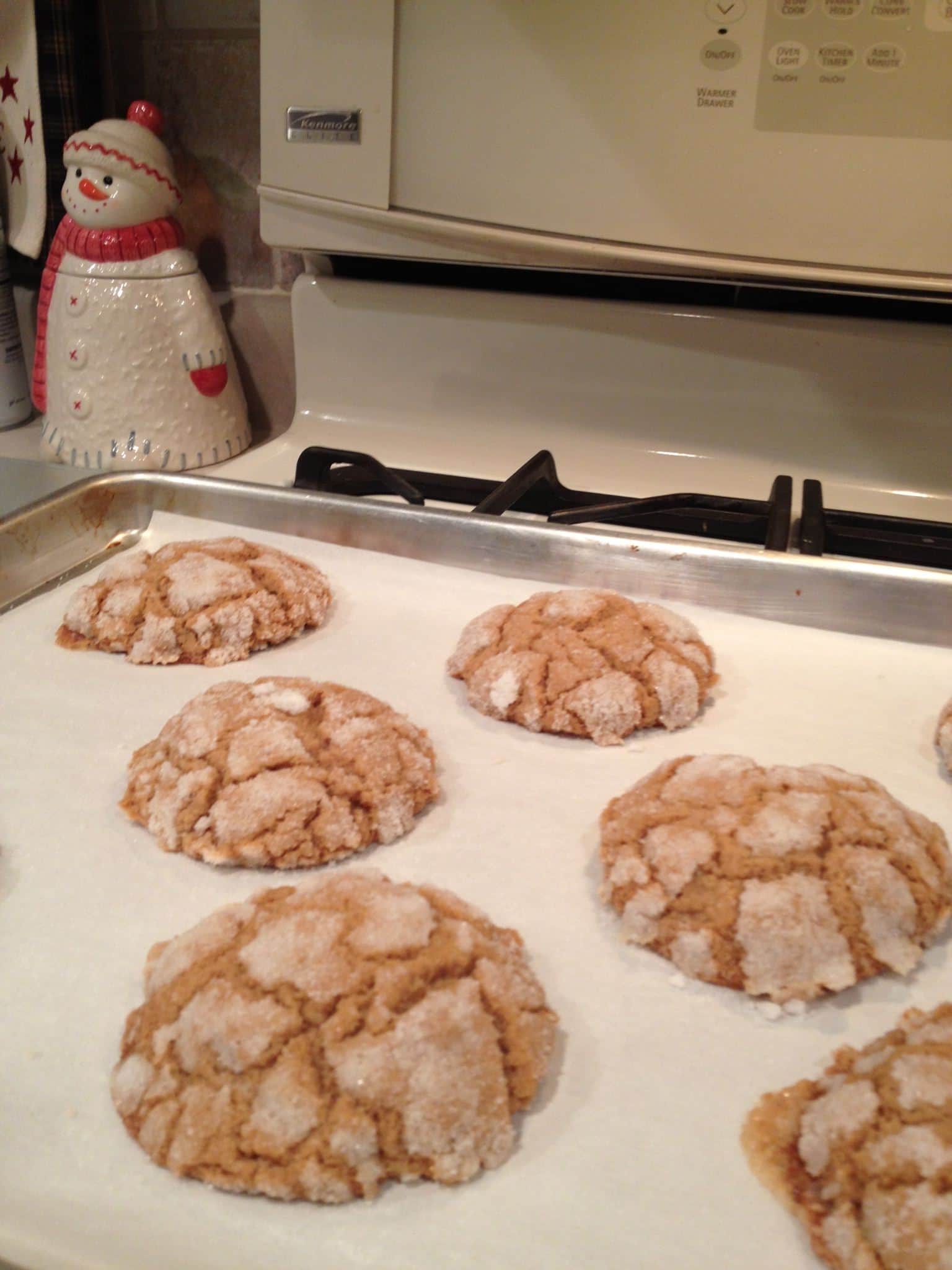 When are the cookies baked?
I like to slightly under bake these cookies so that they remain wonderfully soft and chewy. The edges should be firm and just ever so slightly browning. Ovens tend to run at different temperatures, so start checking them around 10 minutes for doneness.
Are these ginger cookies chewy?
These holiday ginger cookies are just the way I like them…wonderfully soft and chewy! This is because of the molasses in the mixture. The sugar coating gives them a slight crispiness and the sweet coating works so well in balance with the spices in the dough.
How long do they keep?
These cookies will keep in an airtight container for about 3 days at room temperature and up to 5 days in the fridge. You can also freeze the cookies on a baking sheet and then transfer them to a freezer bag. Thaw the cookies at room temperature or in the microwave.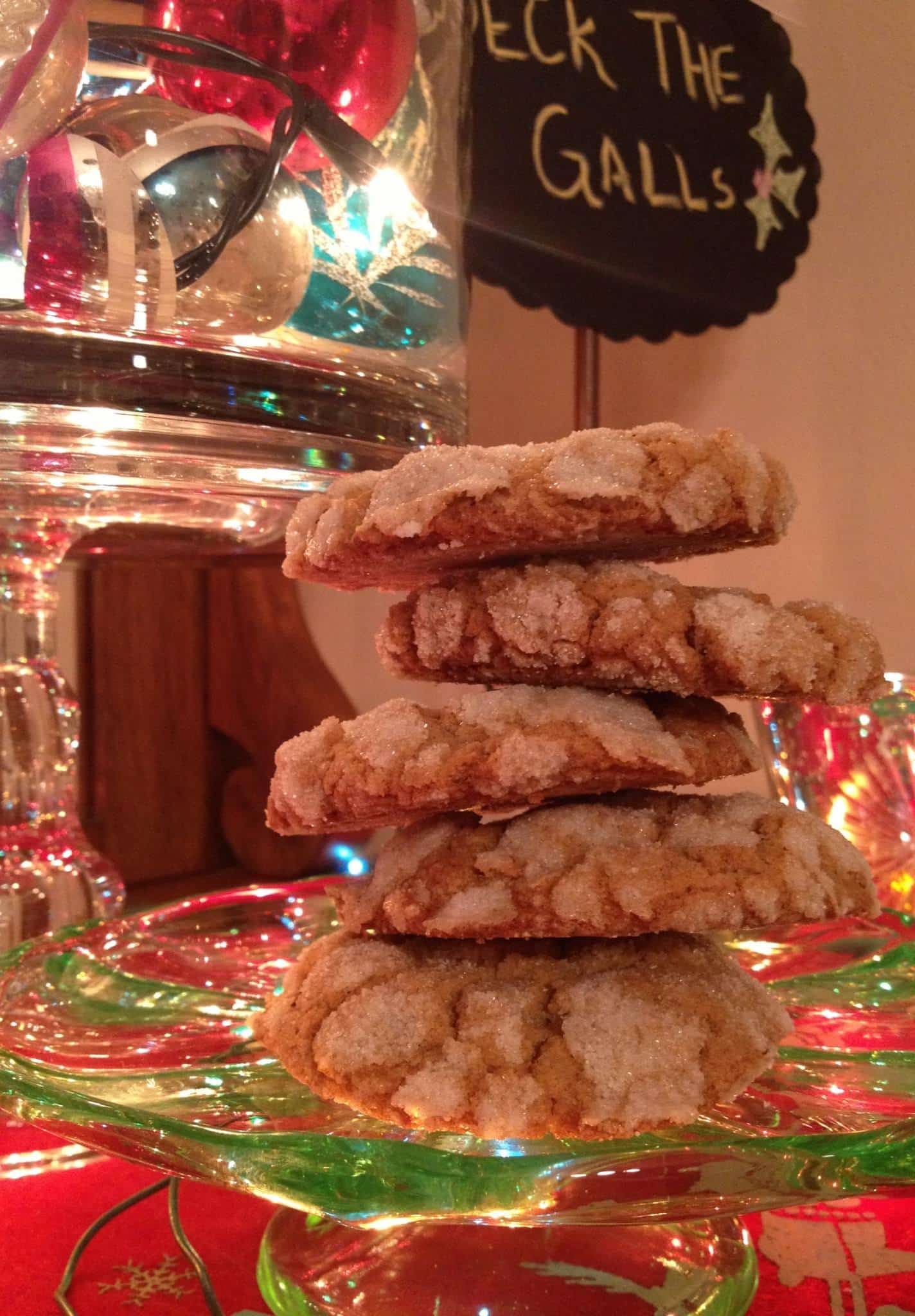 Recipe Tips and Notes
If you don't have shortening you can swap it for unsalted butter. The texture will be slightly different but they will still be delicious!
Don't over mix the dough. The wet and dry ingredients should be just combined.
Leave a good amount of space between each ball of cookie dough on the baking sheet. They will spread during baking.
Let the ginger cookies cool before enjoying them.
For More Cookie Recipes