Pignoli cookies are one of those simple little cookies that are hard to resist! These classic Italian cookies have a nice almond flavor, crunchy on the outside (thanks to the pine nuts), but chewy on the inside. This is such an easy cookie recipe, with just a handful of ingredients!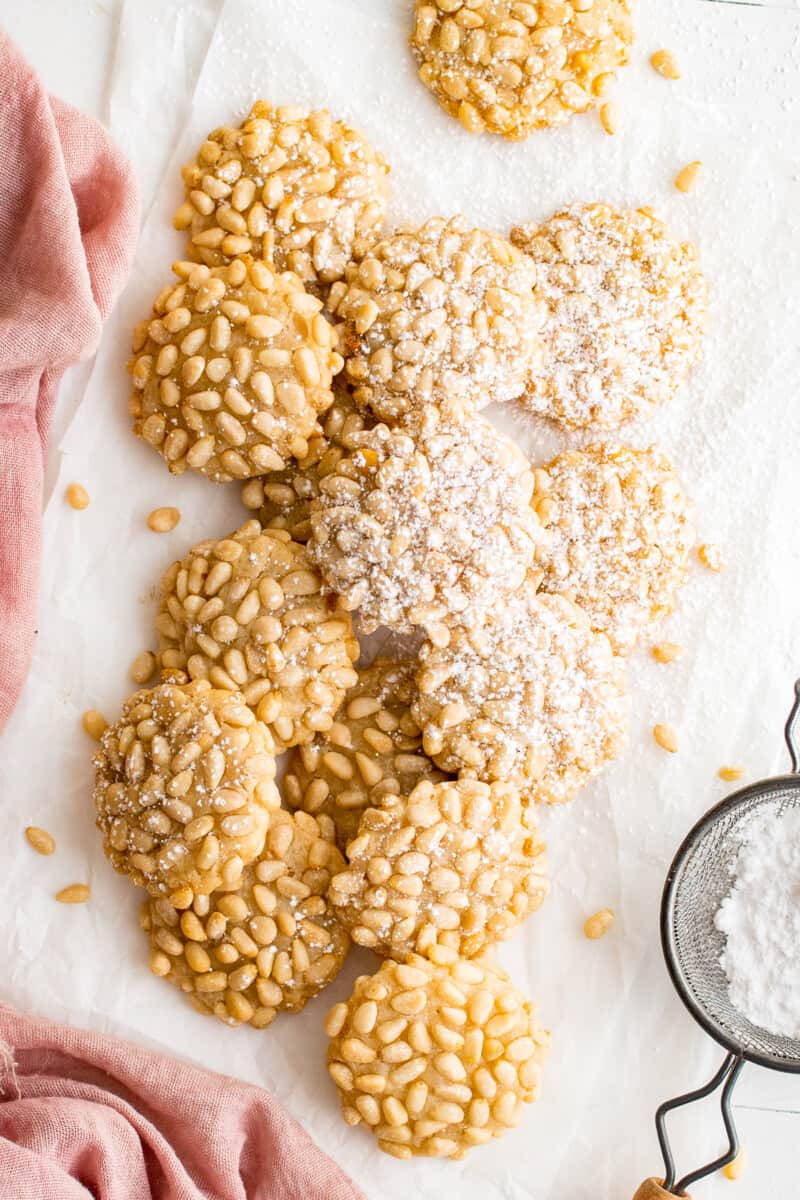 Almond Pignoli Cookies
Italian Pignoli cookies are definitely a family favorite. These classic cookies are just so tasty, they're hard to resist!
If you're a fan of almonds, you will absolutely love this pignoli cookie recipe. They're so easy to make, you'll be spending less than 45 minutes in the kitchen baking these! They're the perfect cookie for holidays, and everyone will devour them.
Why You'll Love this Italian Cookies Recipe:
FEW INGREDIENTS: This pignoli cookie recipe is SO easy. You only need about 5 ingredients (plus a little bit of salt), and you're ready to bake!
SIMPLE FLAVOR: These almond-flavored cookies are so simple, yet so delicious. Sometimes the simplest flavor is the best!
PERFECT TEXTURE: The cookie dough is rolled in pine nuts, and those add a nice crisp texture on the outside. But on the inside, they're still soft and chewy. The best of both worlds!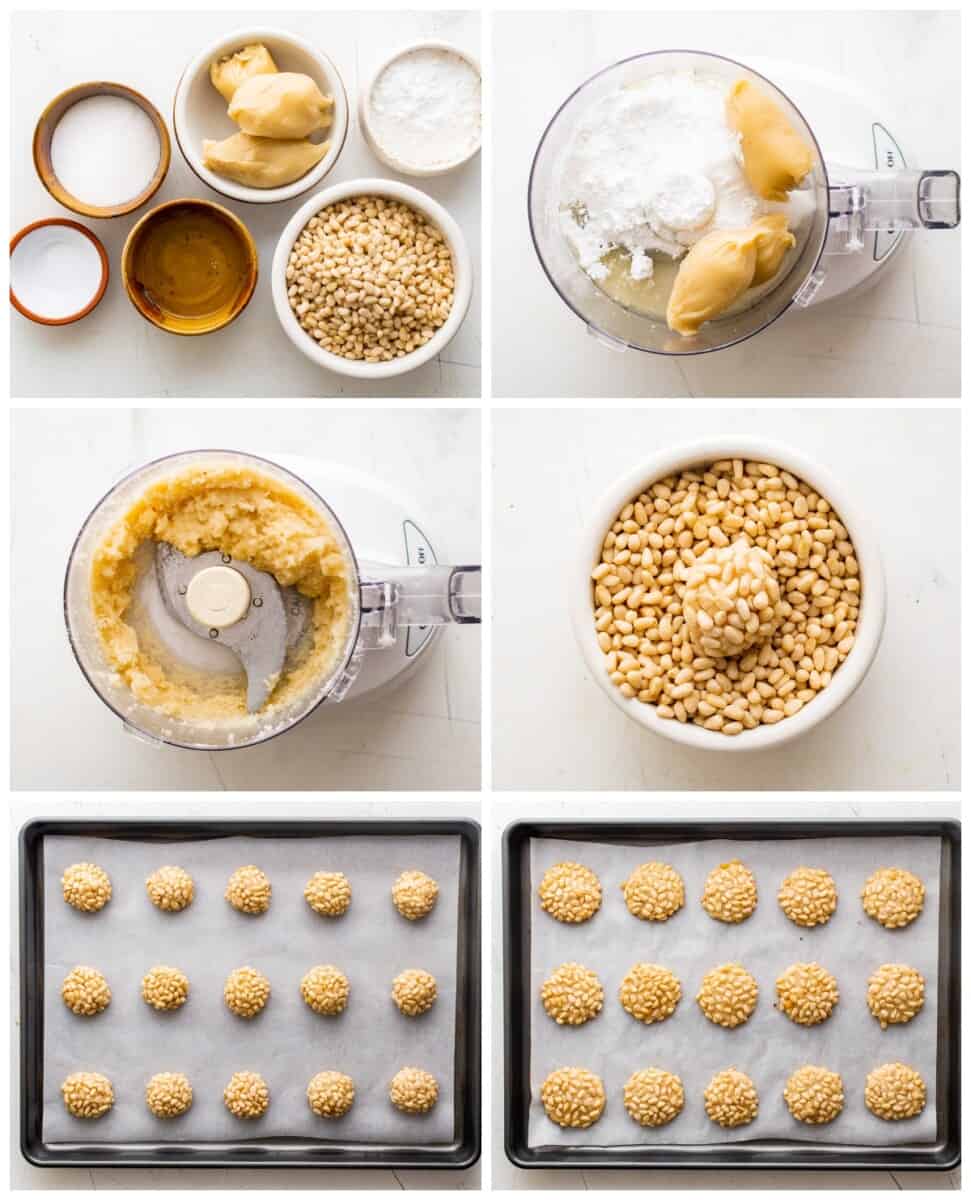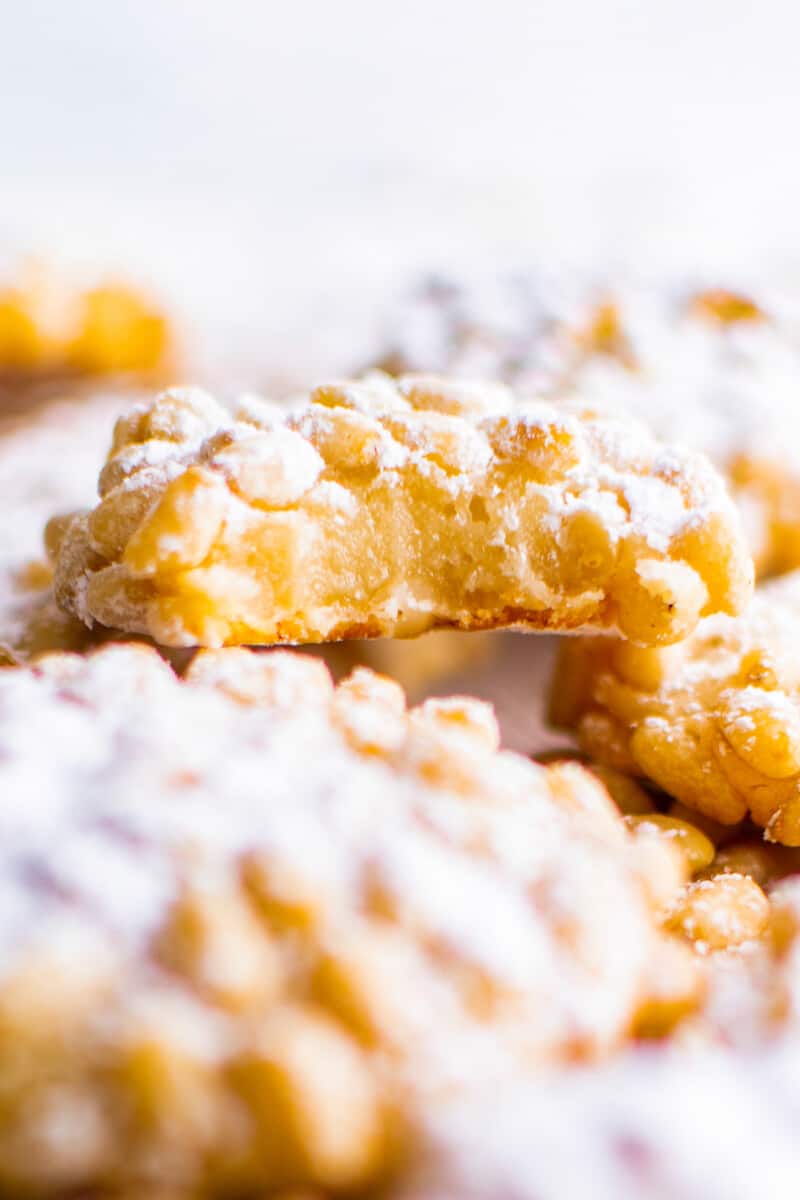 How to Make Pignoli Cookies
You can jump to the recipe card for full ingredients & instructions!
Preheat oven and prepare baking sheets.
Add ingredients to a food processor and blend until smooth.
To form cookies, scoop a tablespoon of dough, and roll it in pine nuts, then place it on the baking sheet.
Bake 10-12 minutes, then let them cool on the baking sheet.
Dust pignoli cookies with powdered sugar to serve, and enjoy!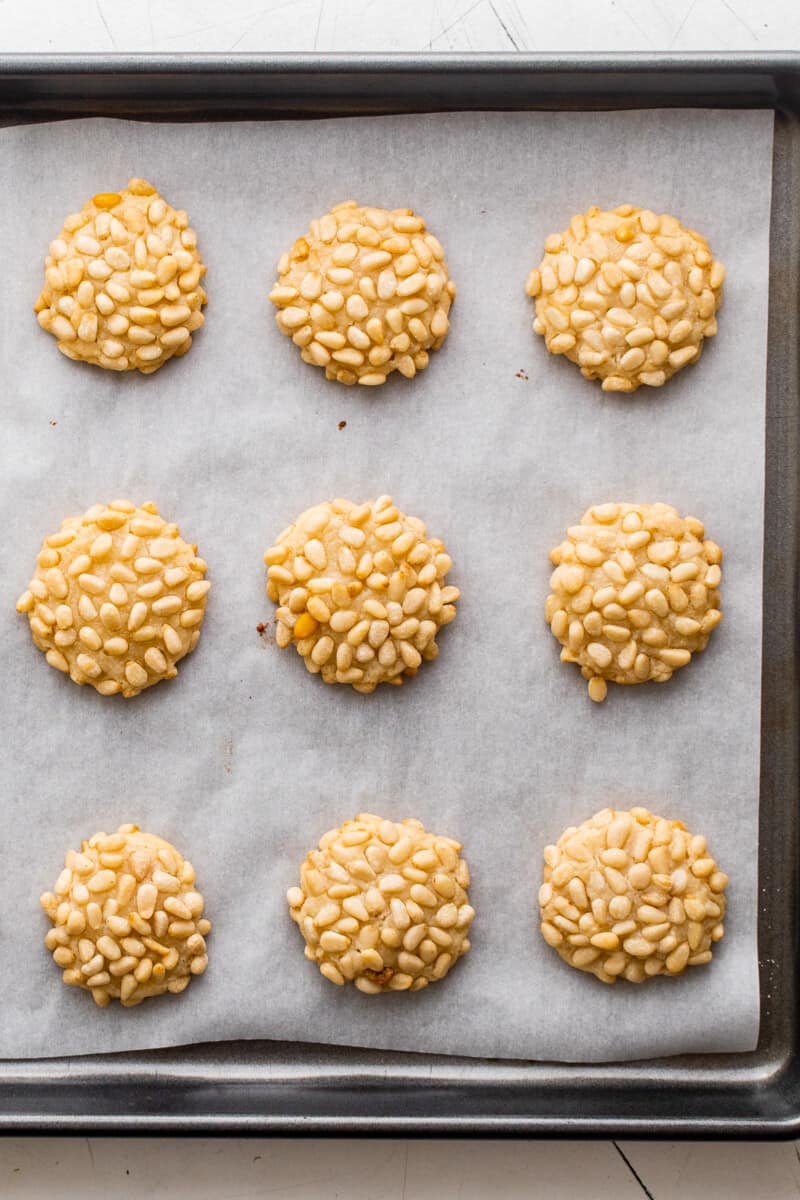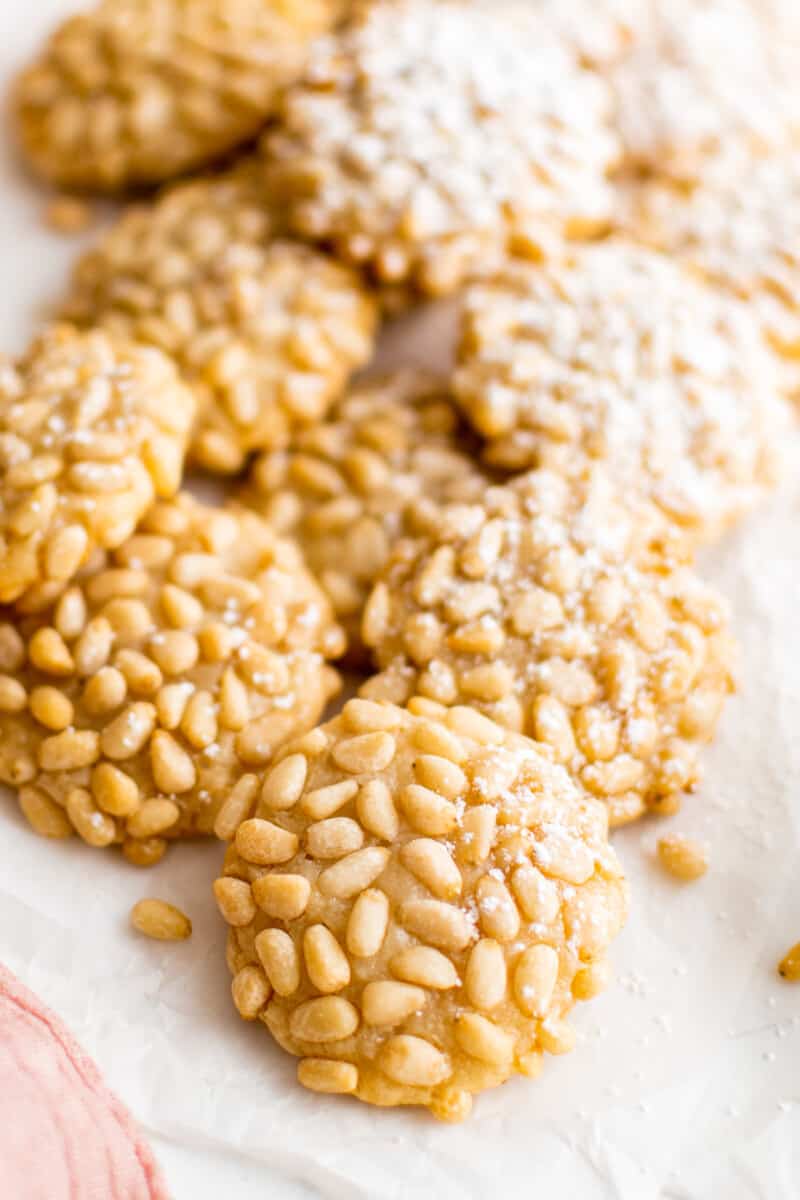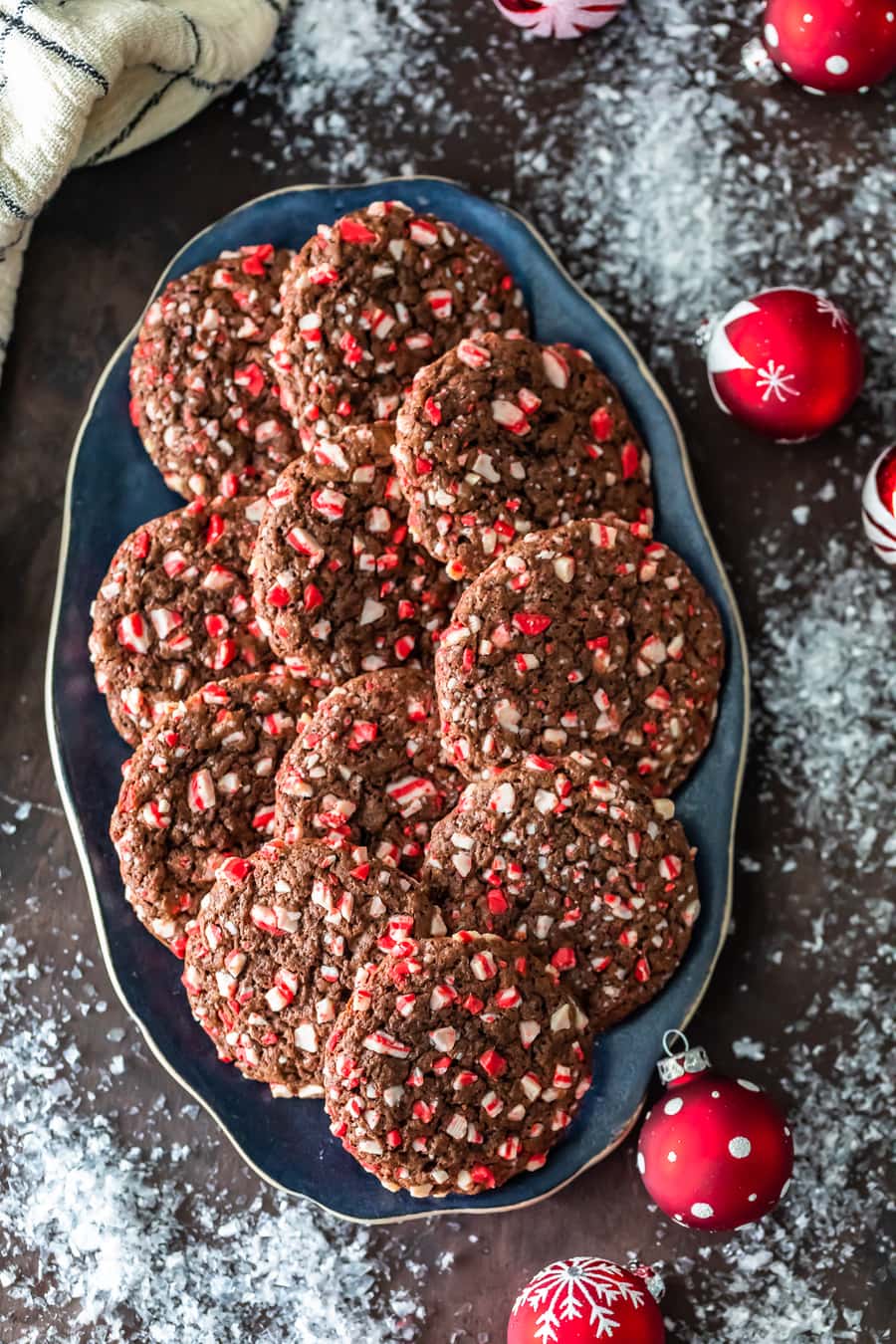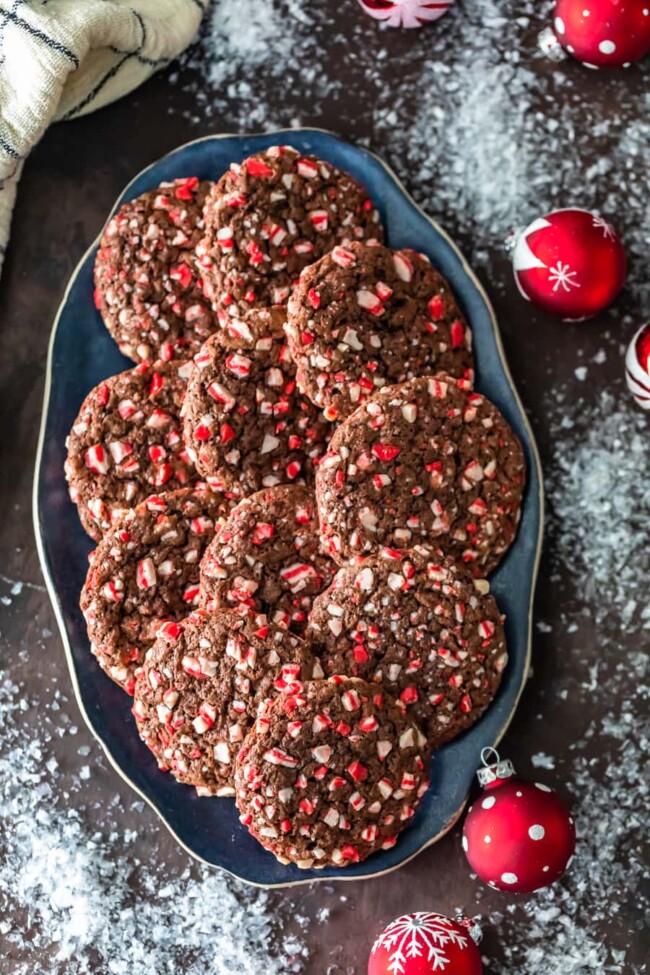 All the Holiday Cookies
25+ Favorite Christmas Cookies
Baking and Christmas go hand in hand. See our guide for our fave recipes + tips and tricks for perfect cookies.
See Guide
What are pignoli cookies?
Pignoli cookies are a classic Italian cookie. They have a simple almond flavor, as they are mainly made from almond paste, sugar, and egg whites. These cookies are traditionally covered in pine nuts but are still quite chewy inside.
Are pignoli cookies gluten-free?
Almond paste is the base for these cookies (no wheat flour here), so yes, they are naturally gluten-free!
How long do pignoli cookies last?
These cookies will keep at room temperature for 1 week, or in the freezer for 6 months.
What is the best way to freeze these cookies?
Let the cookies cool completely, then place them in freezer-safe bags. They'll keep 6 months in the freezer, no problem!
The simple flavor and ease of this recipe makes them a great Christmas Cookie or Easter cookies! Make a couple of batches for holiday parties, or to give out as gifts.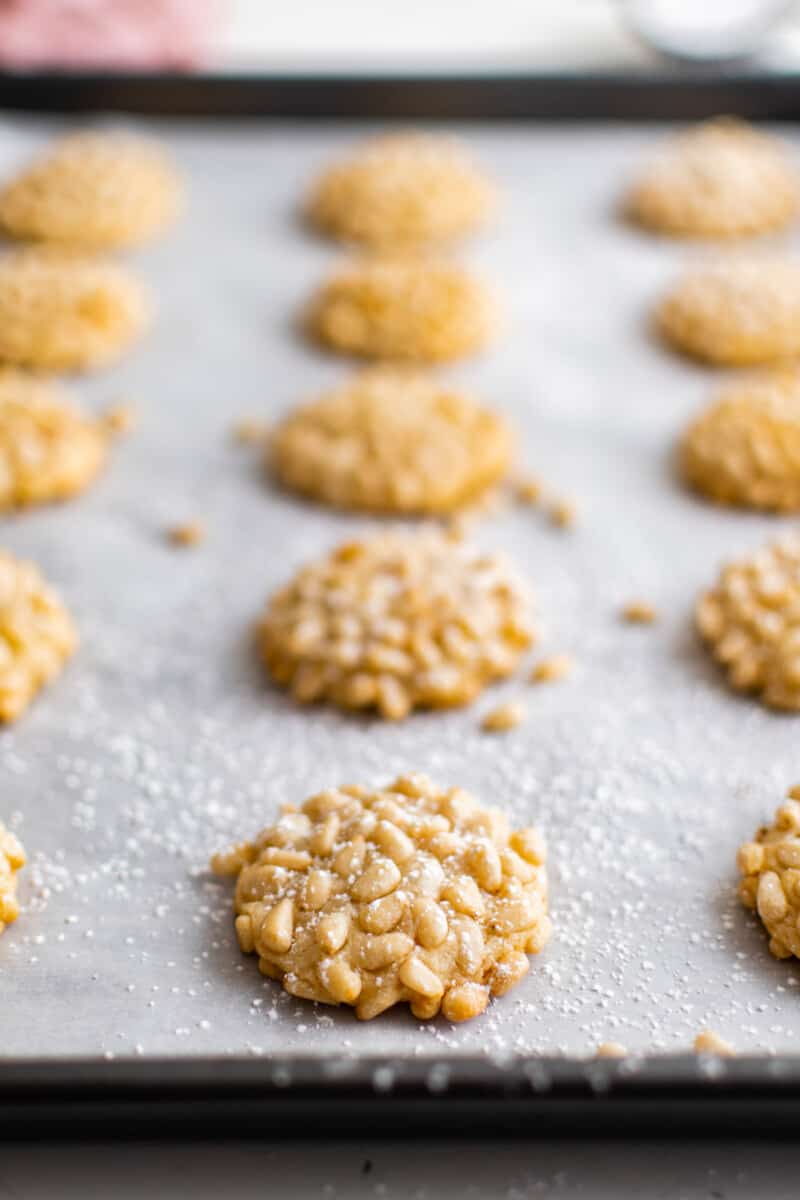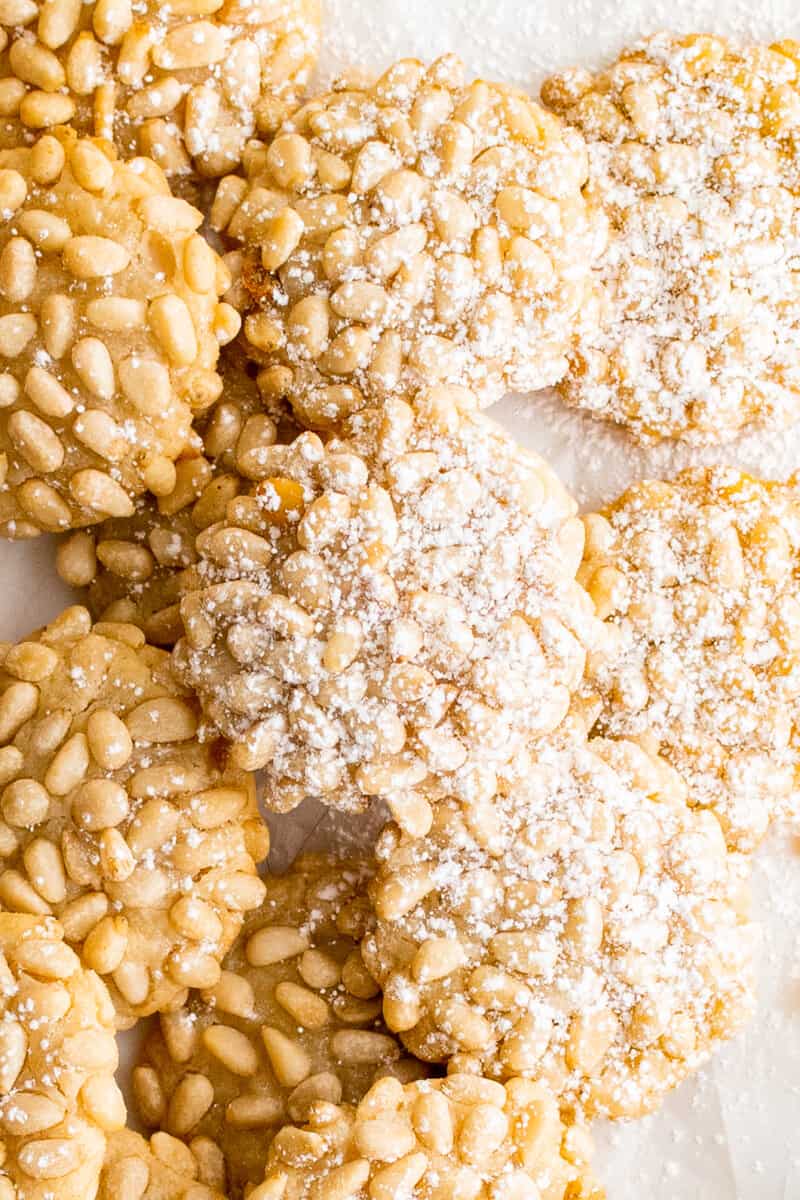 Tips!
Line the baking sheet with parchment paper for best results. You can also spray the paper with nonstick spray to make sure they don't stick.
Dough should be slightly sticky and tacky, and quite thick.
Don't overbake, or you'll get a tough center. Take them out just as they start turning golden on the outside.
Store pignoli cookies in an airtight container at room temperature for up to 1 week.
What can I use instead of a food processor?
The food processor makes it a lot easier to break apart the pieces of almond paste and fully mix everything together. If you don't have one, break up the paste as small as you can, or use a high-powered blender. Then use a stand mixer or hand mixer to combine the paste with the other ingredients.
Can I make pignoli cookies without almond paste?
You could use almond flour or ground almonds instead of almond paste. But you will need to add more egg whites and sugar to get the right texture and make sure everything binds together, so that your dough still comes out thick and tacky.
Can I use something else instead of pine nuts?
If you don't want to use pine nuts, you can use another nut to coat the pignoli cookies. Chopped walnuts or cashews are a good substitute. You could also use chopped or slivered almonds to keep with the almond flavor!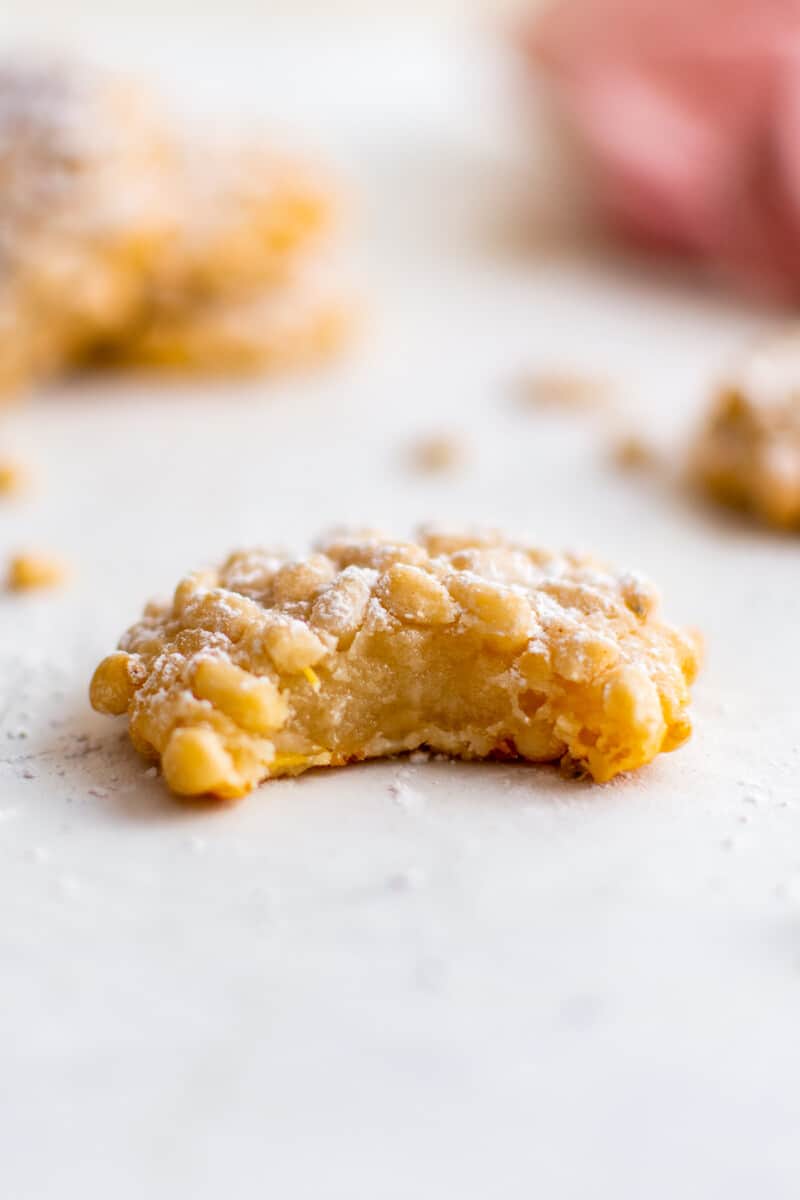 These pignoli cookies are just so easy to make, and they taste so good! They're great for the holidays, for parties, or just for your daily cup of coffee.
If you make this recipe be sure to upload a photo in the comment section below or leave a rating. Enjoy! You can also jump to recipe.