Simple Lemon Cake Pops get a festive makeover with these delicious Gold Glitter Cake Pops! Yum! These are so pretty and tasty; just perfect for any party!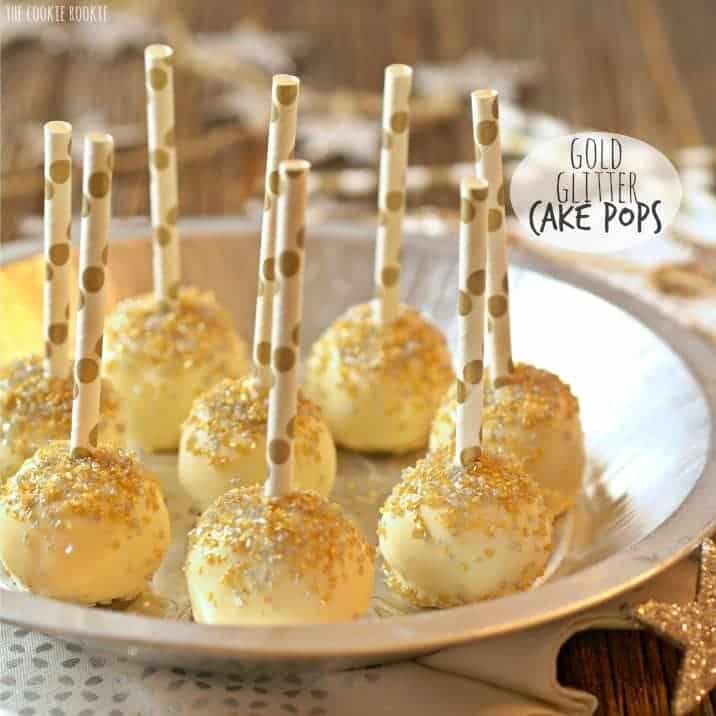 VERY VERY VERY exciting news around here. I. MADE. CAKEPOPS. I know to most this seems meaningless, but I'm still a rookie folks. I made cakepops and they were fantastic. If I do say so myself. Yes I used box cake mix and yes I used premade icing. BUT…they were fantastic. I'm not sorry. I'm proud!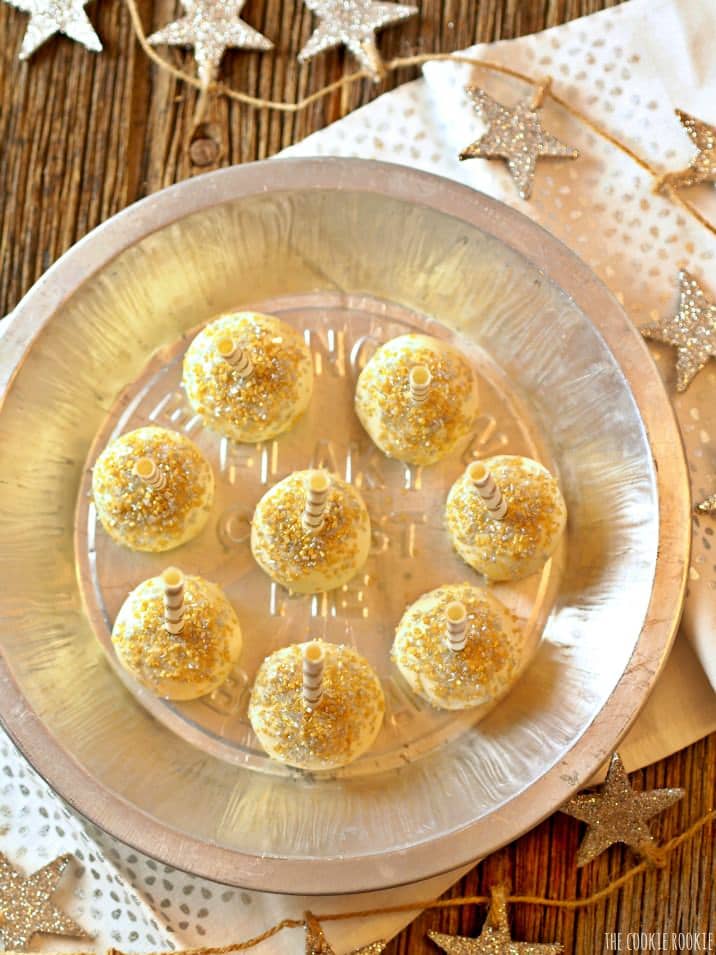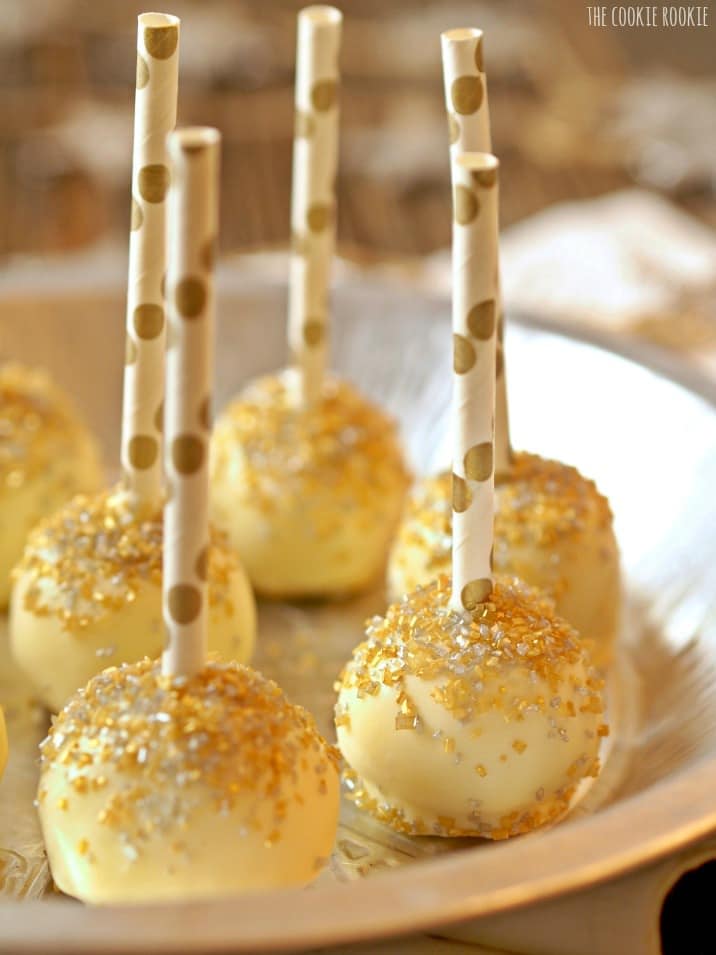 And because I wanted to give them a little flair, I made them gold and glittery.
Lemon flavored Gold Glitter Cake Pops.
Perfect for your Christmas or New Years Eve Party! (If I do say so myself) :)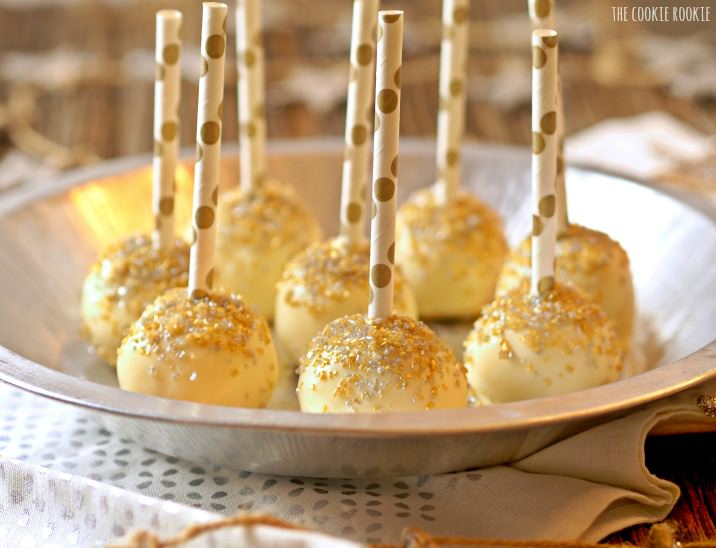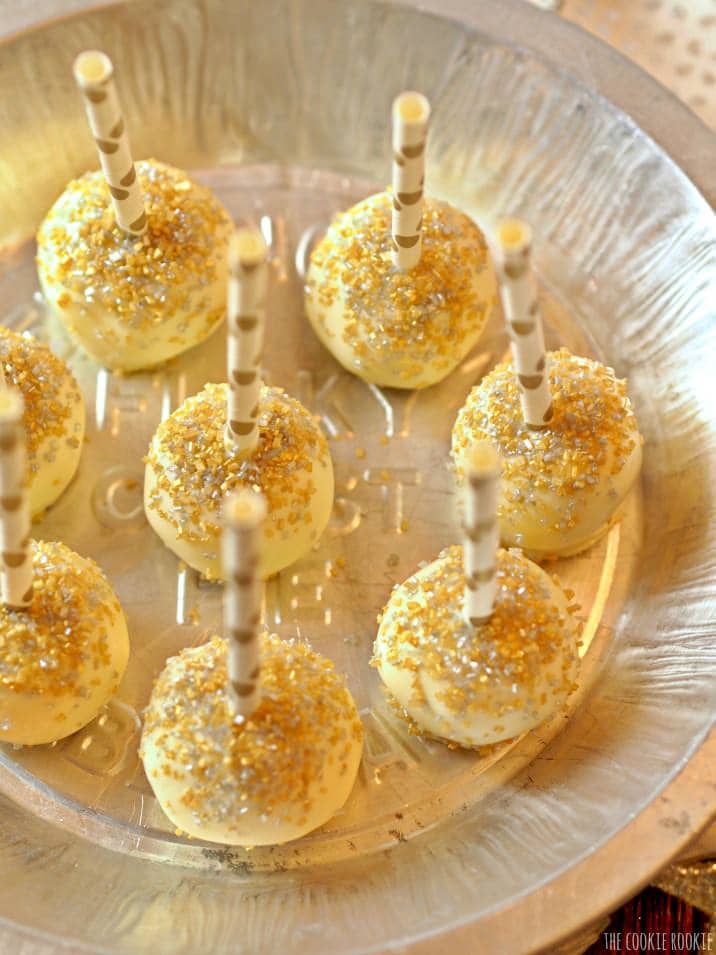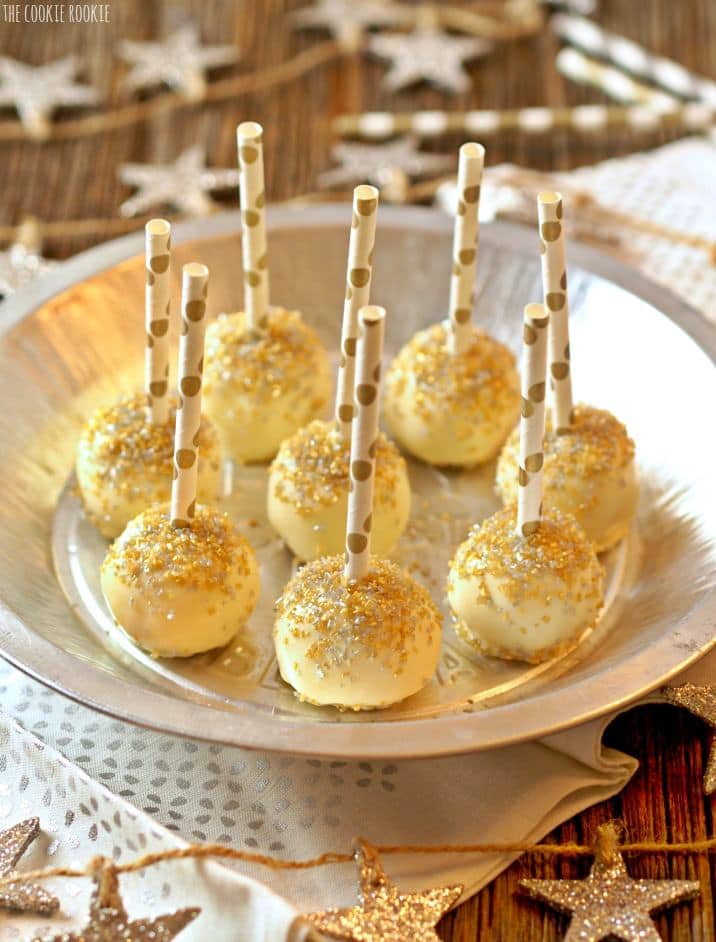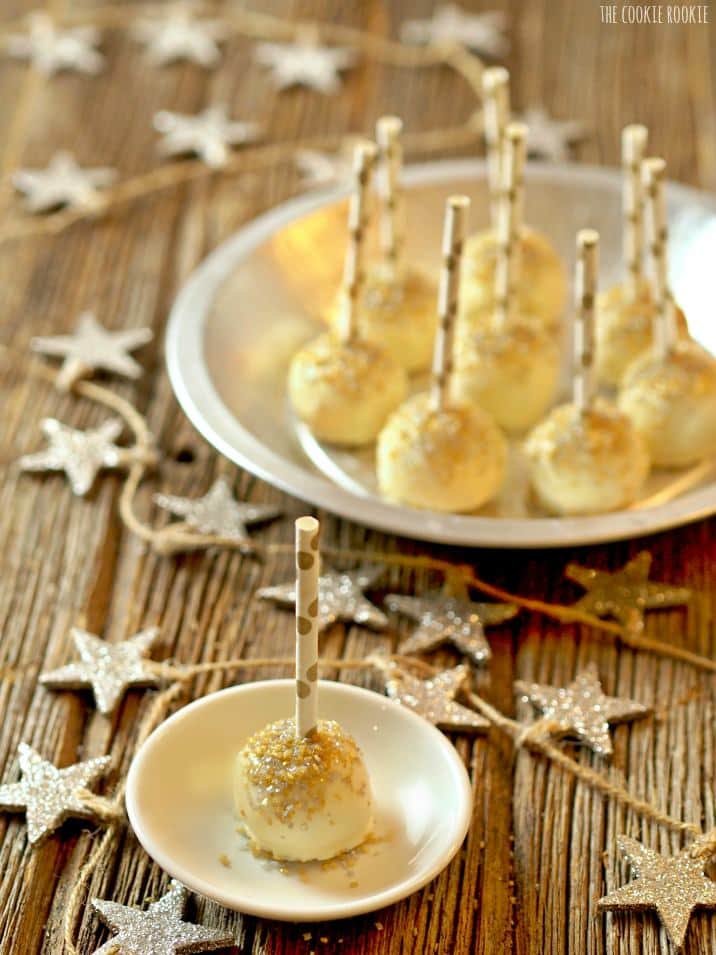 I'll tackle pops of the more amazing variety soon, but for now, I'm pretty proud of these beauties. If I do say so myself!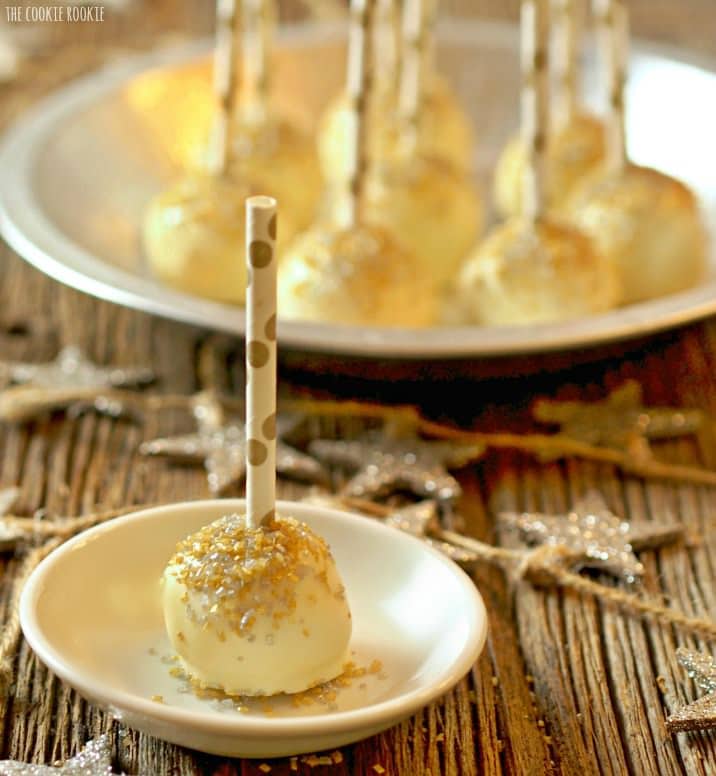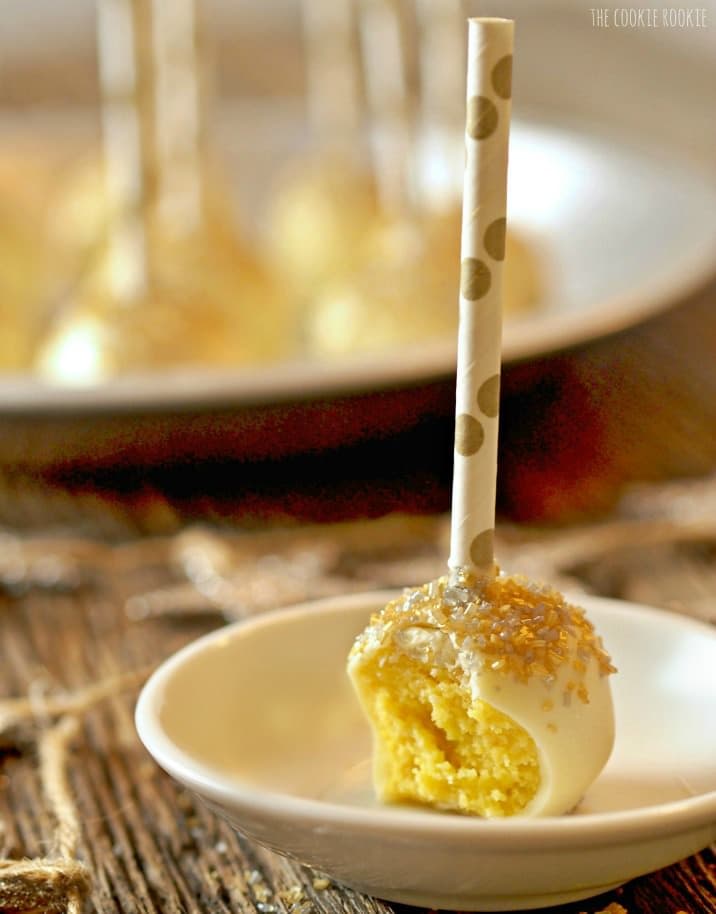 Enjoy!