Strawberries and Cream Cake Mix Donuts are an easy quick breakfast that the entire family will love! I love using cake mix for donuts…makes them quick and easy and still full of flavor. This icing is amazing!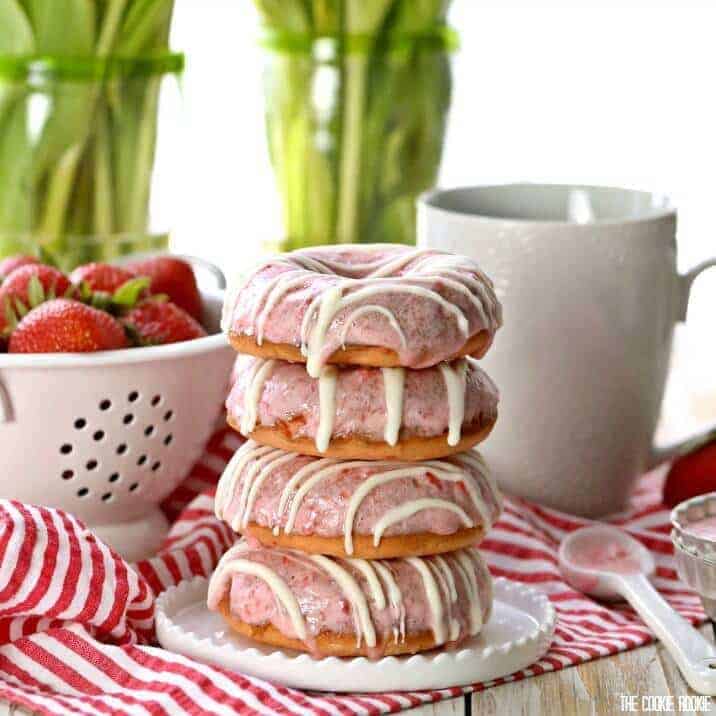 During my time of learning to cook, I've gone from an adamant morning and breakfast hater, to a lover of mornings when certain breakfasts are involved! Specifically, EASY and delicious breakfasts.  I love make-ahead french toast, quiche you can make in a crockpot, and now Cake Mix Donuts! SO EASY.  So addicting.  Worth waking up for!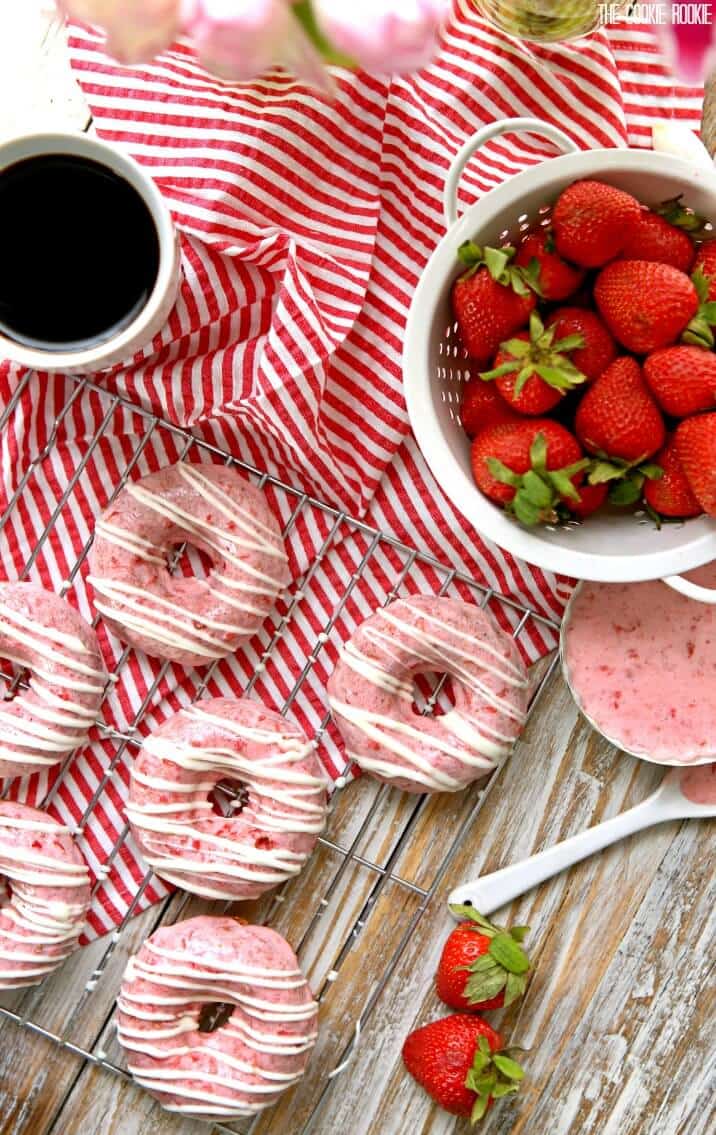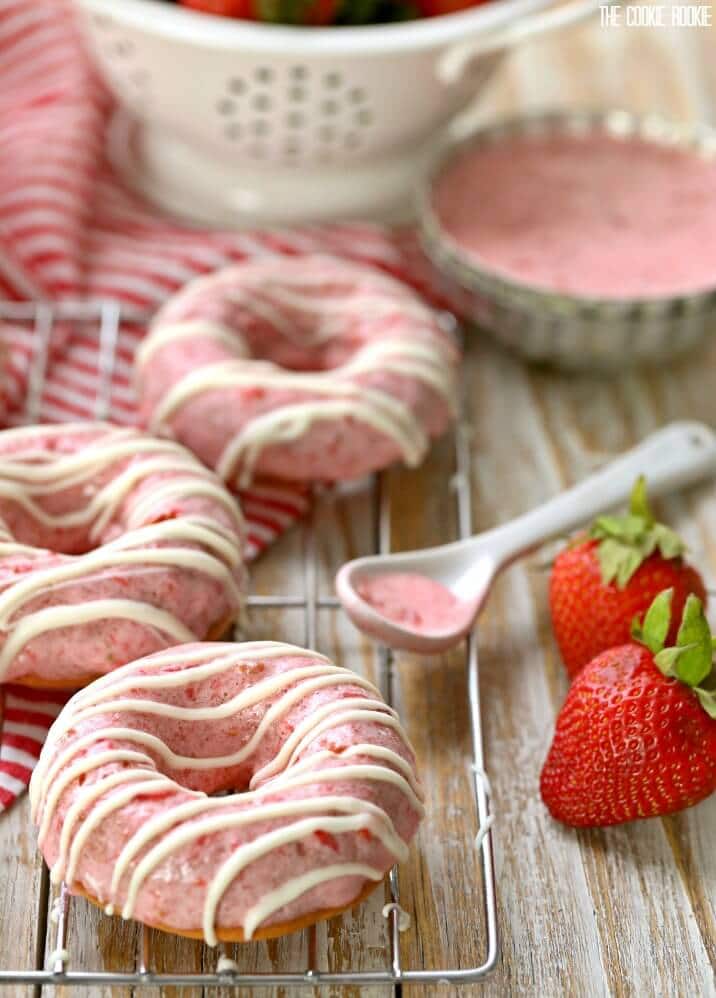 I know that using cake mix isn't for everyone…but some of us are still learning to bake and need help once in a while! I love using cake mix for things like fun flavored bundt cakes and cookies, but never knew I could use it for one of my favorite breakfast foods, DONUTS.  These Strawberries and Cream Cake Mix Donuts are just the tip of the iceberg.  I can't wait to try other flavors as well!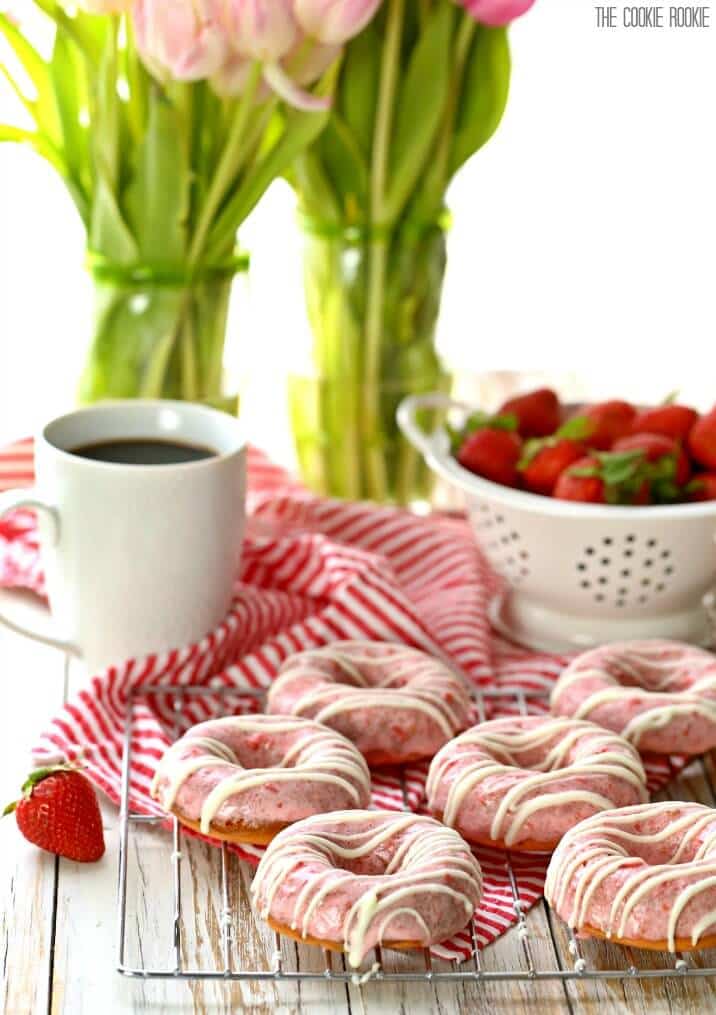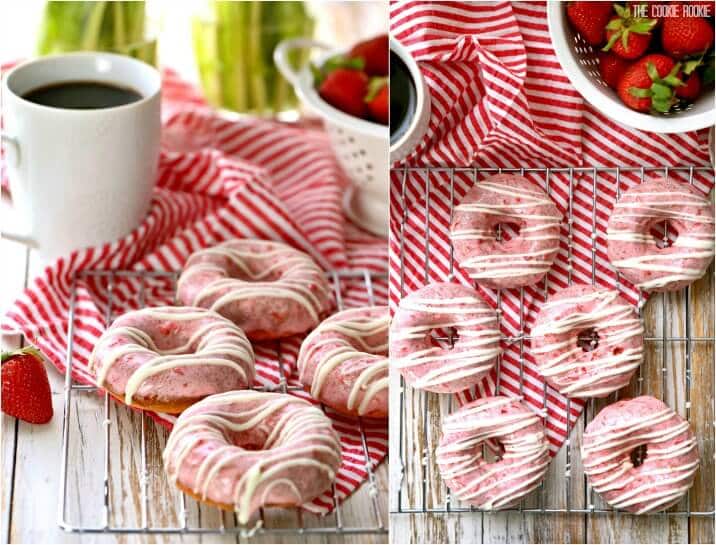 My niece Desdi has a major love affair with donuts.
I can't wait to try out this Strawberries and Cream Cake Mix Donuts recipe on her little taste buds.
I think she might just love them.  Micah, if you're reading this, these donuts have Dez's name on them!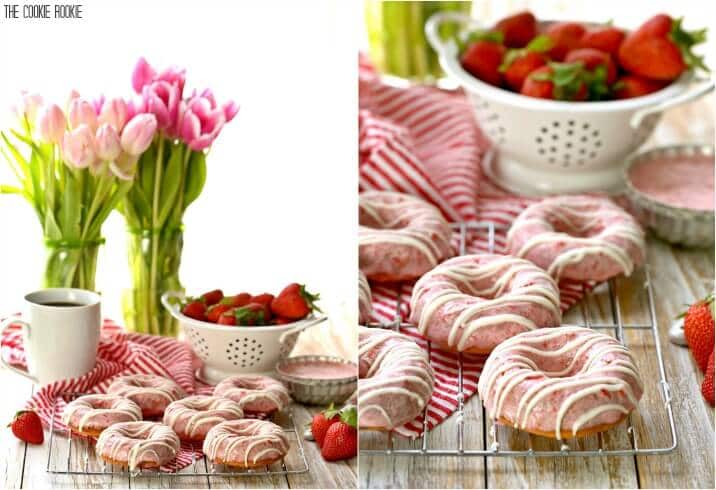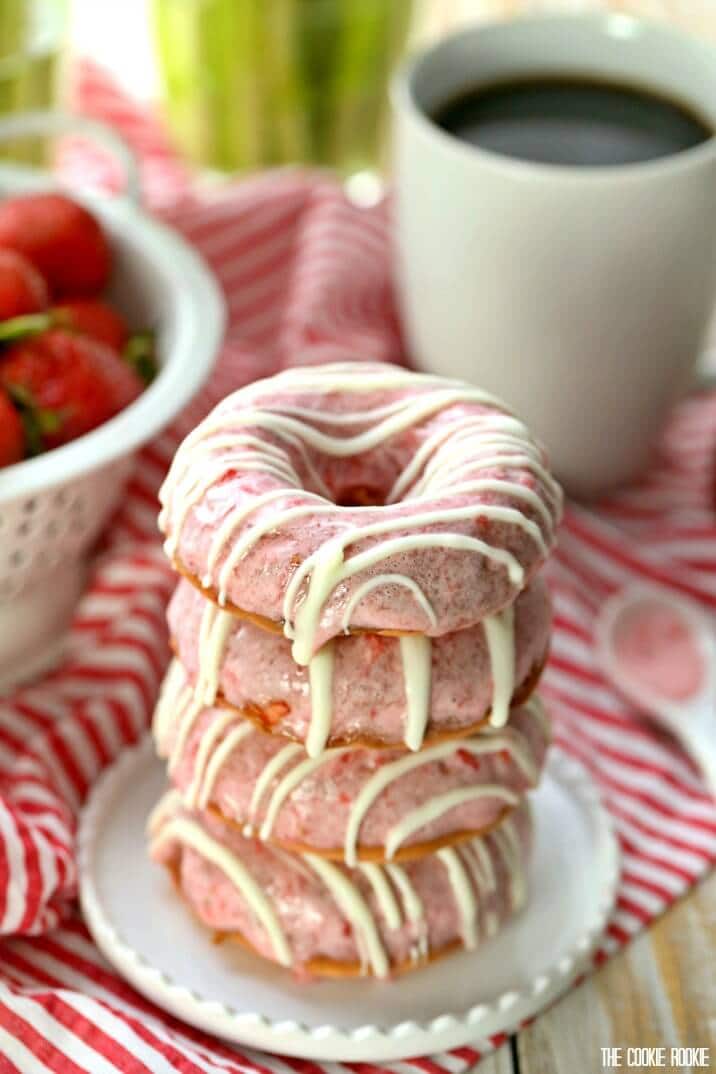 Happy mornings!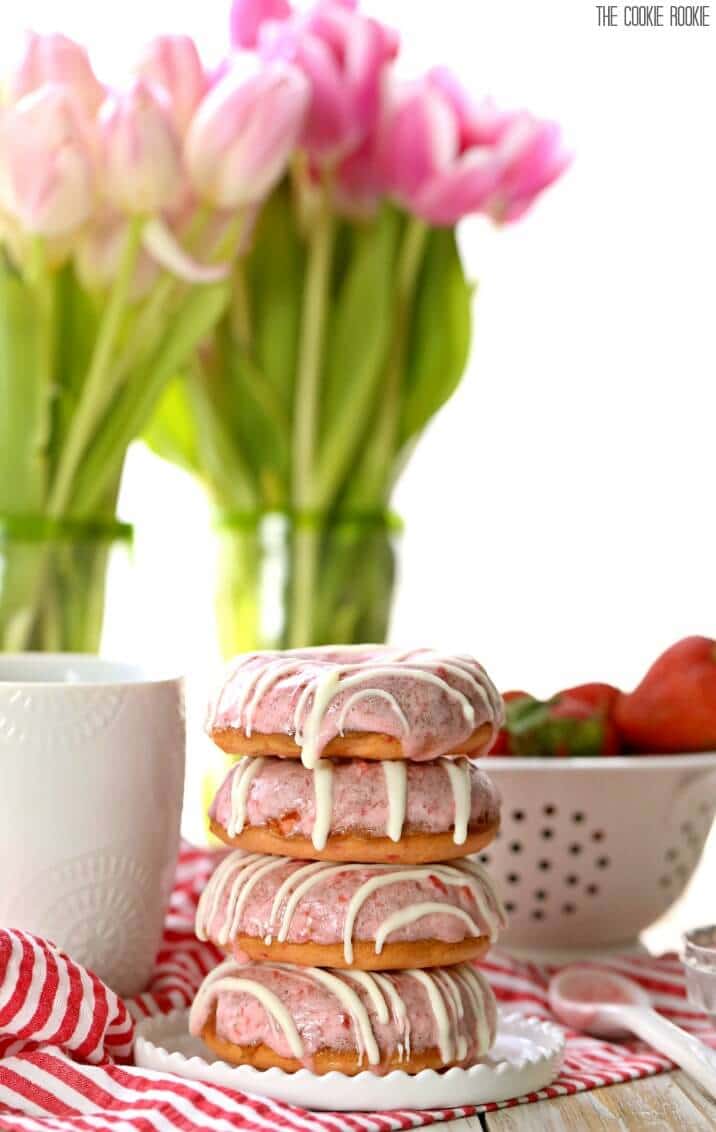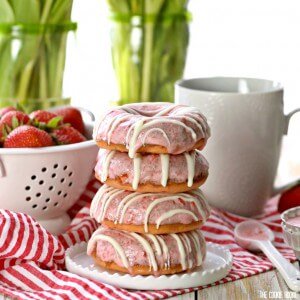 Strawberries and Cream Cake Mix Donuts
Ingredients
FOR DONUTS

1

box Strawberry Cake Mix

2

eggs

2

tablespoons

melted butter

3/4

cup

heavy cream

FOR GLAZE

2

cups

powdered sugar

1-2

tablespoons

heavy cream

1

cup

finely chopped fresh strawberries
Instructions
Preheat oven to 350F

In a large bowl, mix together cake mix, eggs, butter, and cream. Stir by hand until well combined.

Pour batter into greased donut pan, making sure to not overfill. The donuts will rise quite a bit!

Bake for approximately 8-10 minutes or until you can insert a toothpick and it come out clean.

Remove from oven and allow to cool on a cooling rack.

While donuts cool, make your glaze by combining powdered sugar, cream, and chopped strawberries in an electric mixer, beating until well combined. Make the glaze thicker or thinner by adding more or less cream.

Dip each donut face down into the glaze and then allow to cool until the icing hardens a bit. It might not harden all the way because of the strawberries, but it will firm up quite a bit.

Enjoy!