Cake Mix Donuts are the easiest way to make donuts for a quick family breakfast! These strawberries and cream donuts are baked in the oven in no time, and then topped off with a delicious powdered sugar glaze.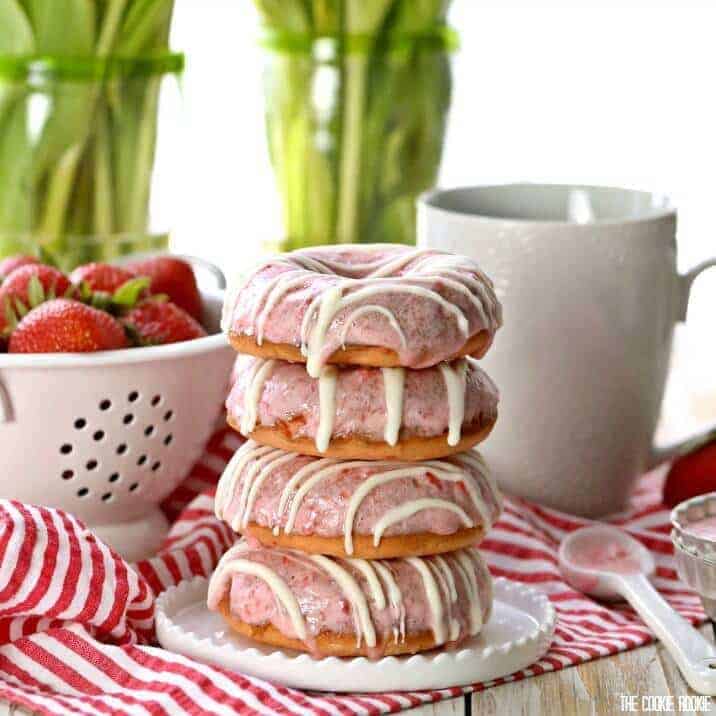 Breakfast is the most important meal of the day, but we rarely have much time to make it. Which is why I LOVE quick, easy, and delicious breakfast recipes. I love make-ahead french toast, quiche you can make in a crockpot, and now I'm adding Cake Mix Donuts! These are so worth waking up for!
Why You Need to Make Cake Mix Donuts
Easy Donuts – Using cake mix to make donuts? Yes, you can do that, and it's so easy!
Quick – You'll be surprised how fast these are to make. Pop them in the oven and you can have them on the table in about 30 minutes!
Strawberries & Cream – The strawberry flavor is just perfect for a deliciously sweet morning treat.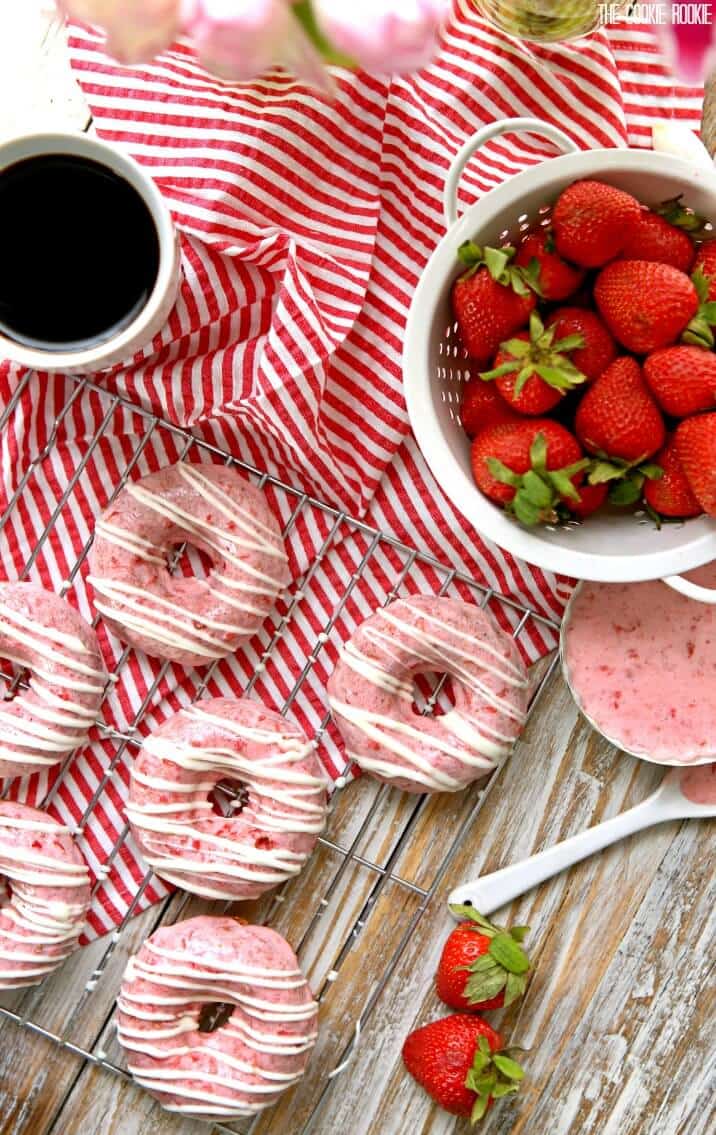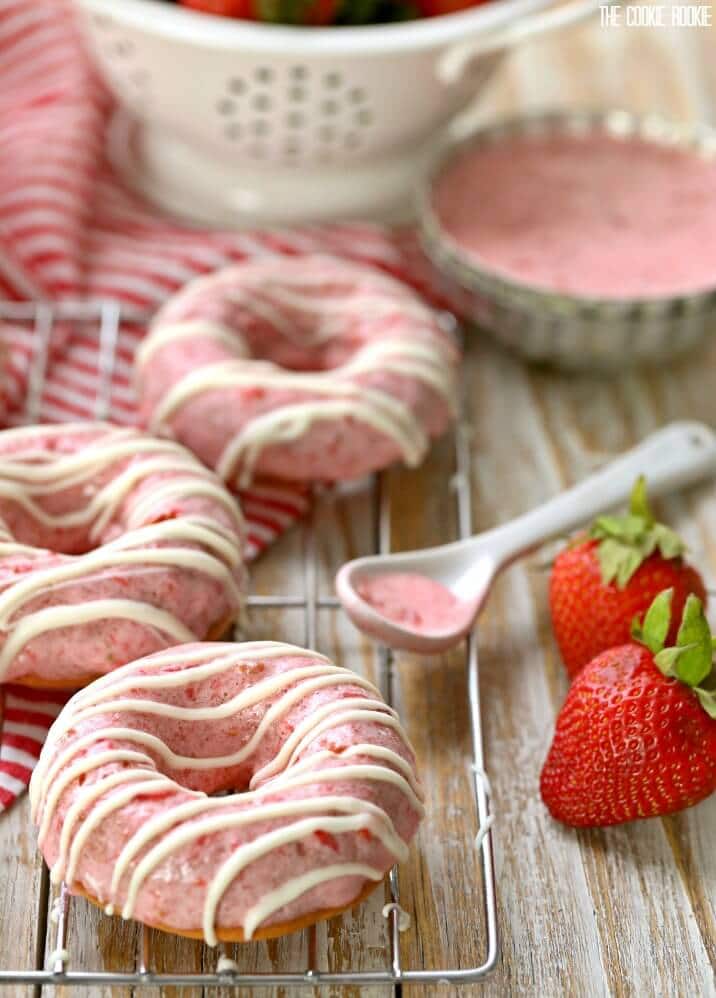 Using Box Cake Mix for Donuts
Cake mix is a savior for new bakers (or anyone who doesn't have time to spend in the kitchen). It's not just for making cakes anymore! I love using it for things like fun flavored bundt cakes and cake mix cookies, but never knew I could use it for one of my favorite breakfast foods too.
Turns out you can use cake mix to bake donuts at home. It's so easy and quick, much better than trying to fry them or make them from scratch!
Ingredients
Cake Mix – Grab a standard box of strawberry cake mix for these strawberry donuts.
Eggs
Butter (melted)
Heavy Cream
And for the donut glaze, you'll need powdered sugar, more heavy cream, and finely chopped strawberries.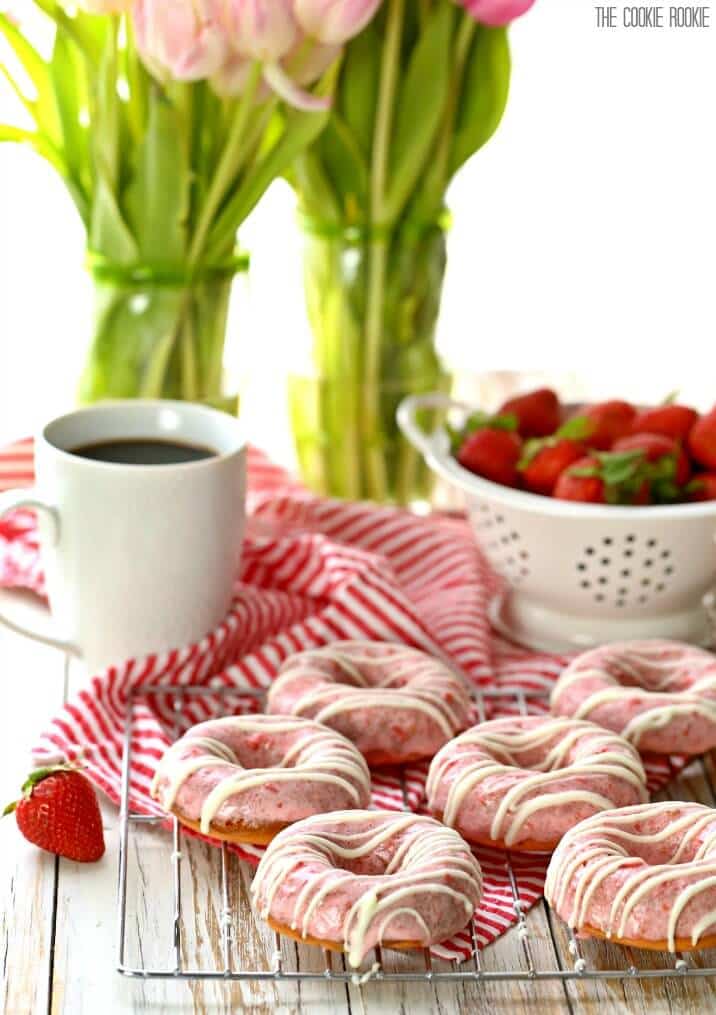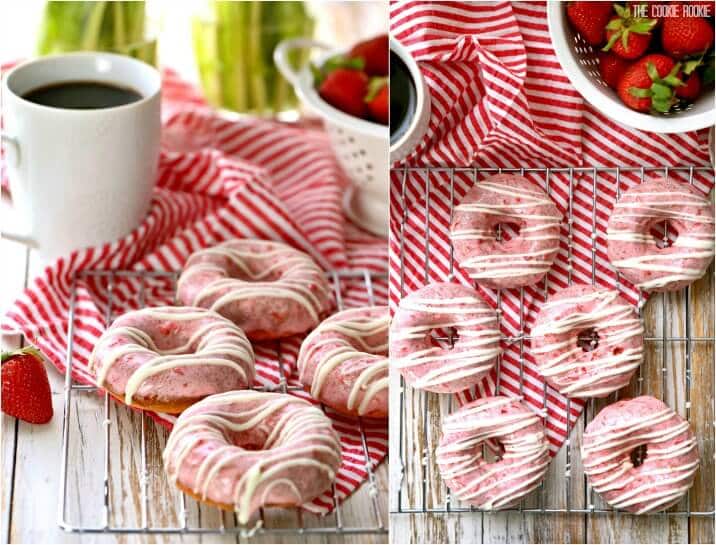 Easy Baked Donuts for Breakfast
When we talk about making donuts, your mind probably goes immediately to the traditional fried kind. Where you have to make the dough, get all your equipment together, and deal with the stress of making fresh donuts one at a time. I don't know about you, but that's too much for me!
But with this recipe, you can bake donuts in just about 10 minutes and have them ready for the family. It's so much easier this way!
Strawberries and Cream
I adore this strawberry donut flavor with the powdered sugar glaze. It's so tasty, so sweet, and so fruity. Something about the strawberry makes me feel like I'm being a little bit healthy here! It's a great flavor to start the day.
But you could easily change this recipe into other flavors simply by switching out the cake mix. We're using strawberry here, but you could also buy vanilla, chocolate, or even birthday cake mix to make these donuts! That would be something fun to experiment with for family breakfasts.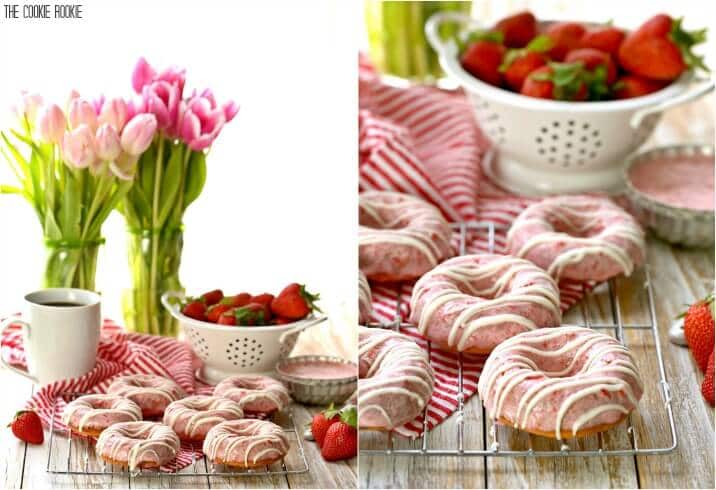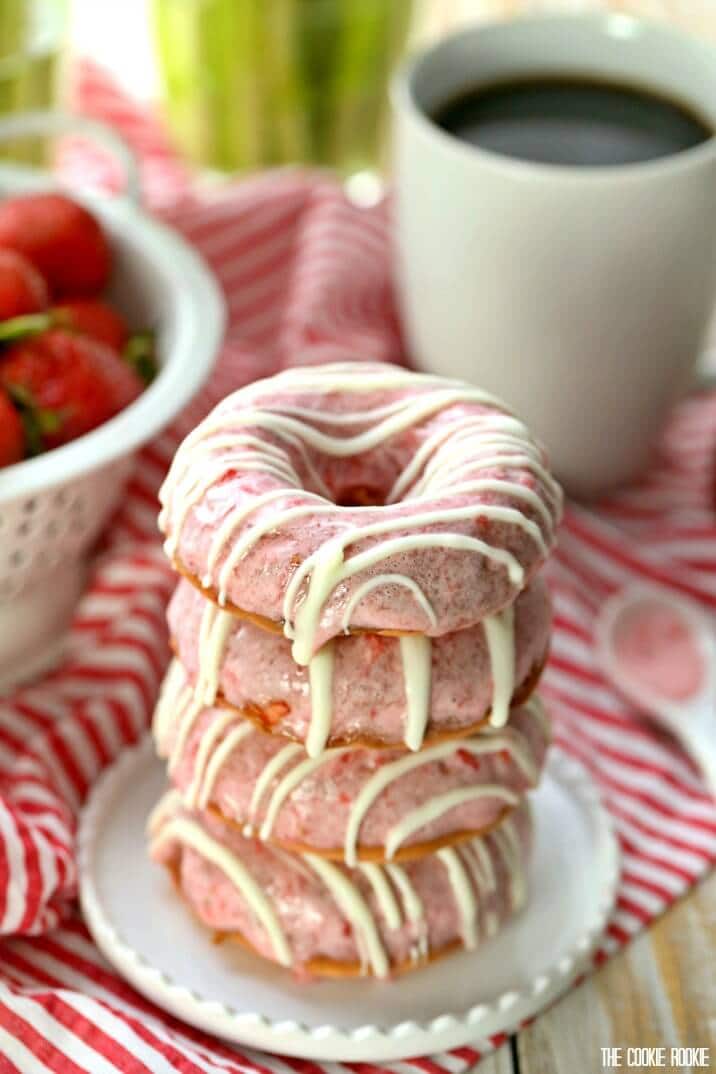 Cake Mix Donut Recipe Tips
Use a donut tin to make these. You can find one most places where cookware and bakeware is sold.
Grease the tin before filling it with batter so they don't stick while baking.
The donuts will rise as they bake, so don't overfill the tin.
Make the glaze while the donuts are cooling on a rack.
To glaze, just dip each donut face-down in the icing.
Serve cool or warmed up!
How to Store Homemade Donuts
These cake donuts should be stored in an airtight container at room temperature. They'll last 3-4 days, but will be best if eaten in the first 2 days. Don't keep them anywhere too warm or the glaze will melt off. If you want to warm them up before eating, just pop them in the microwave for 10-20 seconds.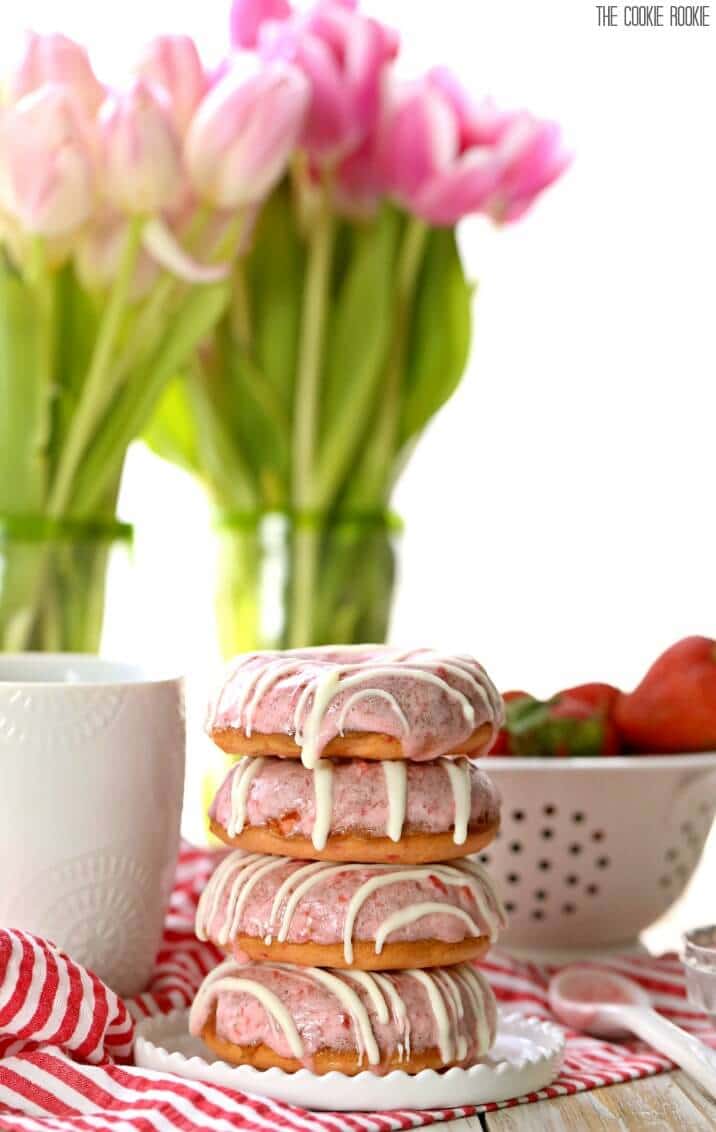 You and your family will love these strawberry cake mix donuts!They're so easy to make and just so fun to eat. Enjoy!
Try these other delicious breakfast foods: