This homemade fajita seasoning is quick and easy to prepare and will make your fajitas sing! A delicious blend of fresh herbs and spices, this authentic mix is so much better than store bought!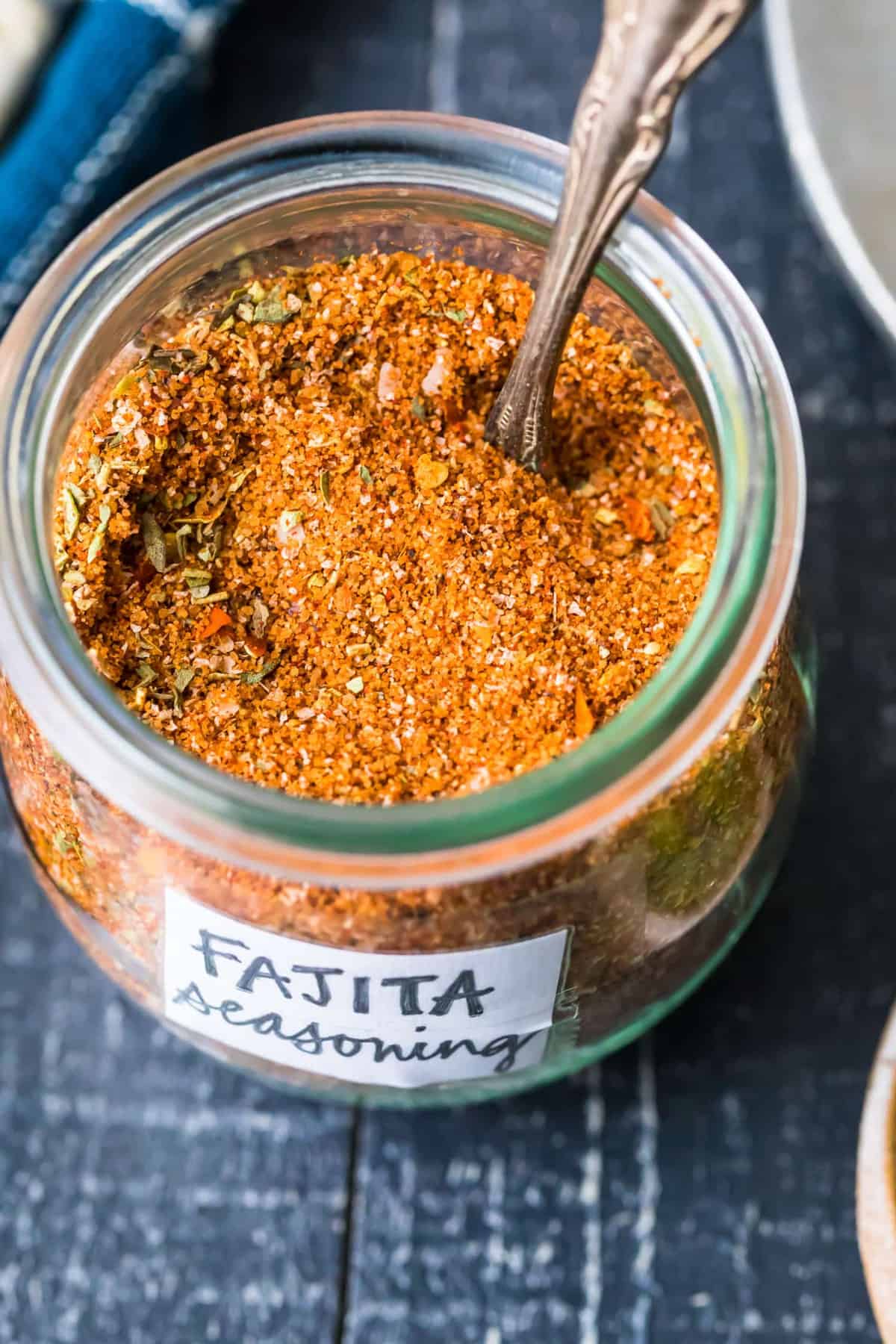 When it comes to spice mixes, I always make my own. It's more economic and they last longer than the pre-made blends. This fajita seasoning will make your taste buds tingle!
When I want Fajitas, I want them fast! It's so important to keep this homemade fajita seasoning on hand so that anytime that craving hits, you don't have to run to the store! Genius!
How To Make Homemade Fajita Seasoning
It's so easy to make this seasoning – just measure out all of the ingredients and give it a good mix. You can keep seasoning in an airtight container or jar and store in a dark, cool place like a kitchen cupboard or pantry.
How To Use Homemade Fajita Seasoning
When you are ready to use your seasoning, whisk together 1 tablespoon Fajita Seasoning with 3 tablespoons canola oil, 1 tablespoon low-sodium soy sauce and 1 tablespoon fresh lime juice until well incorporated. Spread over your fajita meat: chicken, skirt steak, flank steak or shrimp and marinate in the fridge for 1-8 hours.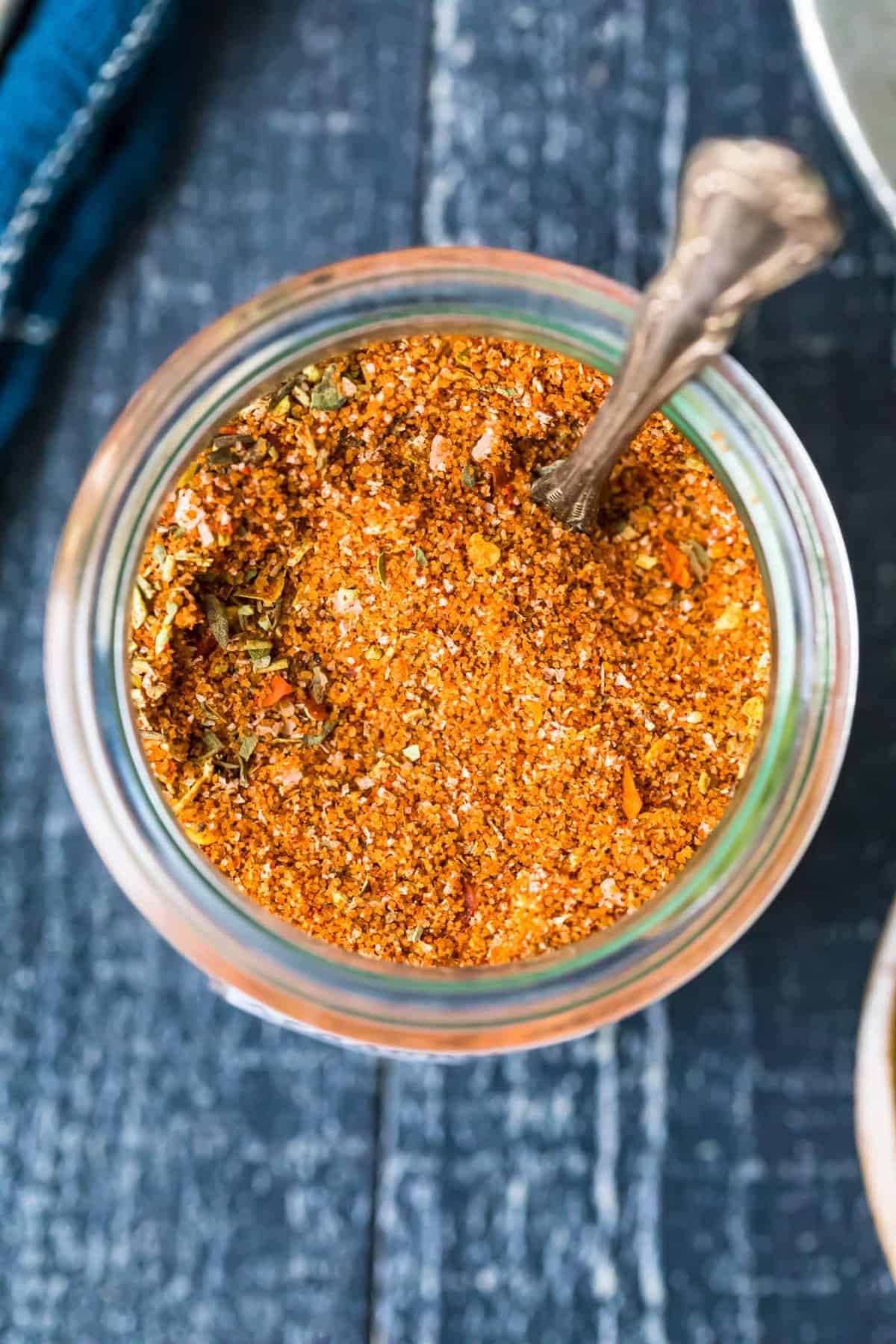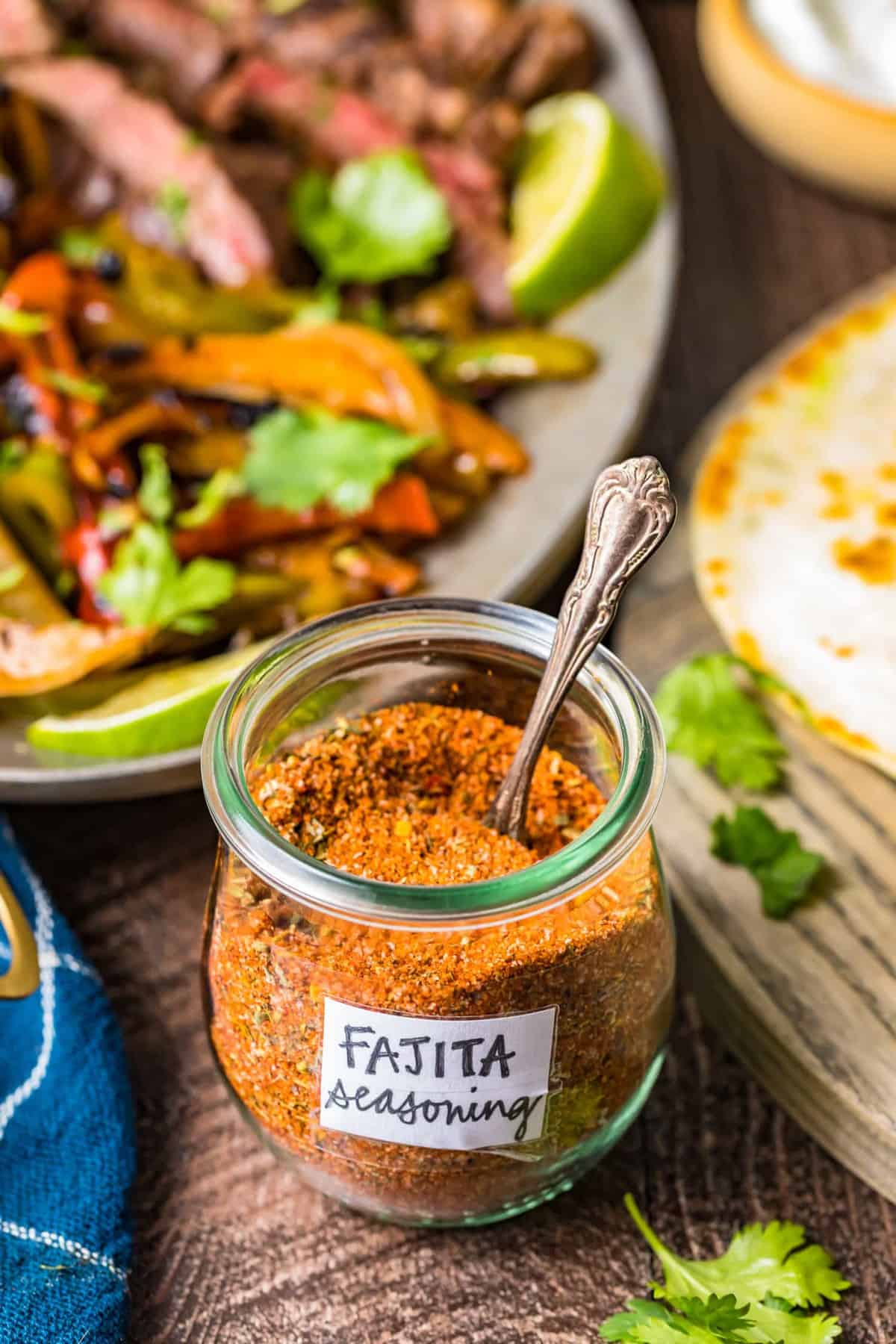 What is fajita seasoning?
Fajita seasoning is a blend of dried herbs and spices, that will give your meat that authentic Mexican flavor:
Herbs: oregano, thyme, rosemary
Spices: cumin, paprika, red pepper flakes, nutmeg
Other: dark brown sugar, salt, pepper, garlic powder
Recipes to make with Fajita Seasoning:
We have so many recipes that use this homemade fajita seasoning that it was hard to choose! Here are a few favorites.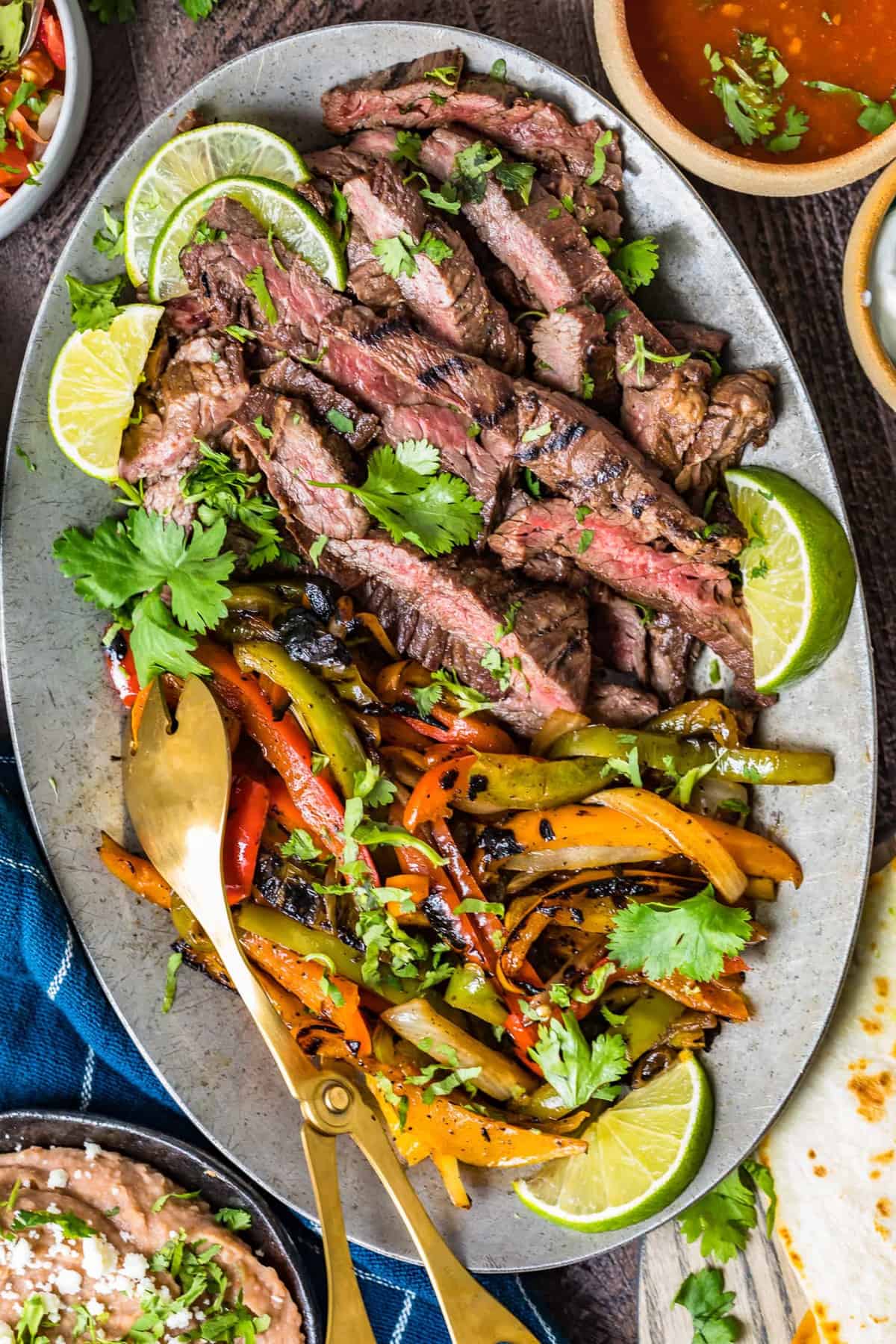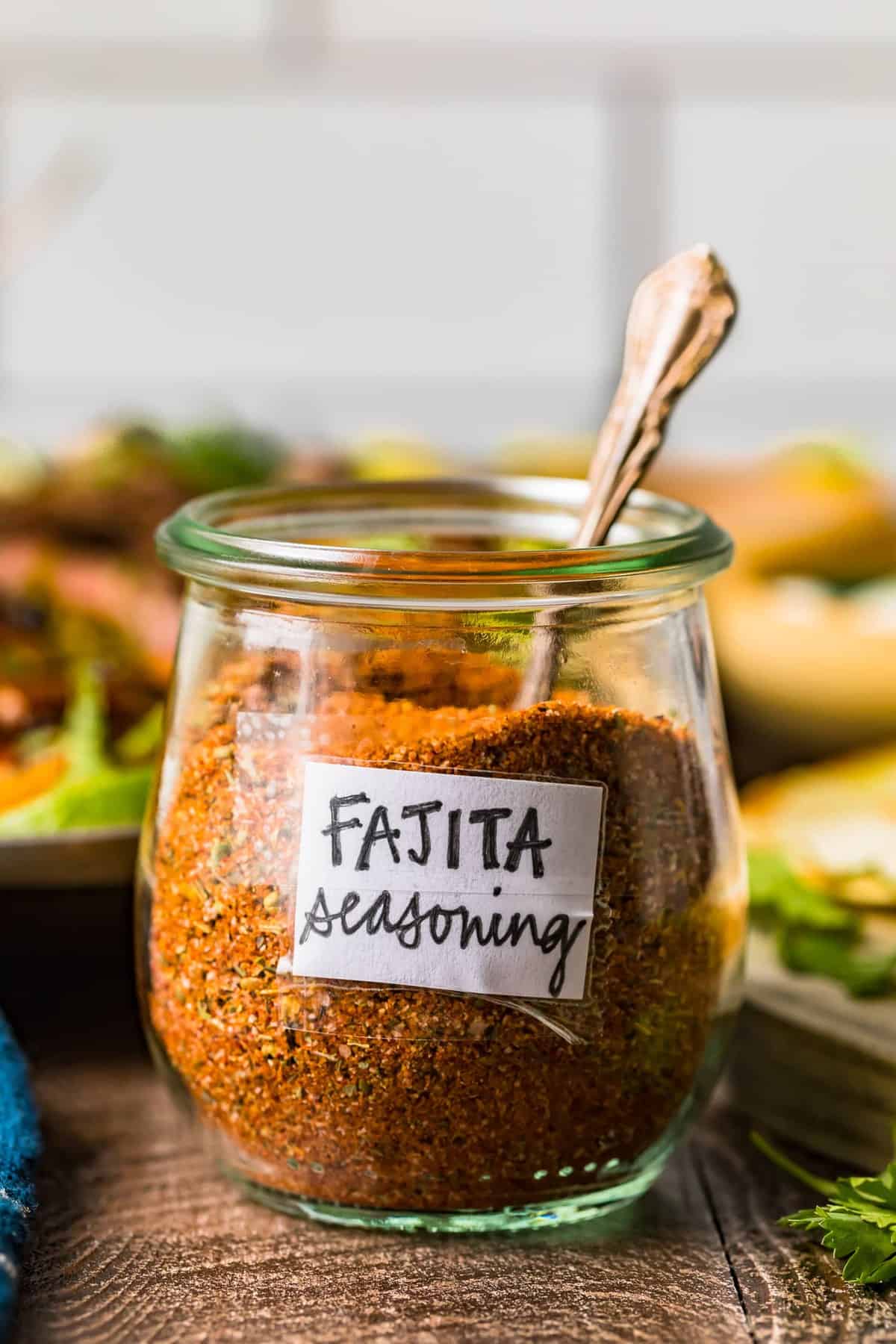 How long does this homemade spice mix keep?
I tend to find that store bought spice blends tend to go stale and lose their flavor and aroma pretty quickly, but no such worries with this homemade fajita seasoning! Make sure the spices and herbs you are using have a good shelf life and store the mix in a cupboard in an air tight container and it will be good for up to 4 months.
To check if your spice mix is still good to use, grab a little between your fingers and rub. If it has a strong aroma you are good to go!
What's The Difference Between Taco and Fajita Seasoning
Fajita seasoning is has a more subtle flavor compared to taco seasoning and taco seasoning generally contains chili powder. That's not to say you can't use this spice blend for your tacos though!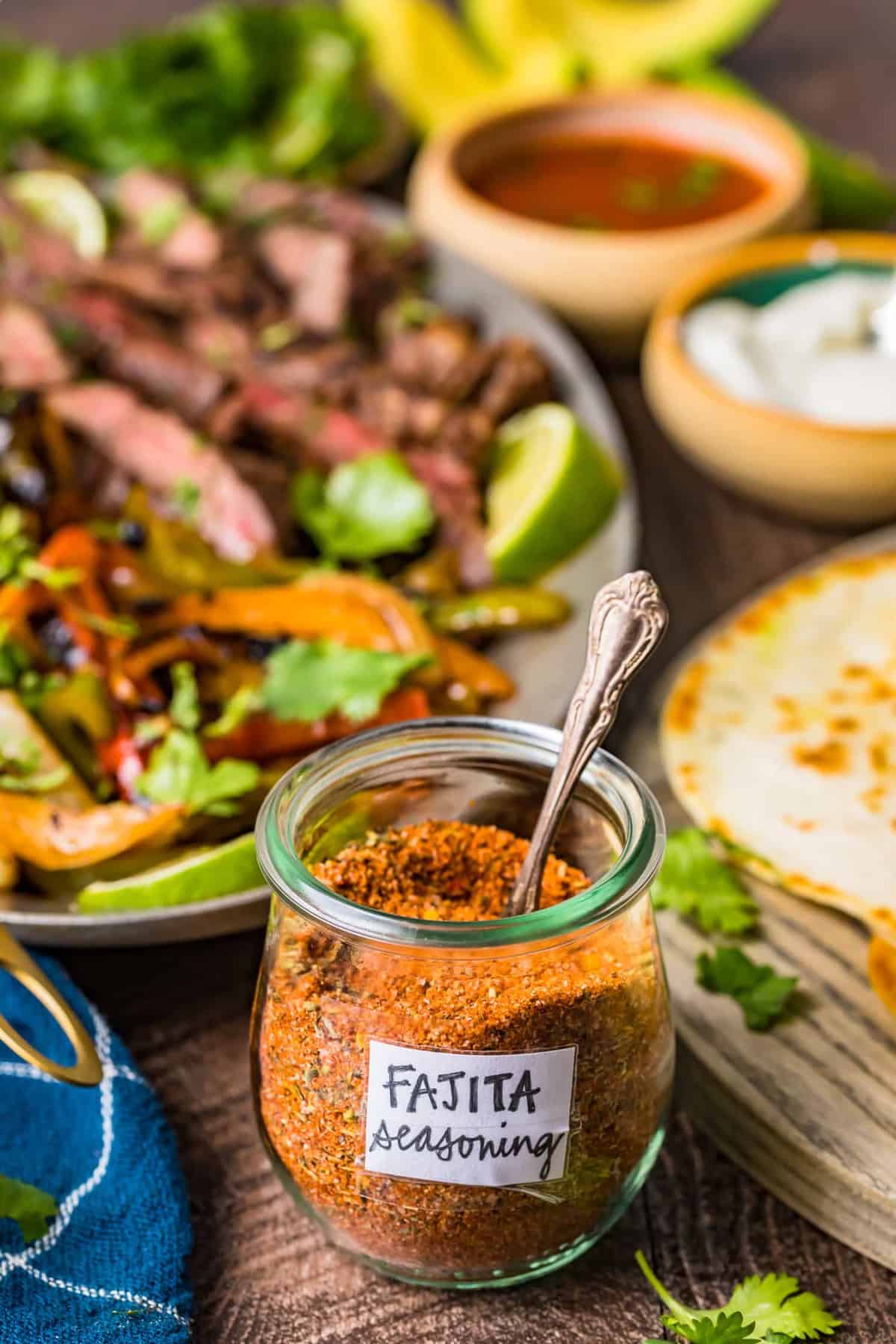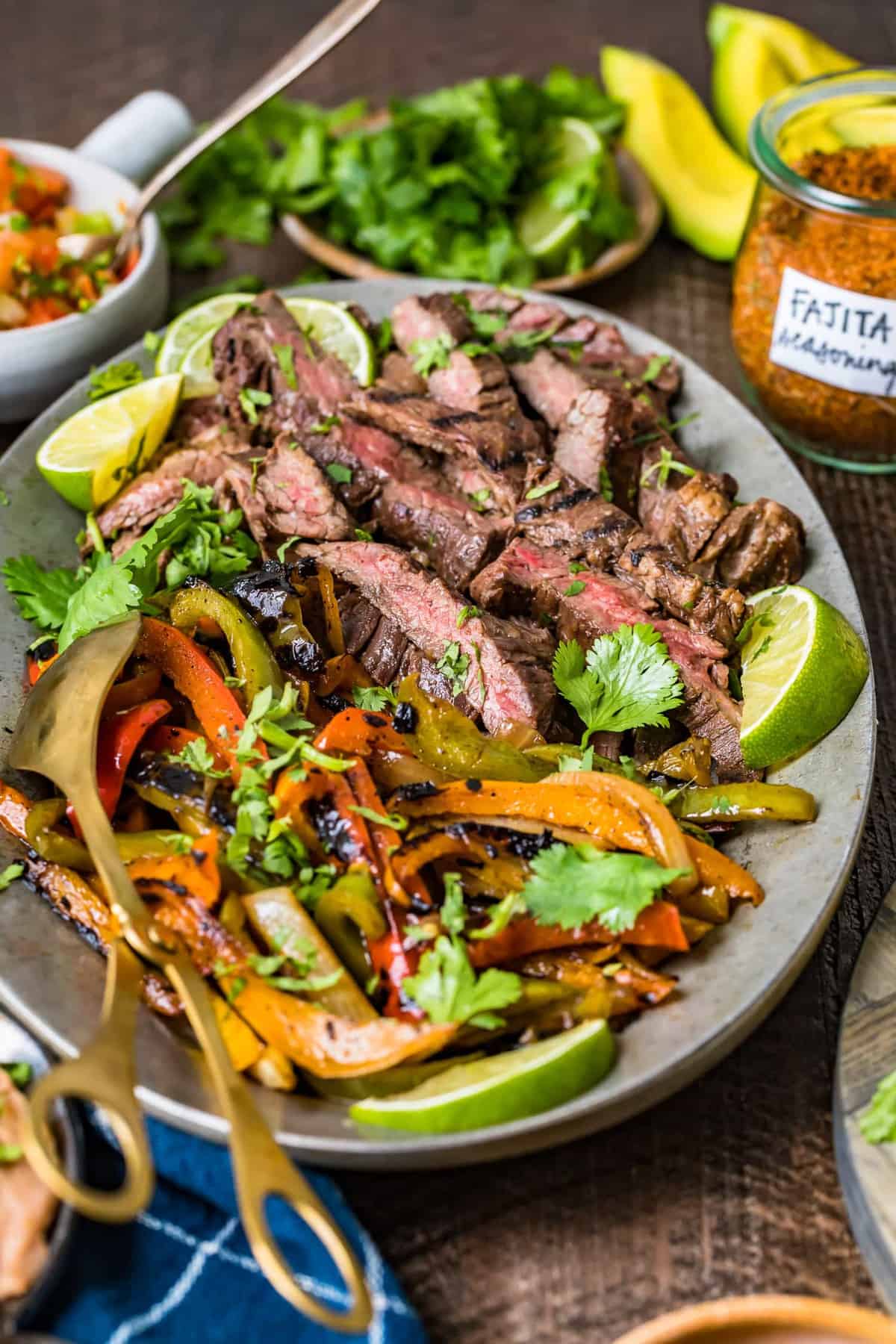 Top Tips To Make Homemade Fajita Seasoning
Check that your herbs and spices aren't stale before mixing them.
Correctly stored the mix will last up to four months – in an airtight container in a cool, dark and dry environment.
Mix with oil, soy sauce and lime juice to create a marinade for you fajita meat.