Homemade Fajita Seasoning features a bold blend of spices that you may already have in your kitchen now! Store-bought seasoning blends just can't compare to this mouthwatering mix of brown sugar, smoked paprika, crushed red pepper flakes and more.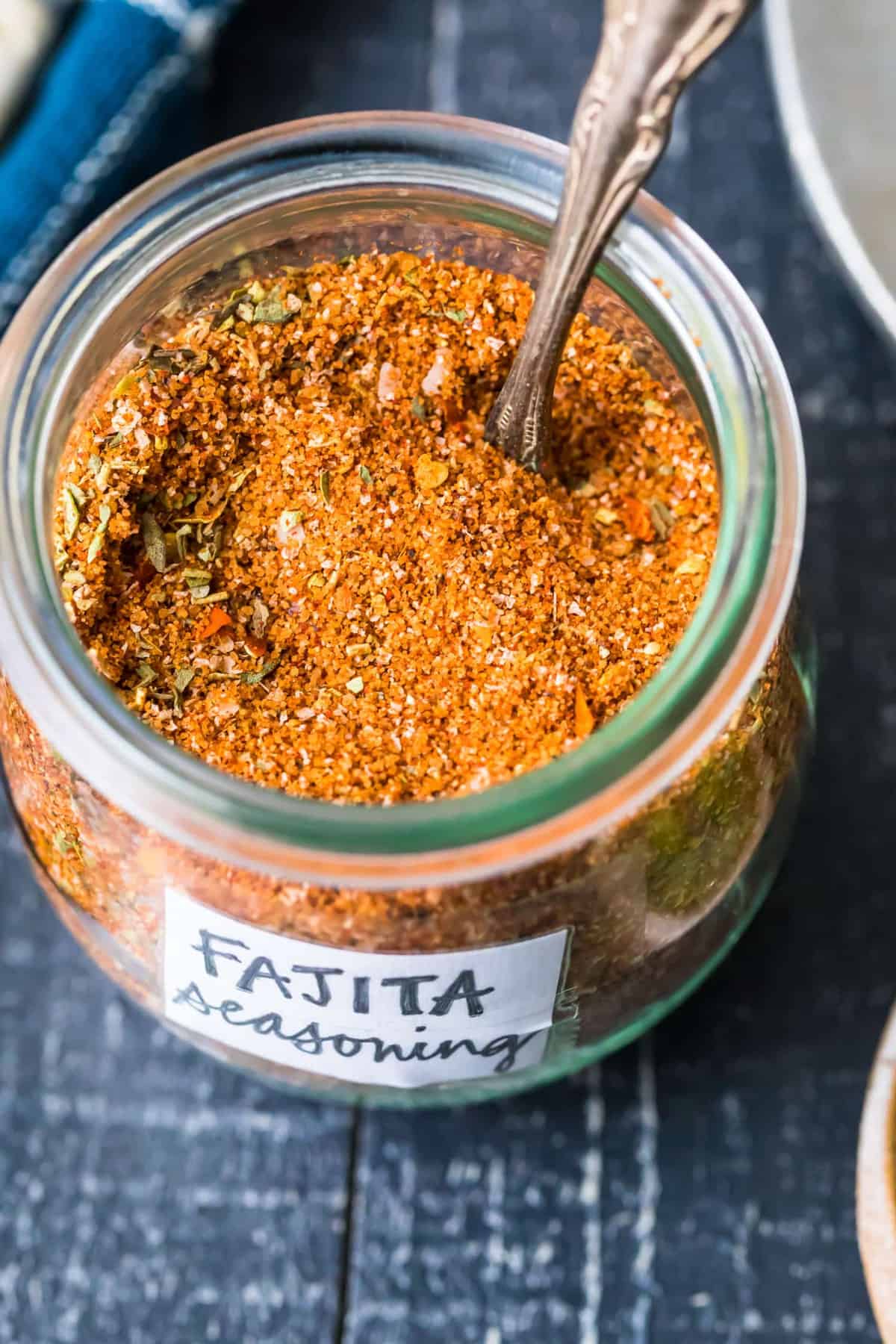 What's in this Fajita Seasoning Recipe
This mix of herbs and spiced will give your steak, chicken, and shrimp the best Mexican flavor!
Dark Brown Sugar: You can always make your own by combining 1 TBSP of molasses with a cup of white granulated sugar.
Spices: You'll need a mix of cumin, smoked paprika, garlic powder, nutmeg and crushed red pepper flakes for this bold recipe.
Salt and Pepper: For the salt, try not to be too heavy handed! The salt should compliment the other ingredients, not overpower them. As for the pepper, freshly cracked always has the best flavor.
Dried Herbs: Oregano, thyme and rosemary create the best herbaceous flavor.
PRO TIP: Check that your herbs and spices aren't stale before mixing them.
What else do I need for a marinade?
When you are ready to use your fajita seasoning, whisk together 1 tablespoon of fajita seasoning with 3 tablespoons canola oil, 1 tablespoon low-sodium soy sauce and 1 tablespoon fresh lime juice until well incorporated. You can marinate shrimp, chicken, or steak with this mix!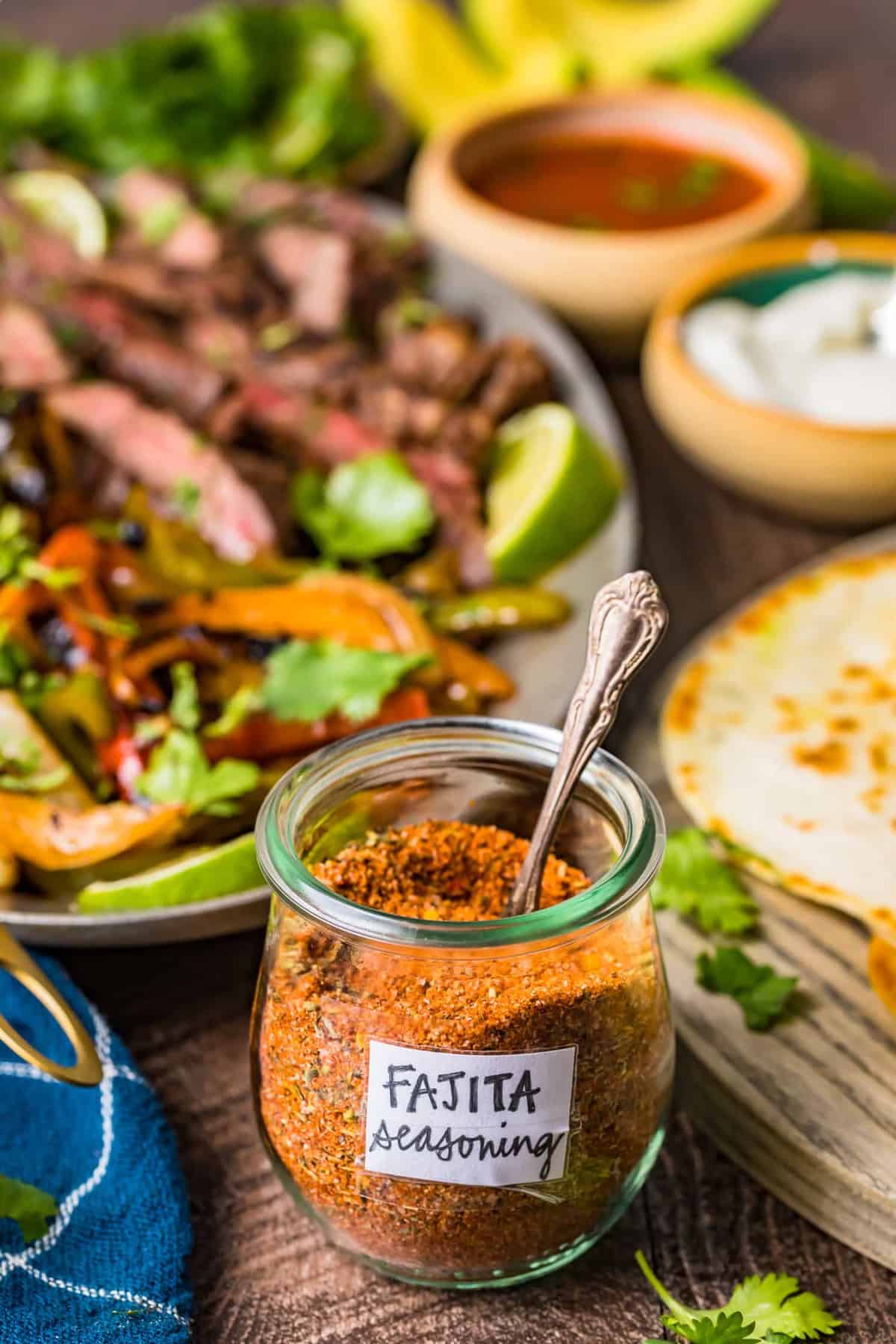 What's the difference between taco and fajita seasoning?
Fajita seasoning has a more subtle flavor compared to taco seasoning. Taco seasoning generally contains chili powder. That's not to say you can't use this spice blend for your tacos, though!
Is fajita seasoning spicy?
While there are some crushed red pepper flakes in this recipe, it's definitely not what I'd consider a spicy seasoning blend. You can always add more or less red pepper flakes to adjust the heat.
What is fajita seasoning made of?
Fajita seasoning is a blend of dried herbs and spices:
Herbs: oregano, thyme, rosemary
Spices: cumin, paprika, red pepper flakes, nutmeg
Other: dark brown sugar, salt, pepper, garlic powder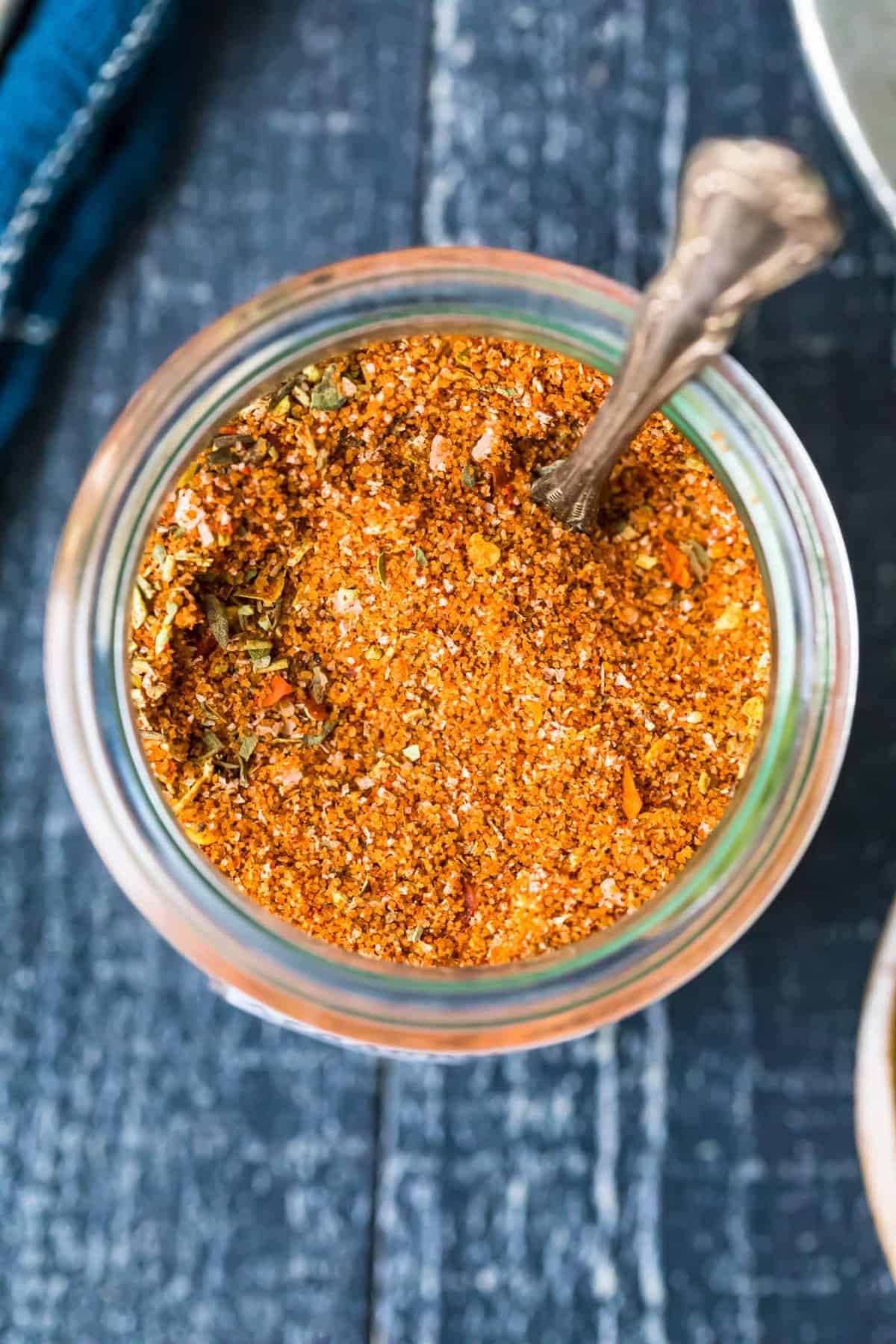 How to Store
I tend to find that store-bought spice blends tend to go stale and lose their flavor and aroma pretty quickly, but no such worries with this homemade fajita seasoning! Make sure the spices and herbs you are using have a good shelf life and store the mix in a cupboard in an air tight container and it will be good for up to 4 months.
To check if your spice mix is still good to use, grab a little between your fingers and rub. If it has a strong aroma you are good to go!
Serving Suggestions
Use homemade fajita seasoning to add flavor to your steak, chicken, or shrimp.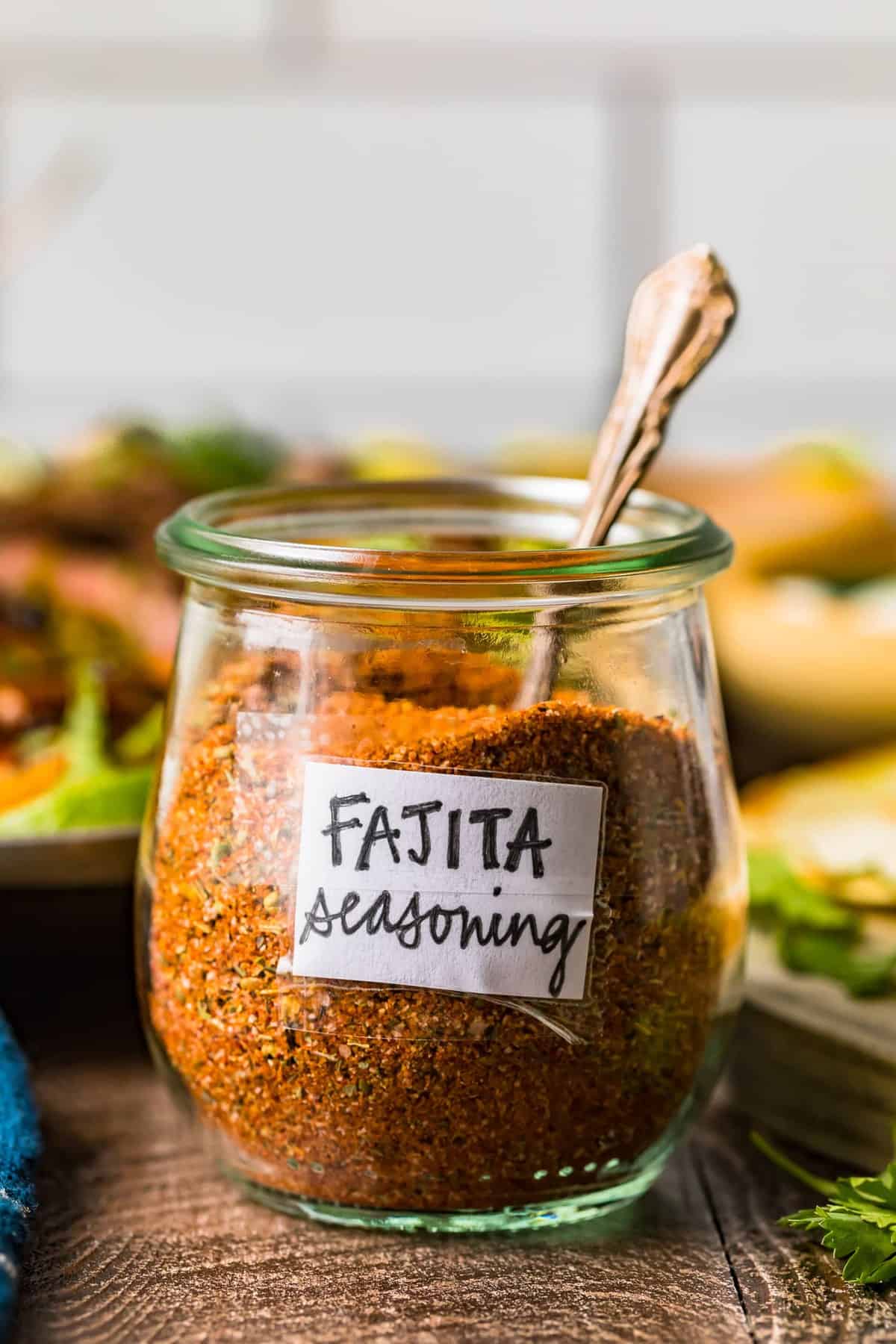 5-Star Review
"This is a great recipe! My husband said he wanted us to use this all the time now instead of store bought!" – Karen B.
More Homemade Seasoning Recipes We Love