This homemade Herbs de Provence recipe is a great pantry staple to have on hand! Easy to make with dried herbs, it's a great way to easily add extra flavor to dishes. It's a great DIY herb mix to have on hand!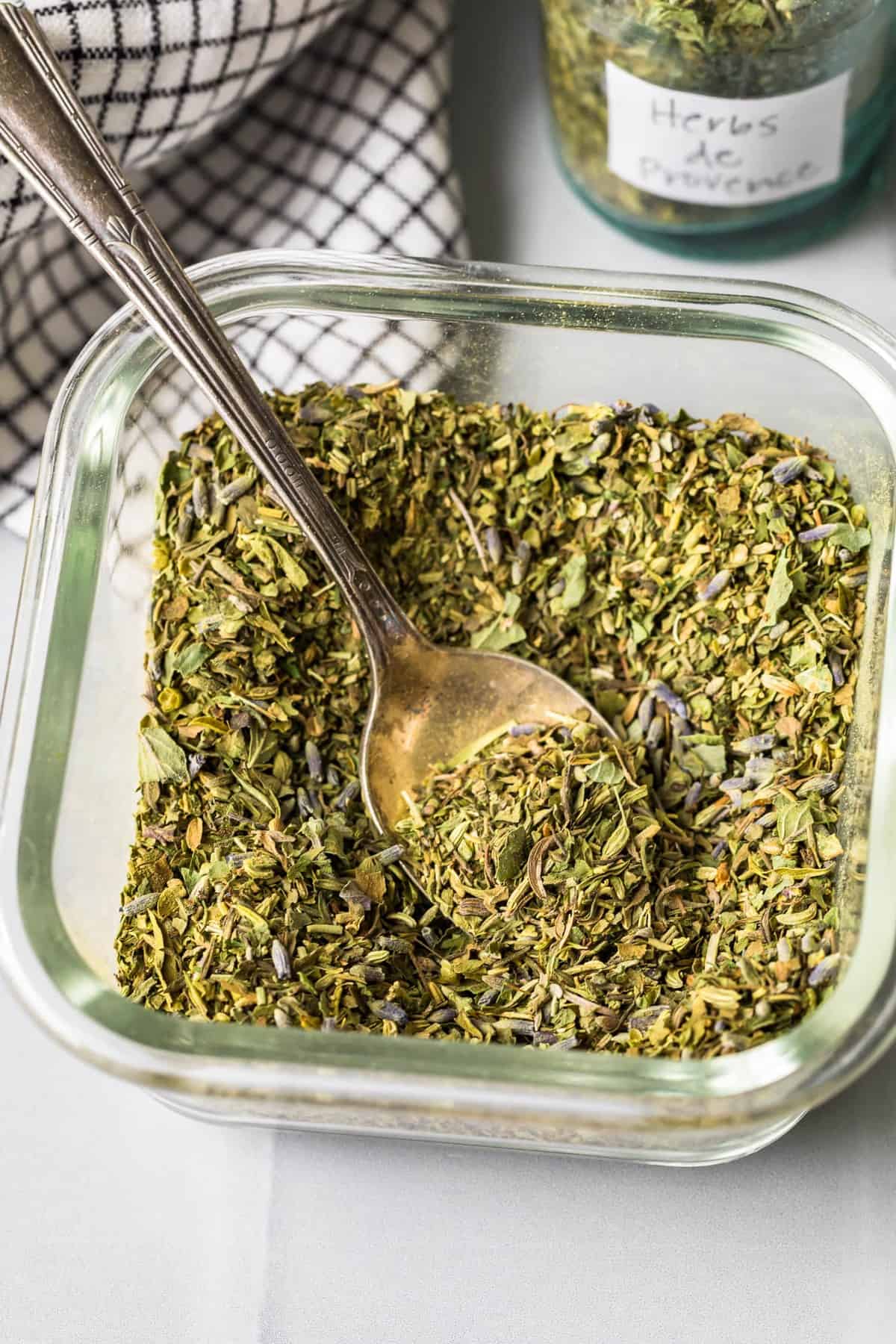 Making your own herb mixes is so simple to do and I always have several jars in my pantry. It's a perfect way to lift dishes and add more flavor to them with ease!
How to Make this Herbs de Provence Recipe
It's so easy to make your homemade Herbs de Provence. Simply mix all of the ingredients together and store them in an air tight jar or container.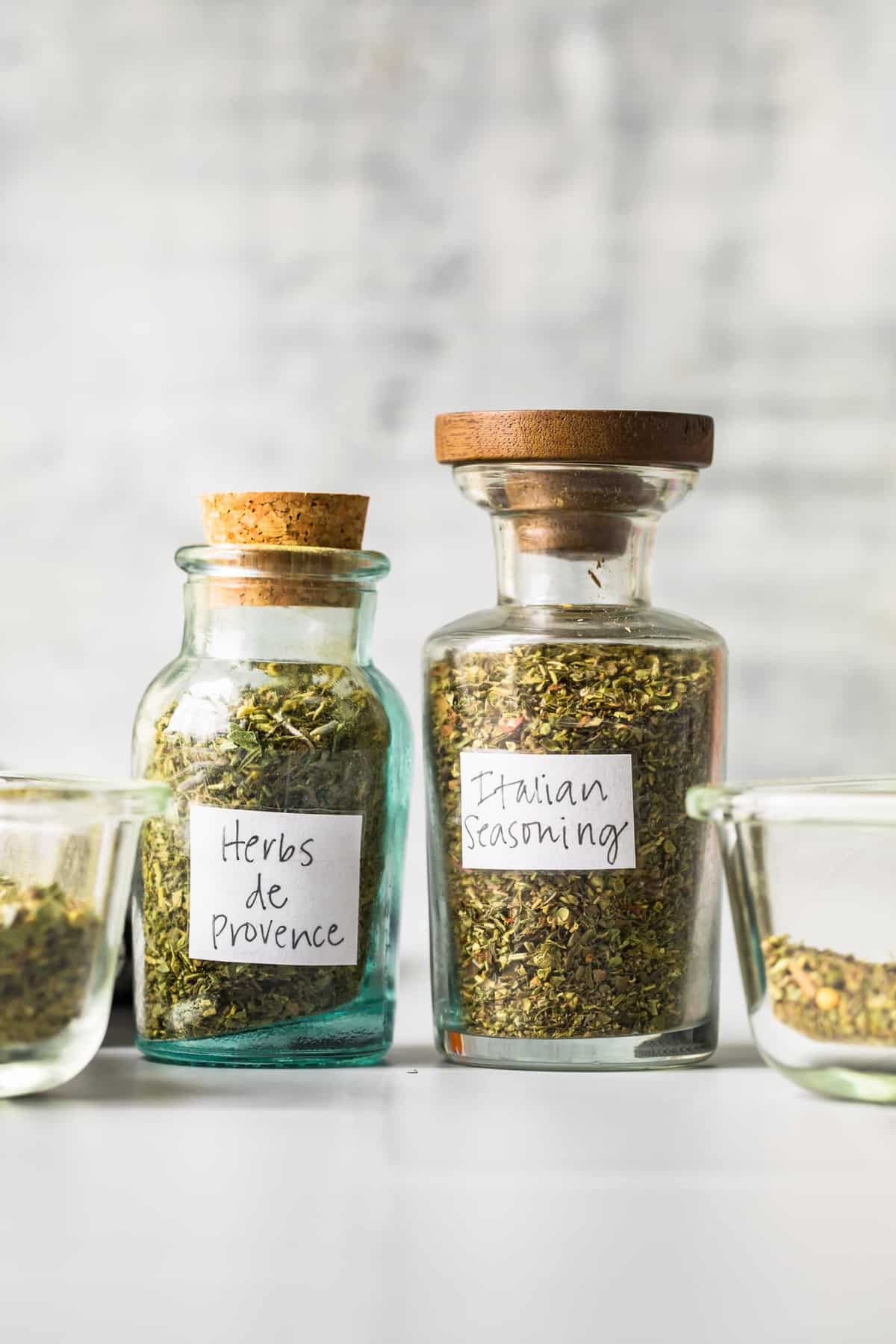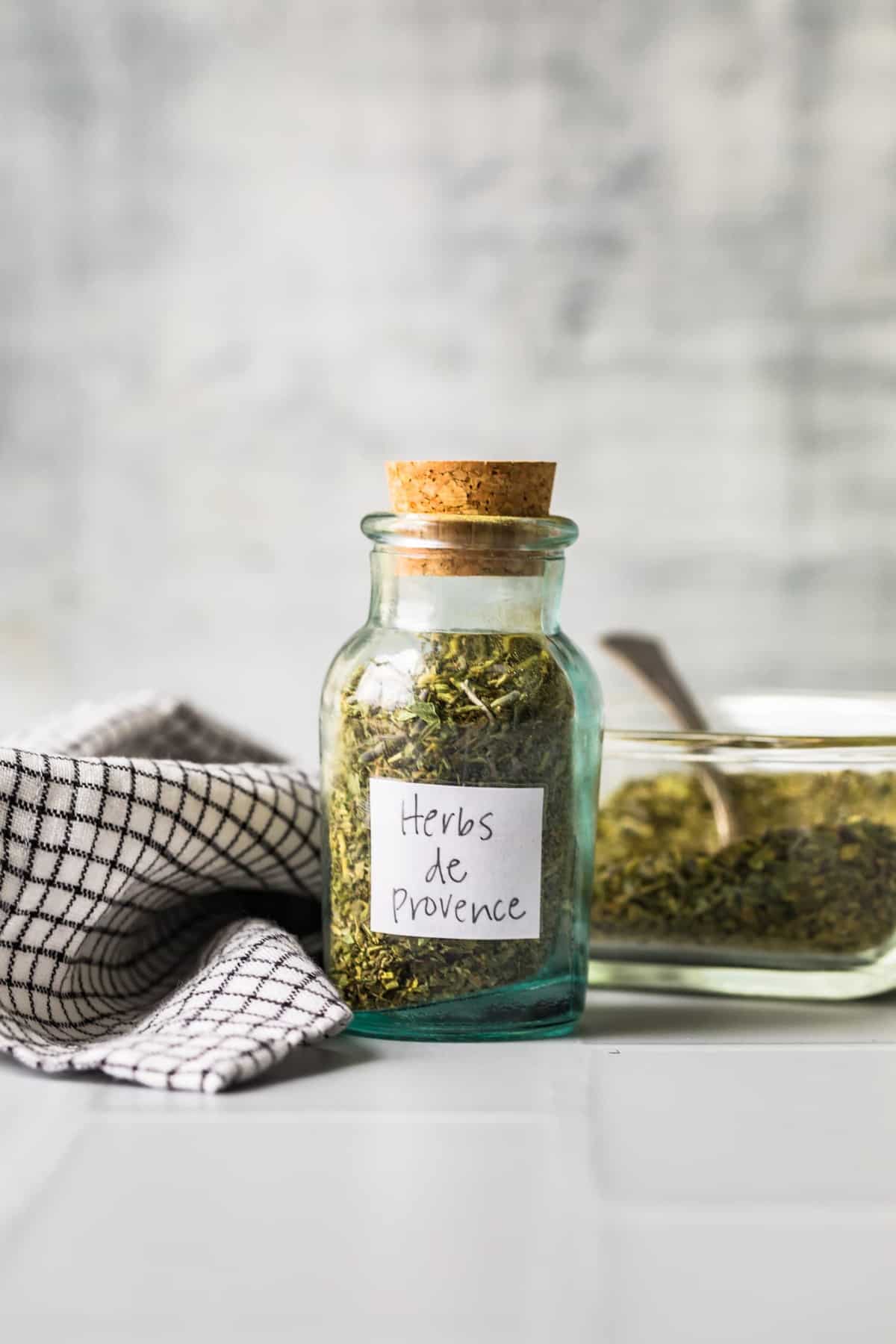 What is Herbs de Provence?
This Herbs de Provence recipe is a dried herb mix that is added to dishes to enhance flavor. The herbs used are considered to be typical of the Provence region in South West France. Commonly, the blend is used to add flavor to soups, stews and grilled meats.
What is in Herbs de Provence?
Herbs de Provence has a fresh and fragrant flavor to it and it really can transform a dish! This recipe is a blend of eleven dried herbs:
rosemary
fennel
thyme
sweet basil
savory leaves
tarragon
lavender
chervil
dill
oregano
marjoram
This seems like a lot, especially when compared to a basic Italian seasoning mix, but the blend of flavors in herbs de Provence can only be described as heavenly!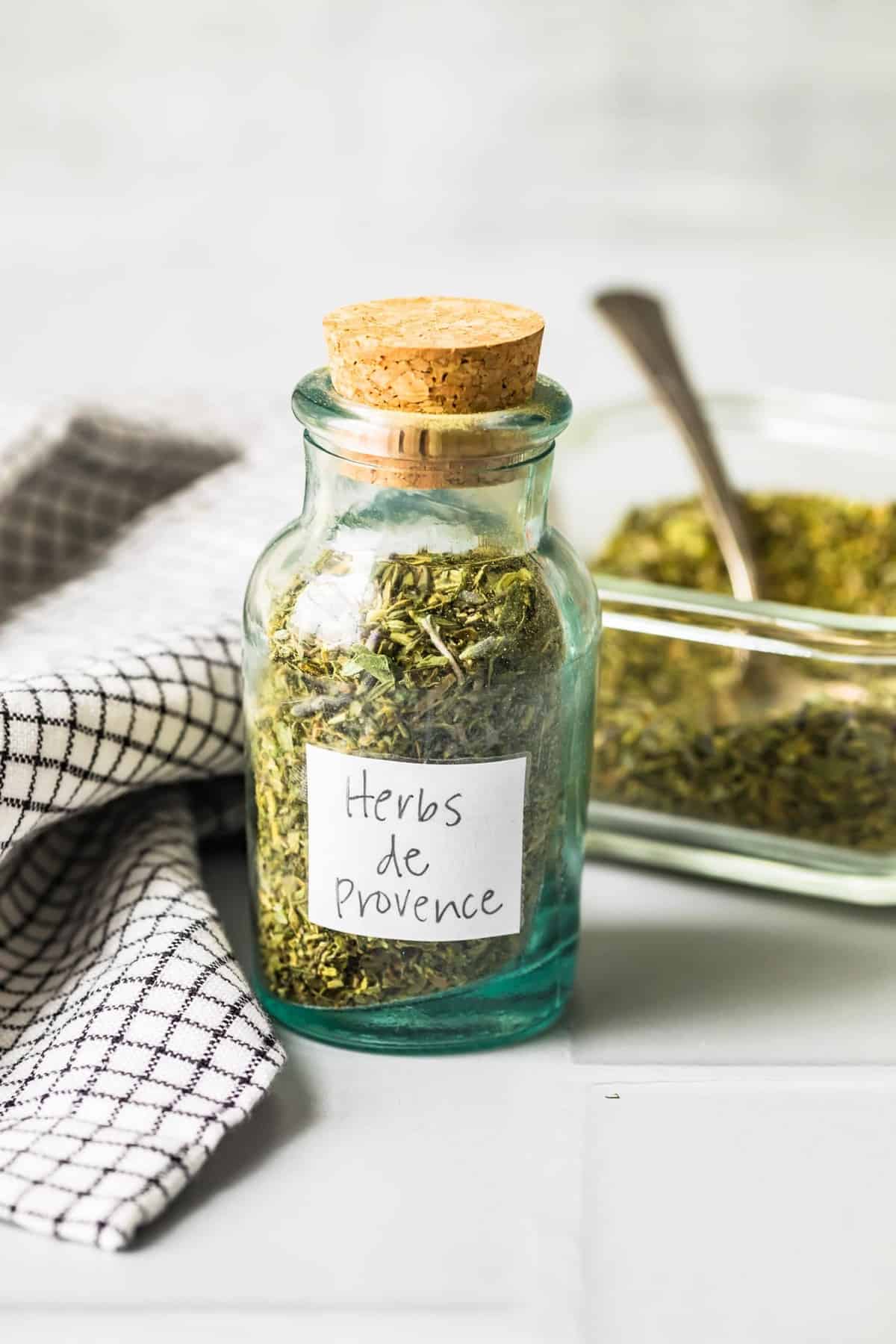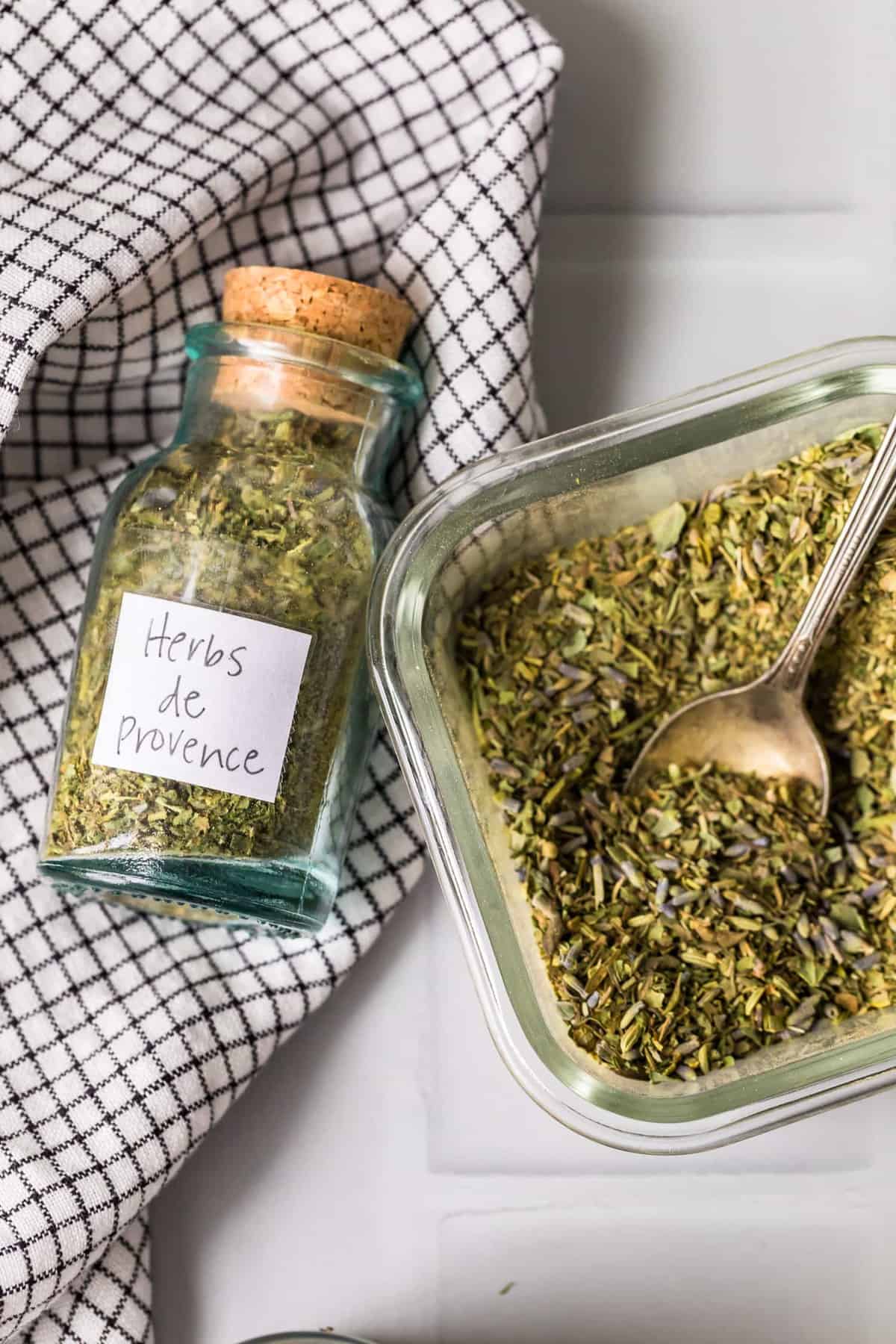 Why make your own herb mix?
I always have several jars of herb mix in my pantry so it's easy to grab and elevate recipes with ease. There are a lot of different herbs that go into herbs de Provence and measuring out small spoonfuls of each one for a recipe can take a ton of time!
Top Tips to Make This Herbs de Provence Recipe
Make sure your herbs aren't stale for maximum flavor.
Store the mix in an airtight jar or container.
The mix will keep well for about 3 months.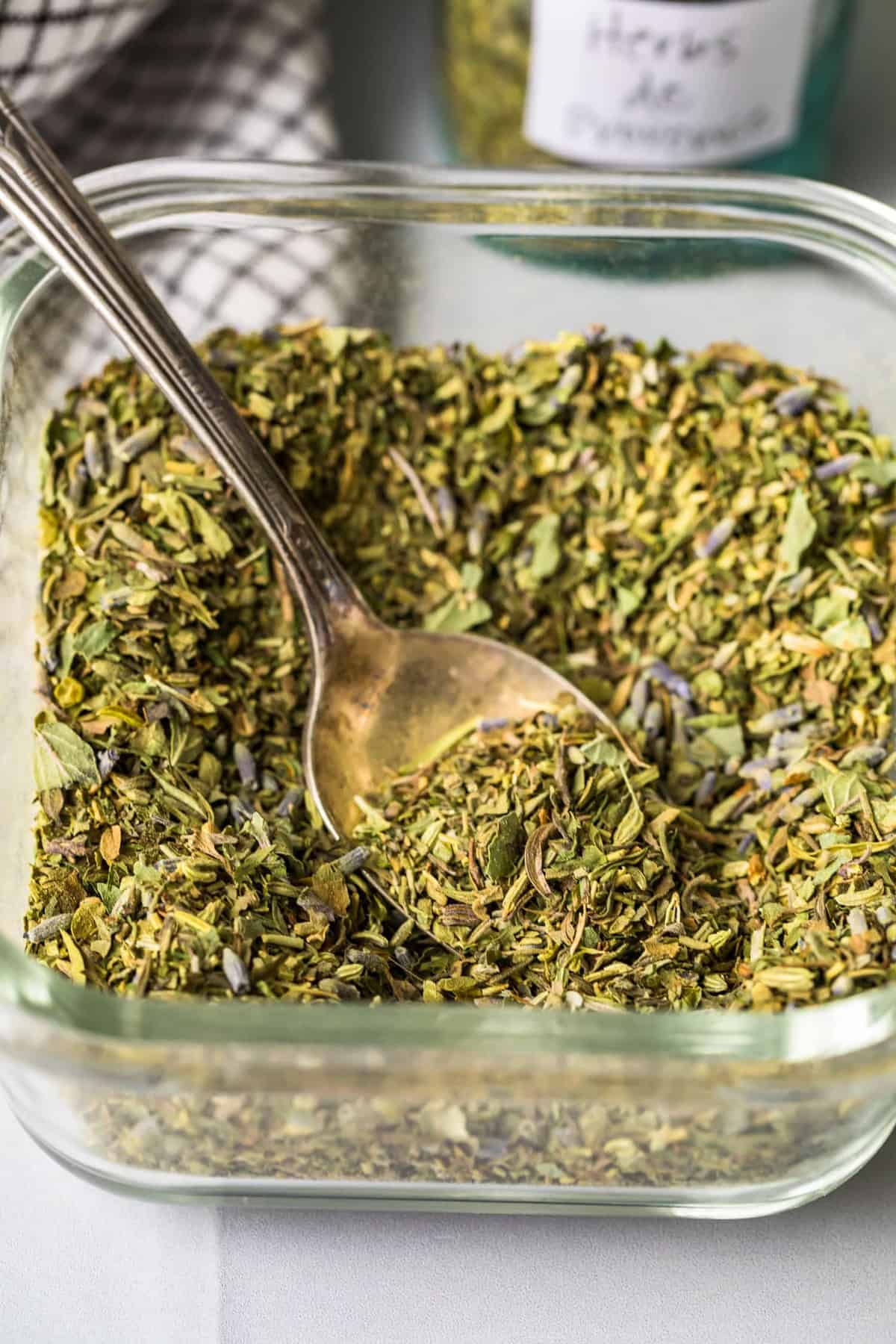 When to Use This Seasoning:
Want to make more of your own spices and seasonings? Try these quick recipes: