Pumpkin Pie Spice is the flavor of the season! Fall isn't complete without pumpkin flavored everything, and this is the easiest way to get it. This easy homemade seasoning mix needs to be on your spice rack for pies, brownies, muffins, and more!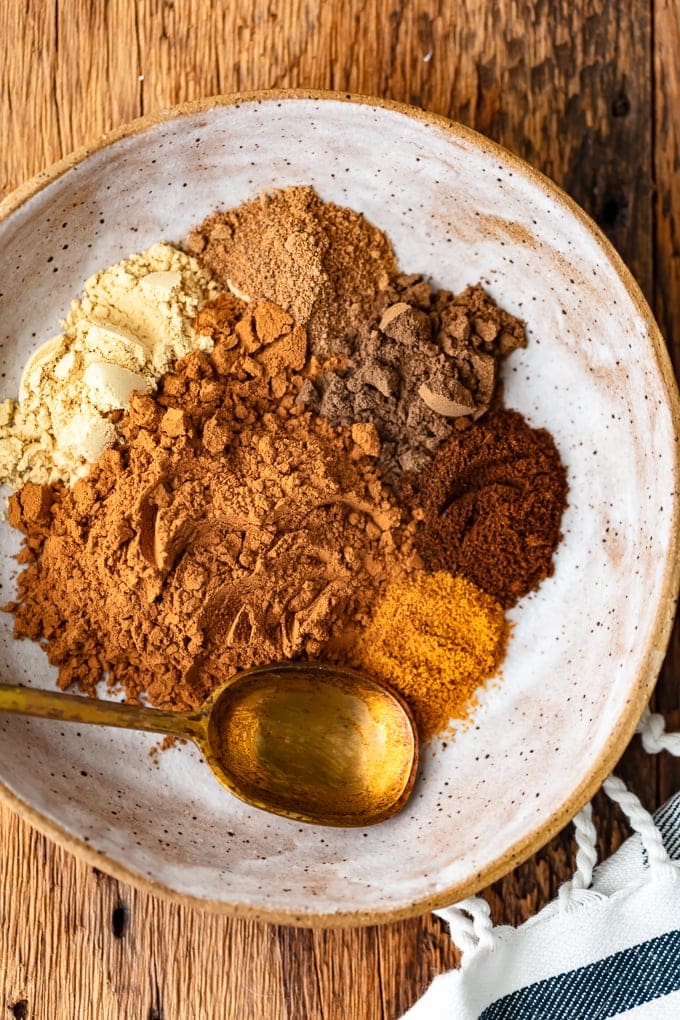 Pumpkin Pie Spice
Fall wouldn't be complete without an array of pumpkin flavored recipes. It's THE iconic autumn flavor, and it should be in EVERYTHING this time of year if you ask me. This Homemade Pumpkin Pie Spice recipe is the one ingredient you need for seasonal baking and desserts.
Learn how to make pumpkin spice with this simple recipe, so you always have it on hand. No need to buy a whole jar at the store when you can whip it up fresh any time a recipe calls for it. Just grab a few things from your spice rack, and you'll be done!
Why You'll Love this Pumpkin Spice Recipe:
SIMPLE: Making your own pumpkin spice is super quick and easy. Just combine a few spices and it's ready to use!
FLAVORFUL: This spice mix is bursting with flavor! The second you taste it in any of your fave recipes, you'll be in a festive fall mood.
VERSATILE: You can use this in so many different recipes, including pumpkin pie (of course), baked goods, drinks, and more.
You definitely need this pumpkin spice recipe on hand as a quick substitute. It will surely come in handy, so make a batch of your own homemade spice mix and enjoy!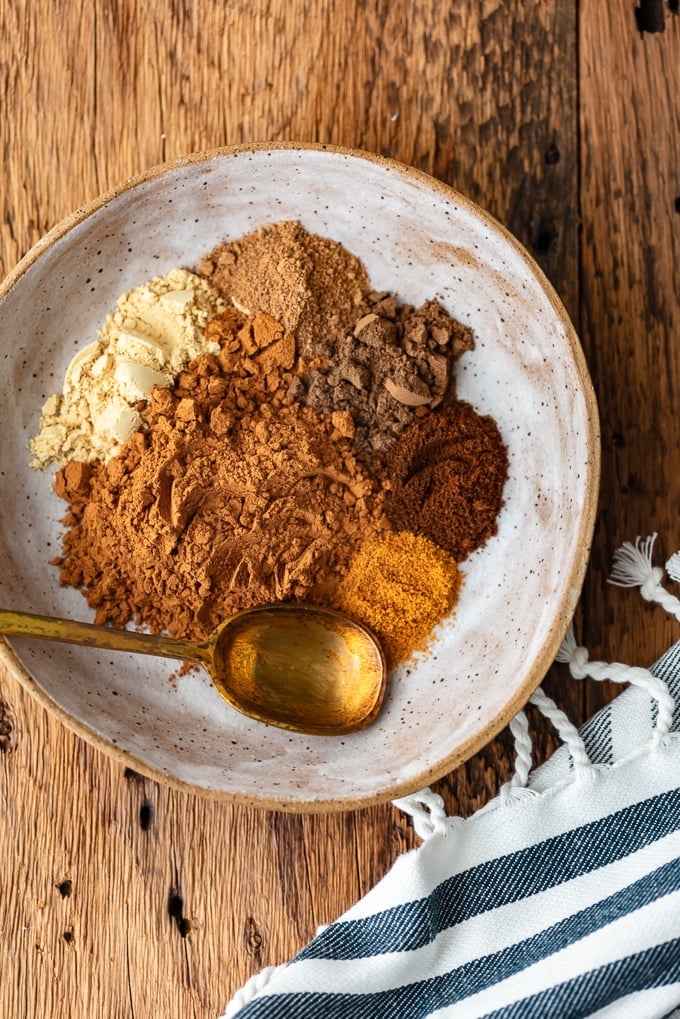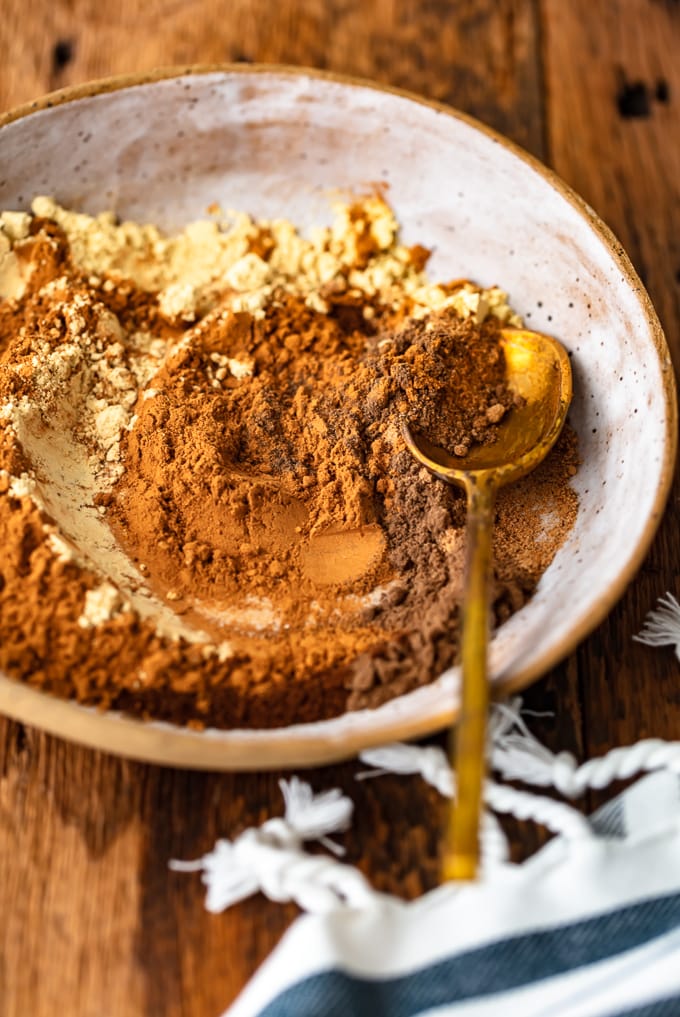 What is in Pumpkin Pie Spice?
What's in pumpkin pie spice and why is it called that? Well, it's a mix of warm spices that's commonly used to season pumpkin pie. It doesn't taste like pumpkin, but this seasoning mix is the perfect complement to all pumpkin dishes. Go beyond pie and use this homemade pumpkin pie spice in lots of fall recipes!
Ingredients List
Cinnamon
Allspice
Nutmeg
Ginger
Mace
Cloves
How to Make Pumpkin Pie Spice
Be sure to see the recipe card below for full ingredients & instructions!
Gather your spices from the pantry, and measure them out.
Simply whisk them together in a bowl to make sure everything is well-mixed.
Measure the mix to use in your recipe, or store it in an airtight container, jar, or resealable bag.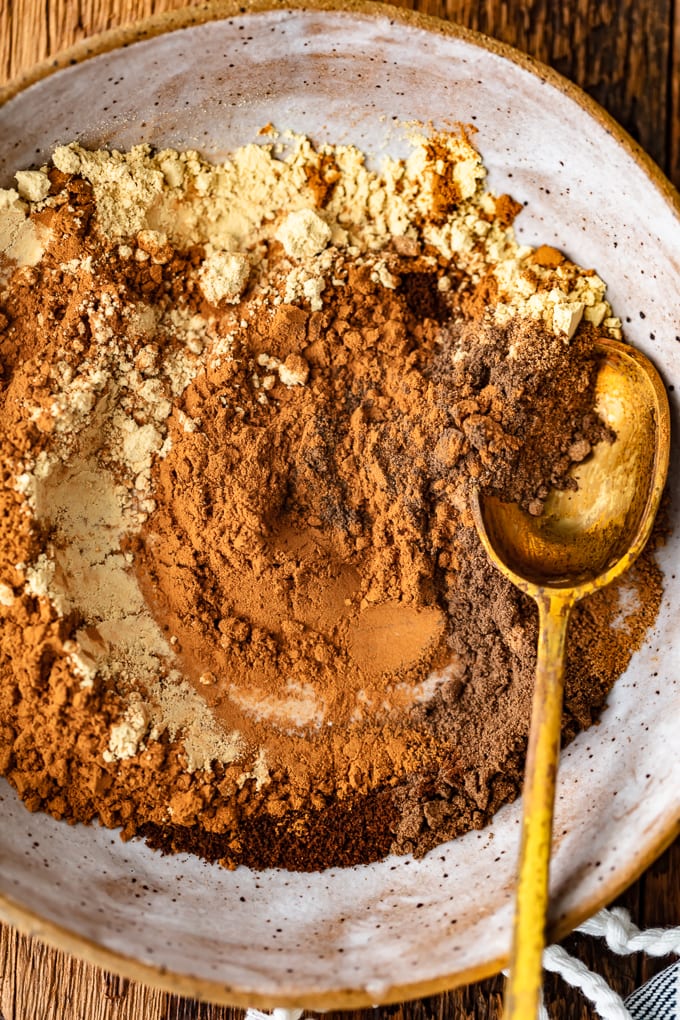 Does pumpkin spice contain pumpkin?
No, this is simply a spice blend that is often used to add flavor to pumpkin recipes. Which is why people often think of this as "pumpkin flavor". (Plain pumpkin actually tastes quite mild.)
How long does homemade pumpkin pie spice last?
Stored in an airtight container or jar, in a dark cool place (like a pantry or spice cabinet), it will keep about 6 months. After that, the spices will lose their potency.
Can I maker a larger batch?
Absolutely! If you're a big fan of pumpkin, you can easily make a big batch of this spice mix so it's ready to go. Simply double or triple the recipe, using the same ratio of spices.
Can I add other spices to pumpkin pie spice?
This mix is my preferred combo of spices, but you can add others if you like. Some like to add cardamom to their blend.
Why should I make my own pumpkin spice?
This recipe is a great substitute if you just don't have the spice blend on hand. It works in a pinch, so it's great to keep handy. It also means you can always have the freshest spice blend, instead of keeping that old one from seasons past.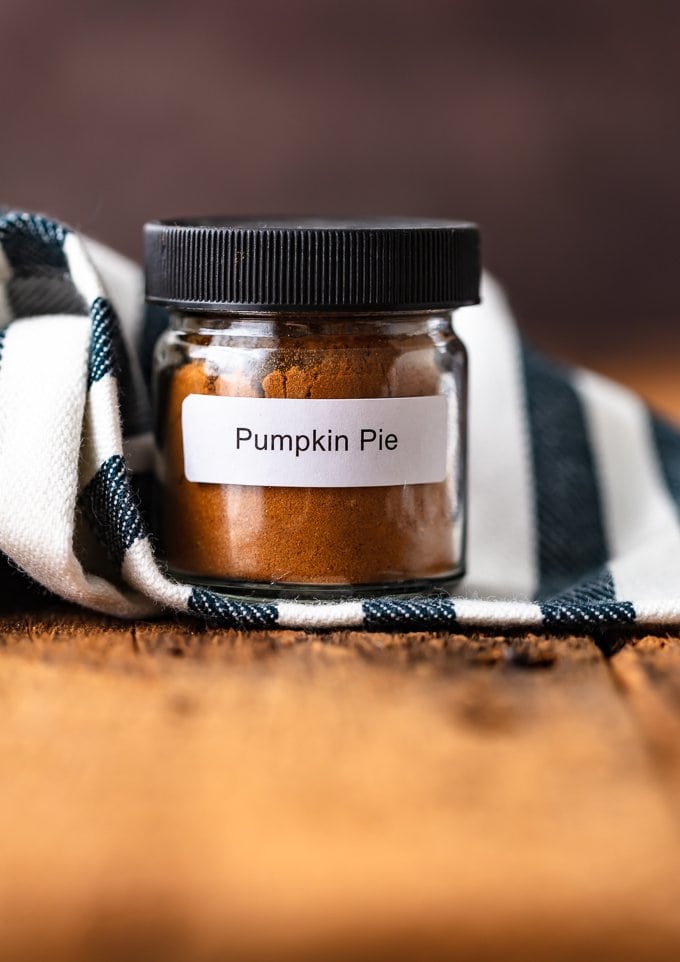 Tips!
Be sure to whisk everything together thoroughly, so that each spice is evenly dispersed.
Feel free to adjust the ratios to your preference.
Cinnamon is a must here, but if you're missing one of the other spices, that's okay! You'll still get a great tasting mix.
Add this spice blend to homemade pumpkin puree, and you'll have a fresh pumpkin pie filling!
Keep homemade pumpkin pie spice in an airtight container to keep it fresh.
Use this spice mix to make all kinds of desserts, baked goods, drinks, and more. It's the quickest way to turn your pumpkin recipes into something flavorful and cozy!
Recipes to Make with Pumpkin Spice
The options are endless!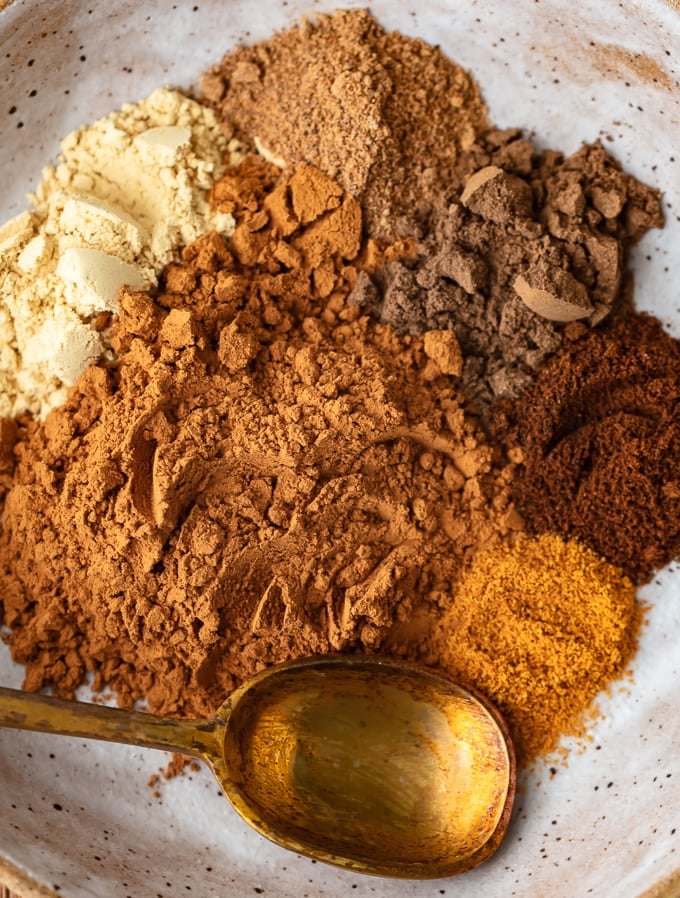 Make this Homemade Pumpkin Pie Spice recipe ASAP and start your fall baking. You can't go wrong with this simple spice mix for pumpkin pie, pumpkin muffins, and more!
If you make this recipe be sure to upload a photo in the comment section below or leave a rating. Enjoy!