This iced lemon loaf cake is perfect to serve as a dessert or to enjoy as a mid afternoon snack with a cup of tea or coffee. Easy to make, this cake is bursting full of fresh flavors and topped with a tangy and sweet icing.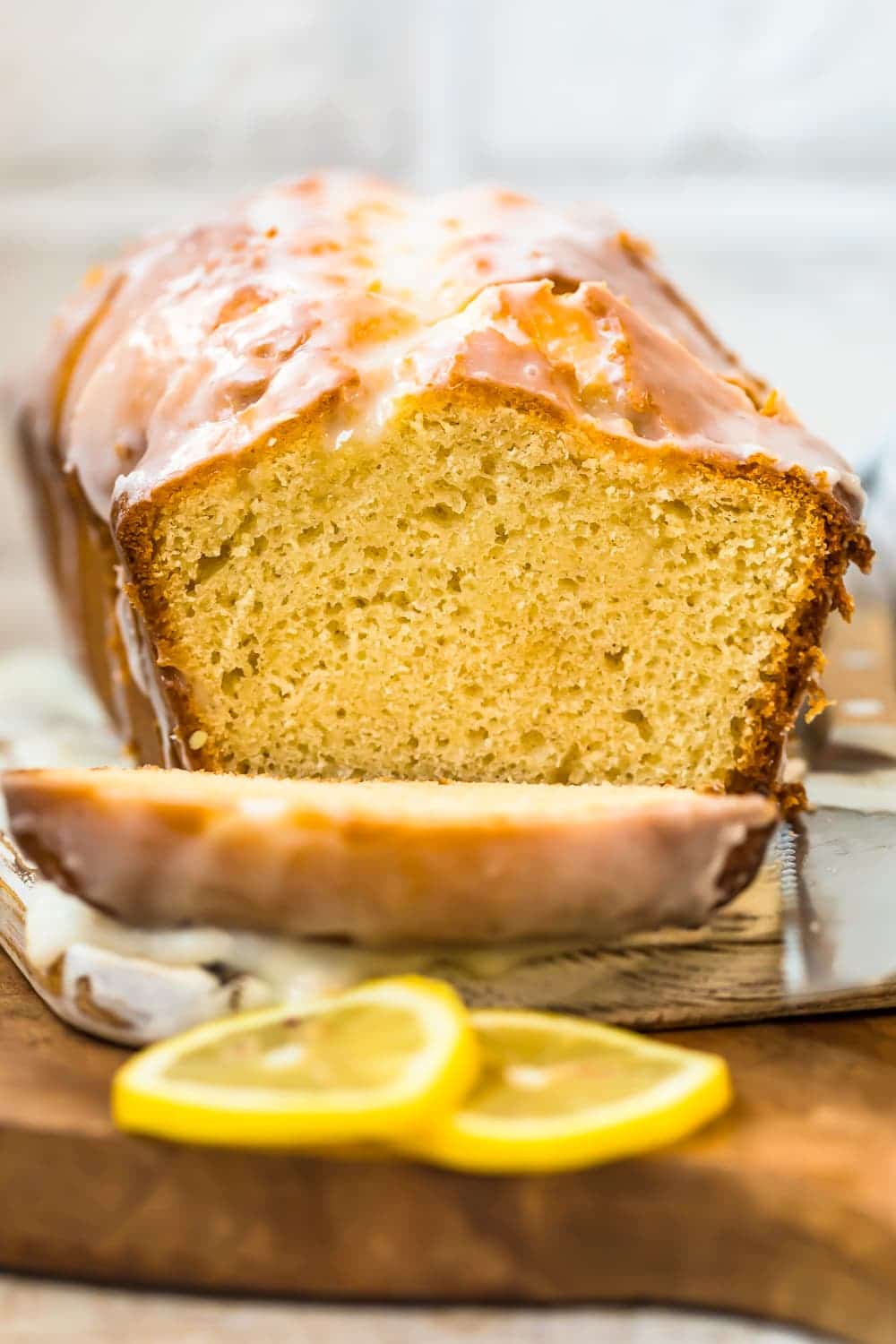 There is never a bad time to have a slice of cake! I love how quick and easy it is to put this loaf cake together, and it's perfect to enjoy when it's grey and cold outside!
How to Make This Iced Lemon Loaf Cake
Preheat your oven oven and line a loaf pan with parchment paper, leaving leaves on the sides so that you can remove the bread once baked (see video).
Slowly combine the dry ingredients in a stand mixer (or by hand), and then add in the wet ingredients one by one. Pour the batter into your loaf pan and bake for an hour.
Once the bread has cooled, spoon the lemon syrup mixture all over the loaf so that it all soaks in and then drizzle the loaf with the icing.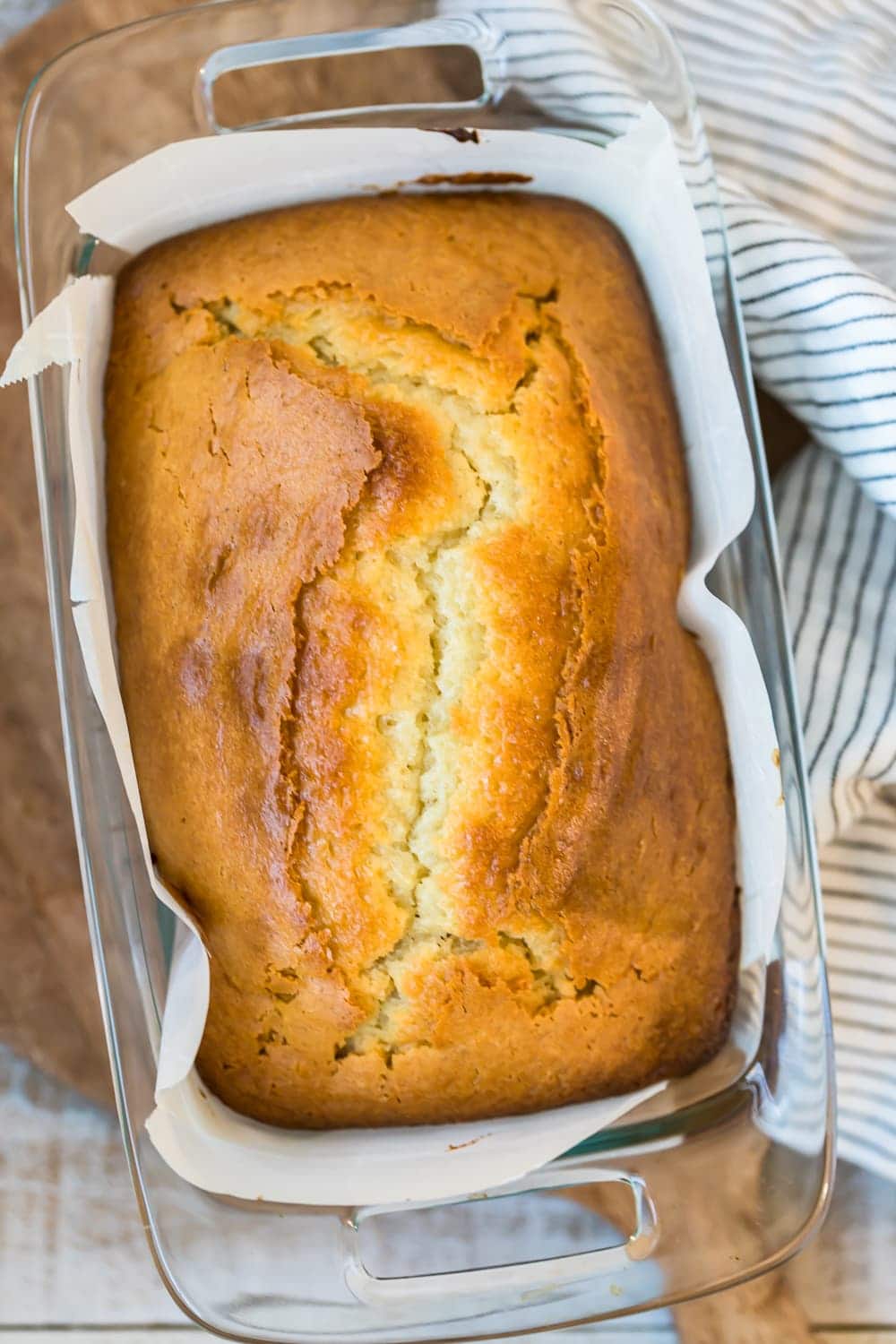 For this recipe I used Bob's Red Mill's Unbleached White All Purpose Organic Flour. This product is a STAPLE in our kitchen and the only flour I use if we are using all-purpose flour. Bob's is also my go-to if we want to use Wheat Flour of Gluten Free Flour.
Bob's products are SECOND TO NONE and I trust them completely. If you haven't seen their line of foods you need to immediately. There's just no one on the market that's quite like the quality of Bob's Red Mill.
I also used Bob's Red Mill Baking Powder. I love the resealable bag and trusted name. If Bob's makes a product, I use it whenever possible!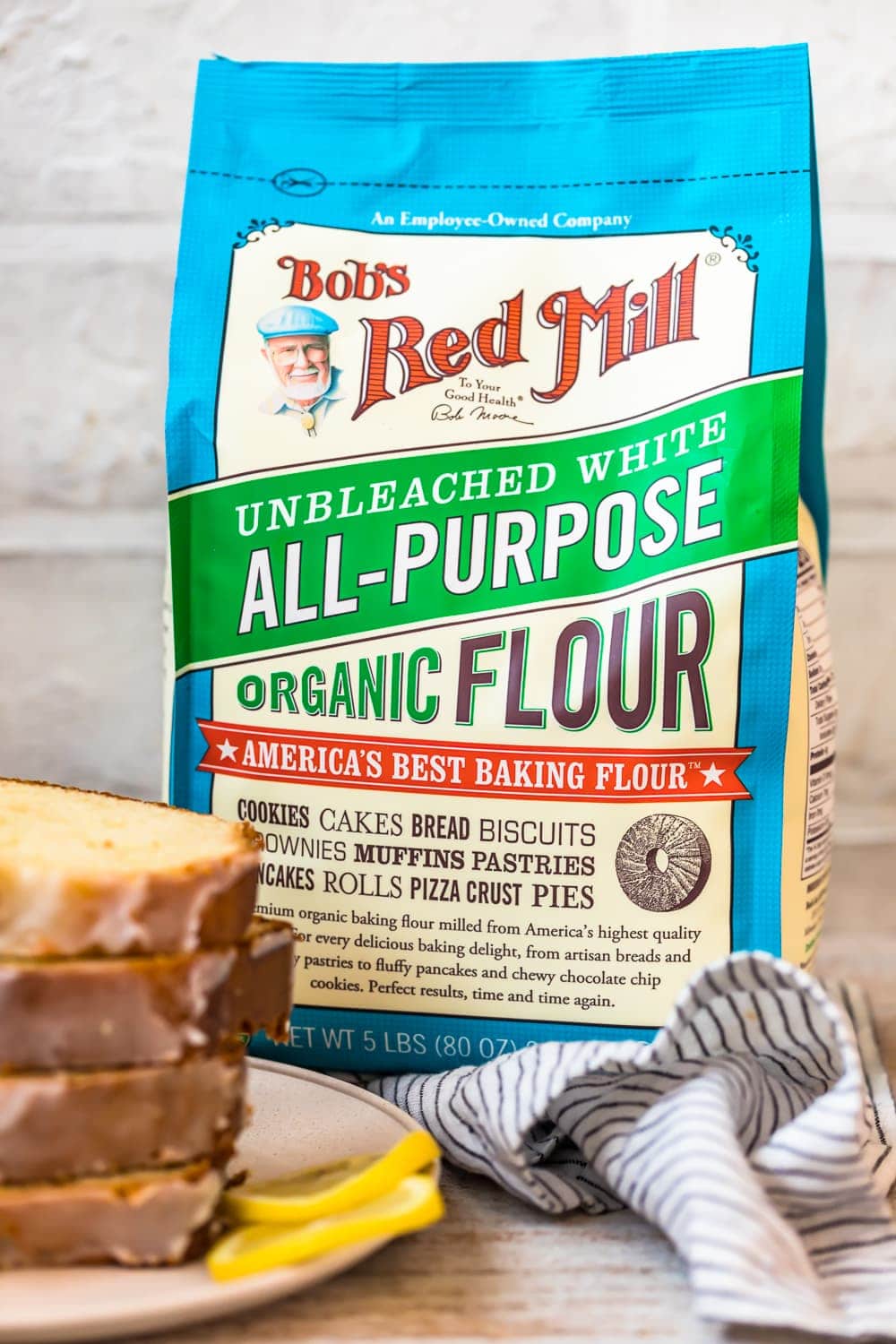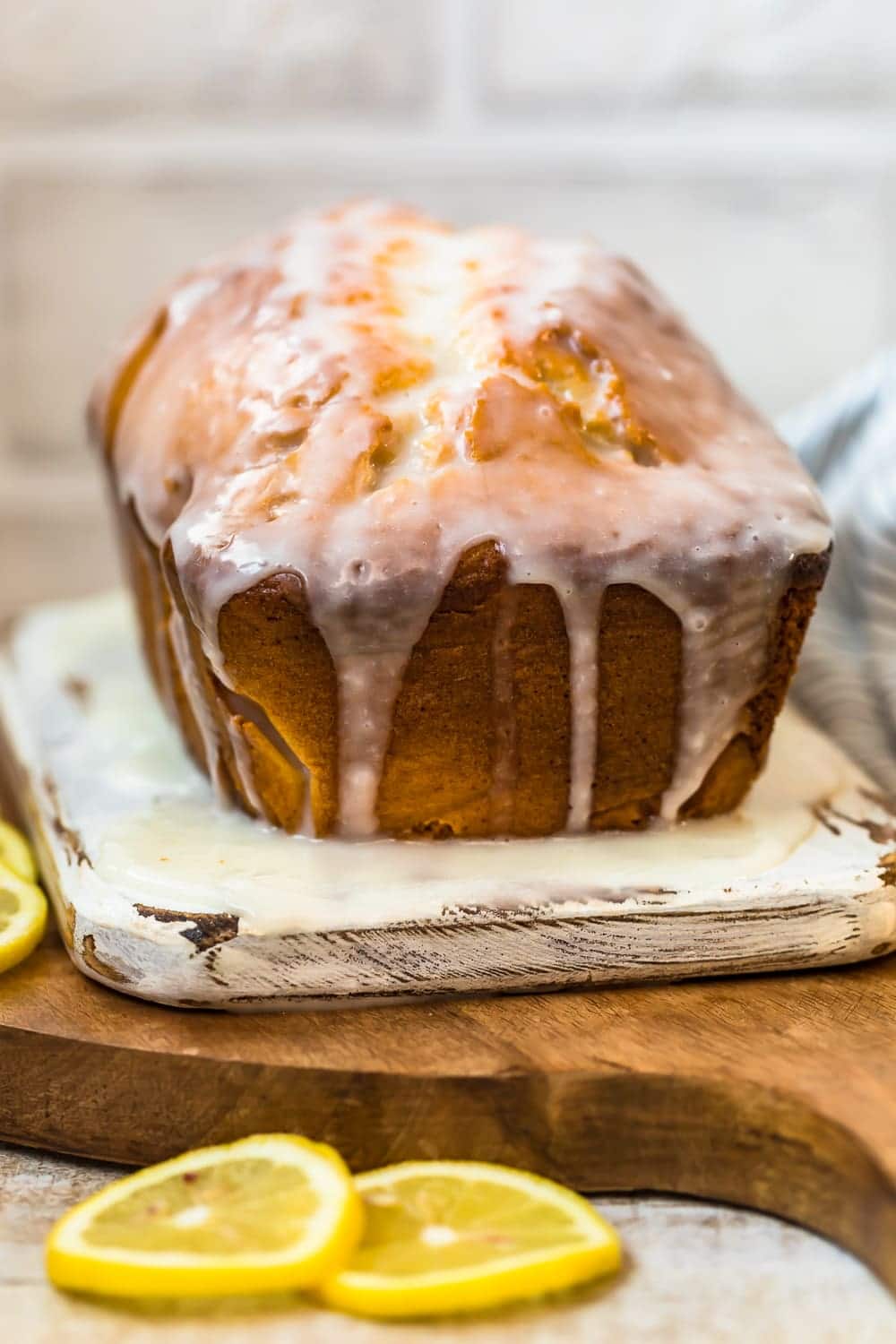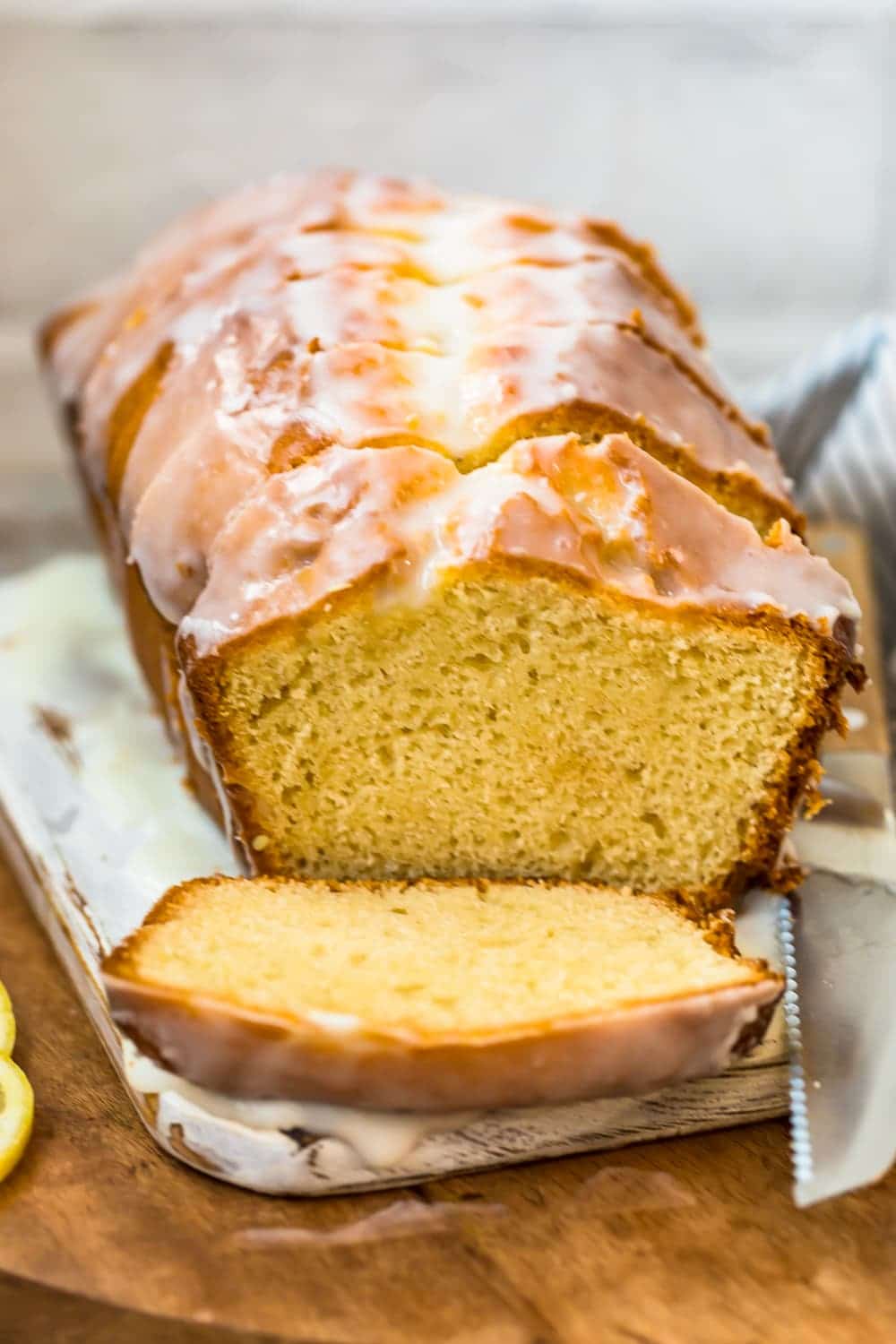 An easy recipe for the perfect loaf cake
There's nothing complicated about this recipe, and every time I have made it comes out perfectly! You just need simple pantry ingredients and you will end up with a moist and light cake that's full of fresh and tangy flavor. I baked this cake in a 9×5″ loaf tin and it makes enough to easily feed a crowd.
How long will this cake keep?
Once the cake has been baked and iced, and cooled in the fridge, transfer it to an airtight container or cover with plastic wrap and foil. It will keep well in the fridge for about 3-4 days. It's a good idea to keep the iced lemon loaf cake well covered so that it doesn't take on the odor of any other food you may have in your fridge.
A loaf cake recipe from scratch
It can be so easy to just grab a box of cake mix when the cake cravings hit, but it really doesn't take much longer to make a cake from scratch. They always taste so much better and isn't that the beauty of baking? Making something delicious from raw ingredients?
Loaf cakes like this and my Gingerbread Loaf Cake also make great gifts around the holidays for friends and family. Wrap them in some cellophane with a gift tag and some ribbon and you have the perfect homemade food gift!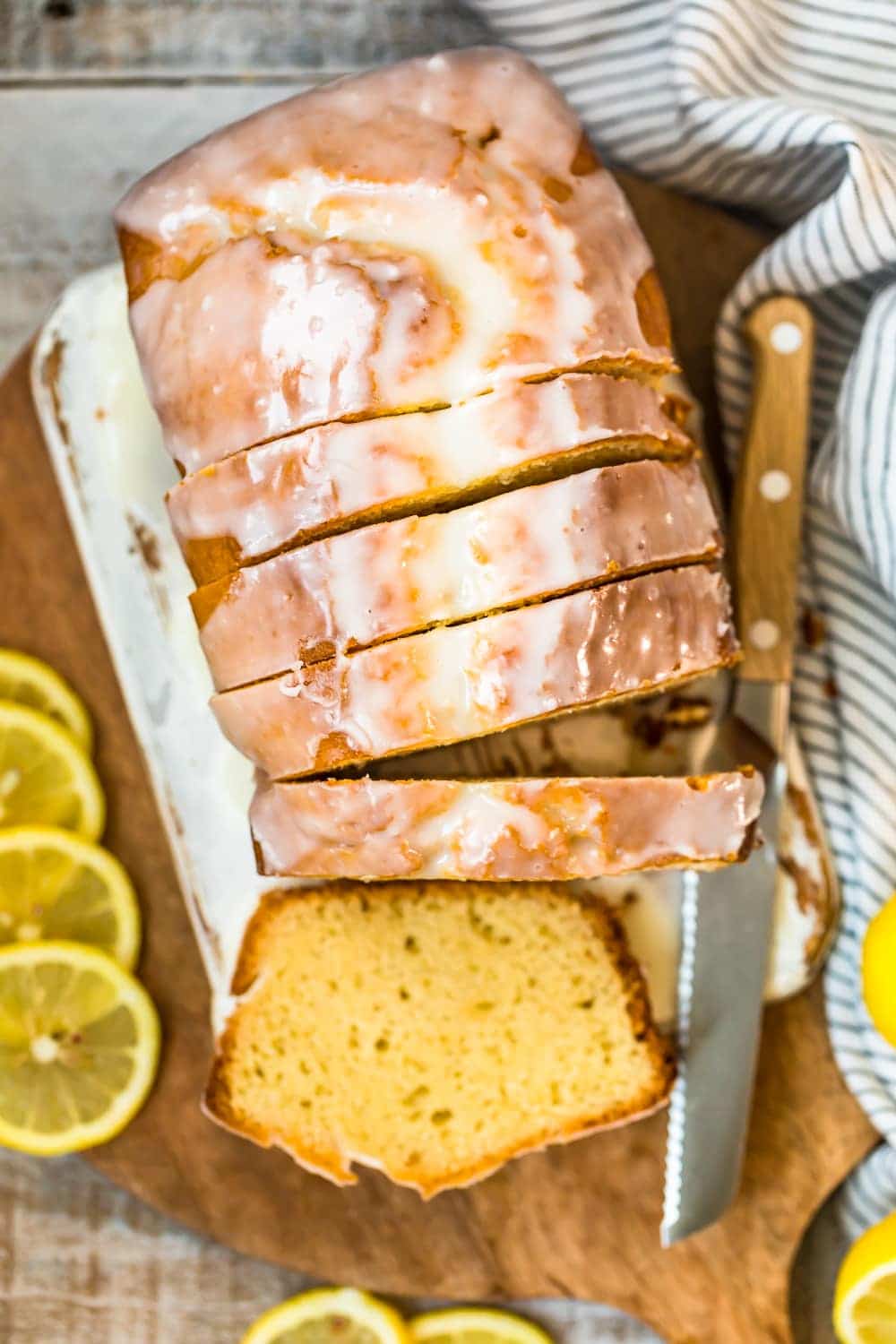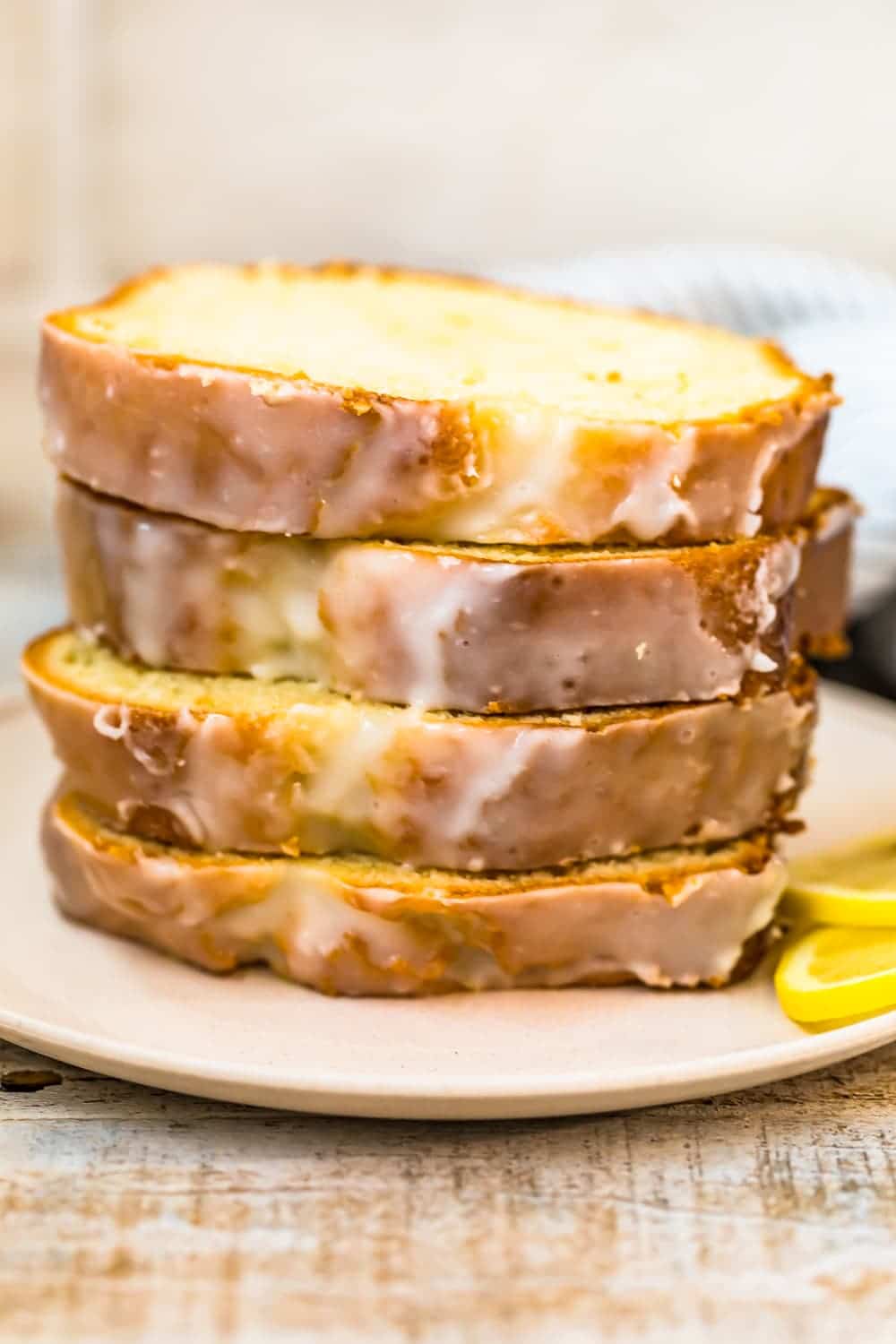 Top Tips To Make This Lemon Loaf Cake Recipe
Be sure to line your tin with parchment for easy removal.
The cake will take around 60 minutes to bake, check for doneness slightly before this time by inserting a toothpick into the loaf; if it come out clean it's done.
Allow the cake to cool slightly before adding the lemon syrup.
Be sure that the cake has fully cooled before icing it.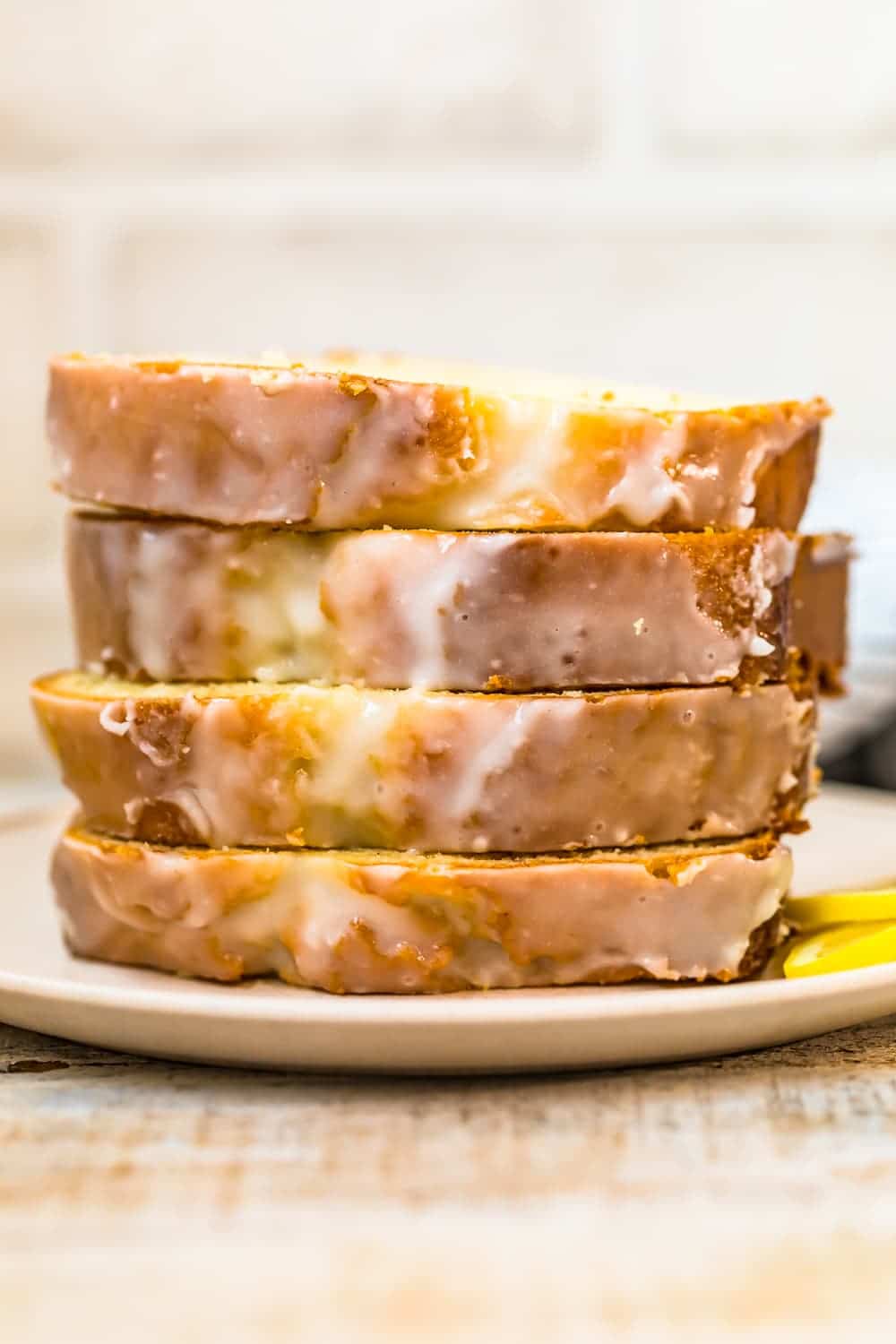 For more tasty cake recipes: