Free up some stovetop space this holiday season with Instant Pot Mashed Potatoes! Smooth, buttery, fluffy mashed potatoes are made in the pressure cooker in just thirty minutes. I like to use goat cheese to give them a little something special!
What's in this Instant Pot Mashed Potatoes Recipe
We're adding goat cheese and half n half into these potatoes to make them super creamy and cheesy. They're melt-in-your-mouth delicious!
Potatoes: Yukon Gold potatoes are the very best to use for this recipe.
Water: To cook the potatoes with.
Butter: It needs to be unsalted and adjusted to room temperature.
Goat Cheese: This will also need to be softened to room temperature, so be sure to leave it out on the counter with the butter.
Half-N-Half: This helps to create the best creamy consistency! You can use heavy cream instead, but note that your mashed potatoes will be more dense.
Salt and Pepper: To taste. Also, note that freshly cracked black pepper will create the very best flavor.
PRO TIP: Be sure to warm the other ingredients before stirring them into the mashed potatoes.
What can I use instead of goat cheese?
Goat cheese has a really nice tangy sort of flavor, which I think blends in nicely with potatoes. But it also creates a really creamy texture that not all cheeses can create. If you need a substitute, cream cheese, ricotta, or soft feta are your best bets!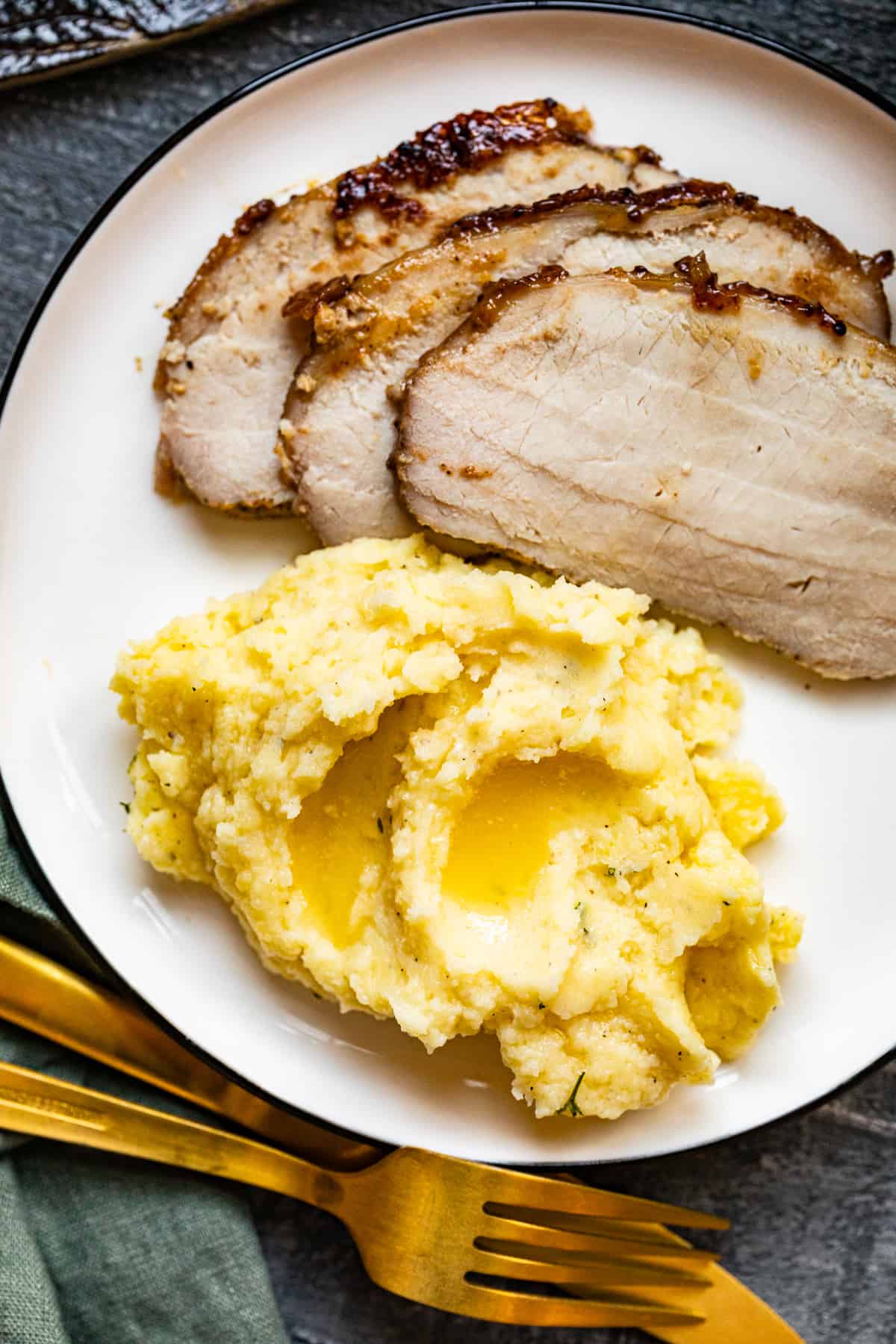 What potatoes are best for mashed potatoes?
For classic mashed potatoes, I like to use Yukon Gold. They have a great texture when cooked and mashed, and get nice and creamy. Russet potatoes are another good option.
How can I prevent mashed potatoes from drying out?
If your potatoes get dry before serving, add a splash of half an half and stir. Keeping them warm will also help prevent drying out.
Can I make mashed sweet potatoes in the Instant Pot?
Yes! This recipe works with any type of potato. But for more detailed instructions, I recommend using this Instant Pot Mashed Sweet Potatoes recipe instead.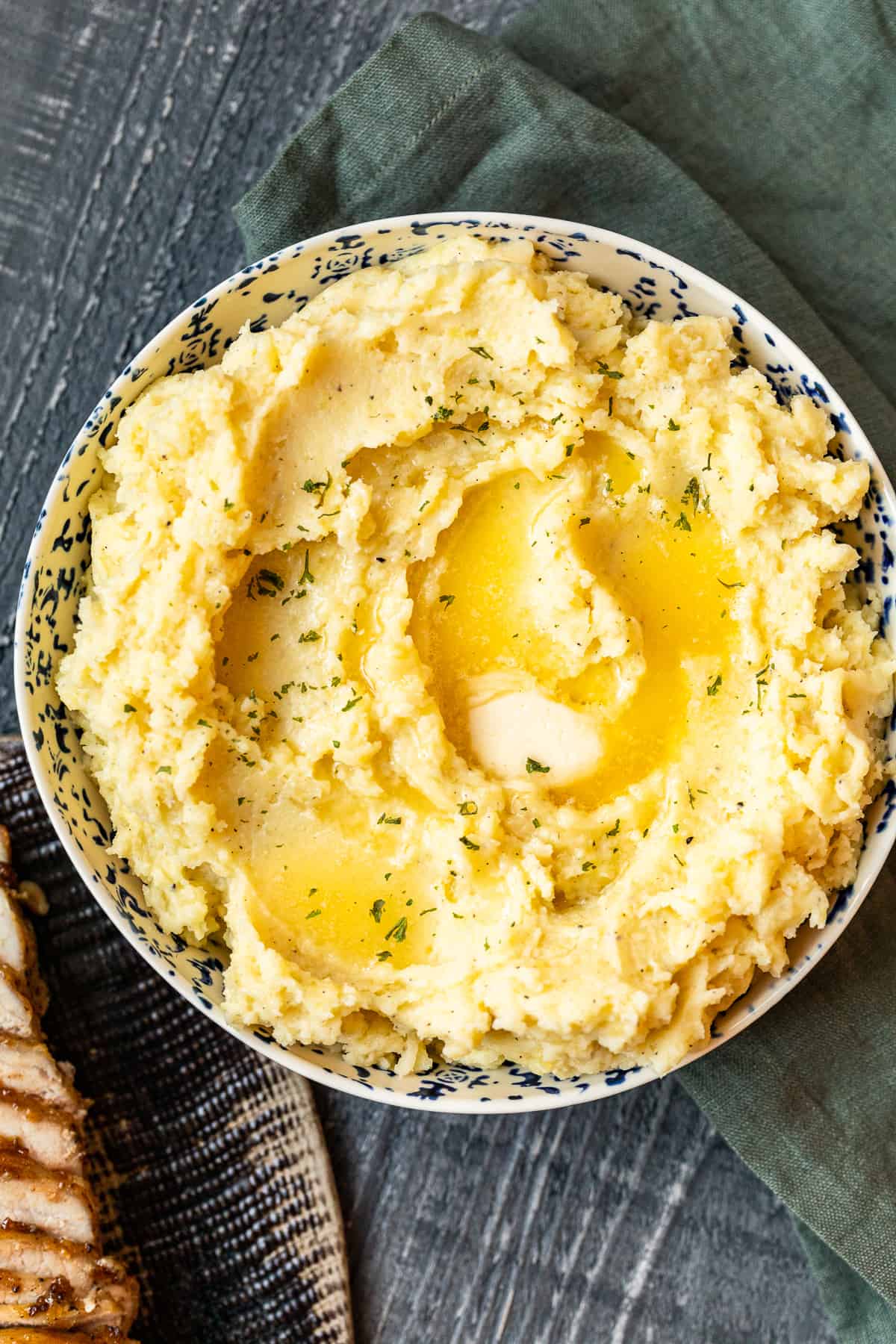 How to Store/Reheat
Homemade mashed potatoes will stay fresh for up to 4 days in the fridge. Just make sure to let them fully cool to room temp prior to storing in an airtight container.
How to Freeze
Once cooled to room temperature, you can freeze creamy mashed potatoes for up to 1 month. Let the dish slowly thaw in the fridge for a few hours prior to reheating.
Serving Suggestions
These easy mashed potatoes go with absolutely everything. I can't think of one dish I wouldn't serve them with! They pair well with chicken, beef, pork, turkey, and even seafood. I love them for the holidays too, because they work with lots of other side dishes.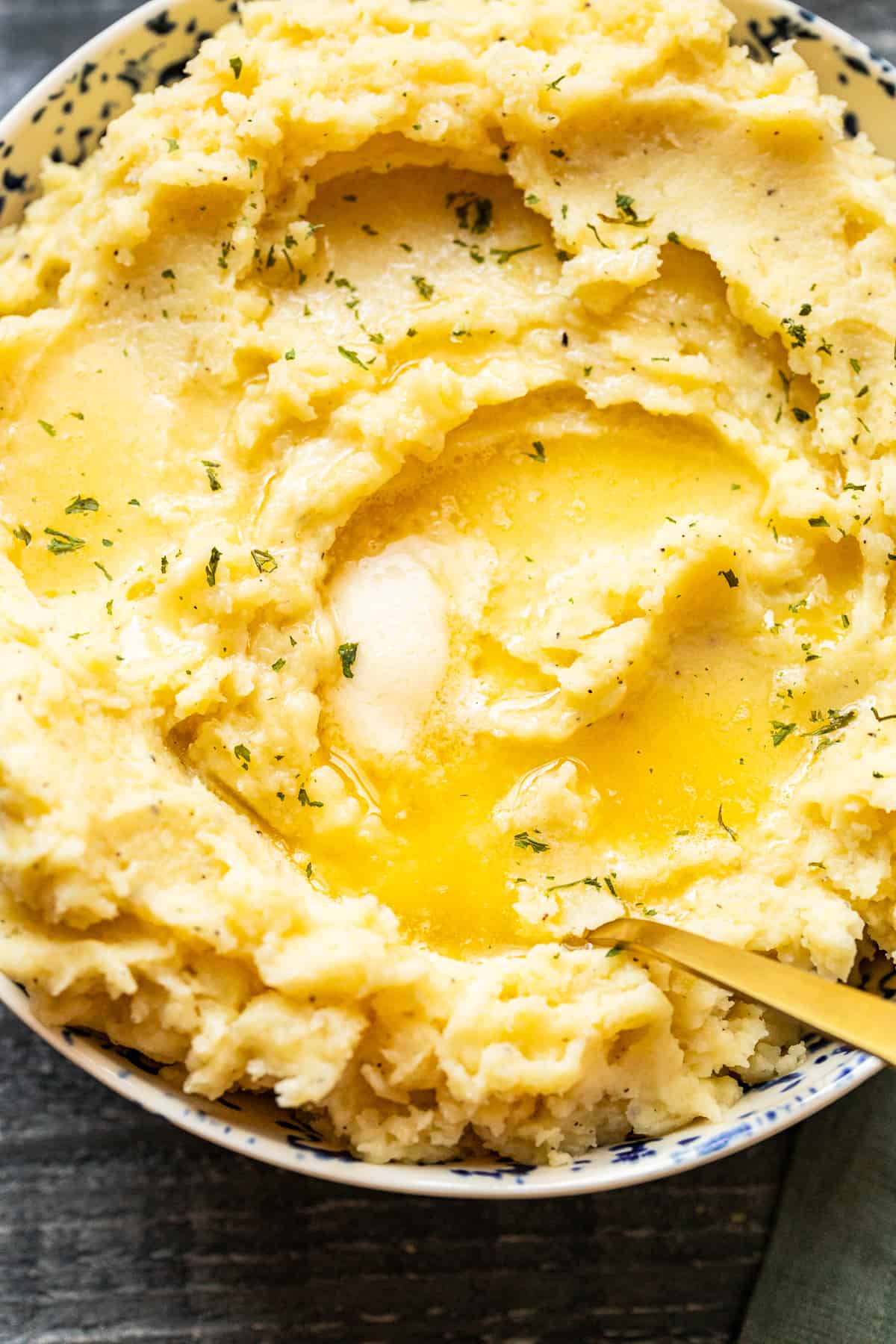 More Holiday Side Dish Recipes We Love