This caramel sauce recipe is simply to die for! Soft and silky, it's perfect for topping all kinds of desserts from ice cream to apple pie. It stays soft, is easy to make and you can even make it ahead of time.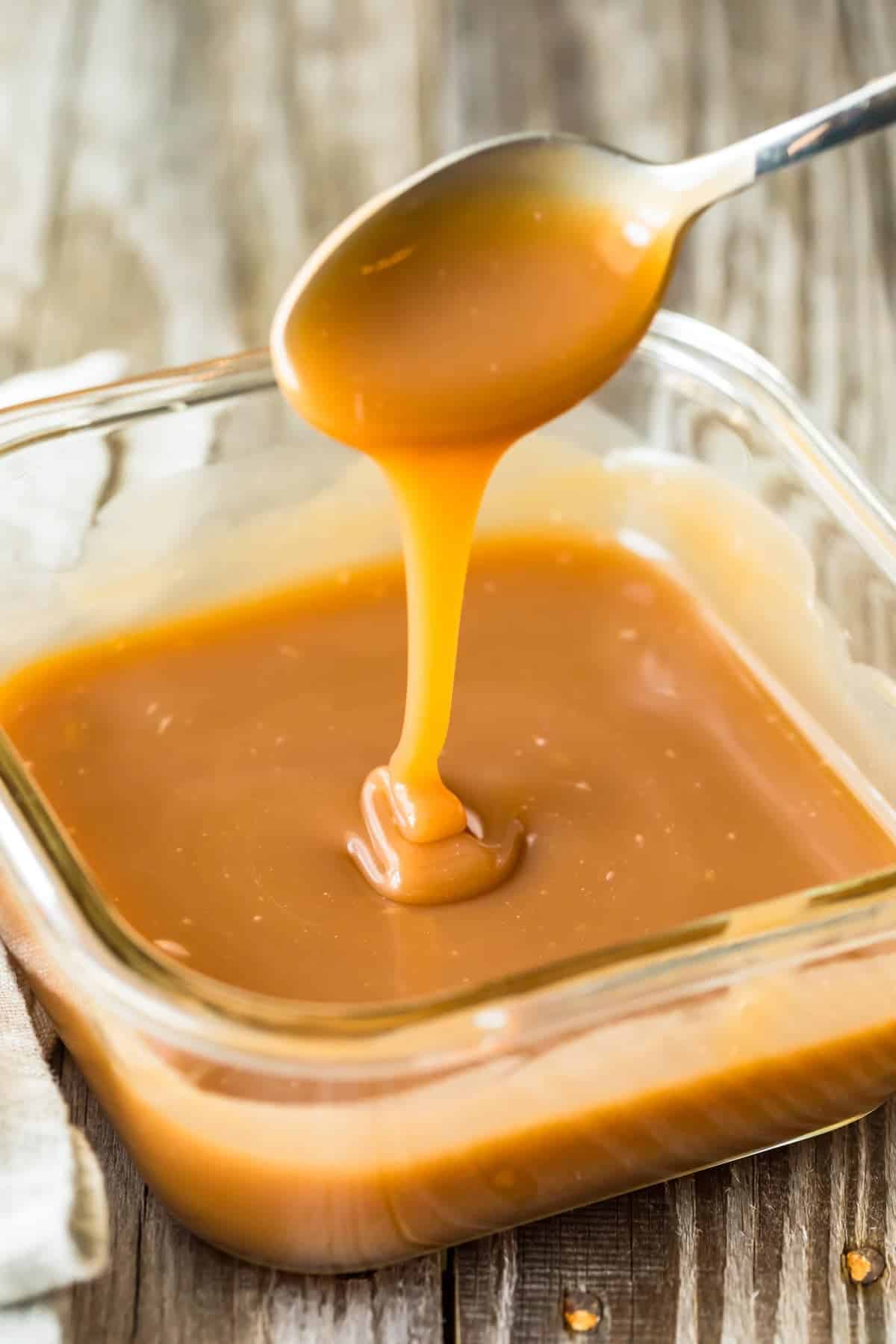 When it comes to topping desserts, caramel sauce is a must! This stay soft caramel sauce is so indulgent as is a great way to elevate all of your sweet treats!
How to Make This Caramel Sauce Recipe
In a medium, heavy-bottom saucepan set over medium-high heat, combine sugar, ¼ cup water and corn syrup; stir to combine.

Cook, without stirring, until mixture turns a golden, straw-color, 6-8 minutes.

Reduce heat to low and cook, swirling the pan occasionally, but not stirring the sugar/water, 2-5 minutes.

The caramel is done when an instant-read thermometer registers 360°F and the mixture is a light amber color.

Remove the mixture from the heat. Quickly, and very carefully, whisk in the butter. Again, carefully and quickly, add the cream and salt, and continue whisking until the sauce is smooth.

Cover the sauce, loosely, with a paper towel to absorb steam and to avoid forming a crust while it cools. Allow the caramel sauce to cool completely before storing in an airtight container in the fridge.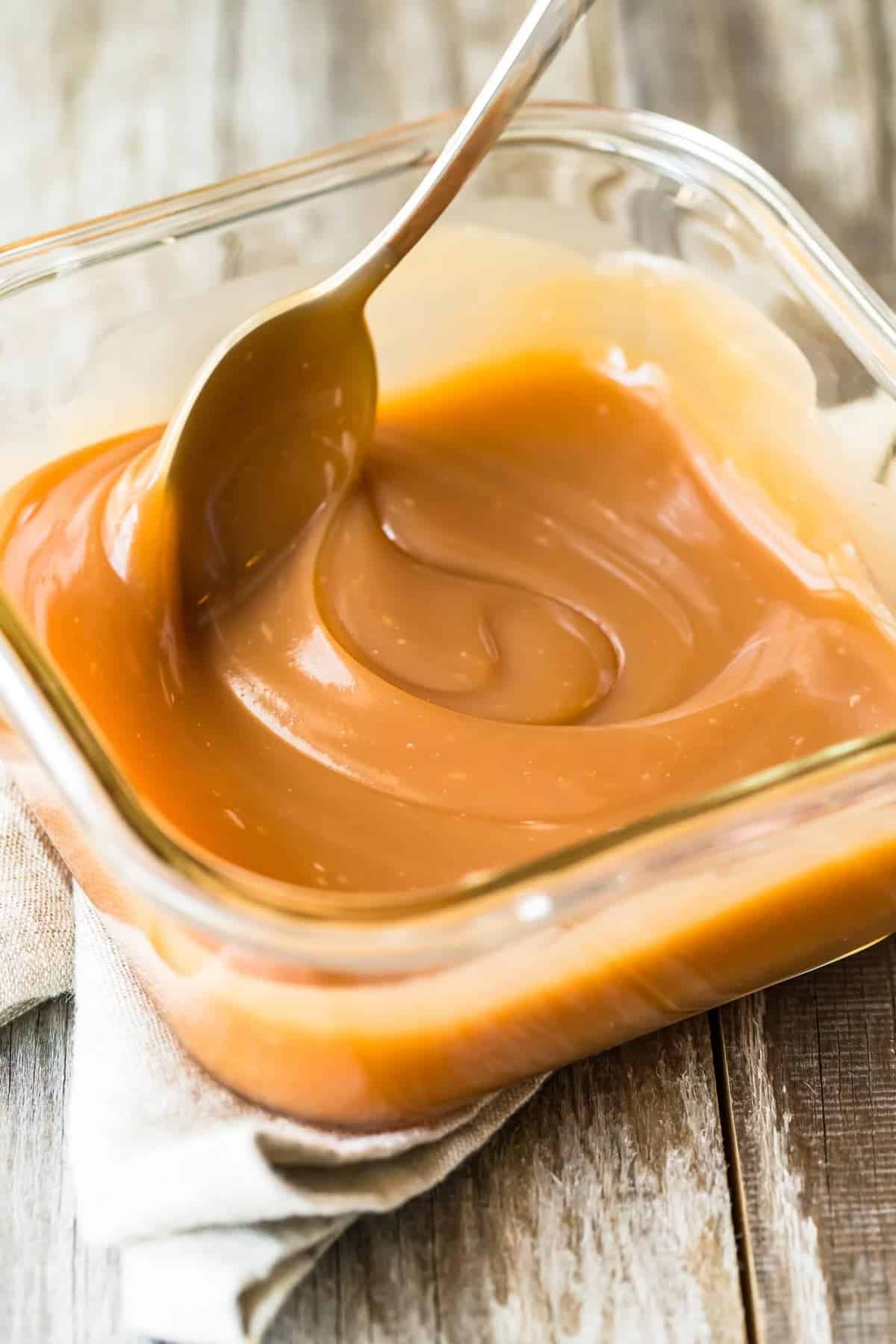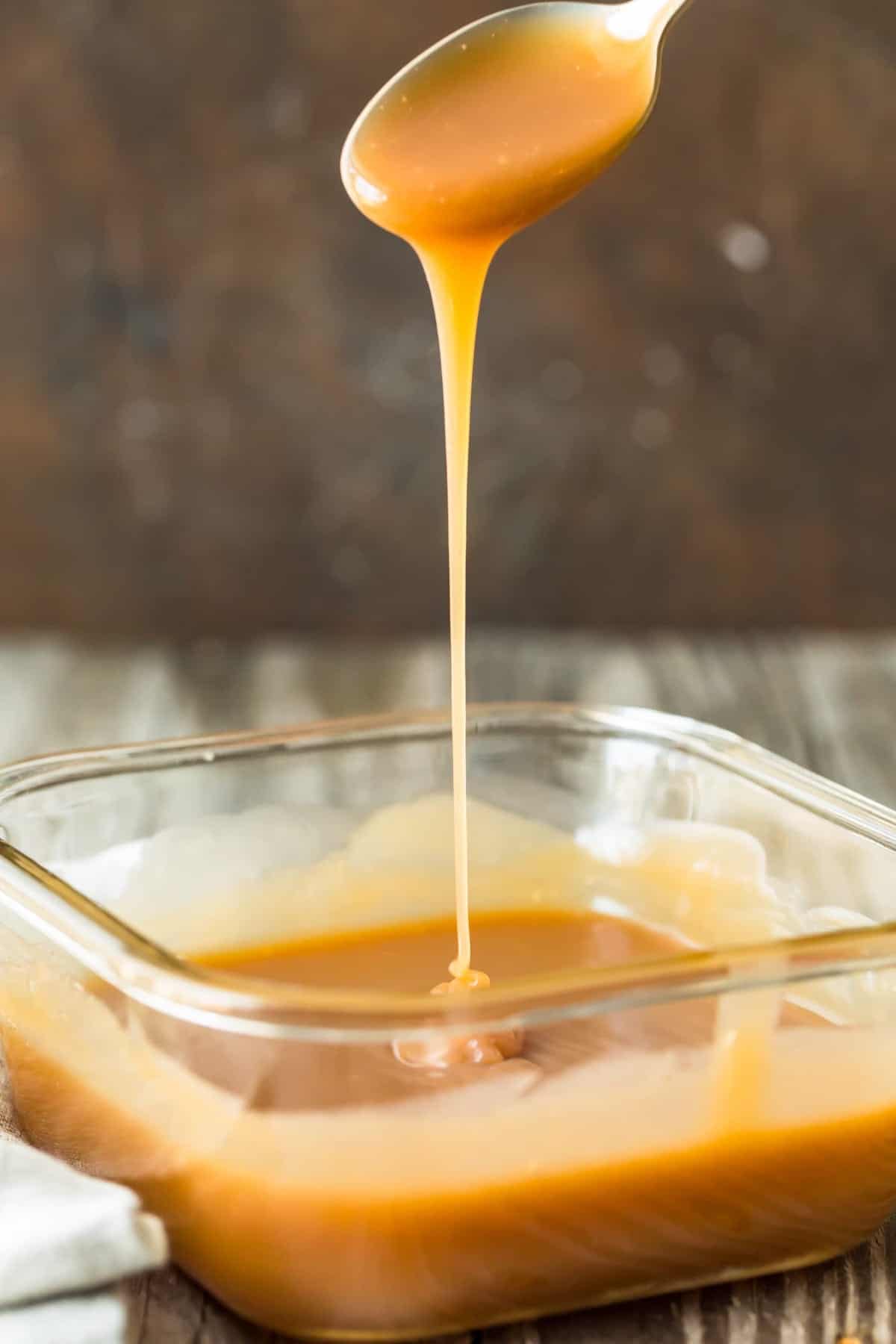 What do you use caramel sauce on?
This sauce can be used with so many desserts! It of course is AMAZING on ice cream, but you can also use it to drizzle over pies, cakes, cheesecake and even cookies! I also love to dip apple slices in it! Be sure to check out these recipes that are asking to be topped with this awesome caramel sauce:
You can make this soft caramel sauce recipe ahead of time!
Once you have made the sauce, let it cool to room temperature and place it in an airtight jar and it will be good for up to two weeks. When ready to use the sauce, microwave it at 50% until warm and stir well before serving. This recipe makes a whopping 16 servings, so be sure to store the leftovers and enjoy later in the week!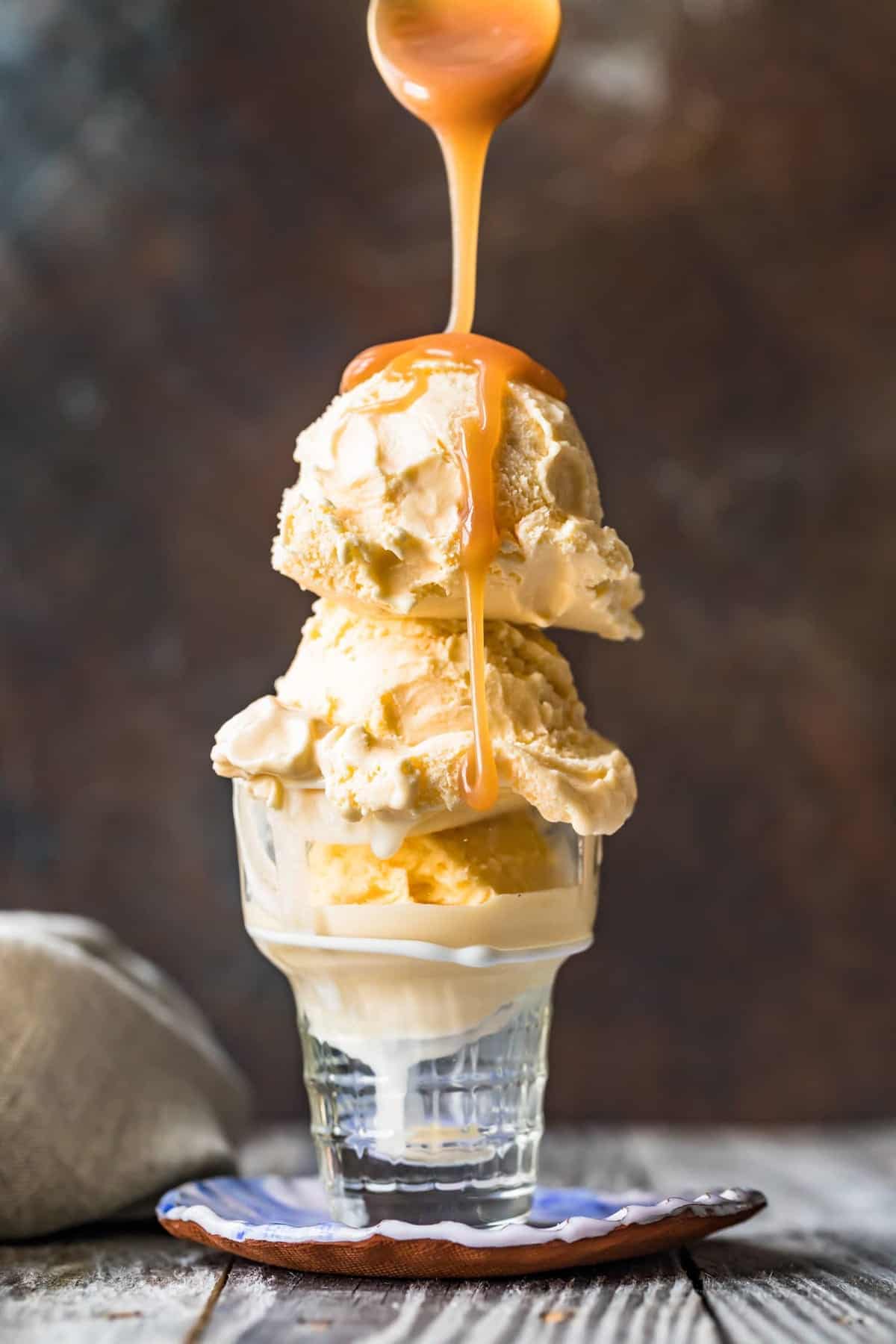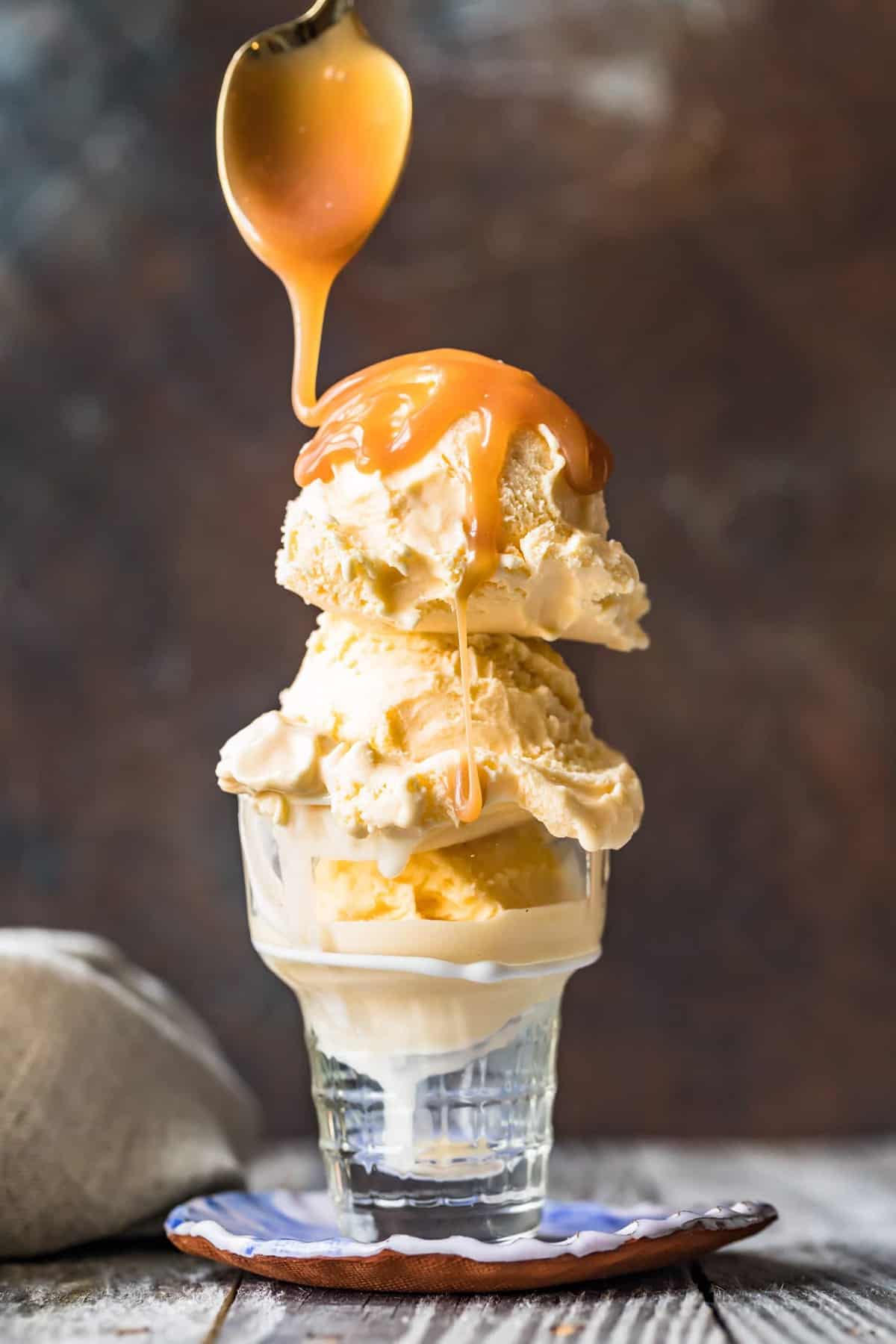 Salted caramel sauce recipe
This isn't a salted caramel sauce, but it is easily made one if you prefer! Just use the sauce as-is, and sprinkle with desired amount of flake or fine sea salt or kosher salt.
Why is my sauce grainy?
When making this caramel sauce, you want to stir it as little as possible – stirring can cause sugar crystals to form. If you sauce does become grainy, you can try adding half a teaspoon of lemon juice.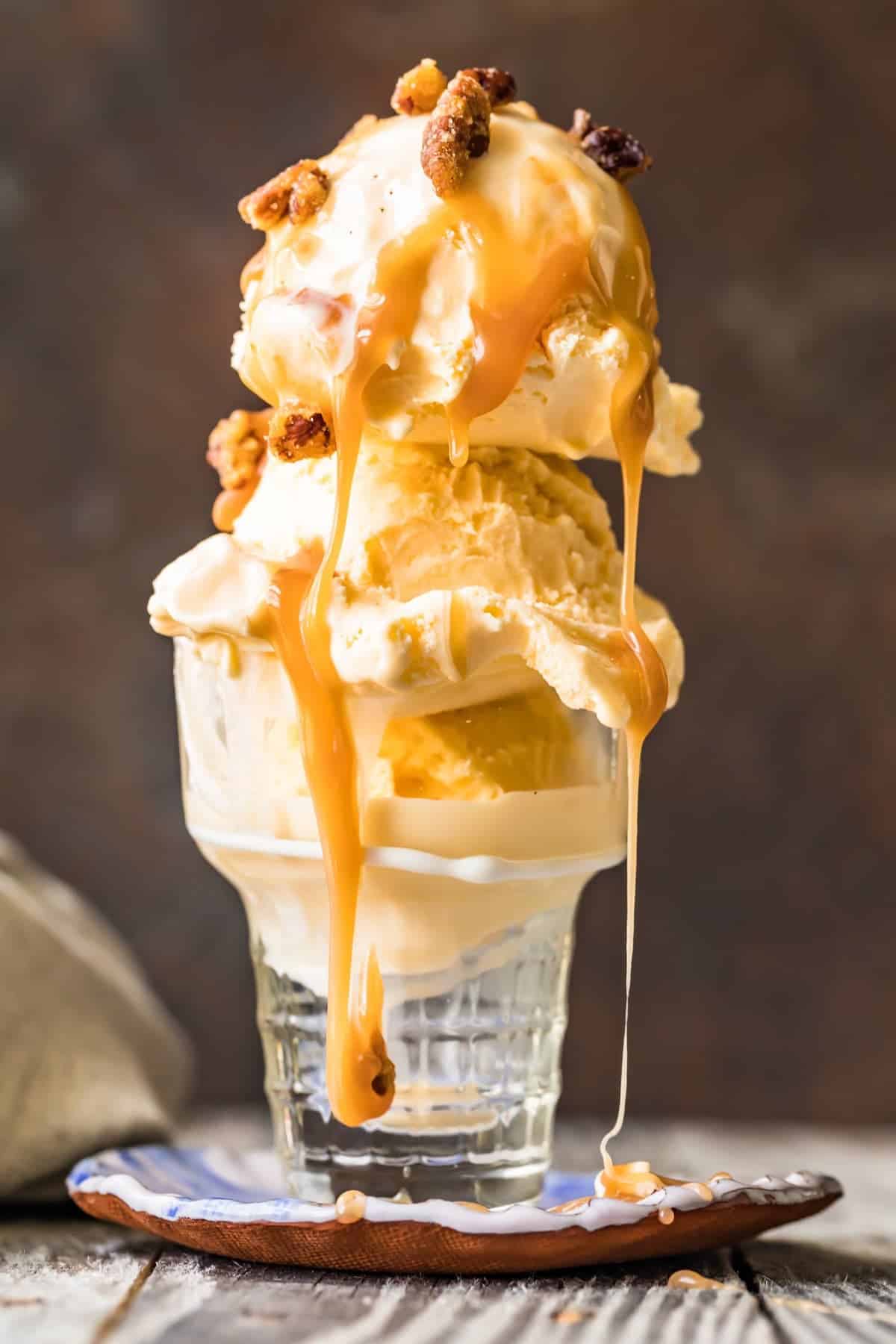 Top Tips to Make This Caramel Sauce Recipe
Stir the sauce as little as possible so that you get a smooth consistency.
The caramel is done when an instant-read thermometer registers 360°F and the mixture is a light amber color.
When cooling the sauce, cover it with a paper towel so it doesn't form a crust.
Make ahead of time for an easy way to elevate your desserts.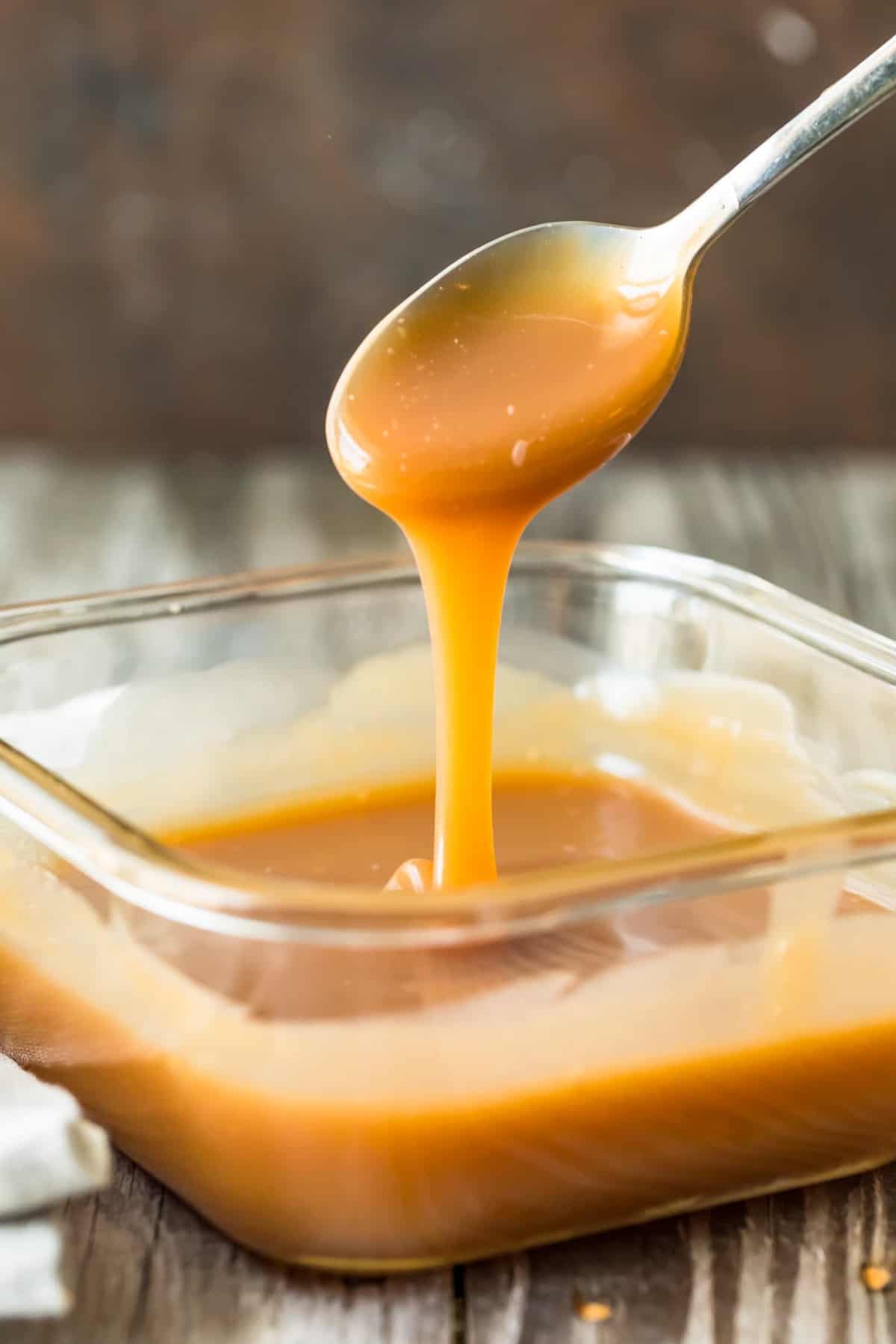 Be sure to check out these other homemade sweet sauces and syrups!