THIS POST HAS BEEN UPDATED IN 2016!! CHECK OUT THE NEW POST (AND MUCH PRETTIER PHOTOS) HERE. :)
These oven baked fajitas are so easy and so good. I could eat mexican food all day every day. It's seriously so amazing!
well, i just found my new favorite (easy) dish!! mexican food has always been one of my very favorite meals, but its no secret it can be fattening. this alternative that bakes the fajitas is SOOO GOOD, and much better for you! its also incredibly easy.
i added a few things, and took out a few things, to make it my own. i love the added cilantro…such a great addition. i also tossed the chicken in garlic cooking cream. philadelphia cream cheese makes these new cooking creams, available in all sorts of flavors. they are really good. the garlic version has just enough spice where its not overpowering…but really kicks the taste up a notch. if you don't want to go out and buy that, adding a little garlic salt would also taste great.
here are some pics of the process, the detailed recipe is below: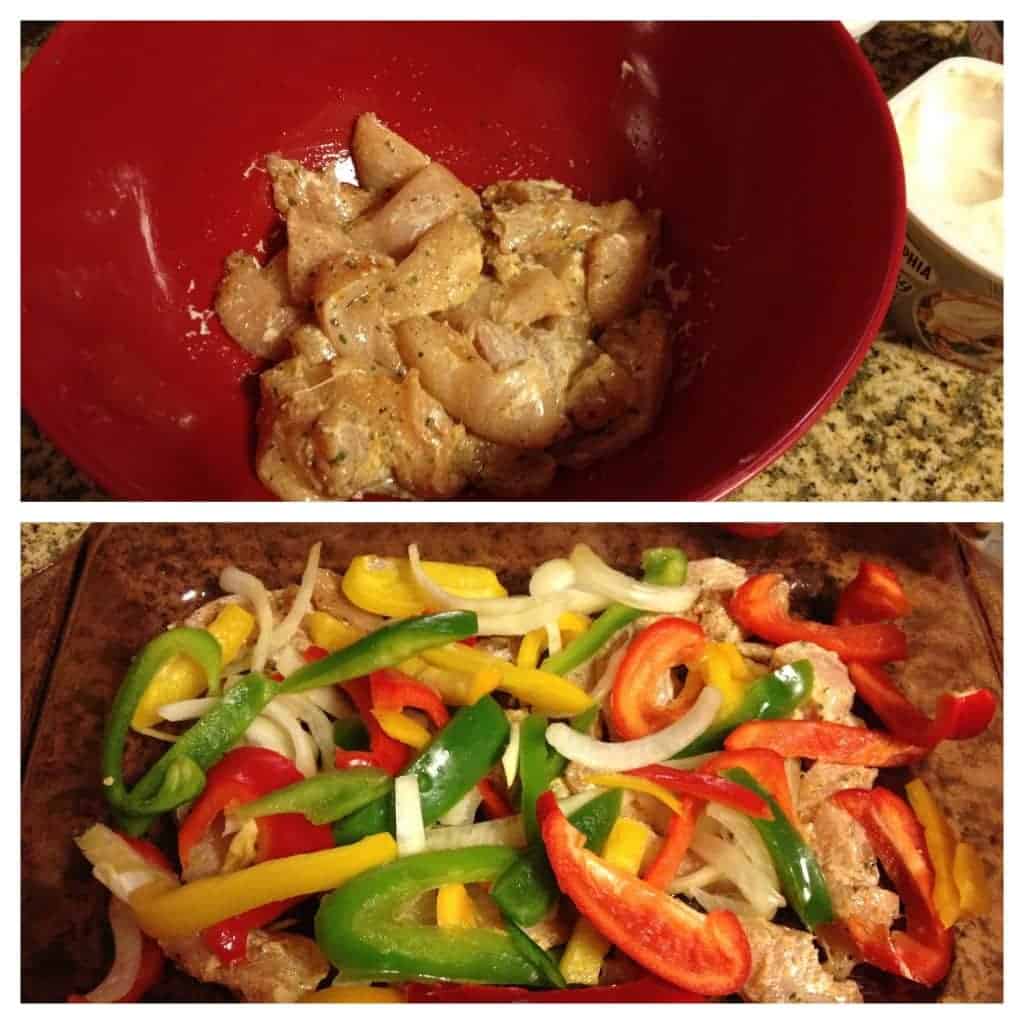 i love that this recipe is so easy. for a quick dinner, this is perfect. 5 minute prep, toss it in the oven, forget about it for 25 minutes, and dinner is served!! and this was FABULOUS as leftovers. i have eaten it for three days now. it really is so so good!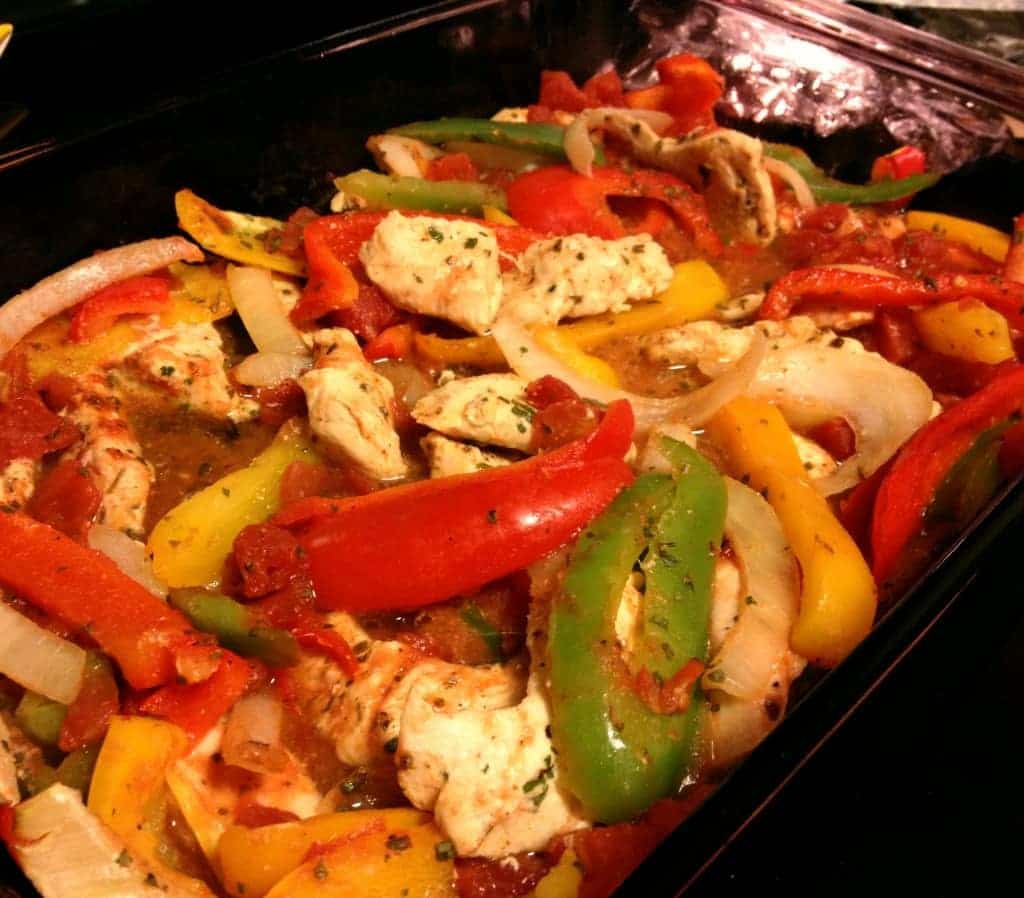 okay, i'm off to eat this for the fourth time. i hope you enjoy it as much as i did!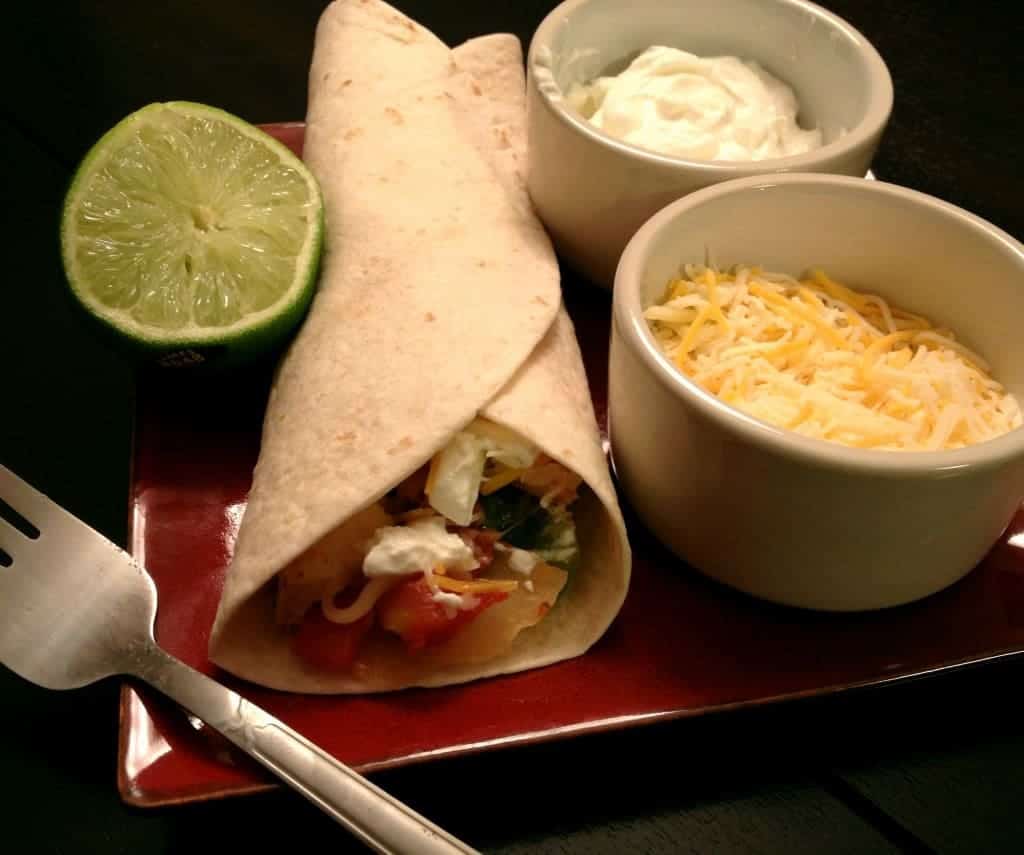 want to find a great and fun cocktail to compliment this meal?? head over to our drink page to find sangrias, spritzers, and other delicious options!!!
Be sure to try these other Fajitas recipes: