Healthy Queso is an amazing and EASY Skinny Cheese Dip Recipe that has less fat and less calories than a typical queso dip recipe. We made this healthy cheese dip with coconut milk and greek yogurt to keep things low cal while not sacrificing flavor or texture. This is our favorite healthy Cinco de Mayo Appetizer recipe!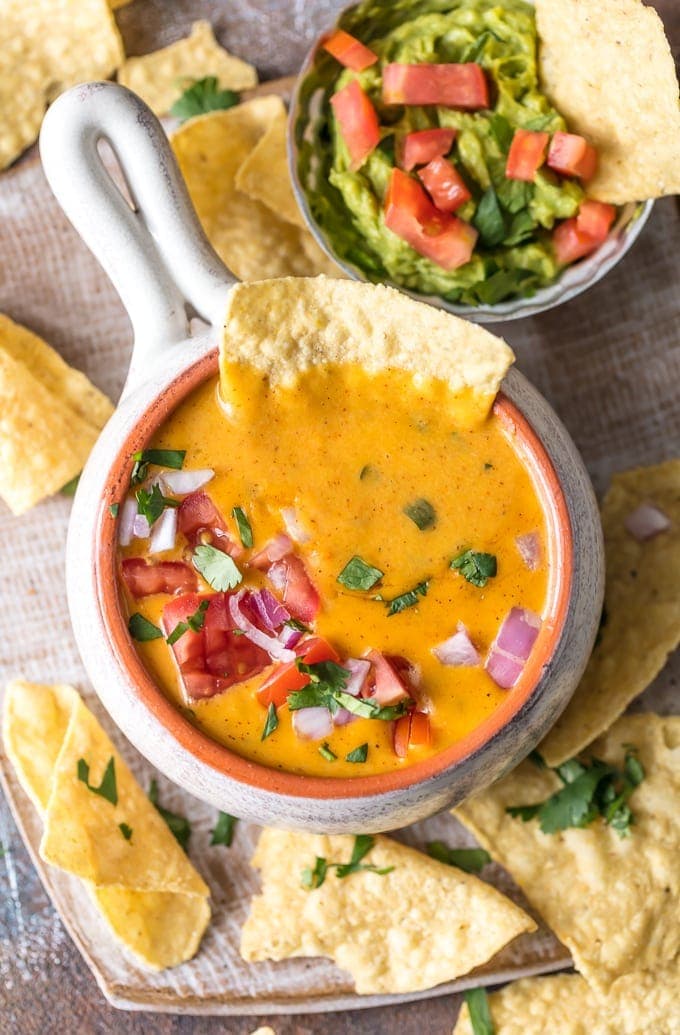 Healthy Queso Dip Recipe
This Healthy Queso is loaded with flavor but light on calories. It's our go-to guilt free option when we are craving an amazing cheese dip!
WELCOME CHEESE DIP LOVERS! I'm so happy to have you here. As you guys know, I simply can never have enough queso in my life. With Cinco de Mayo just days away I've been busy at the stove making every type of cheese dip I can think of in a mad dash to find the perfect recipe for my favorite food holiday!
This Healthy Queso Dip Recipe is lighter than a typical cheese dip (but it's still cheese, so we aren't making rabbit food here), but is still OH SO DELICIOUS. We have made it extra easy so anyone can make it and everyone can love it. That's what we do!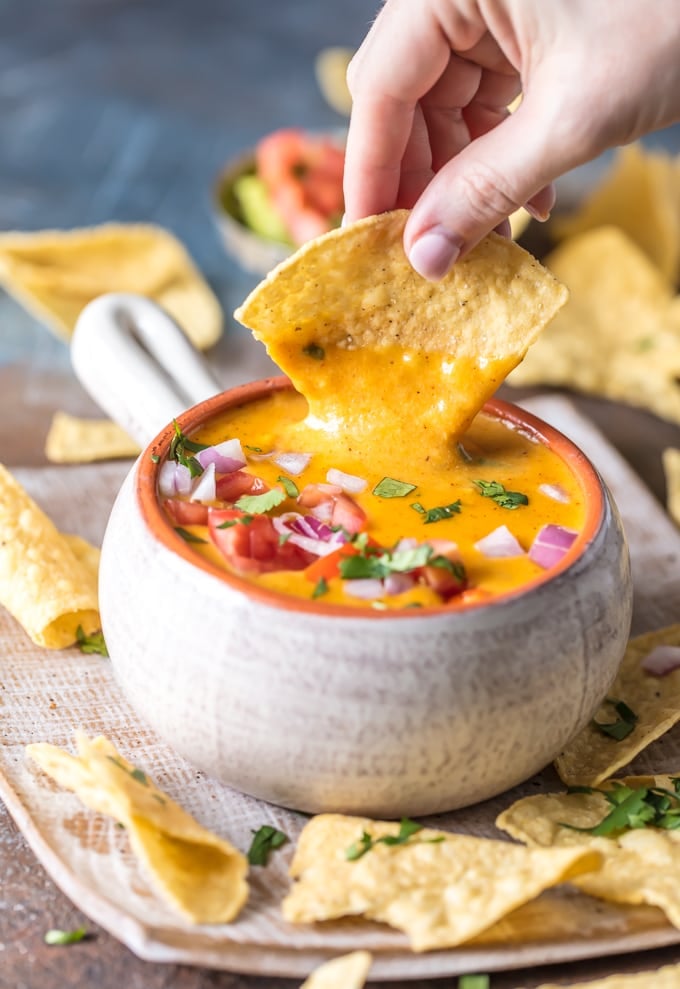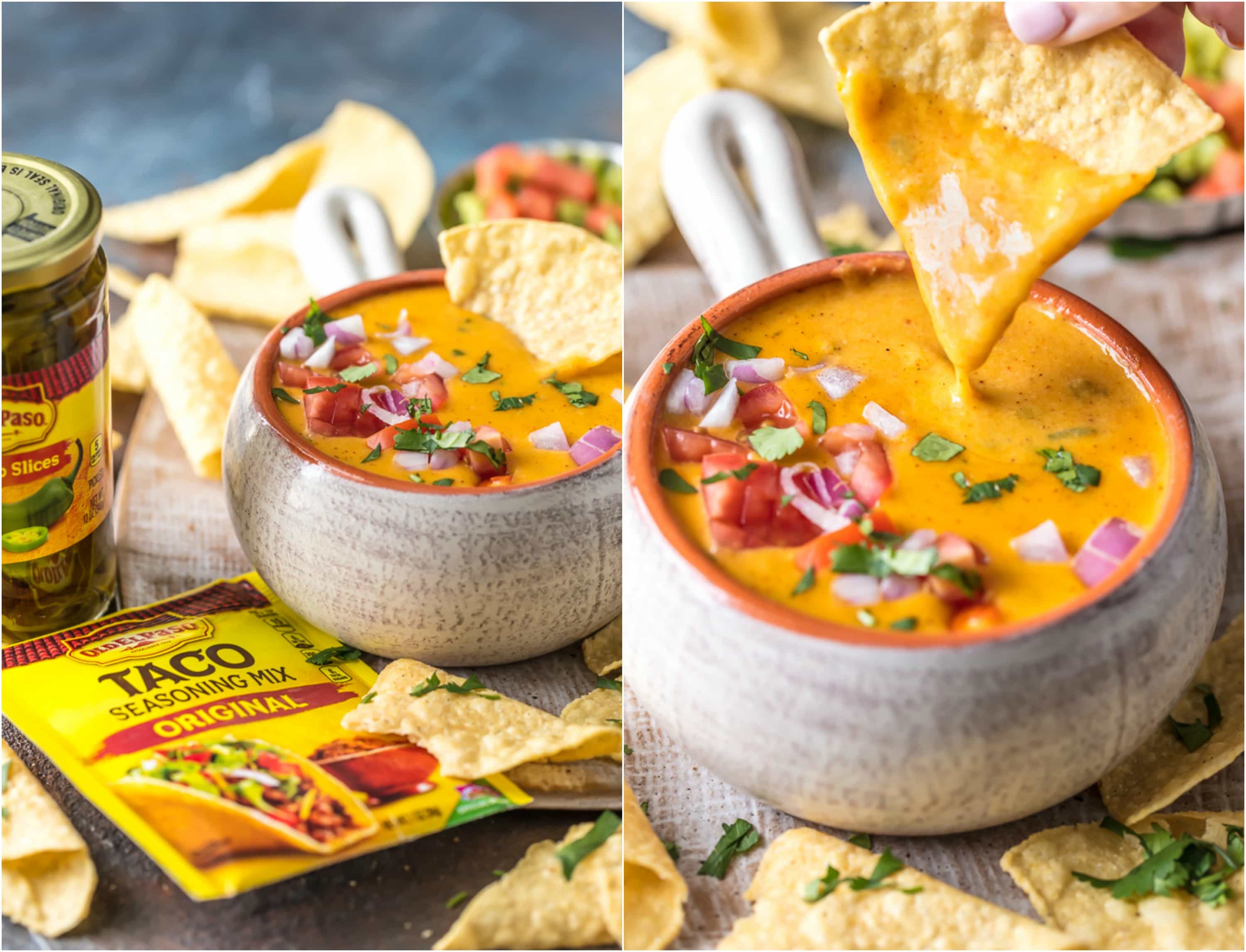 Favorite Mexican Recipes for Cinco de Mayo
I have made so many fave recipes using Old El Paso products in my time as an ambassador (3 years now!). Everything from casseroles to homemade chips to Pumpkin Pie Chimichangas! Here are some of our best Tex Mex Recipes just begging to be made for Cinco de Mayo: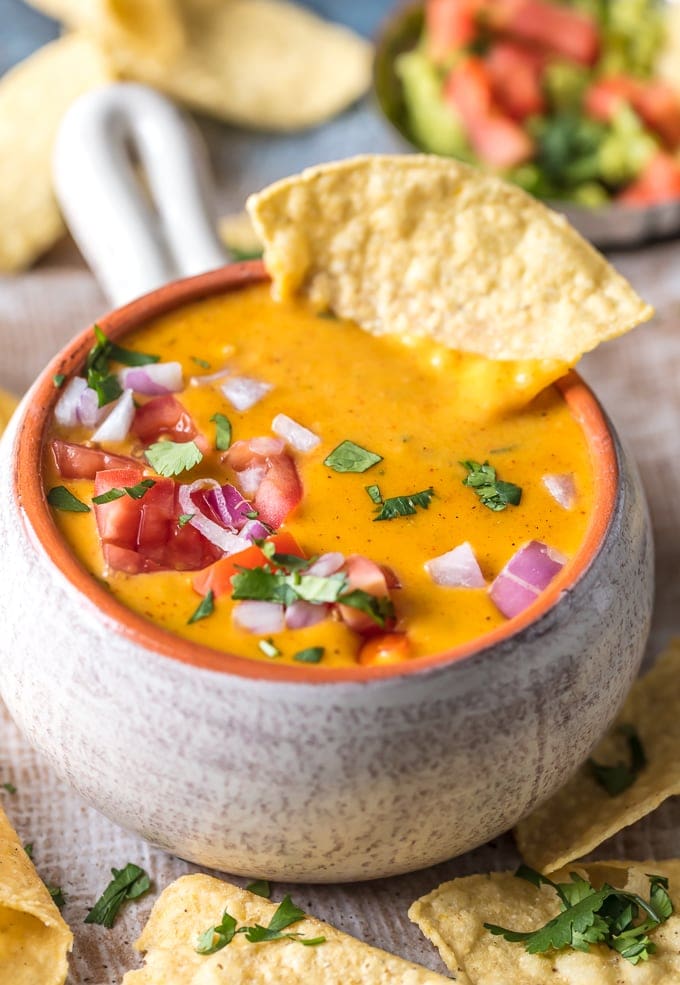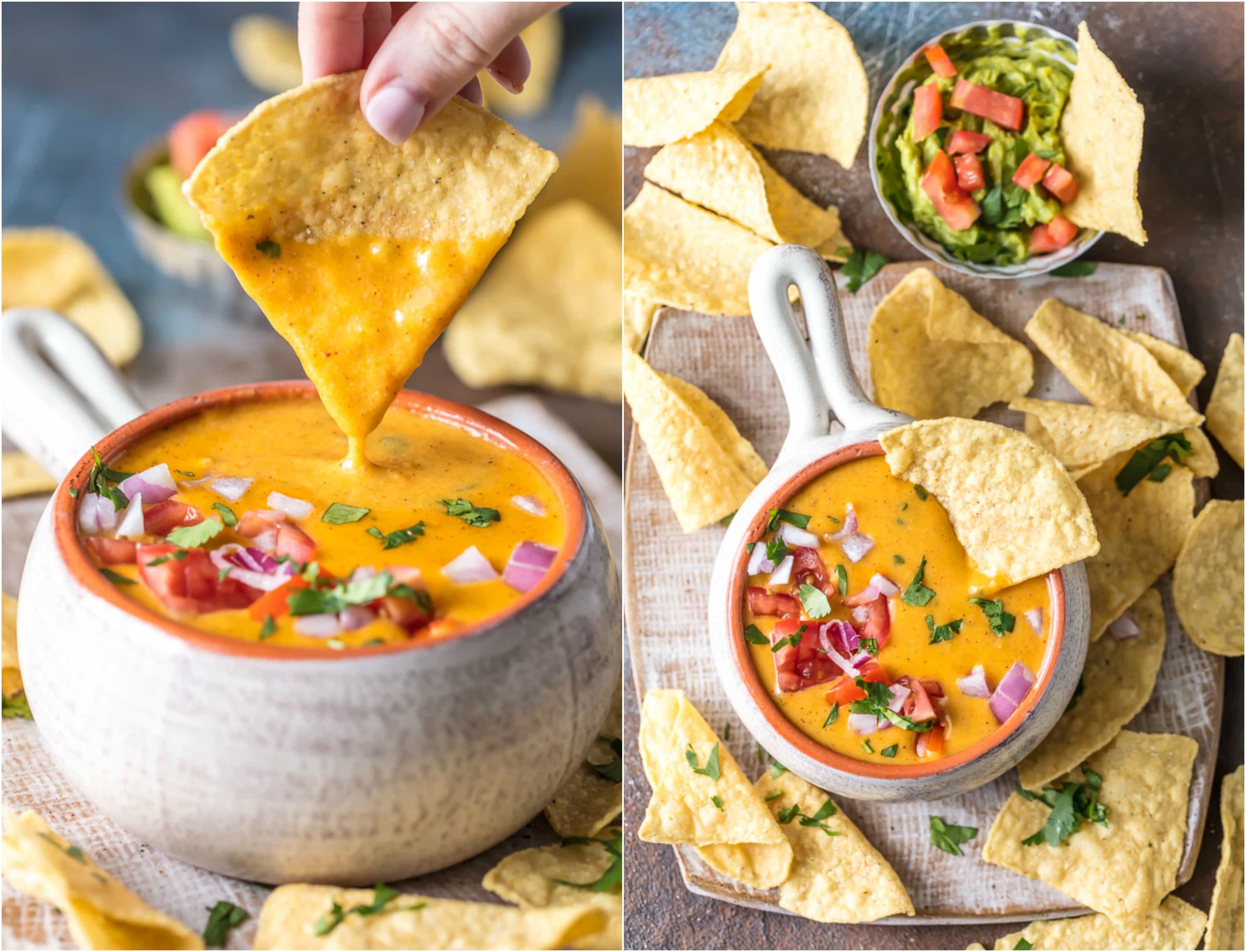 How to Make Healthy Cheese Dip
We have made this easy cheese dip recipe healthier than most by using coconut milk, greek yogurt, and less cheese than most quesos call for. The consistency and flavor is similar to a jarred cheese dip you might find at the grocery store, although it's a bit thinner and I love it served hot.
You can make this healthy queso and then keep it warm in a slow cooker for your tailgating party or Cinco de Mayo celebration! Your guests don't even need to know how much healthier it is than most! WINNNNN!
Other favorite Queso Recipes
We have something for everyone when it comes to delicious and decadent queso dip recipes! Please check these out and find one that is perfect for your family! If you're looking for a skinny cheese dip recipe, than this version in the recipe card below might be the perfect pick for you! Yes ma'am don't mind if I do! Other (equally delicious but higher calorie) favorites include:
Want even MORE hot dip recipes? Check out our Hot Dips Guide for more of our favorites!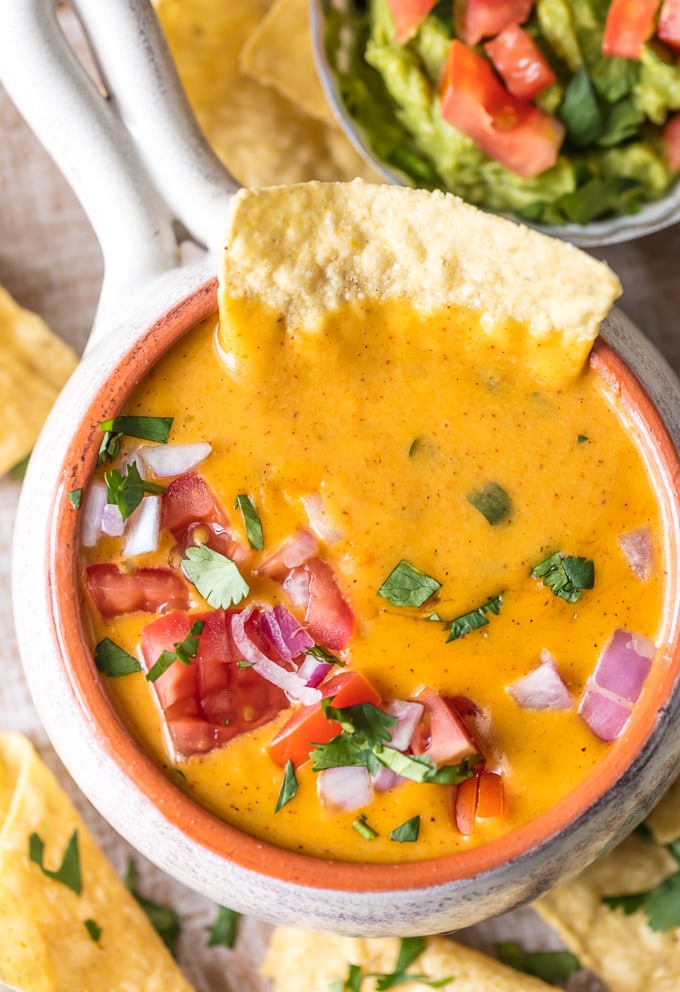 Must have additions to the perfect Cheese Dip
The ultimate queso recipe (including this HEALTHY Queso) needs a few add ins to make it extra perfect. My go-to ingredients are fresh cilantro, a real cheese, and diced tomatoes. I think those three things bring just the right amount of flavor and freshness to just about any cheese dip recipe!
What to serve with this Skinny Queso Recipe
Okay we have figured out the dip portion of your tailgating or Cinco de Mayo party, but what about the MAIN course?! This Healthy Cheese Dip Recipe pairs beautifully with other Mexican favorites like our Chicken Nachos, Chicken Quesadillas, or Sangria Pork Carnitas!
And DON'T FORGET THE MARGARITAS! Every Cinco party needs a great party drink! Our favorites are our Skinny Margarita, Best Pitcher Margarita, Grapefruit Margarita, Strawberry Margarita Punch, and Frozen Watermelon Margaritas. CHEERS!
See the recipe card for How to Make Healthy Cheese Dip. Enjoy!