With just a few ingredients on hand you'll always have the option of whipping up this light and zesty Cilantro Lime Rice.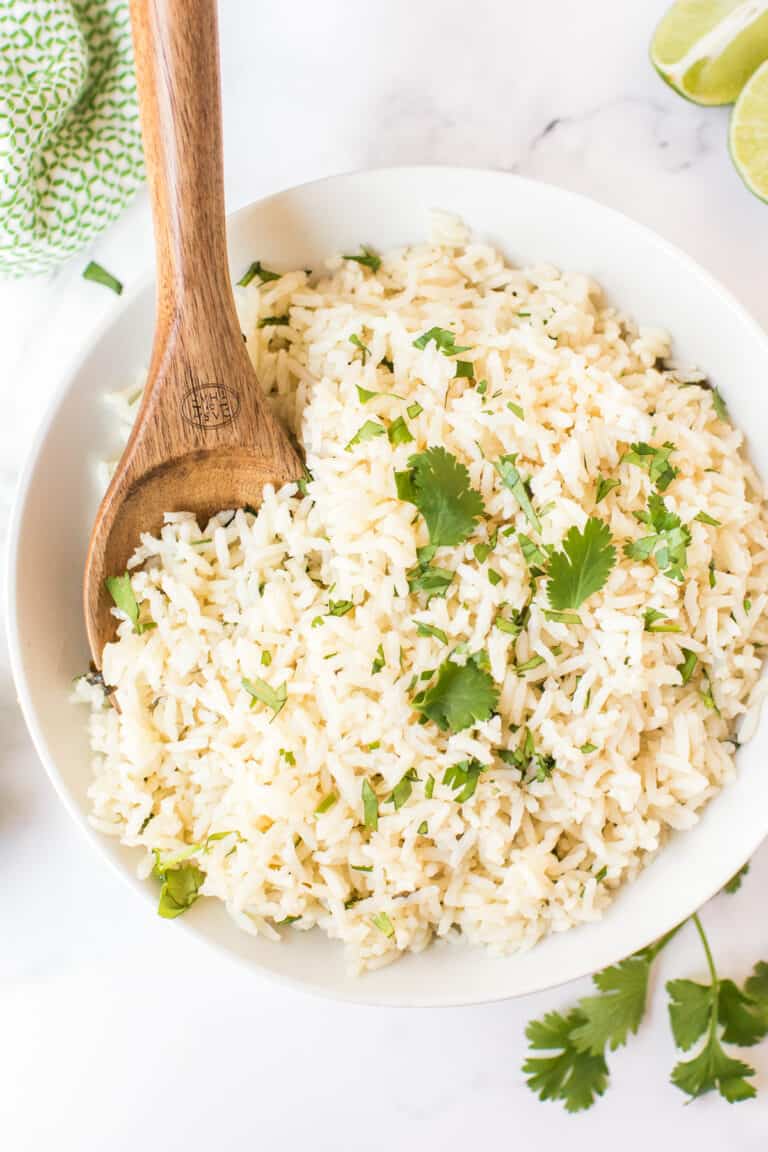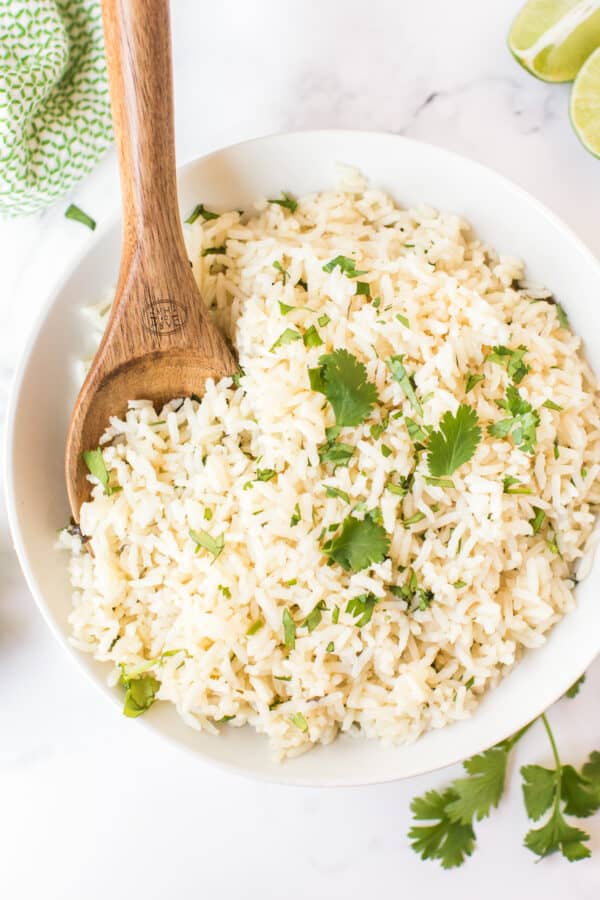 Easy Cilantro Lime Rice
Make rice the star of your meals with this delectable Cilantro Lime Rice! This rice recipe couldn't be easier, it's perfect to have in your back pocket as part of easy weeknight meals.
It's great for Asian and Mexican dishes, as well as straight up with any protein, like chicken or pork – delicious. Thanks to one of my lovely readers for sending this in!
Why this Cilantro Lime Rice is so good
Better than take out. This is an easy and delicious alternative to store bought or take out, you won't go back!
Versatile. Add an extra punch to so many dishes from burrito bowls to curries.
A fresh and delicious side. This bright and zesty dish has a wonderful freshness to it, perfect for summer!
Ingredients
Butter: I used salted butter in my cilantro lime rice for additional flavor, but you can also use unsalted butter if that is what you have on hand.
White rice: Any long grain white rice will work. I wouldn't recommend using a medium grain rice or a sticky rice for this recipe.
Lime juice: I chose to use fresh lime juice, but you can also use lime juice from concentrate to save time.
Salt
Cumin
Chicken broth
Fresh cilantro
How to make this Cilantro Lime Rice
You can jump to the recipe card for full ingredients & instructions!
In a skillet with melted butter, add in all the ingredients (reserving half the cilantro) and stir.
Bring rice to a boil, then simmer for 20 mins. Stir in the second half of the cilantro and garnish with fresh lime.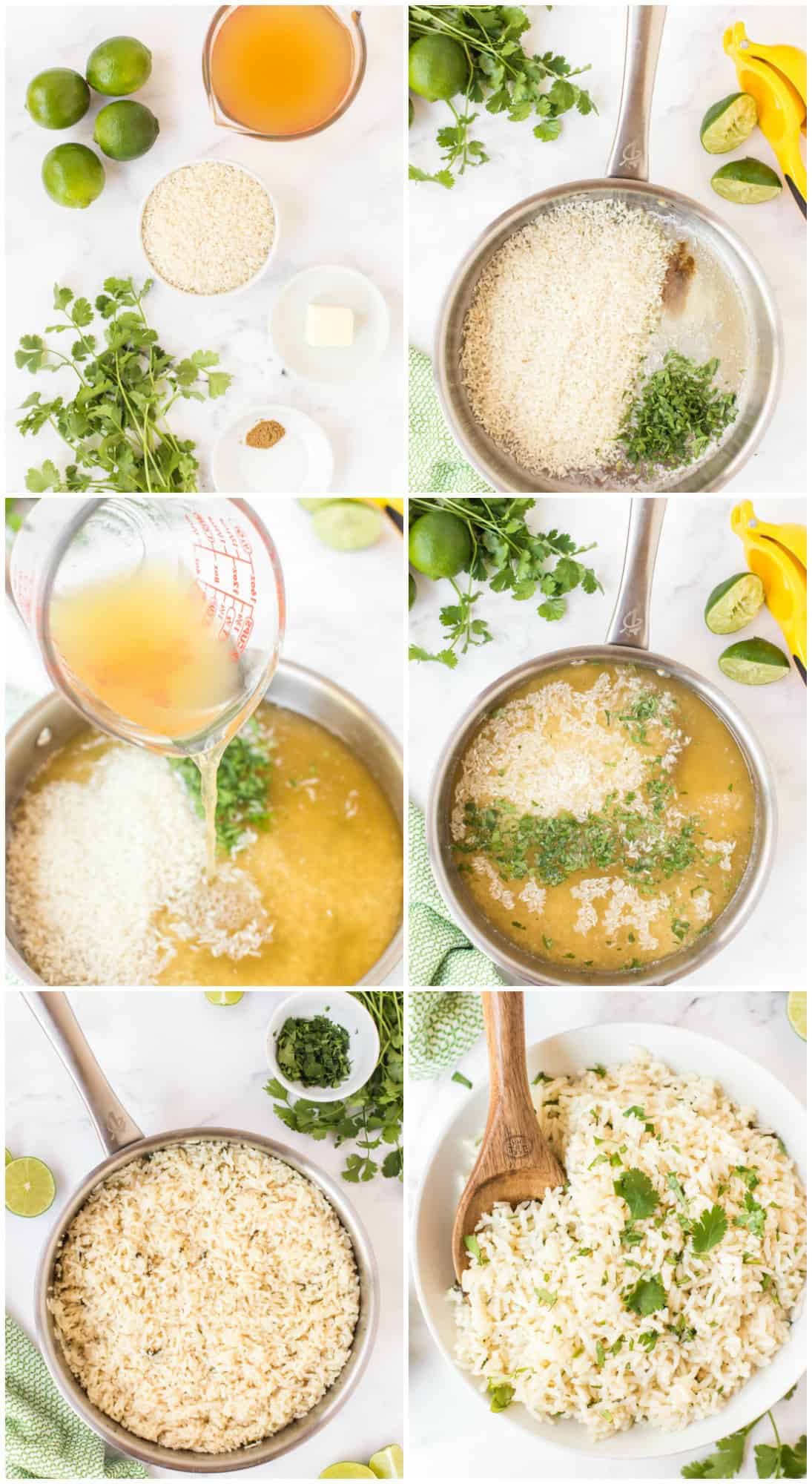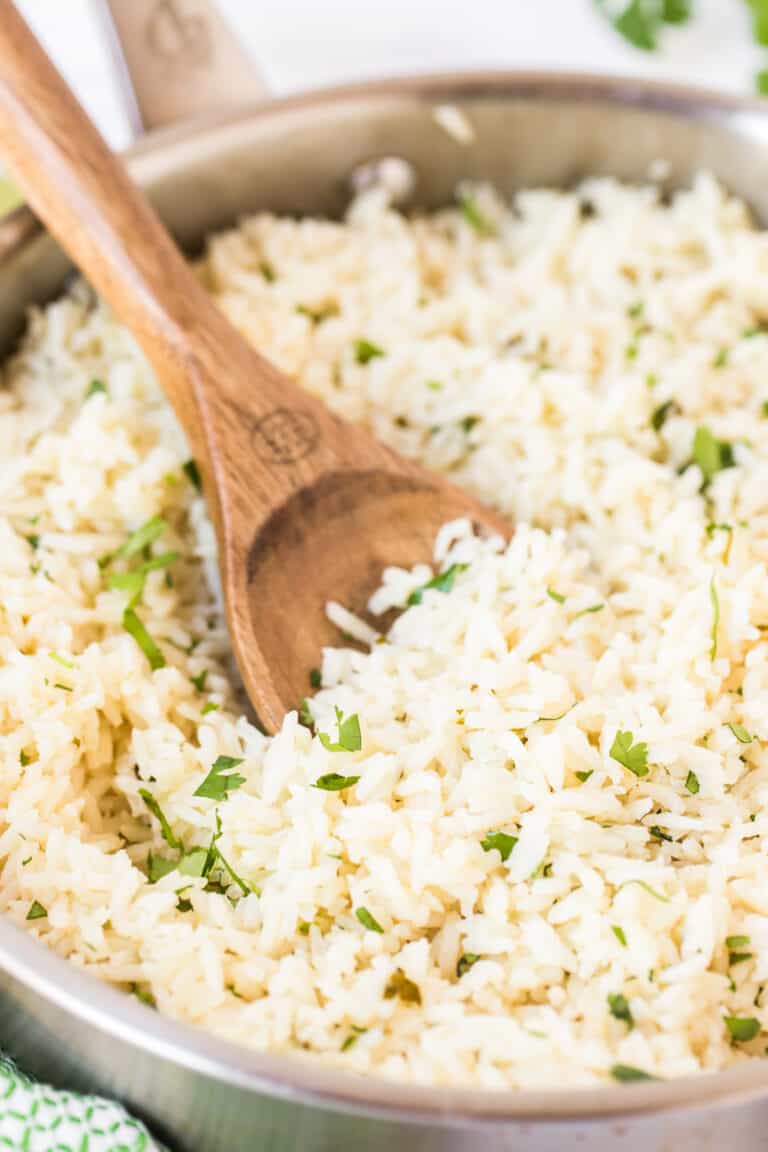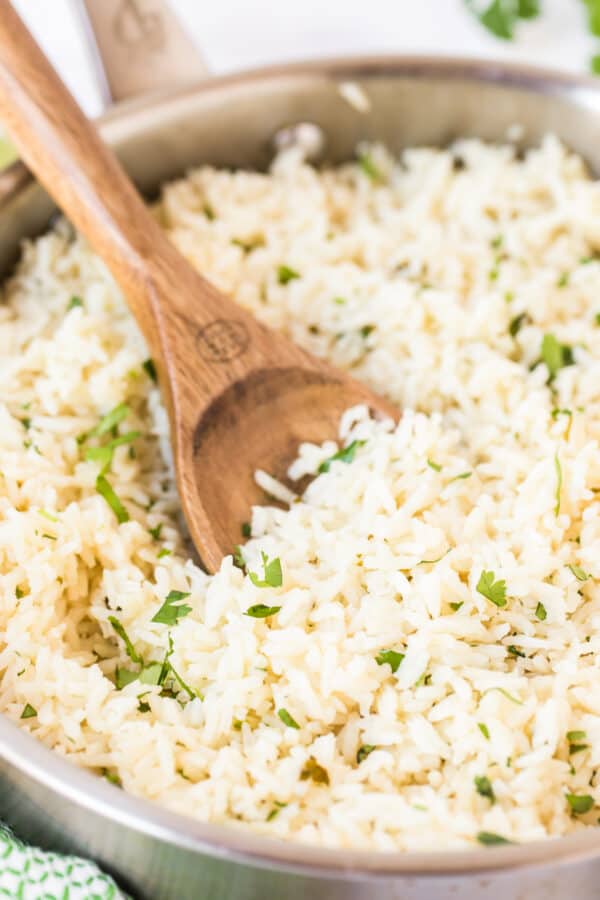 Can I use water instead of chicken broth?
You can get by using water as a base, but you'll notice quite a difference if you cook the rice in some stock. I'm using chicken broth, you can use a low sodium store bought version too.
Can I use brown rice instead of white rice?
You can! If you decide to use Brown rice for this recipe you will need to make some adjustments to the cook time and ingredients. Here are the adjustments that you will need to make:
Add 1 extra cup of chicken broth to the rice (3 ¼ cups total)
Cook your brown rice for 40 minutes instead of 20 minutes, or until cooked through.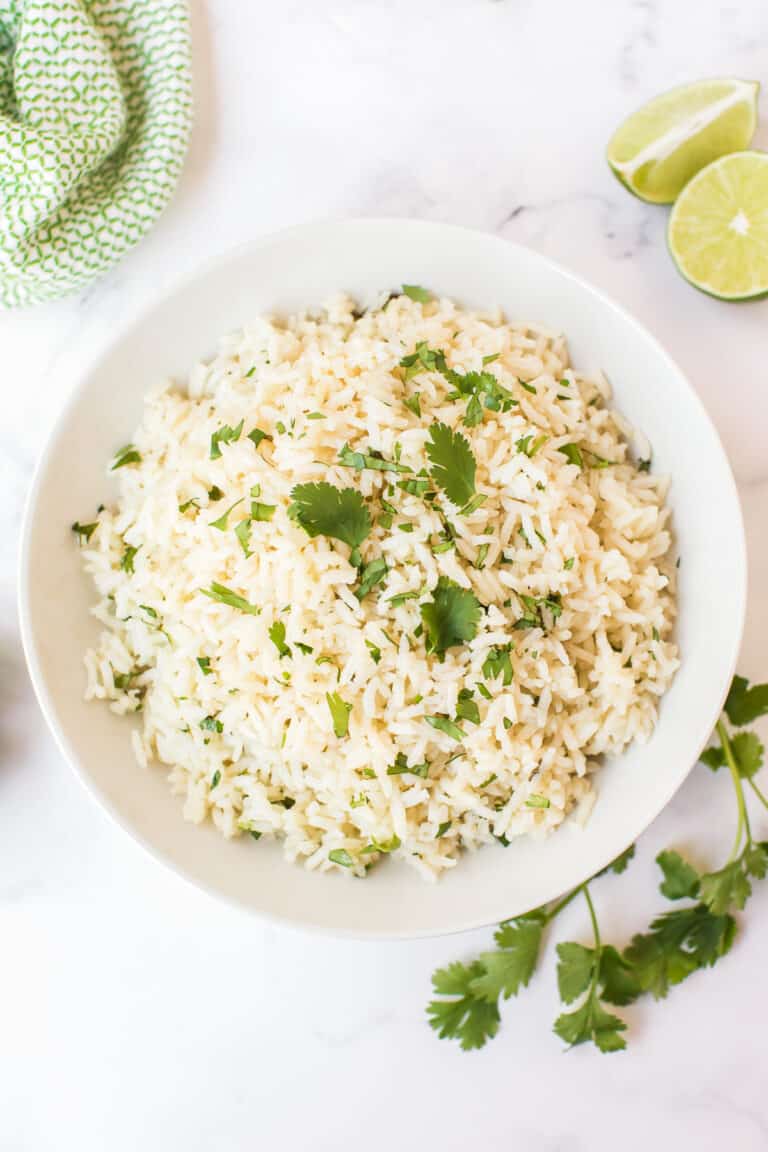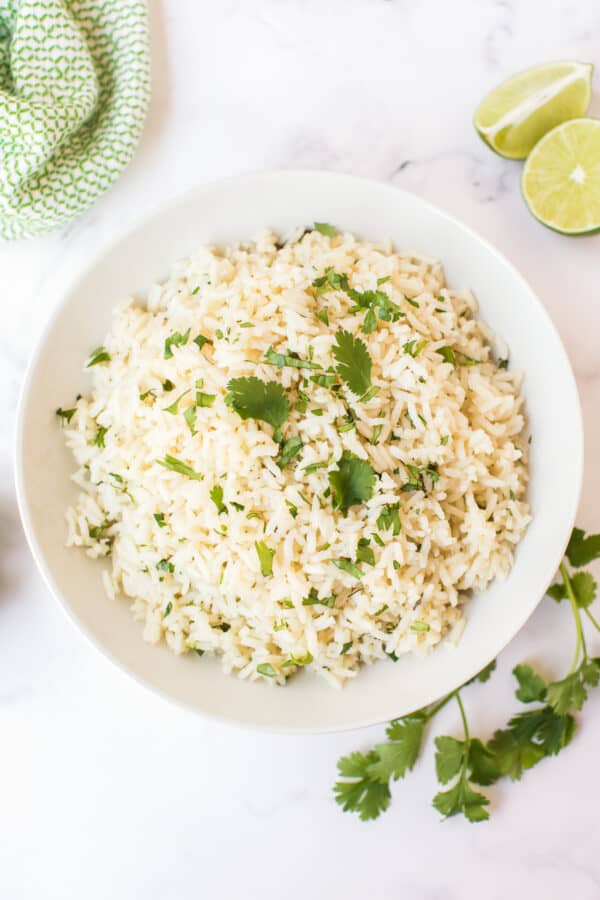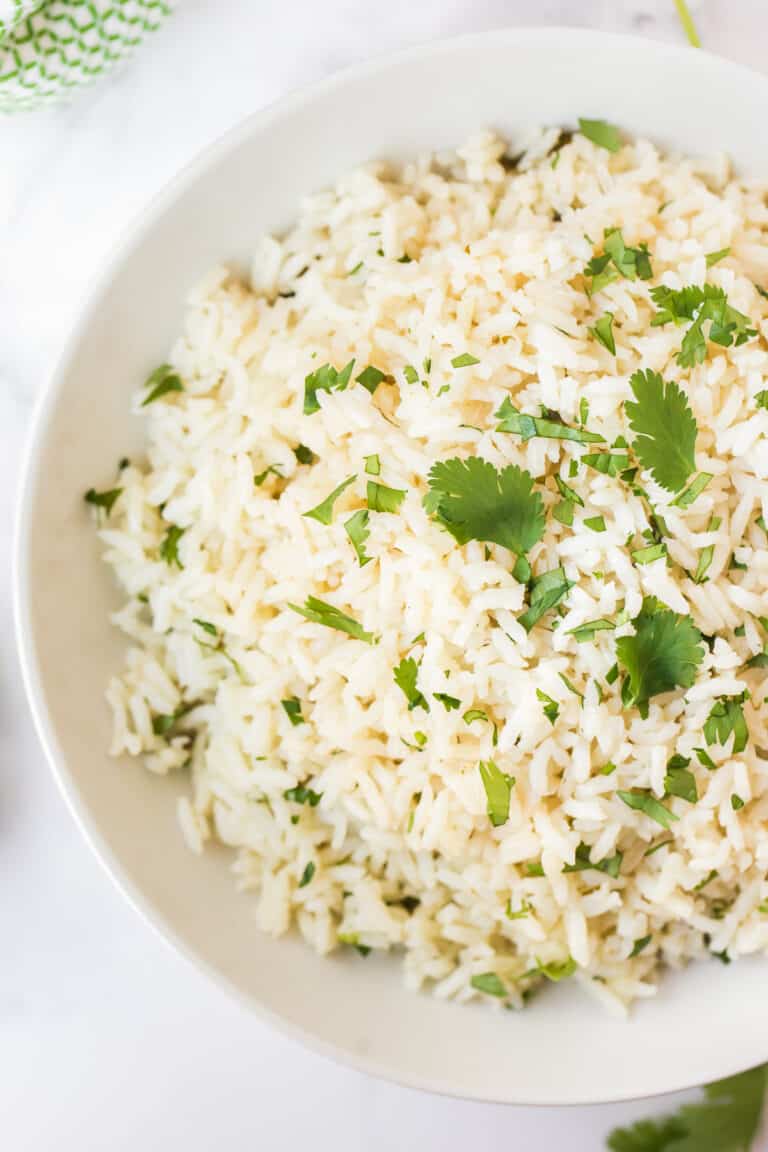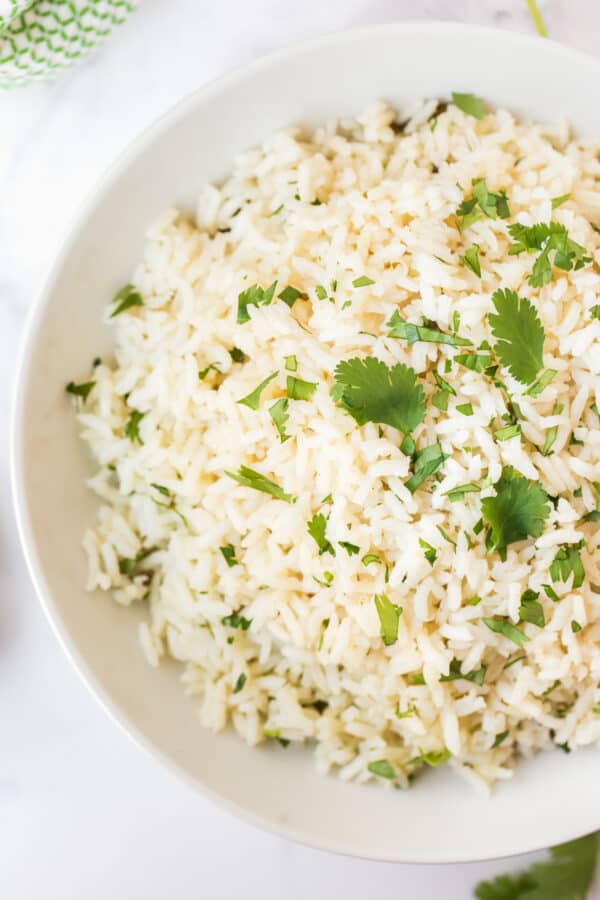 How do I store cilantro lime rice?
Your cilantro lime rice will last for four to six days in the refrigerator. Make sure that it is sealed in an airtight container while storing.
This is a great meal prep recipe you can mix and match with lots of other dishes!
What to Serve with this Rice Dish
Cilantro lime rice is such a great side dish to serve with any Mexican/Tex-Mex dish, or simply as a side to any of your favorite chicken or salmon recipes!
Here are some of my favorite main dishes to pair with it.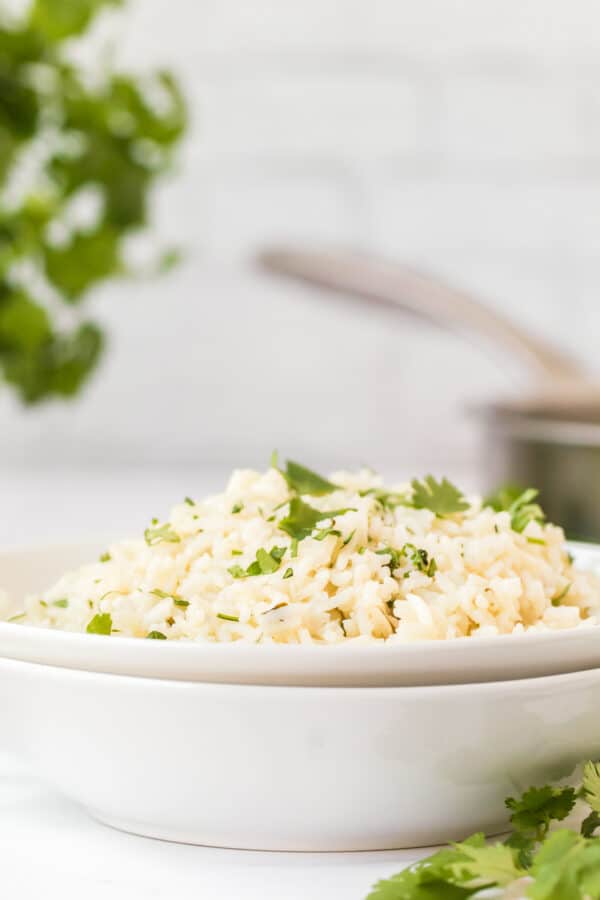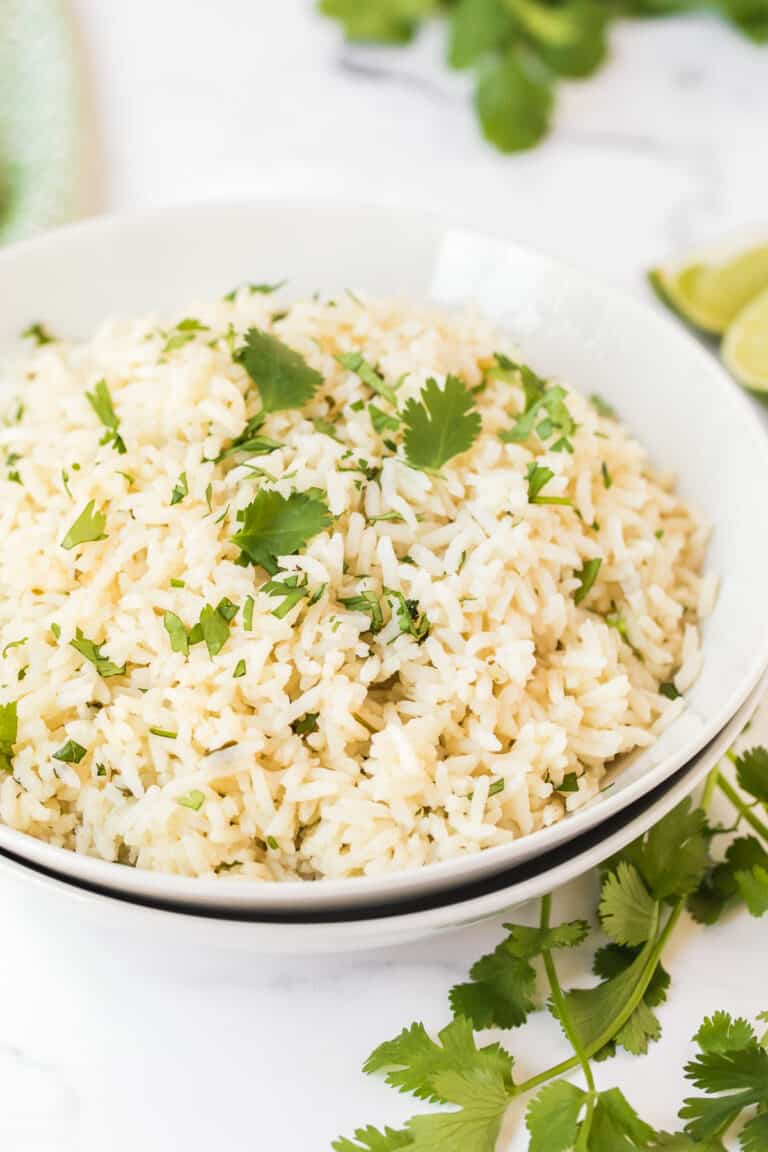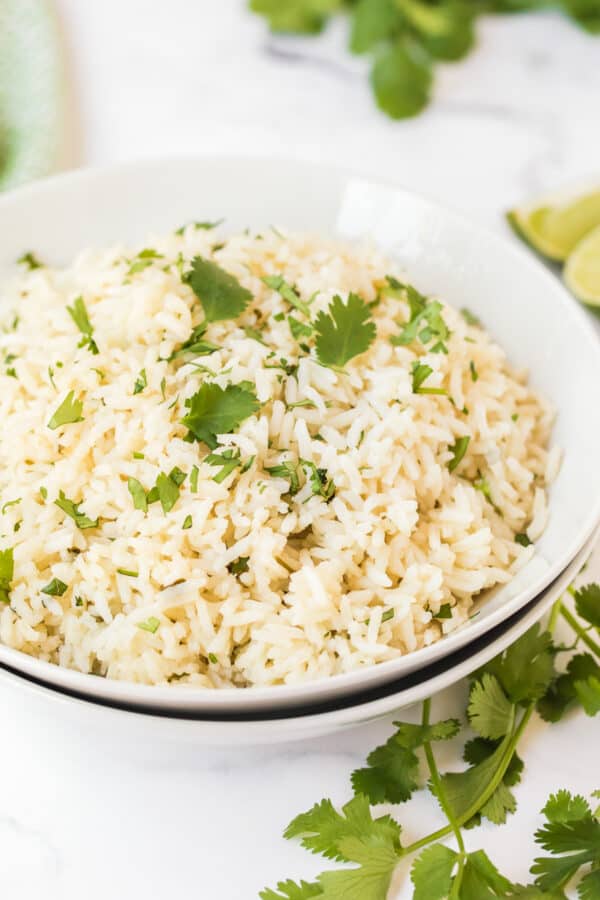 Tips!
Cooked cilantro adds more flavor. I added half of the cilantro in the rice because it helps fuse the cilantro flavor into the rice. When the cilantro is cooked, it tends to take on a slightly different flavor than the fresh cilantro, adding a greater depth of flavor to your cilantro lime rice.
For an even more citrusy rice, add in some lime zest!
If you use brown rice make sure to adjust the cooking time accordingly.
You can use slated or unsalted butter in a pinch.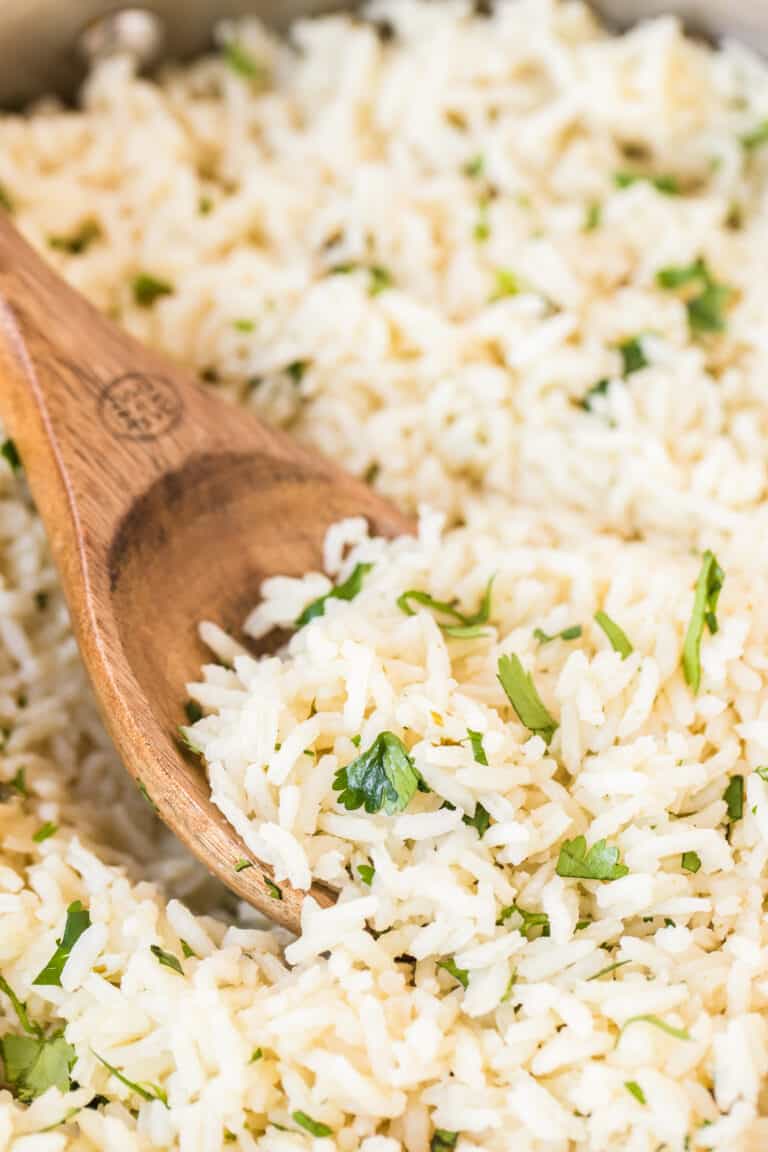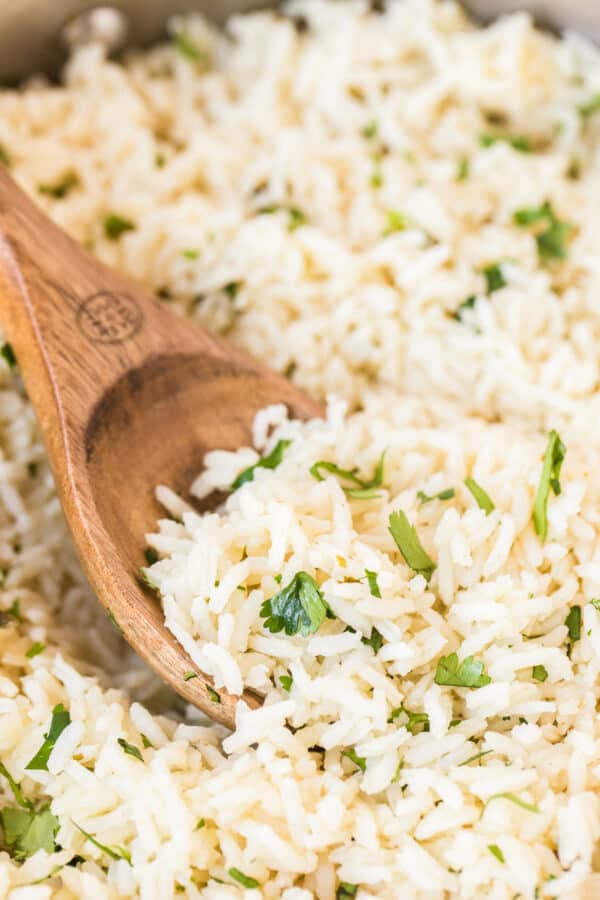 Other delicious rice recipes
Have you tried this Cilantro Lime Rice? Feel free to leave a star rating and I'd love to hear from you in the comments below!