Peanut Butter Chocolate Chip Cookie Bark is the ULTIMATE easy dessert recipe! Only 4 ingredients stand between you and this party favorite.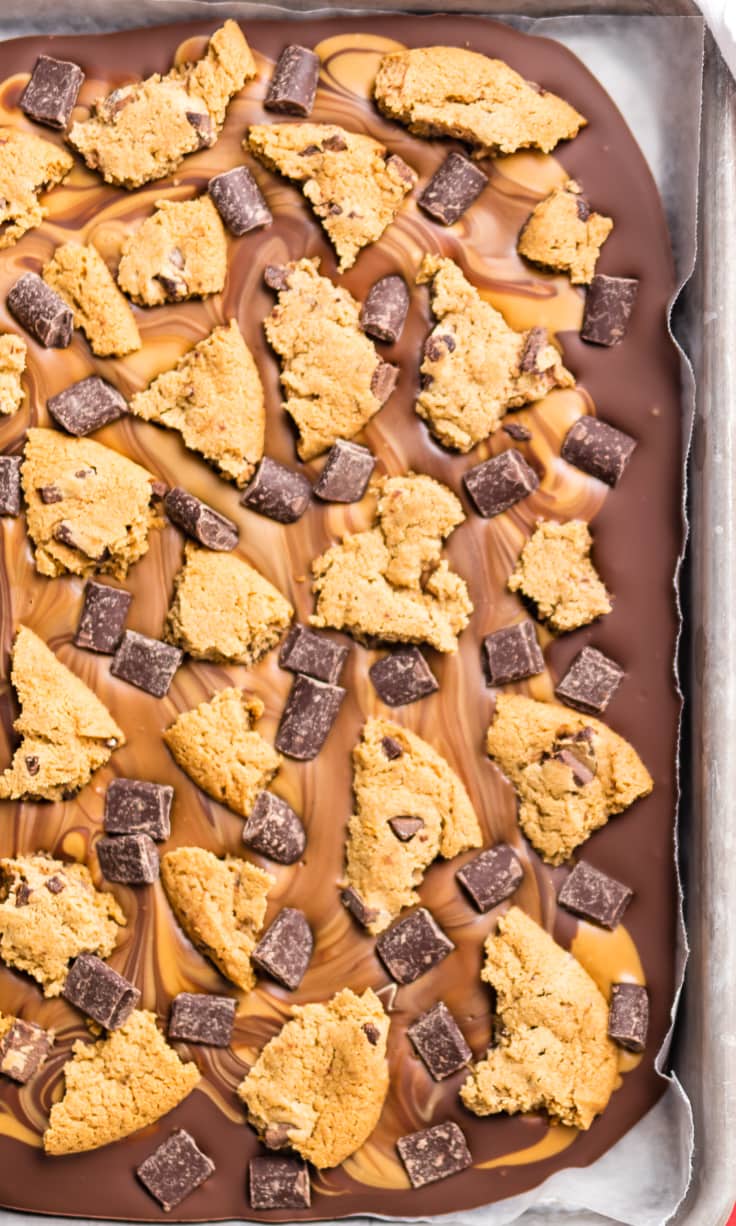 If you're like me, then you're CONSTANTLY on the hunt for the perfect easy dessert recipe. I'm talking one pan, no bake, addicting, truly sweet treat. The kind that is gobbled up within 10 minutes at any party, but you secretly knew it took even less time to prepare. This Peanut Butter Chocolate Chip Cookie Bark is just that kind of dessert! It's indulgent, delicious, and SUPER SIMPLE. Soft and chewy chocolate chip cookies on a bed of swirled peanut butter and milk chocolate. Is this heaven?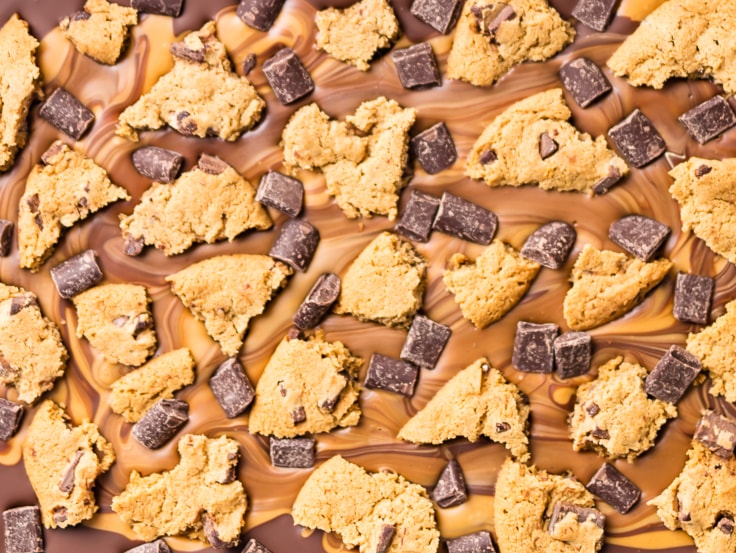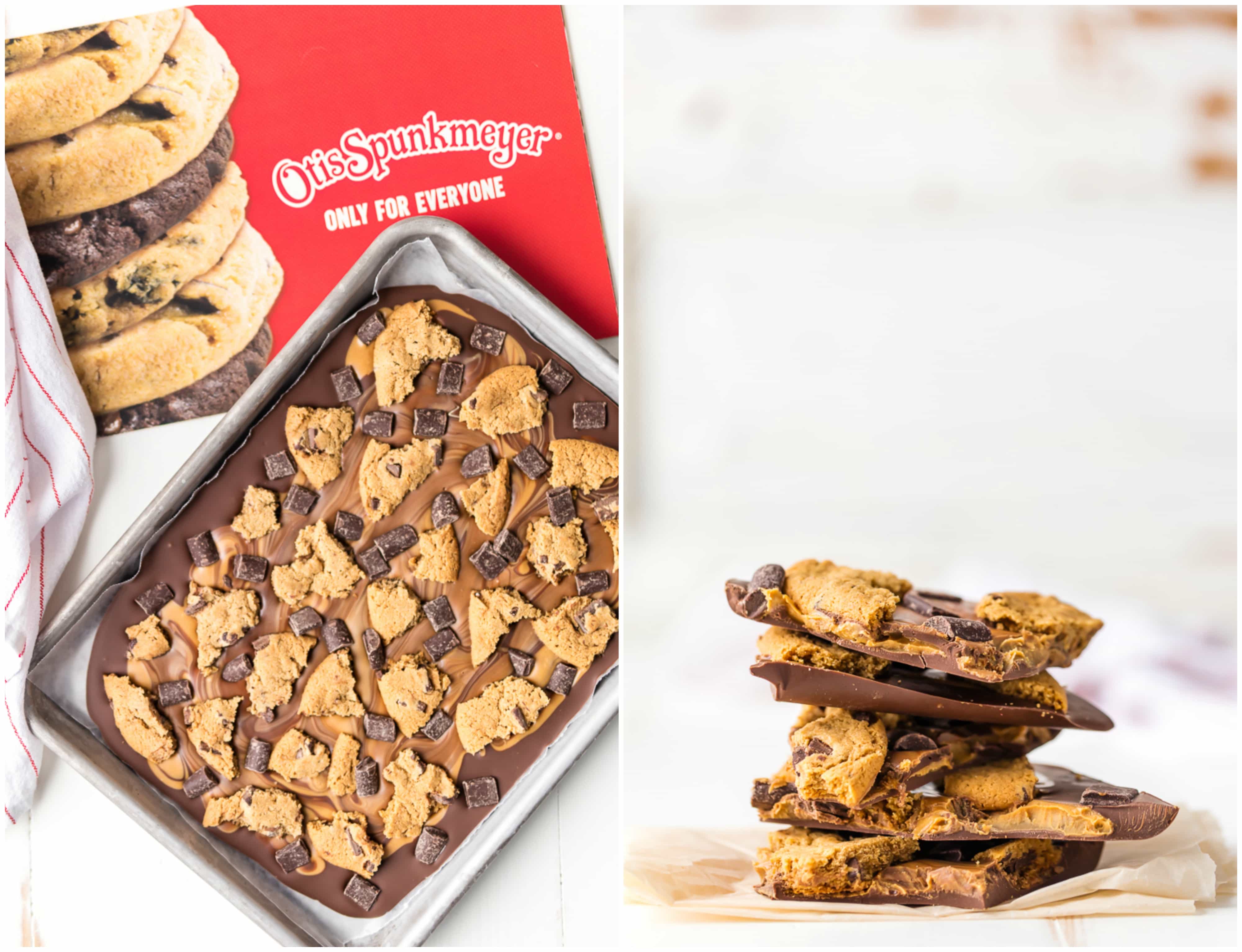 Otis Spunkmeyer has been a trusted name in delicious desserts for years! I can still remember in elementary school when their cookies would be 4 for $1 and I would go NUTS! Something about those chewy and amazing cookies that would make school very worth it! I am so excited to be working with Otis Spunkmeyer on this recipe, as they have just come out with an AMAZING line of retail products, sold at a store near you! They have everything from muffins, the mini cupcakes, to frozen cookie dough, and even SUPER COOKIES! Be still my heart. They're guaranteed to be made with "no funky stuff", just like you would make your family treats at home. No artificial colors, flavoring, high fructose corn syrup, or over processed oils. Just the amazing quality you already know and love from Otis Spunkmeyer!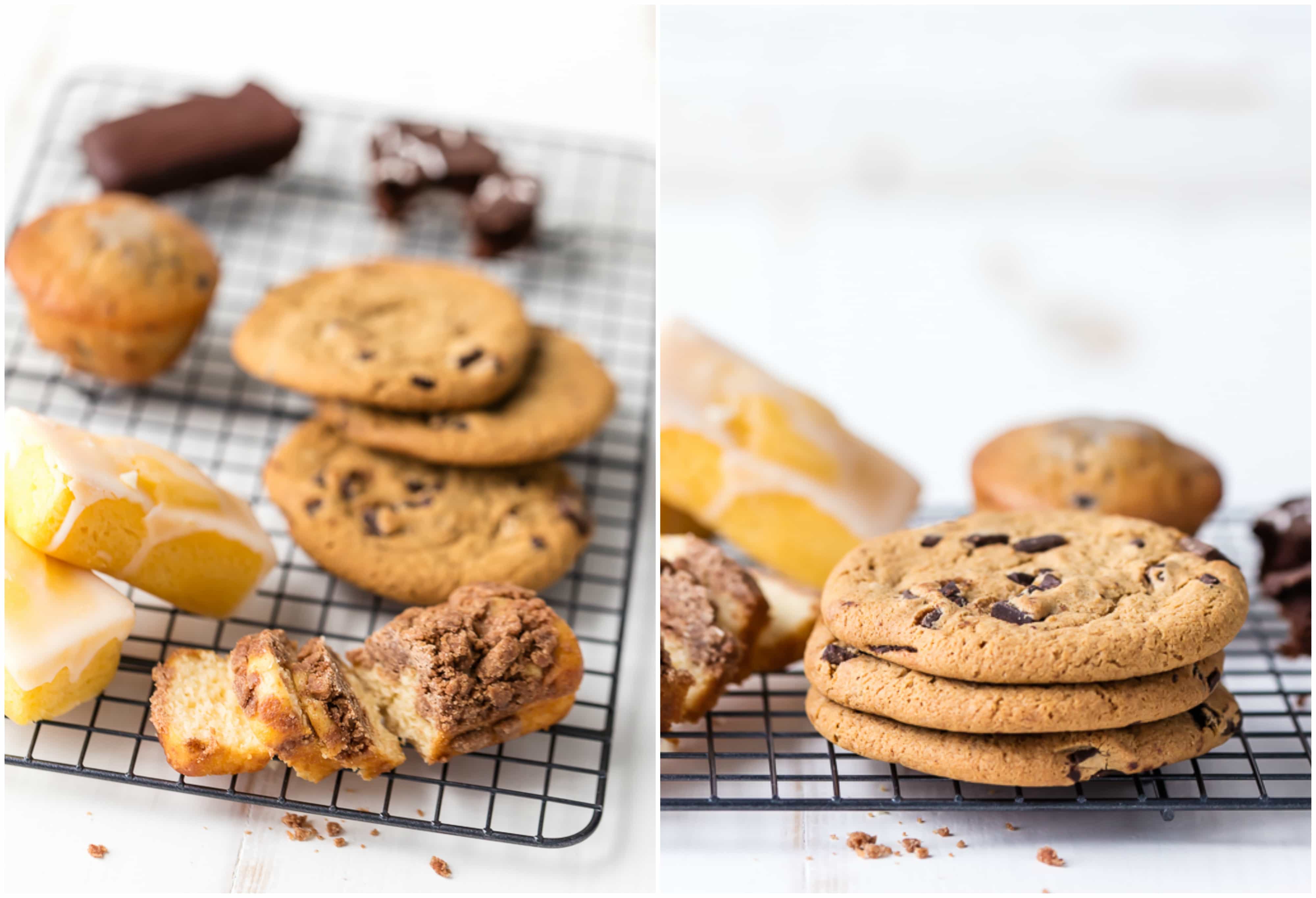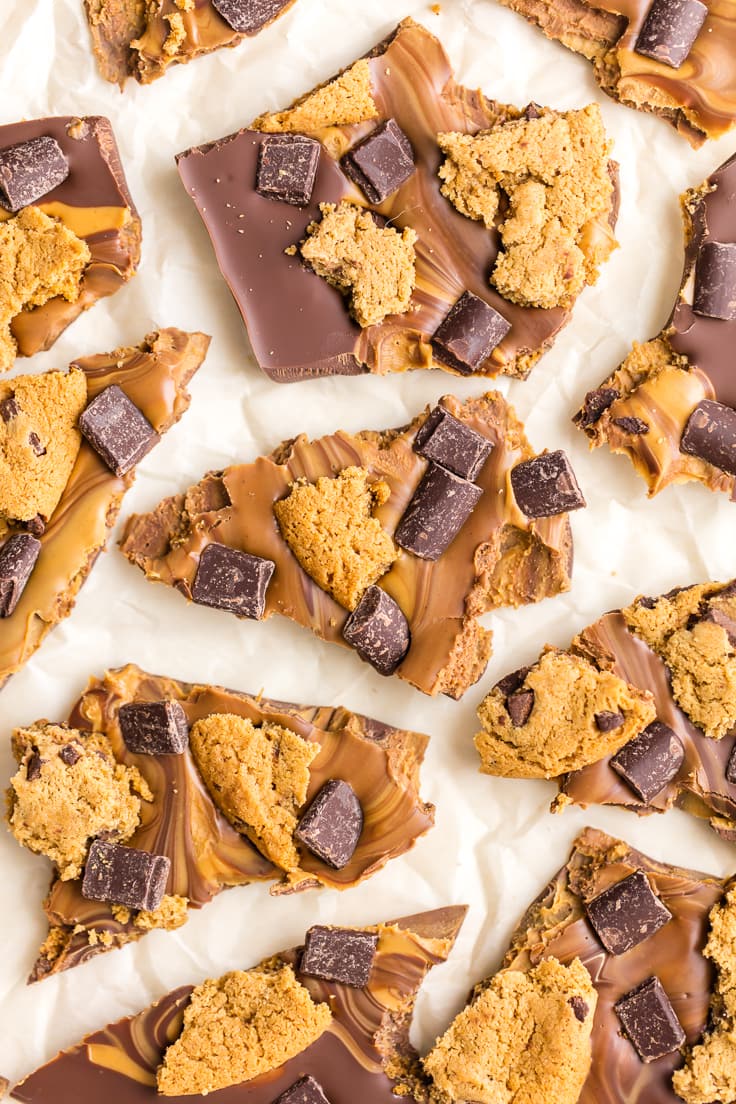 For this Peanut Butter Chocolate Chip Cookie Bark I used Otis Spunkmeyer Chocolate Chunk Cookies, because a good cookie never goes out of style. They're the perfect topping to this perfectly EASY dessert. You've been warned, this bark goes FAST! Eat as much of it as you can before your family gets home and devours it!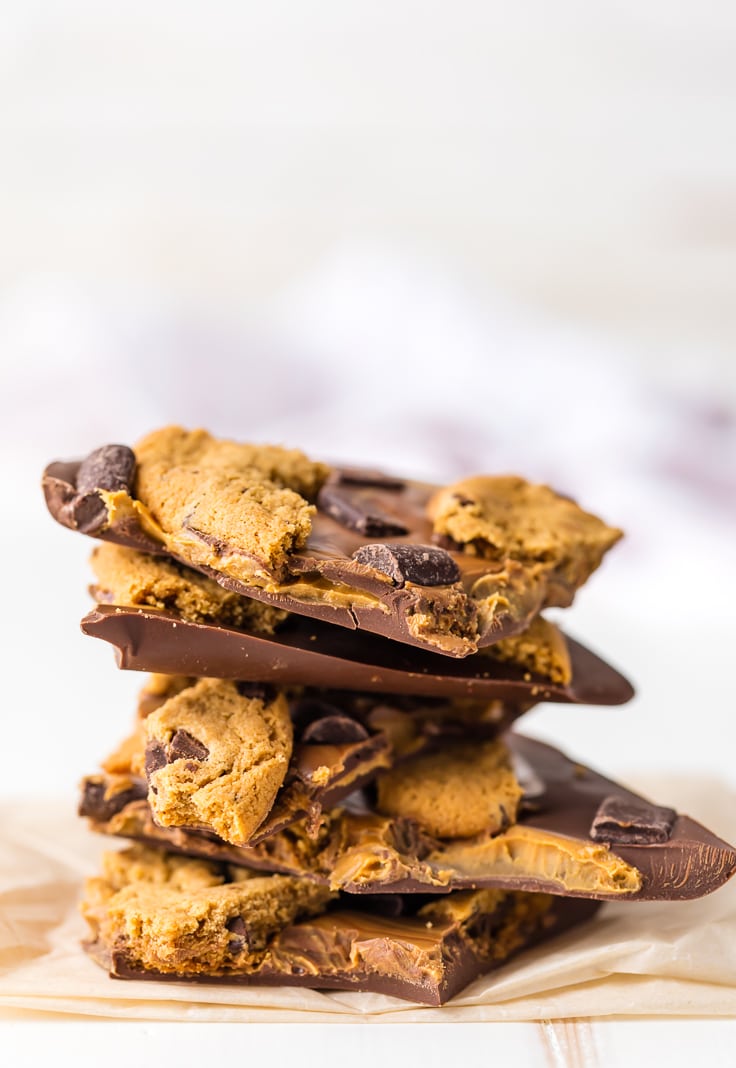 Be sure to check out Otis Spunkmeyer on Facebook to see all the exciting news about their new retail line! Enjoy!
This recipe was written in partnership with Otis Spunkmeyer. As always, all opinions are 100% my own. Thanks SO much for supporting the brands that help support The Cookie Rookie!