Yogurt Covered Pretzels are a cute and low fat sweet treat for any occasion. They make a great snack or a fun snack for parties and holidays. These homemade yogurt dipped pretzels are pretty in pink, but can be made any color you choose!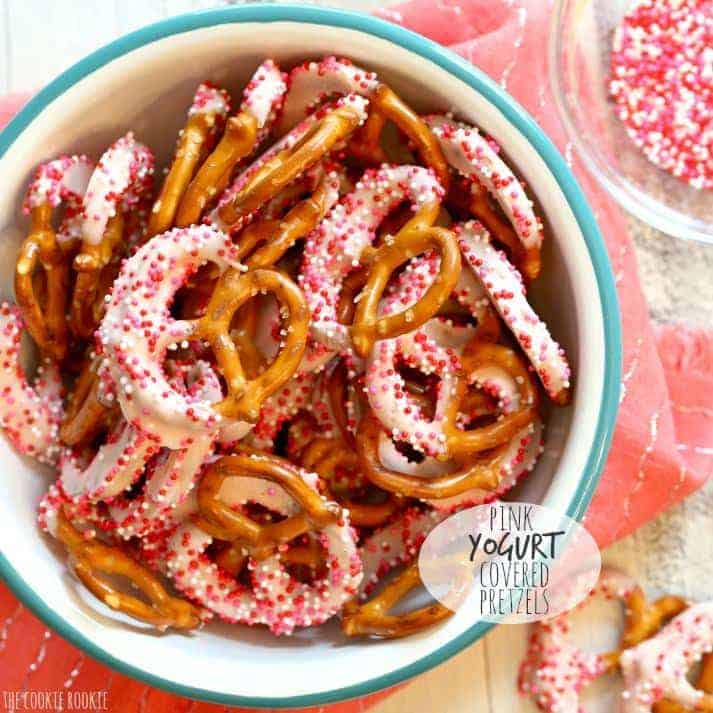 Nothing is more snack-able than yogurt-covered pretzels! Make them pink and smack on some sprinkles and you have such a fun, cute, and delicious sweet treat. But don't worry you can easily change up the colors to fit your party theme or even keep them plain for easy snacking. I love this version for Valentine's Day, but they work for any occasion.
These pretzels are perfect for both kids and adults alike. Kids will flock to this little sweet treat, so I love serving them at parties. It's so easy to dip these pretzels and make this delicious recipe!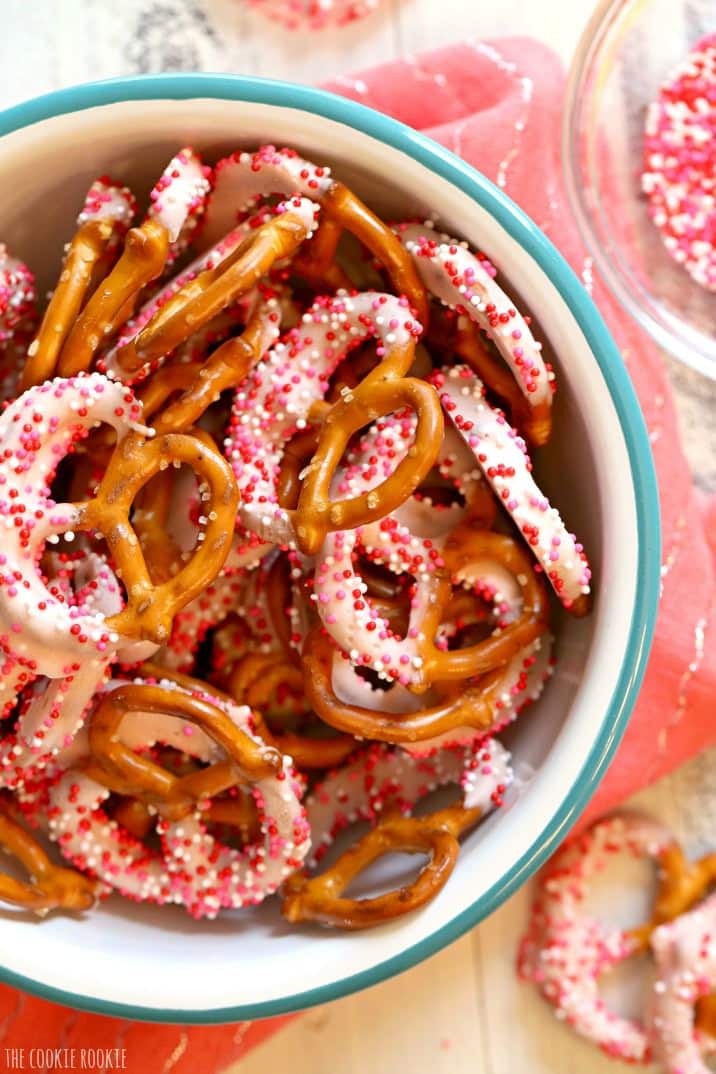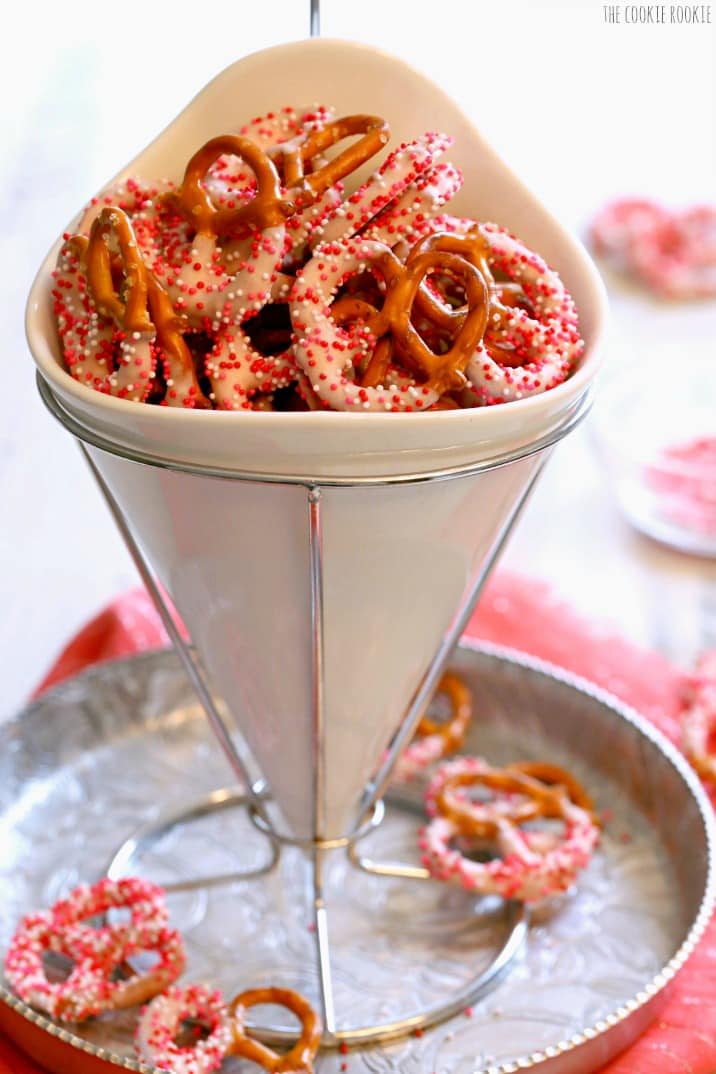 How to Make Yogurt Covered Pretzels
Melt yogurt chips in the microwave, stirring until they are fully melted into a dippable liquid. (Add food coloring if you like to make them pink or any other color.)
Dip pretzels into the yogurt, as much or as little as you want. Gently shake off excess yogurt and place them on a parchment-lined tray. (Add sprinkles here, before they set.)
Let them set at room temperature or in the refrigerator.
That's all there is to it! Check the recipe card below for the full details and instructions.
How long do these last?
Store pretzels in an airtight container at room temperature. They will keep up to 2 weeks!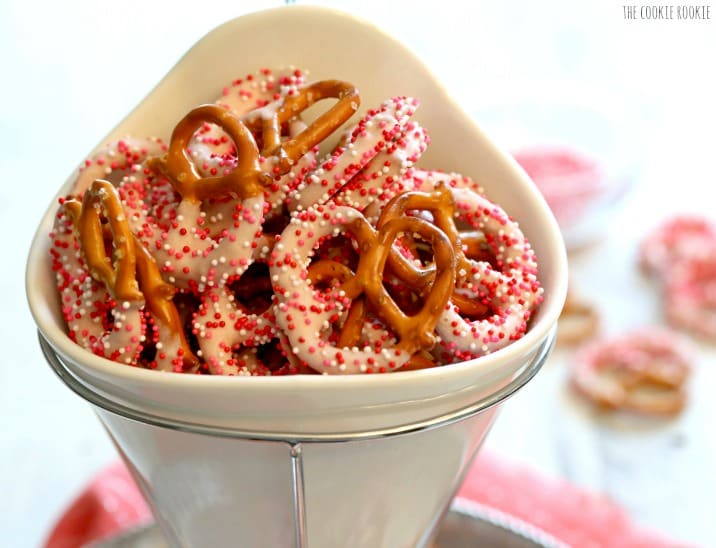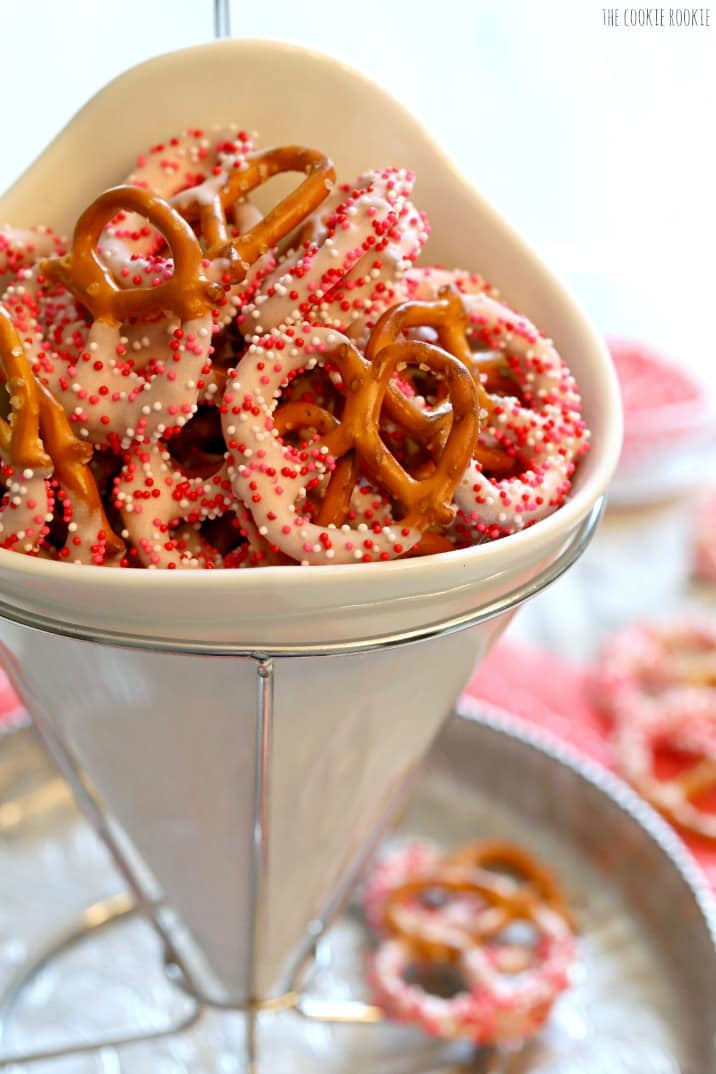 Fun Variations
These yogurt-covered pretzels are a go-to for all parties and occasions, especially when kids are involved. I love that these can be made in any color to fit the party theme!
Change up the color by using any food coloring you like. Use green and red for Christmas! Match your favorite team's colors for game day!
This works with any pretzel shape. You can use stick pretzels, large pretzels, any kind you prefer.
If you don't have yogurt chips, white chocolate chips also work well. That turns them into chocolate-covered pretzels instead, but boy those are good too.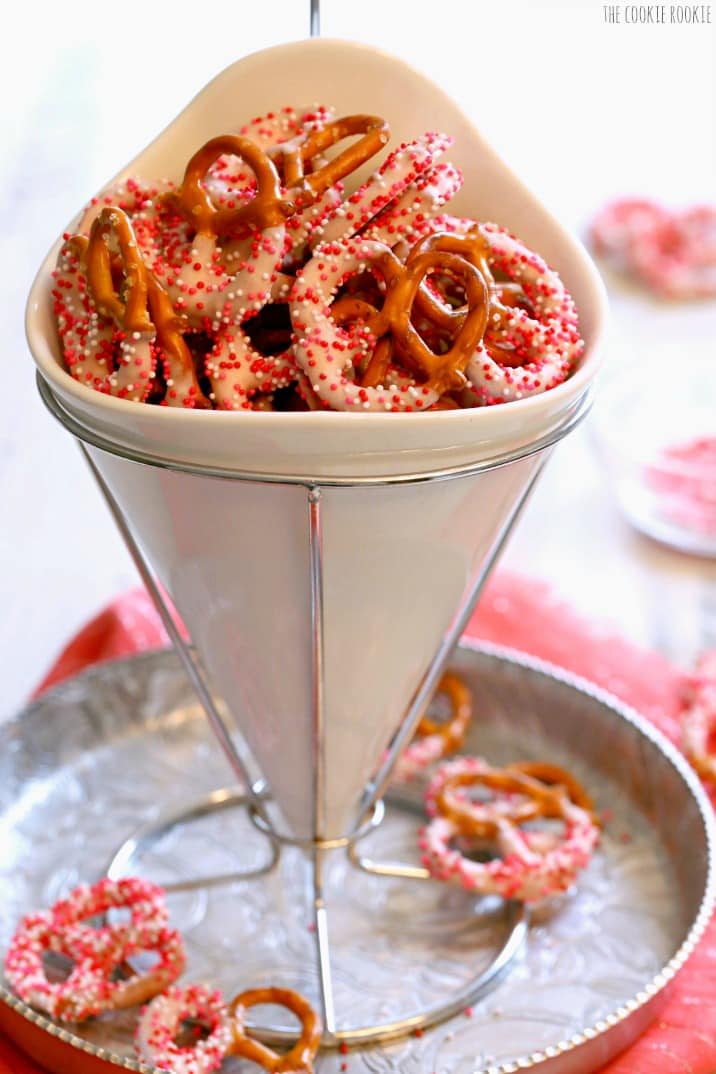 Yogurt Dipped Pretzels Recipe Tips
Use food coloring GEL instead of liquid. It will give you better color, and the liquid kind doesn't seem to work as well when mixed in with melted yogurt or chocolate.
Melt yogurt chips in the microwave in 10-second intervals, stirring between each.
If the yogurt cools too much while you're dipping the pretzels, just stick it back in the microwave for another 10 seconds.
Let dipped pretzels set for 30 minutes at room temperature, or about 10 minutes in the refrigerator.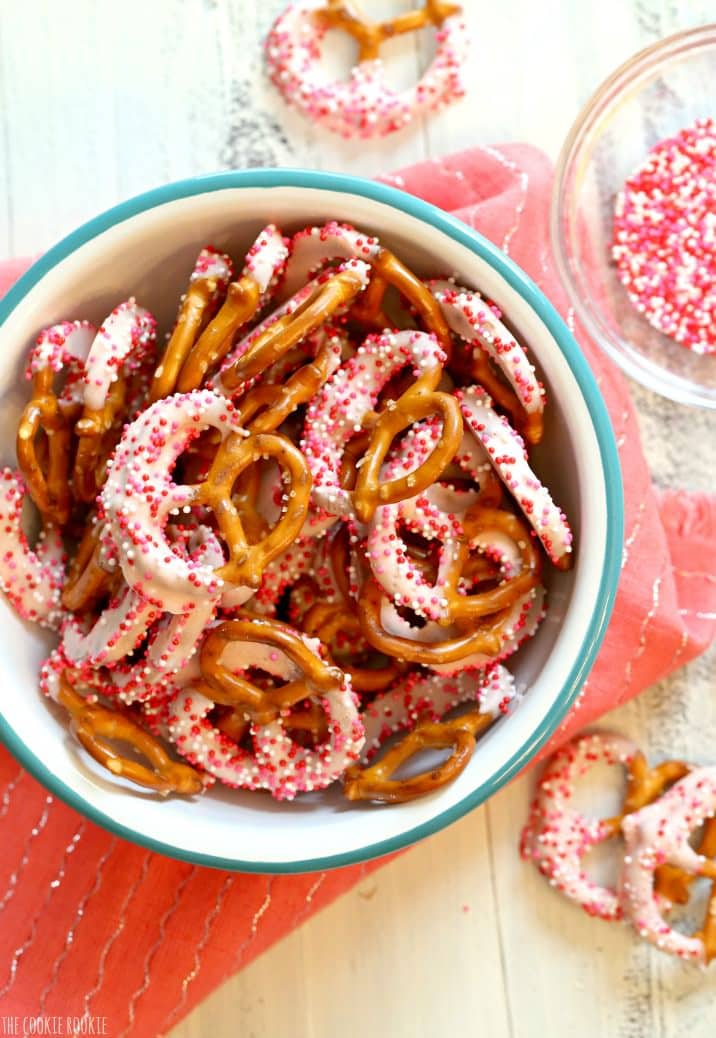 I hope you love these yogurt covered pretzels as much as we do. Enjoy!
Try these other fun snacks and party treats: